An easy, healthy, and tasty snack or side dish.
249
Gather your ingredients and kitchen tools.
Preheat your oven to 450 degrees F. Wash your sweet potato.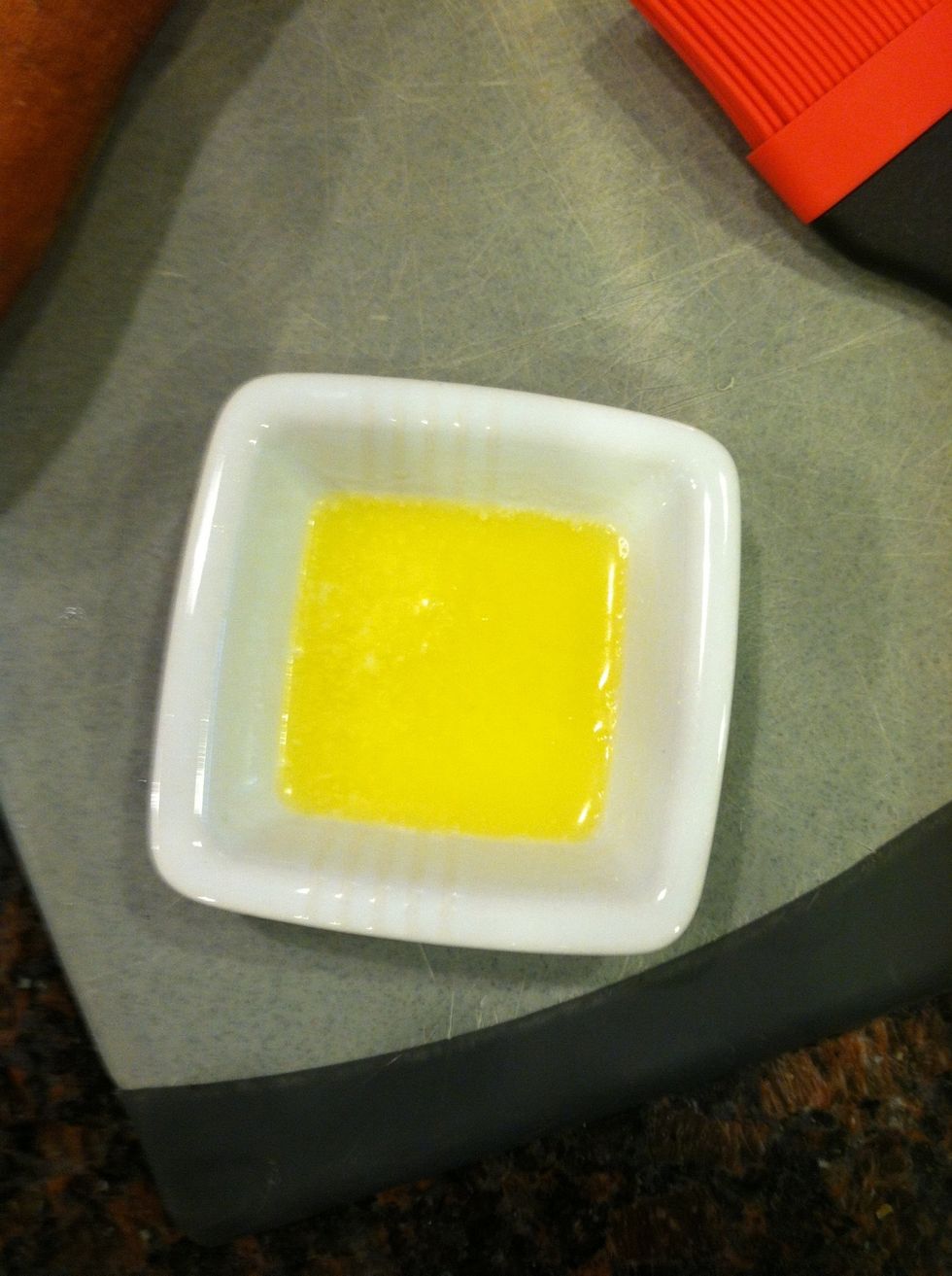 Melt about 1 tablespoon butter in the microwave (this takes 15-20 seconds).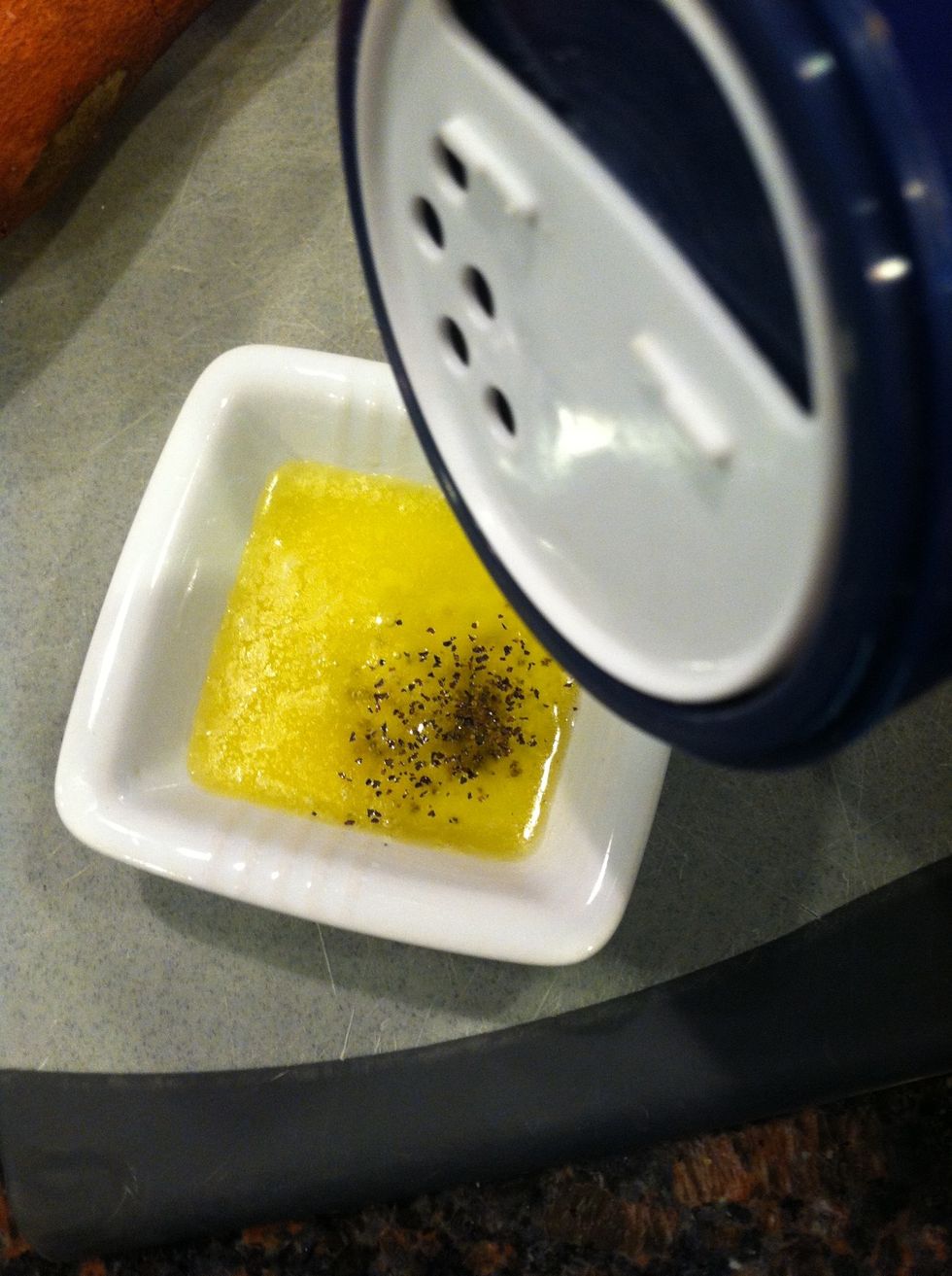 Add 1 tsp olive oil, a few shakes of salt, and about 1/2 tsp black pepper directly to the melted butter. Let the flavors meld while you chop the sweet potato.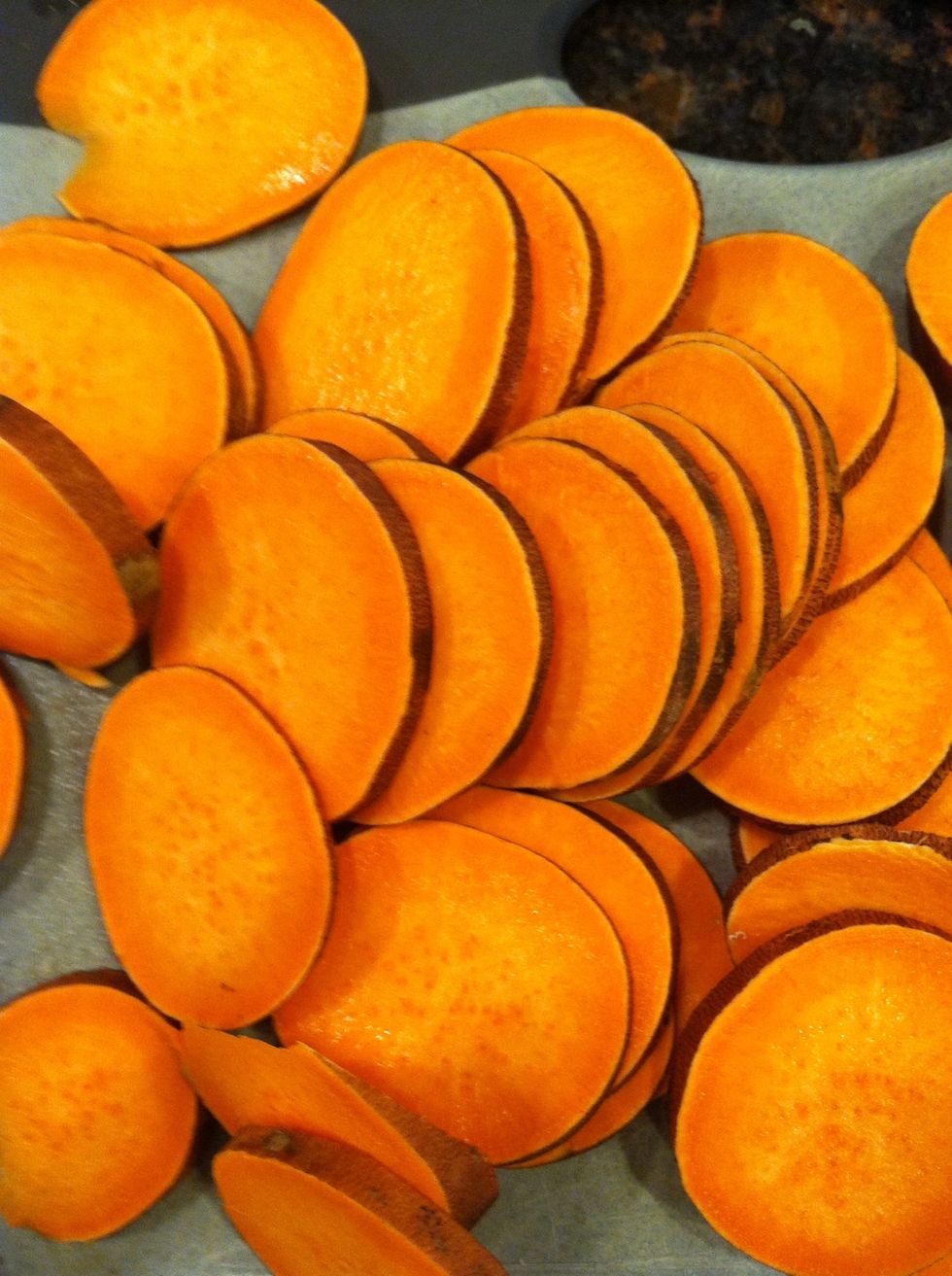 Slice your sweet potato into 1/8 inch slices. 1/4 inch slices will work, too, but they will need additional cooking time.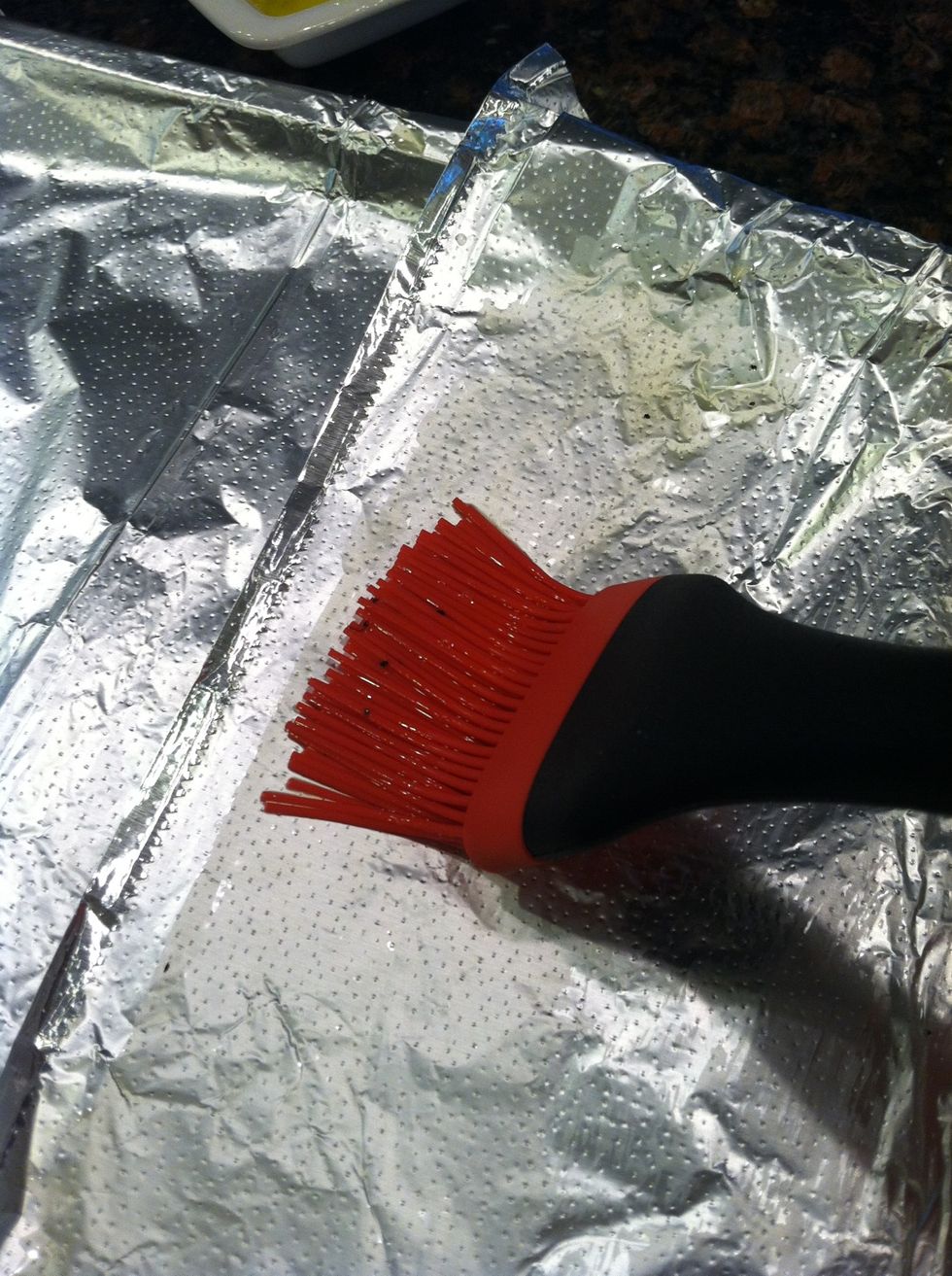 Dip your basting brush into the butter/oil mixture and lightly grease a foil-lined baking sheet.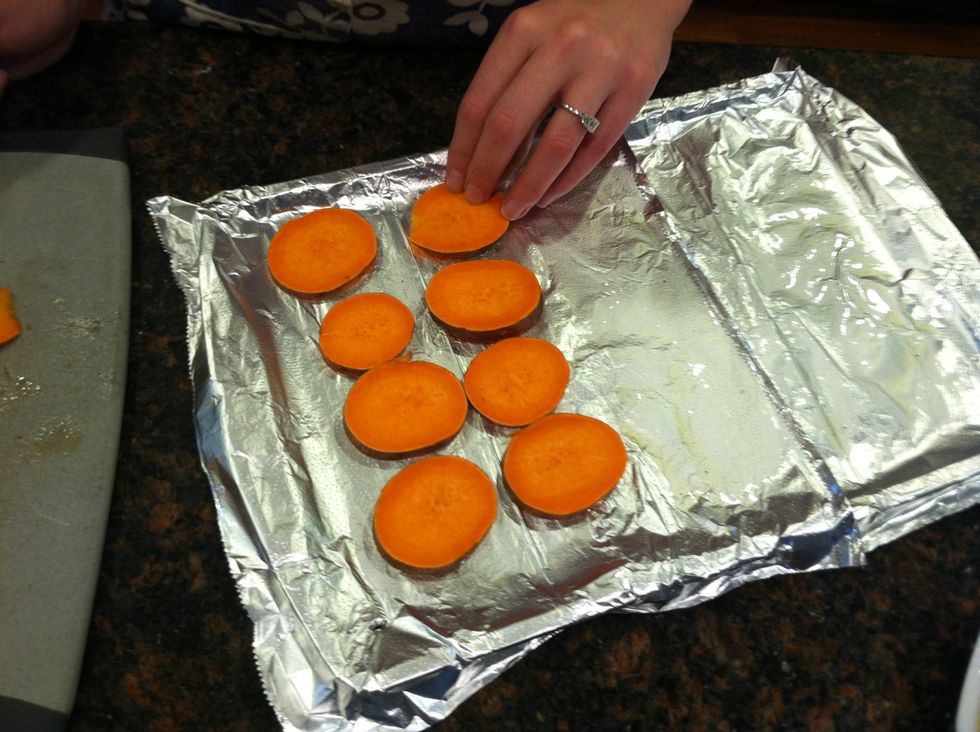 Place your sliced sweet potatoes side by side (try not to let the sides touch) on your baking sheet. Don't overcrowd the pan.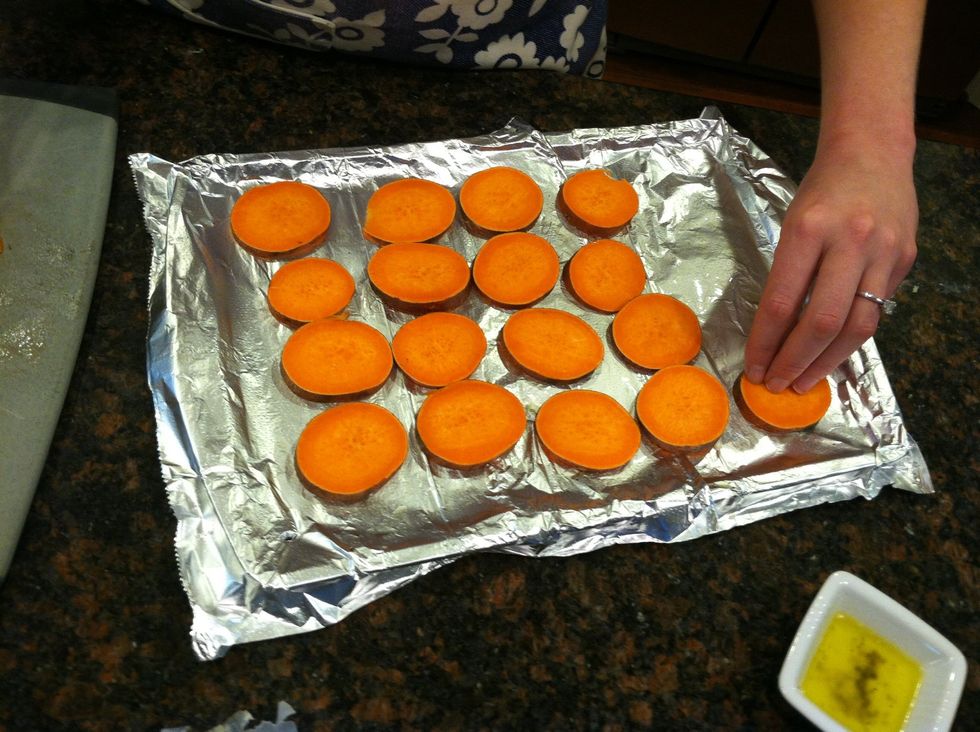 Almost finished...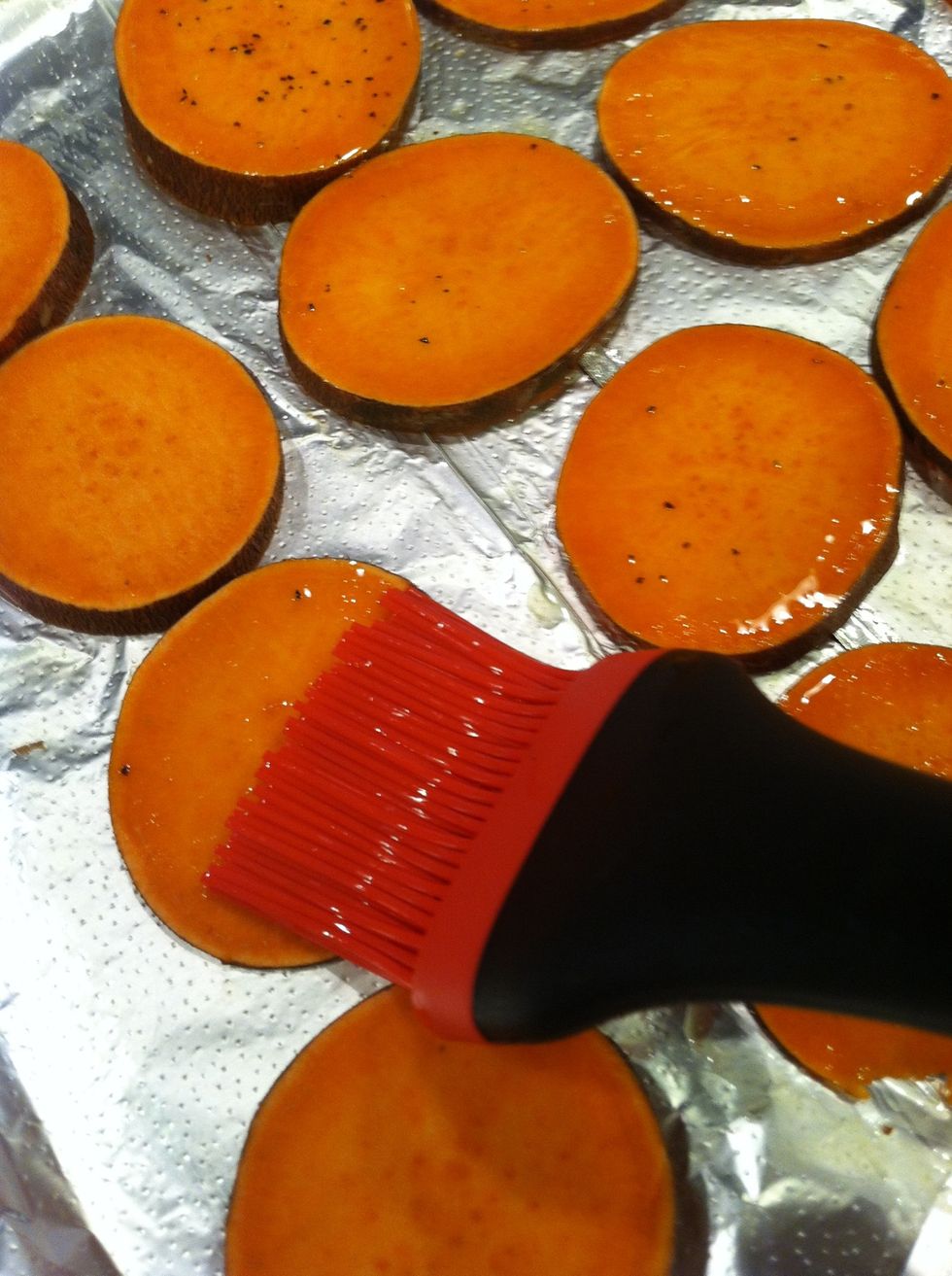 Dip your brush into the oil/butter again, and brush your sweet potato slices liberally. Only use about half of the oil; you'll need the rest later on.
Put them in the oven on the top rack. Set your timer for 10 minutes.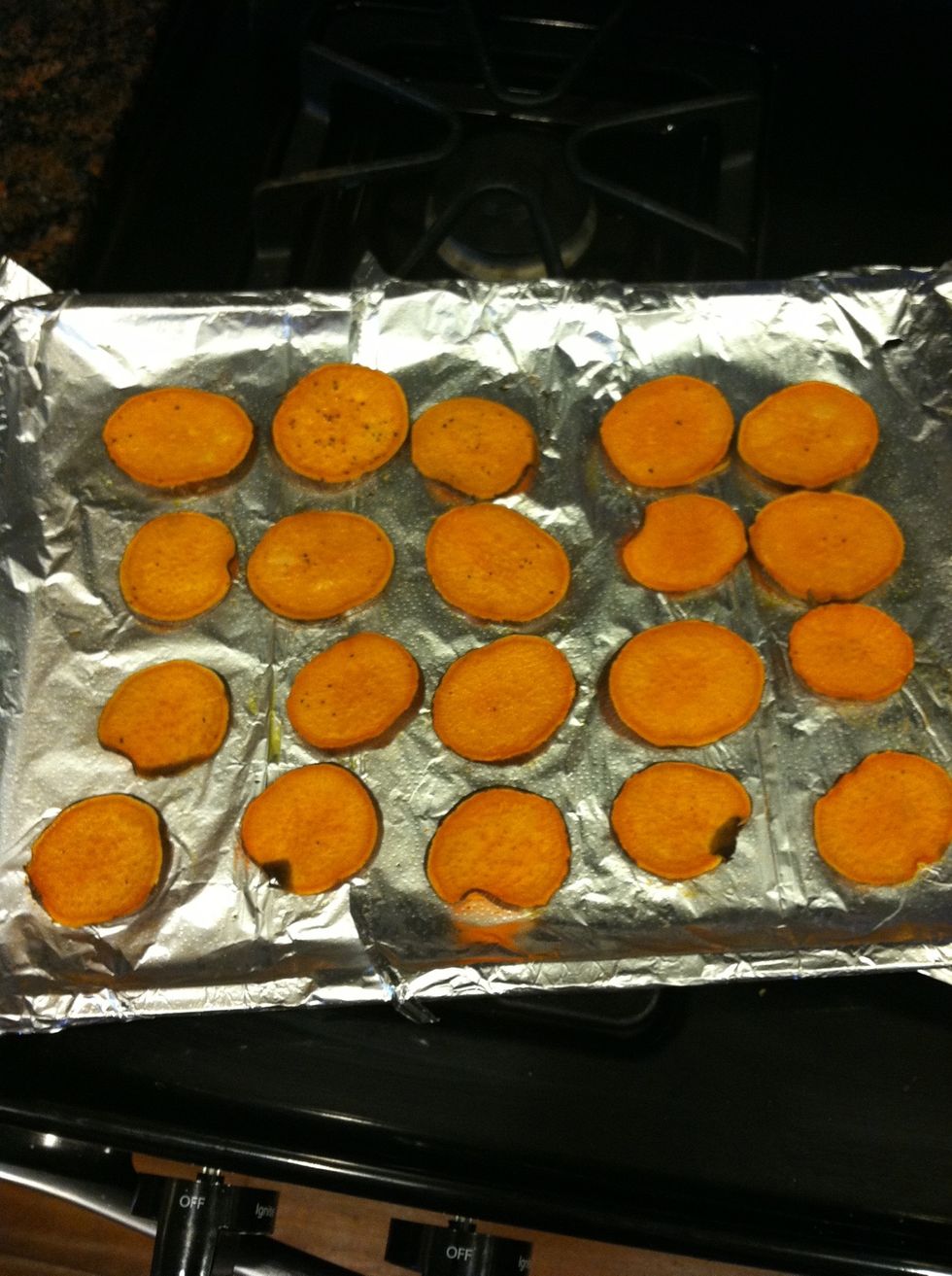 This is what they look like after 10 minutes.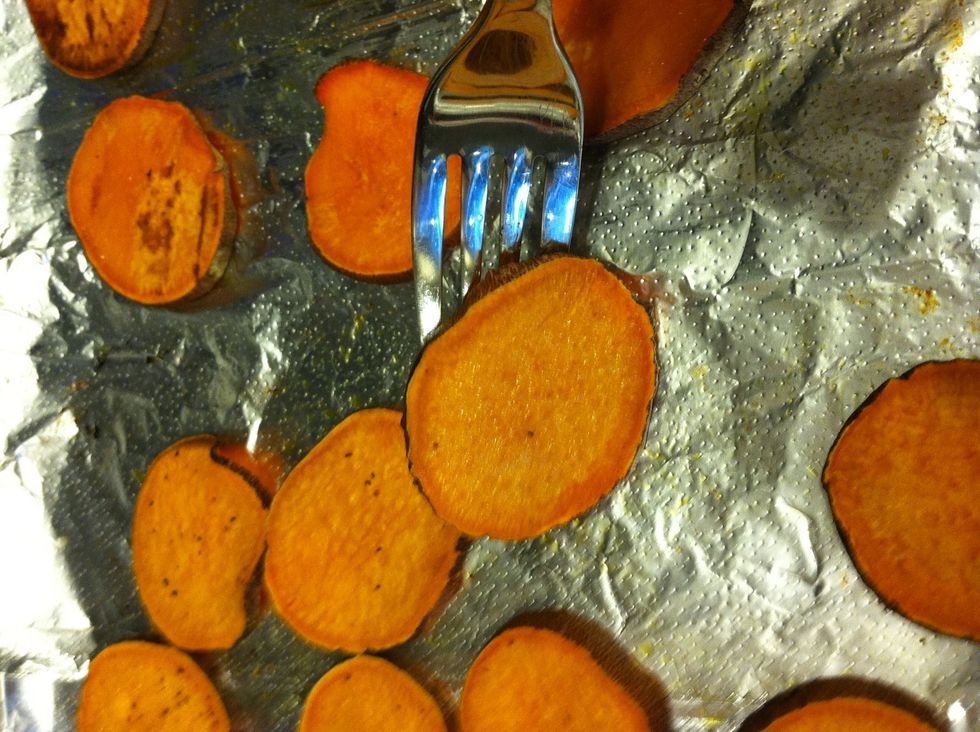 Take them out of the oven and flip every slice with a fork.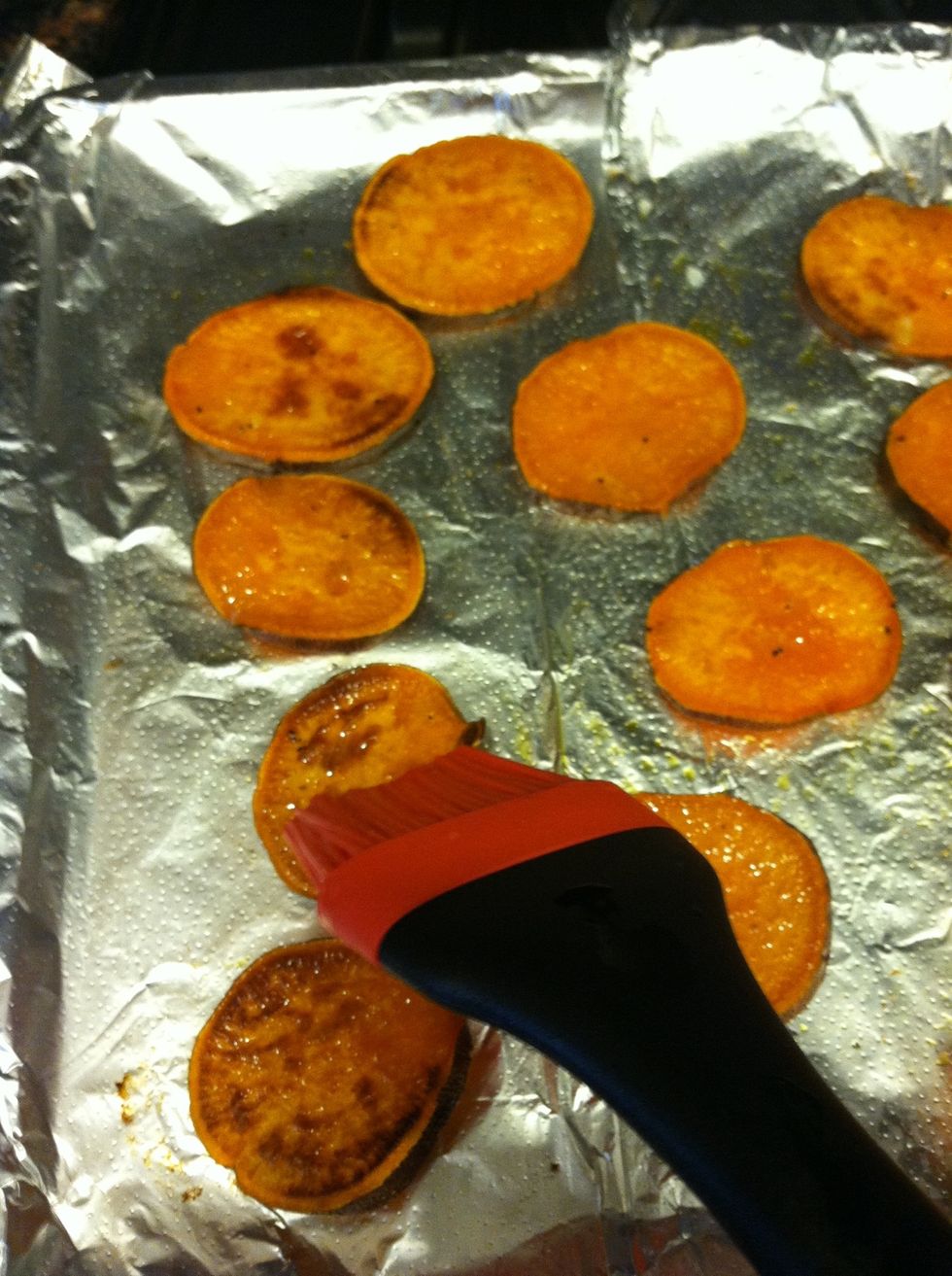 Brush the slices with the remaining butter/oil mixture.
At this point, feel free to season the second side of the potatoes with spices, like (A) cinnamon and chili powder, (B) garlic salt, (C) cumin, or (D) brown sugar. Or you can just leave them plain.
Pop the slices back in the oven, this time on the middle rack, and bake for another 5-10 minutes. Check them after 5 in case your oven runs hot; these don't taste great if they burn.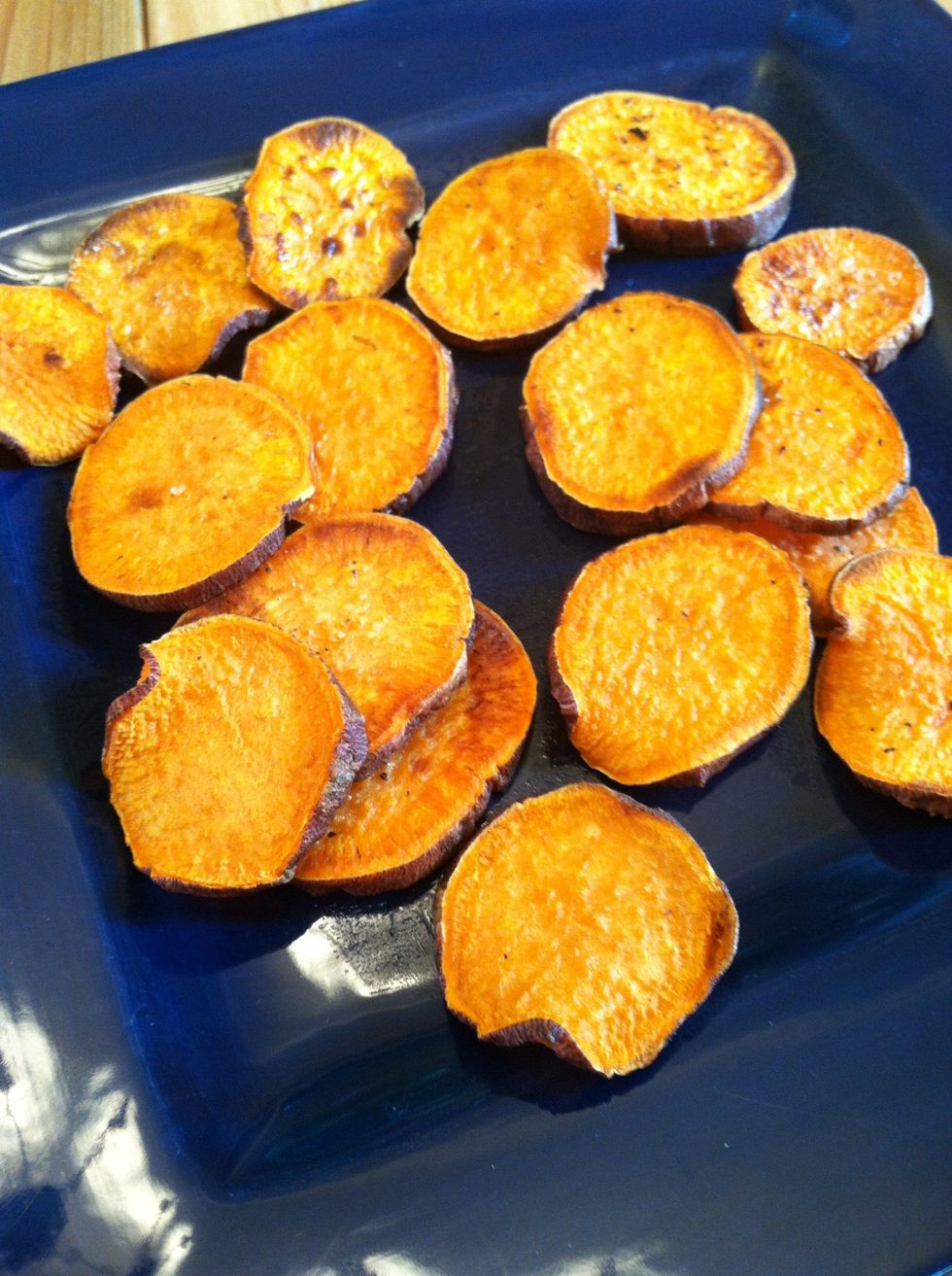 Drain on paper towels and serve. Add more salt if you want. (Note: This sweet potato made two baking sheets' worth of slices.)
1.0 Sweet potato
Butter
Olive oil
Salt
Pepper
Additional spices (optional)
Basting brush
Baking sheet
Sharp knife