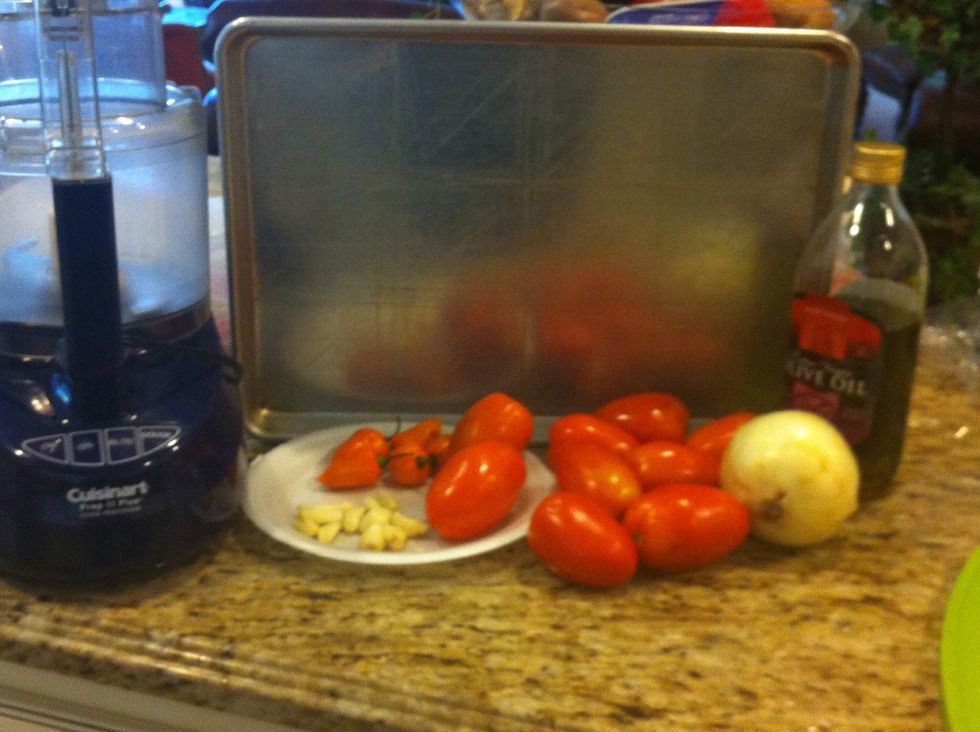 Get all your supplies.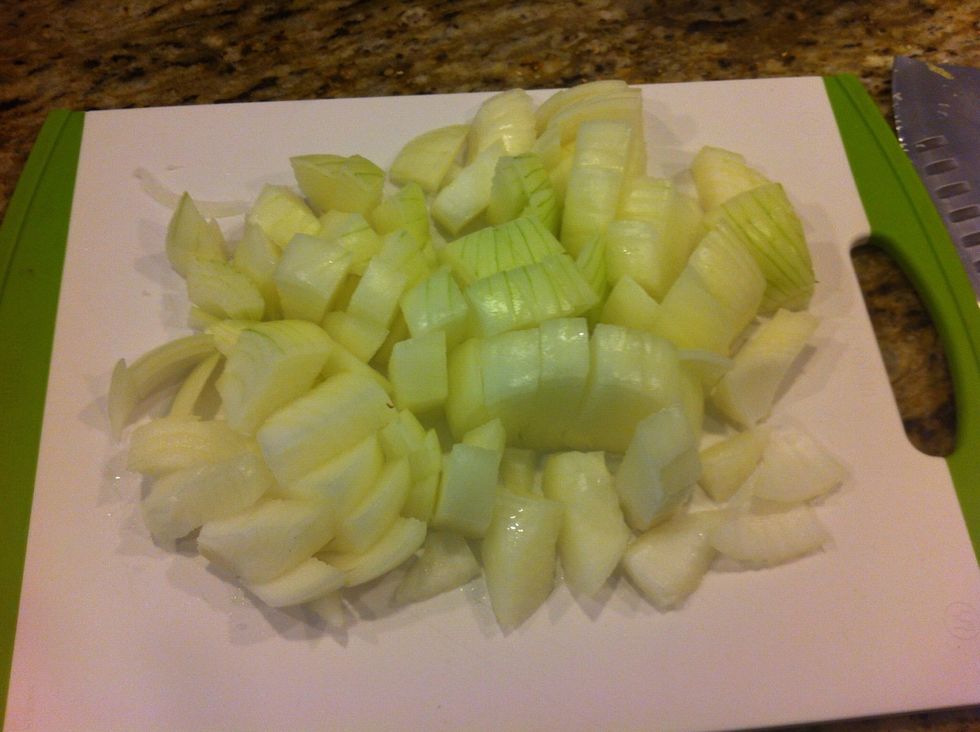 Chop onions.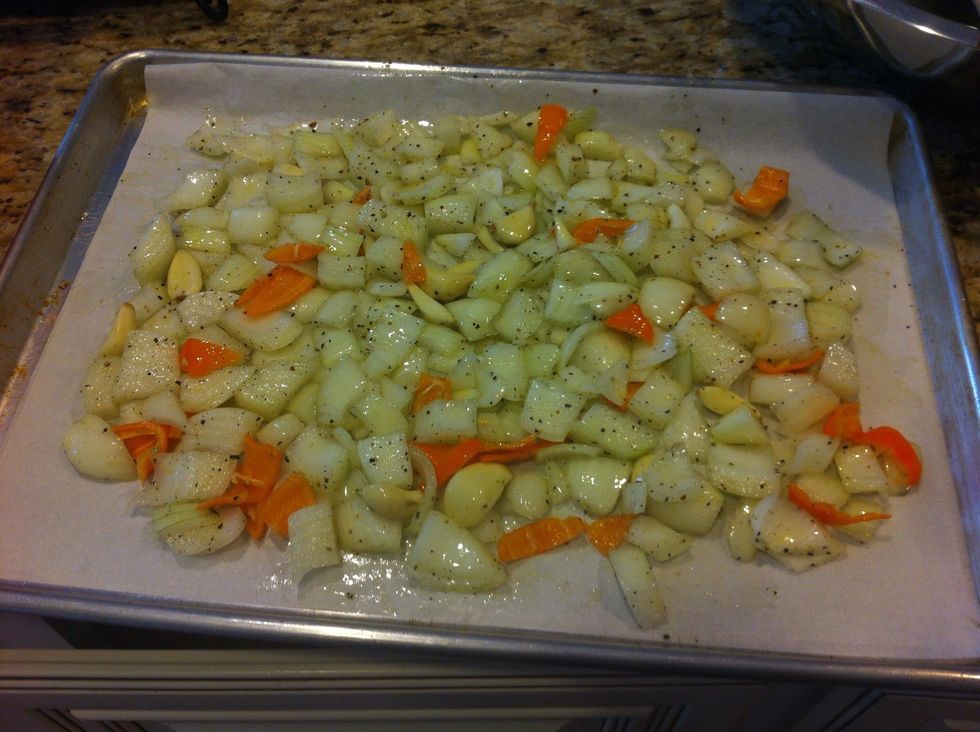 Toss onion with peeled garlic, chopped Habanero, olive oil and salt/pepper. Place flat on cookie sheet.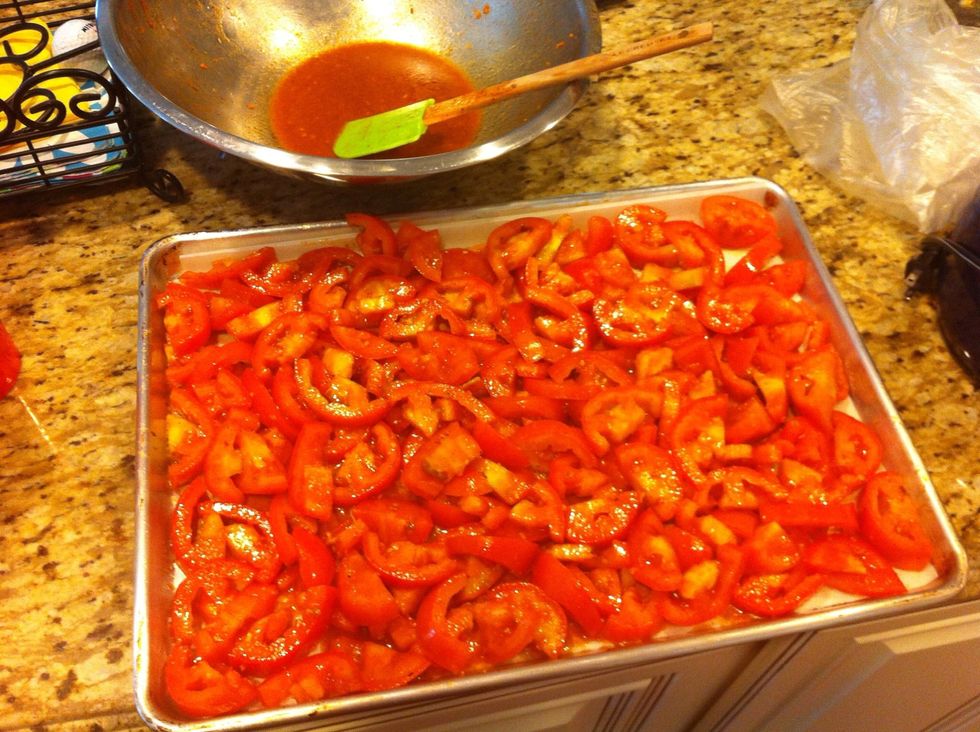 Chop tomato and toss with olive oil, salt and pepper. Spread out flat on cookie sheet. Save tomato juice and olive oil that's left in the bowl after tossing.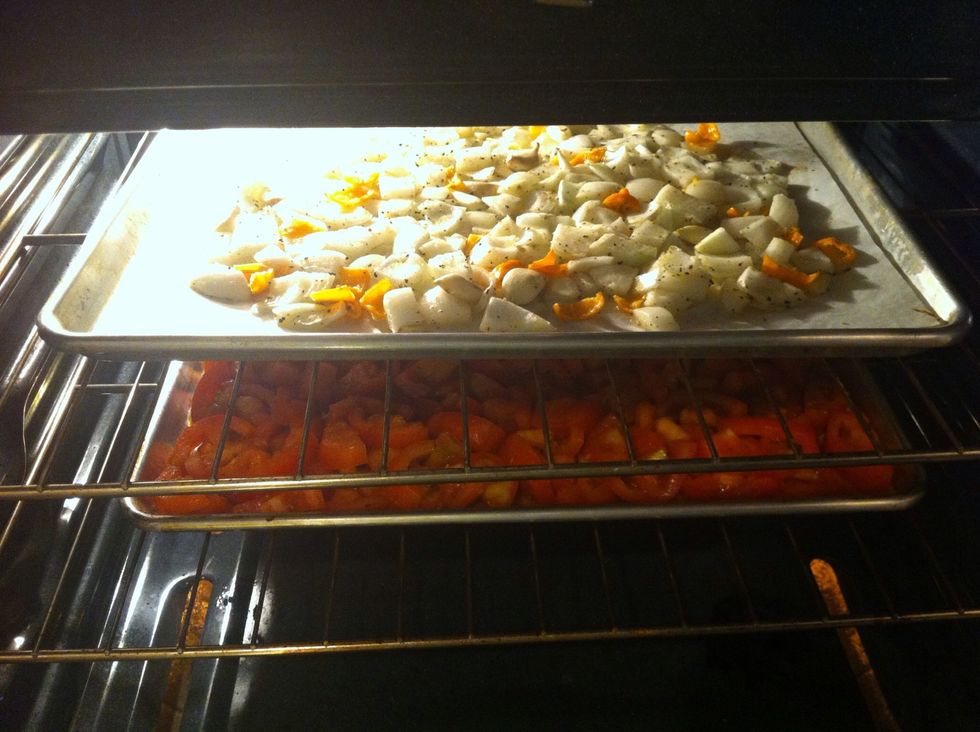 Place in oven to roast. 400degrees F for 20 min. Then place under broiler (high) for 10-20 till roasted/browned.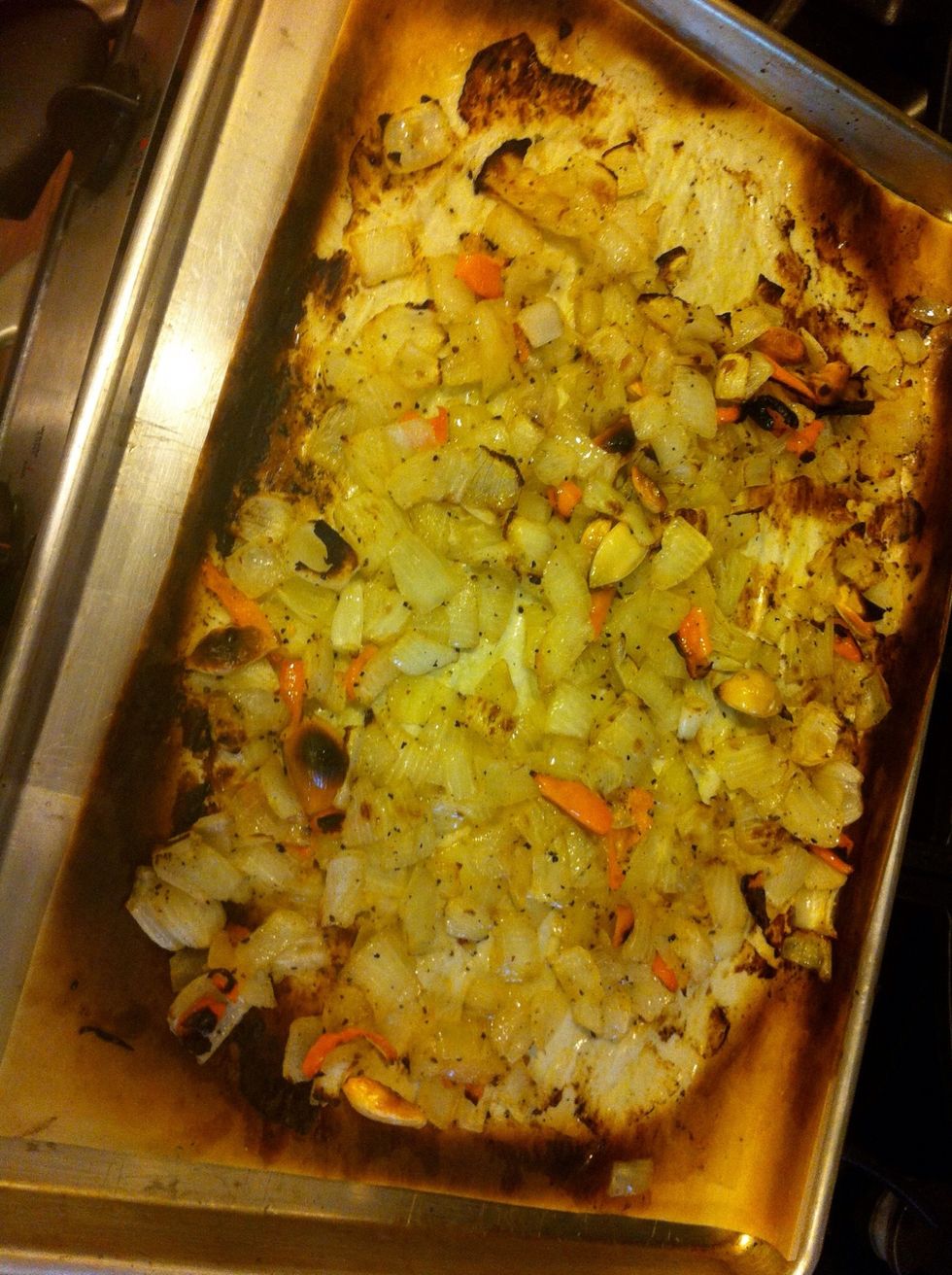 Remove and cool.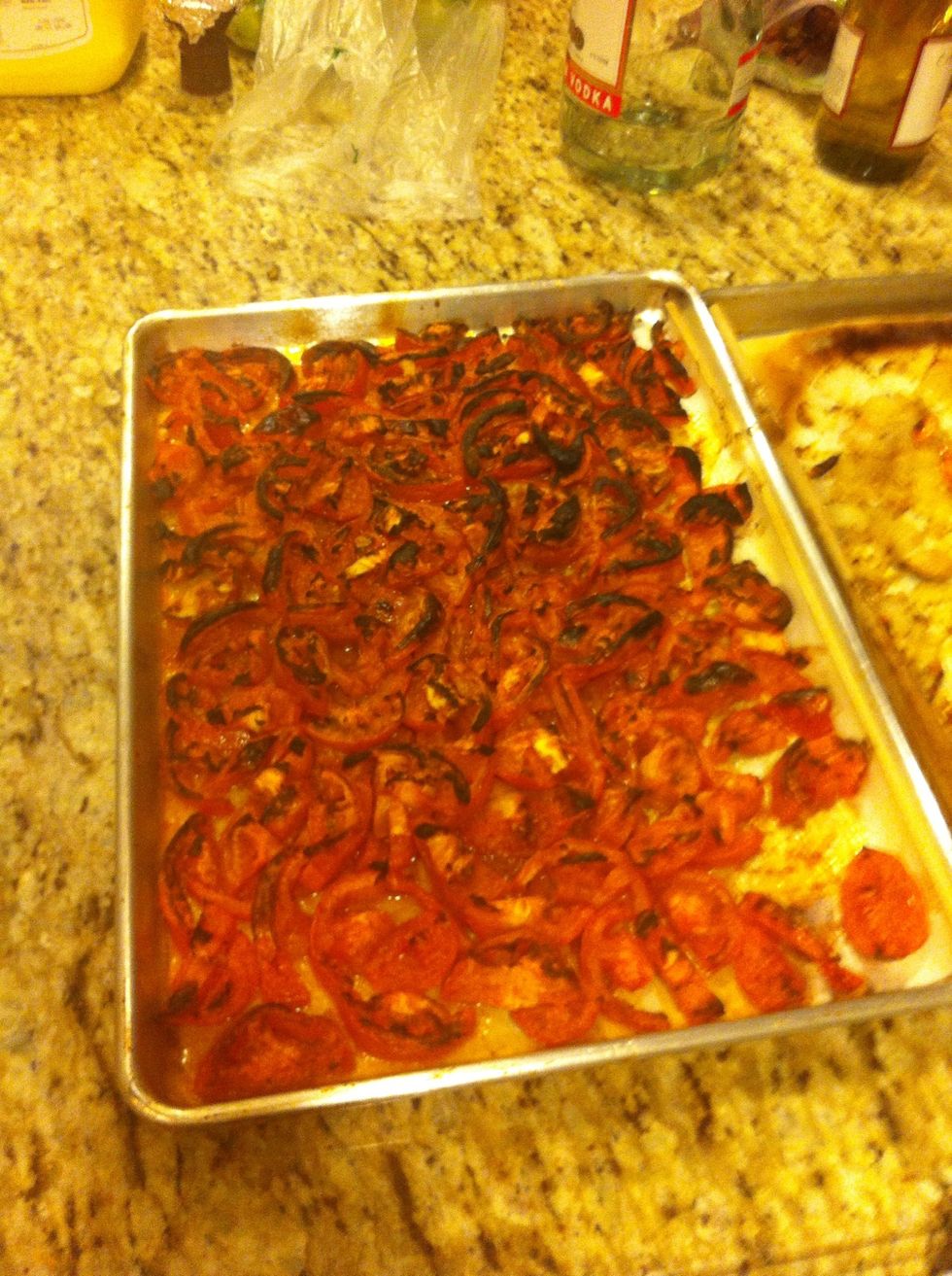 Cool before processing. You can also grill your tomato, onions and habaneros.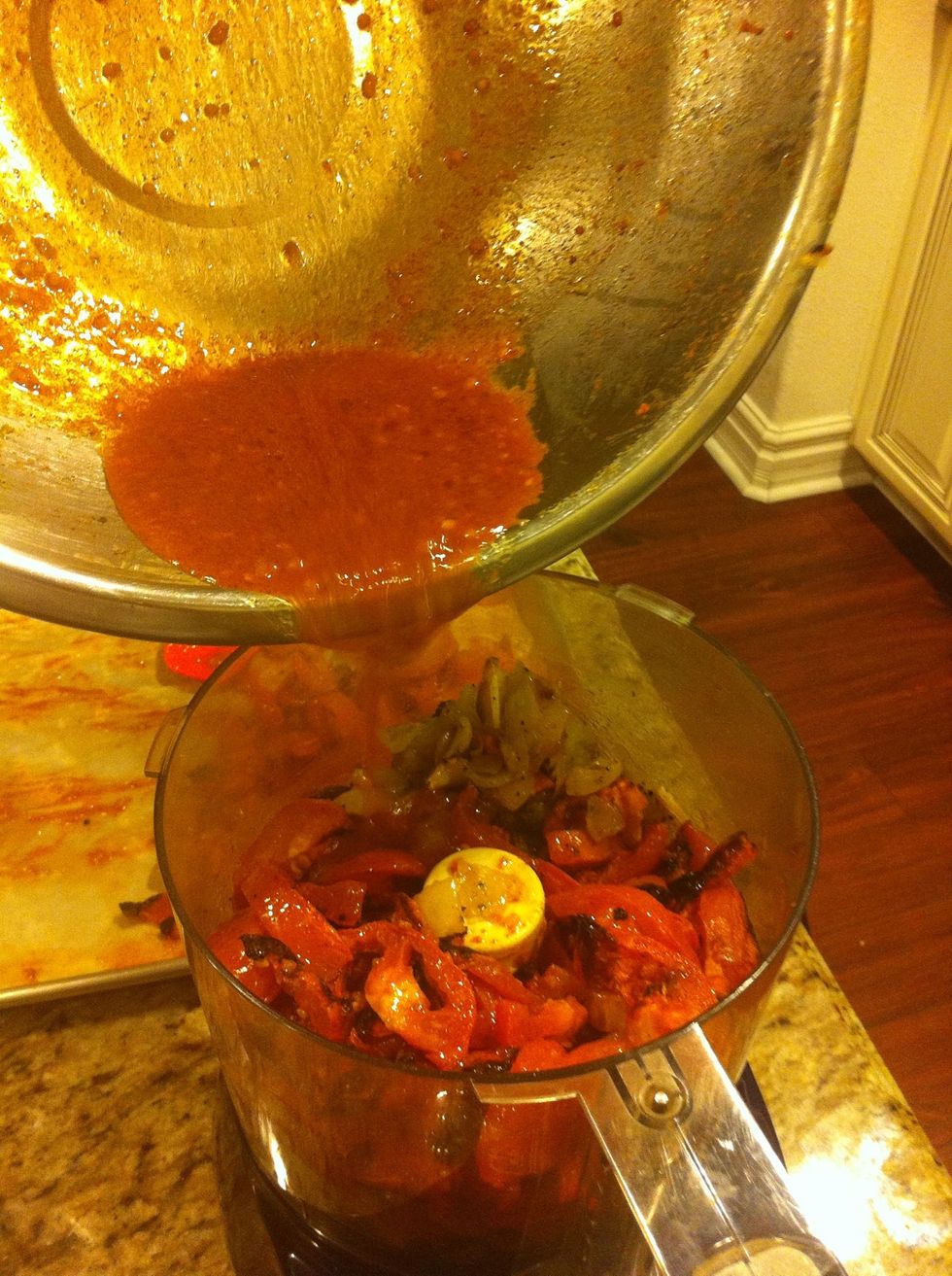 Add cooled onions, garlic, habanero, tomato and reserved juices to food processor. Blend on high.
Finished product. Serve with chips or as a side for tacos and burritos.
20.0 Roma Tomato
5.0 Habanero
10.0 Garlic cloves
2.0 Onion
Olive oil
2.0 Cookie sheet
Food processor