How to make roasted spaghetti squash with meat sauce
Fall feasting doesn't mean packing on the pounds with this tasty squash recipe! Topped with a hearty meat sauce and cheese, spaghetti squash has never been a more filling cold-weather meal. {serves 4}
35
Preheat oven to 375°F. Quarter and remove the seeds from your spaghetti squash. Be sure to remove any vendor stickers from the outside!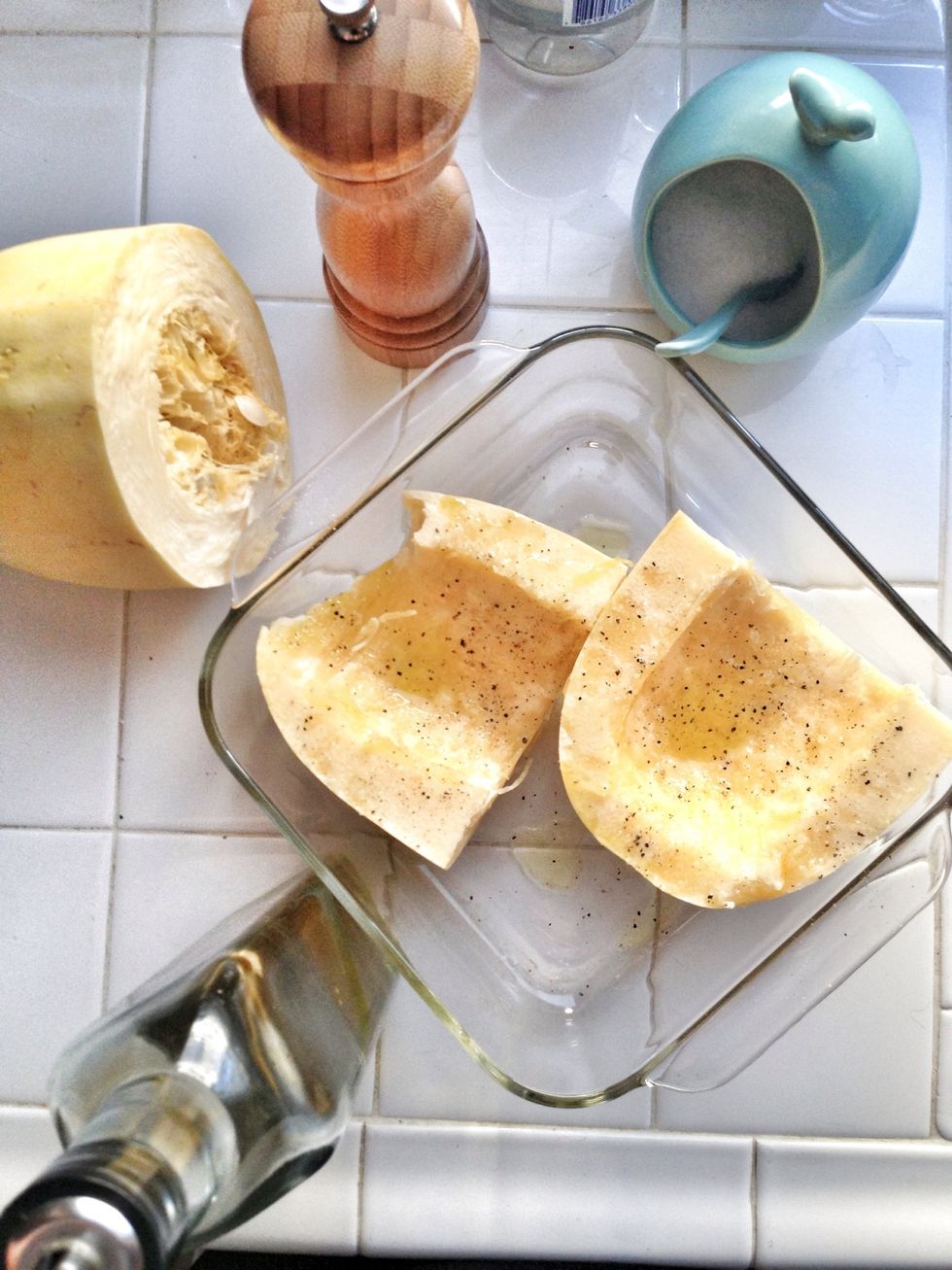 Place squash in a baking dish inside facing up. Drizzle with olive oil and season with salt & pepper. Flip squash over and place in oven to roast for 1 hour.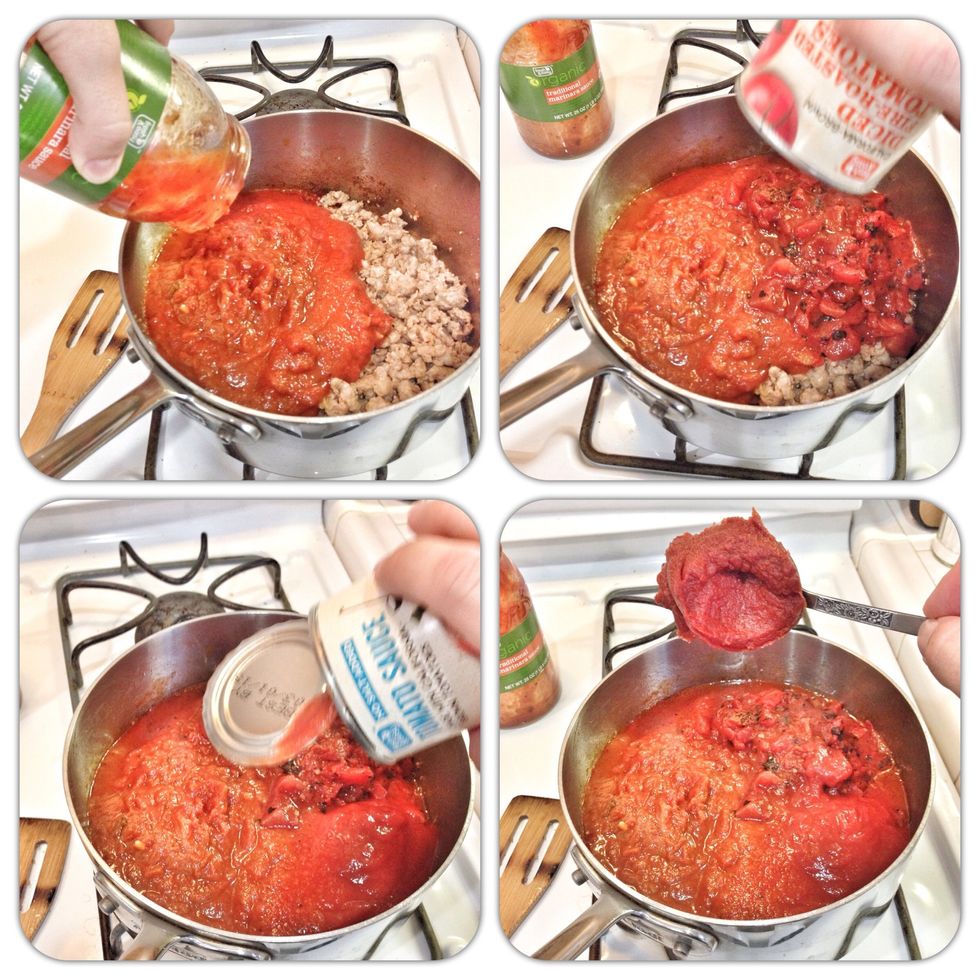 While squash roasts, crumble & brown sausage over medium heat in a pot. Drain excess fat, then add garlic, marinara, tomato sauce, paste, & fire-roasted tomatoes. Stir, cover, & simmer for ~30 min.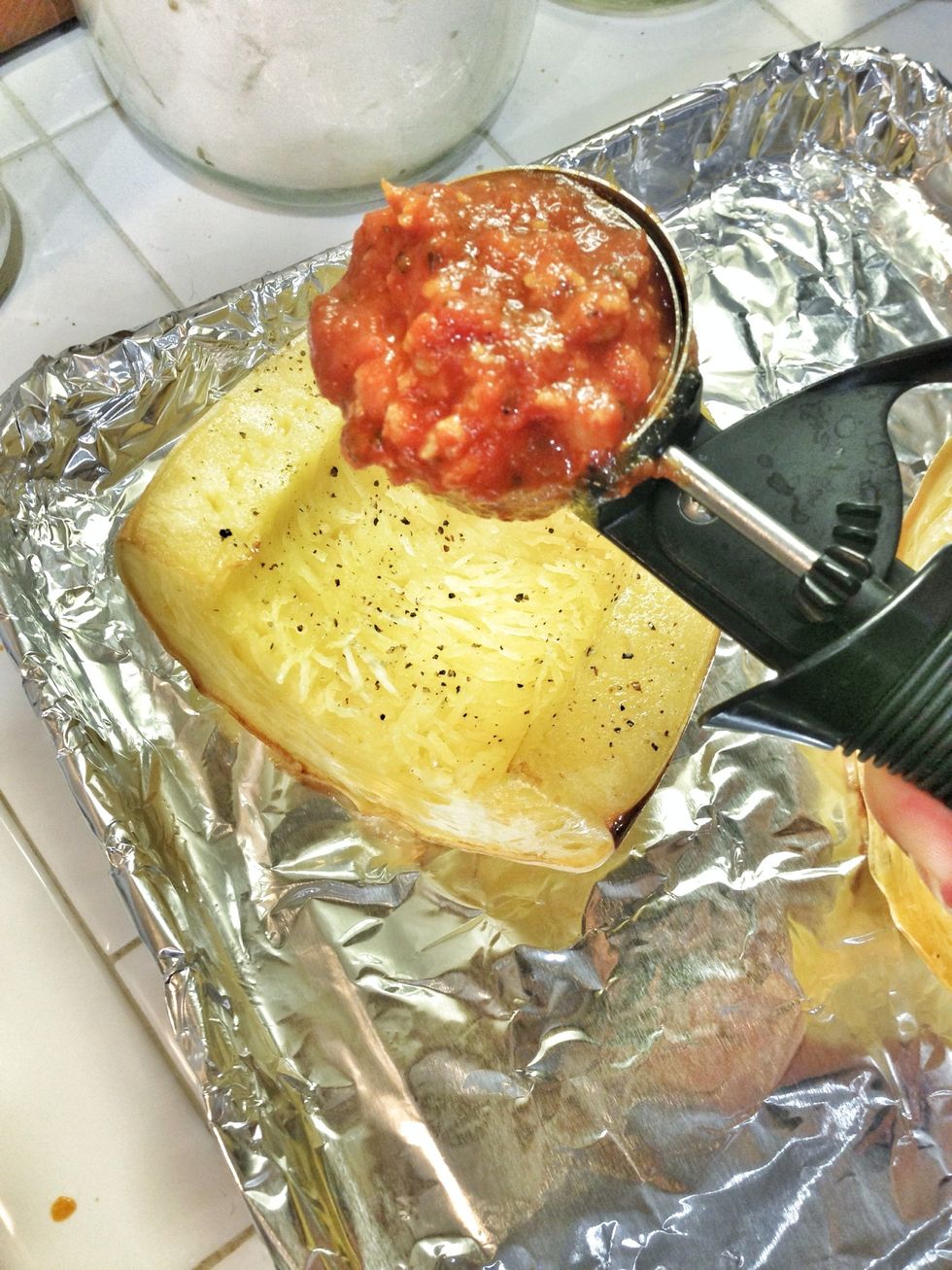 After an hour, remove squash from oven & flip the inside facing up. Top each squash piece with 1/2 cup of meat sauce.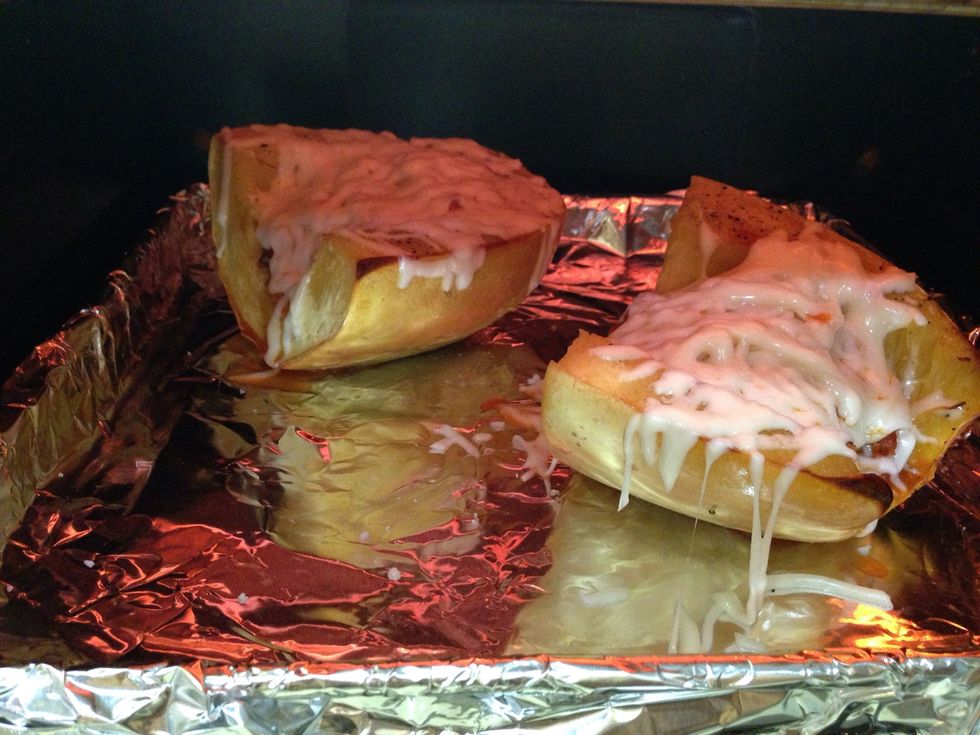 If desired, top with mozzarella cheese and melt under the broiler.
Enjoy with a cold beer or cider!
1.0oz Spaghetti squash
16.0oz Sweet Italian pork sausage
25.0oz Marinara sauce
14.0oz Fire-roasted diced tomatoes
8.0oz Tomato sauce
2.0Tbsp Tomato paste
4.0Tbsp Olive oil
Salt and pepper
1.0tsp Minced garlic
4.0oz Mozzarella cheese
Stephanie Wertman
As a software engineer by day and food blogger by night, I'm seldom detached from technology or a good cookie. Follow my adventures at fortheyum.com