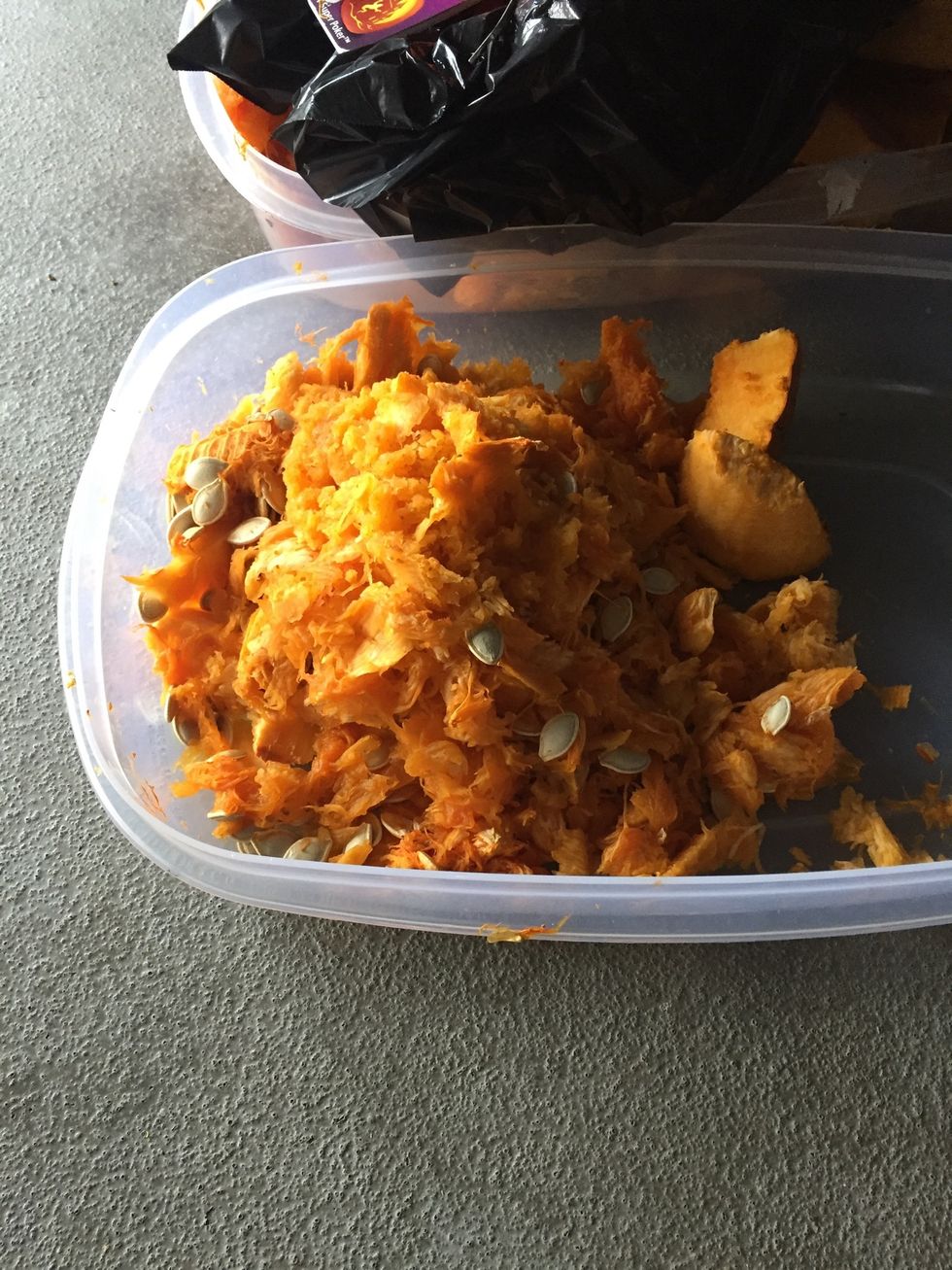 To start, take out the insides of the pumpkin and put them in a separate container.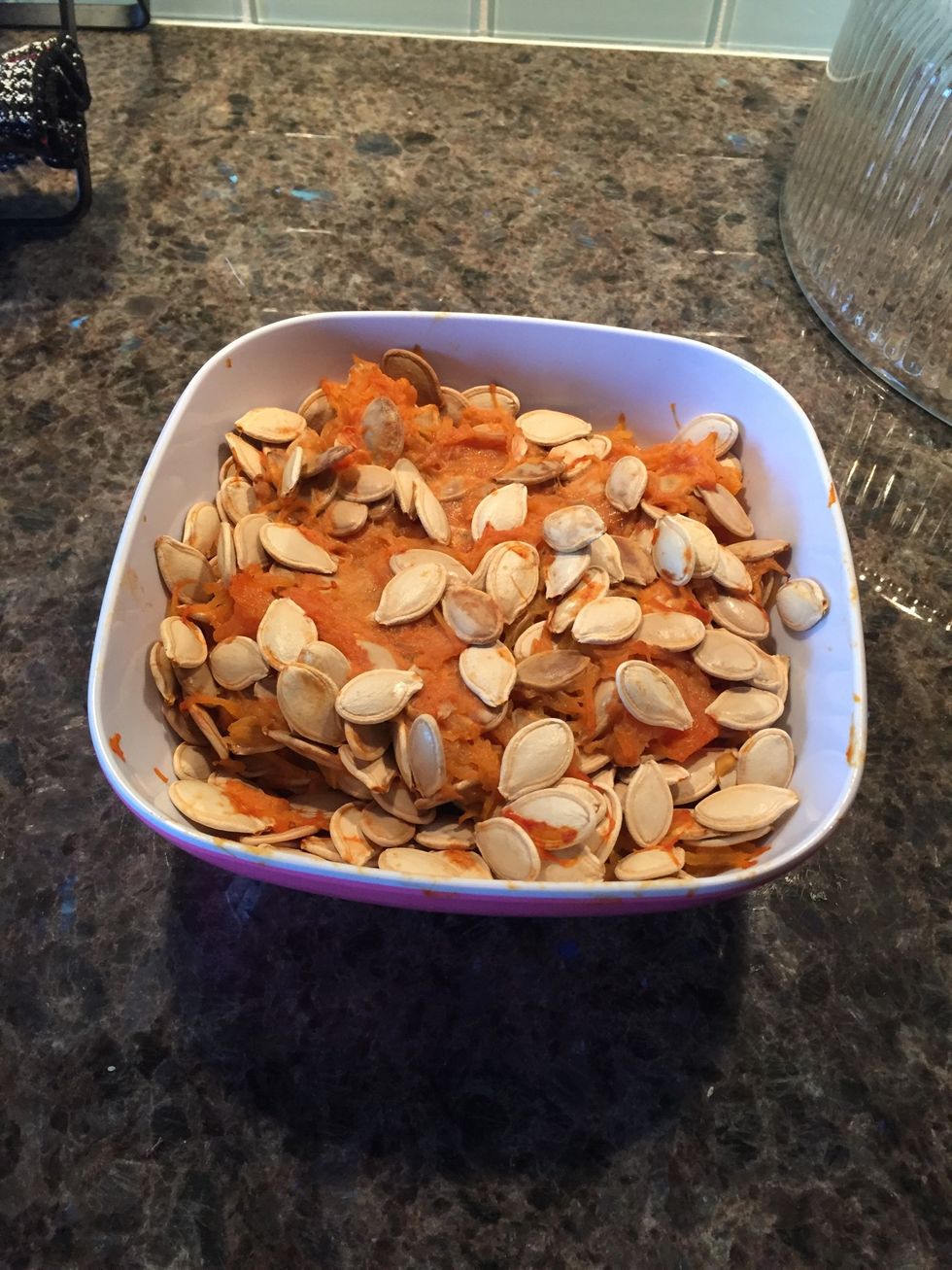 Then, sort through the container and collect as many pumpkin seeds as possible. It is okay if there is still pumpkin attached. (You can now preheat the oven to 350 degrees.)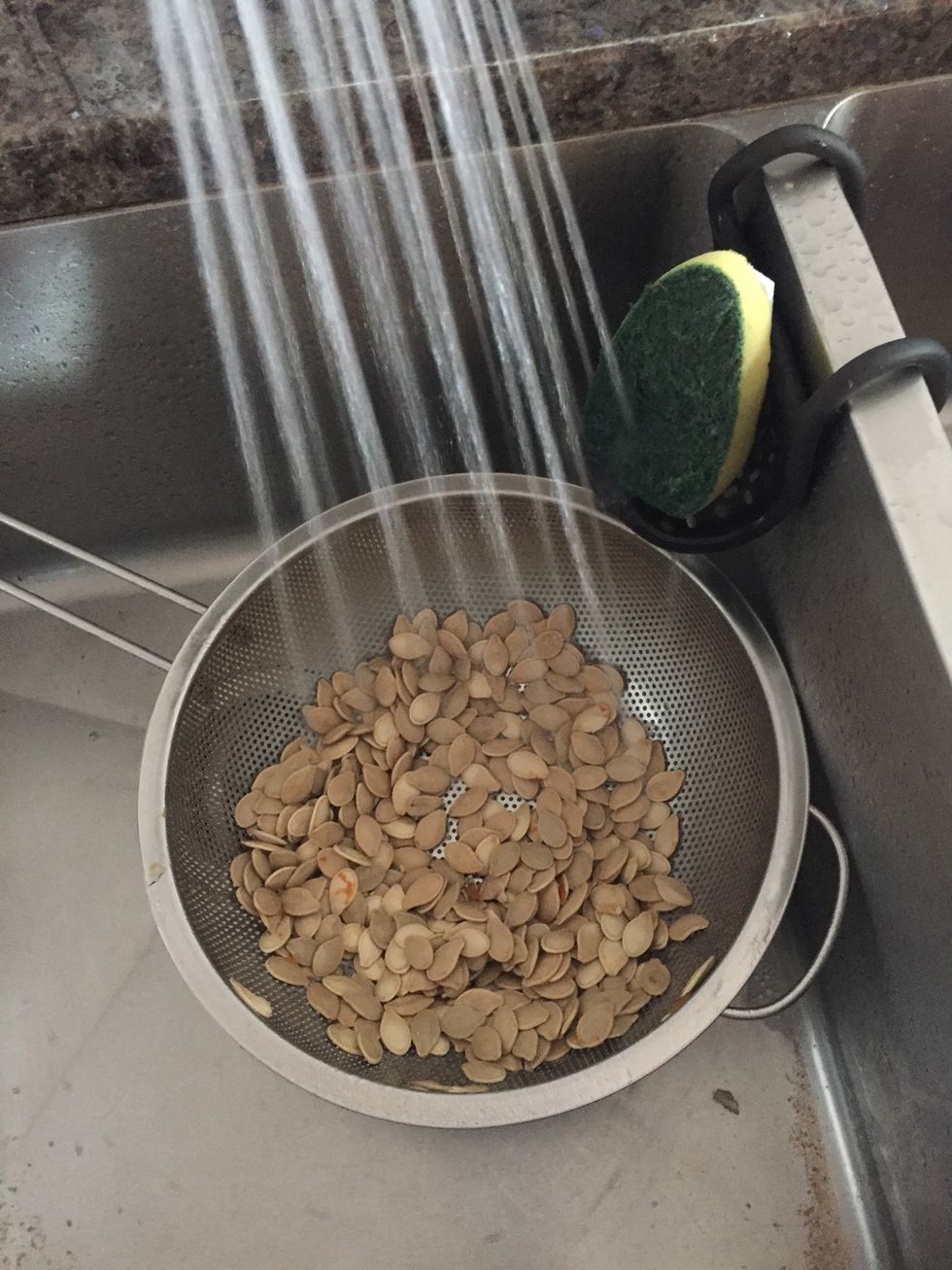 Place the pumpkin seeds in a strainer with holes that are not big enough for the seeds to go through. Rinse them and get off any remaining pumpkin.
Afterwards, place on a paper towel and pat dry with a cloth.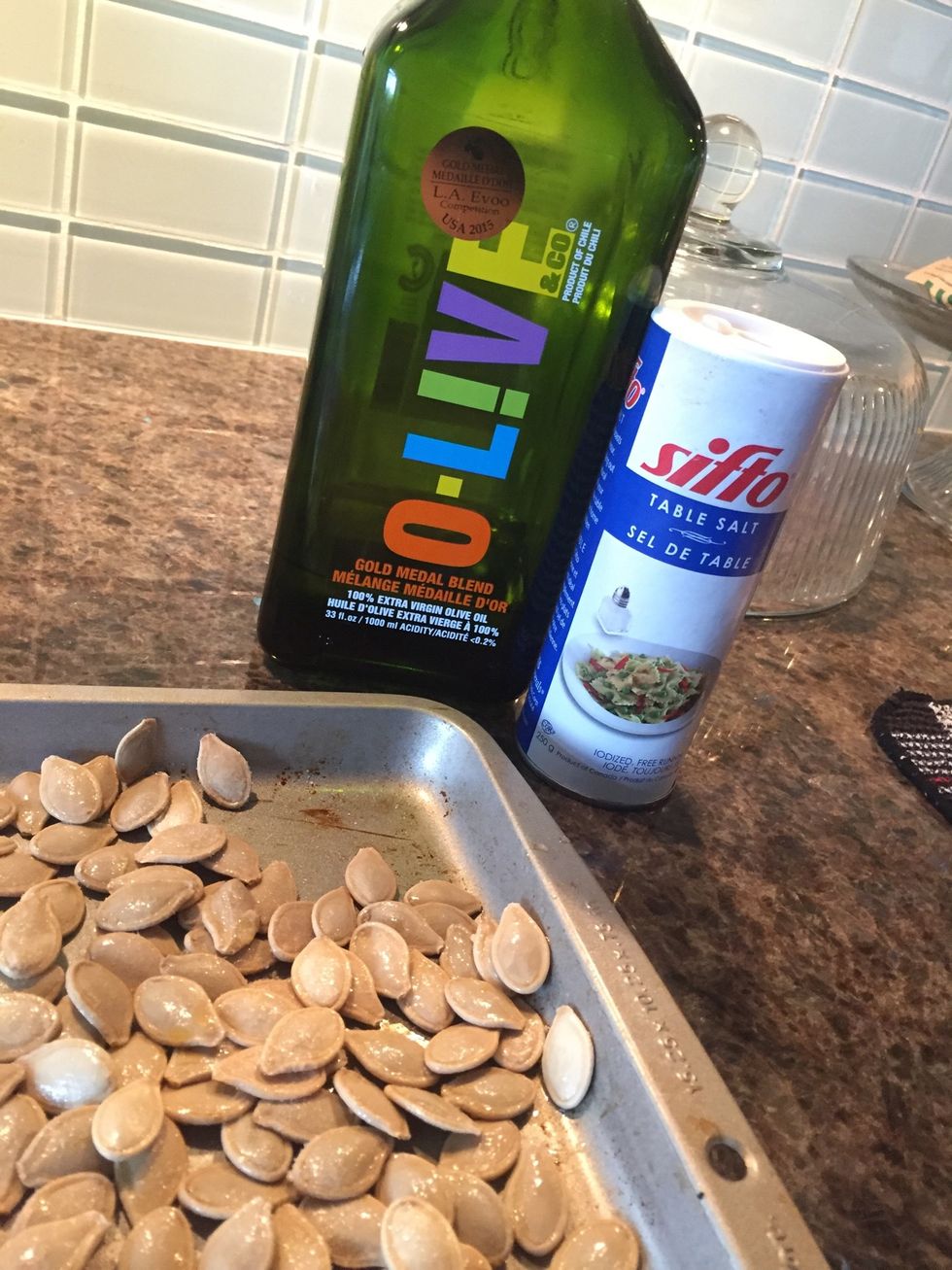 Once they are dry, you can place them, spread out, on a baking sheet. Add one tablespoon of oil overtop the seeds, then add seasoning salt. (If you prefer you can just add regular salt.)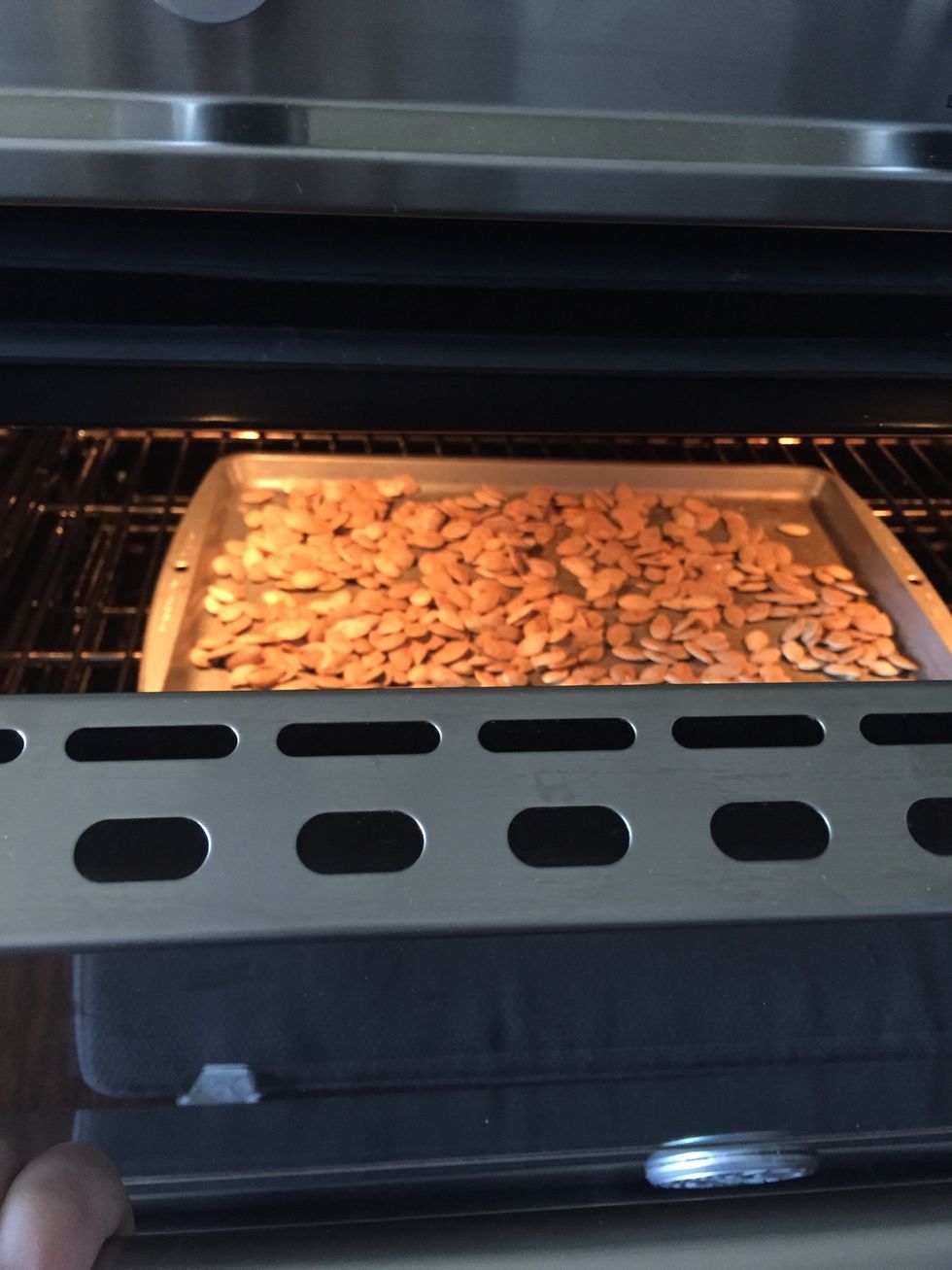 Once finished, you can put them into the oven until their edges are golden brown.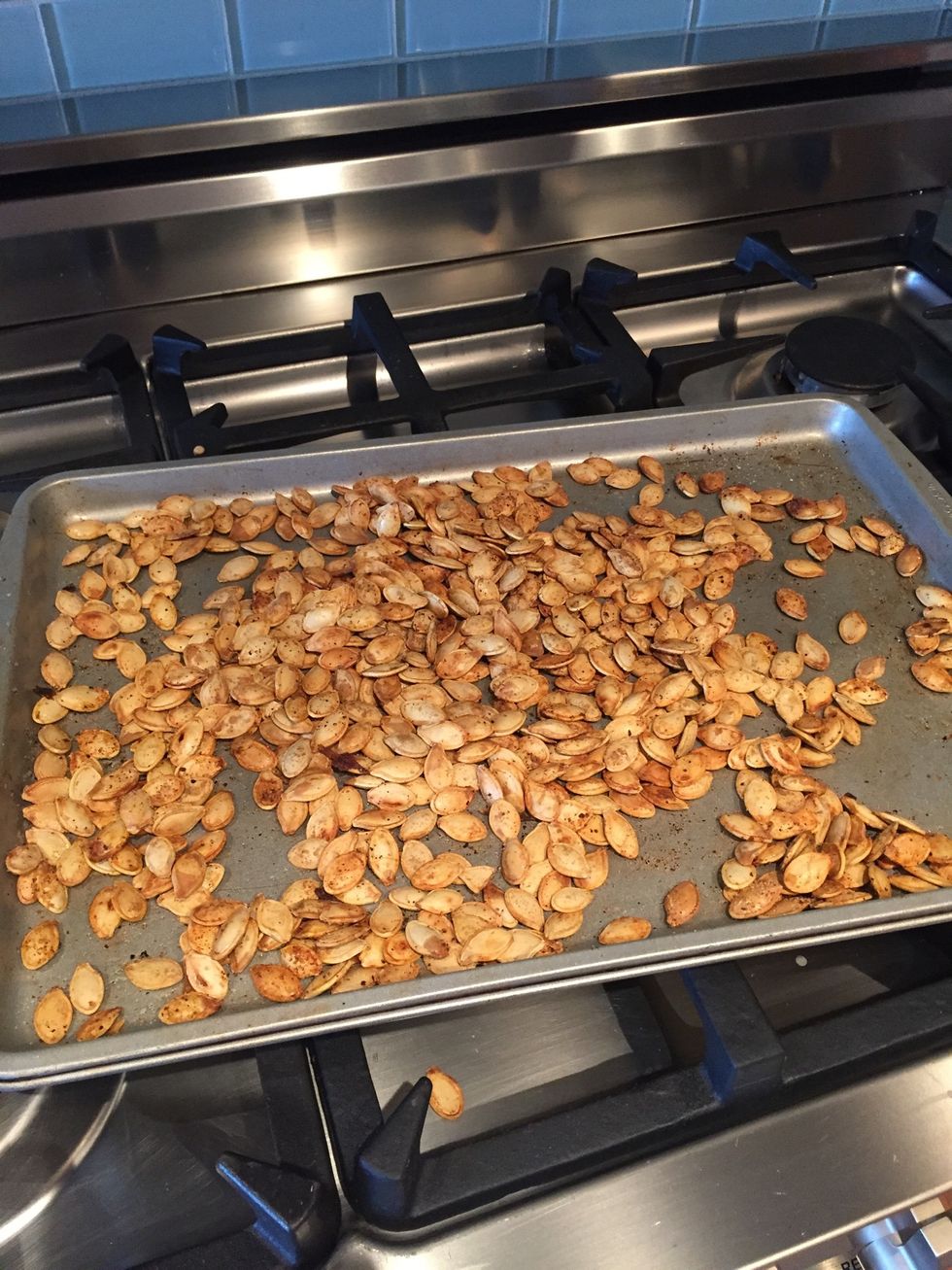 Once finished, take out the now roasted pumpkin seeds and let cool for five minutes. Put in bowl and enjoy!
Pumpkin
Seasoning Salt
Oil
Baking Sheet
Strainer