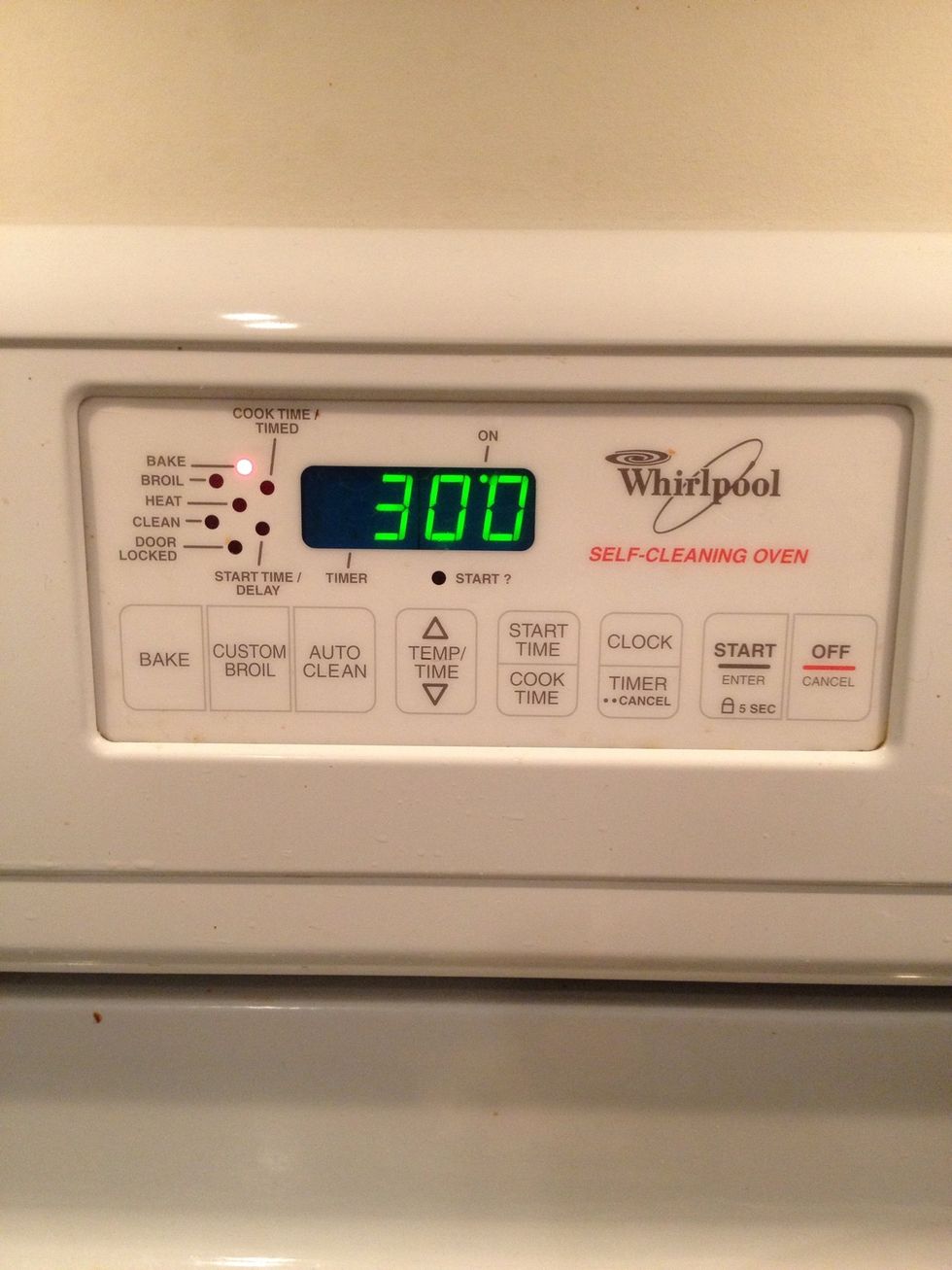 Preheat oven to 300 degrees.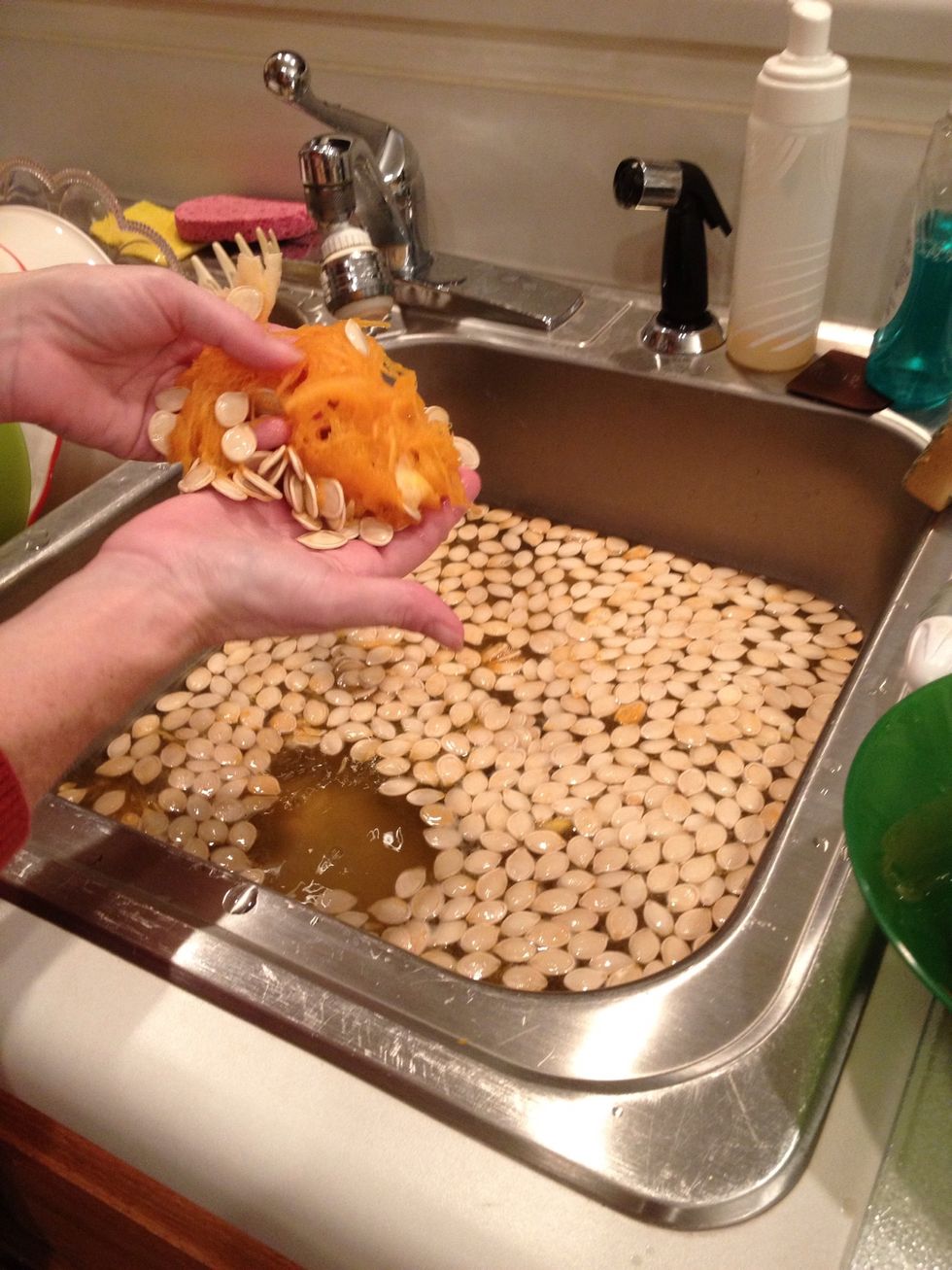 Remove seeds from pumpkin and soak in water for 1 hour.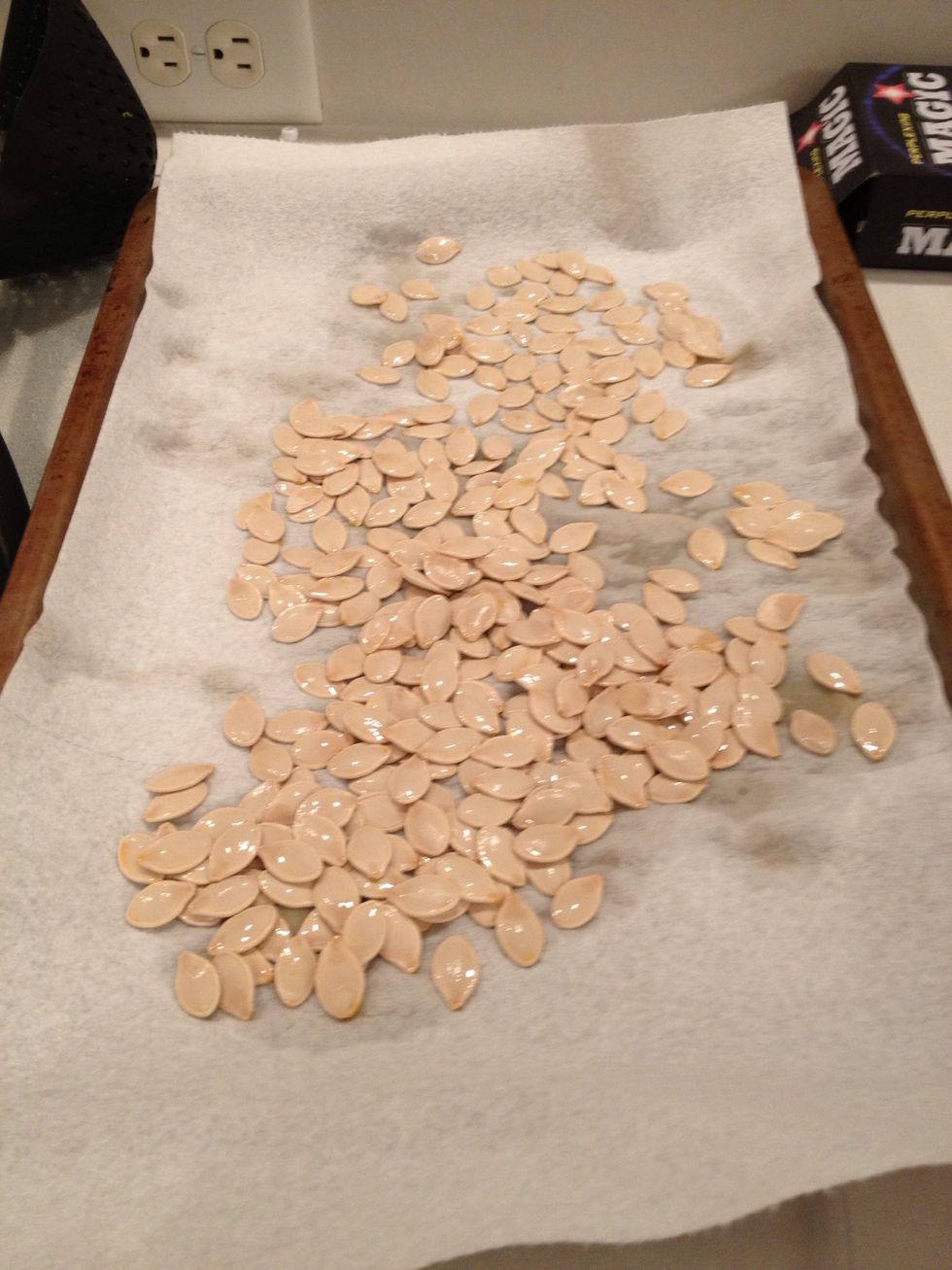 Lay seeds on paper towels to soak up moisture, then transfer to a metal bowl or spread over aluminum foil for 1-2 days to dry out.
Mine looked like this after 2 days of just sitting there.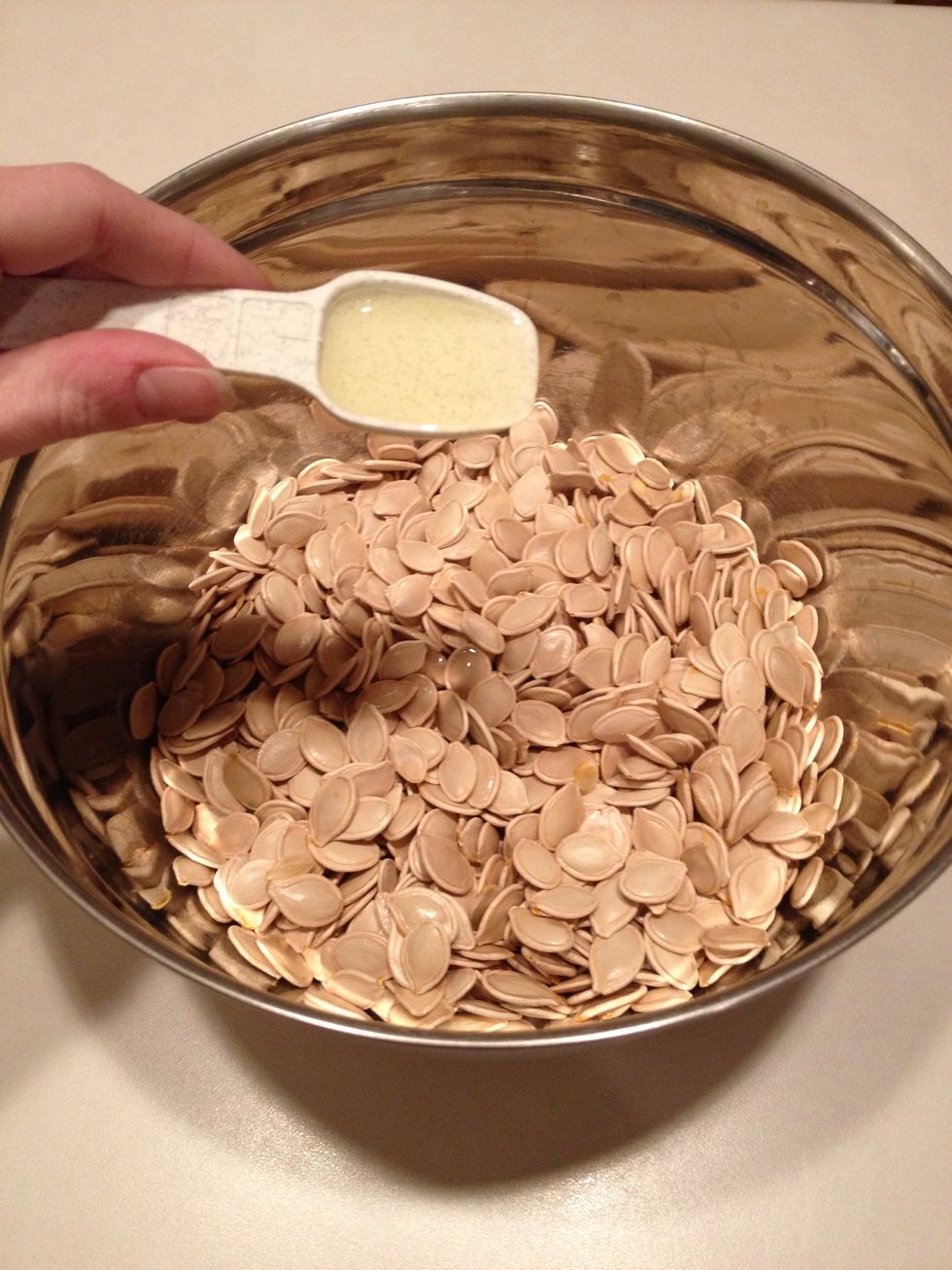 Add oil and stir well.
Spread evenly on an ungreased baking sheet. Place in oven to cook for 30 - 40 minutes.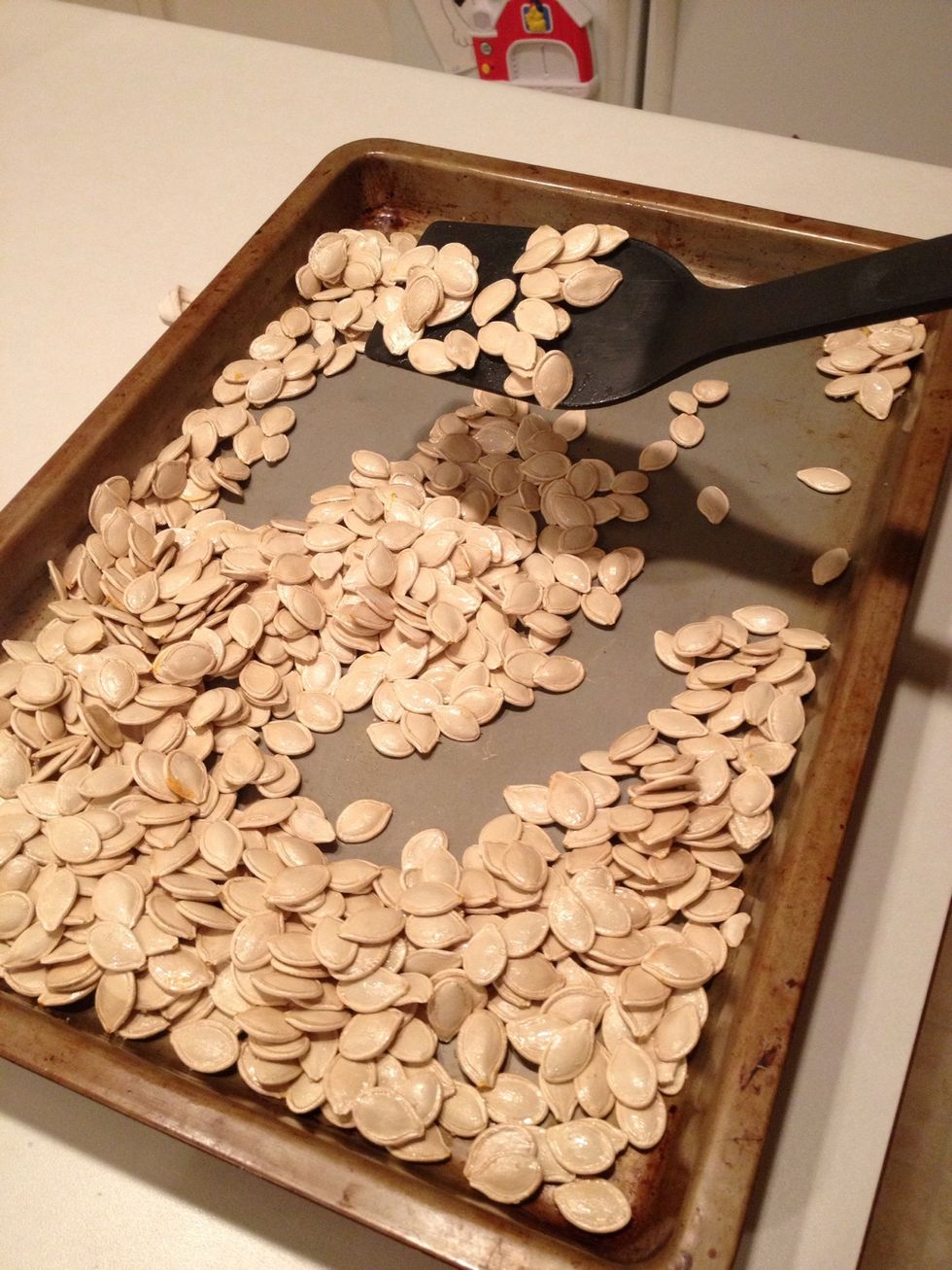 Every 5 minutes, remove pan from oven and turn seeds over. When seeds start to turn a golden brown, they are done!
Serve and enjoy!
Fresh pumpkin seeds (from a real pumpkin)
1/2tsp Cooking oil
Salt