Make Roasted Pumpkin & Root Veggies Soup
3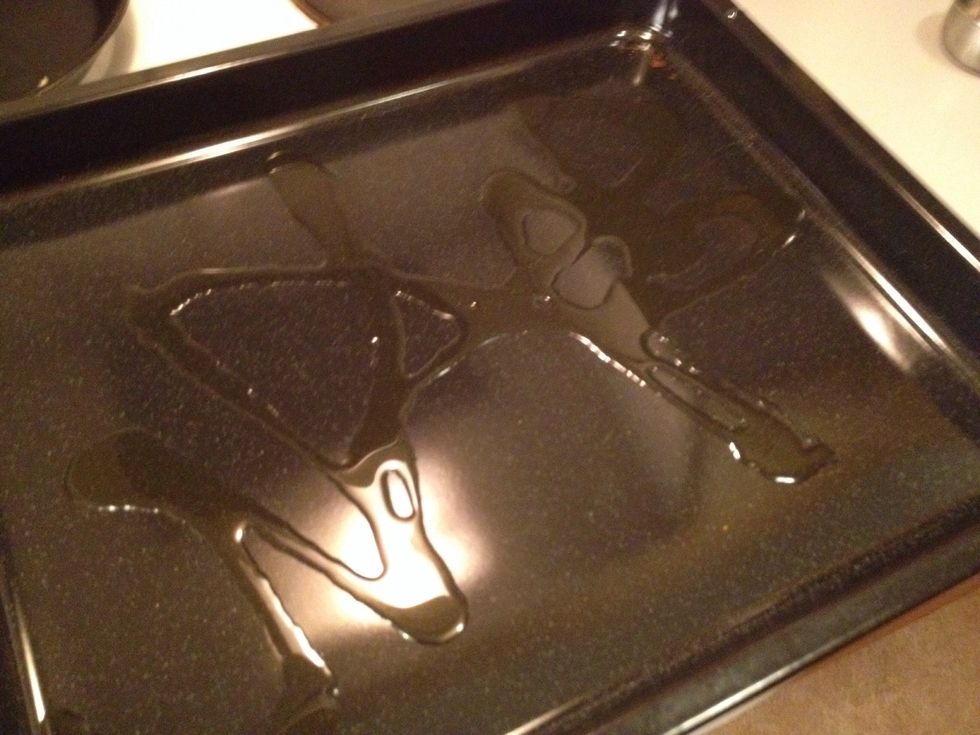 Drizzle some olive oil in a pan.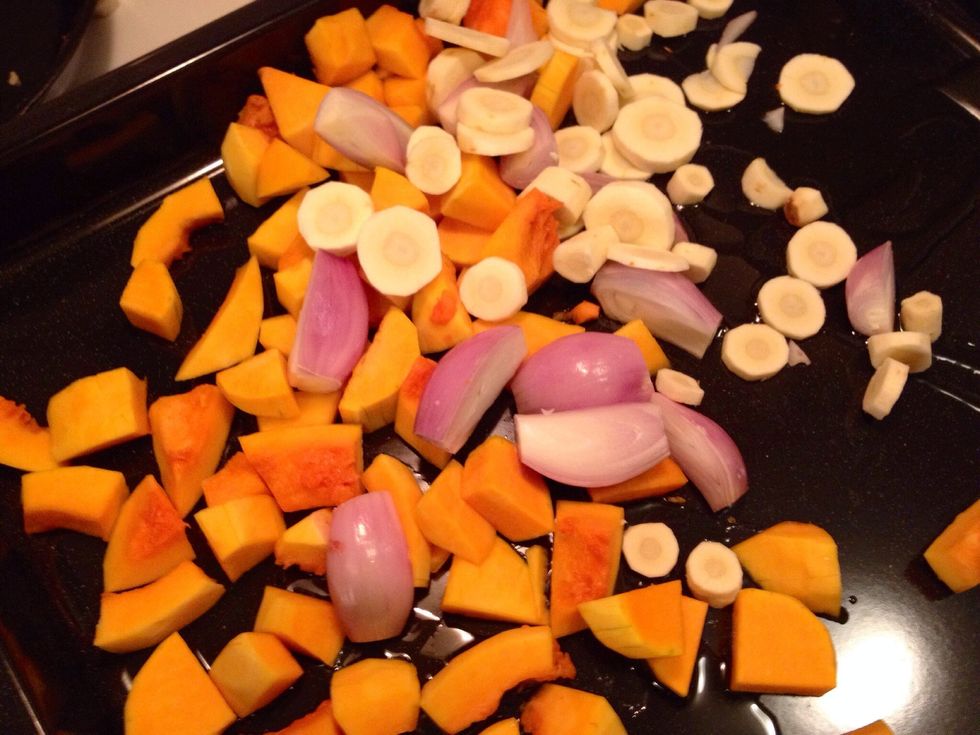 Add the butternut squash, the shallots, the parsnips and the garlic cloves.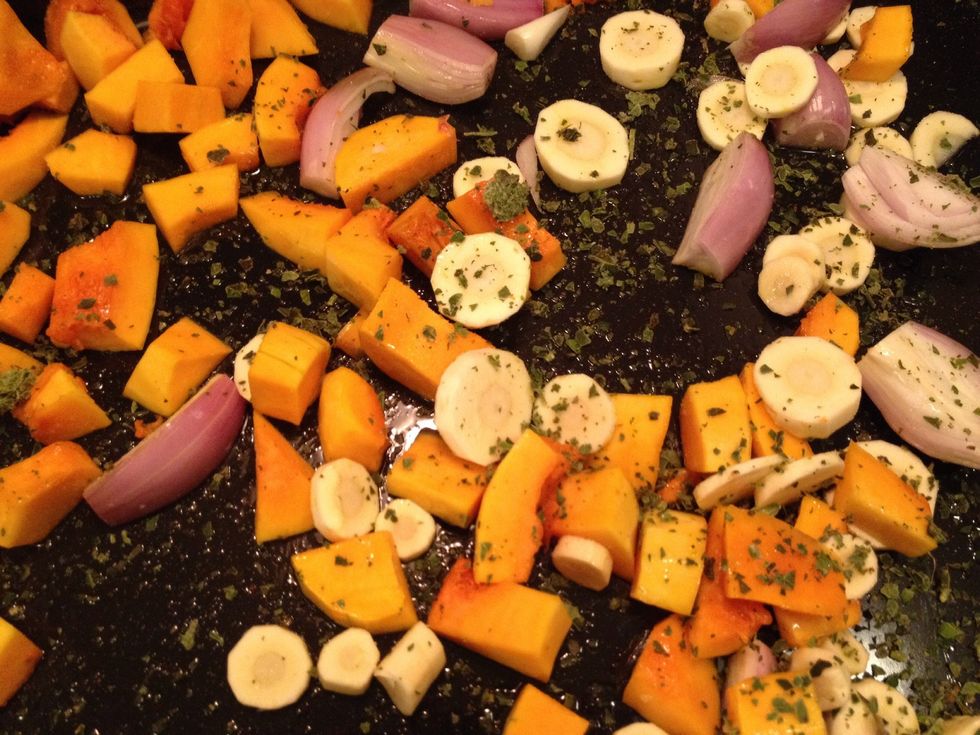 Add salt and basil.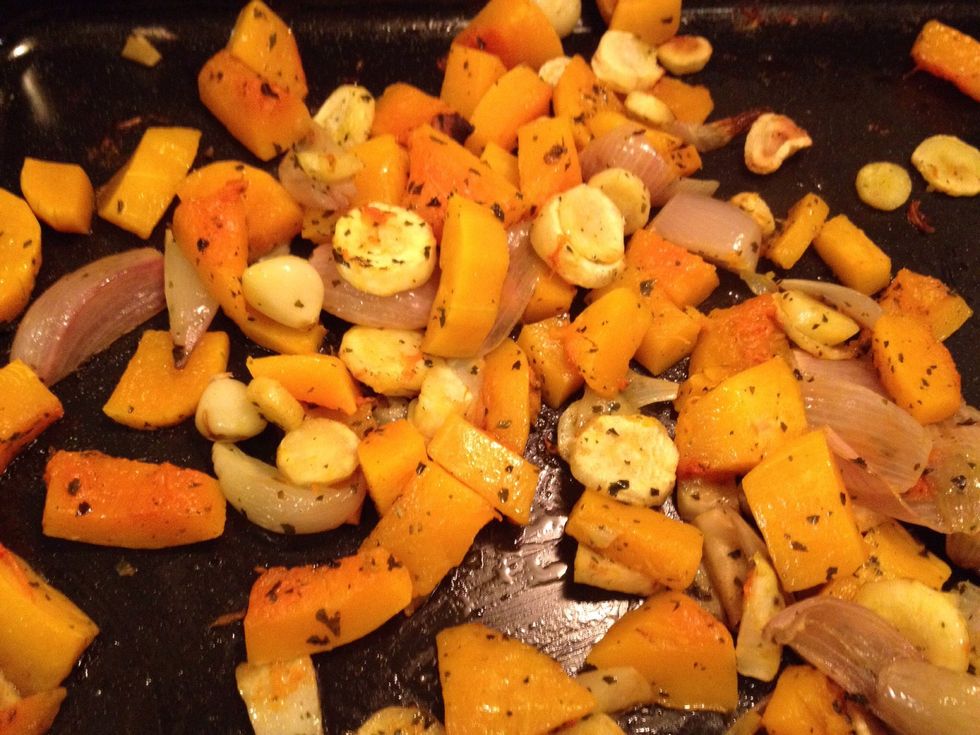 Roast in the oven for about 20 minutes until the veggies are soft.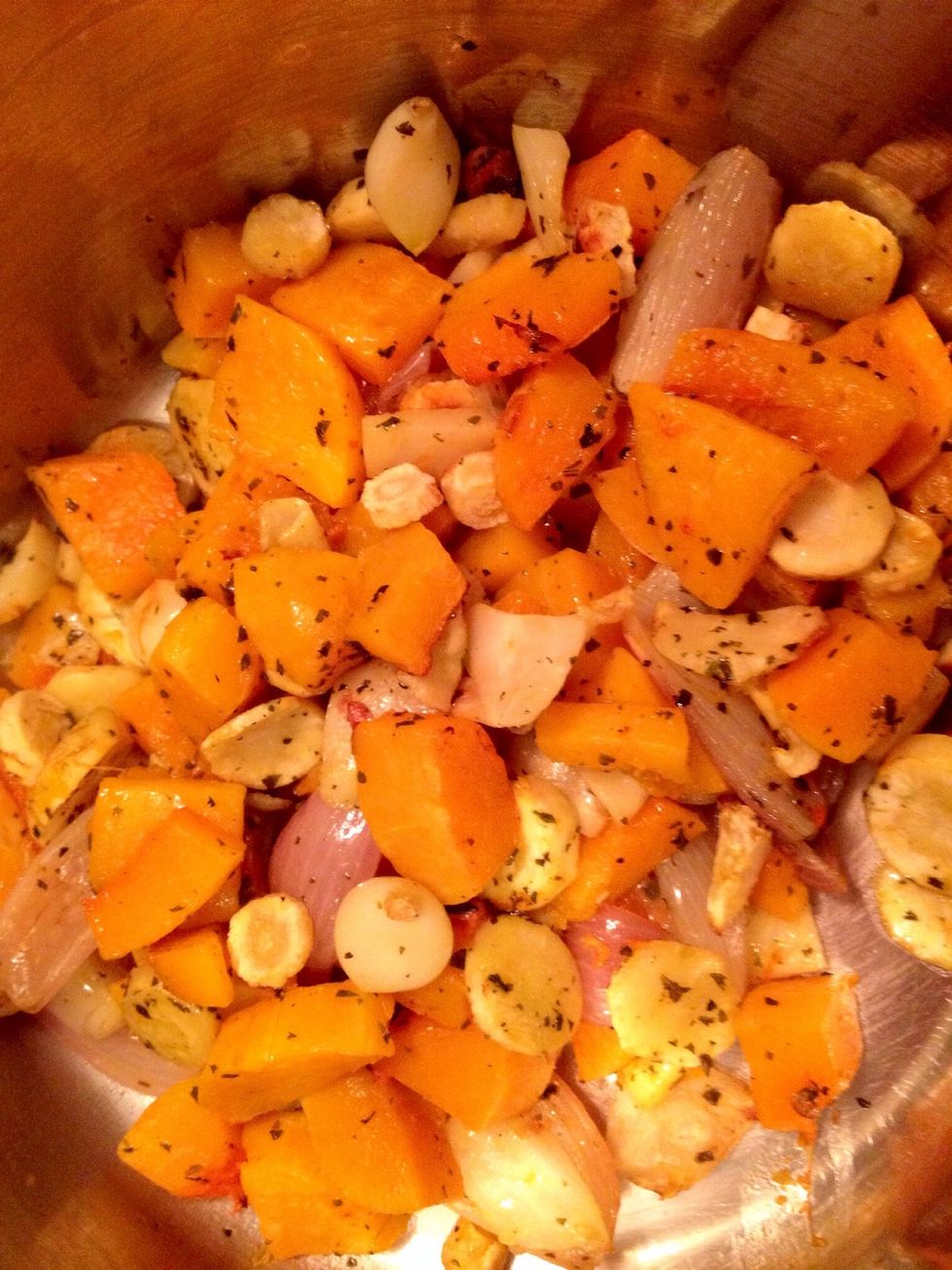 Then move the now fantastic smelling veggies to a large pot.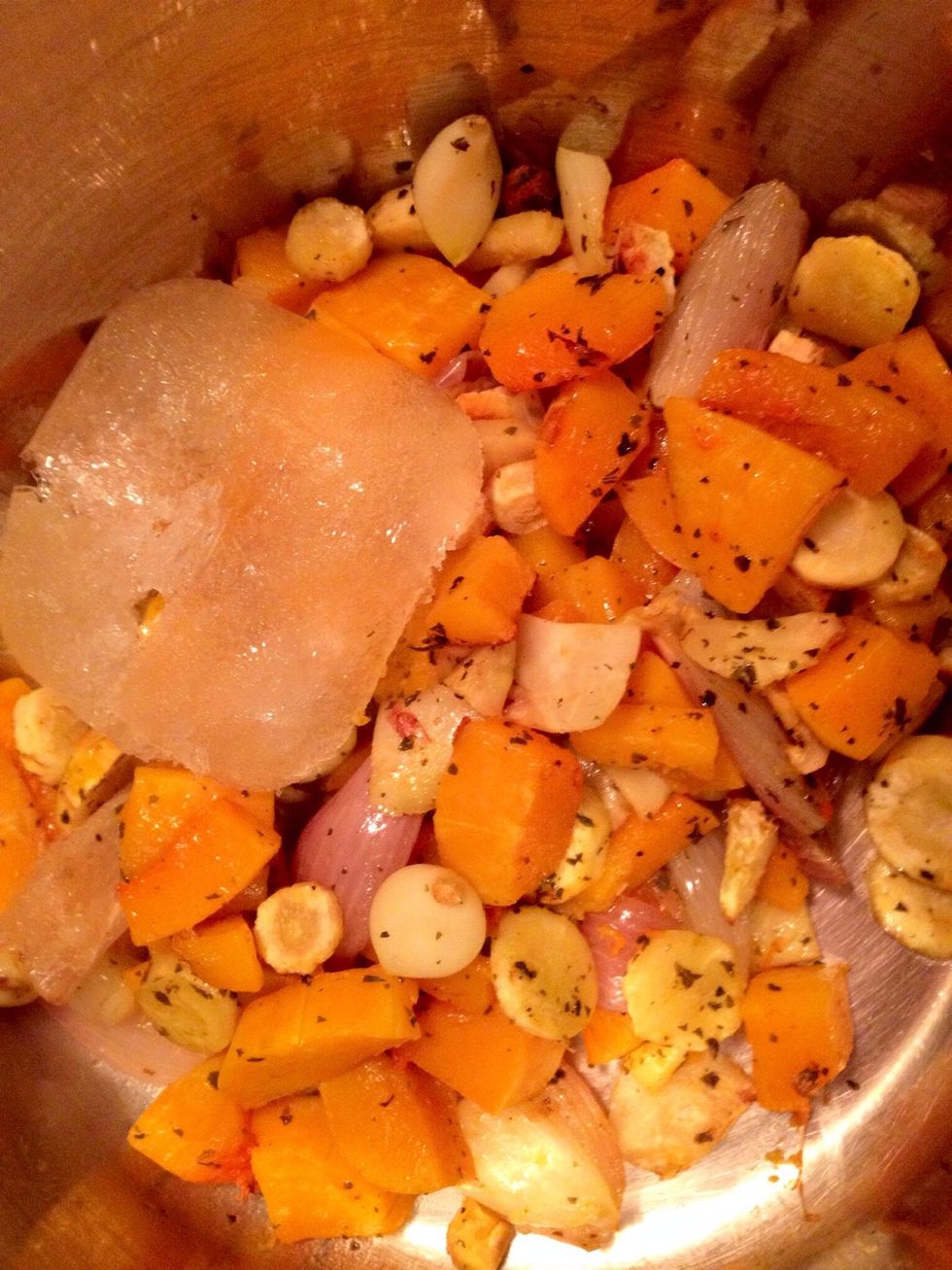 Add the wine. Mine was from the freezer..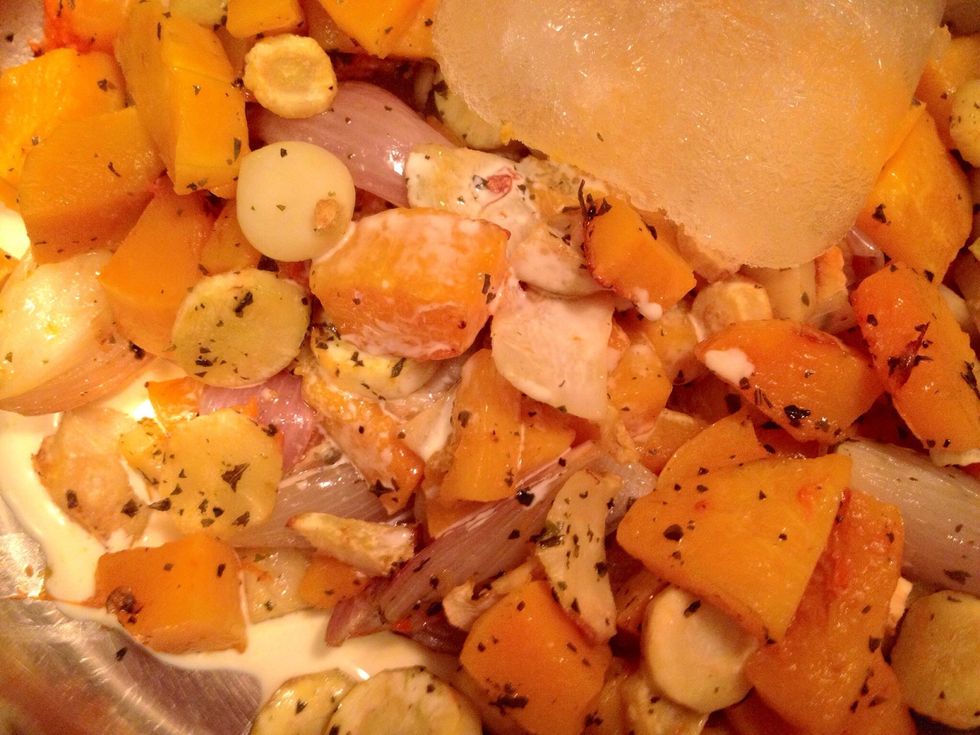 Also add the cream...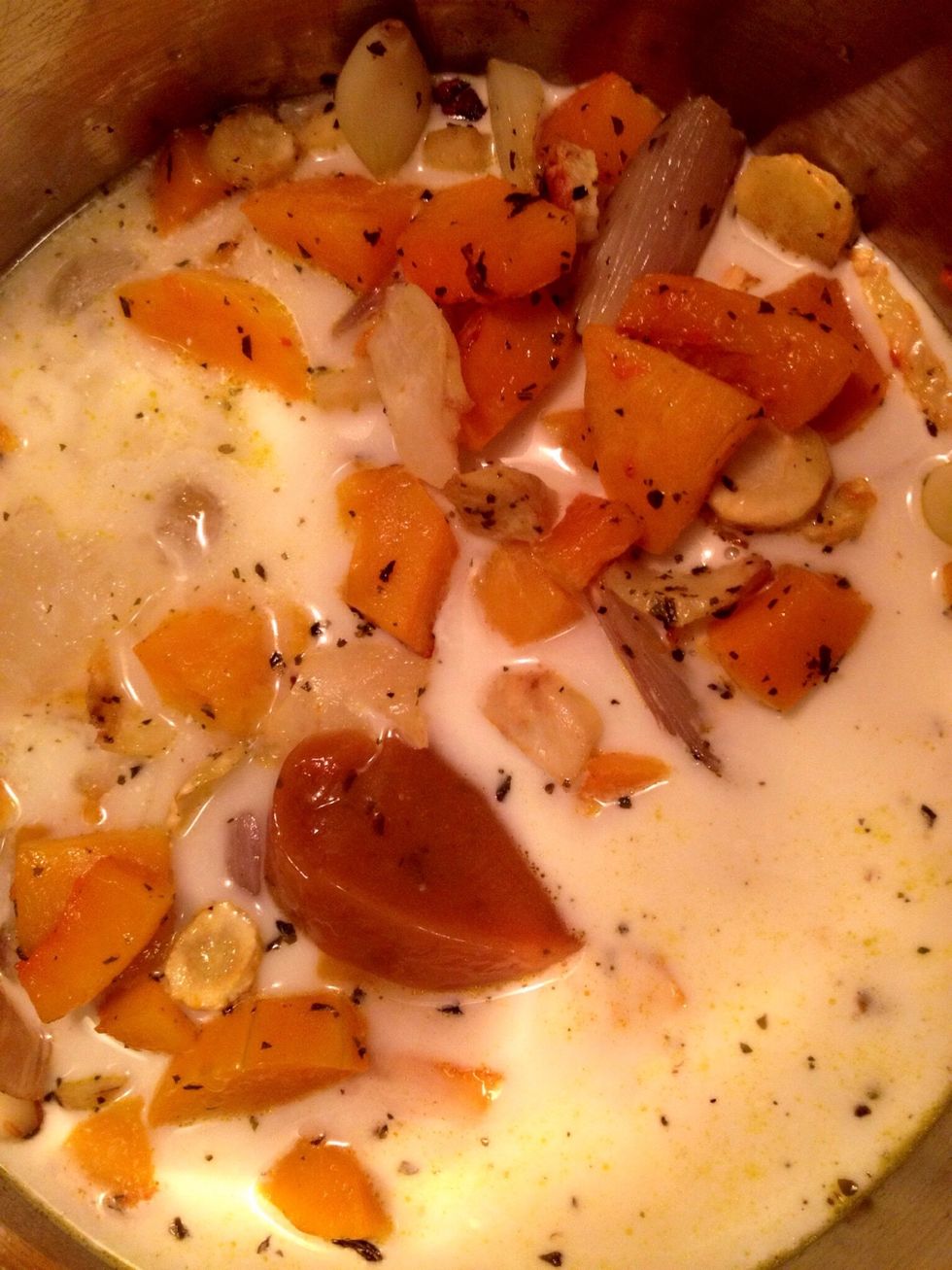 ..and the chicken broth. Also add the water. Use your hand mixer to blend the veggies carefully.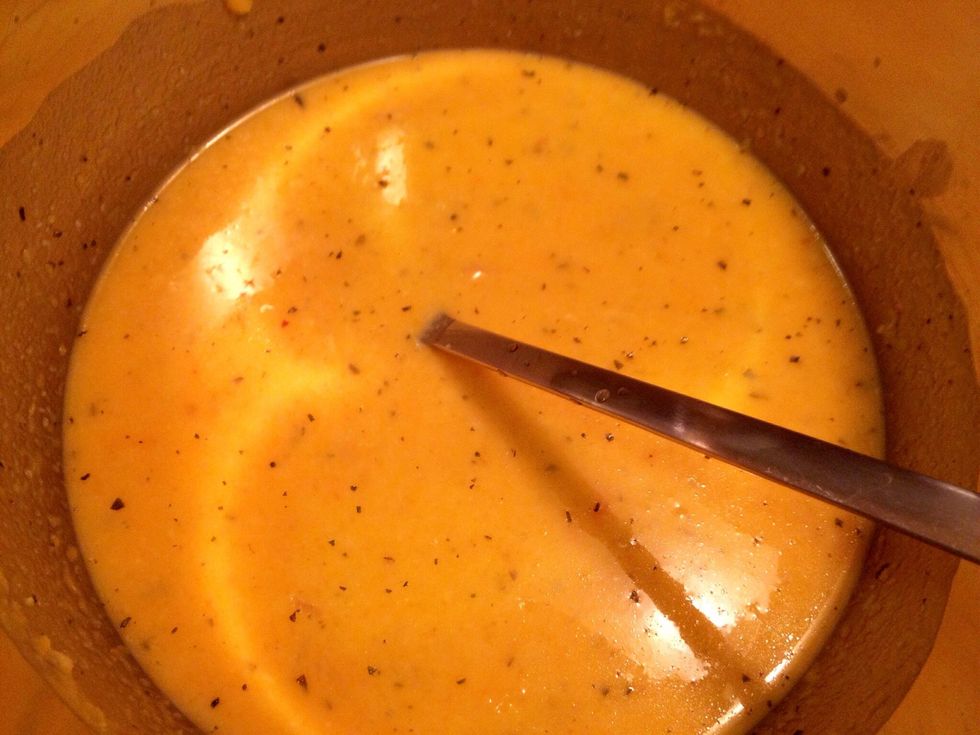 Once blended heat up the soup.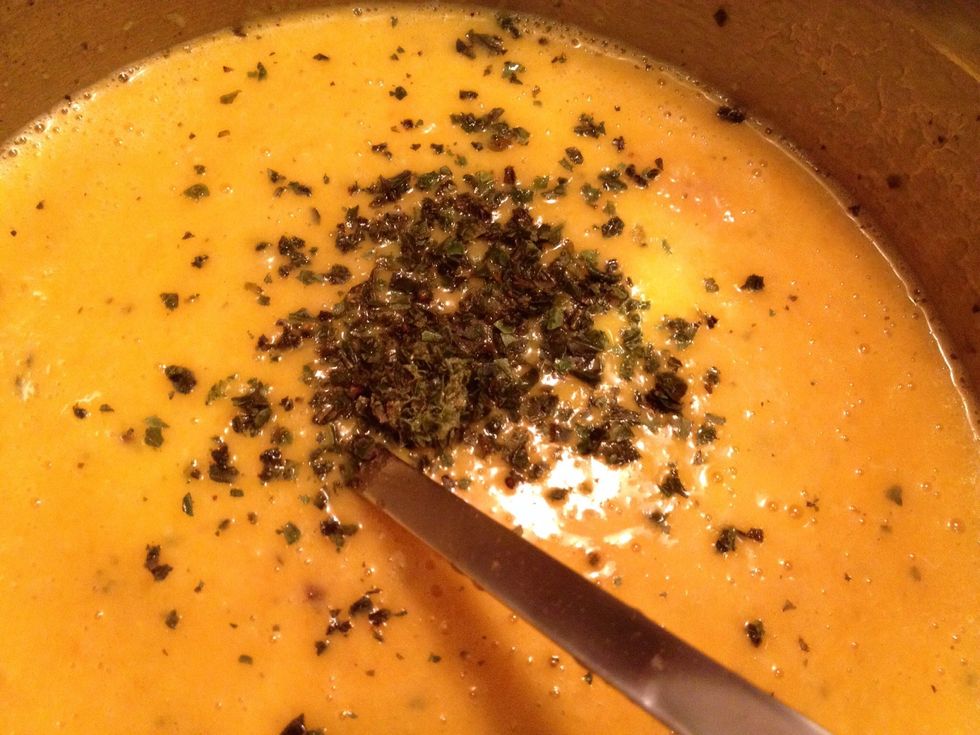 Add some extra basil.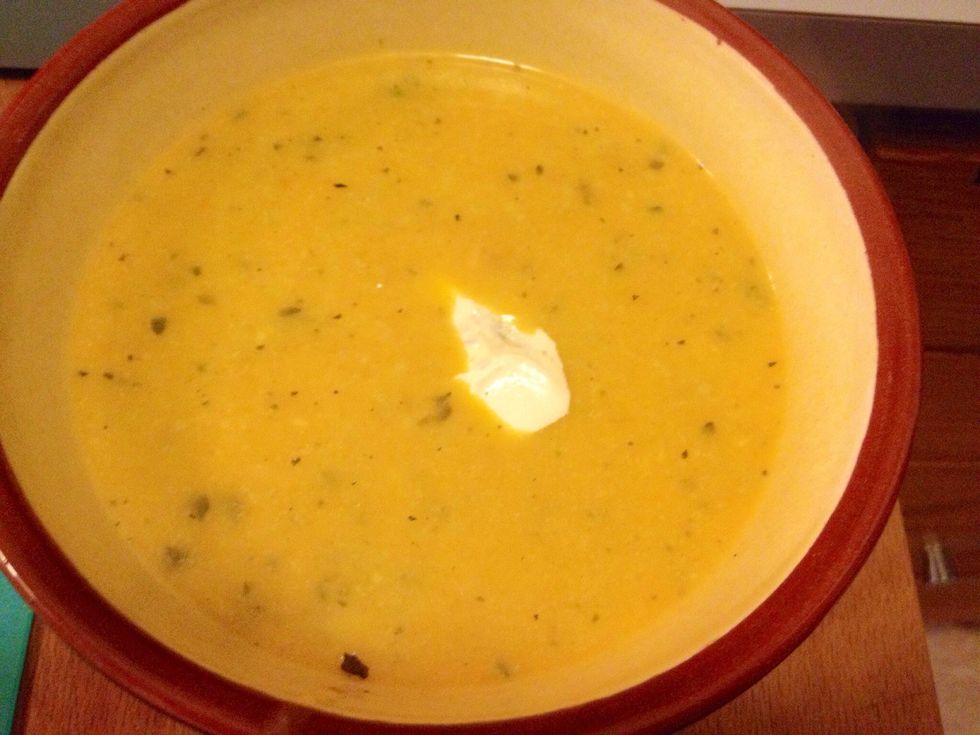 Serve as it is, with crème fraiche..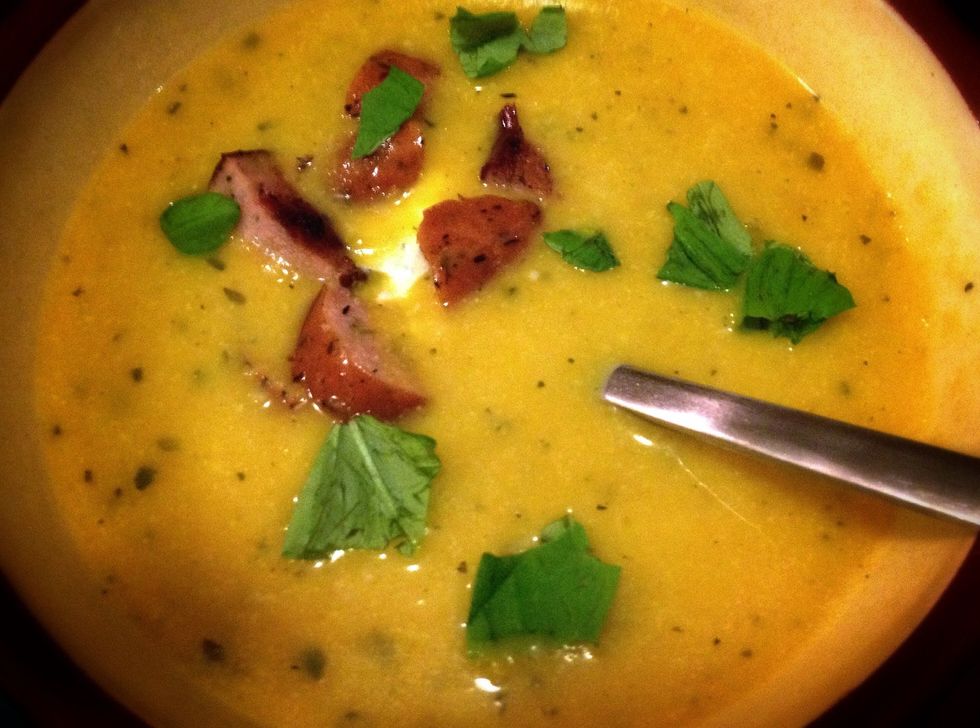 ..and/or with your favorite sausage.
800.0g Butternut squash
4.0 Shallots
3.0 Parsnips
5.0 Garlic cloves
50.0g Celery root
Olive oil
2.0Tbsp Frozen or dried basil
150.0ml White wine
100.0ml Cream
1.0 Stock cube chicken broth
600.0ml Water
Karin Siöö
Lives in Sweden. Gets inspiration from trips, blogs & international students I meet at work.