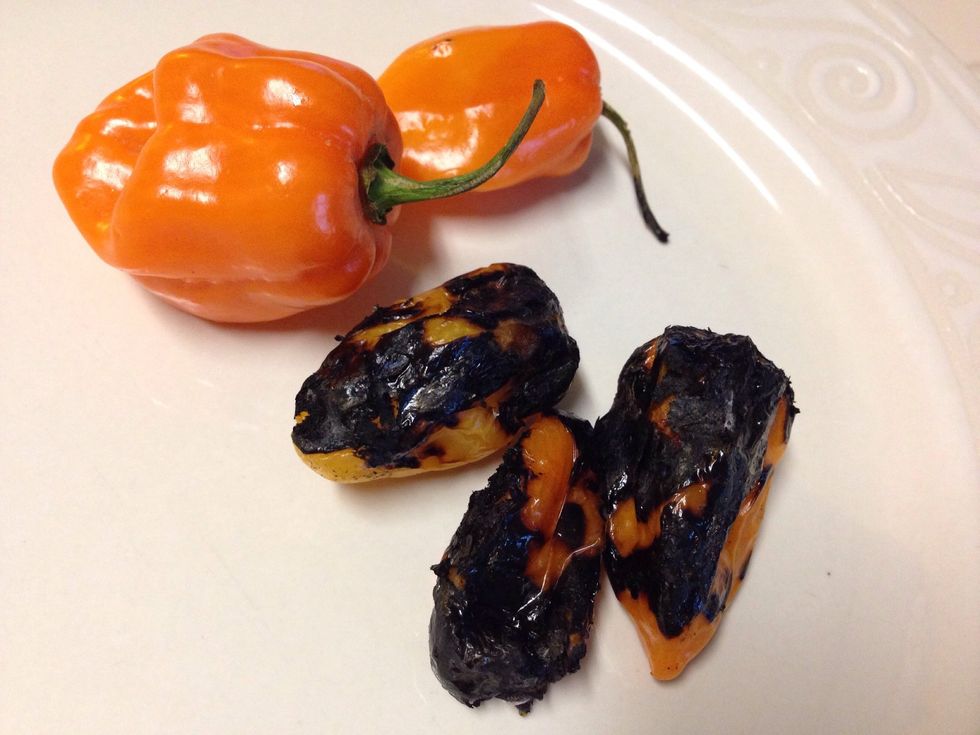 These are fresh habaneros and the fire roasted ones. To fire roast, add habaneros to direct fire- yes, they will get charred, but that is ok. NOTE: These chilies are VERY HOT. If in doubt, use less!
Gather the fresh ingredients, it will be easier to add to blender...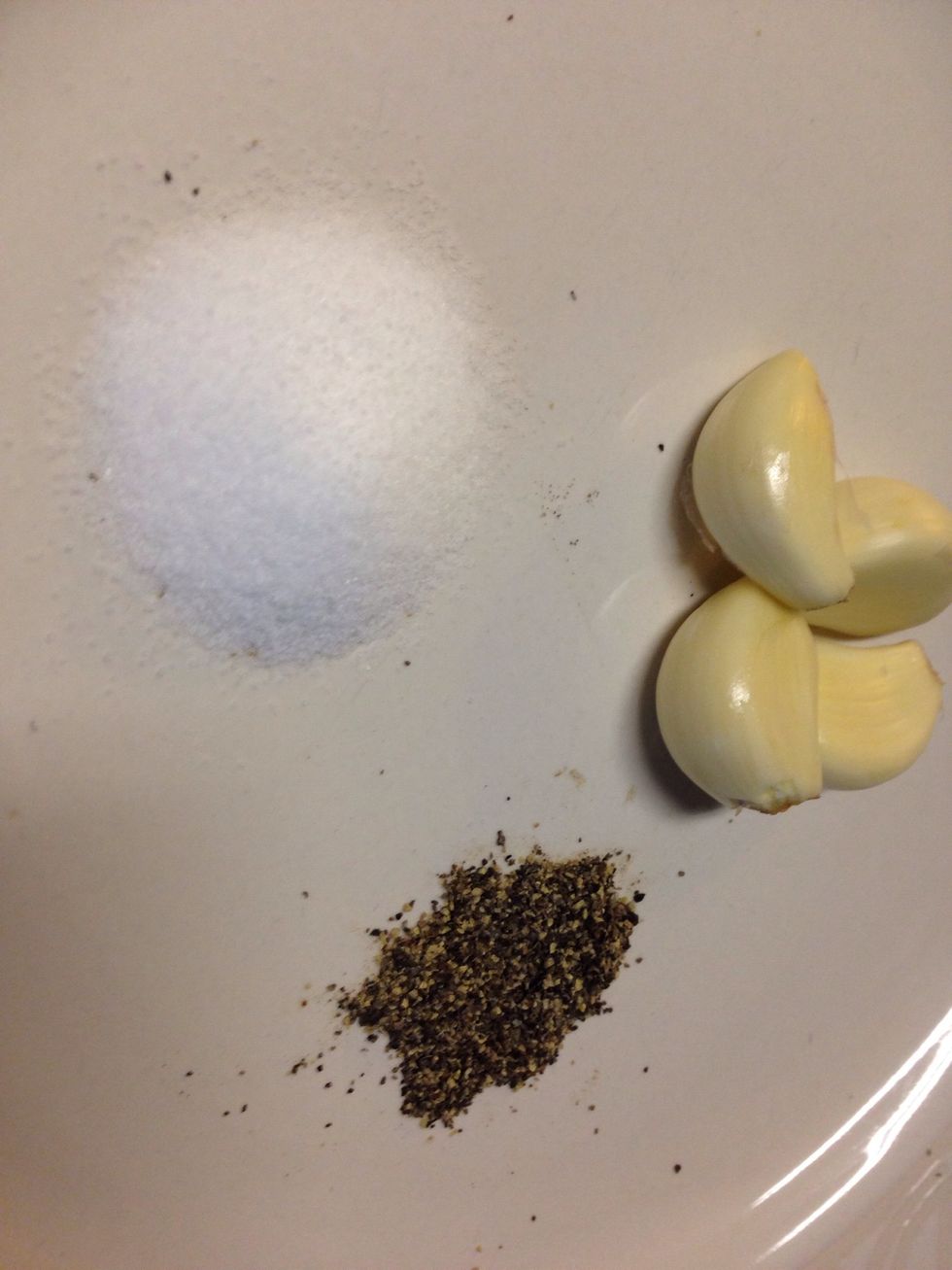 You will also use salt, crushed black pepper and fresh garlic.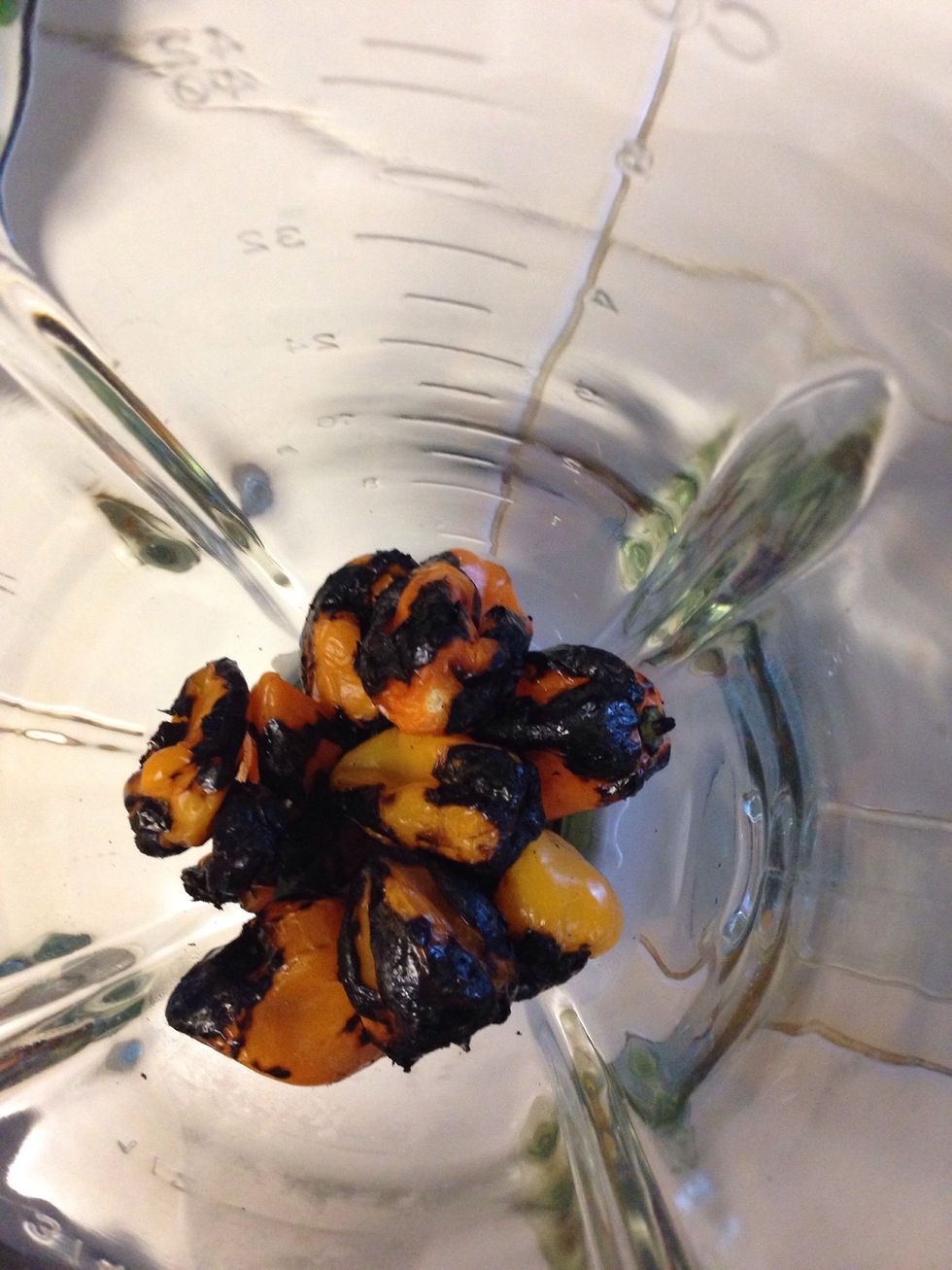 In blender first add fire roasted habaneros. NOTE: Handle with care- they are very HOT! Also, if you think the salsa may turn out too hot, USE LESS chilies (eye-balling it works!)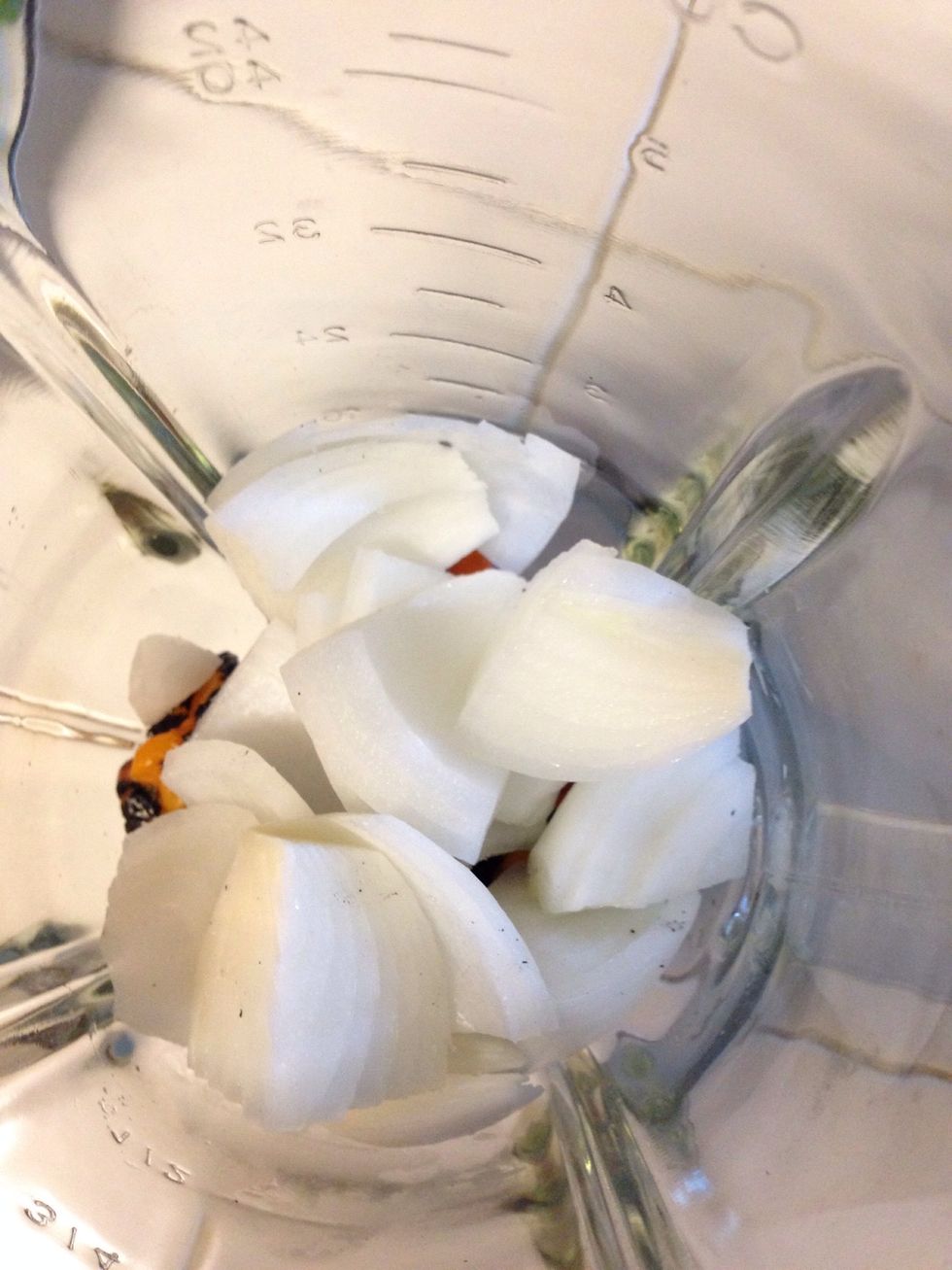 Add quartered onion (I cut the pieces in half to help the blending).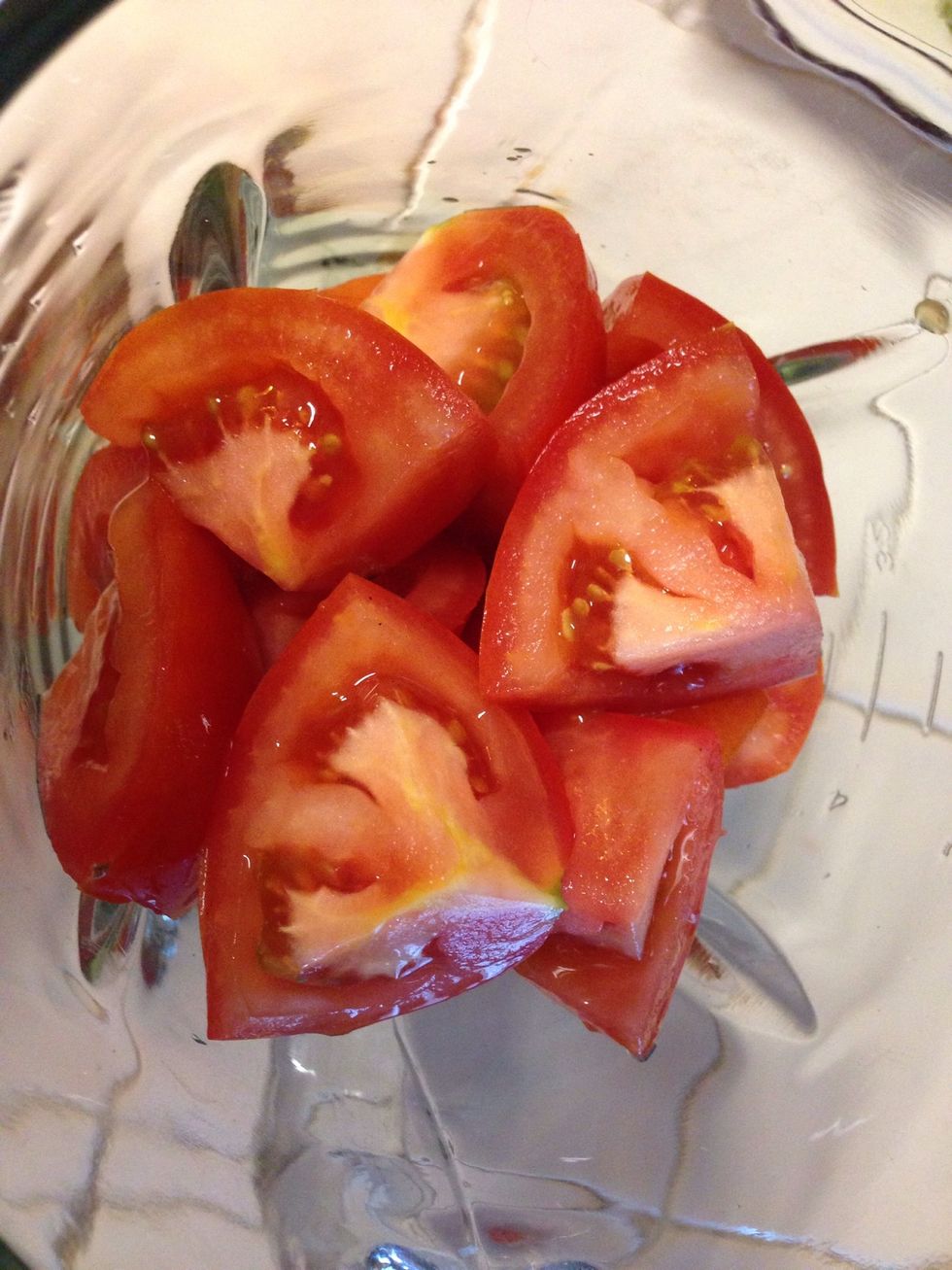 Next, add the quartered tomatoes (I cut these in half also). NOTE: You can always add more tomatoes to lessen the salsa's heat.
Now, add the 1/2 bunch of cilantro (I cut the bunch in half so it could for in the blender) NOTE: With this recipe. You can always eye-ball ingredients- you can do less or more.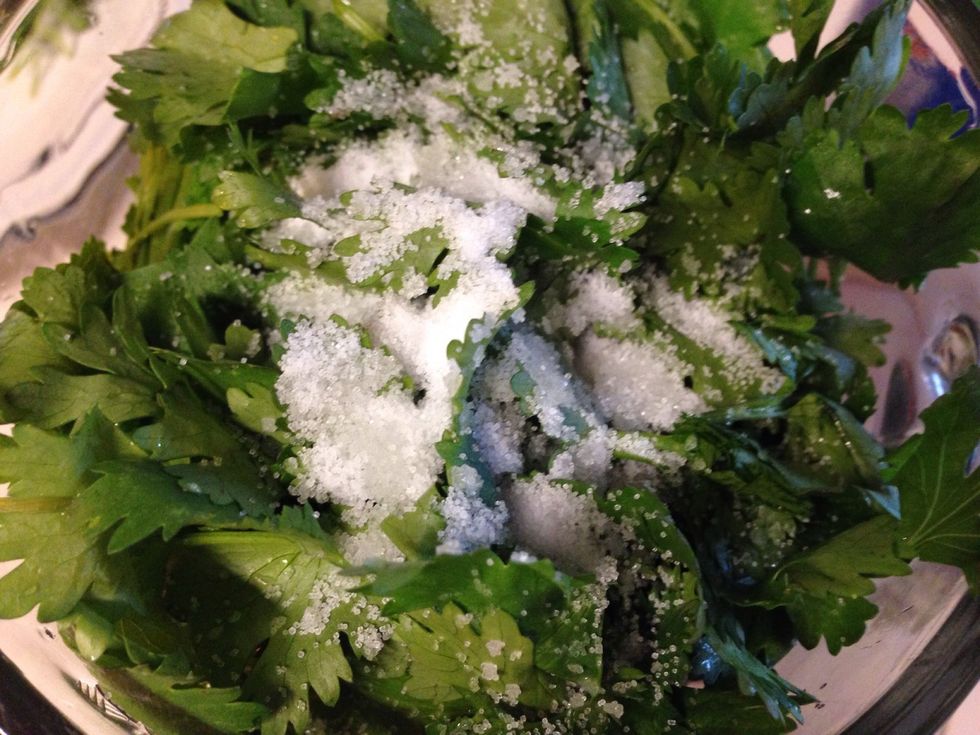 Add salt to your taste.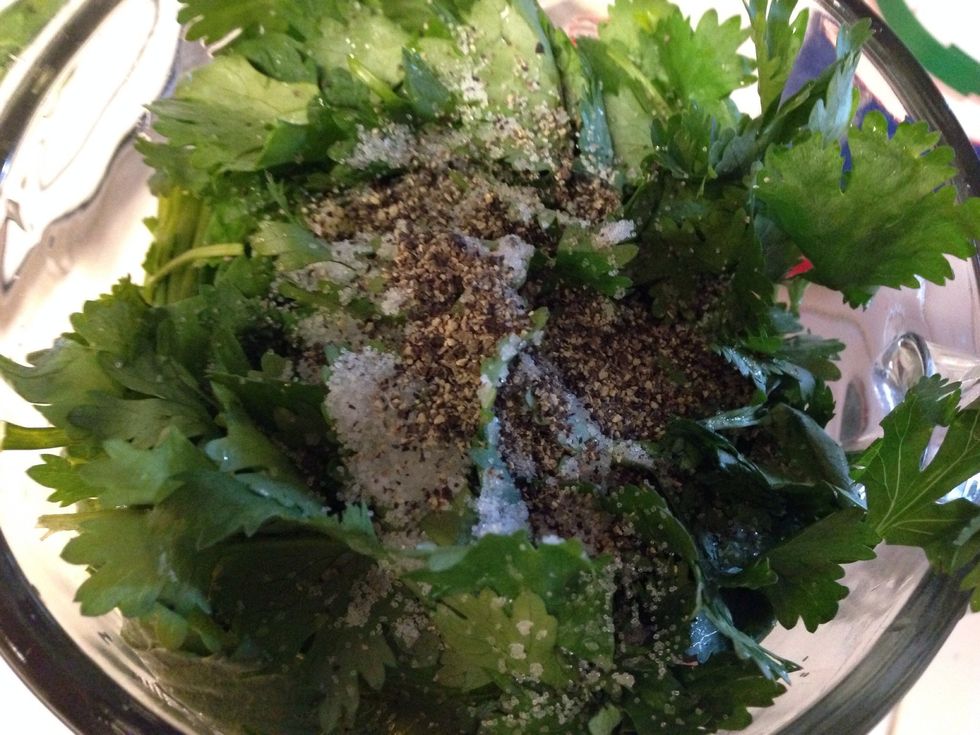 Add crushed black pepper to your taste.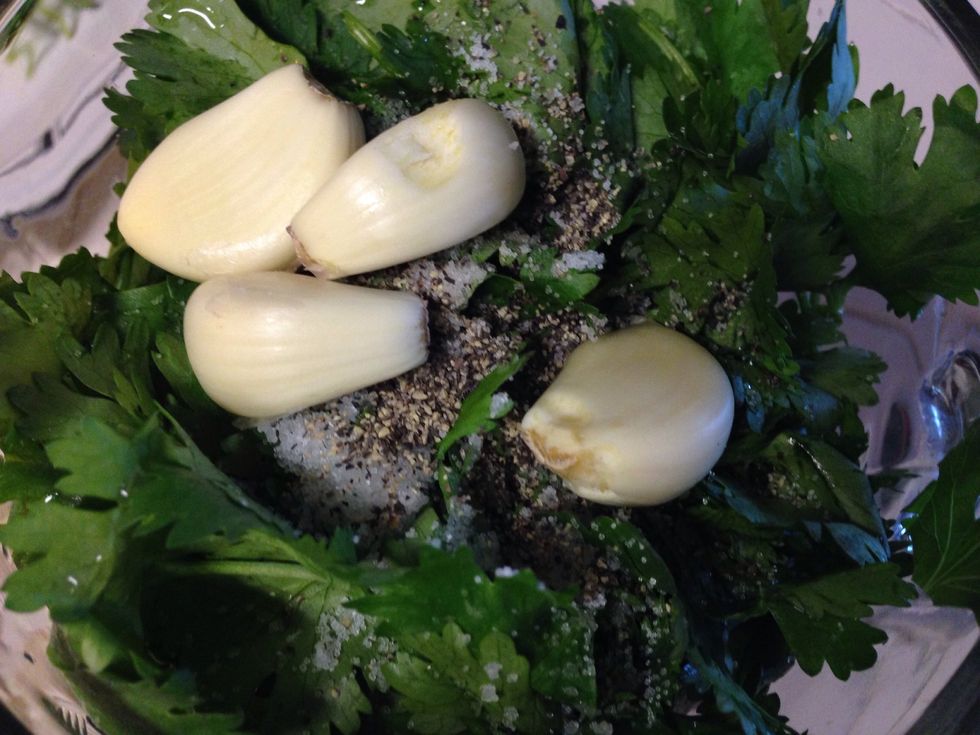 Add the 4 fresh cloves of garlic.
Don't forget the cup of water. You add it once all the other ingredients are in the blender.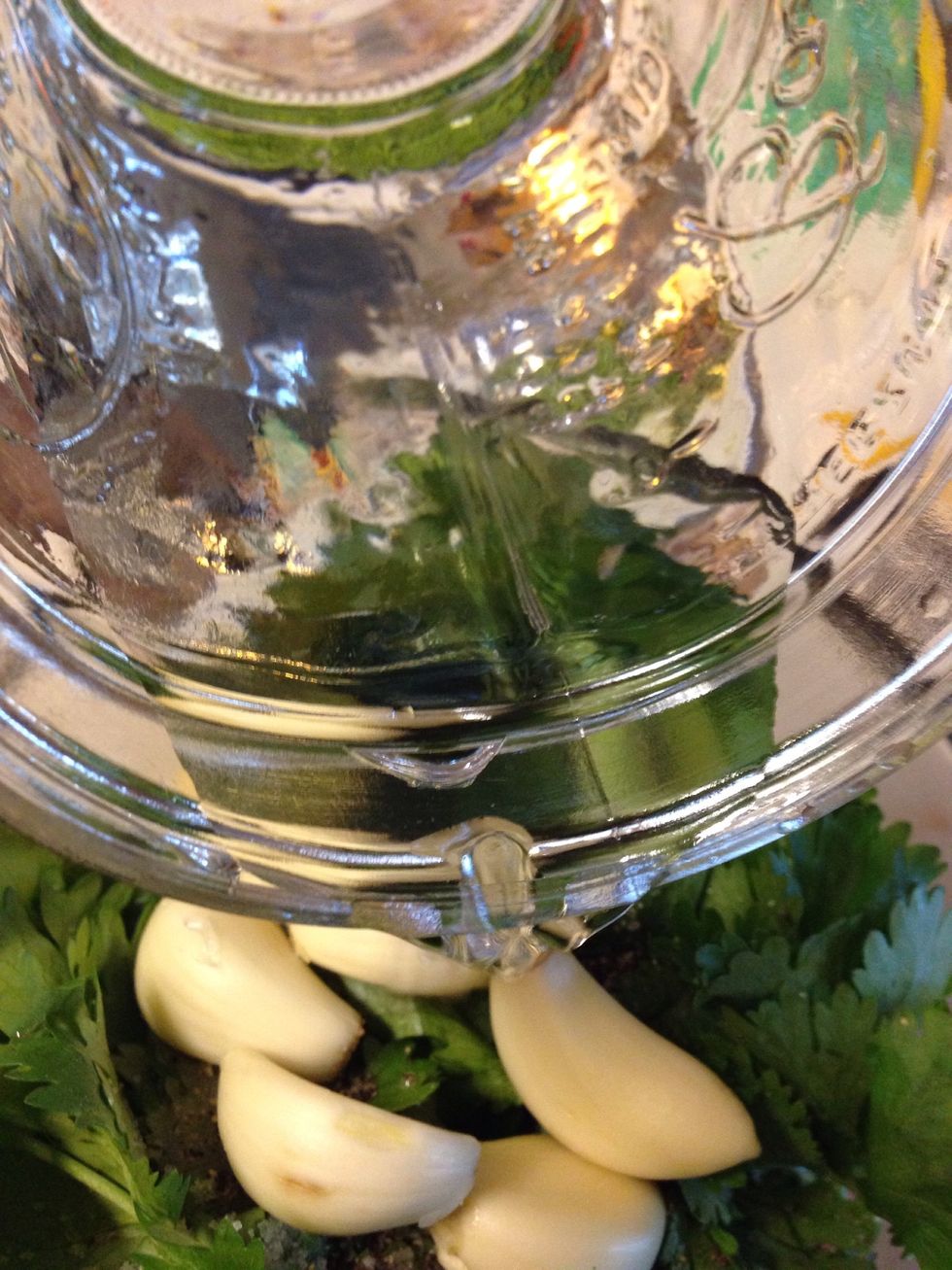 Adding the water...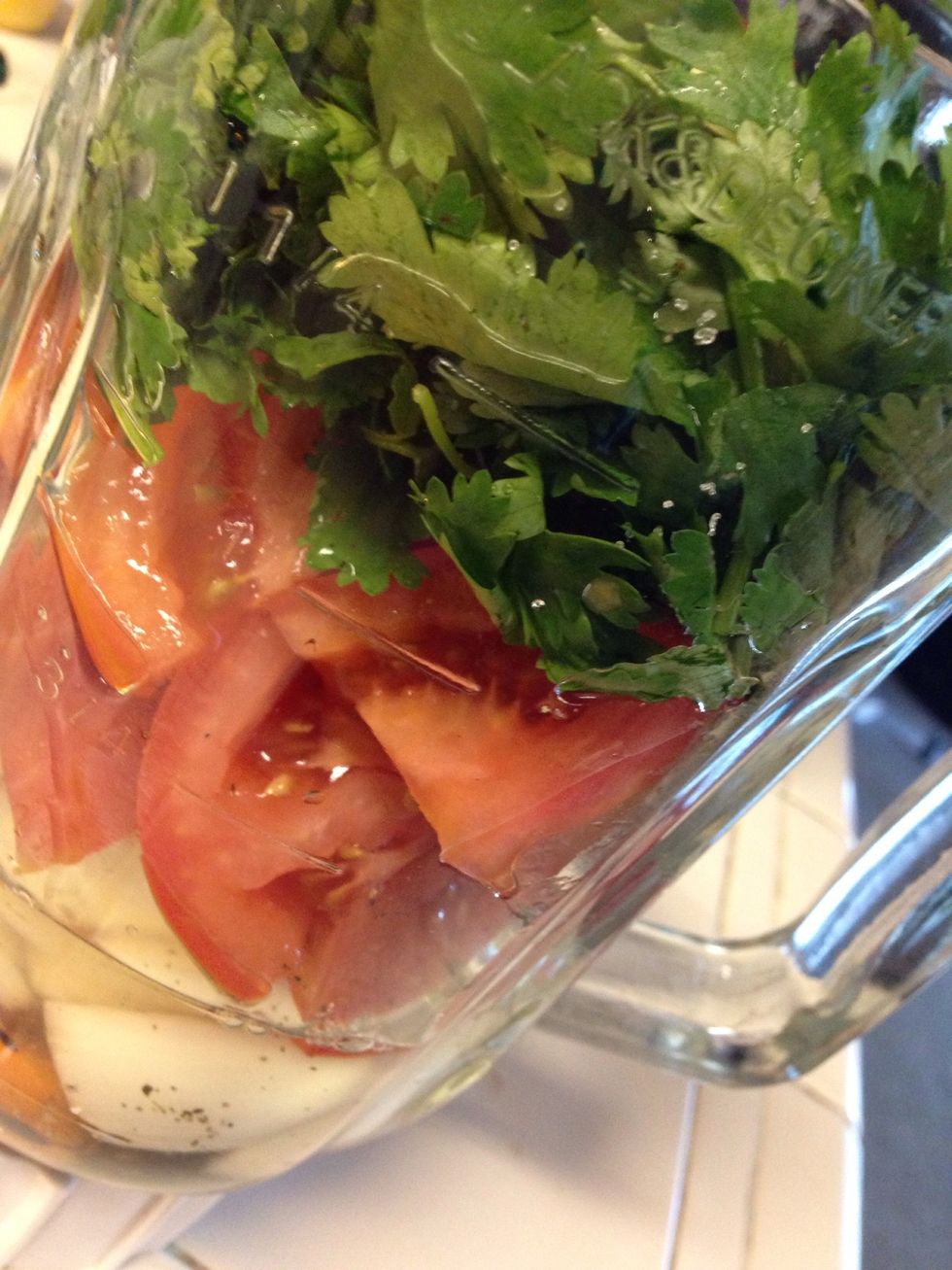 This is how your ingredients will look like once they are all in the blender.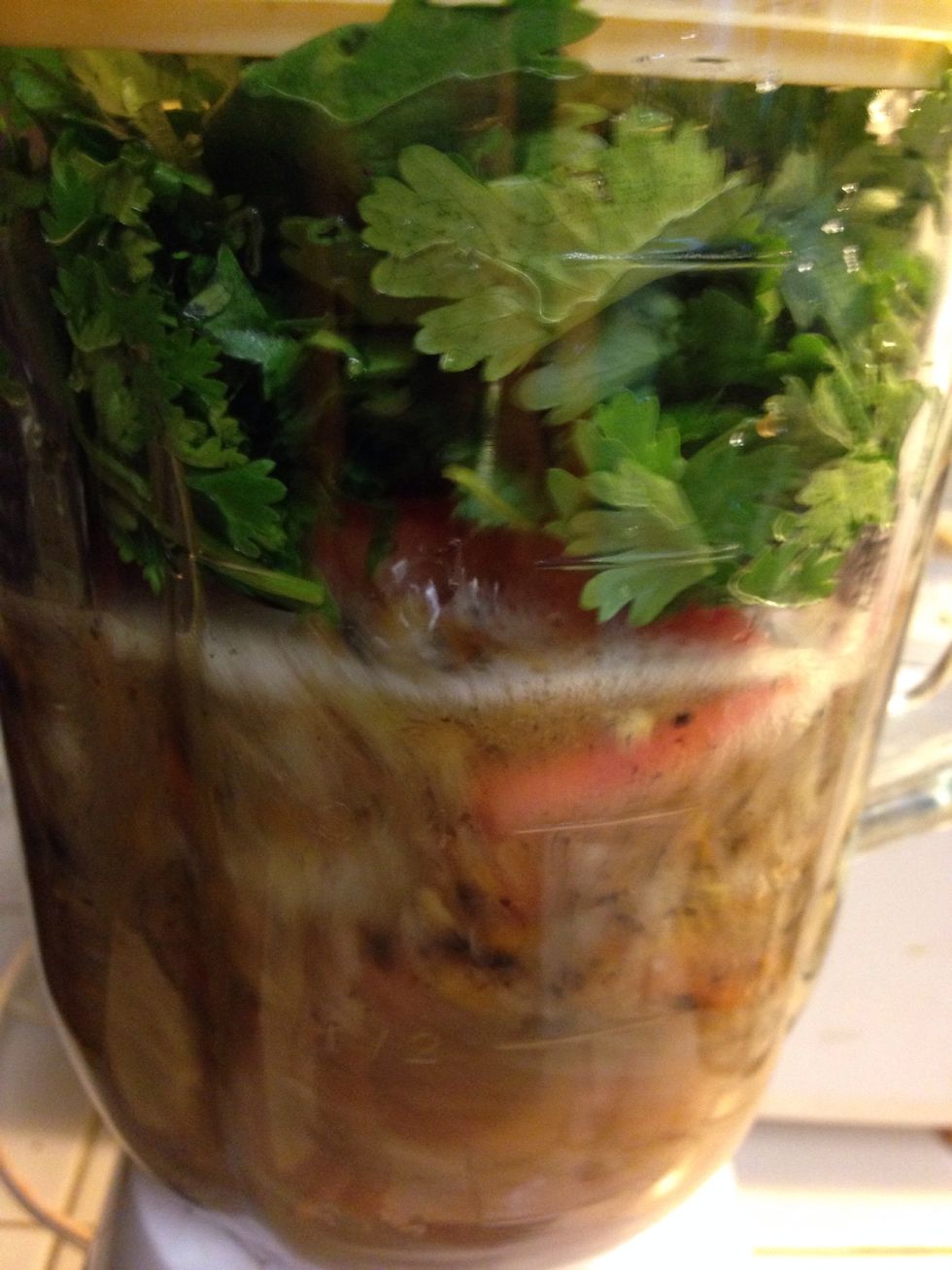 Blending... NOTE: This salsa is not a chunky salsa- I recommend that you pulse several times until you get a smooth consistency (but don't over blend).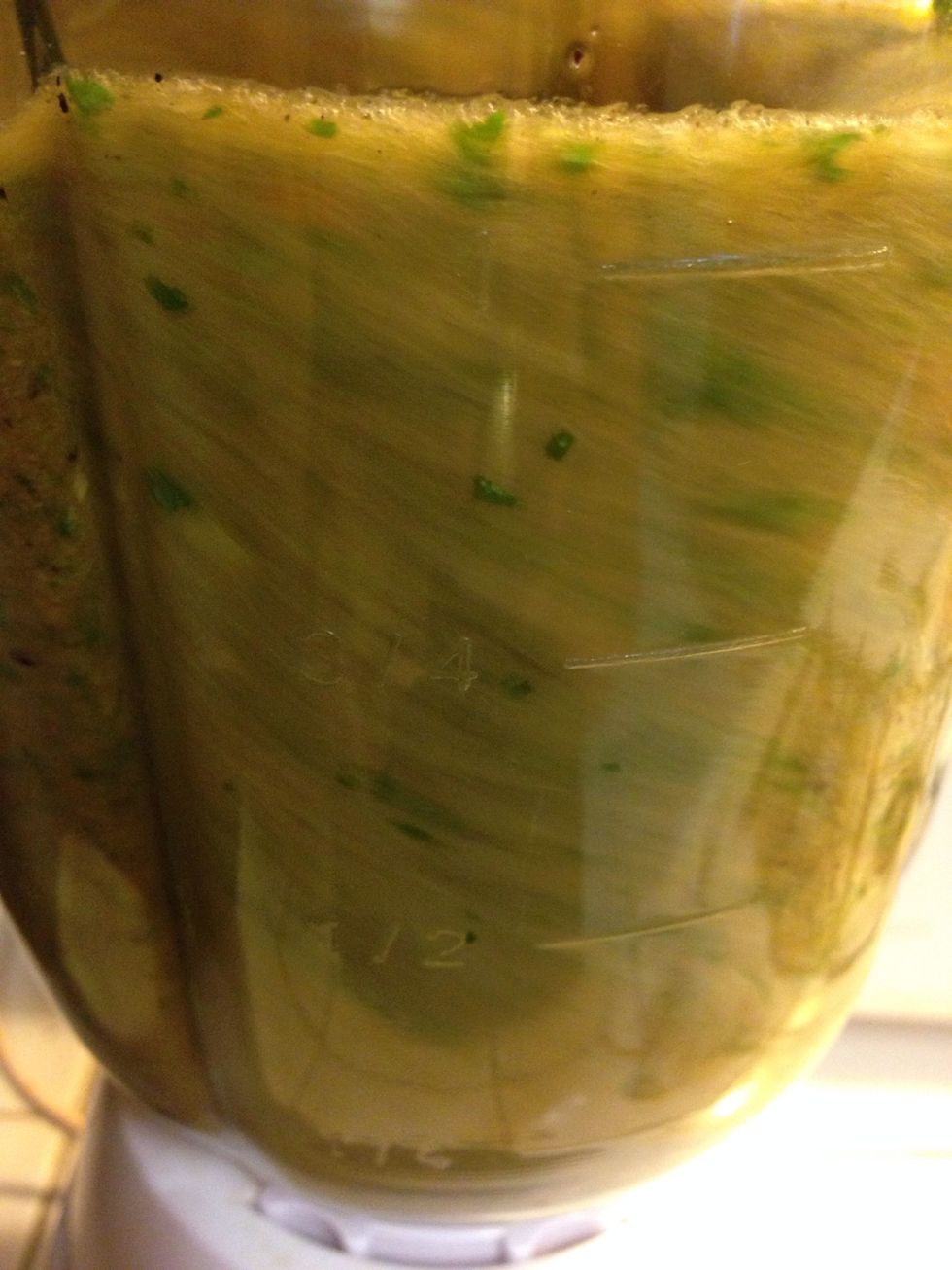 Blending continued...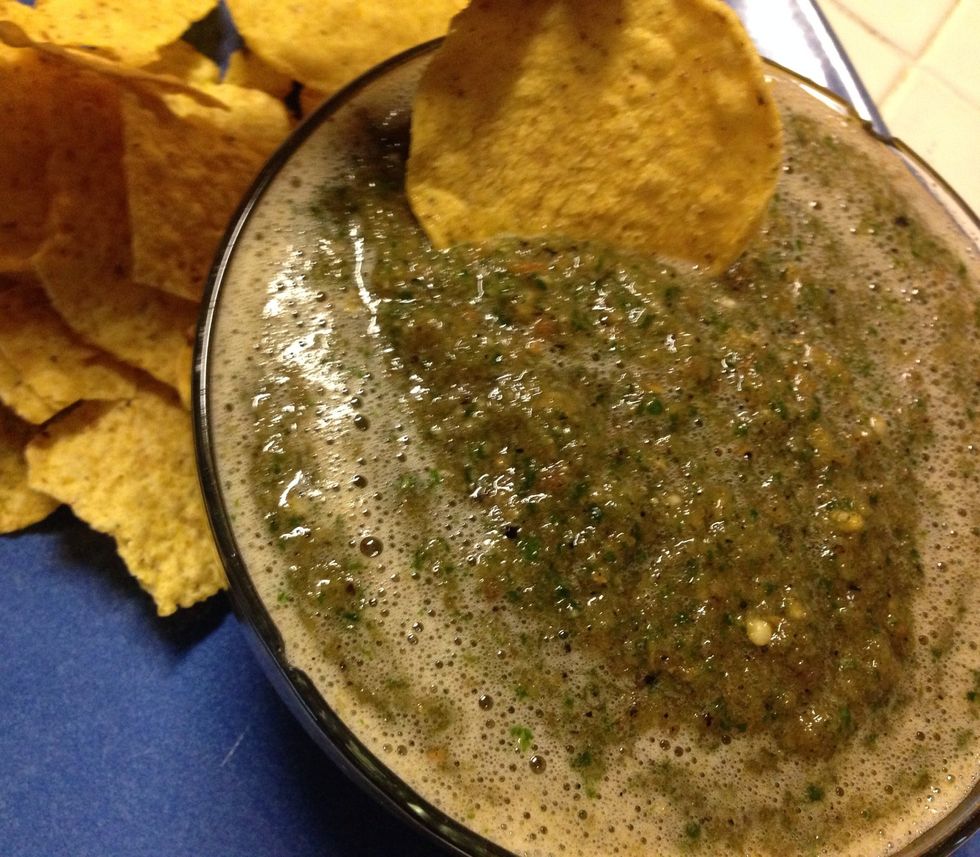 Serve with your favorite chips and ENJOY! Oh, yeah, and don't forget your favorite COLD drink- it will help your mouth resist the salsa's heat! :)
8-12 Fire Roasted Habaneros
2 large whole tomatoes
1 large white onion- quartered
1 bunch fresh cilantro
4 large cloves garlic
Salt to taste
Black crushed pepper to taste
1 cup cold wAter
Blender