How to make roasted chicken thighs and potatoes
Make Roasted Chicken Thighs and Potatoes
8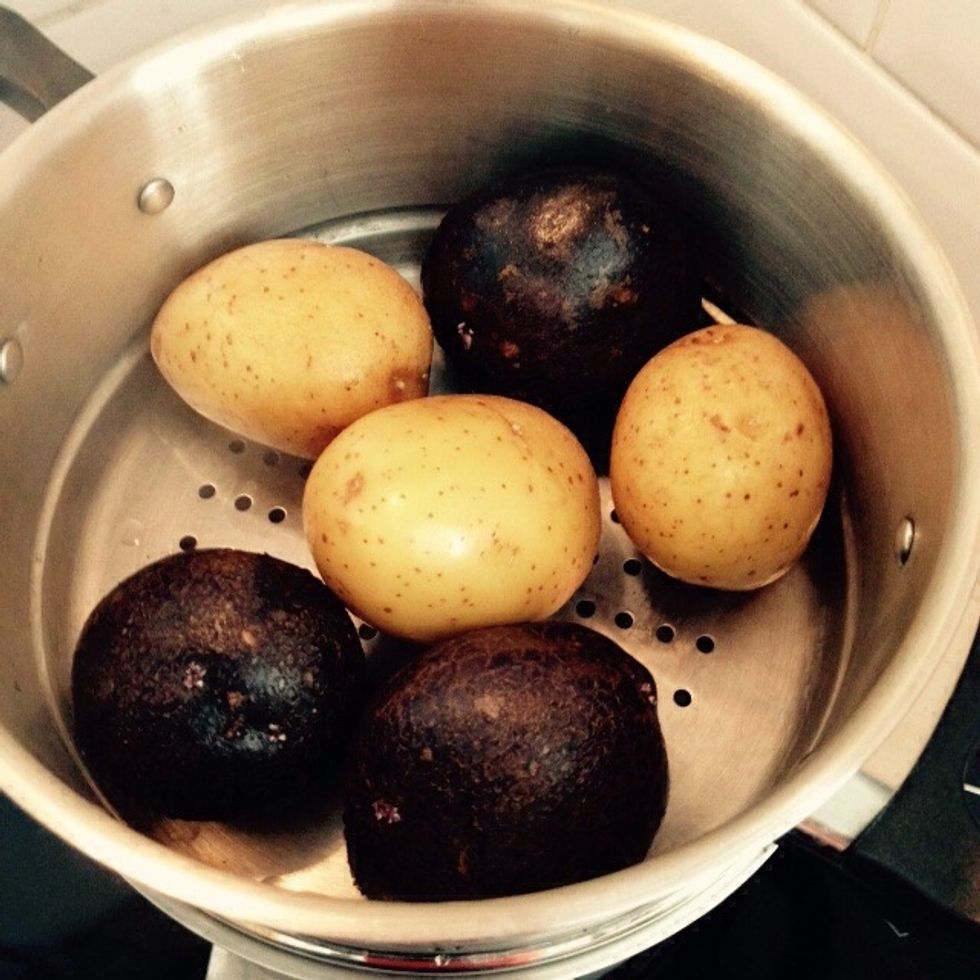 Rinse the potatoes and place them in a tier steamer, cook for about 20min, potatoes should result still undercooked.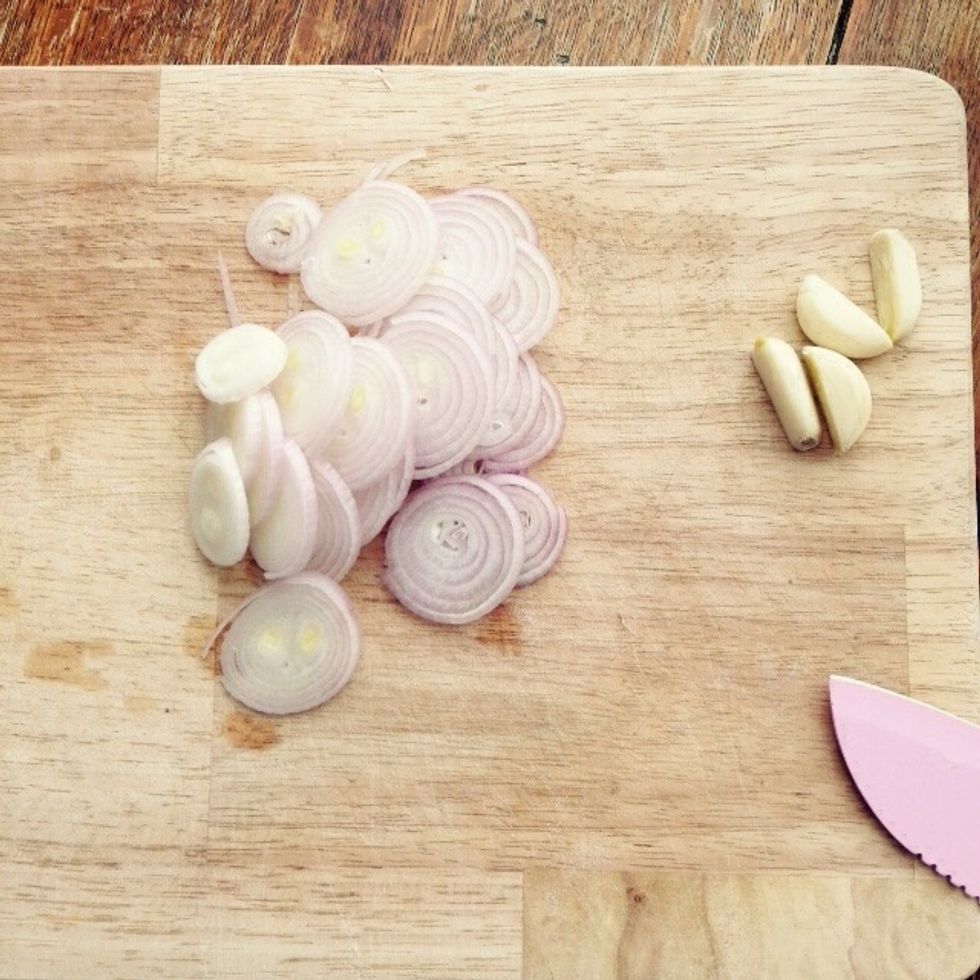 In the meantime prepare the chicken. Start by slicing the shallot and halving the garlic cloves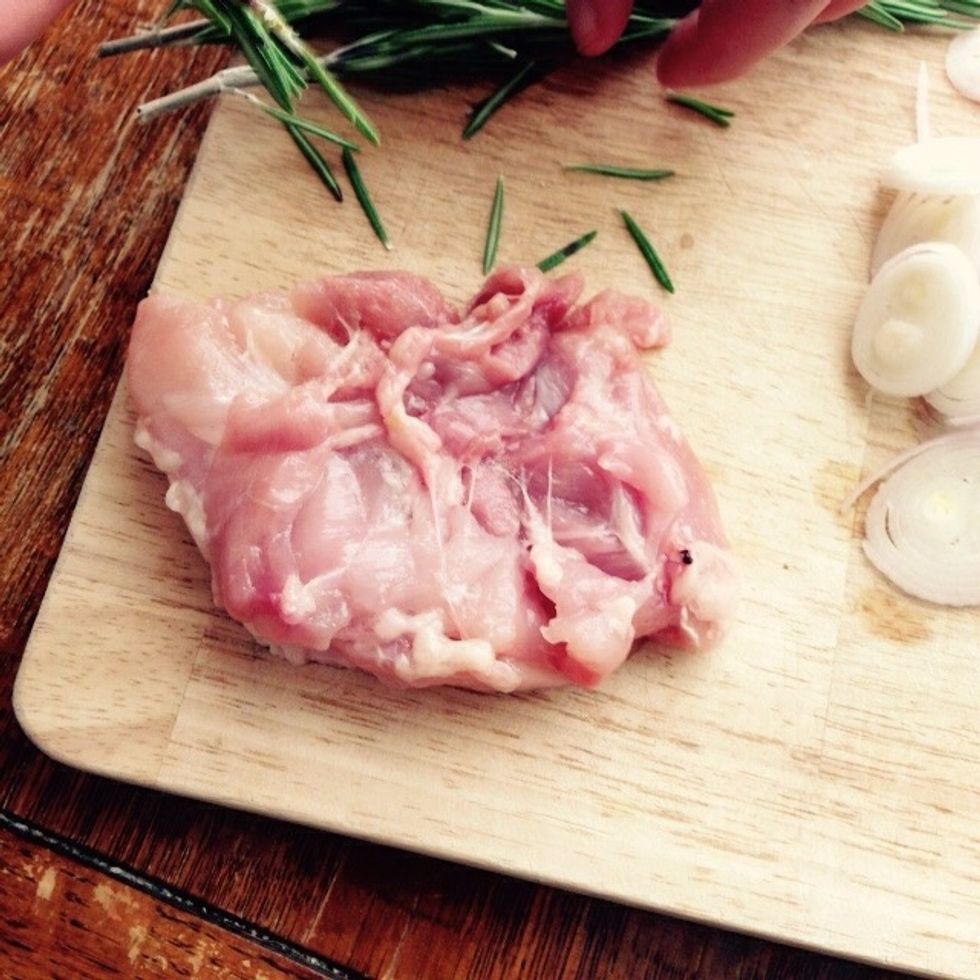 Open up the boneless chicken thighs. Alternatively you can use whatever piece of chicken you like, as long ad you can stuff it and wrap it on itself.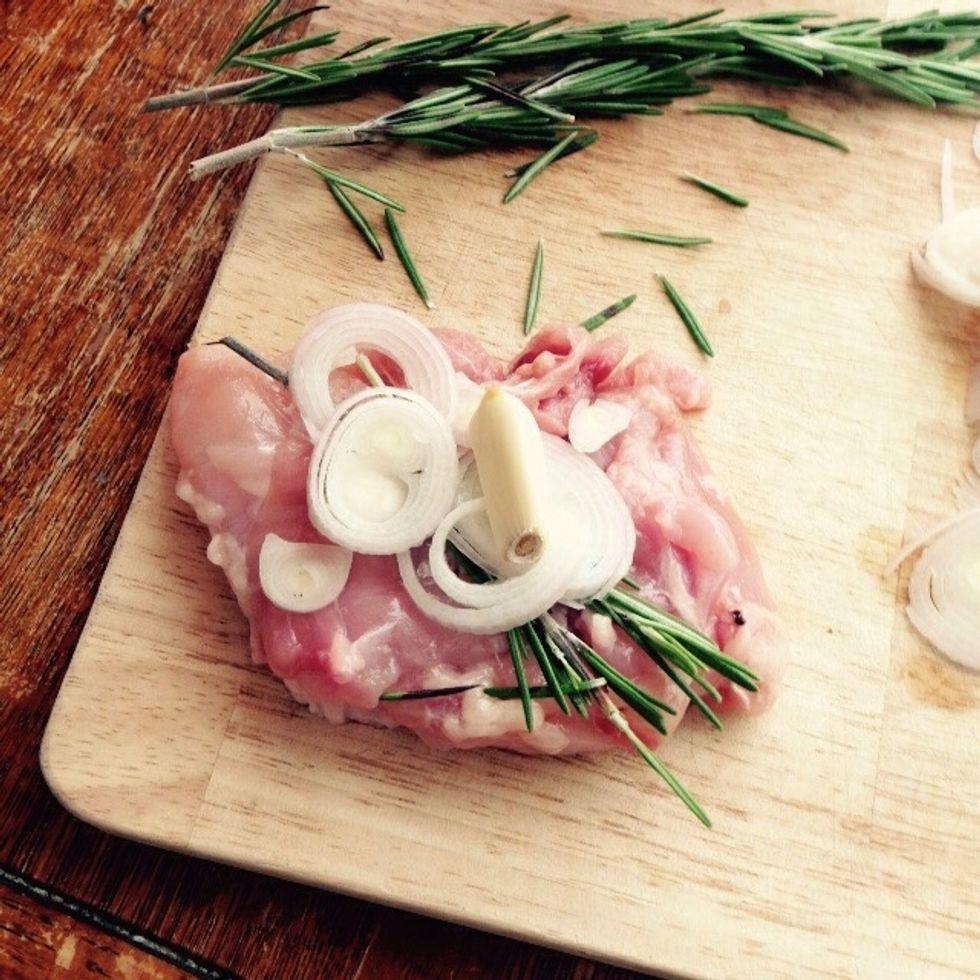 Place some fresh rosemary in the middle, few slices of shallot and one half of garlic clove.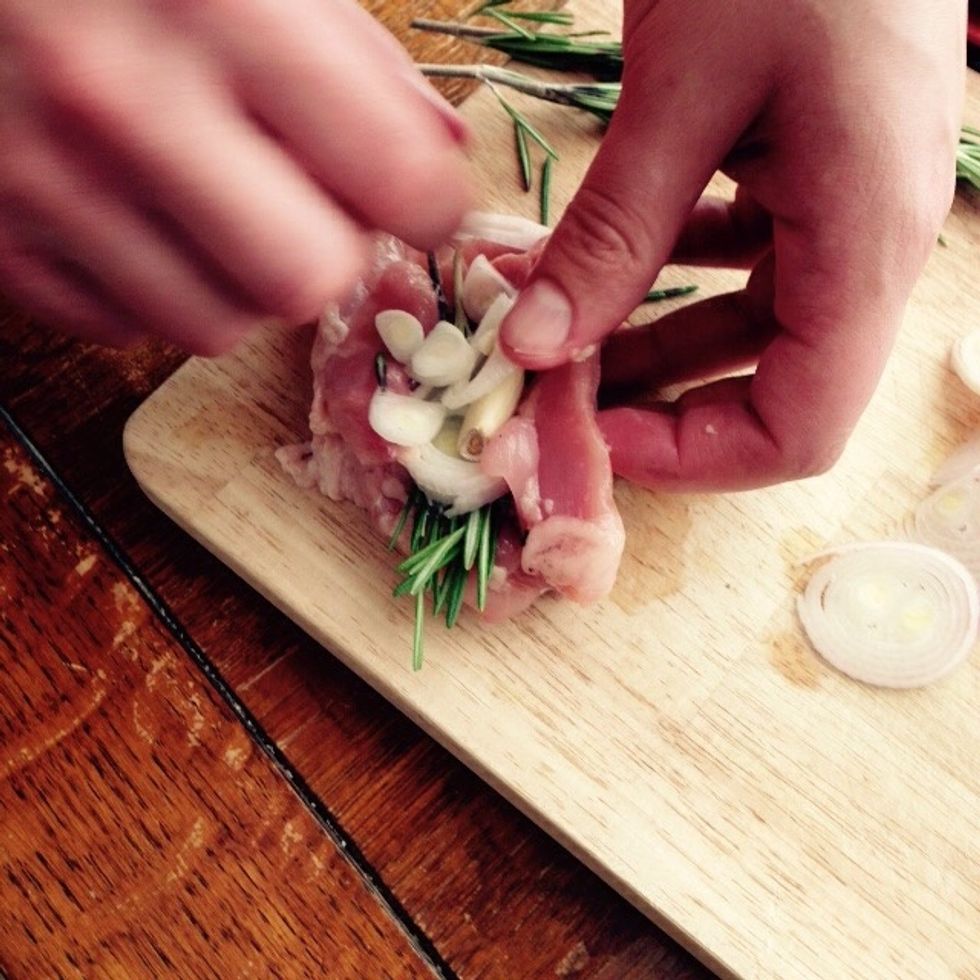 Carefully wrap the chicken making sure the stuffing doesn't come out.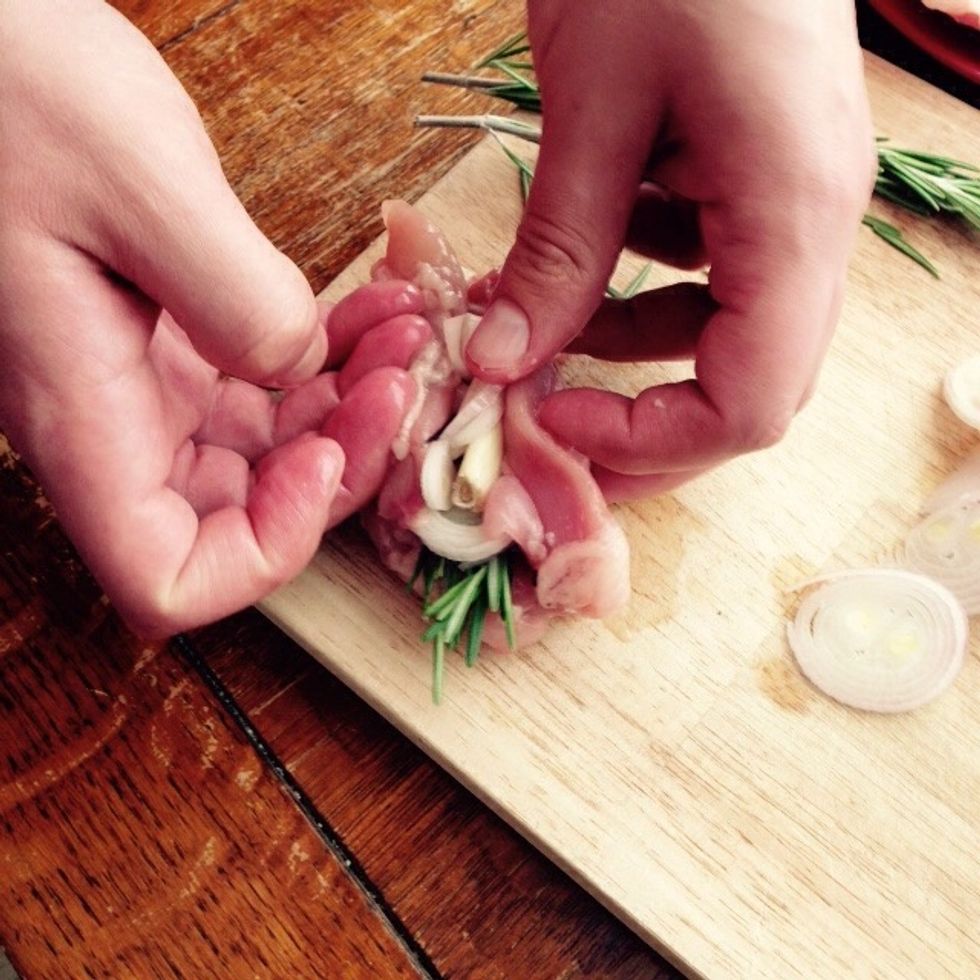 Use cooking twine to hold the chicken thigh together.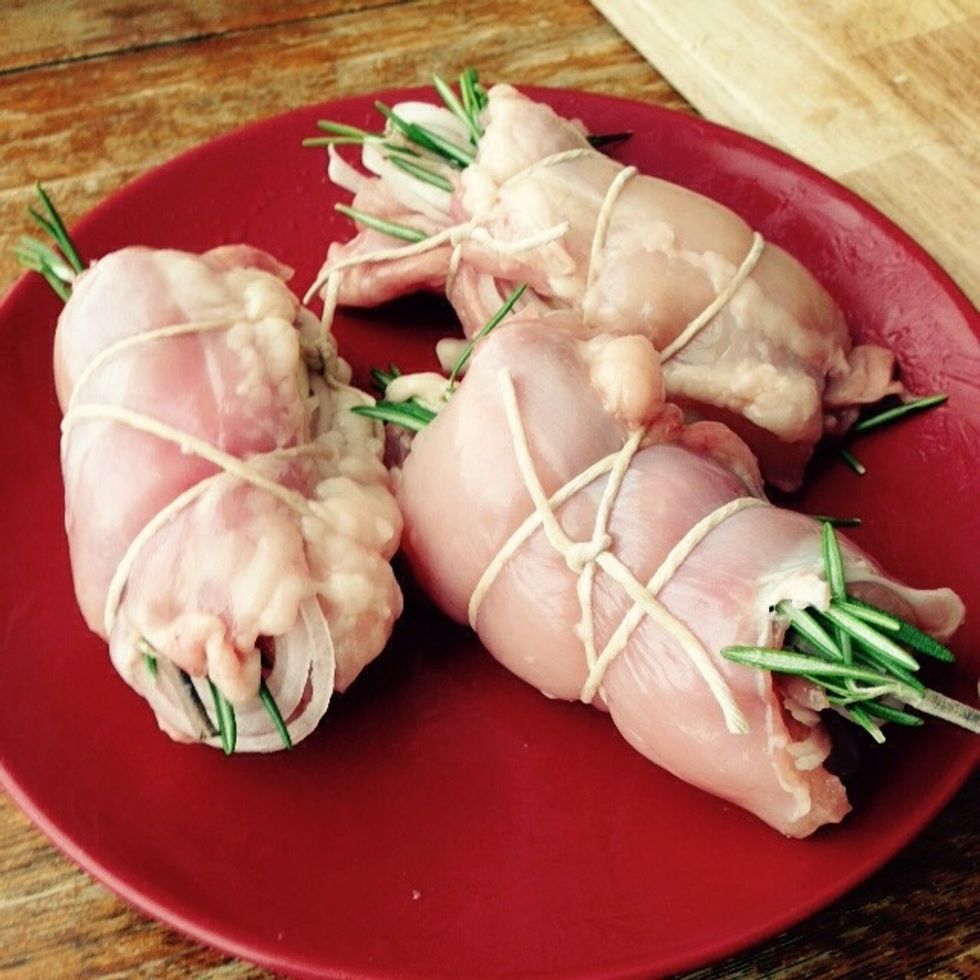 Repeat for all of the chicken pieces.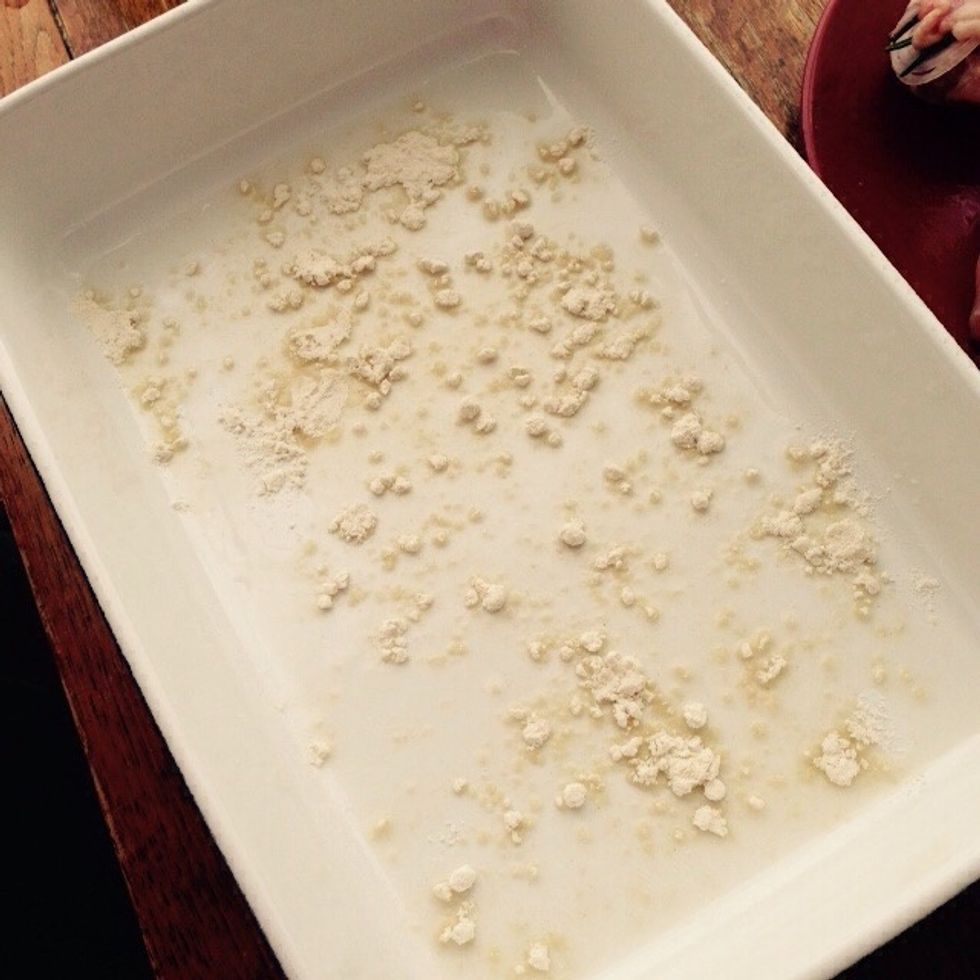 Lightly coat a baking tray with sunflower seeds oil and sprinkle a little bit of flour on top.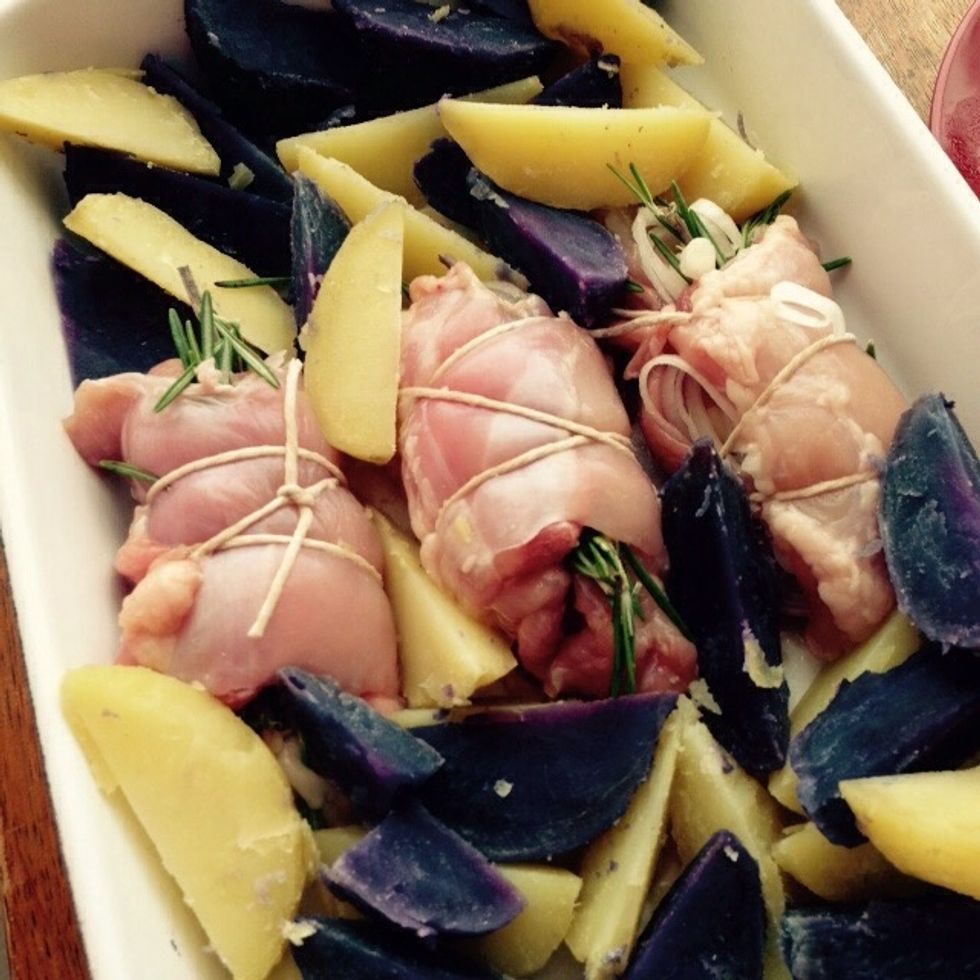 Now place the fillets in the middle, and the potatoes wedged all around it.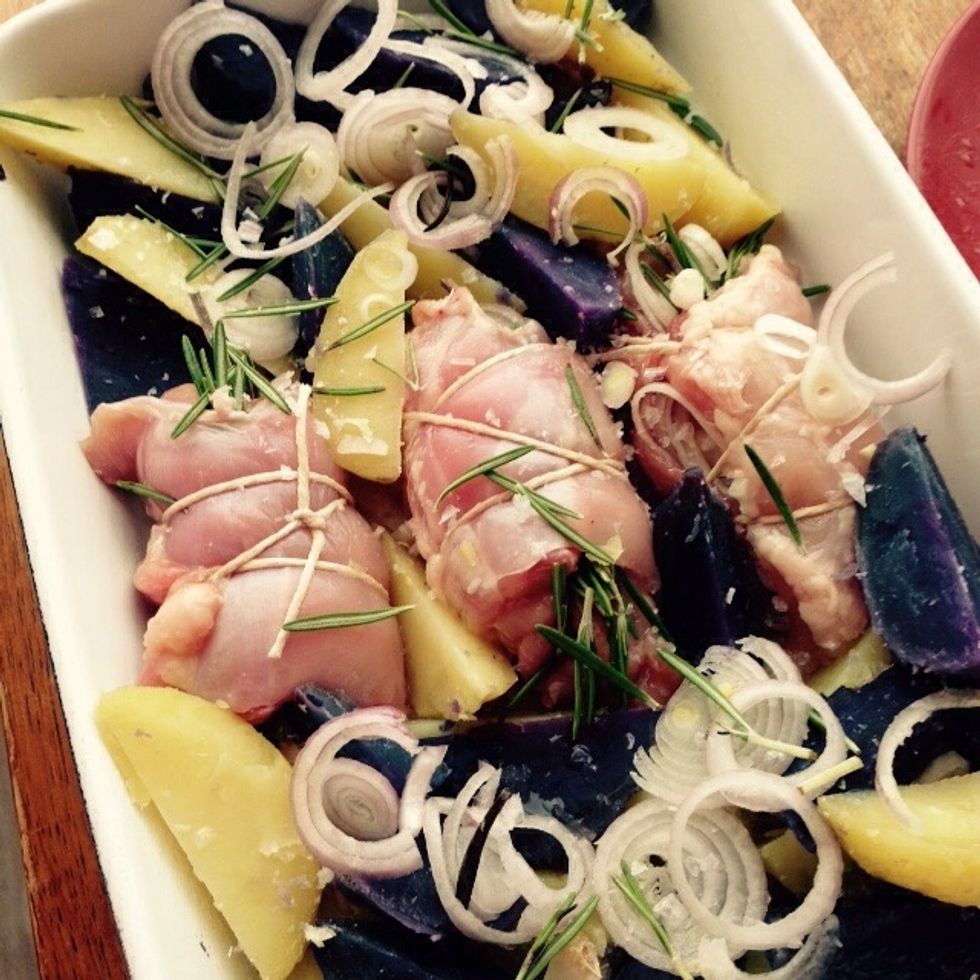 Add the remaining shallot and garlic and few rosemary leaves. Drizzle some sunflower seeds oil on top and season with salt and pepper if you want.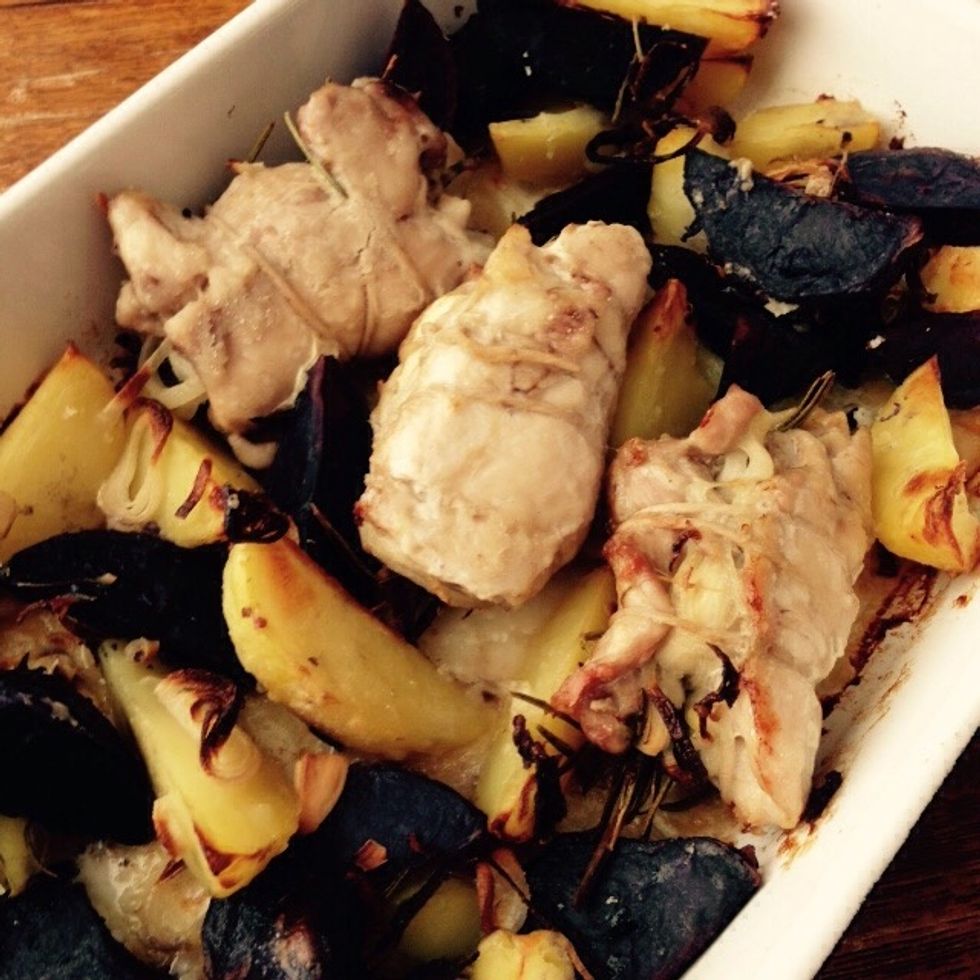 Bake for about 30-40min at 180C, or until both chicken and potatoes are golden roasted. Flip the chicken half way through.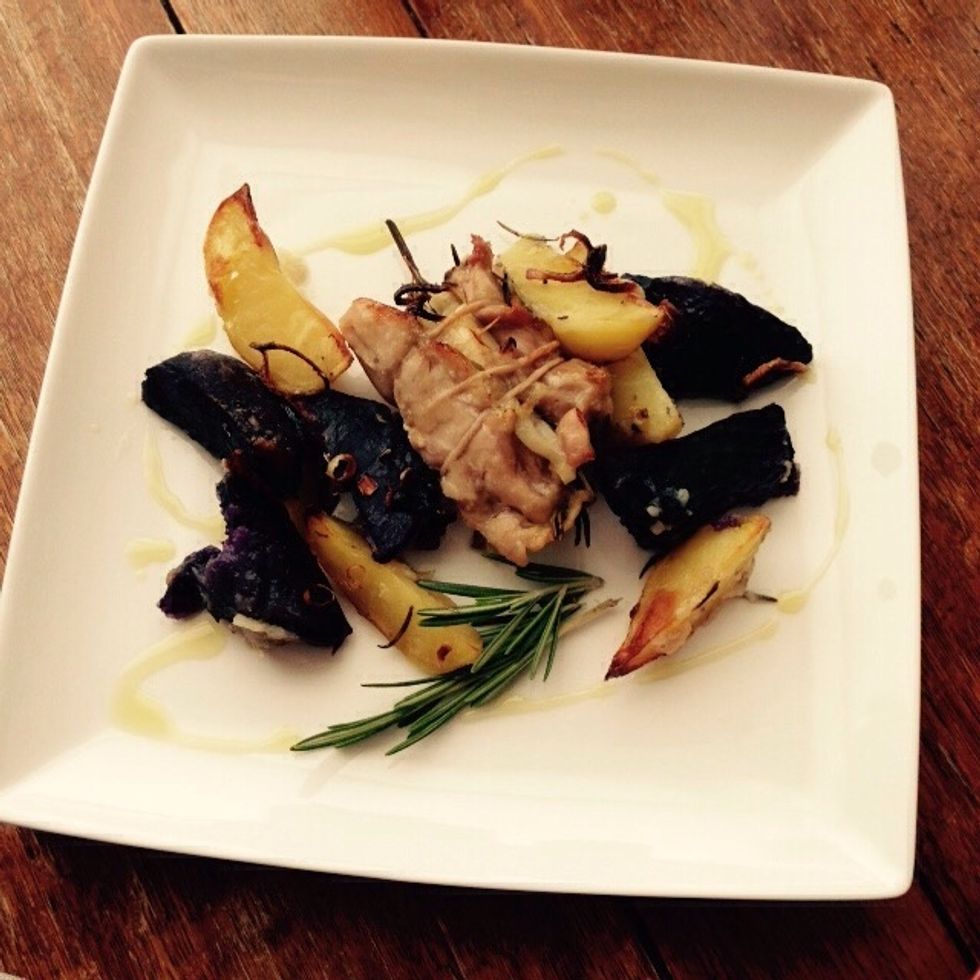 Plate and garnish with some EVOO and fresh rosemary. Remember not to eat the twine.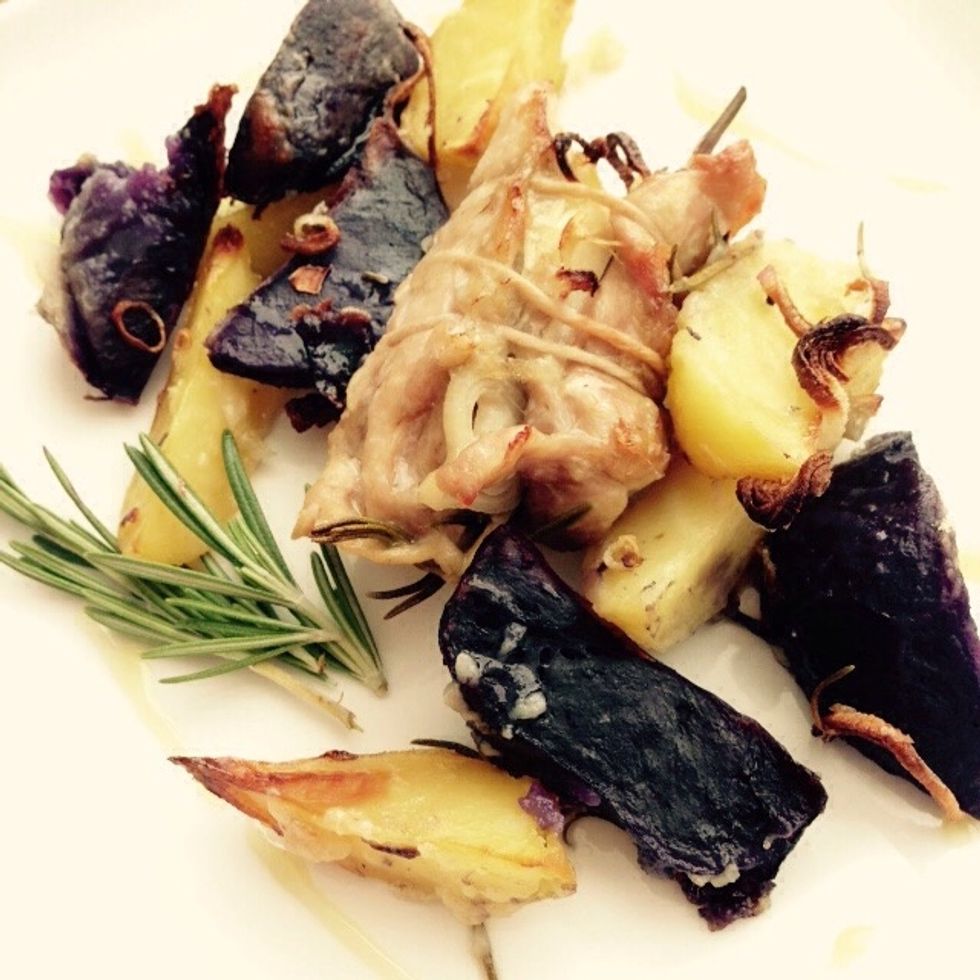 Enjoy!
3.0 Boneless chicken thighs
3.0 Yellow potatoes
3.0 Purple potatoes
1.0 Shallot
2.0 Garlic cloves
Flour
Sunflower seeds oil
Rosemary
Cooking twine
Salt
Gioele Nunziatini
Italian born and raised, I moved abroad to pursue a career in engineering. Cooking is what brings me back to my origins, to the flavors of my parents' farm.