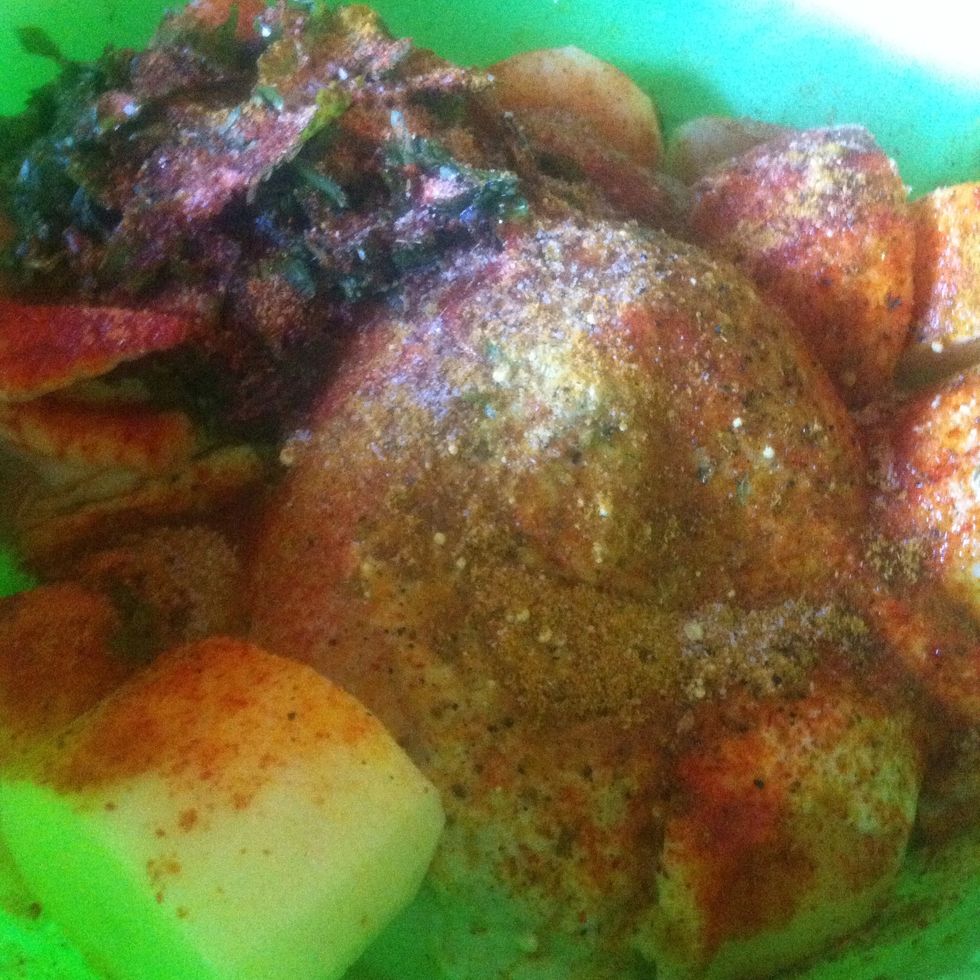 I combined all ingredients ... And marinate the chicken and potatoes .. Chicken was cut into half ..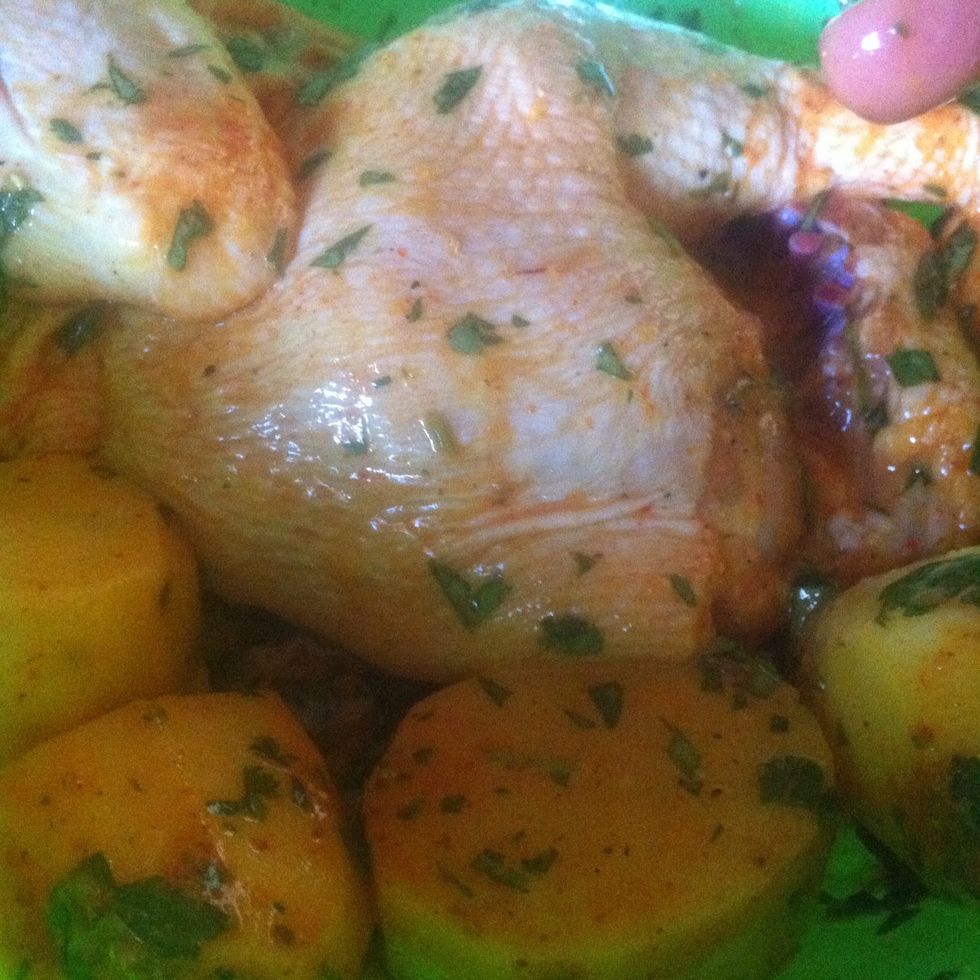 Let it marinate for at least two hours before cooking.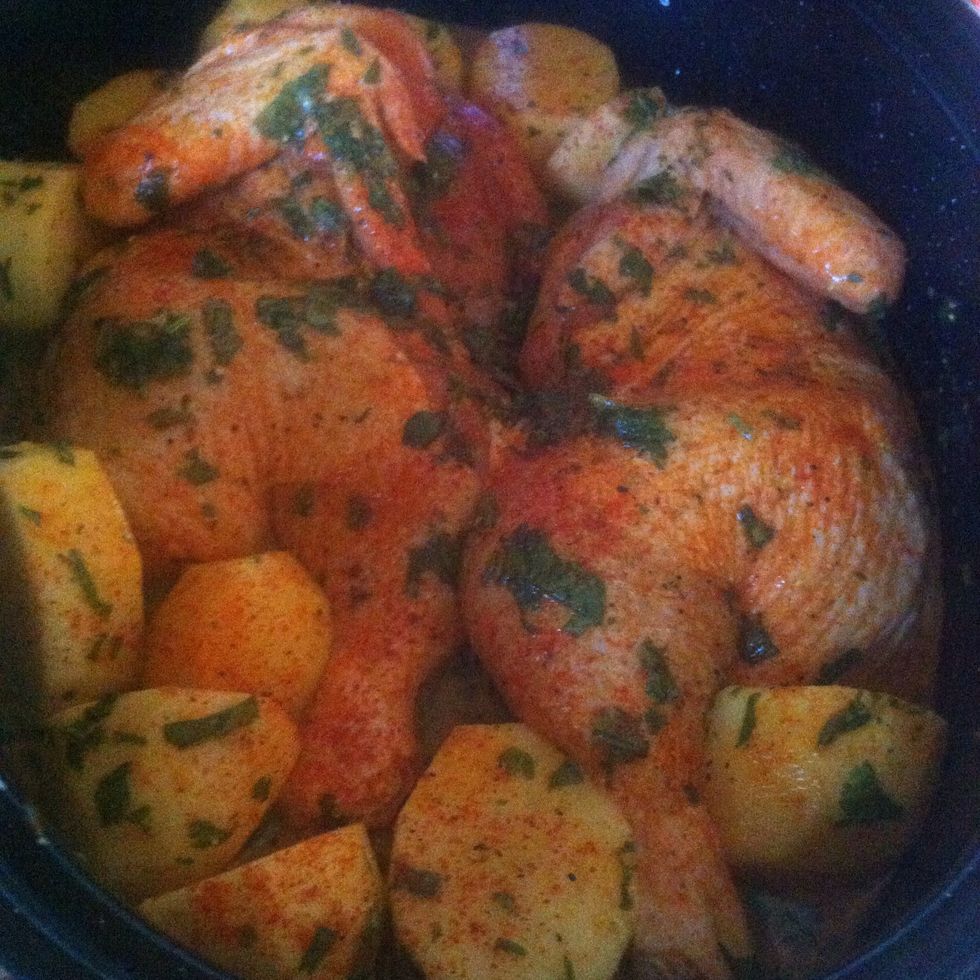 Before cooking it I sprinkle it with some paprika and blk pepper, and to the oven on 500 degrees for 35 min.
That's how it looks like after being cooked.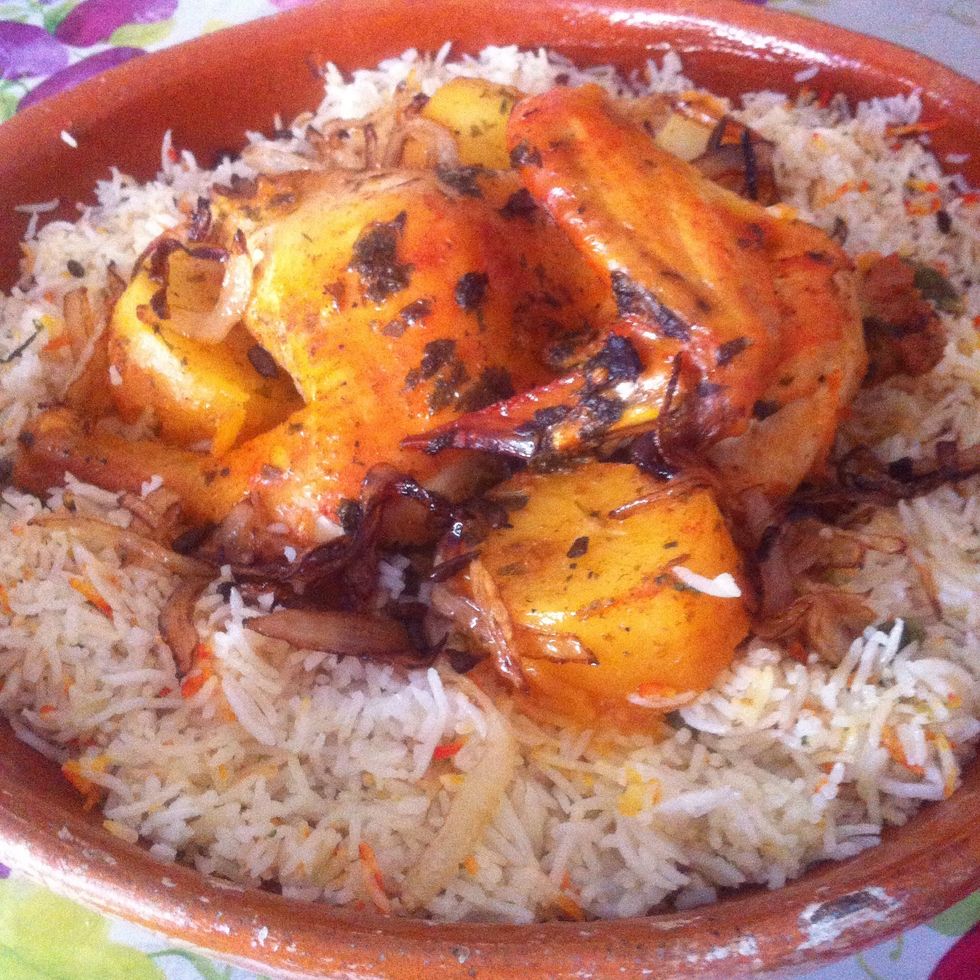 Served with basmati rice ..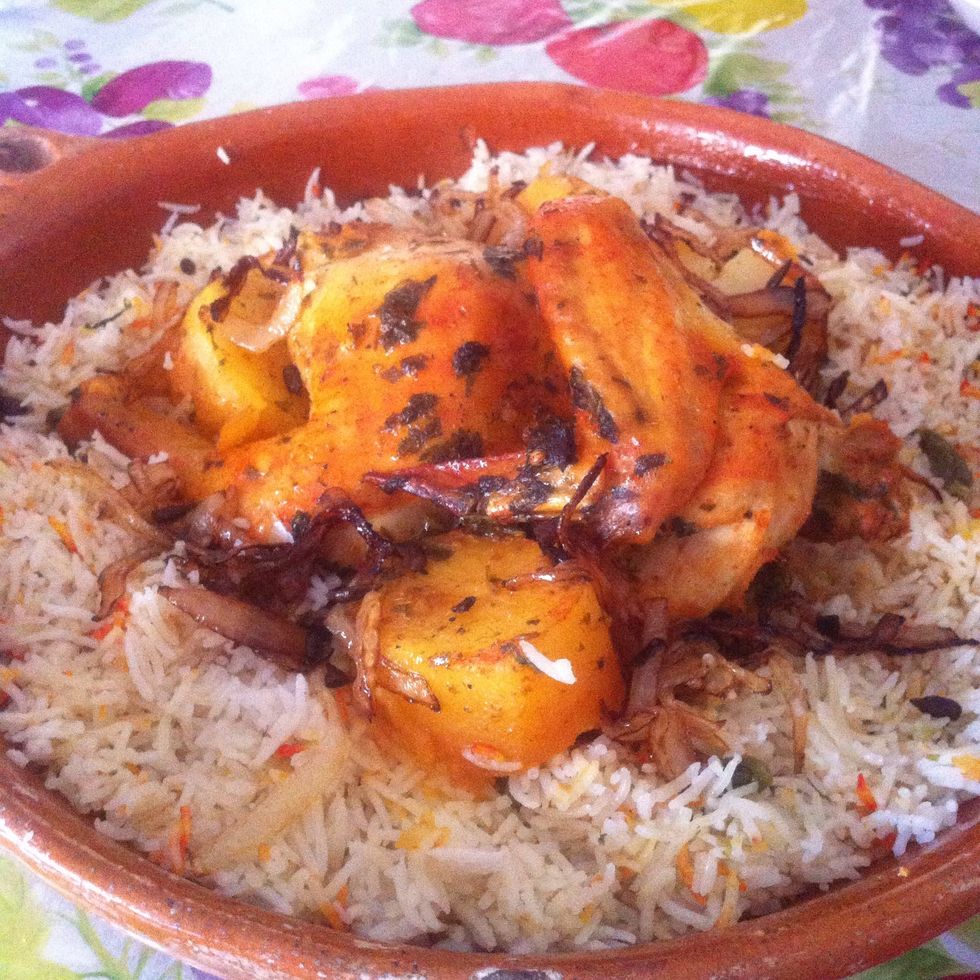 1.0 Whole chicken
1/3c Plain yogurt
1/4c Cilantro
1.0Tbsp Curry powder
1.0Tbsp Paprika
1.0tsp Garlic salt
1.0tsp Black pepper
3.0 Garlic cloves, minced
4.0 Mid peeled potatoes
Nimah Al
There are a lot of things l like to do. I cook to make something delicious. I recycle to make something creative. Therefore, a hobby makes me happy.