How to make roasted cherry tomatoes with italiano pronto
Make Roasted Cherry Tomatoes With Italiano Pronto
211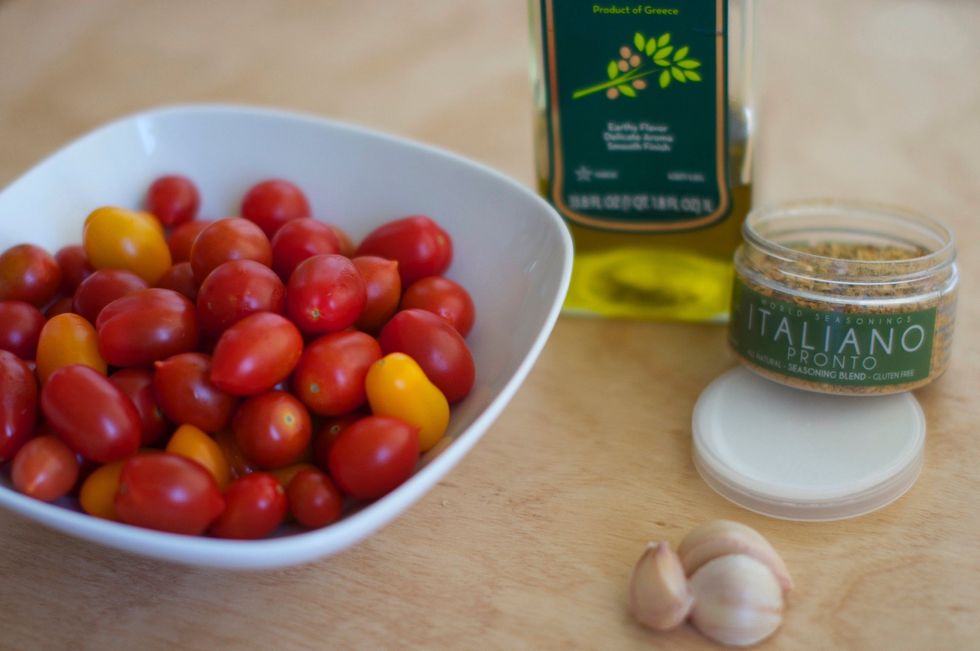 Everything you need. Try to buy organic tomatoes if possible. Not only are they better for you, but they taste better too!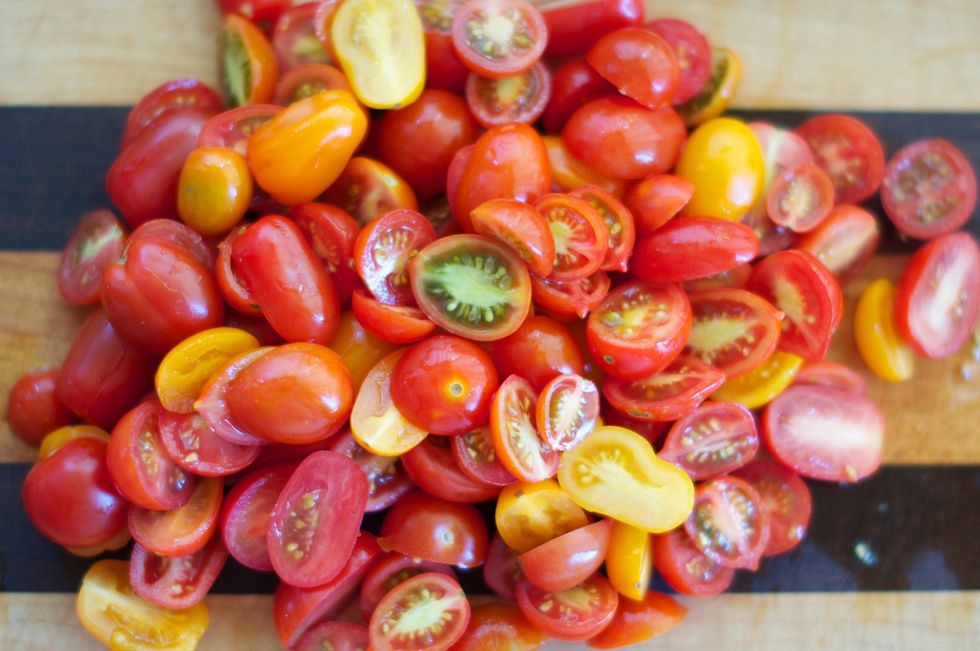 After you wash the tomatoes, cut them in half and put in a mixing bowl. Peel and chop the garlic, add it to the bowl along with the olive oil and Italiano Pronto seasoning, then mix well.
Make sure to preheat your oven to 350 degrees. Spread the tomatoes on a baking sheet in only 1 layer. Bake for 30 minutes.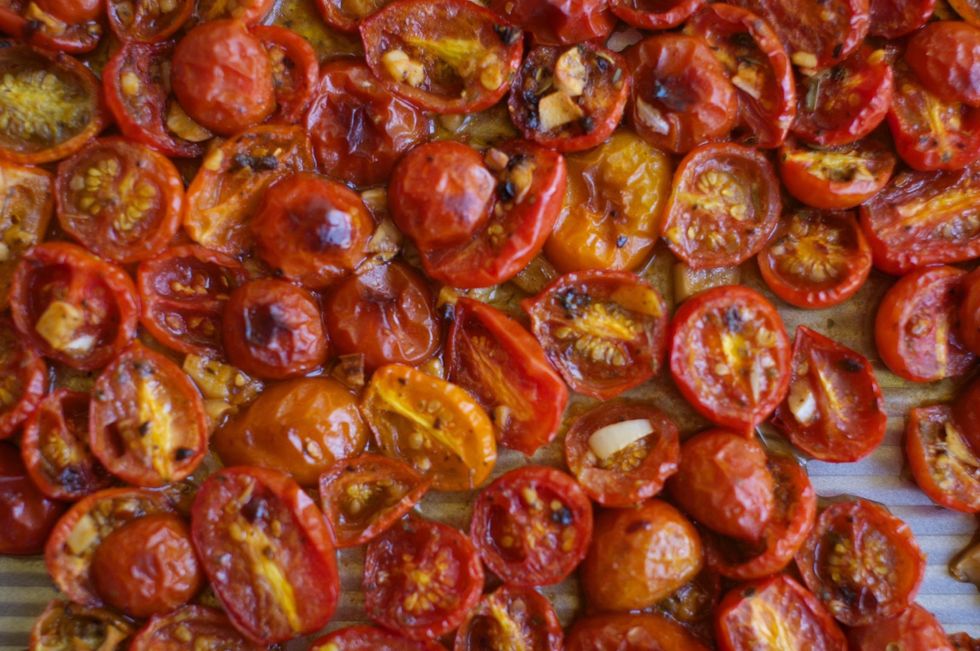 Roasted amazingness. This is such an easy recipe and you can eat these little treats on bruschetta, on salads, toss in pasta, eat with eggs. The list goes on and on. Enjoy...
You can get the seasoning blend here: www.worldseasonings.com/italiano-pronto/. If you use the code 'world' you can save 35% on your order. Our seasonings are gluten free and all-natural.
2.0tsp Italiano Pronto seasoning blend
24.0oz Cherry/Grape tomatoes, halved
3.0 Medium-sized garlic cloves, roughly chopped
3.0Tbsp Olive oil
World Seasonings
World Seasonings offers 9 amazing gluten free, kosher and all-natural seasoning blends that will make breakfast, lunch and dinner extraordinary.
San Diego, CA - everywhere