Wonderful for a crisp winter night, and pairs perfectly with your favorite crusty bread. This bisque is also Vegan & GF friendly.
13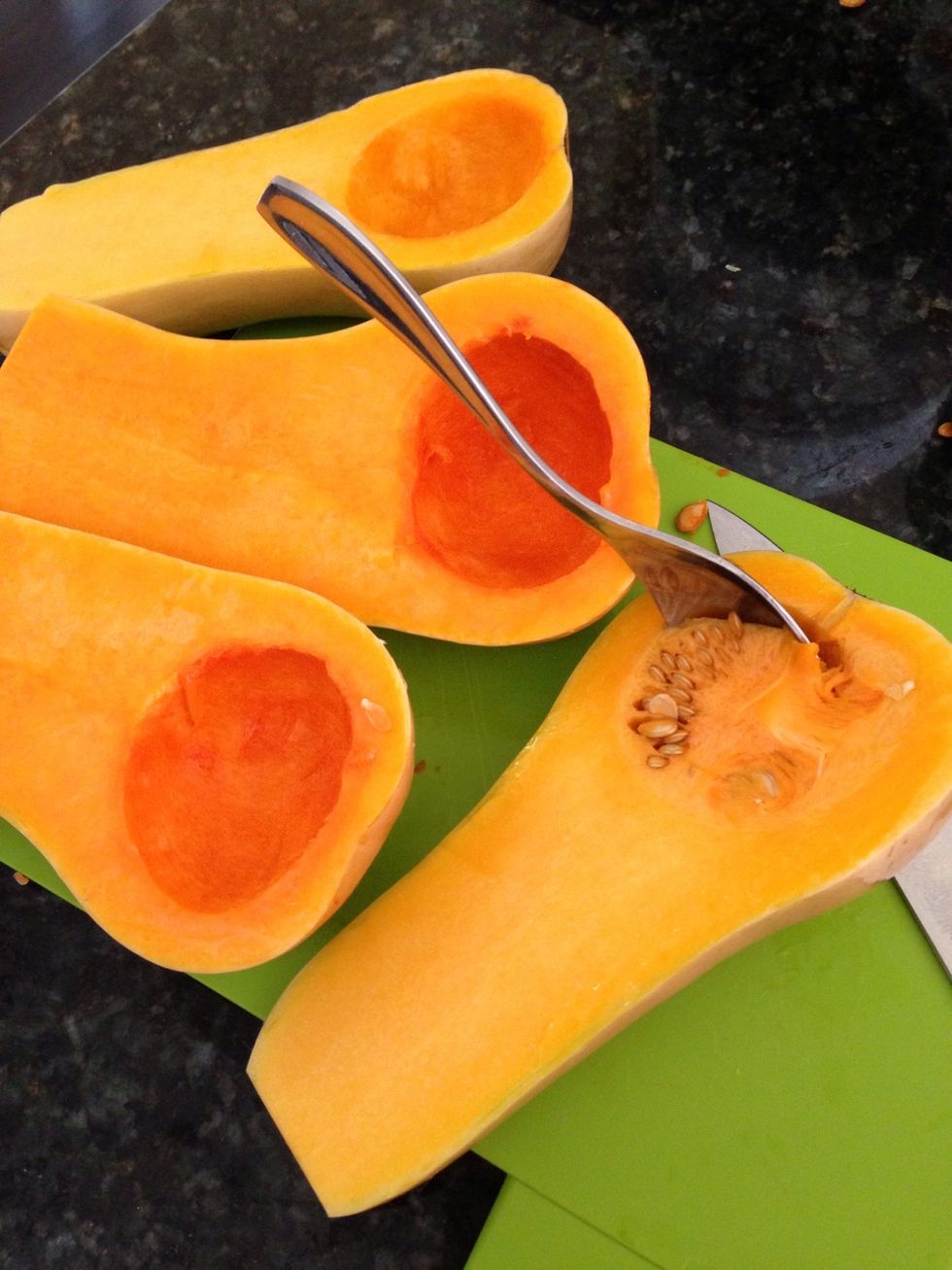 Step 1: Cut the butternut squash lengthwise and scoop out the seeds (shown above). Preheat the oven to 400 degrees.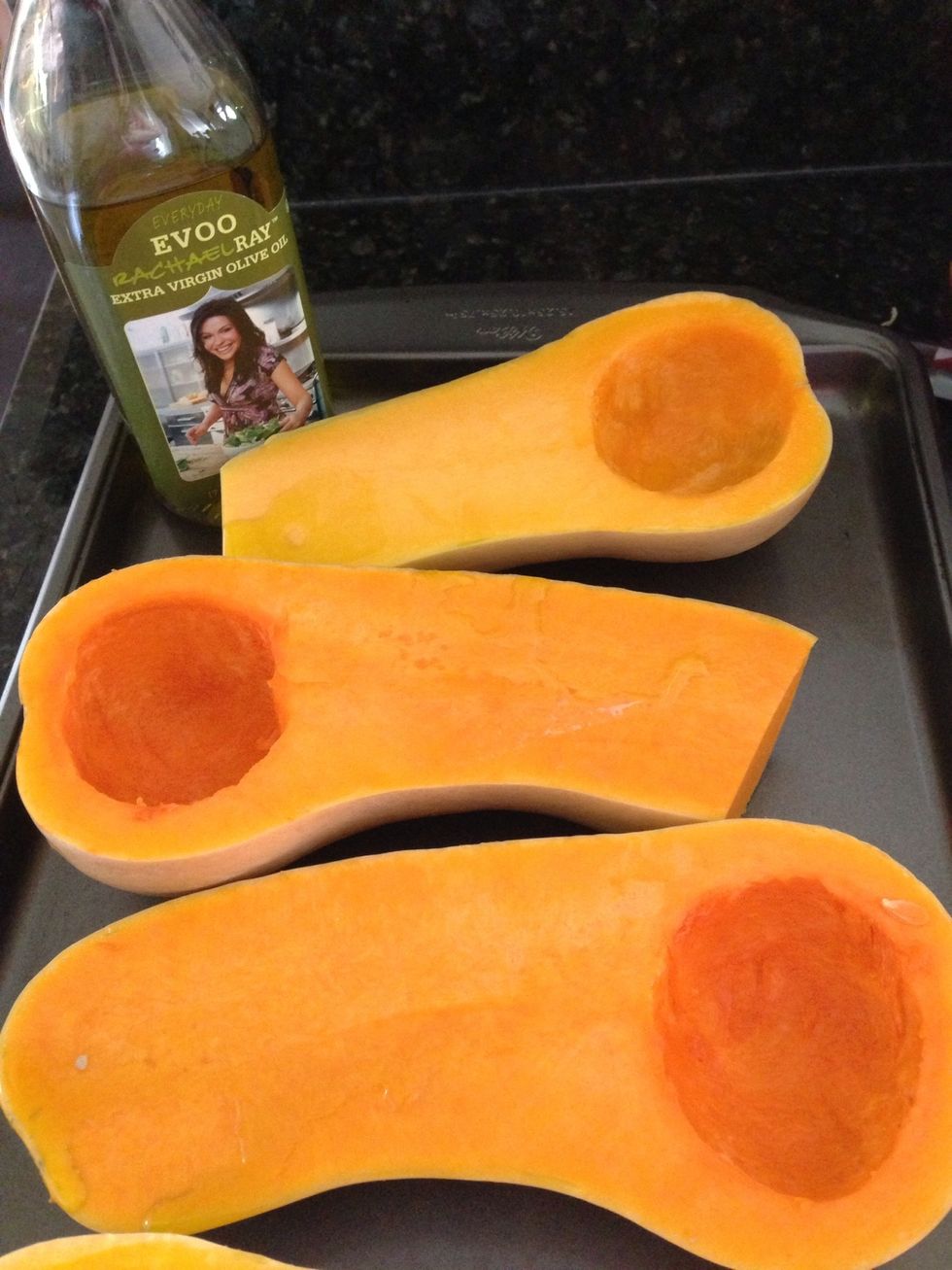 Step 2: Drizzle a little olive oil over the top of the squash for roasting. You can also use an olive oil pump bottle to spray the squash.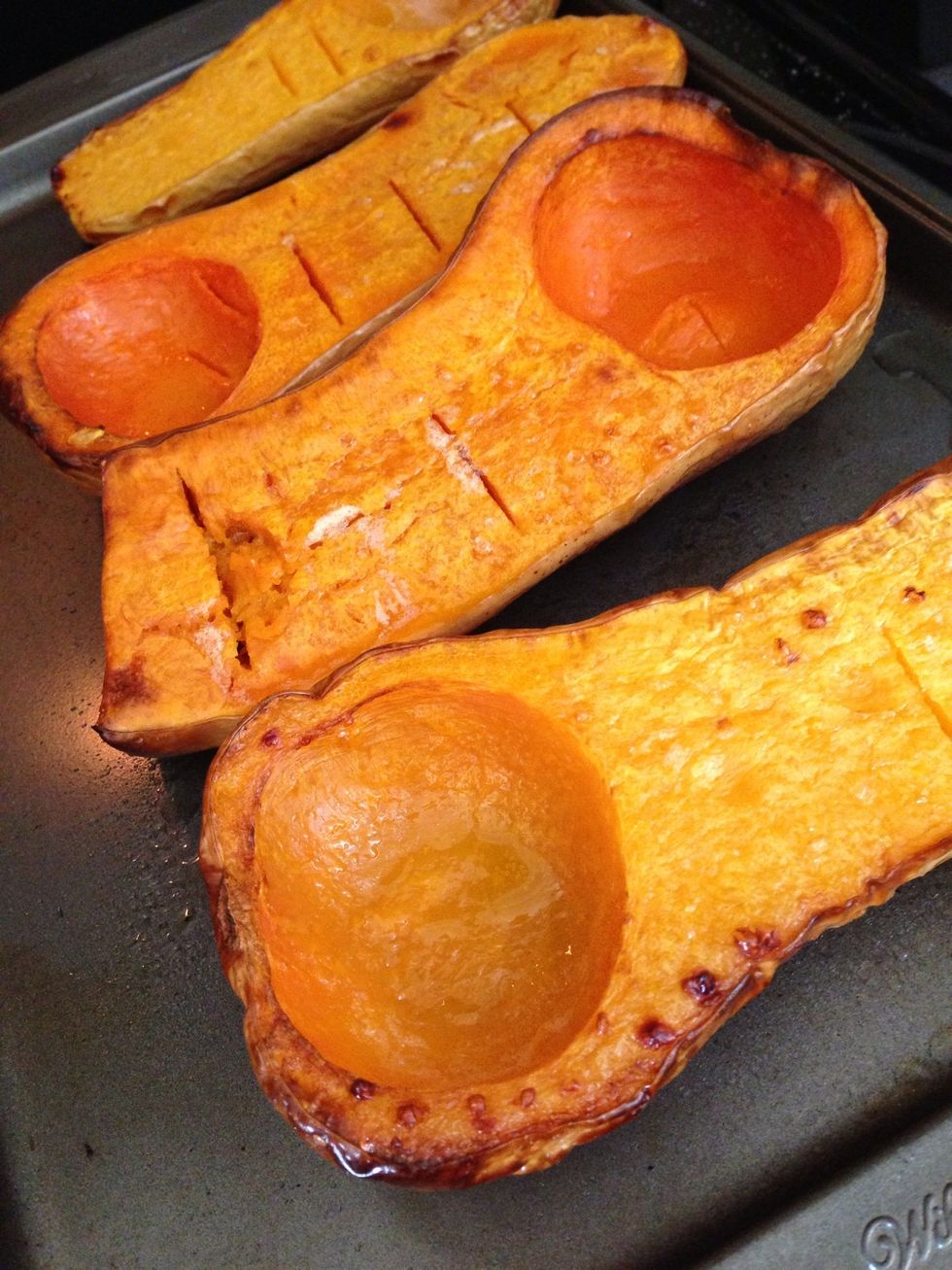 Step 3: Roast the squash in a 400 degree oven for 40-60min. (Time may vary depending on oven and size of squash). Squash should look like above and a butter knife should cut through the squash easily.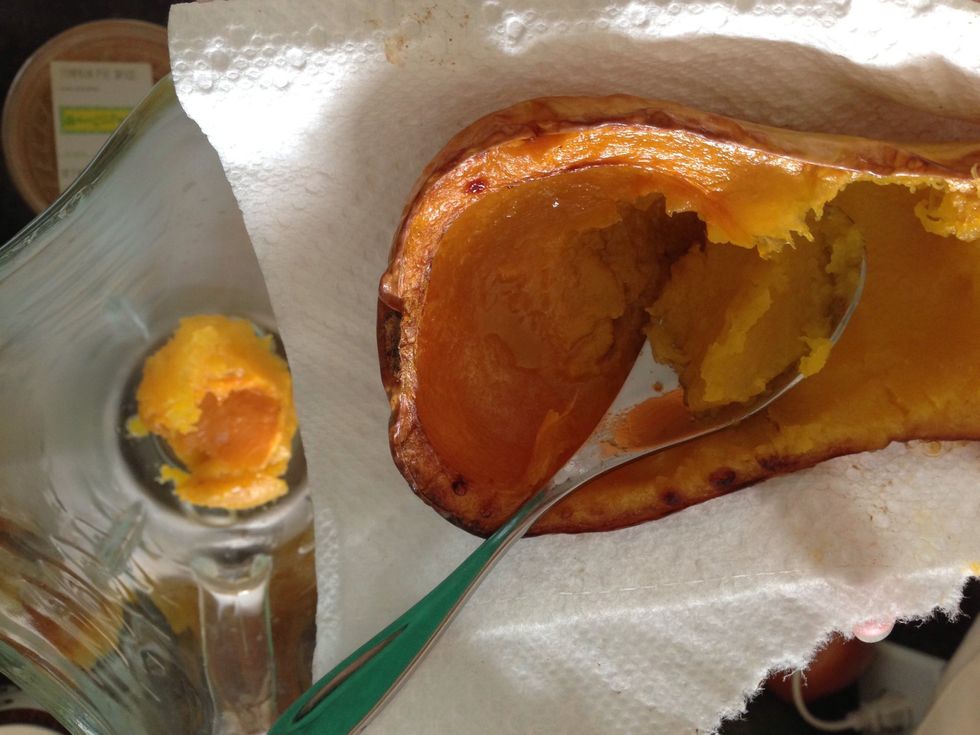 Step 4: Once the squash is cool enough to hold with a paper towel...scoop out the roasted squash into a blender. Discard the squash peel.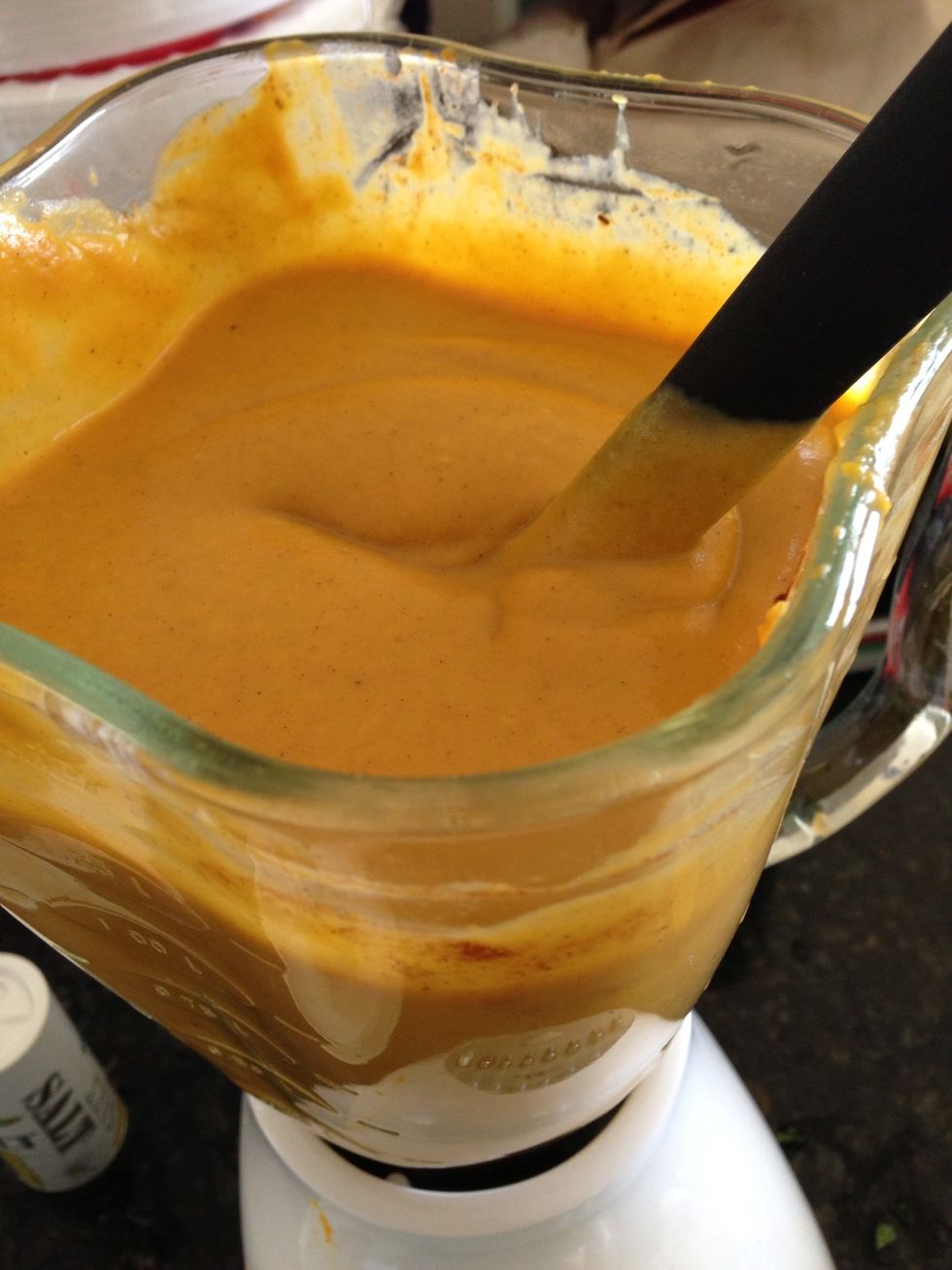 Step 4: In blender add: Roasted squash, coconut cream, salt, pumpkin pie spice and brown sugar or honey. Blend until smooth and creamy. TIP: Bisque can be thinned with cider to desired thickness.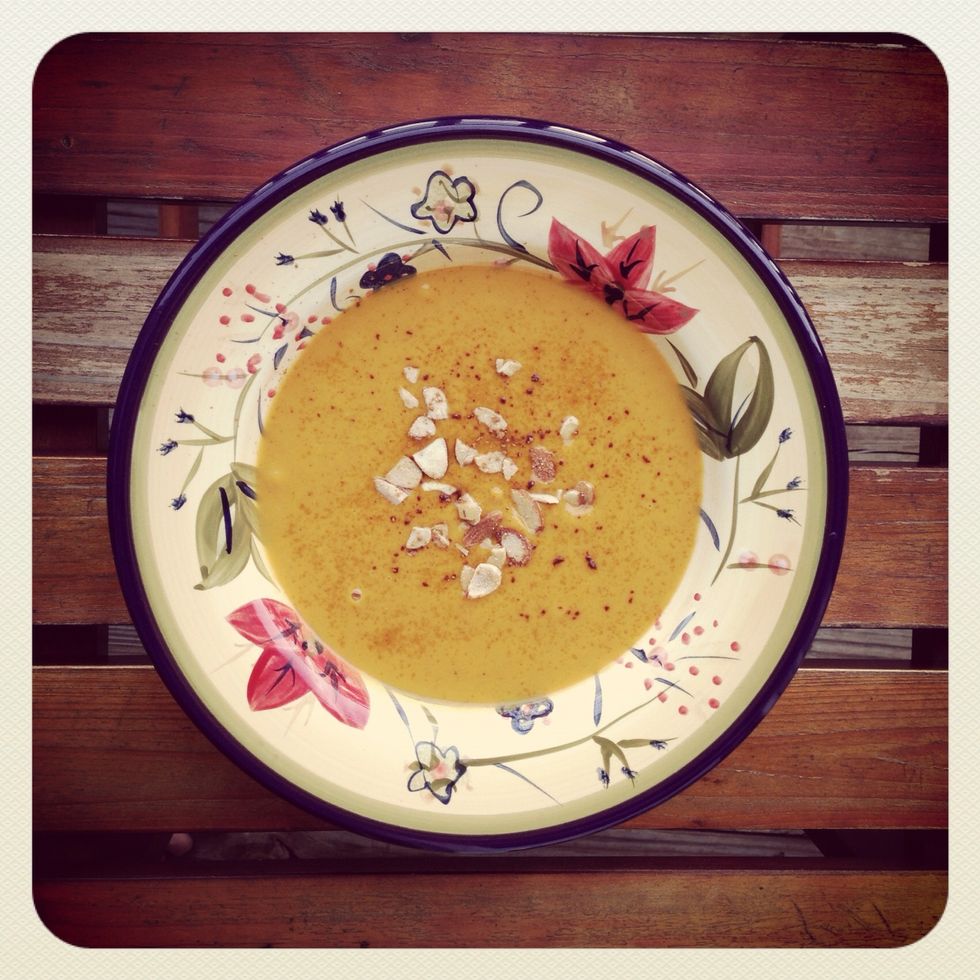 Step 5: The bisque can be warmed on the stove (additional spice or sugar to taste can be added) and served with a dash of cinnamon and candied slivered almonds. ~Enjoy!
One large or two smaller butternut squash
One can of coconut cream
0.0c Brown sugar or honey
1.0tsp Pumpkin pie spice
Apple cider (optional)
1.0pch Salt
Social {Kat}
Social{Katalyst}. Digital Media Consultant. Lover of Coffee. Crazy for Veggies. Apron Wearing, Kitchen Dancing Foodie at Heart. @UberEats