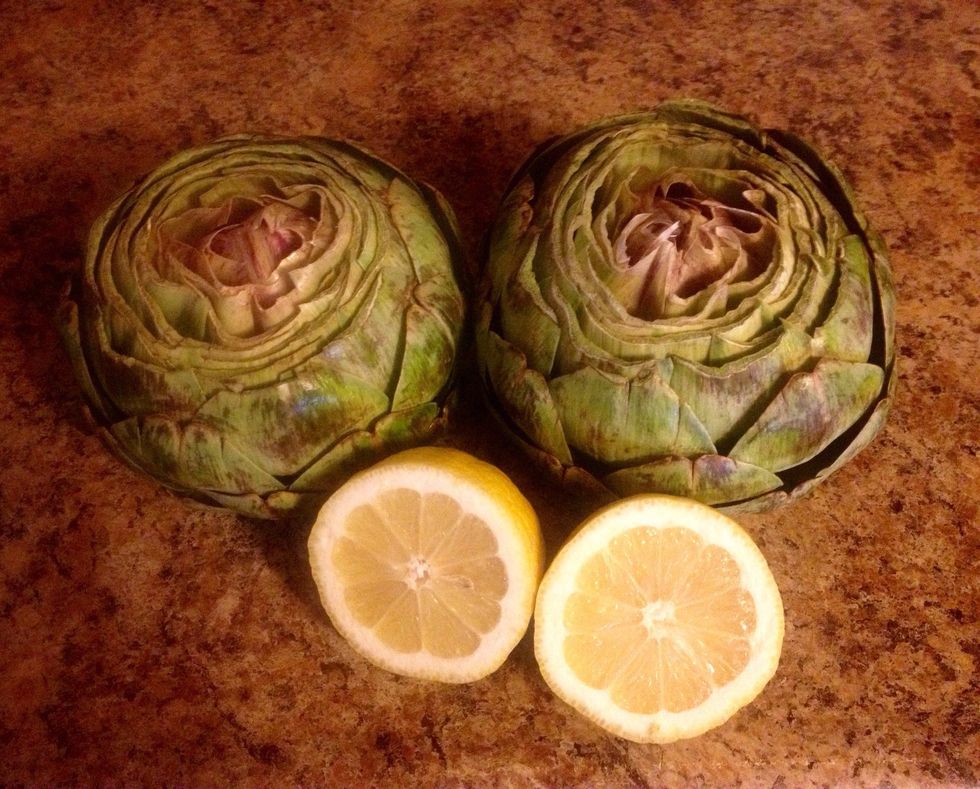 Trim artichokes 1.5 to 2" down. Make sure there are no thorns Spread artichoke gently Squeeze lemon on each Mince 2 cloves garlic on each, making sure some garlic gets inside artichoke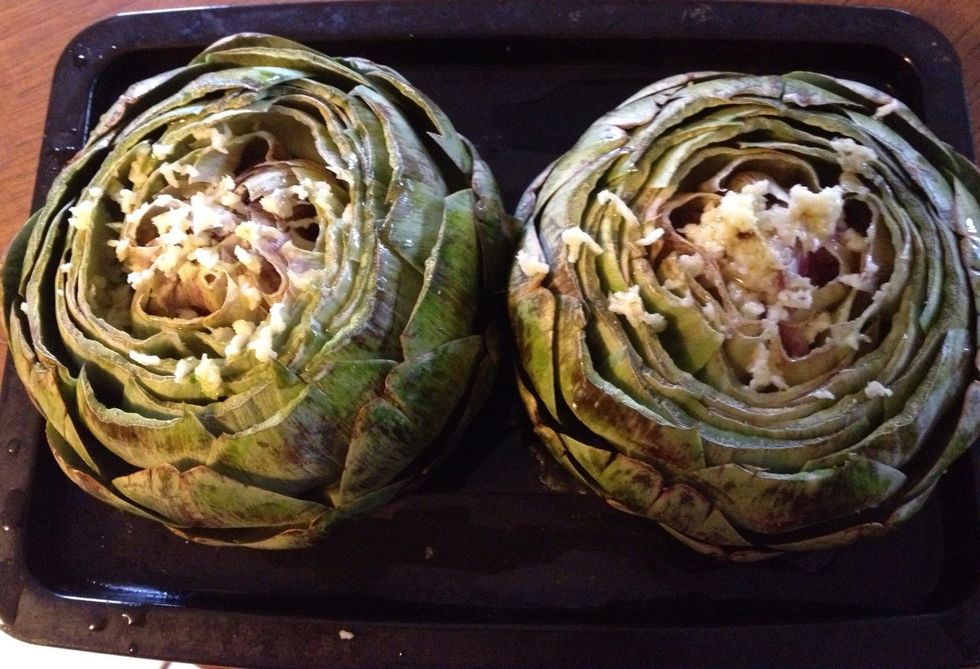 Drizzle artichokes with a little olive oil Roast at 350 degrees 1-1.5 hours depending on the size of your artichoke.
Serve with extra lemon, or make yourself a clean dipping sauce from Greek yogurt and spices of your choice. Dill and garlic or lemon pepper would be good. I made mine with chipotle adobo ENJOY!!!
For more recipes and tips on healthy eating, find me on Facebook at: www.facebook.com/MorphWithMichelle I'm a certified nutrition coach. My passion is teaching people to eat healthy delicious food!!!
2 latge artichokes
1 large lemon
4 cloves garlic
Olive oil
Michelle Royale Vidal - Heromom
Certified Health and Nutrition Coach. Survivor of chronic illness. Learning to use food as medicine. Paying it forward by teaching others the same.