How to make roast chicken with plums
We have so many plums this year. I'm trying to use them as much as possible This dish turned out so delicious and it was super easy to make.
38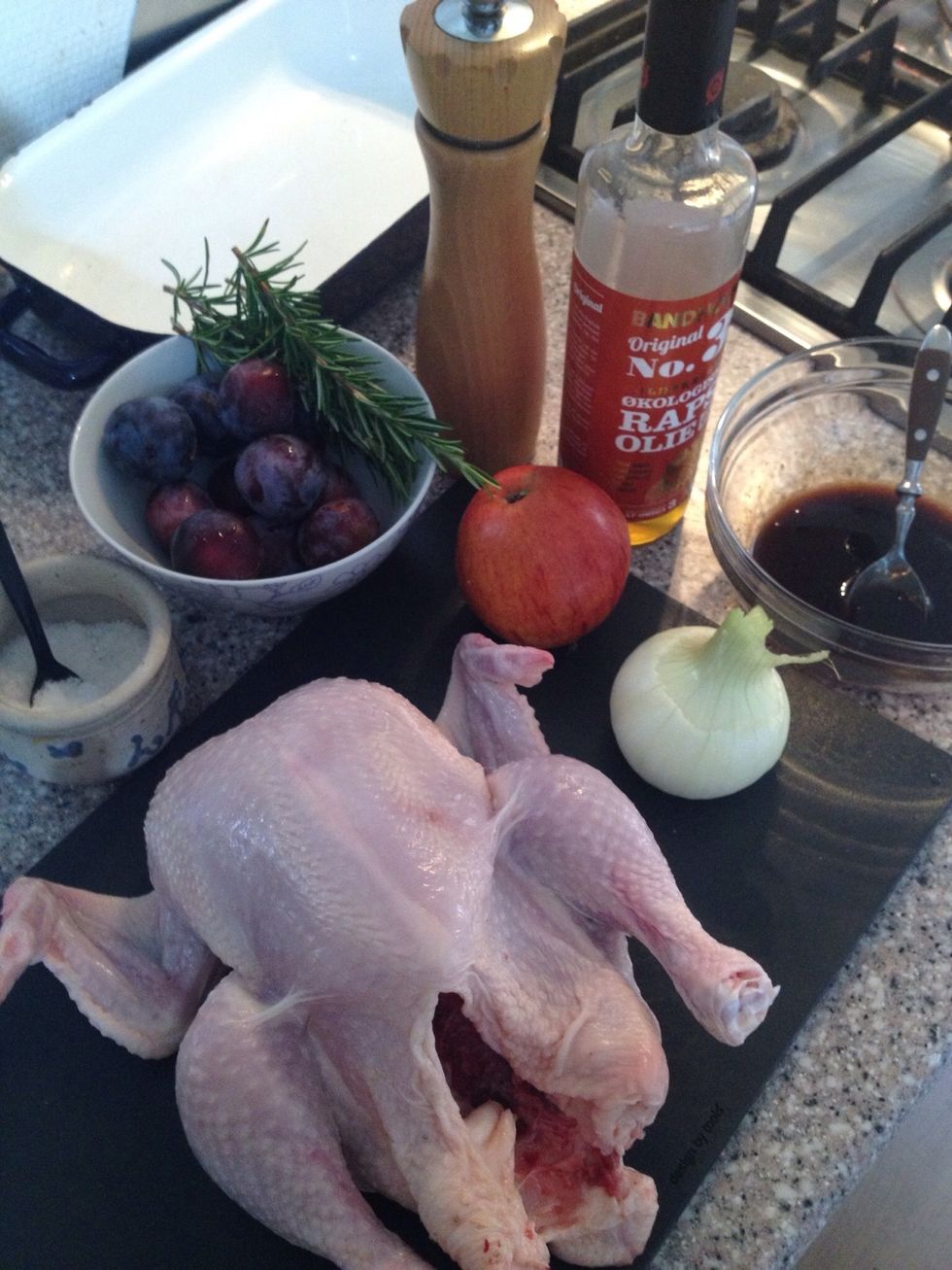 Turn your oven on at 220°C,200°C fan,425°F. Core and dice the apple and put it in the chickens cavity. Drizzle with oil and season with salt and pepper. Roast for 35 minutes.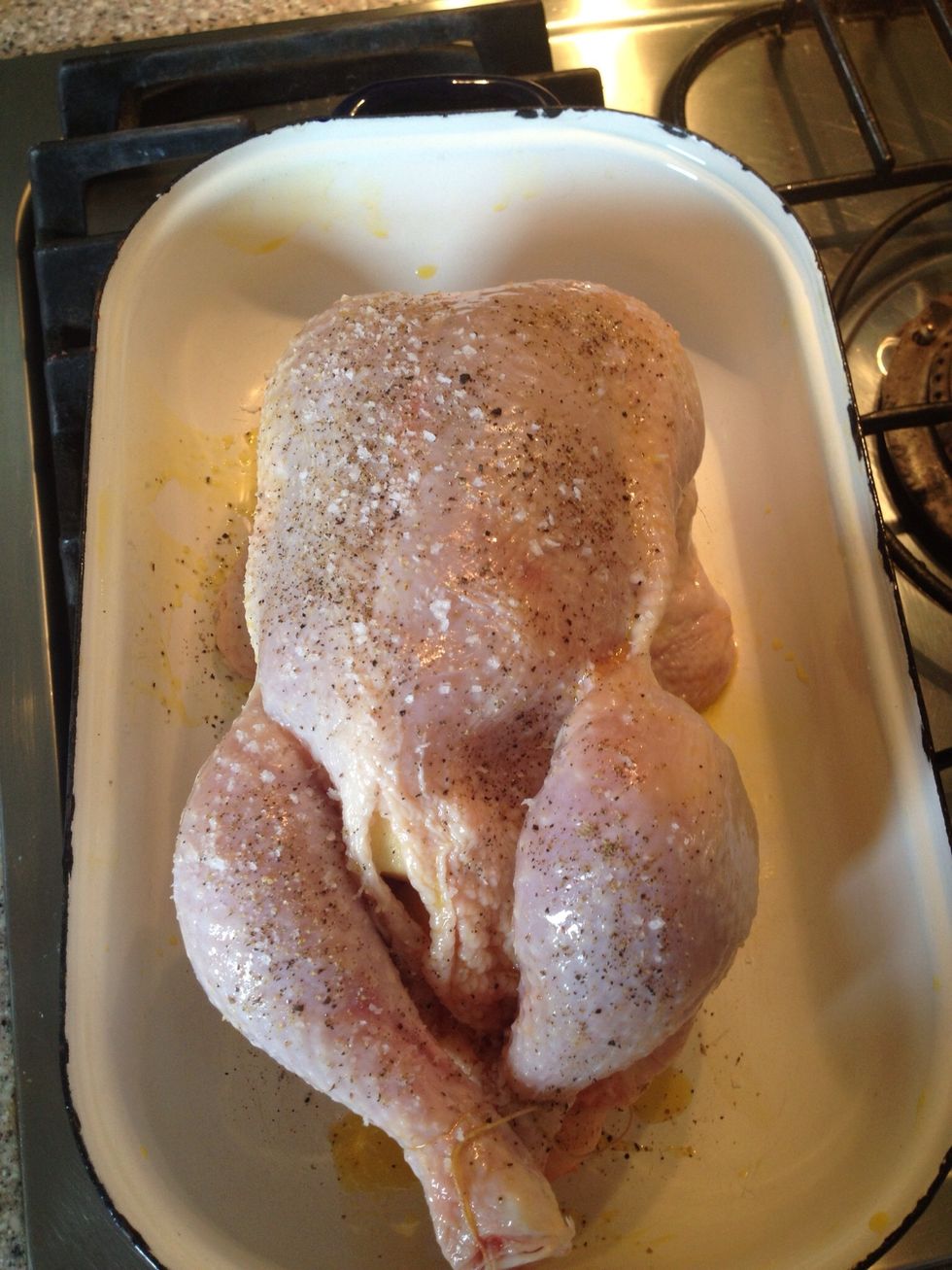 Ready for roasting.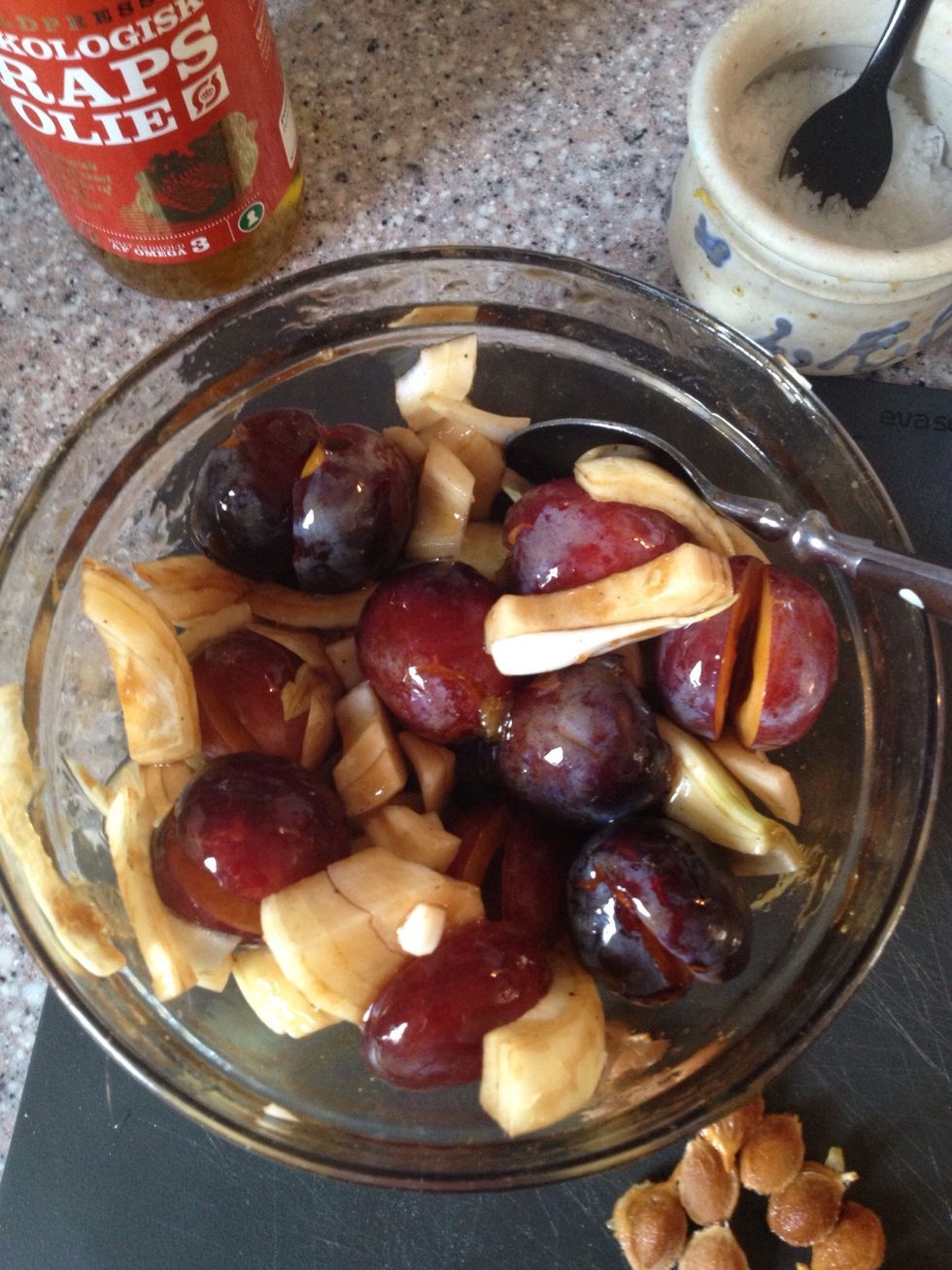 Mix plums and onion with balsamic vinegar, honey, lemon and oil. Season with salt and pepper.
After 35 minutes, remove the chicken from the oven and reduce heat to 190°C,170°C fan,375°F.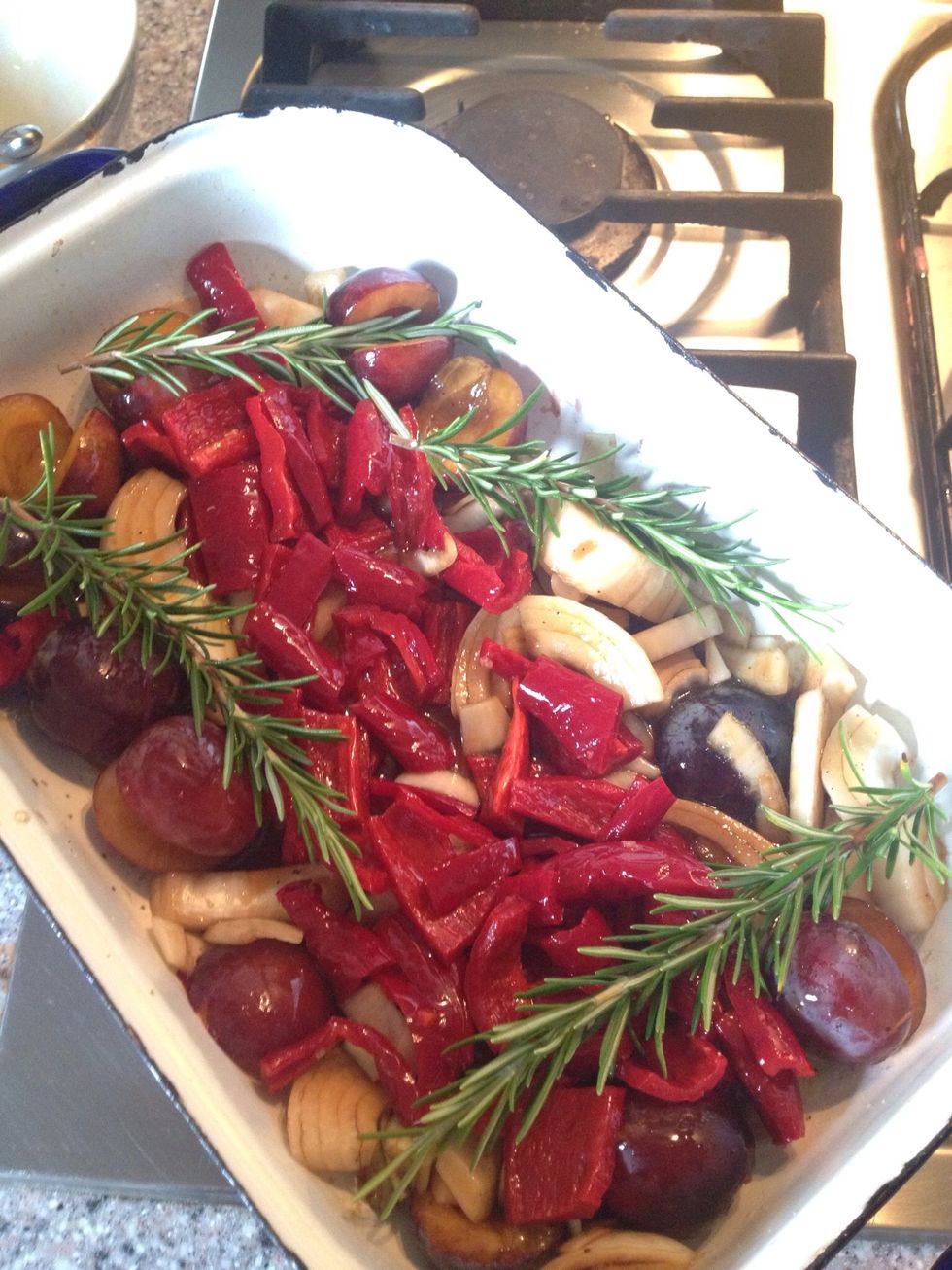 Add the plums and rosemary to the bottom of the roasting tray ( I added some red pepper that needed to be eaten).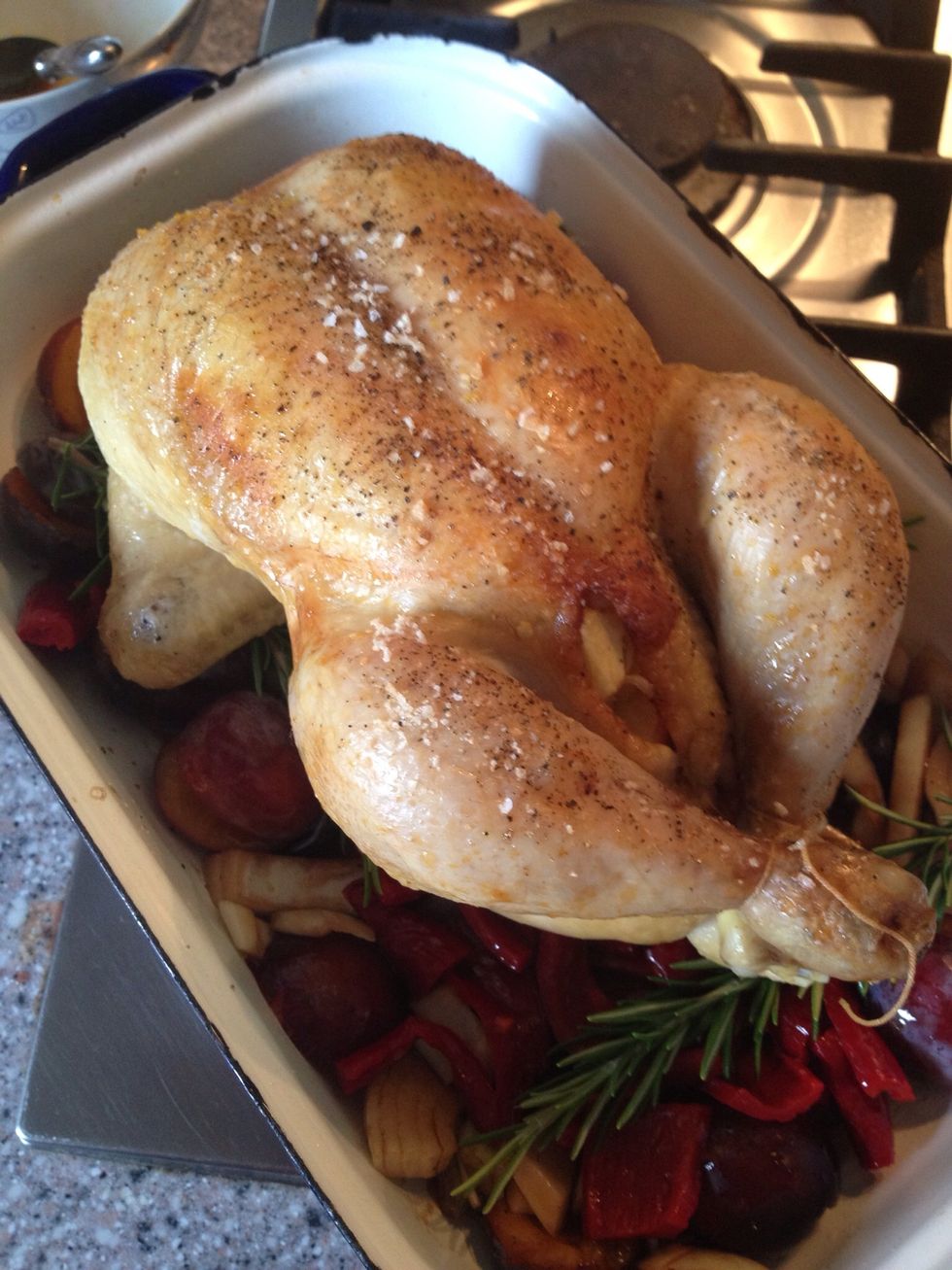 Chicken on top of everything. Back in the oven and roast the chicken 35 minutes more or until juice run clear from the chicken.
Done. Let it rest for 10 minutes before carving. Remove the rosemary before serving.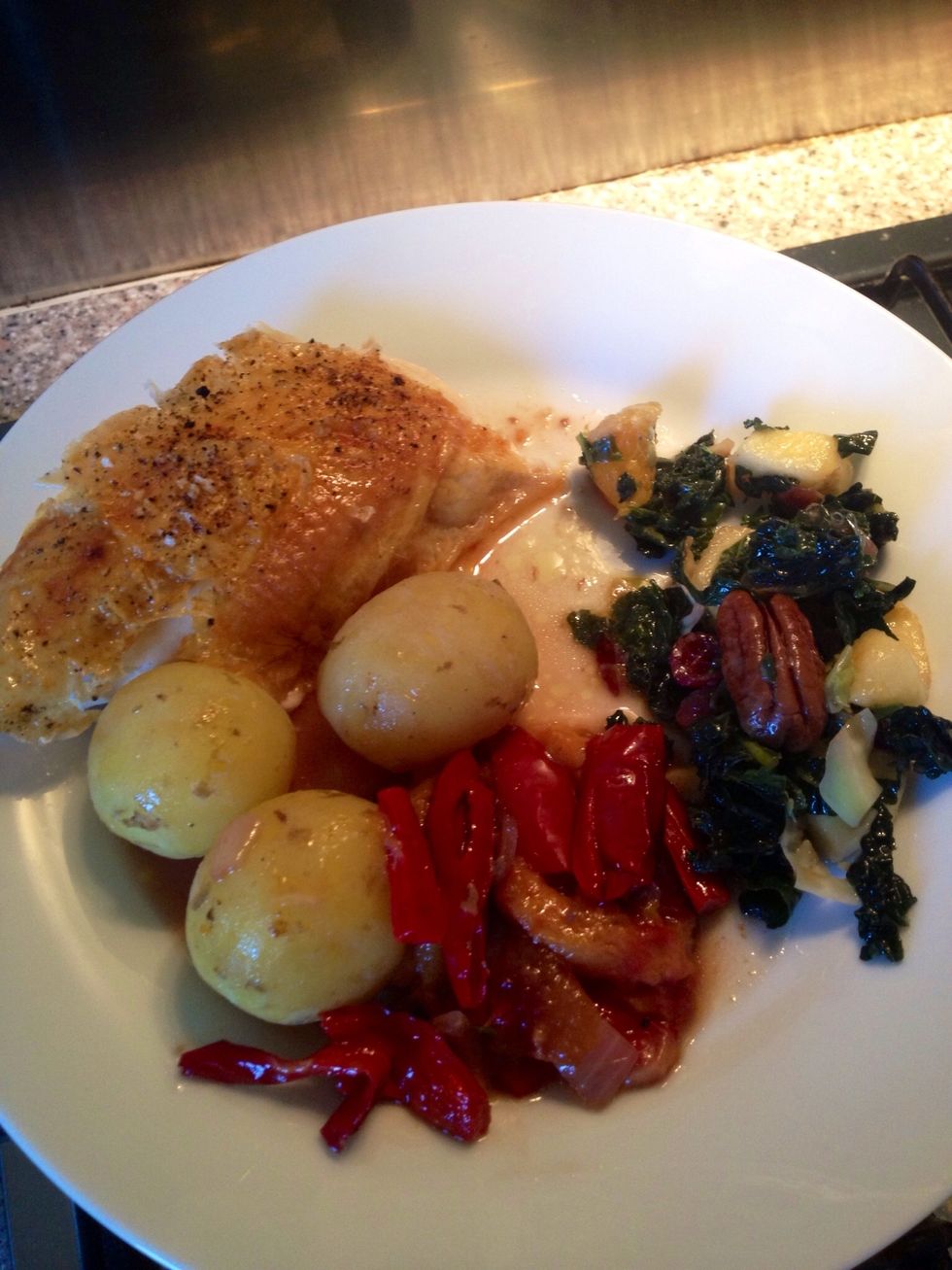 Serve with new potatoes and salad. No matter how sweet your plums are, they will taste a bit sour when heated.
1.0 Chicken
10.0 Plums, halved and stoned
1.0 Apple
2.0Tbsp Balsamic vinegar
1.0tsp Honey
Lemon juice to taste
1.0Tbsp Olive oil
1.0 Onion
4.0 Springs rosemary
Salt and pepper