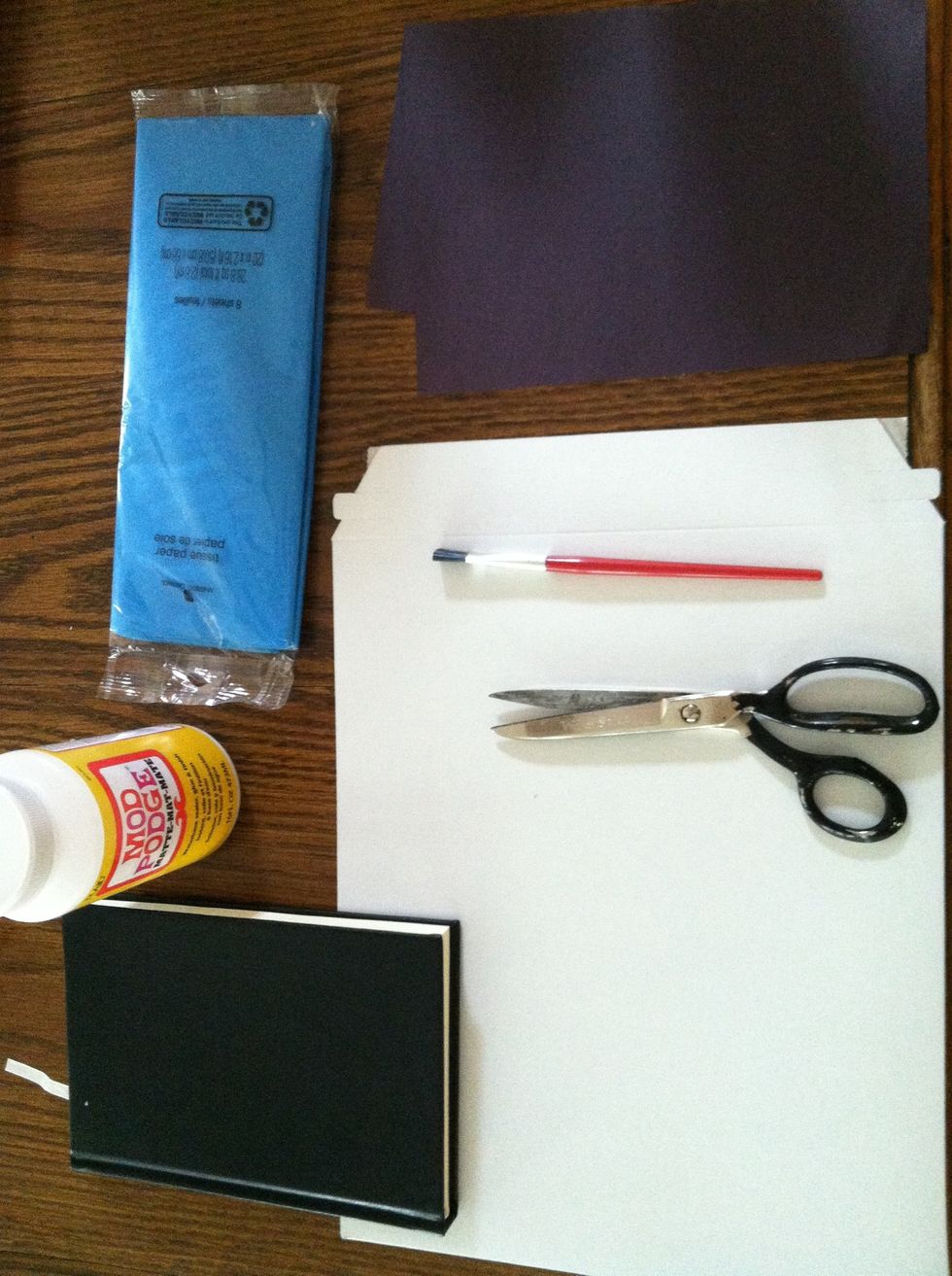 Gather your supplies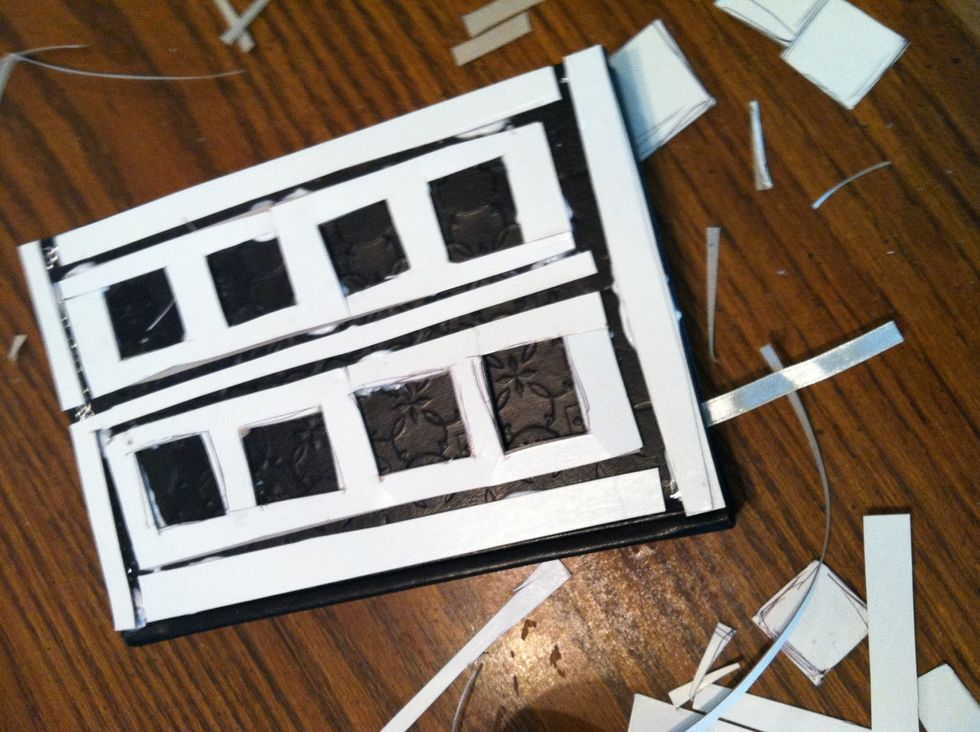 Using a templet online (or using the pictures I have) cut out your card stock in the shapes of the journal
Glue all of the cut out shapes to the journal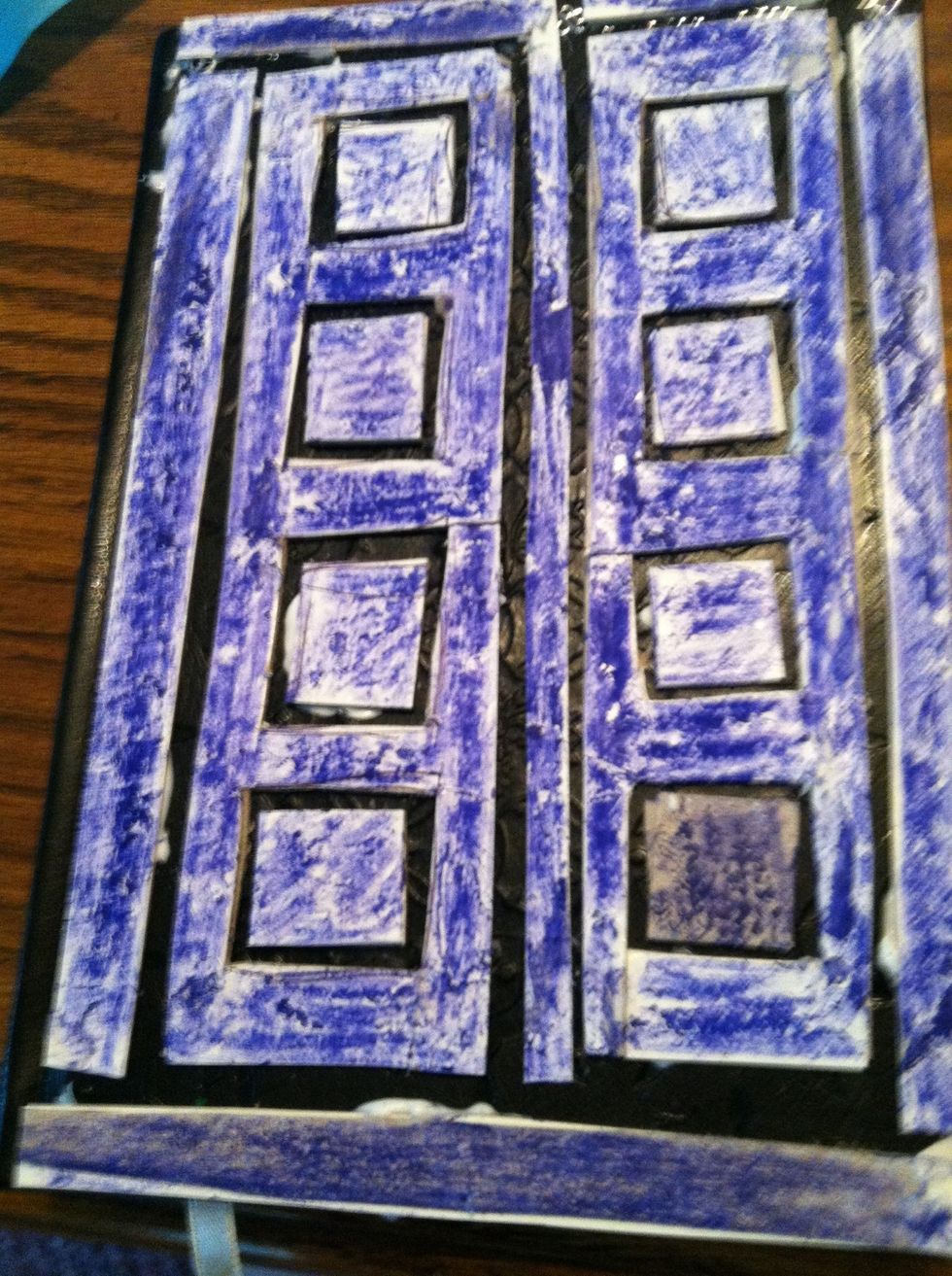 Becuase my tissue paper isnt the color i want, i colored the cut out shapes with a darker blue crayon so when i lay the tissue on top the dark color will also show through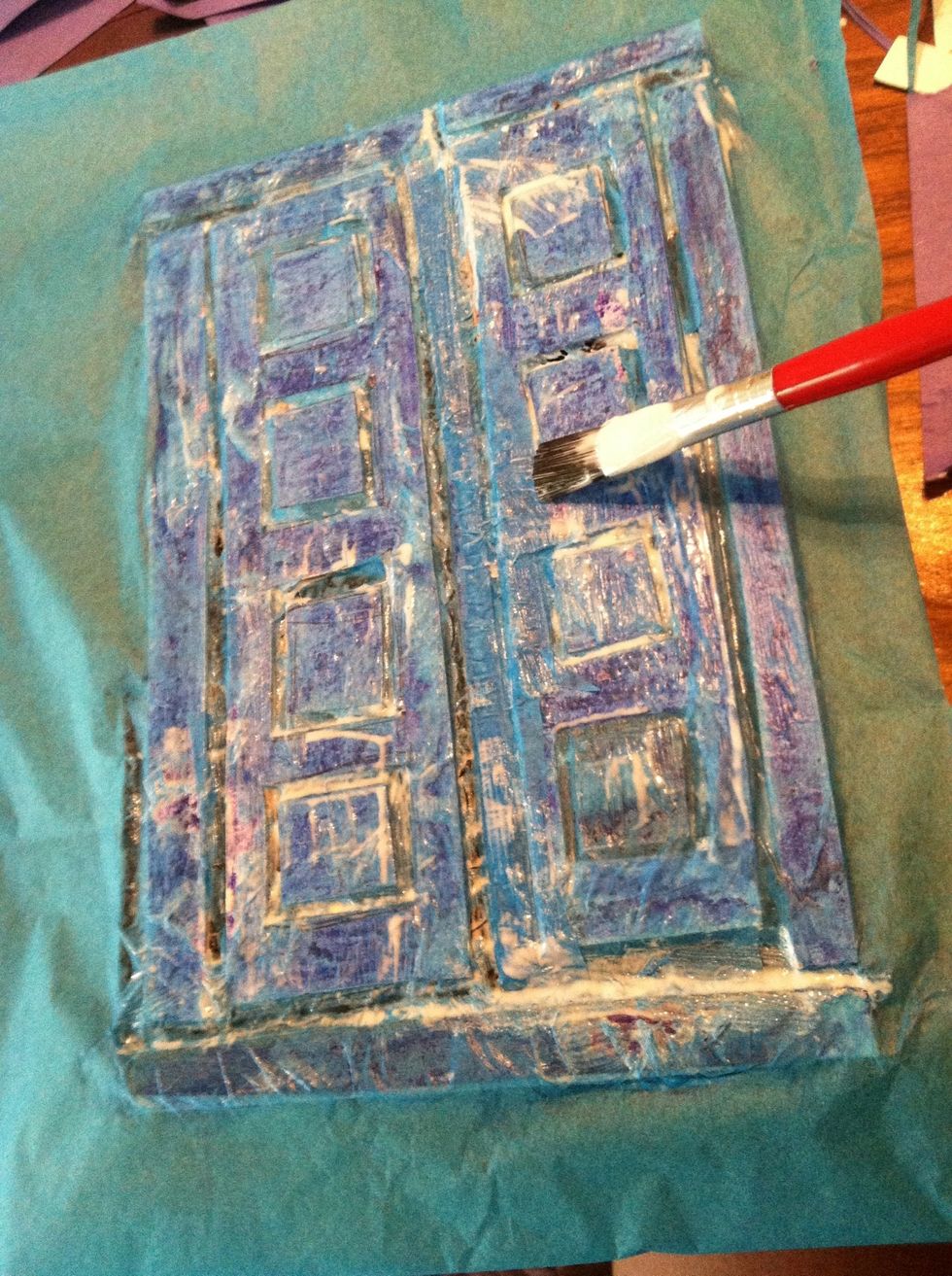 Using the mod podge, glue down your tissue. Dont worry if it rips in the creases, the black journal should show through there. Make sure you leave extra tissue on the sides.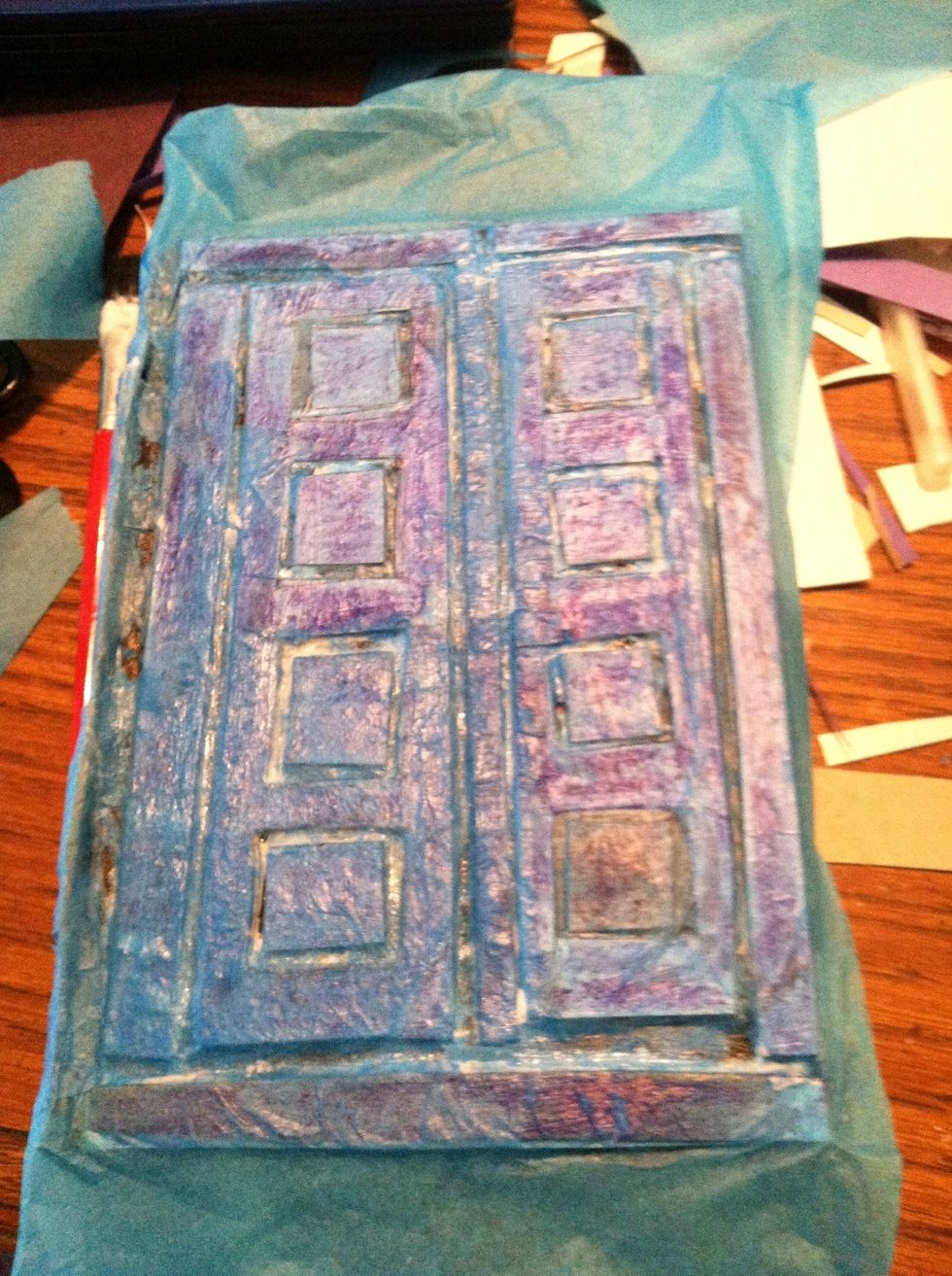 Wrap the tissue around and mod podge to other side of the front.
Give the whole journal another coat. If you do not have the color you want, you can add another layer of tissue.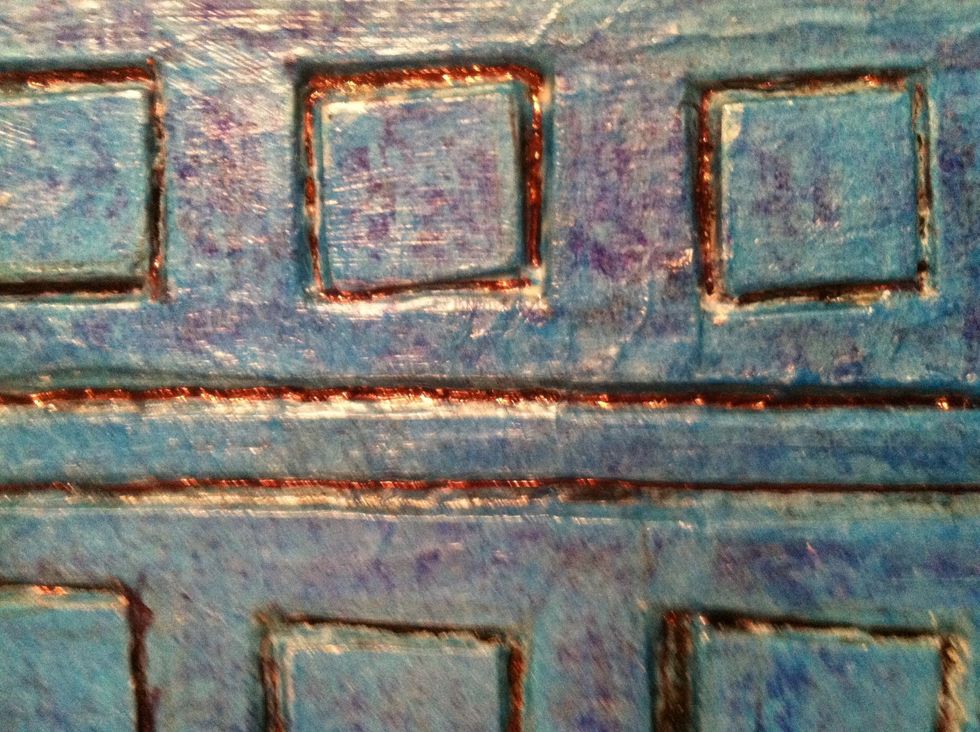 Fill in the creases with a pen or sharpie
Done! Now fill with your own adventures! Just make sure you dont write them in order!
Black journal
Blue tissue paper
Scissors
Pen
Card stock
Glue
Mod podge
Paint brush