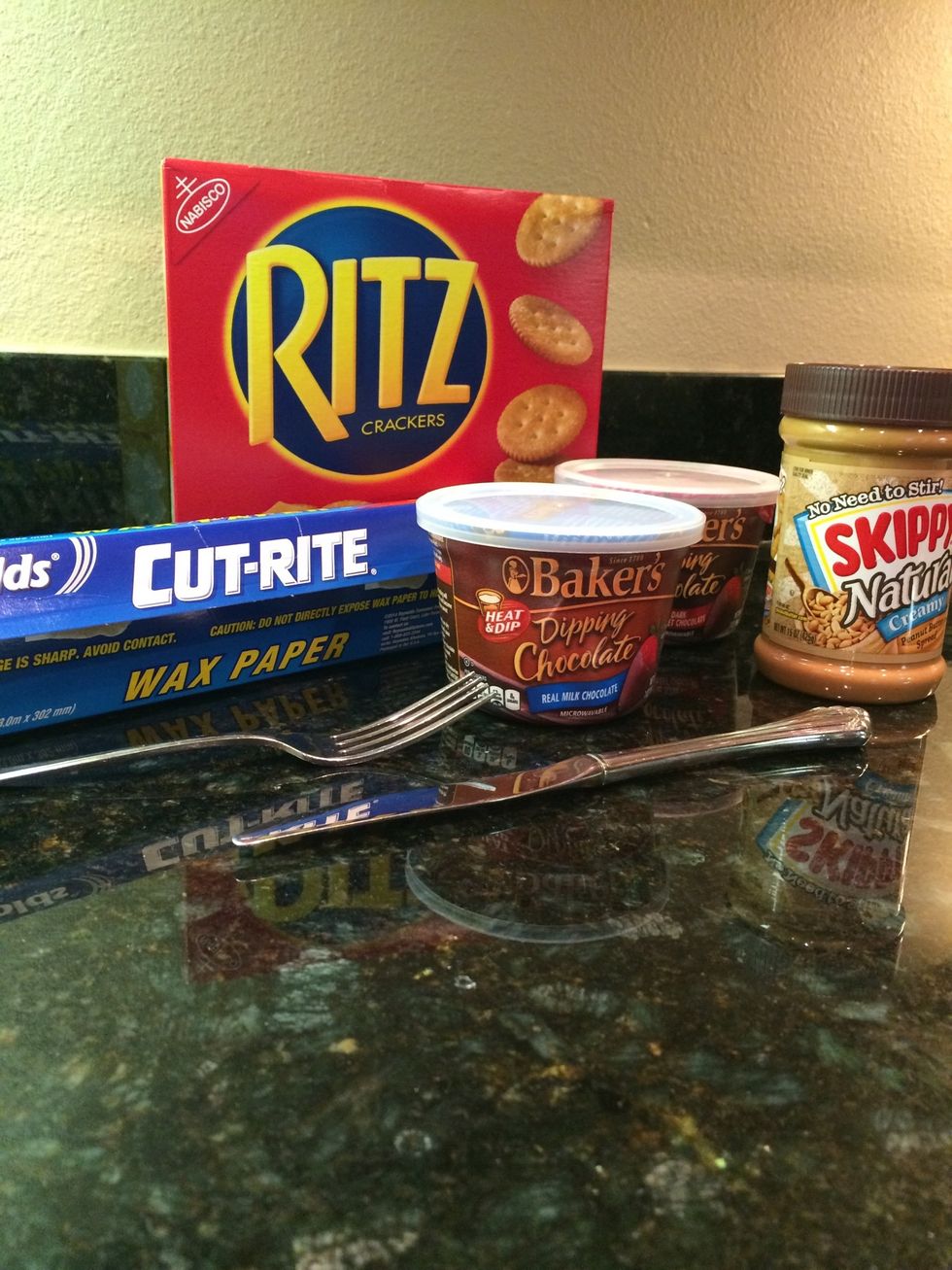 Gather all supplies.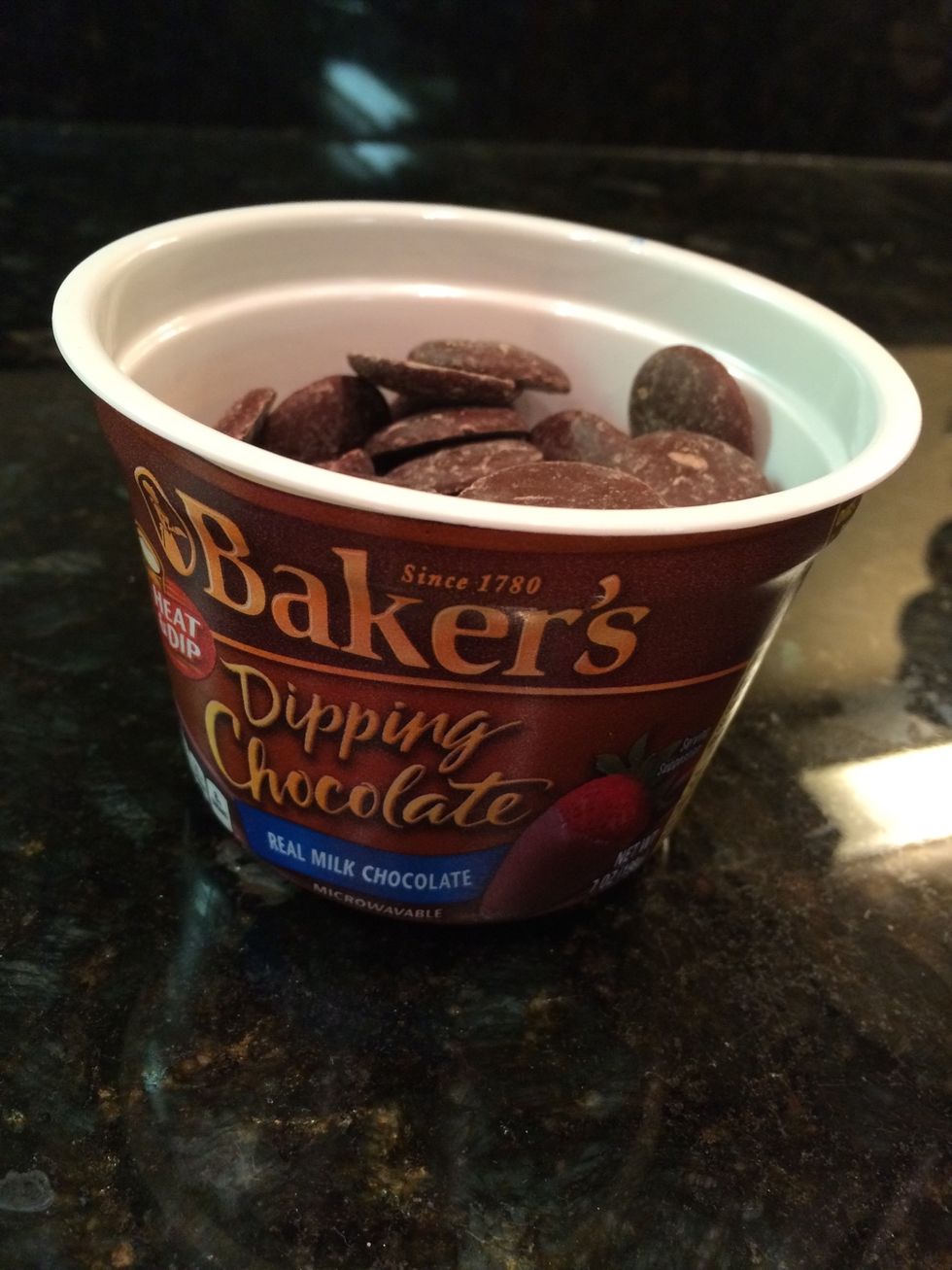 First microwave the chocolate bark as instructed on package. Microwave until it's completely melted.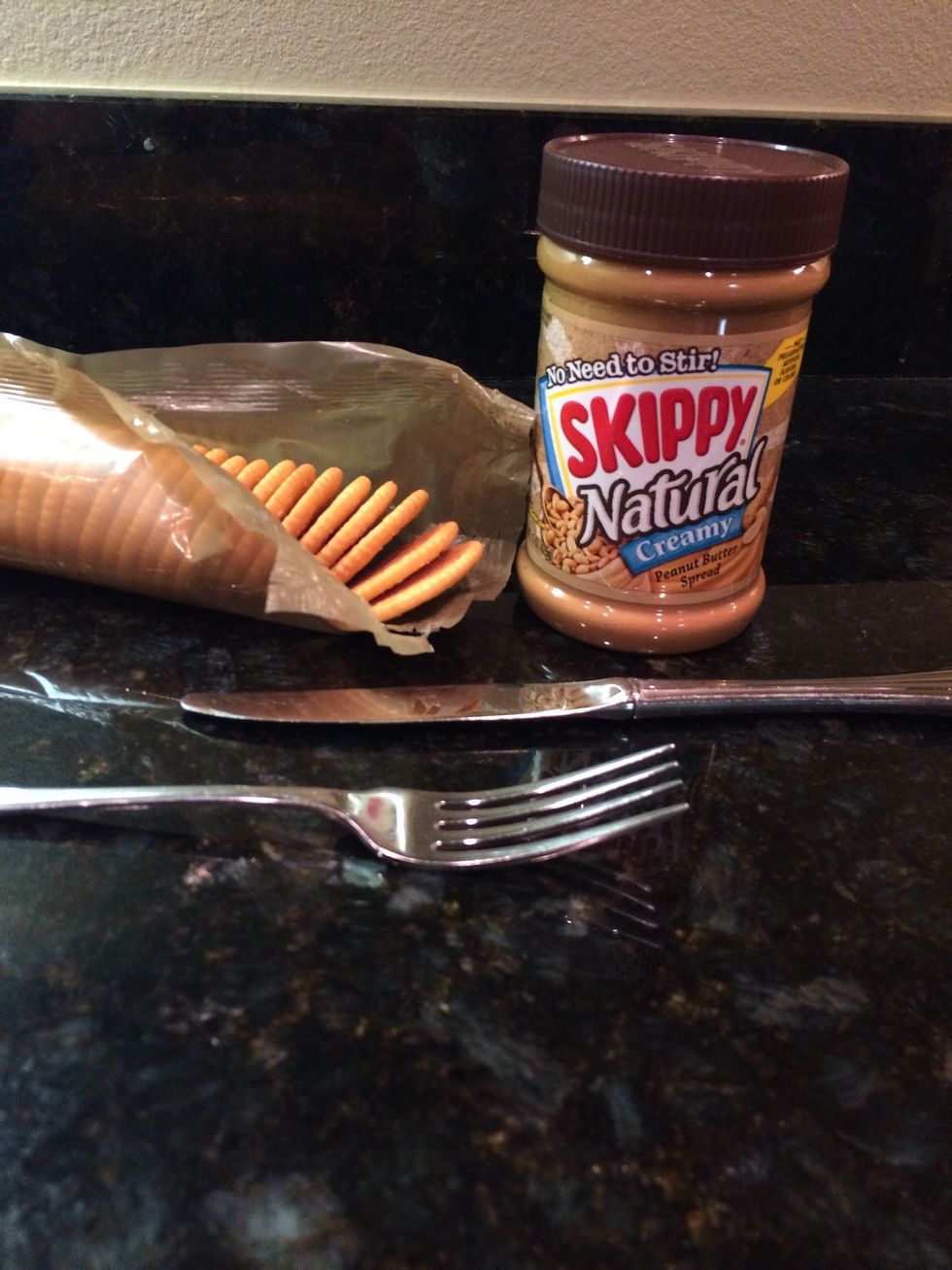 Next, take your Ritz crackers and peanut butter and get the knife ready.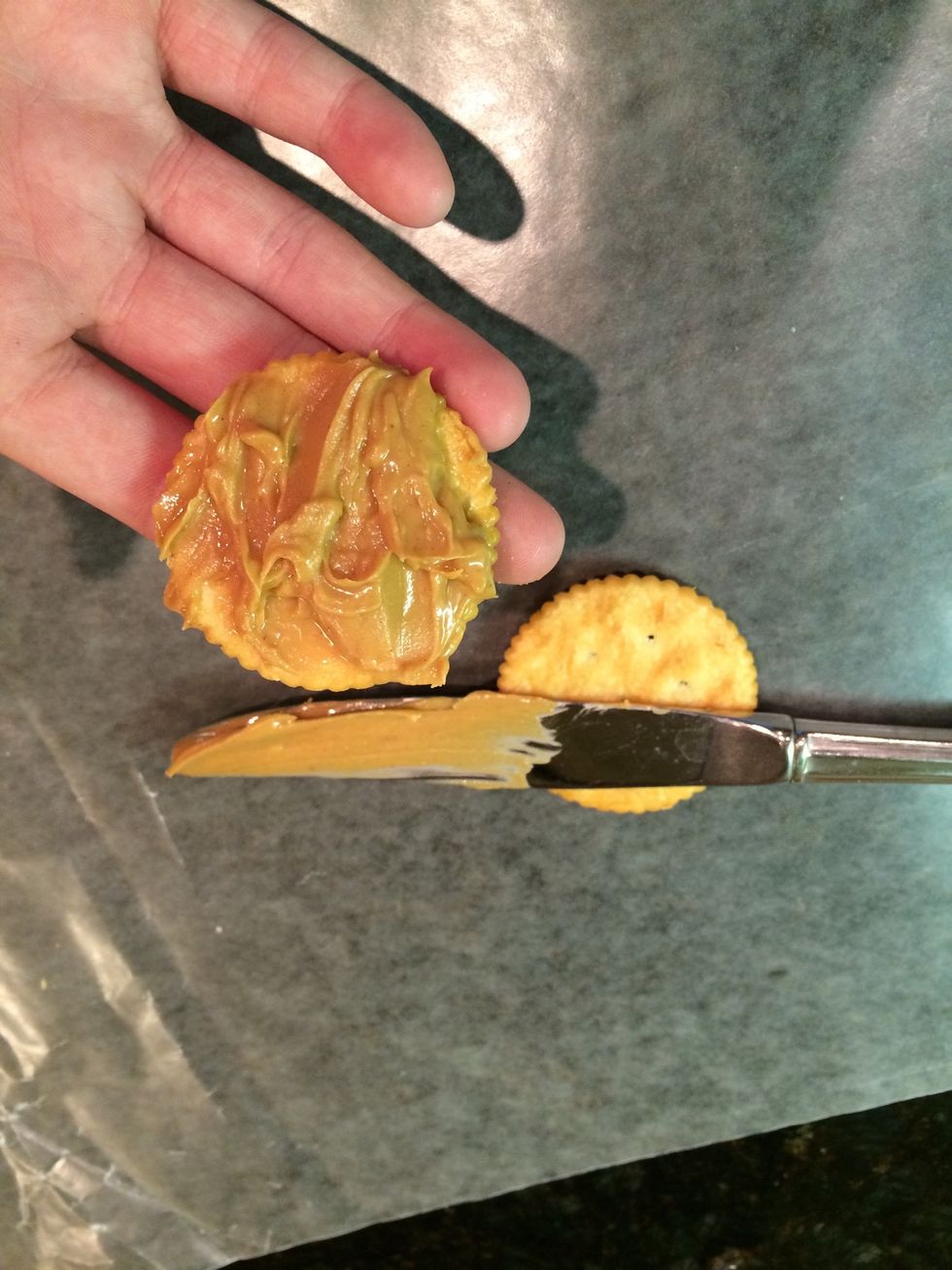 Spread the peanut butter on one cracker then take another cracker and put them together.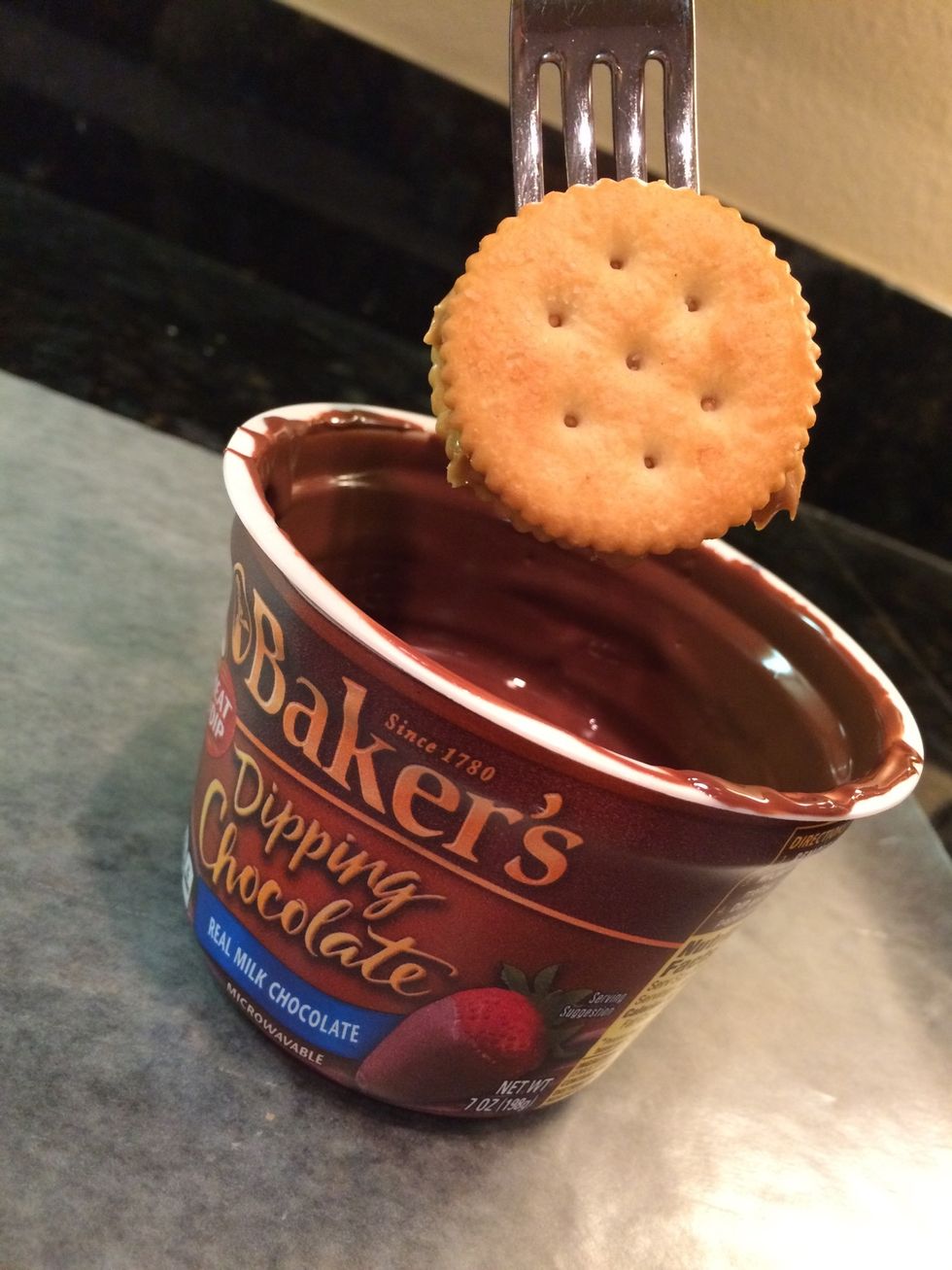 Then, take a fork put it between the crackers and dip it in the melted chocolate.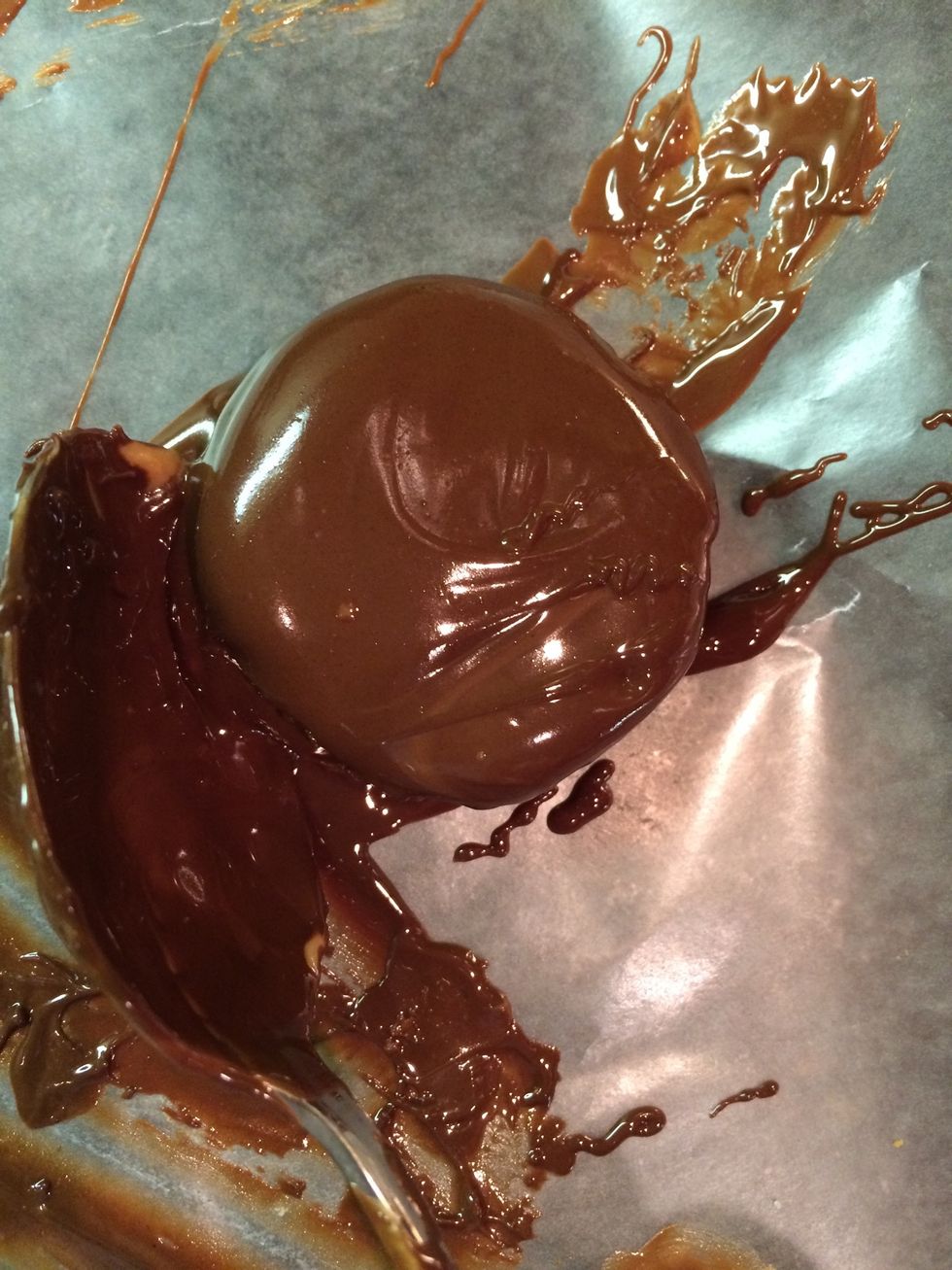 Once the cracker is covered in chocolate, set it down on the wax paper.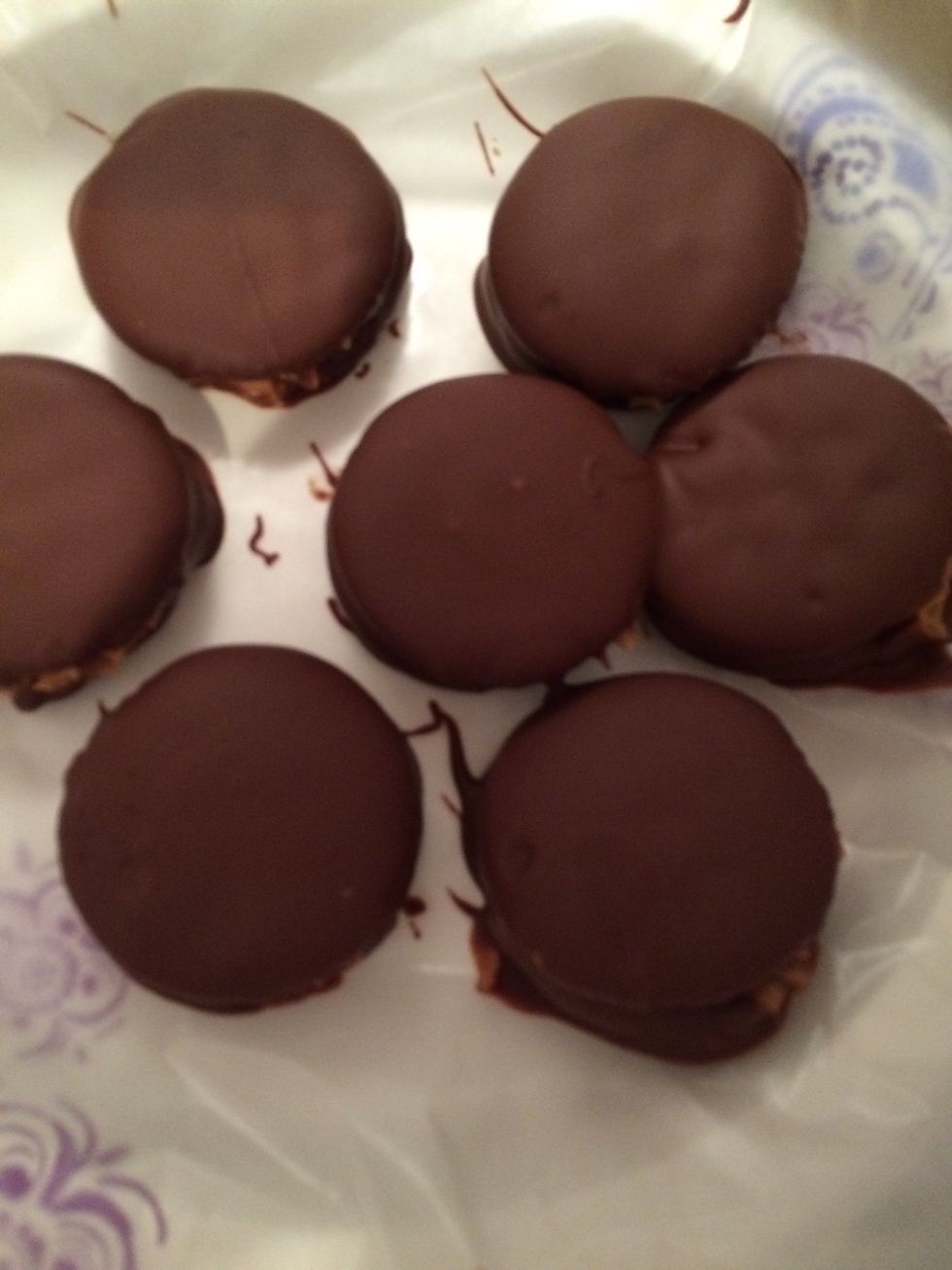 Finally, put the crackers in the fridge and check on them about every ten minutes, then take them out once they're completely hardened.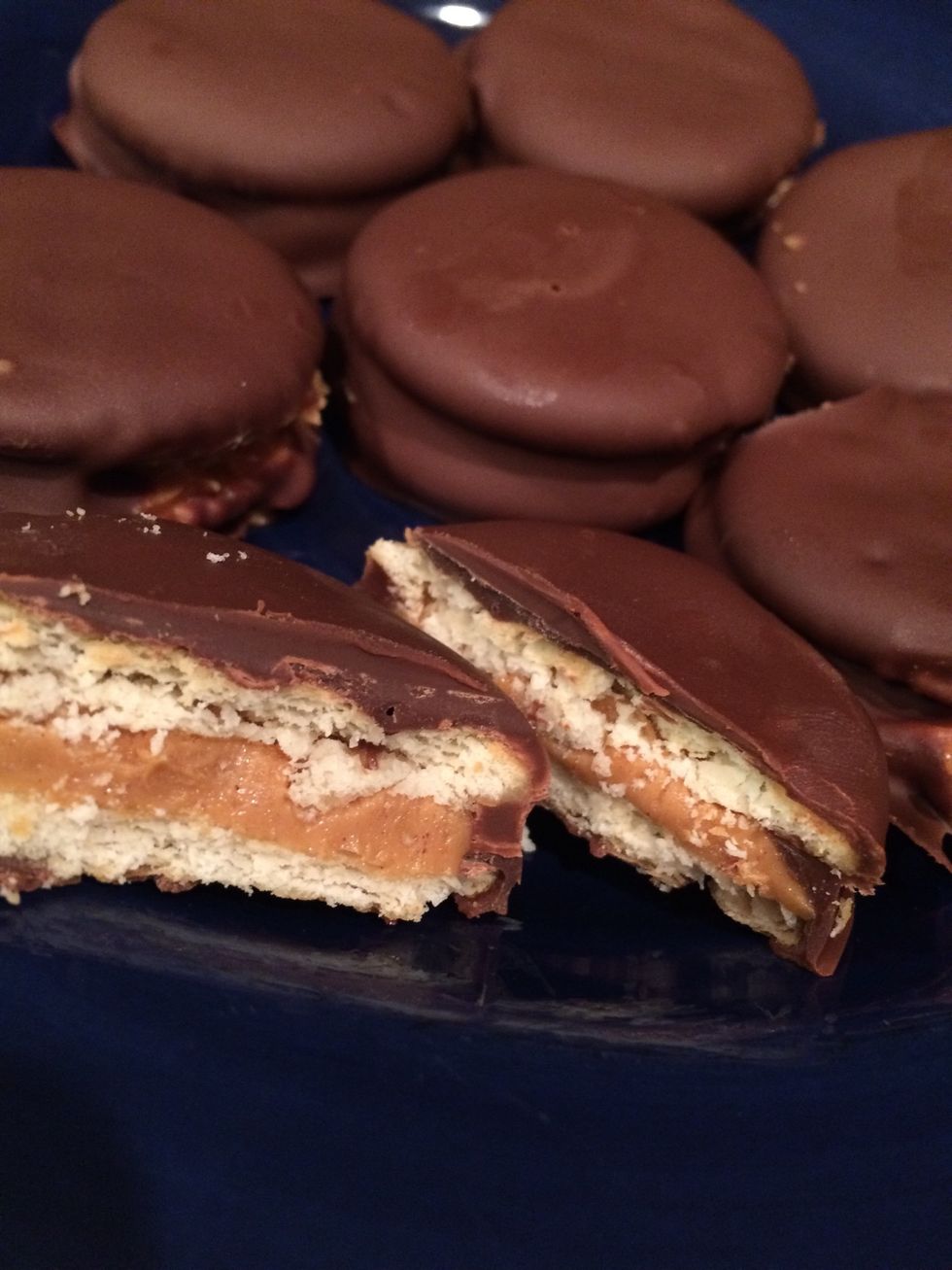 Enjoy!!!
Ritz Crackers
Peanut Butter
Chocolate Bark
Wax Paper
Knife
Fork