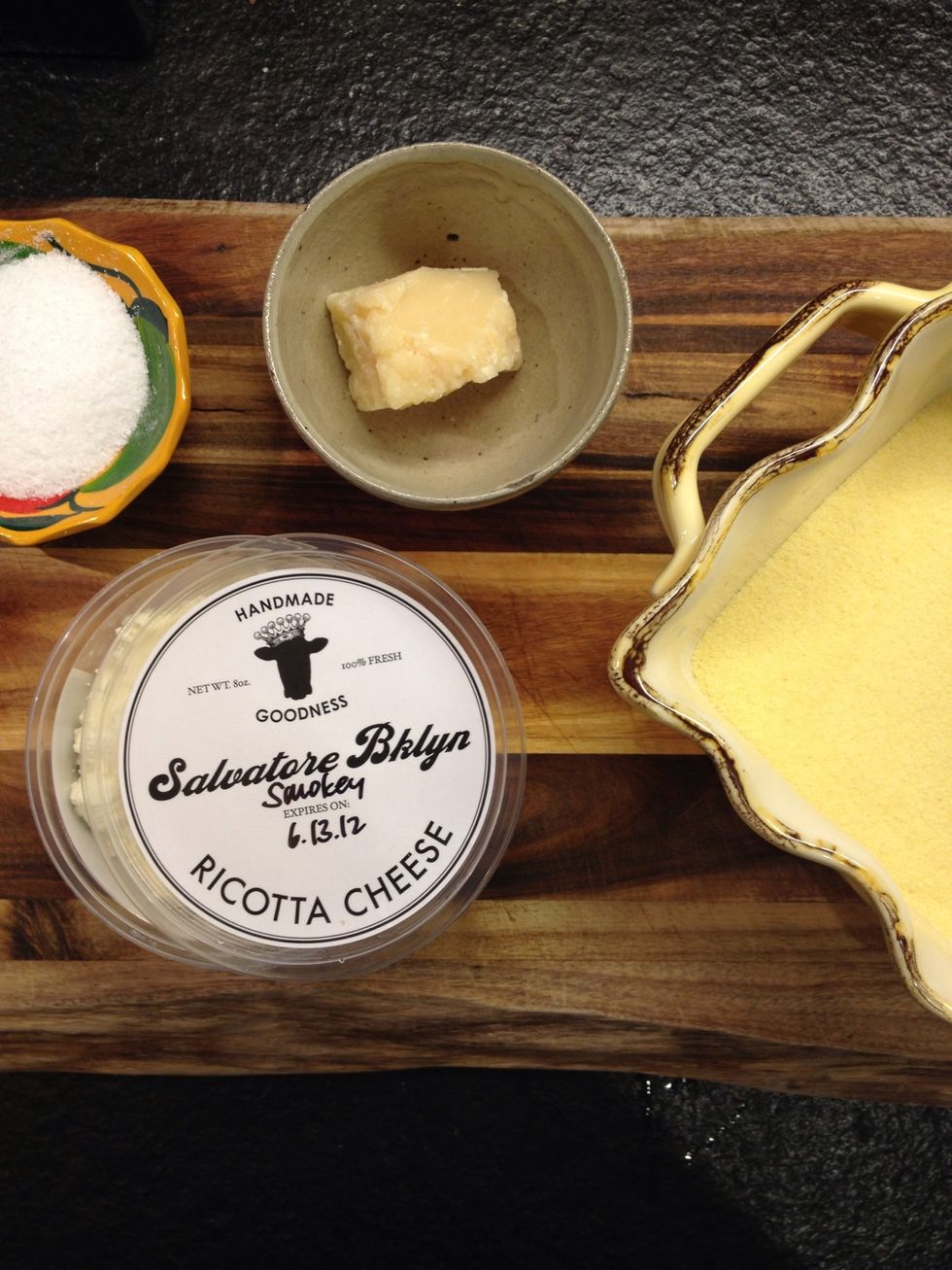 Doesn't need to be smokey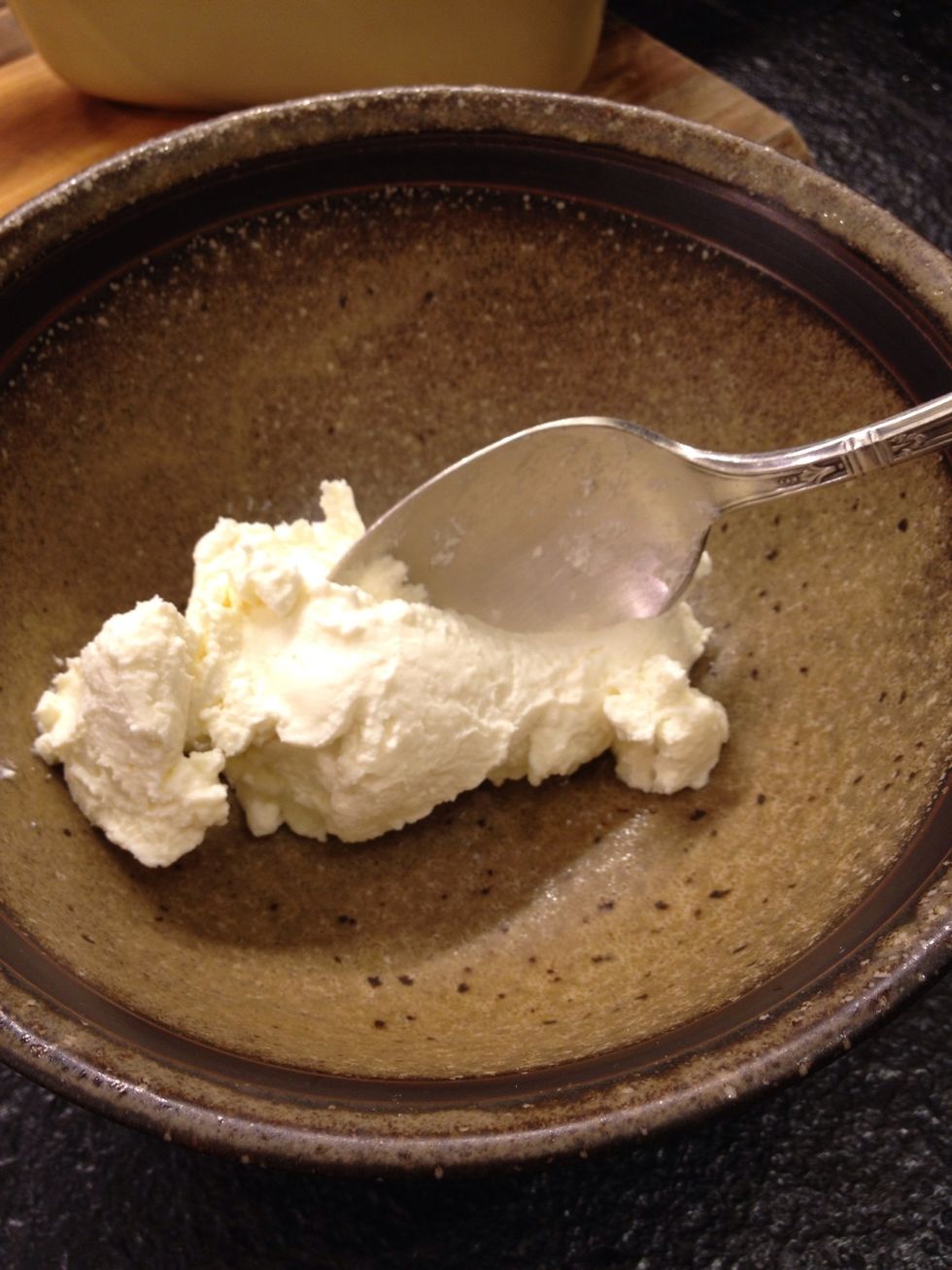 Ricotta
Salt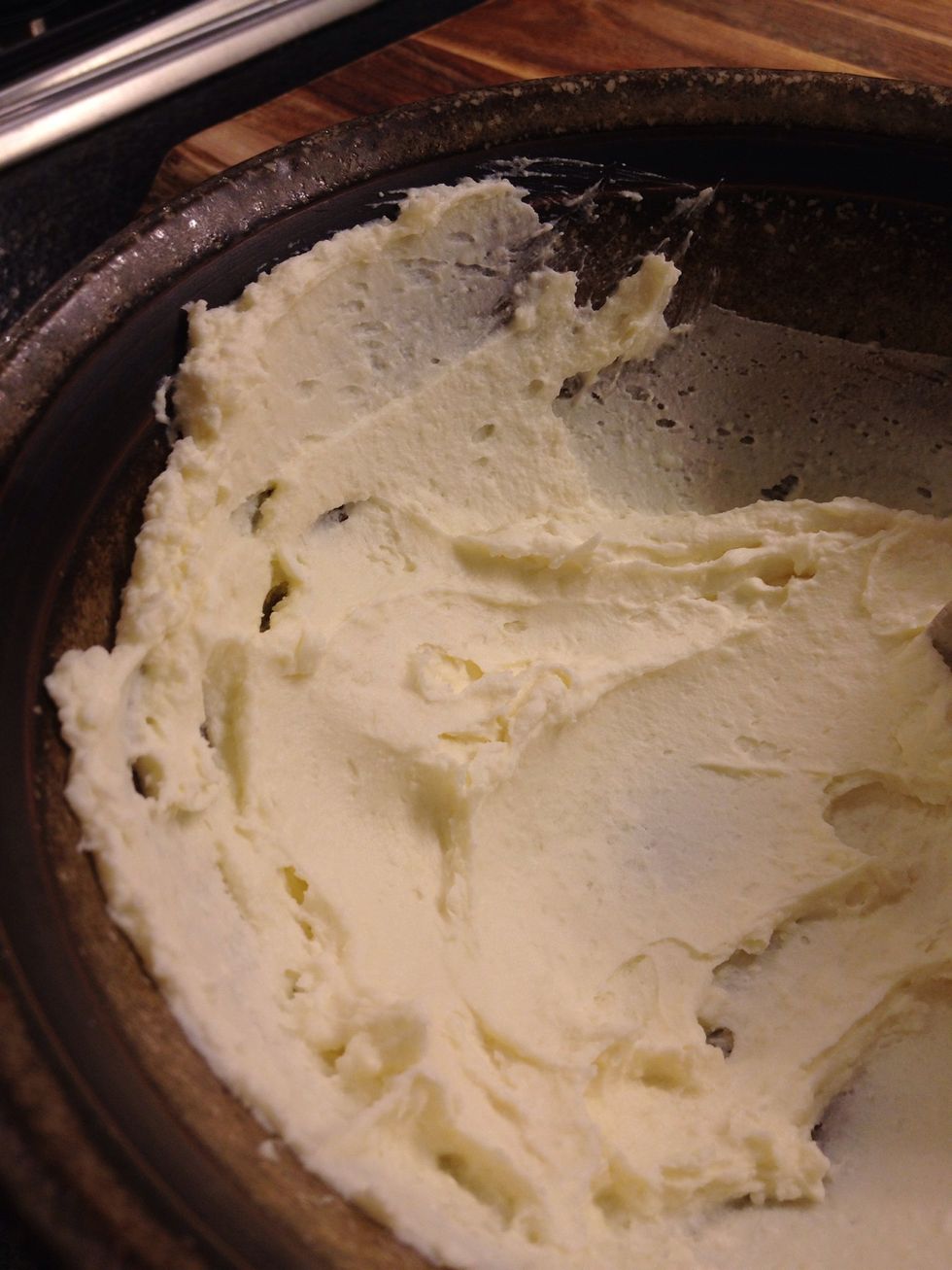 Looks smooth...ish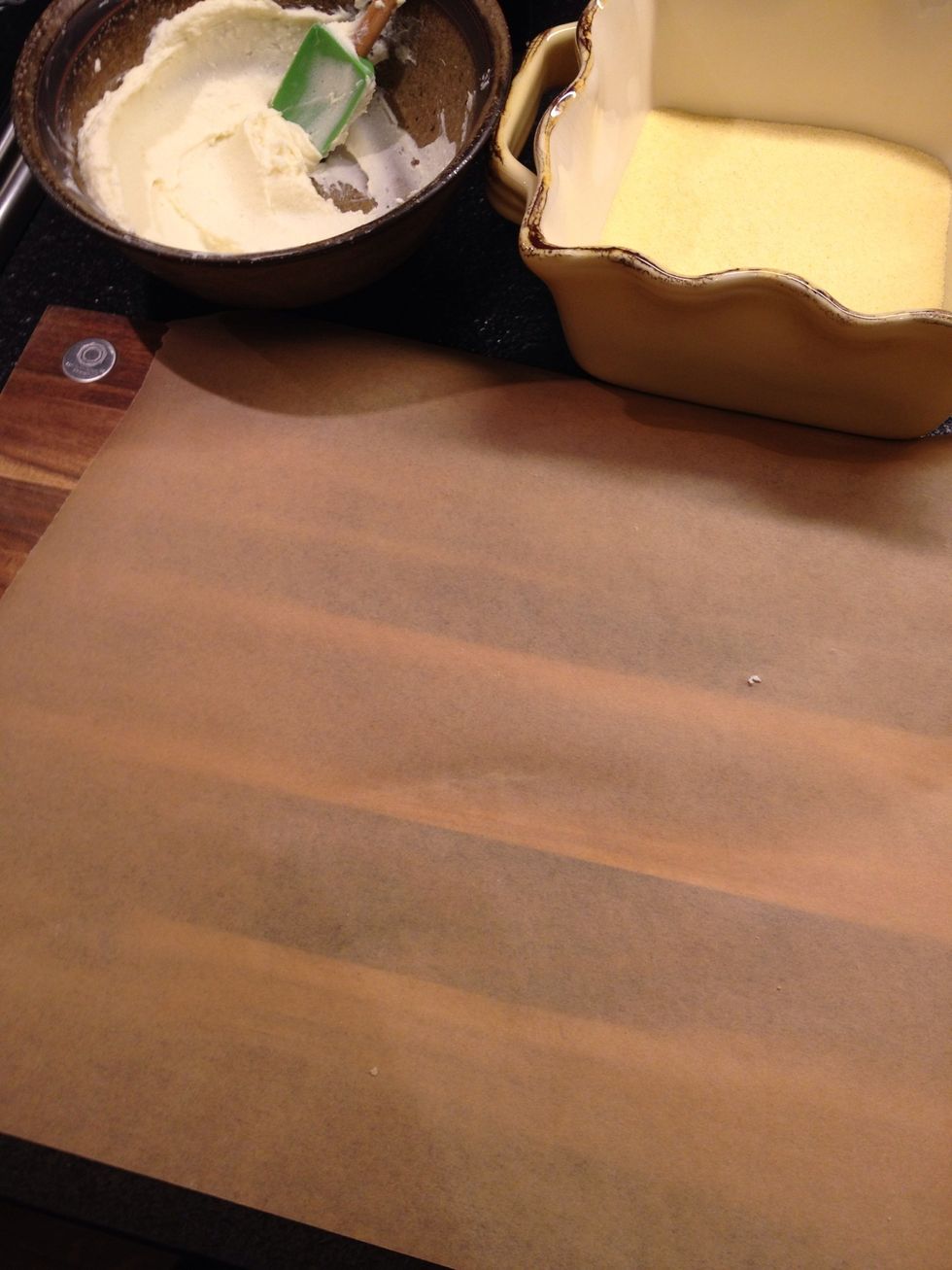 Some parchment.
A piping bag or a any other bag.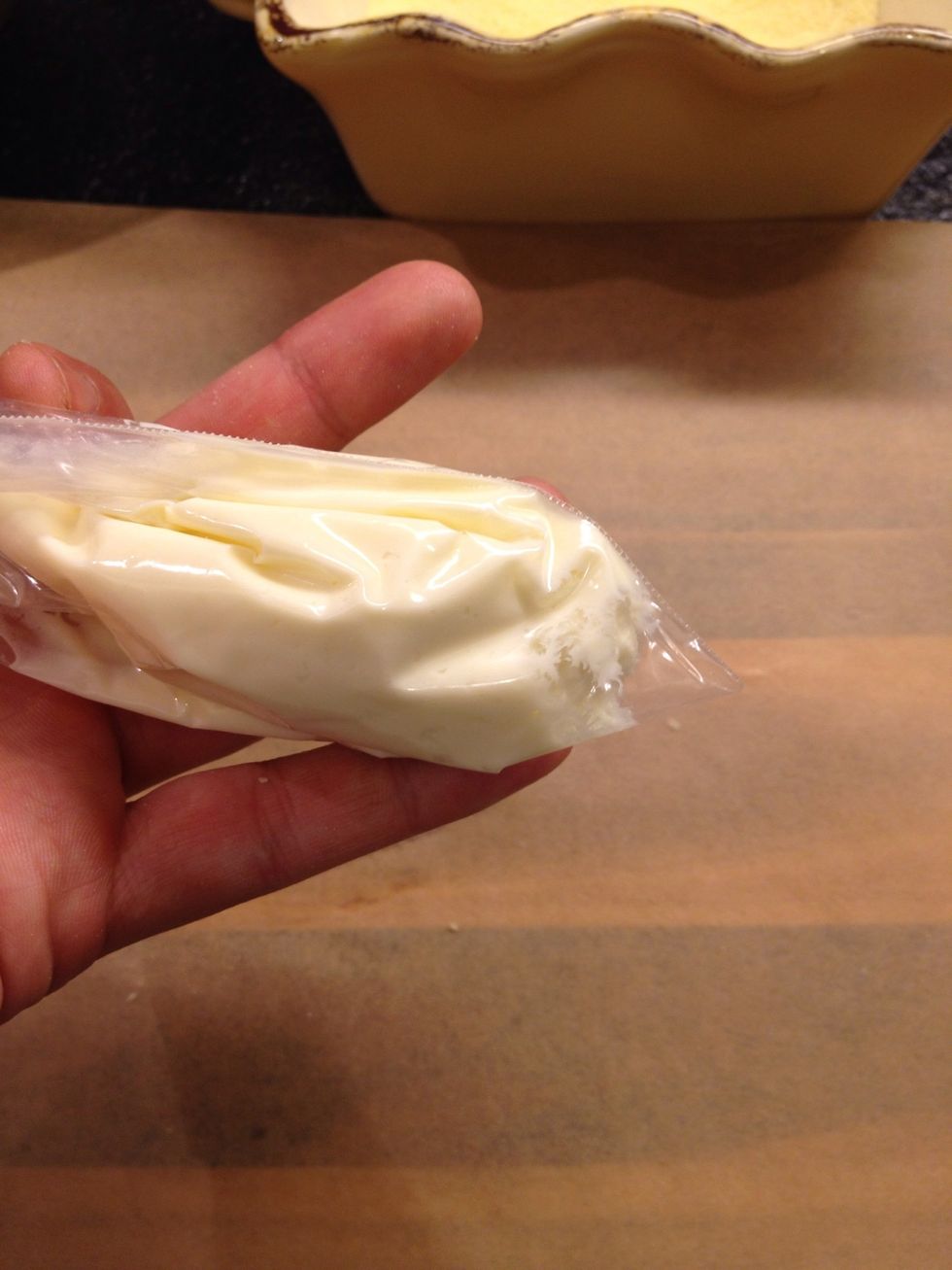 Works perfectly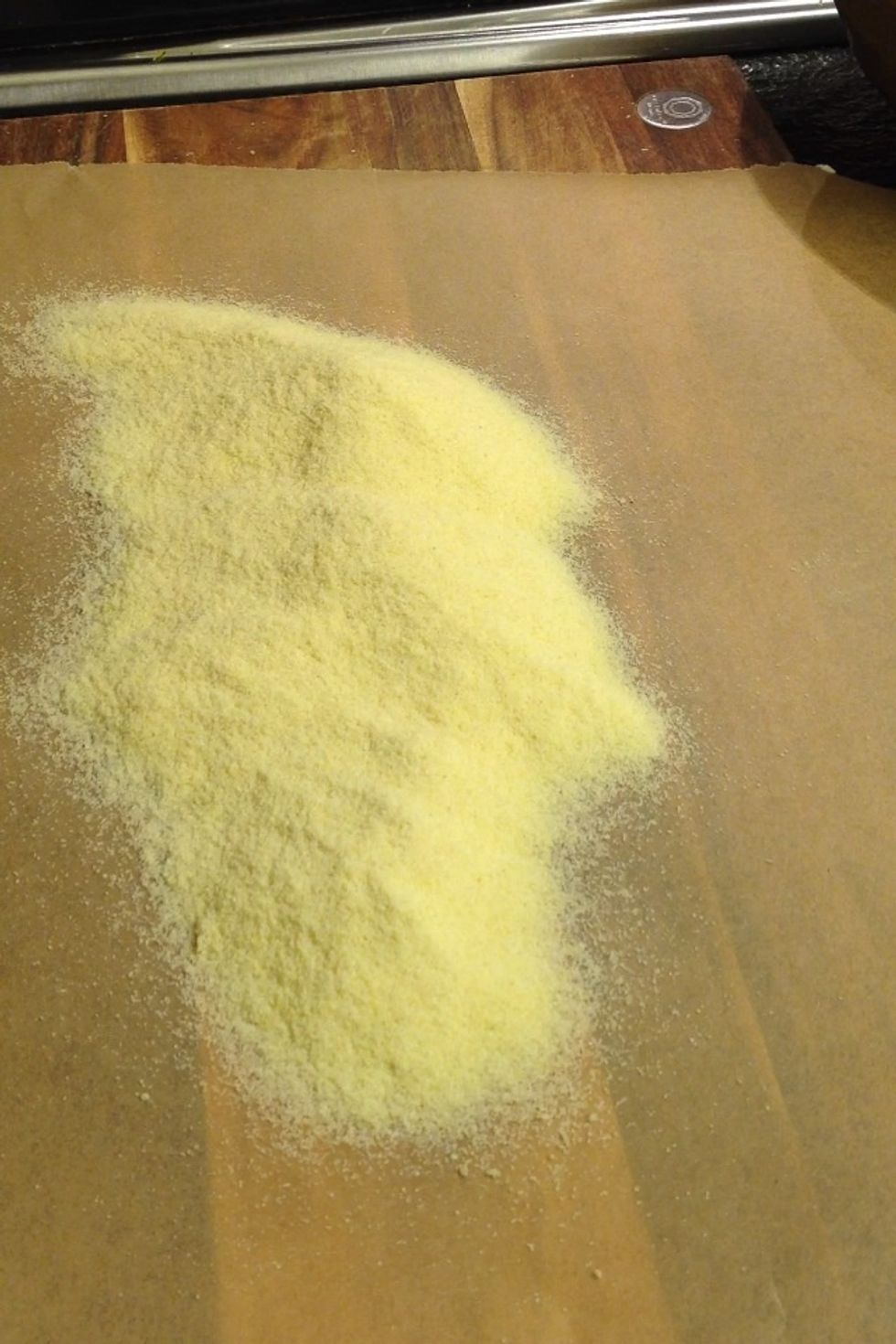 Pour some semolina in the parchment
Cut the tip of the bag. The more you cut the ticker the gnudi.
Or do some of these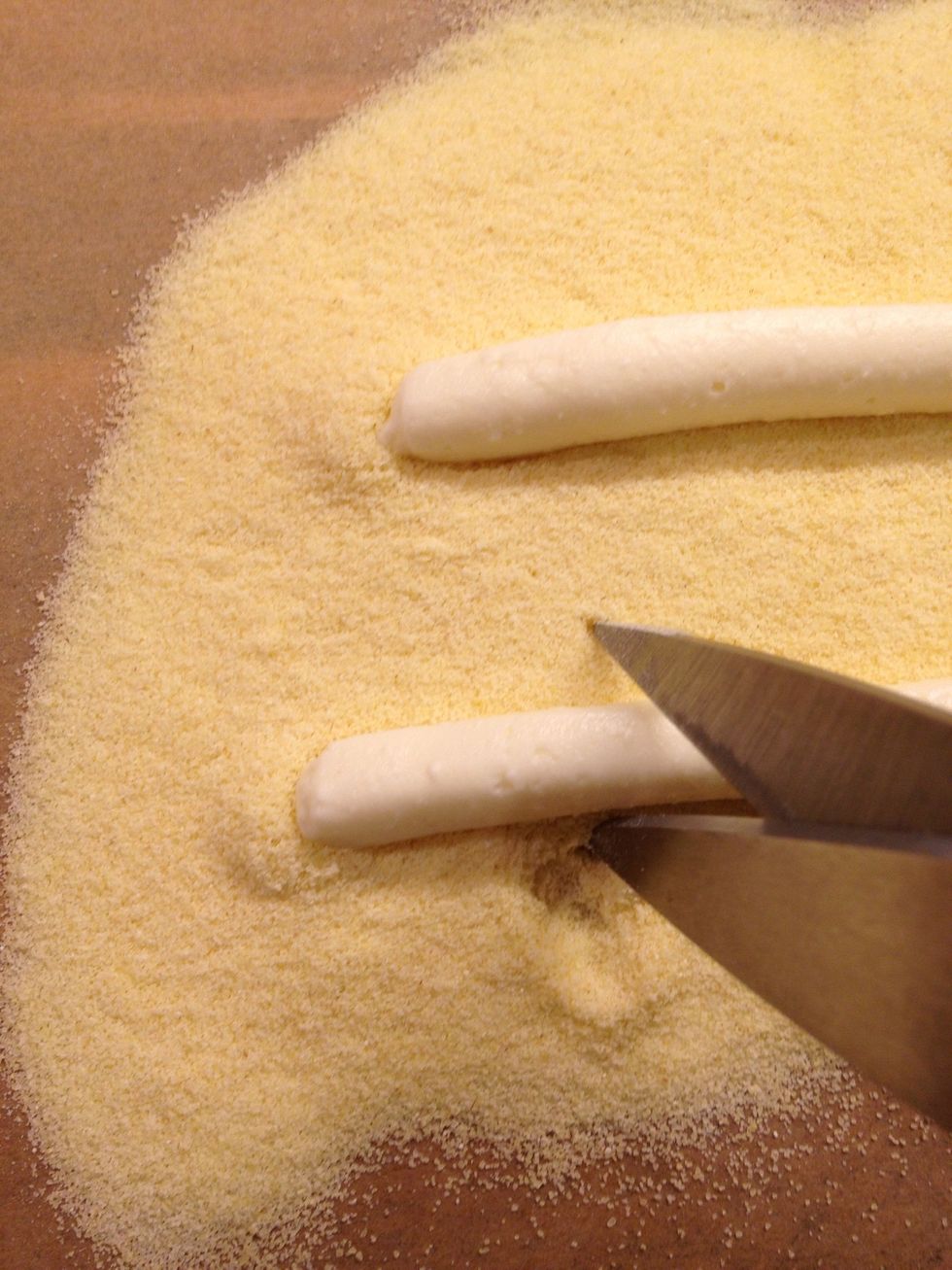 Chop into logs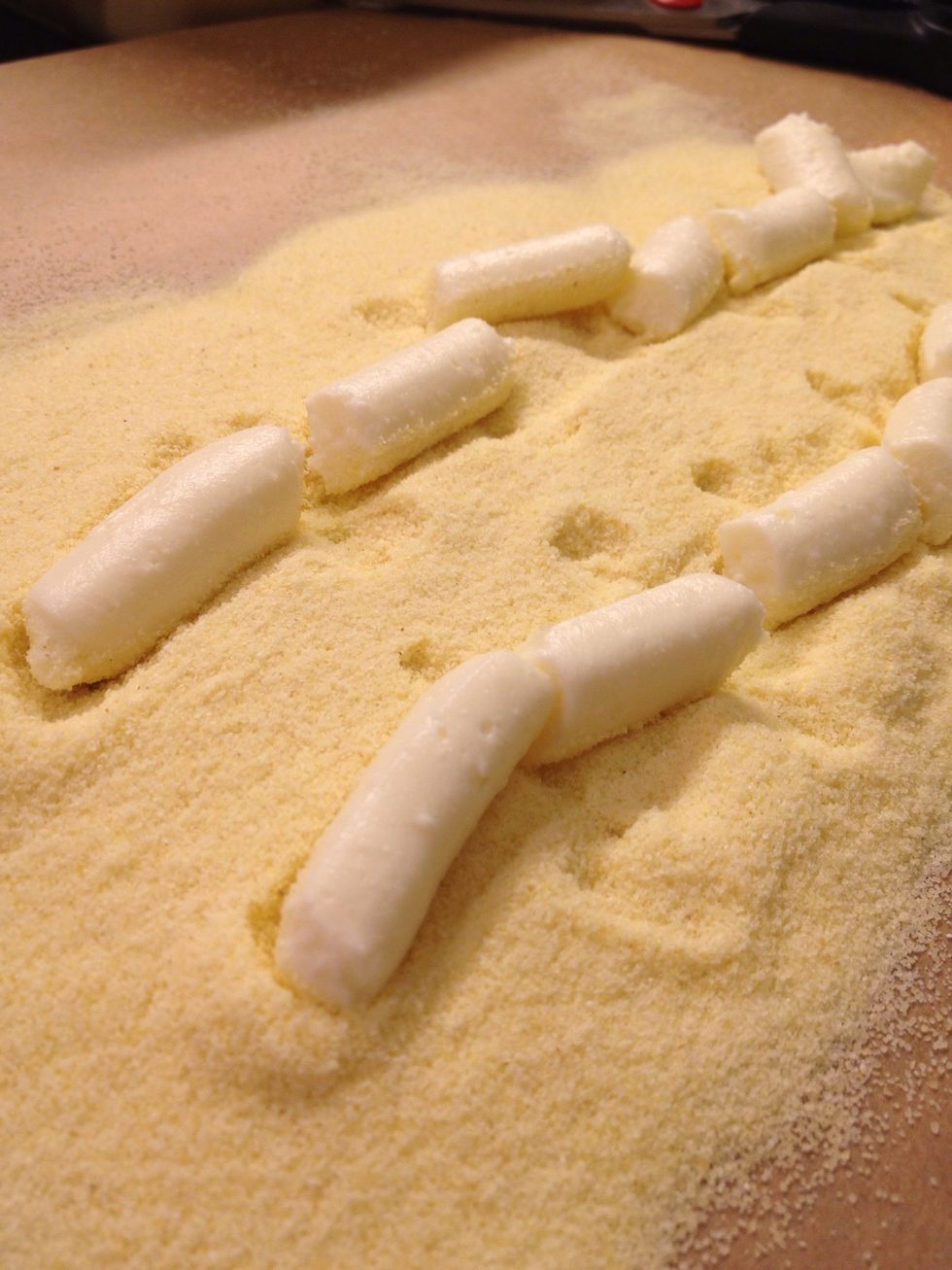 You can choose the size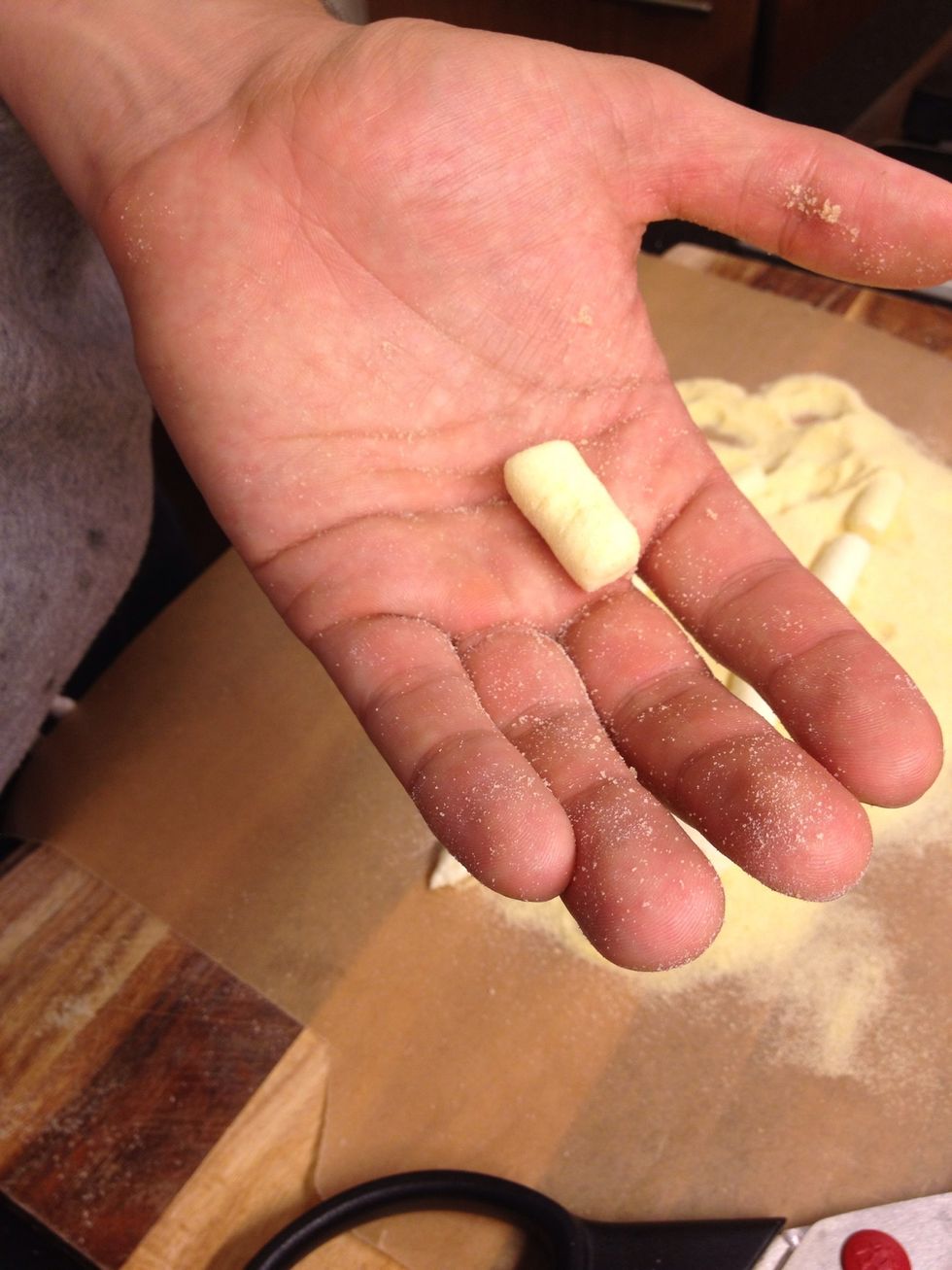 Mold it gently. Make sure there is no cracks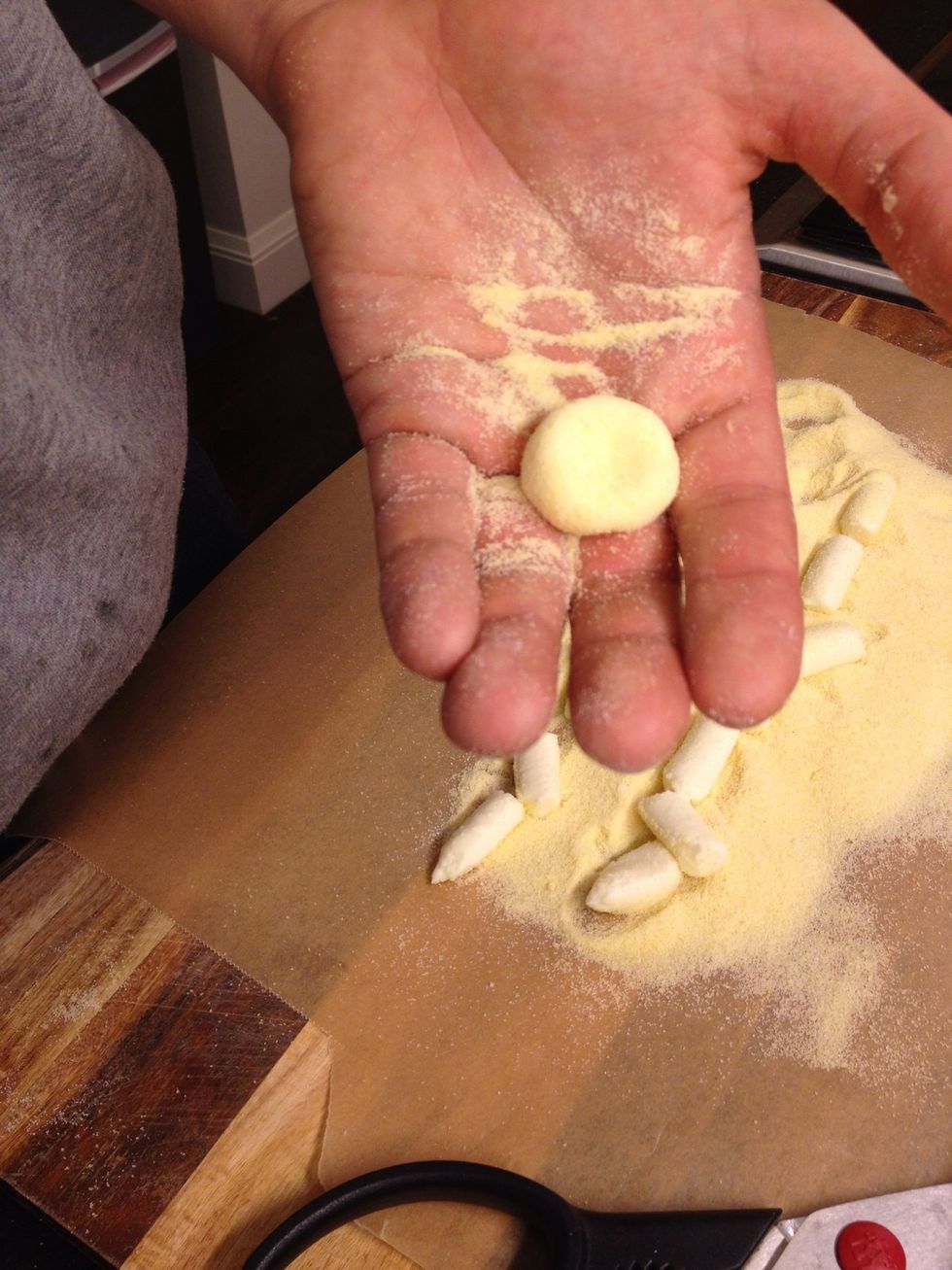 Or do little pillows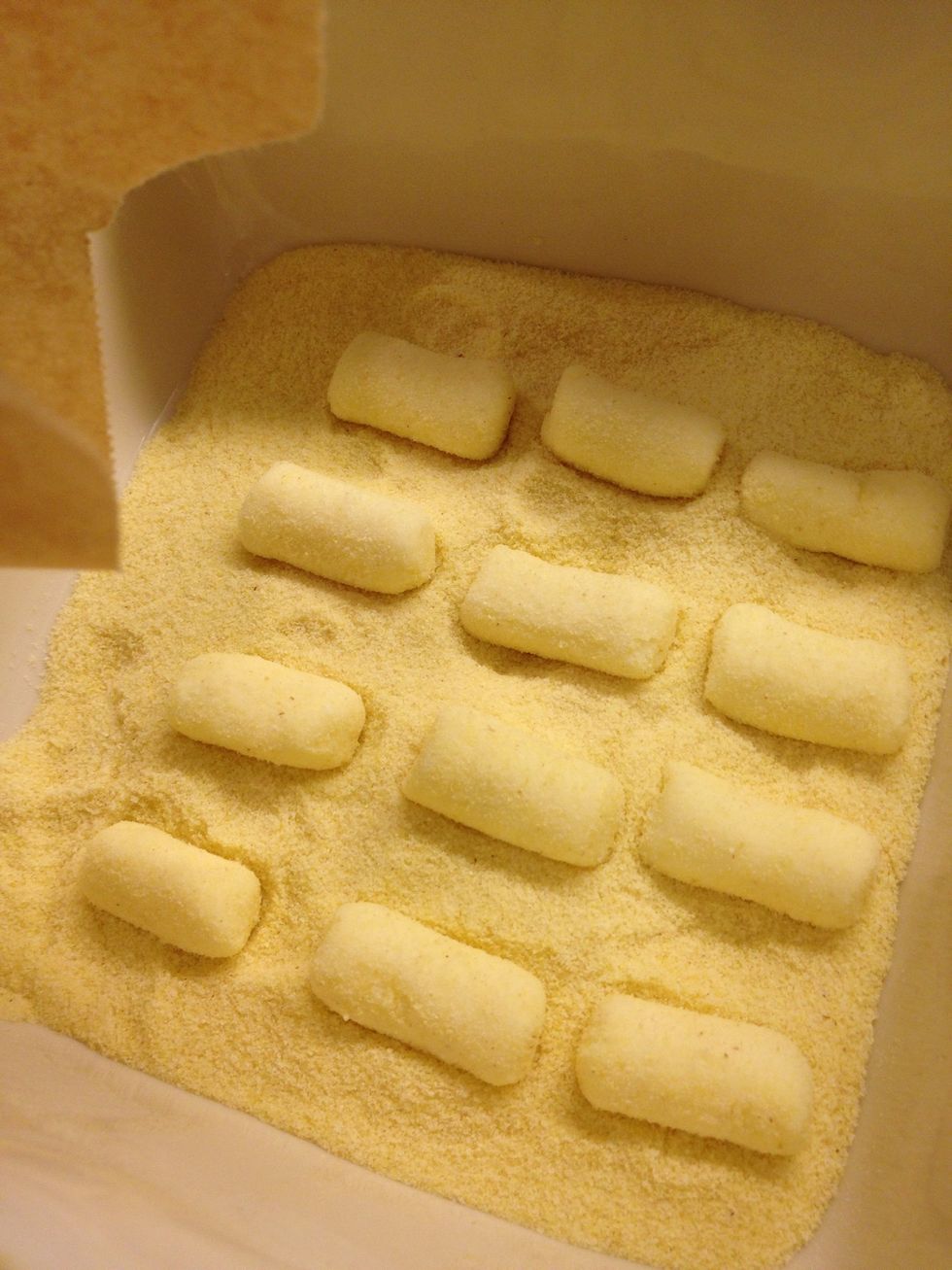 Add them to the place that they will rest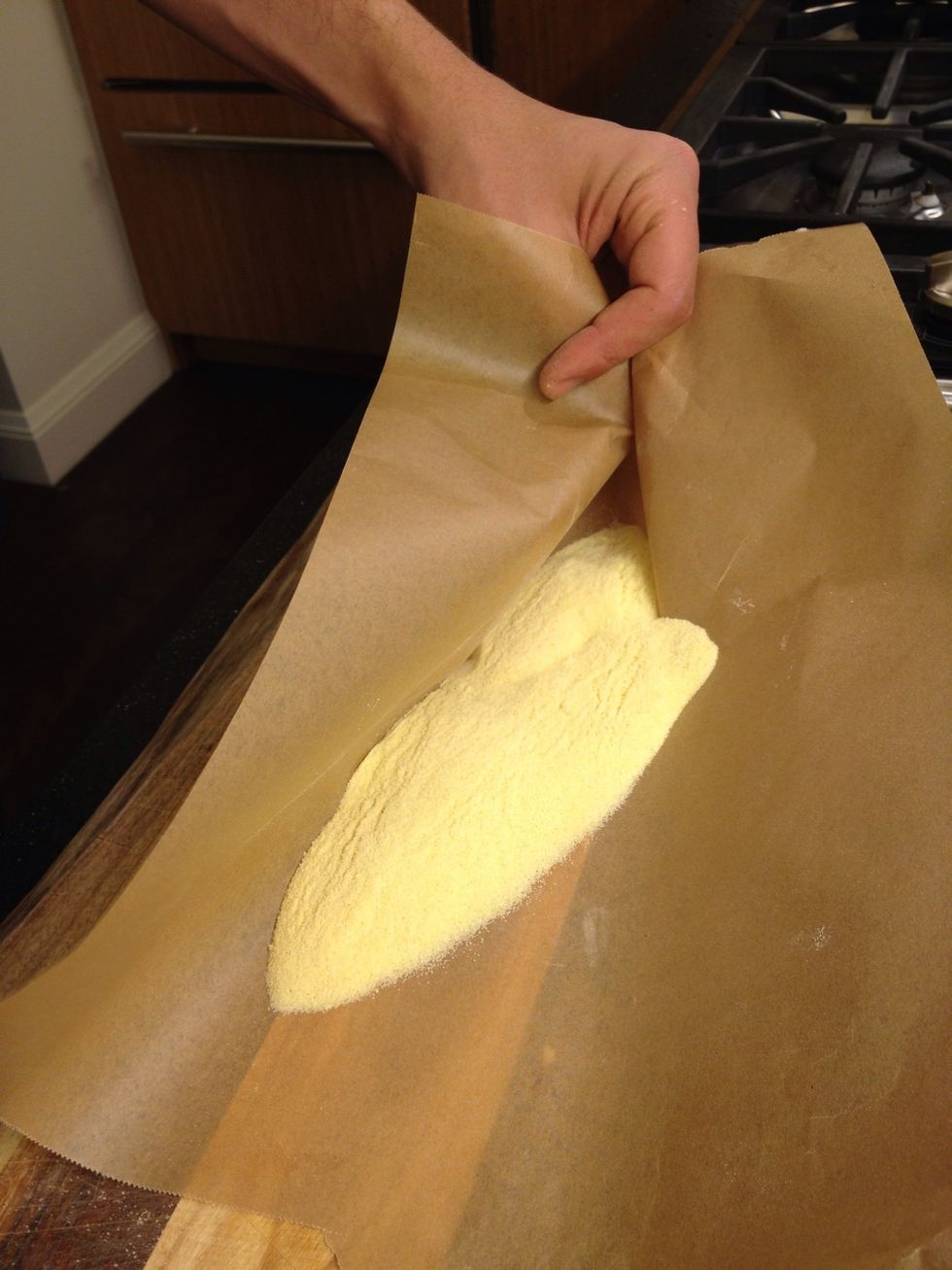 Grab the rest of the semolina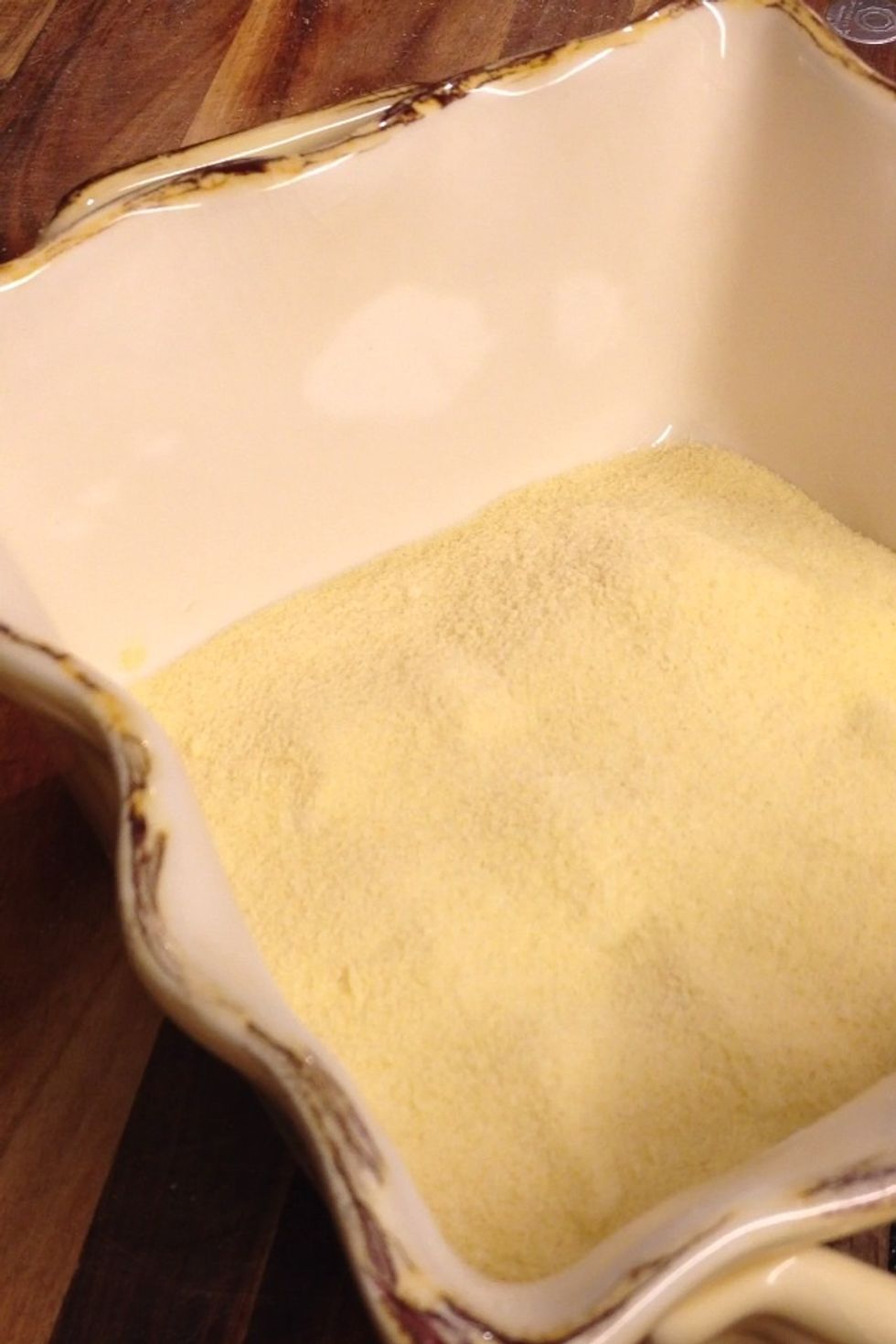 Make sure they are all under the semolina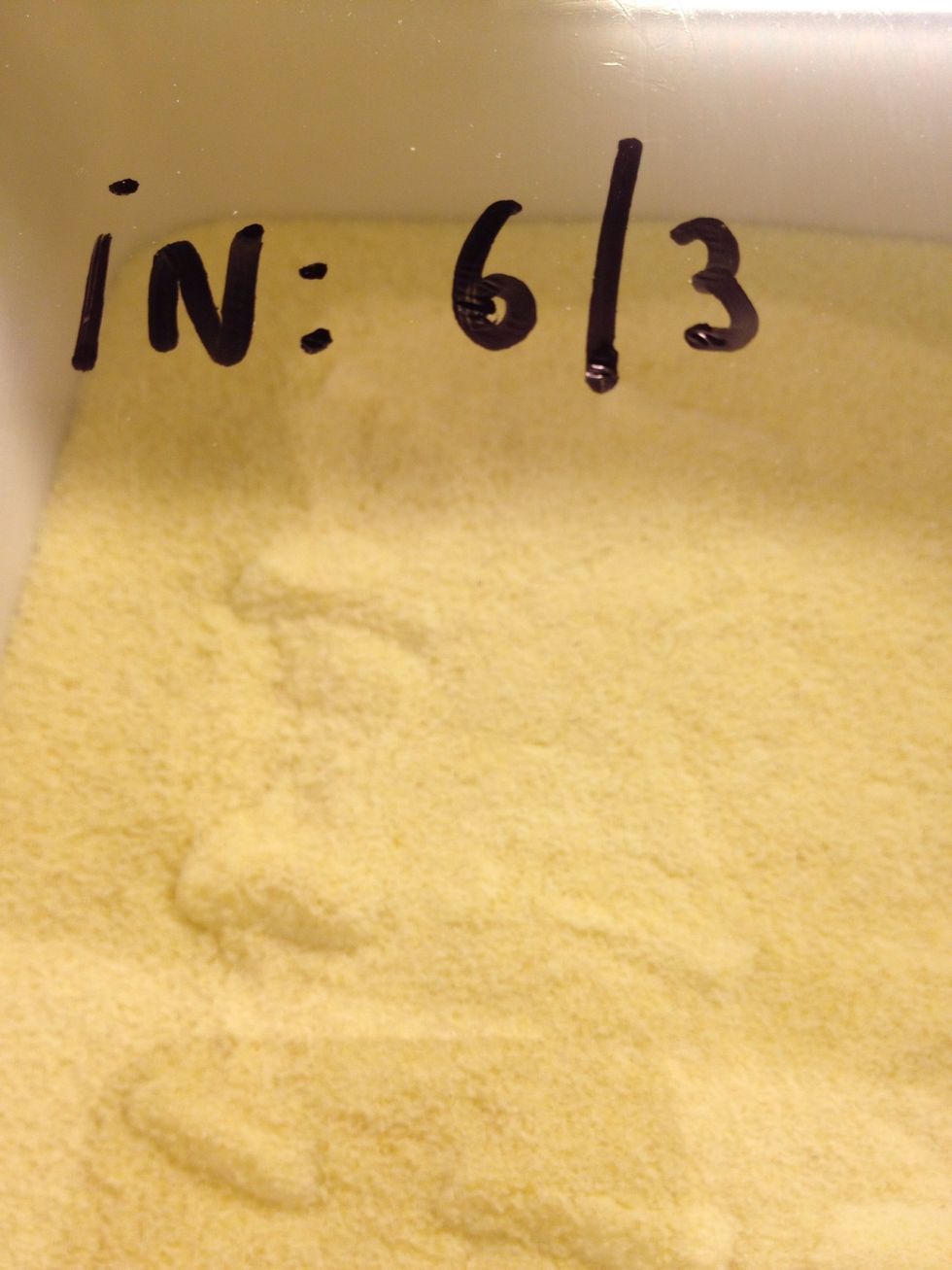 Cover and put it in the fridge. This whole process takes three days... Or you can cheat and have them ready in a couple of hours.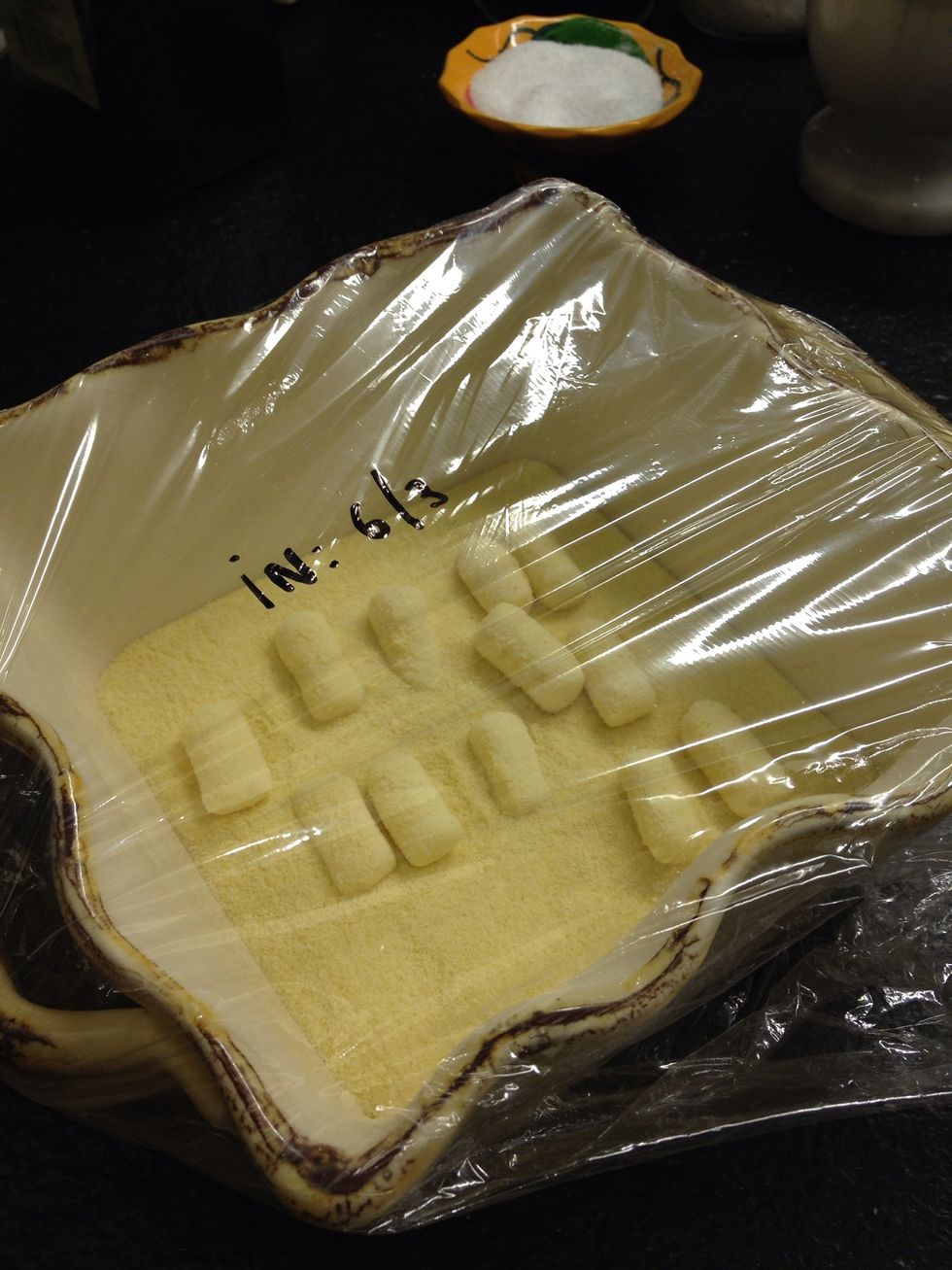 Take it out the next day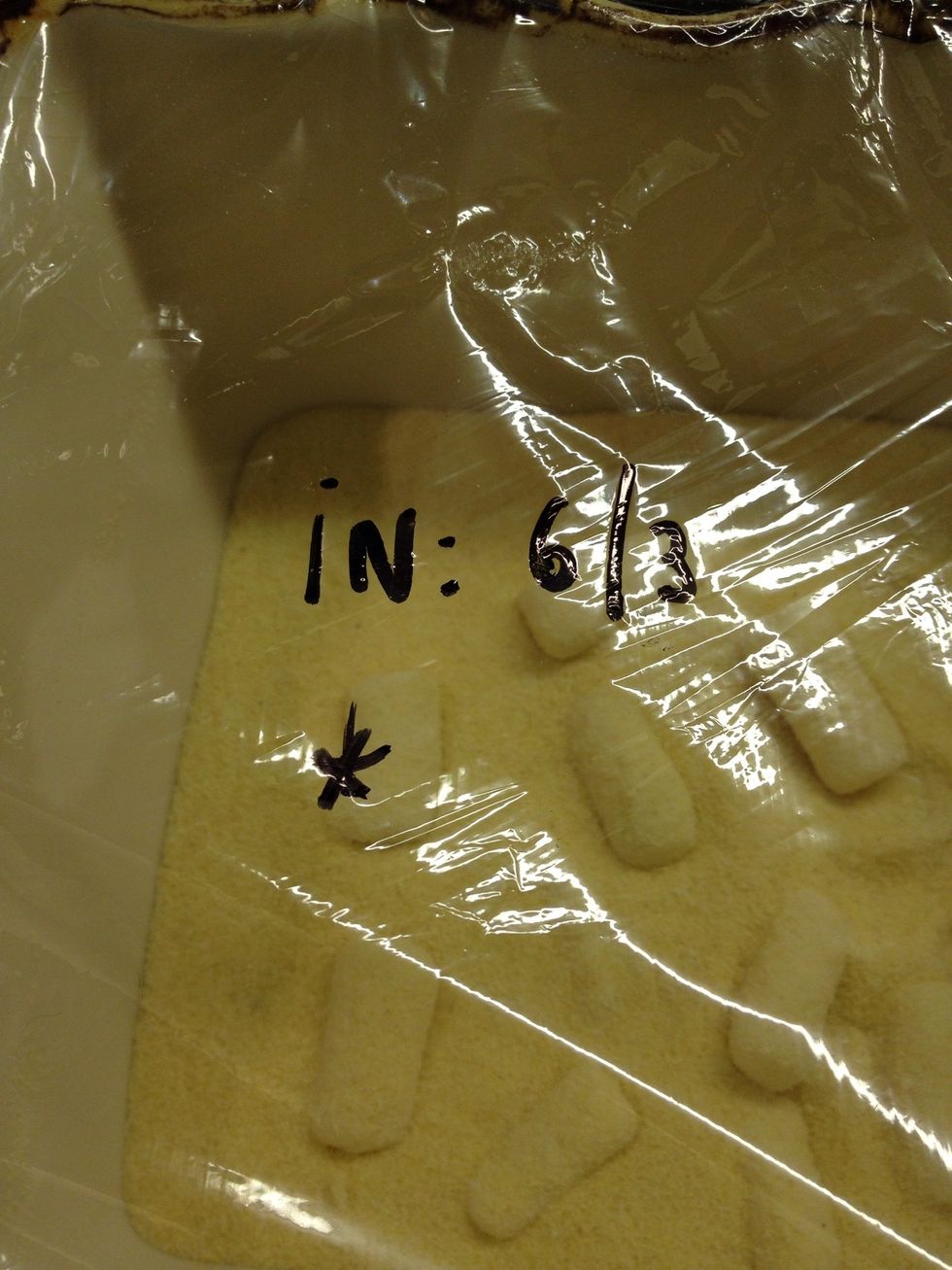 Do a mark and back to the fridge. Repeat this steps once a day.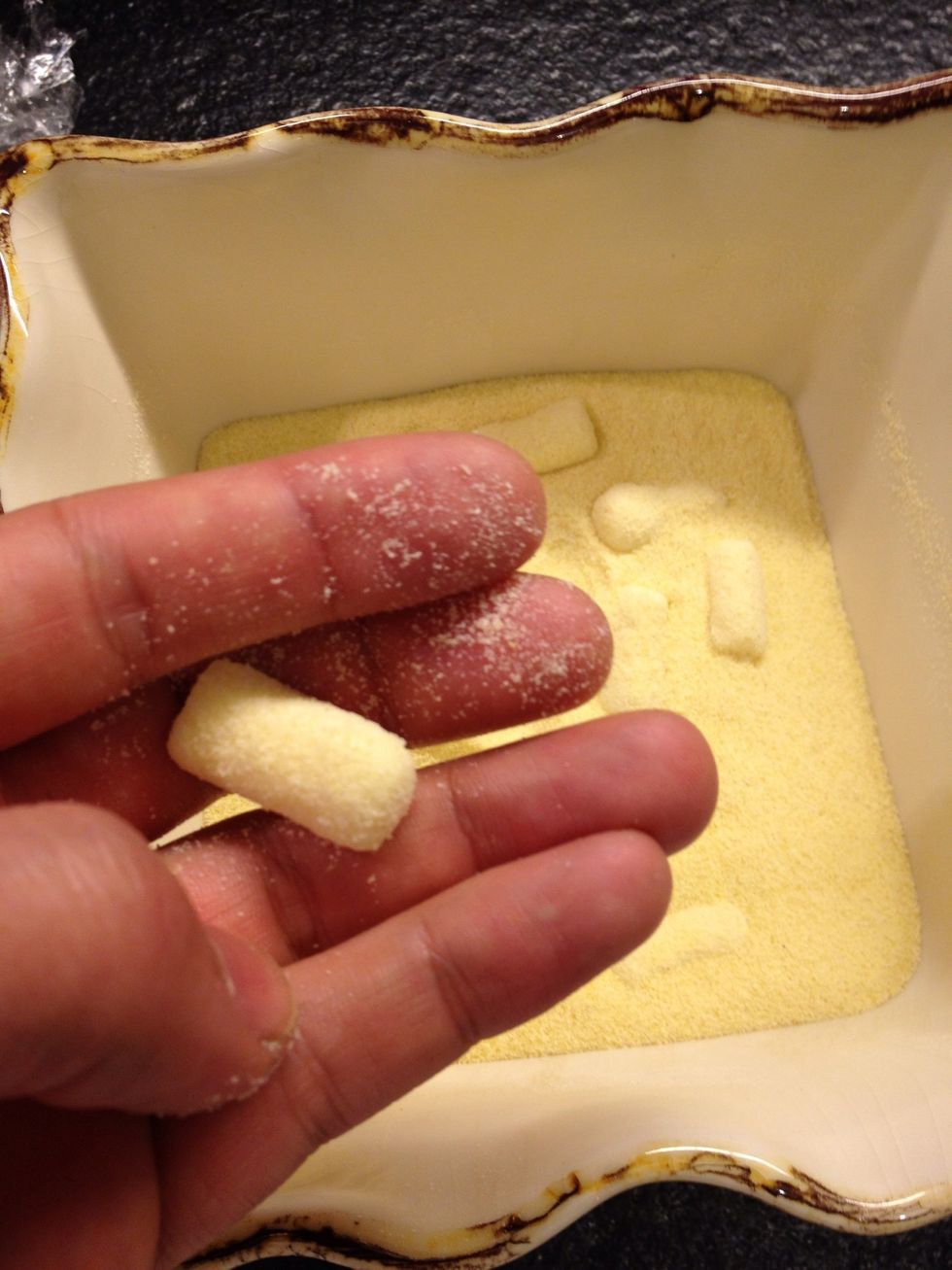 You can feel that they will start to harden as the time goes by.. Before you prepare everything for a fancy dinner make sure you test one.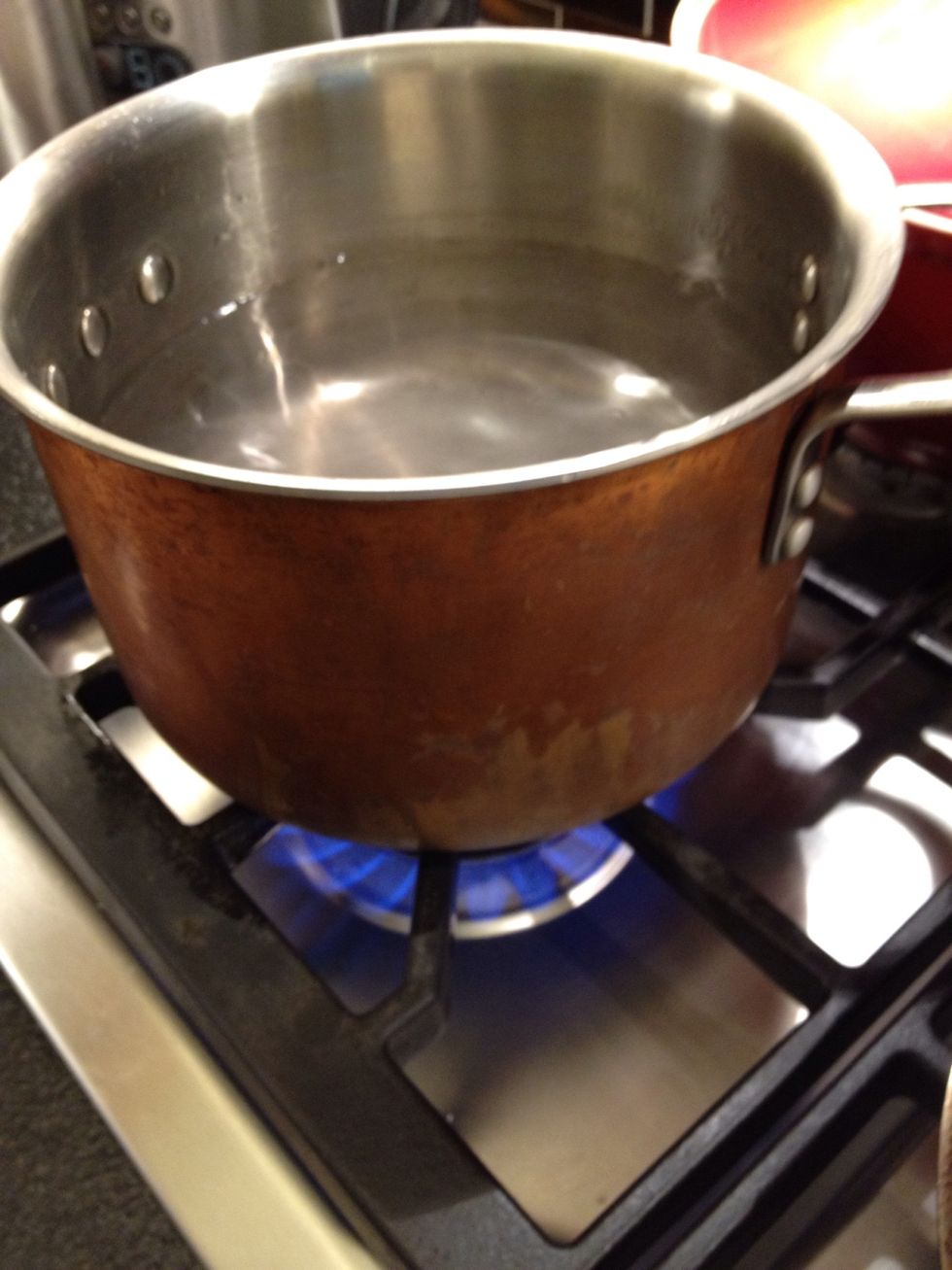 Have a pot of water boiling
drop a piece in there. Don't stir... It will break. Leave it there for a minute and take it off. More than that and they will fall apart. It should hold its shape and be soft has cotton.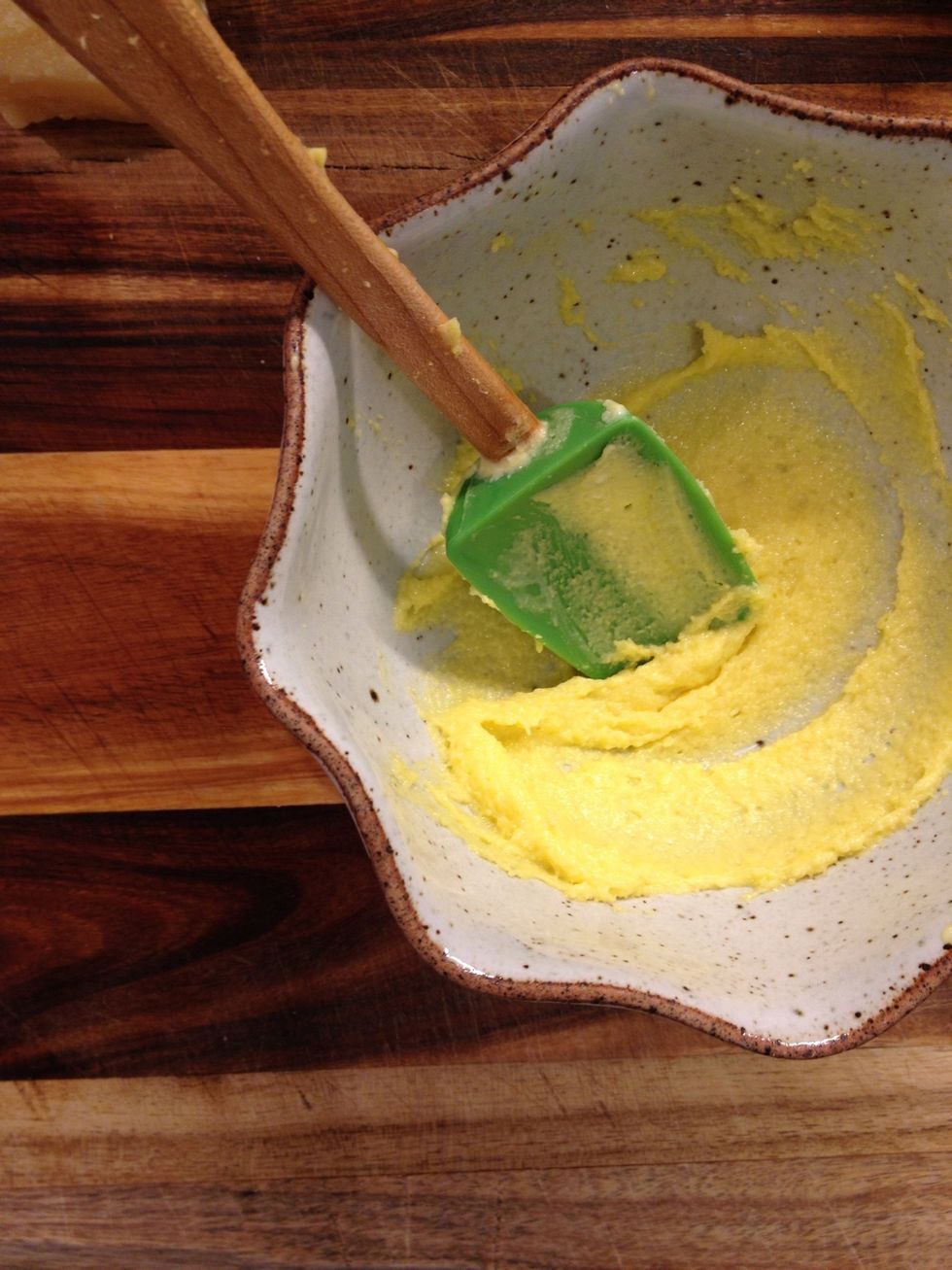 If you don't want to wait three days or take any chances add a yolk and a spoon of semolina to the mixture. It will not be as soft or as white.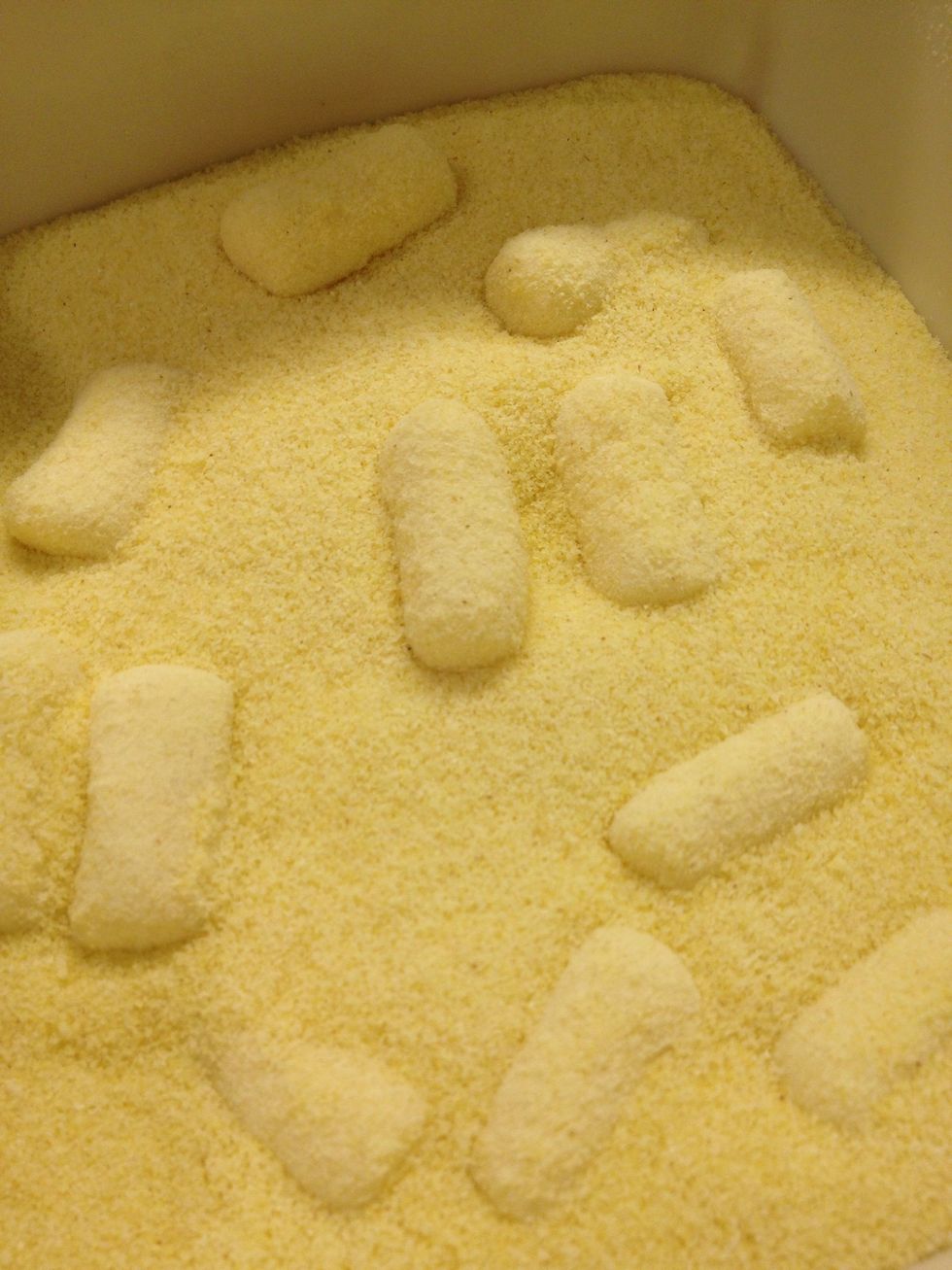 Do everything as before but leave it in the fridge for just a couple of hours.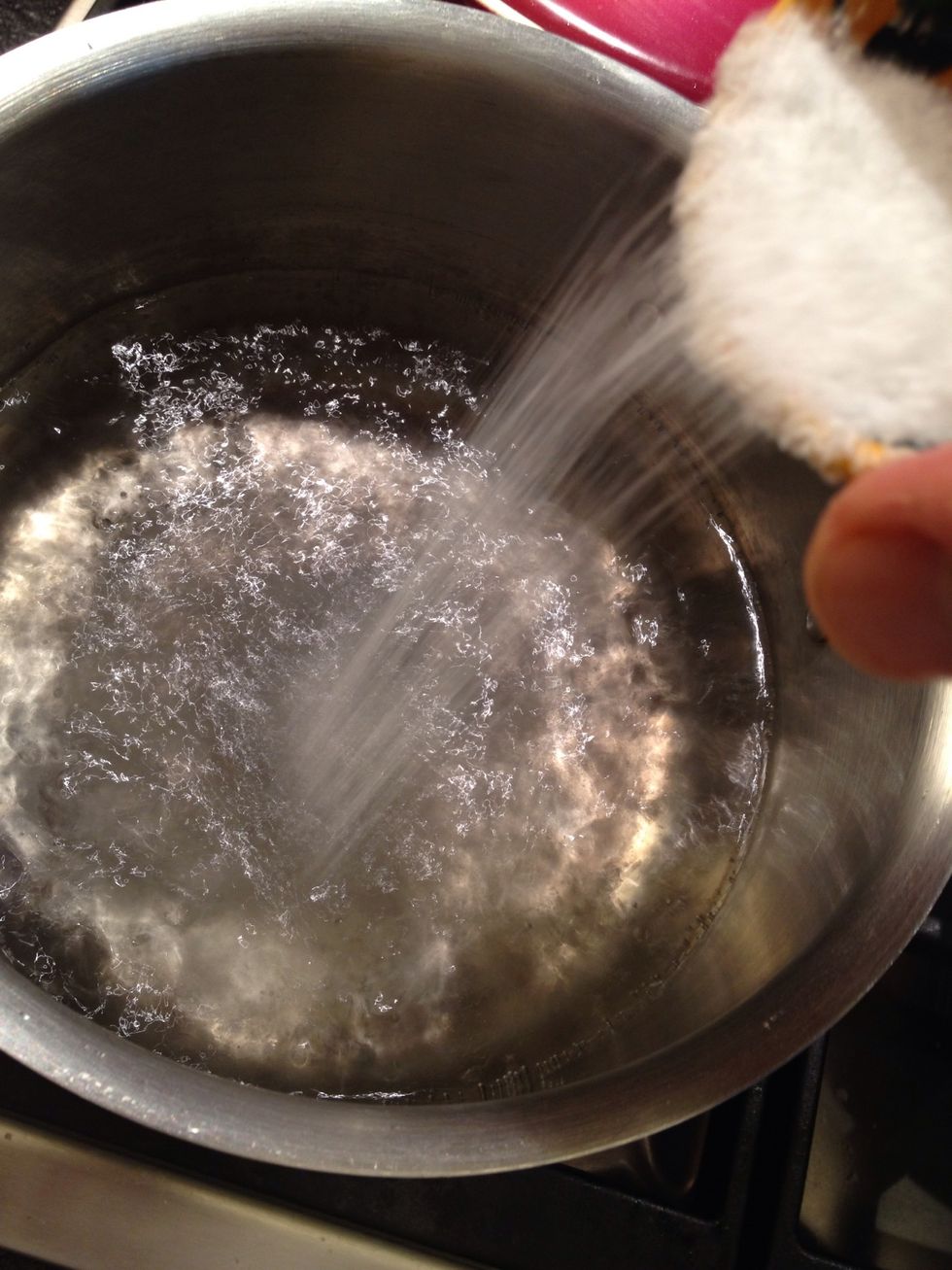 Season the water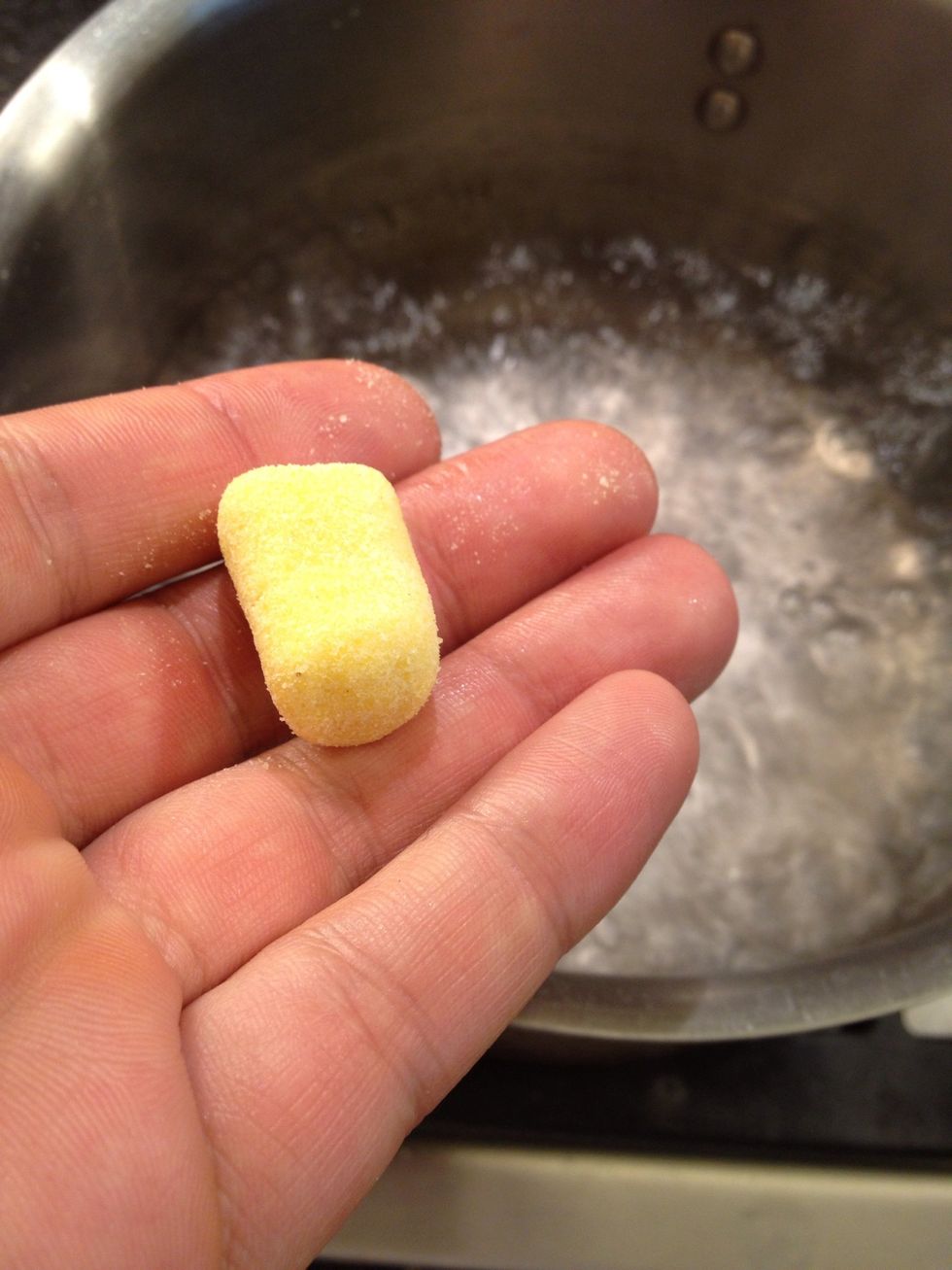 Always test one.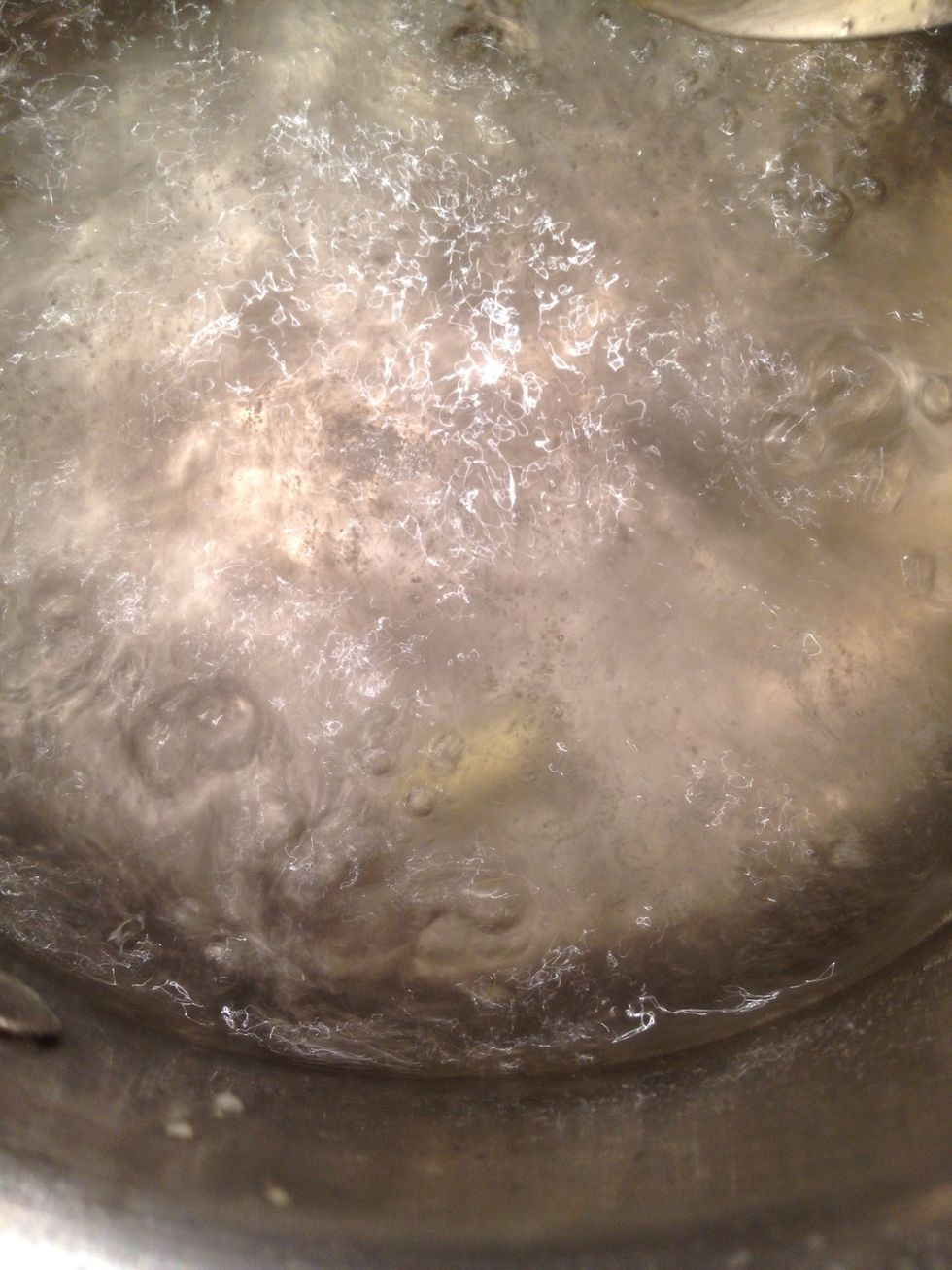 If you cheated it will come to the surface when ready.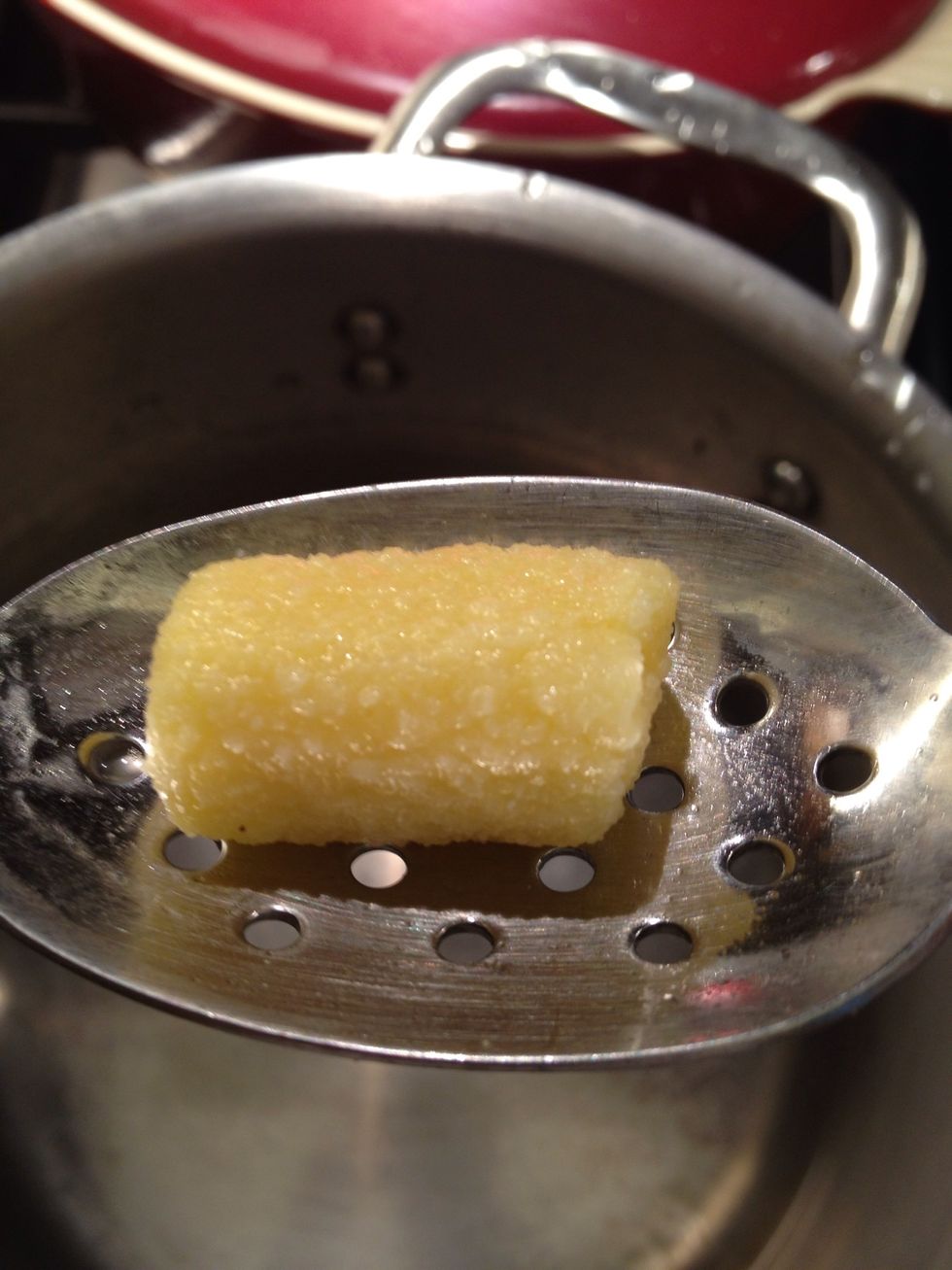 You made it.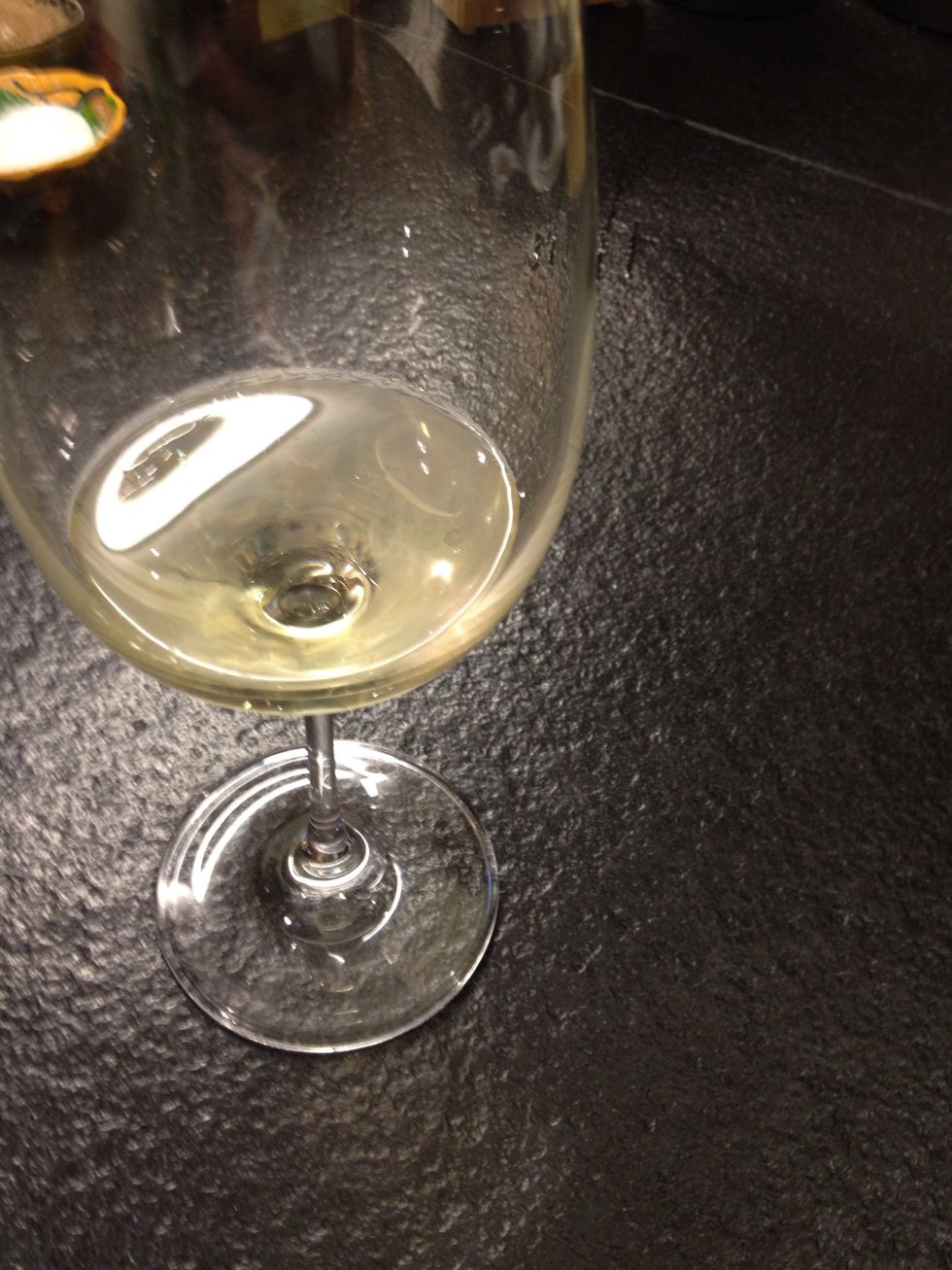 Pour yourself a glass of wine. Celebrate. But not too much.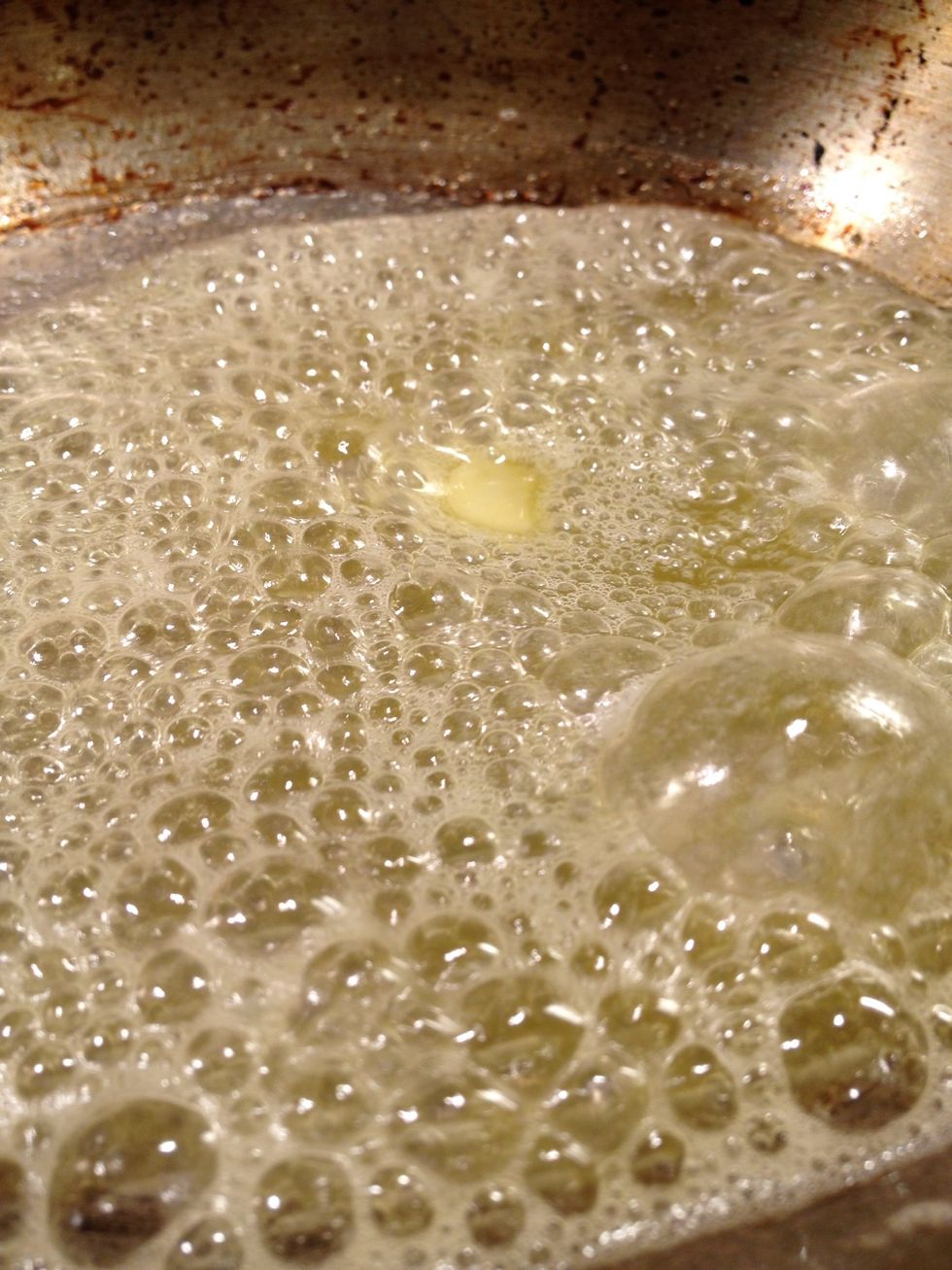 Do some beurre noisette.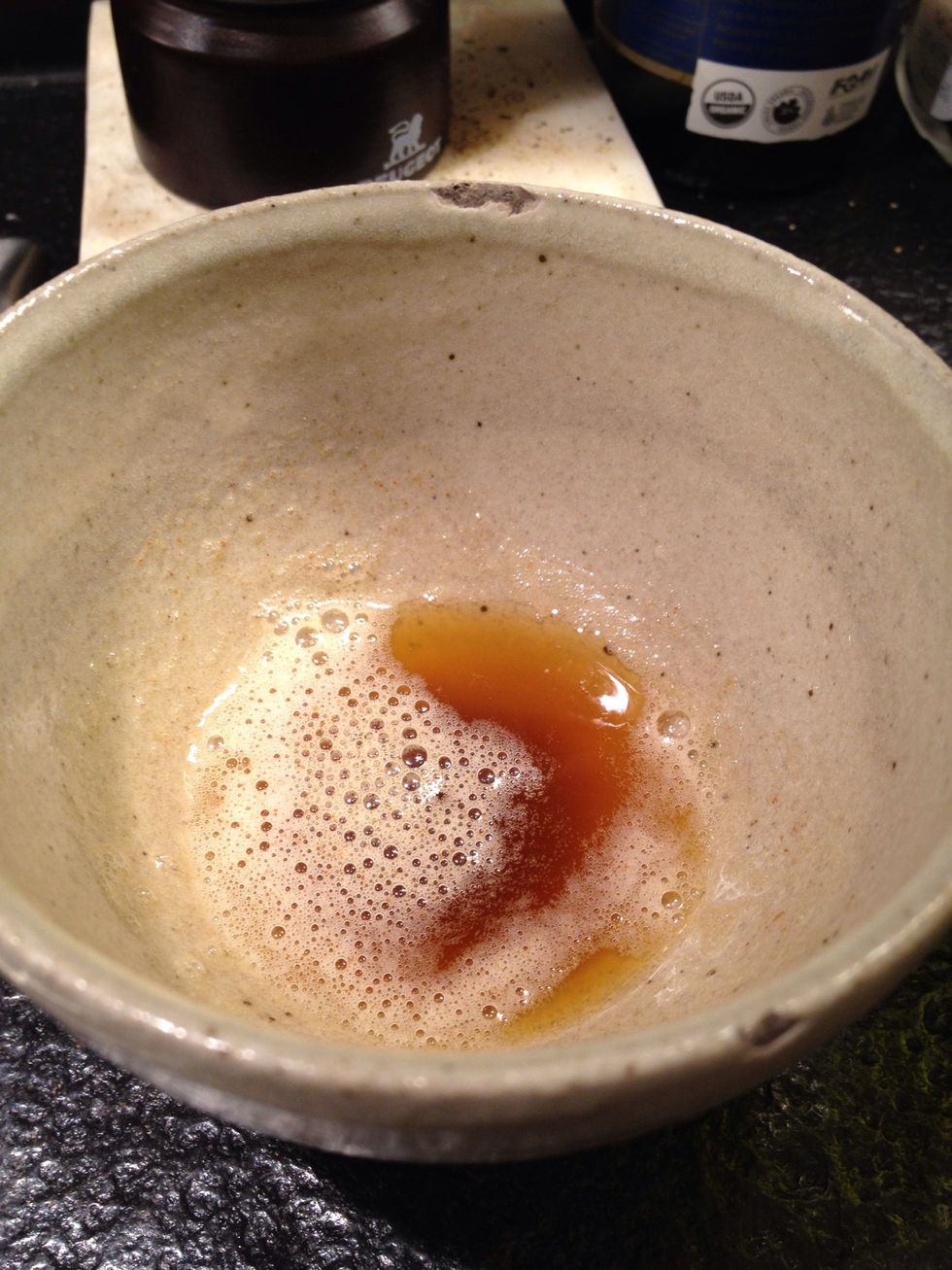 I'm sure there is a guide for that.
Grab some basil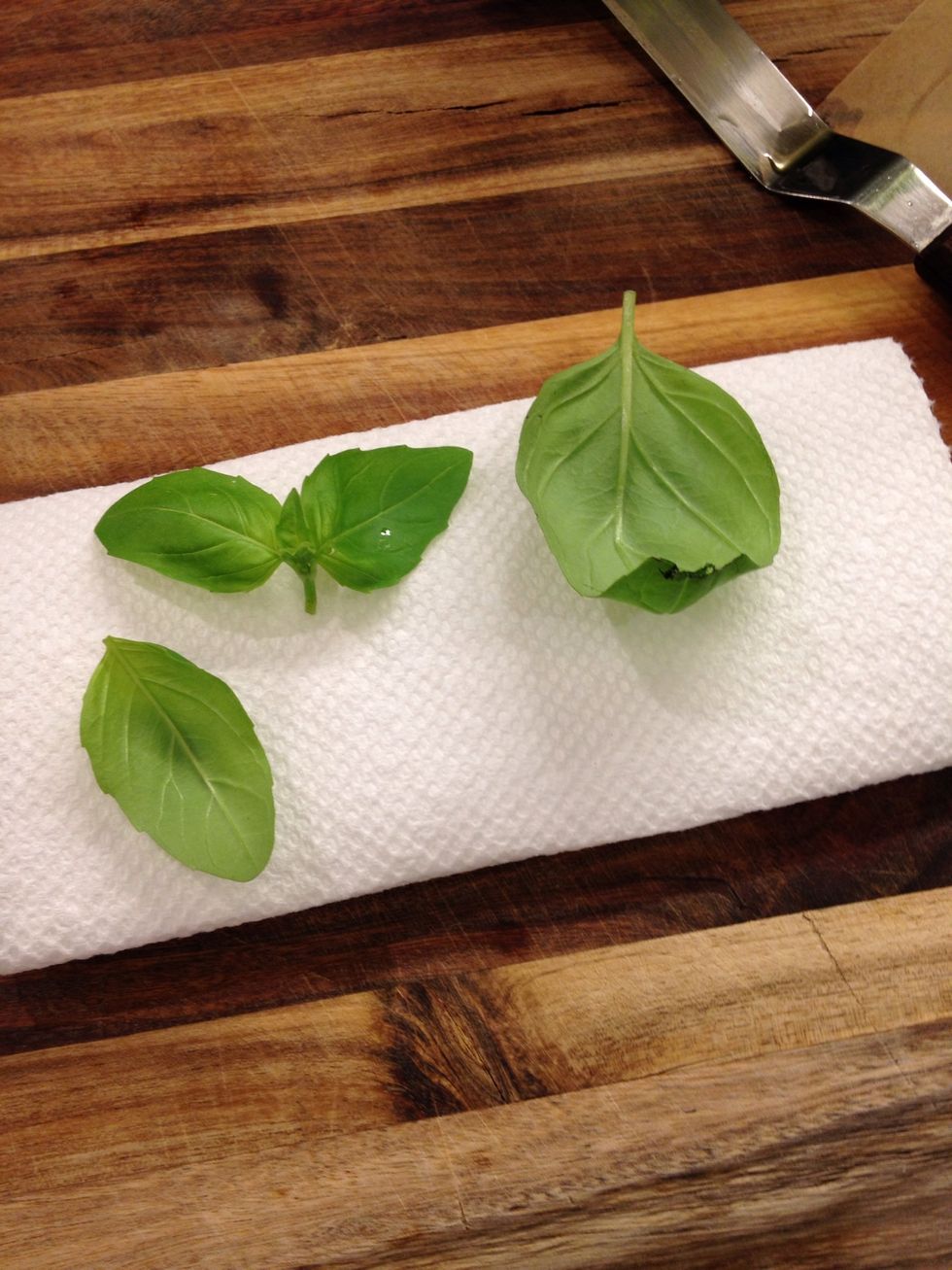 Pick a few leaves. You can fry them or use them as is.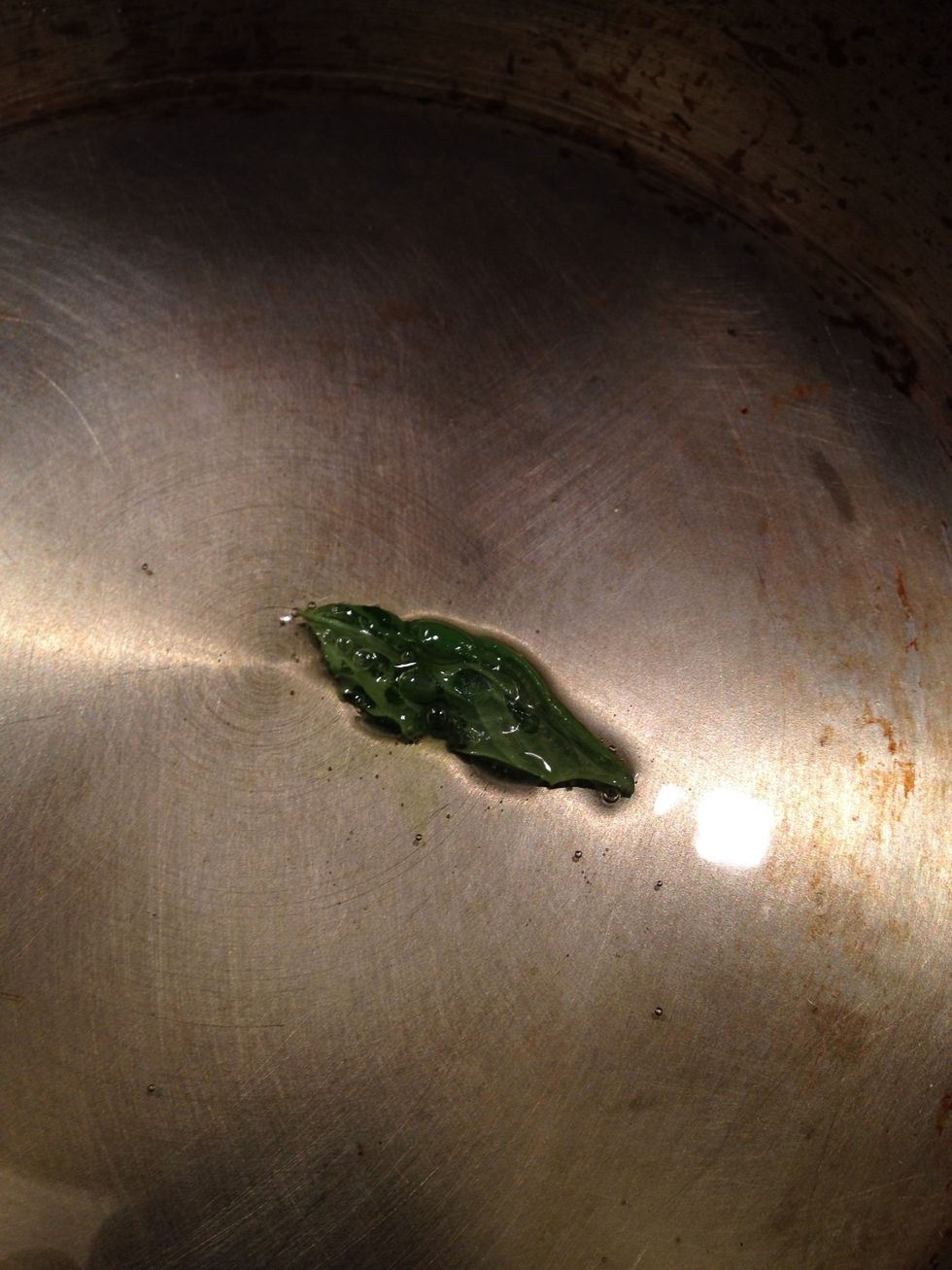 Take them off when you think they are ready. Should be crispy.
Lay them in a paper towel and season with salt.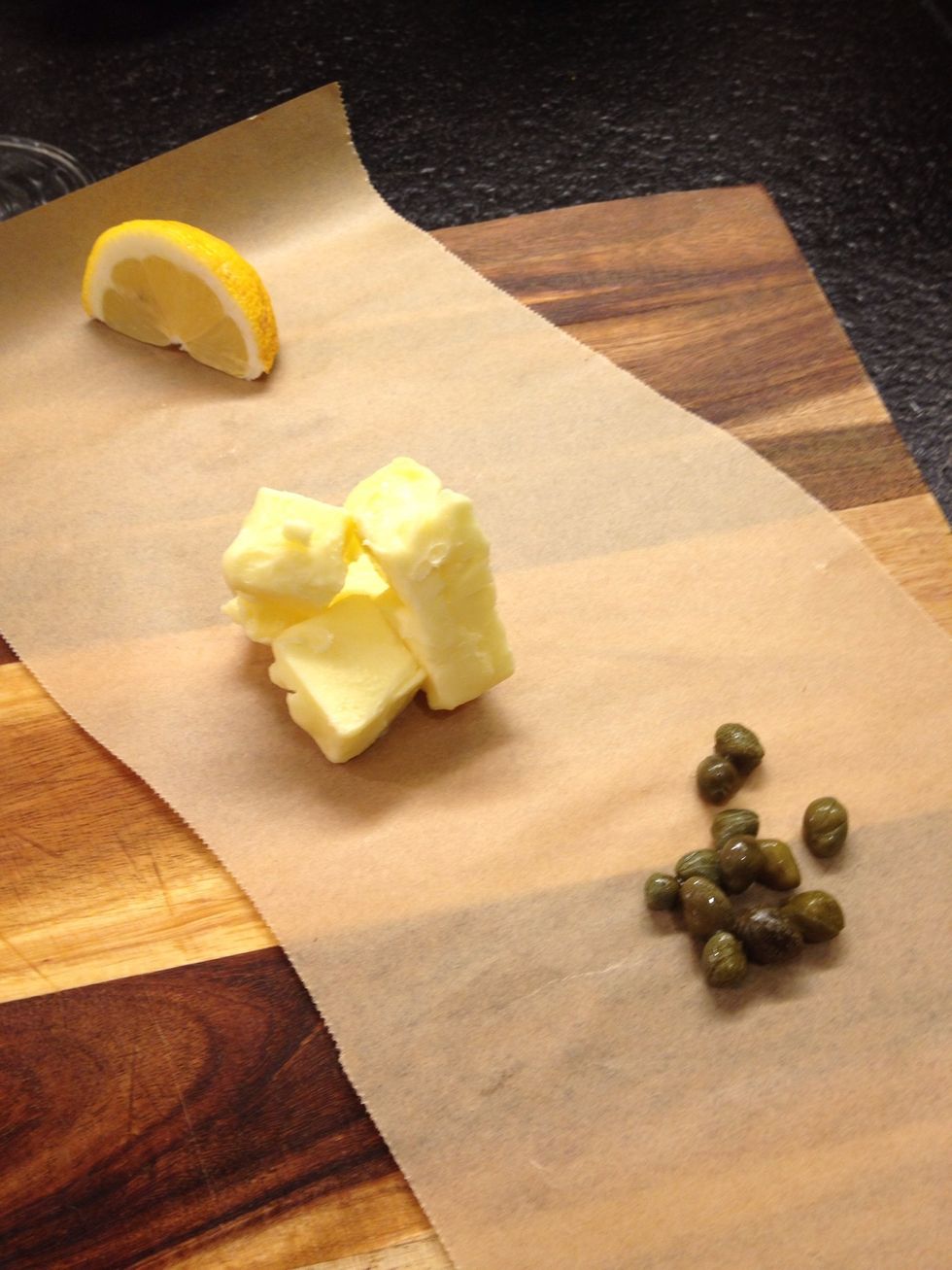 For the sauce. Don't worry about the gnudi, we will get to that in a little bit.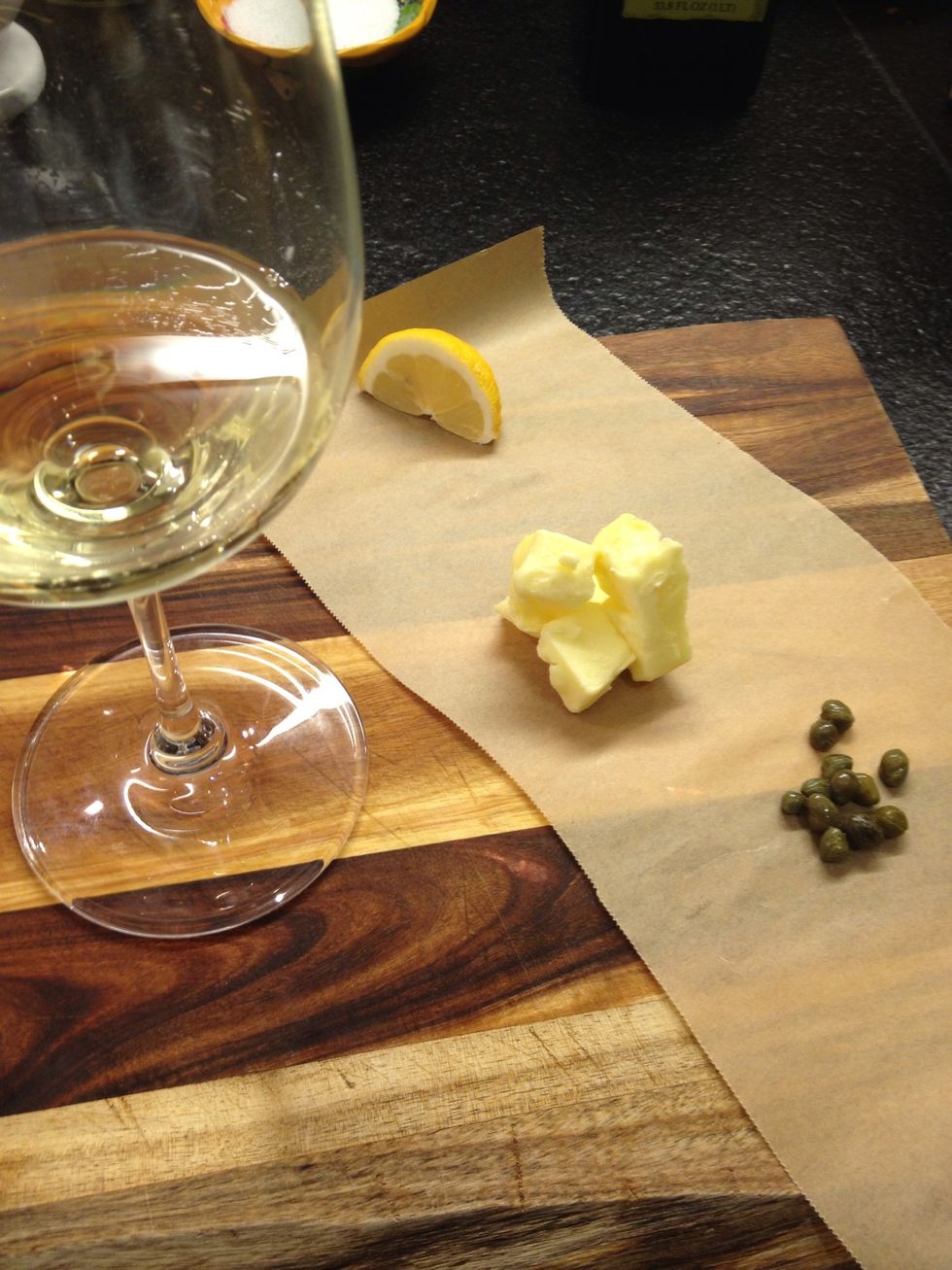 If you didn't go crazy celebrating you will still have some wine left. You will also need it.
Pour some wine in the pan.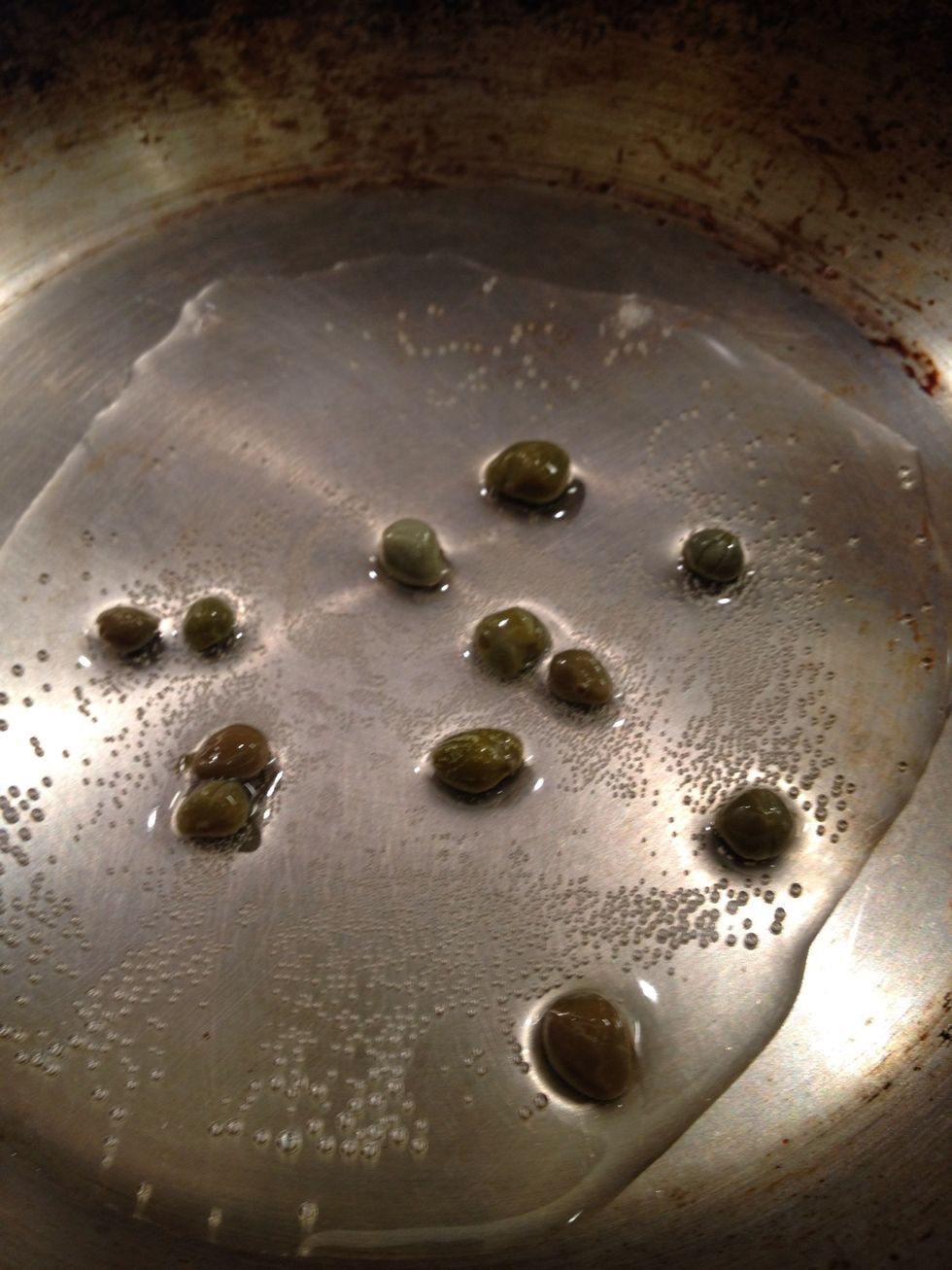 Capers
Jugo de limon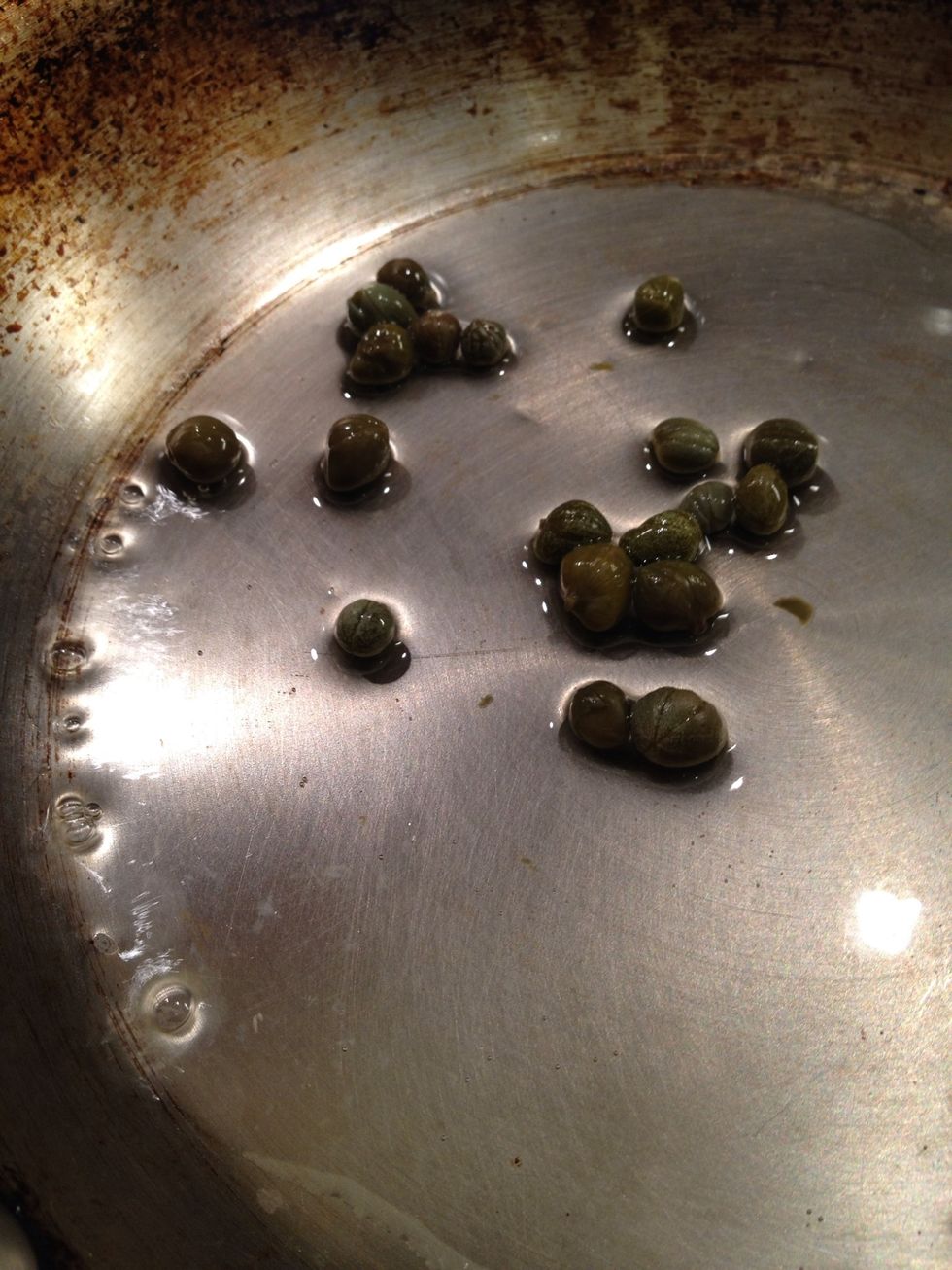 Let it boil. You can add some aromatics if you feel like fishing them out later.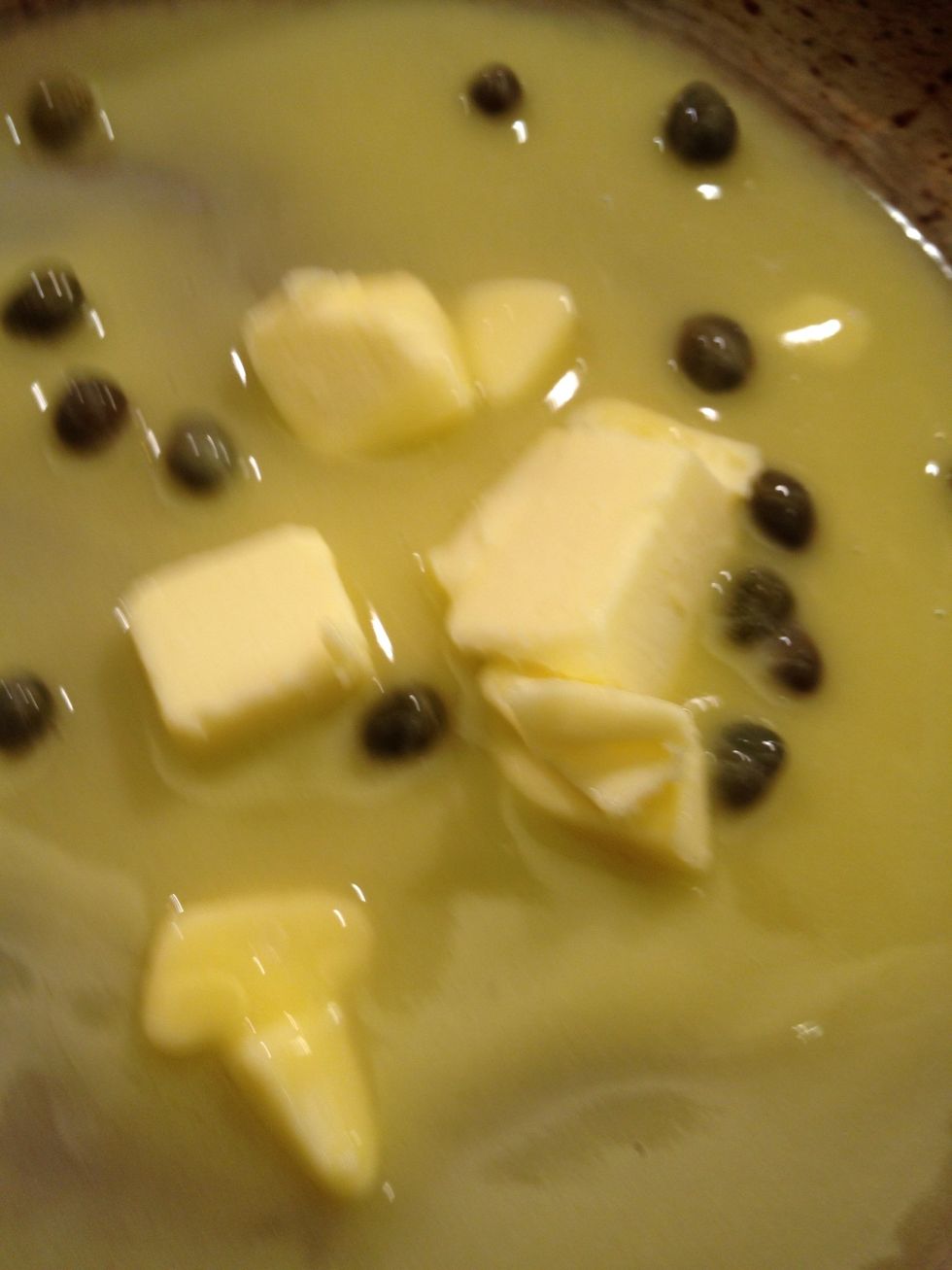 And more butter
When the butter its all melted season with some salt. Turn off the fire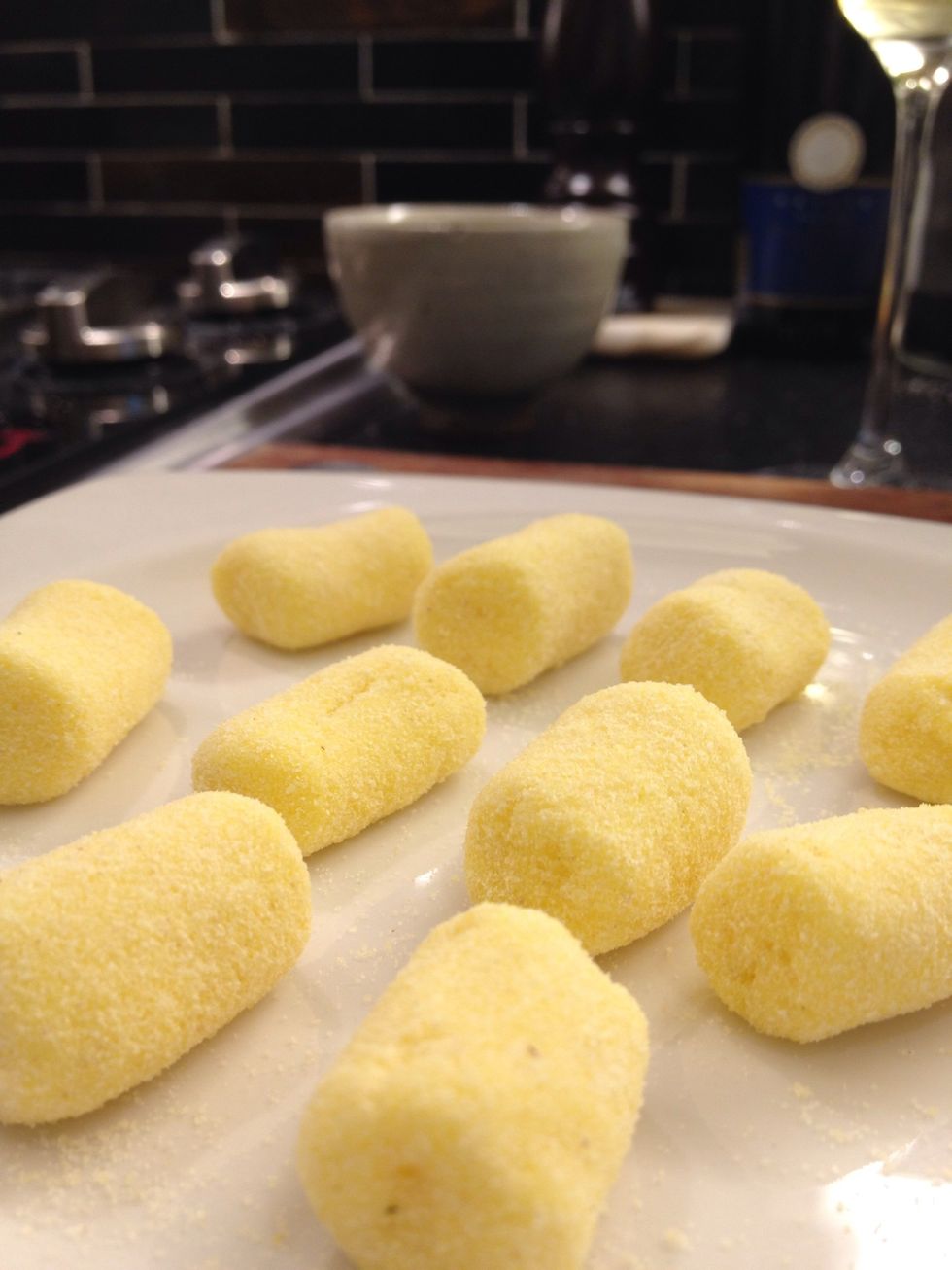 Get them all ready. Dust off any excess of semolina.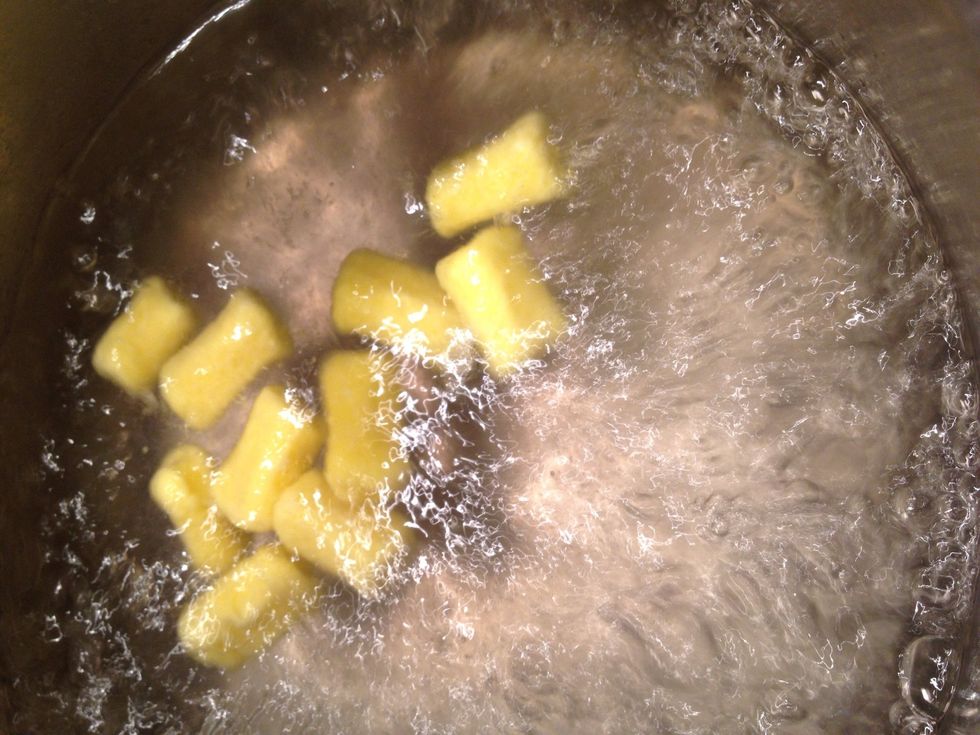 Let them come to the surface.. Or not.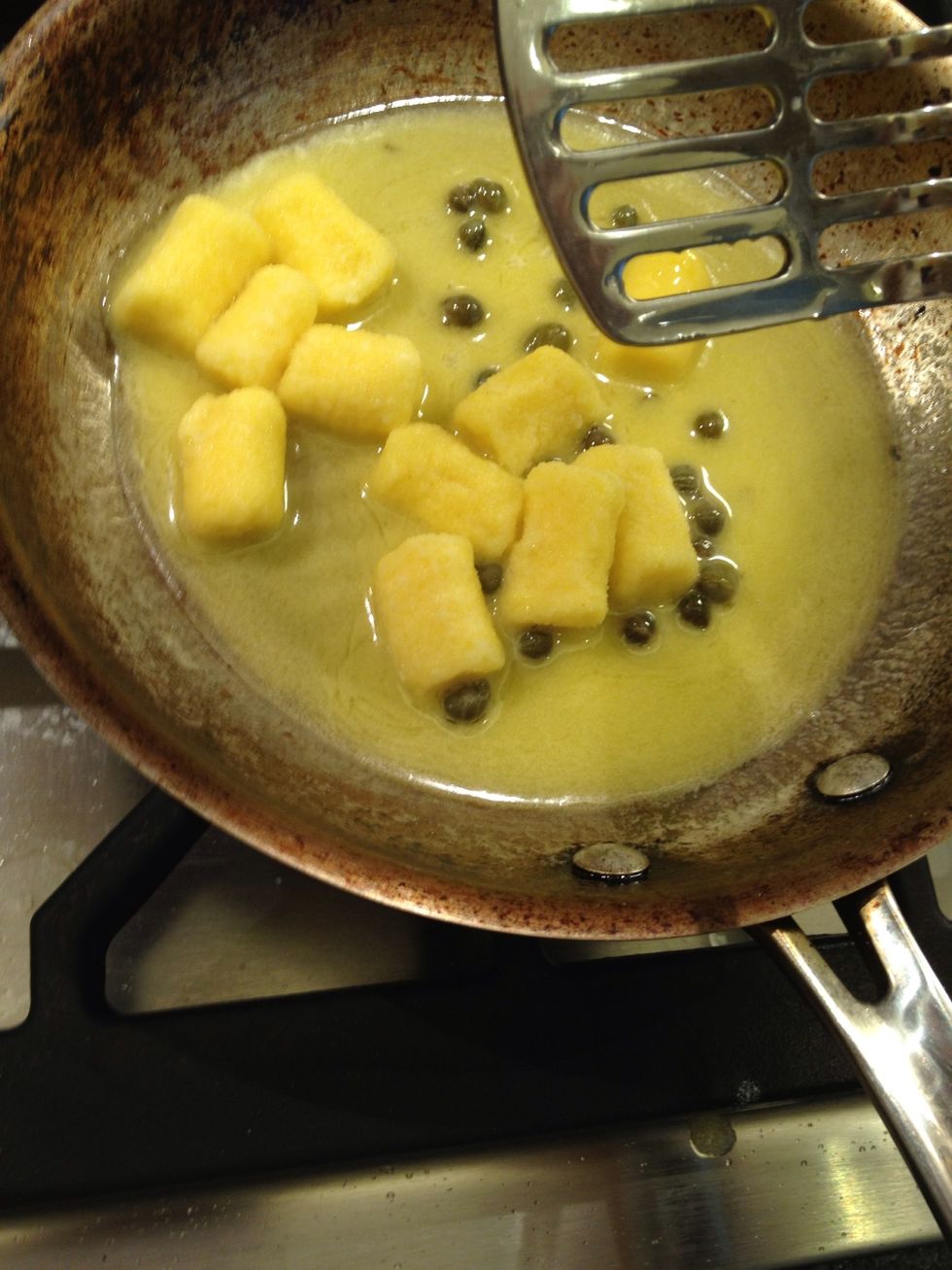 Add it to the sauce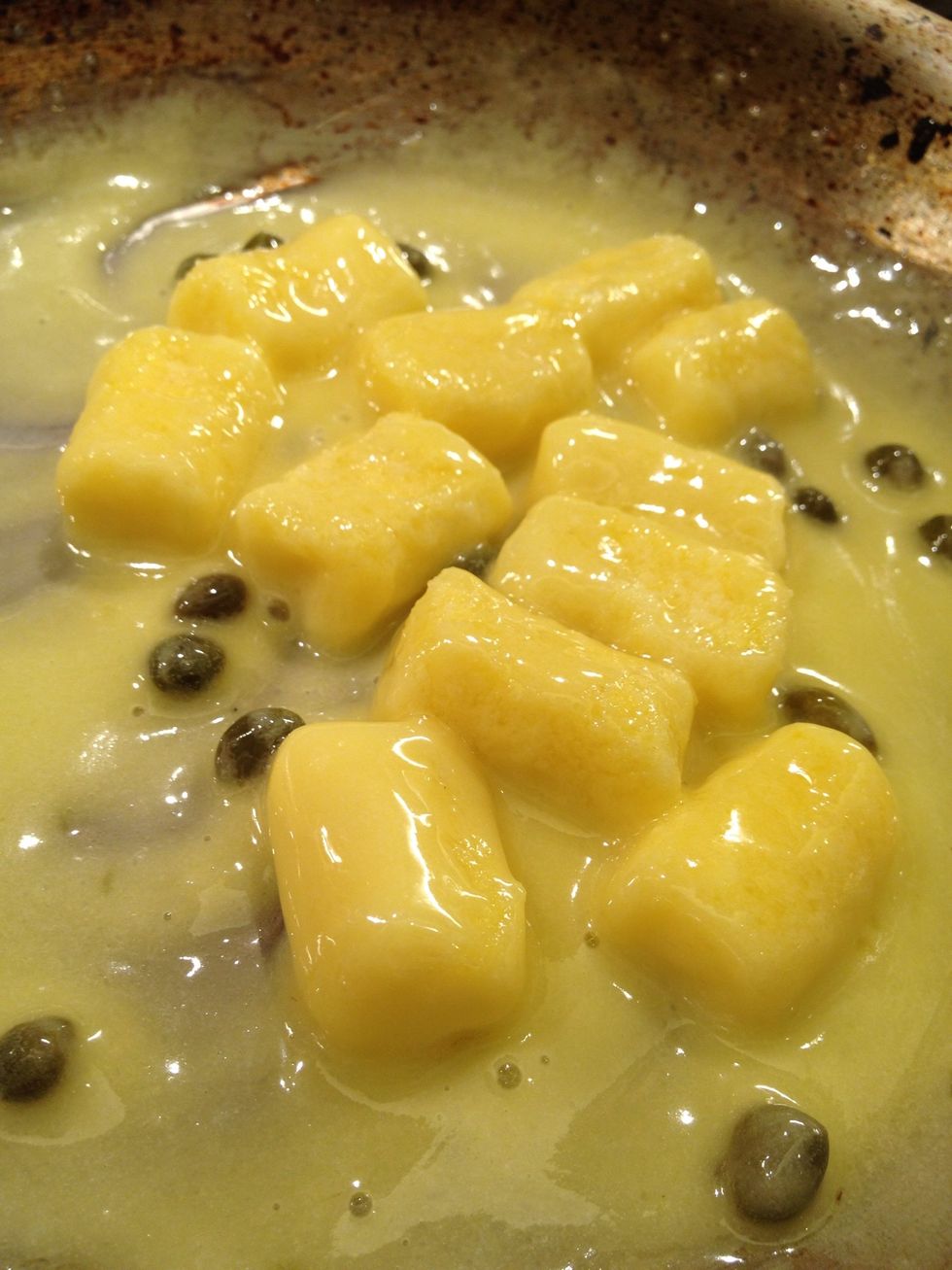 Add a little bit of water from cooking the gnudi if the sauce seems to be breaking.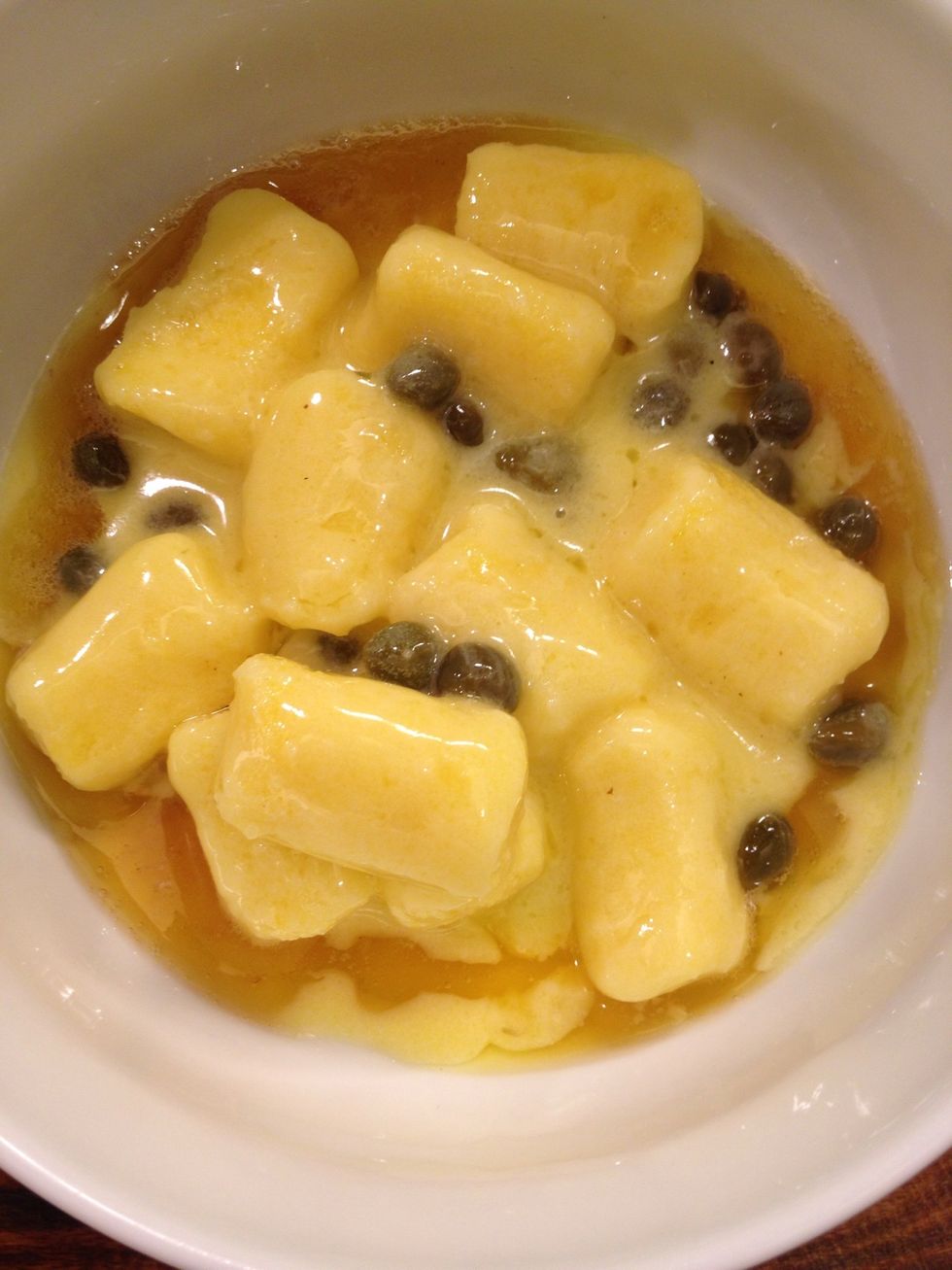 Add the brown butter.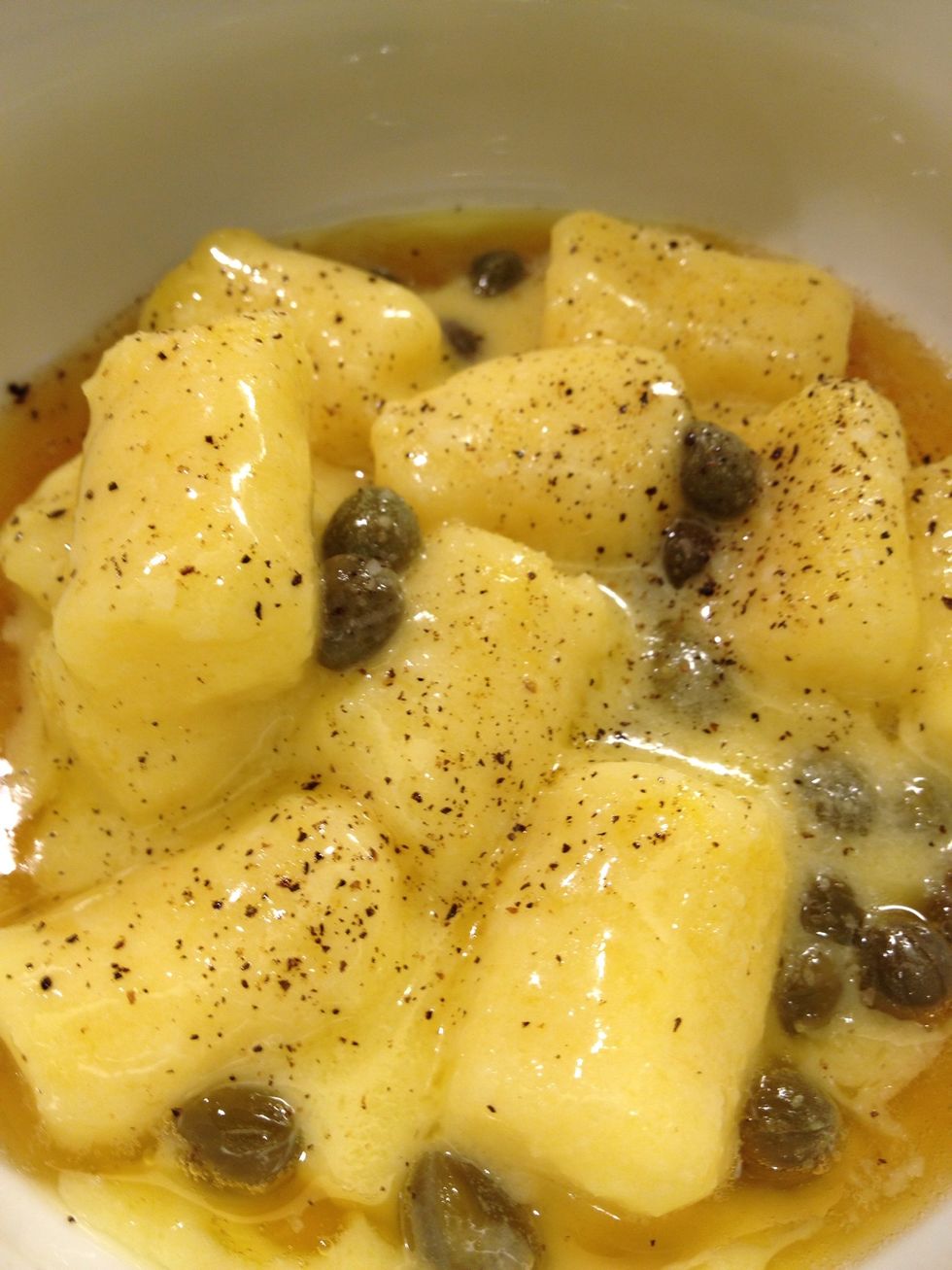 Pepper
Parmesan
Basil
And there you go. Just imagine the green stuff is healthy veggies.
Ricotta
Semolina
Parmesan
Salt
Butter
Capers
Basil