I use the recipe shared by Russ Parsons in the Los Angeles Times 9/30/10. lat.ms/PHVJNv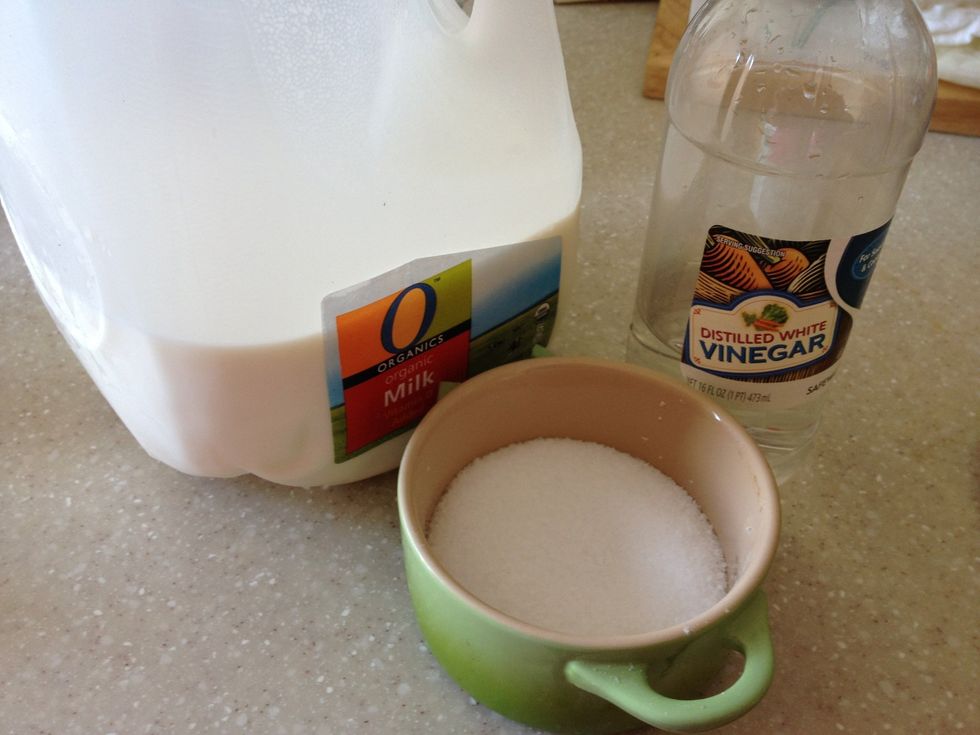 3 ingredients!
Measure out your milk. I curdle milk instead of buying buttermilk by measuring 1 Tablespoon of vinegar into a glass measuring cup and filling to the 1 cup mark with milk. Let stand for a few minutes.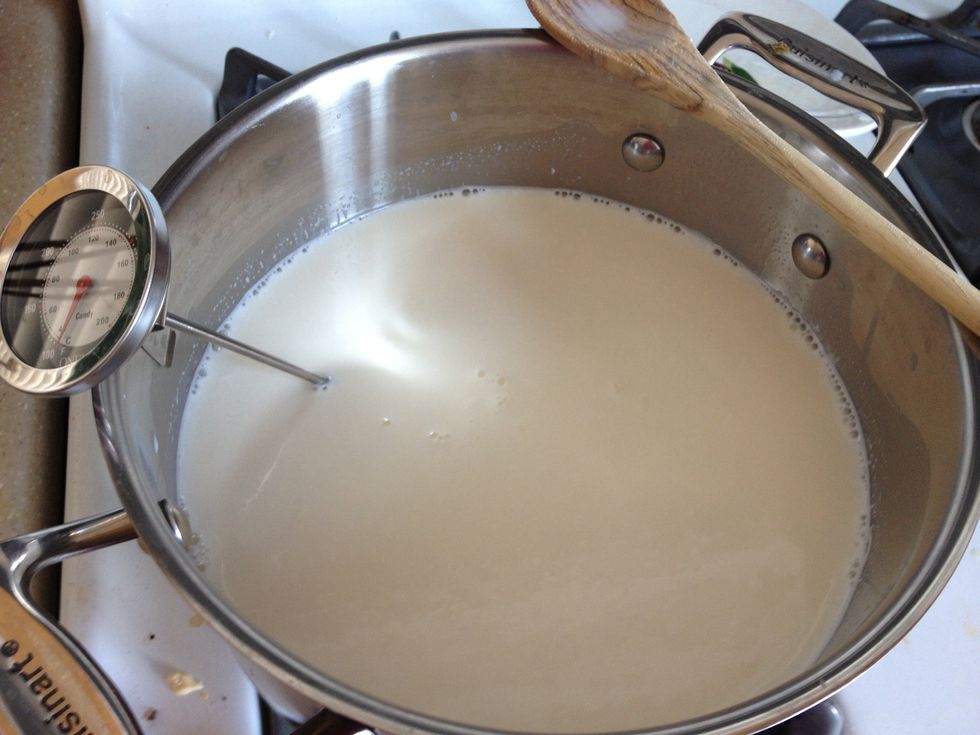 9 cups of milk plus 1 cup buttermilk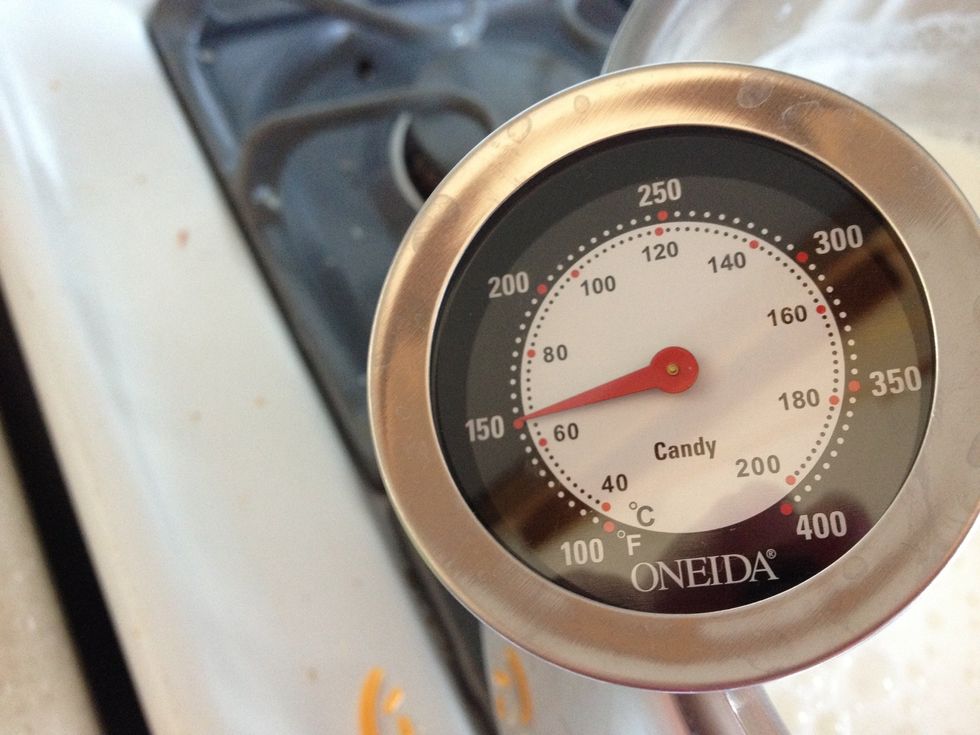 Heat over a very low flame stirring frequently to prevent scorching. Pay close attention from about 150* to the 185* point when you remove it from the heat.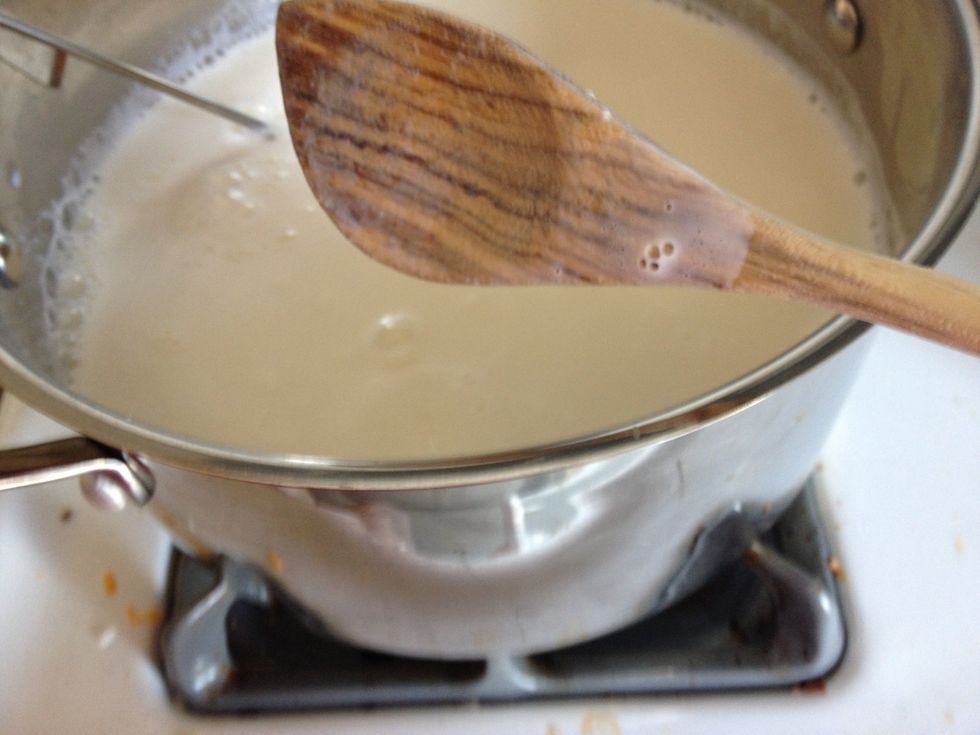 This spoon is perfect for stirring the bottom of the pan
When the milk reaches 185 degrees, stir in the teaspoon of salt and the remaining 2-1/2 tablespoons of vinegar. Remove from heat and allow the cheese curds to form.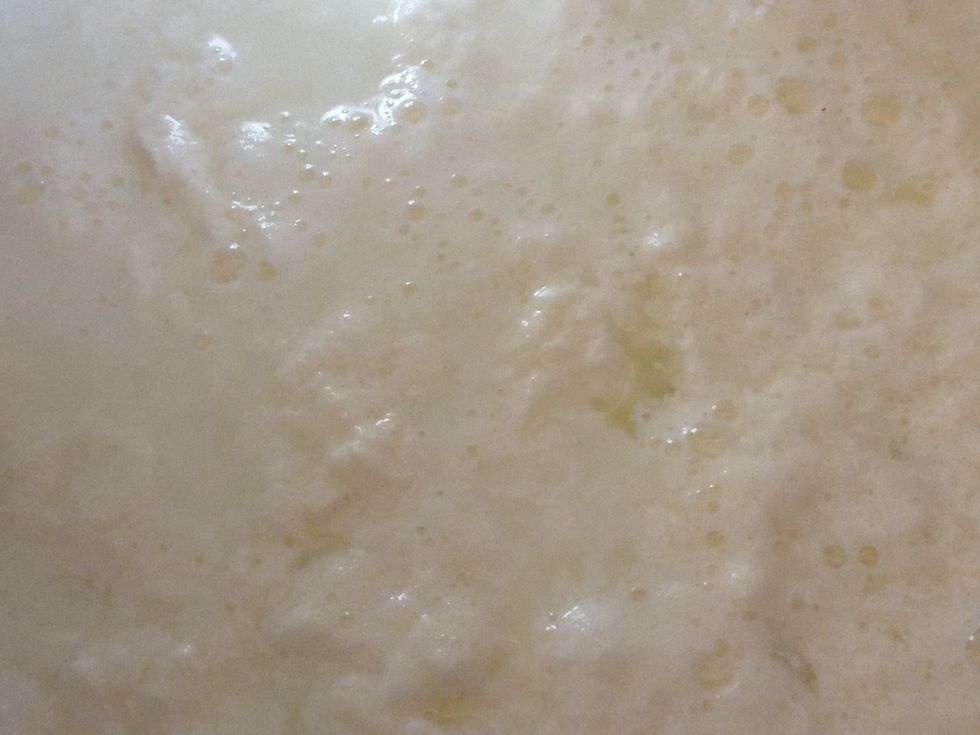 Curds beginning to form.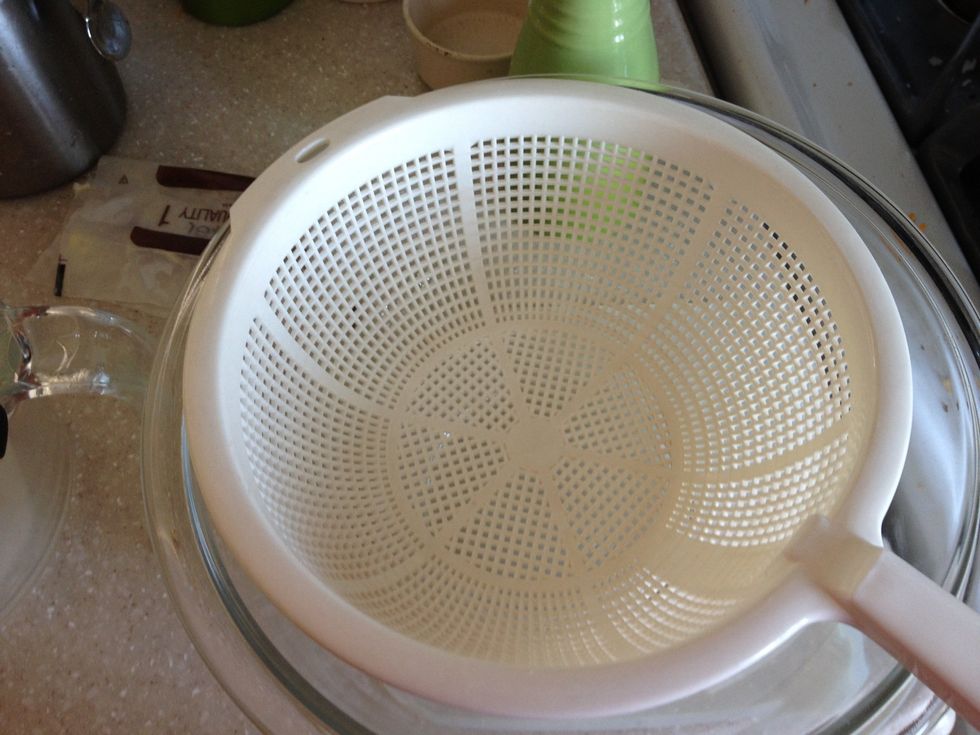 Set your strainer over a bowl making sure the strainer isn't touching the bottom.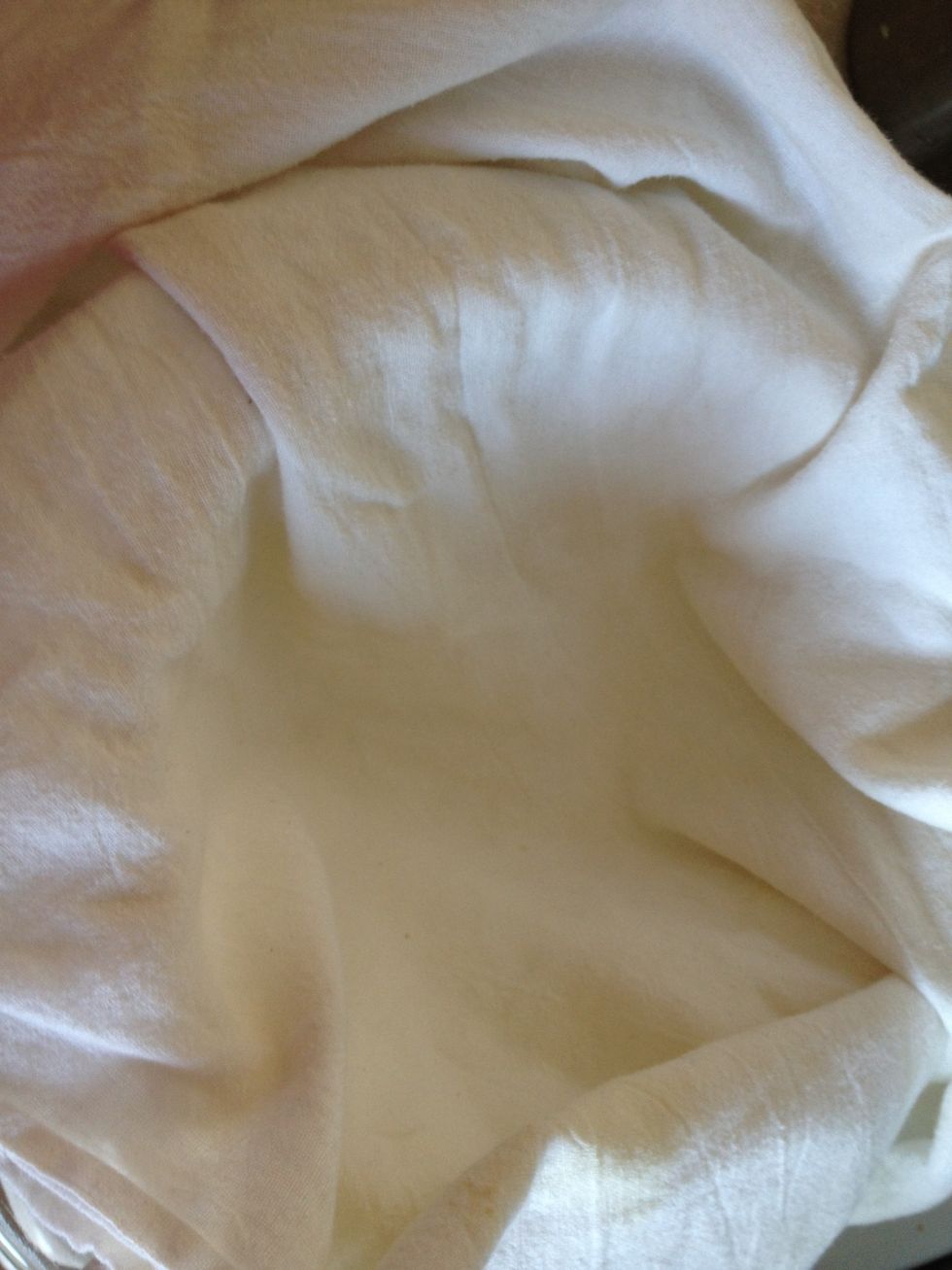 Line the strainer with either a few layers of cheesecloth or use a cotton towel as I did.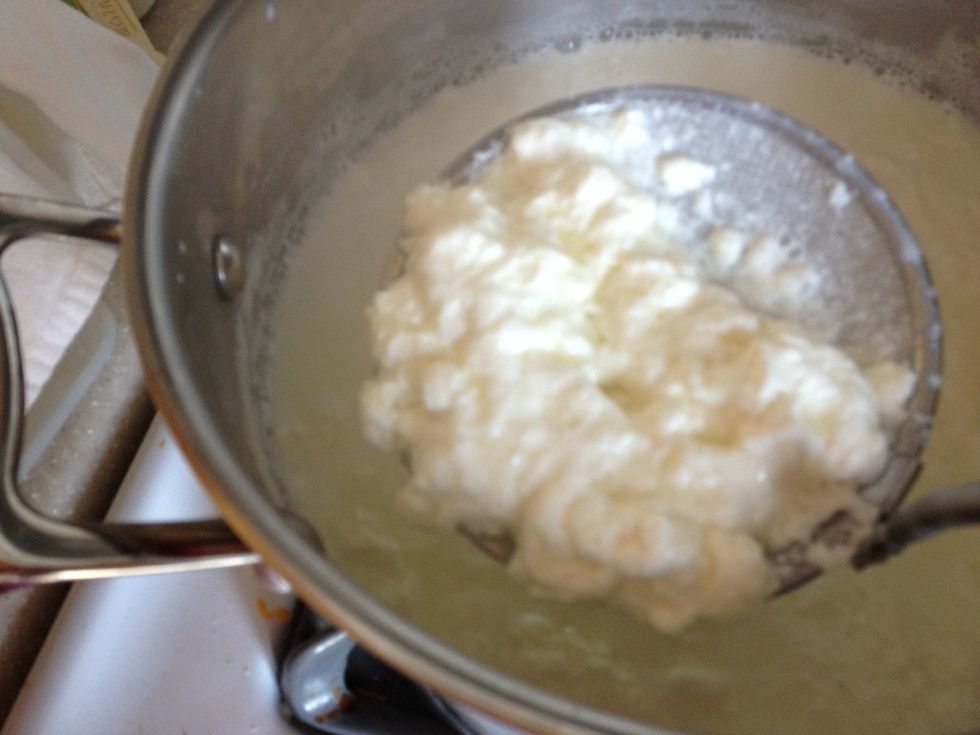 Use a mesh strainer to lift the curds out and into your lined strainer. Allow to drain for about 30 minutes.
Final product after draining. Resist the urge to eat by the spoonful... Or drizzle with honey and go for it!
9 cups whole milk
1 cup buttermilk*
1 teaspoon salt
2-1/2 Tablespoons vinegar
Heavy bottomed pot
Candy thermometer
Cheesecloth or cotton kitchen towel
Measuring spoons
Bowl
Strainer
Wooden spoon or heatproof Spatula