How to make ricotta and caramelized figs crostini
Make Ricotta and Caramelized Figs Crostini
45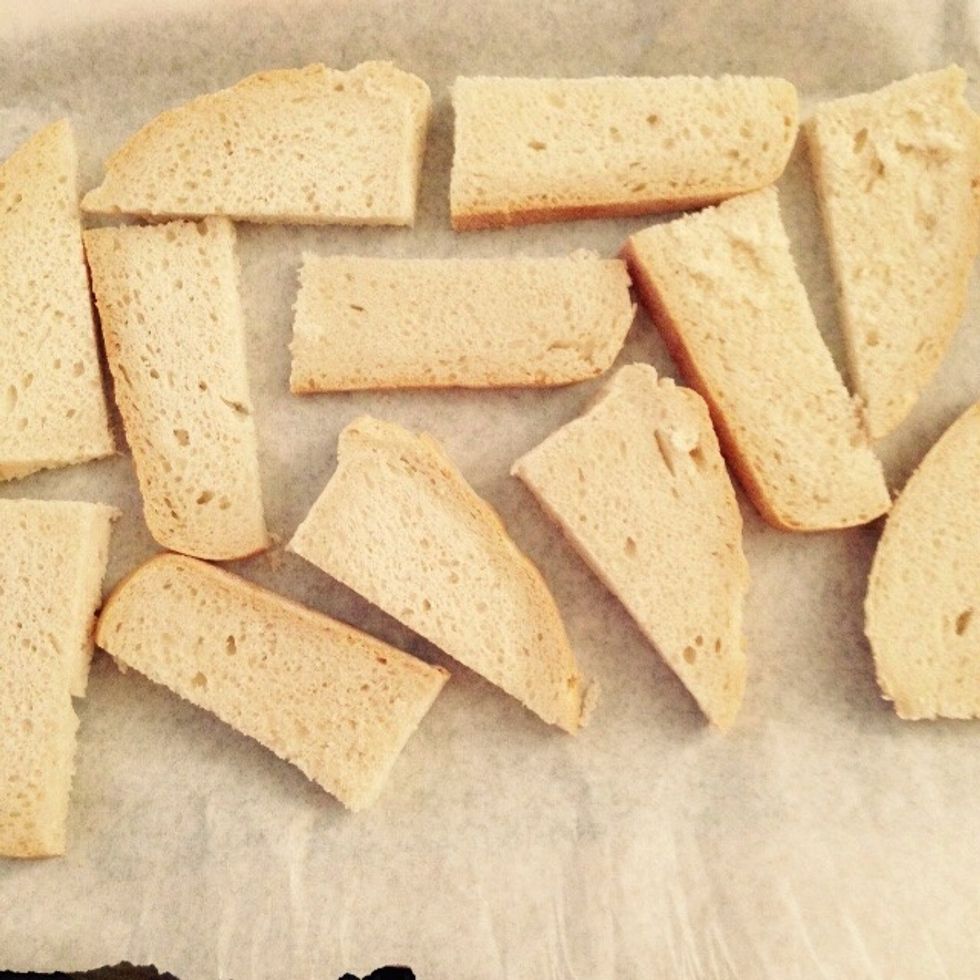 Slice some bread and toast it under the grill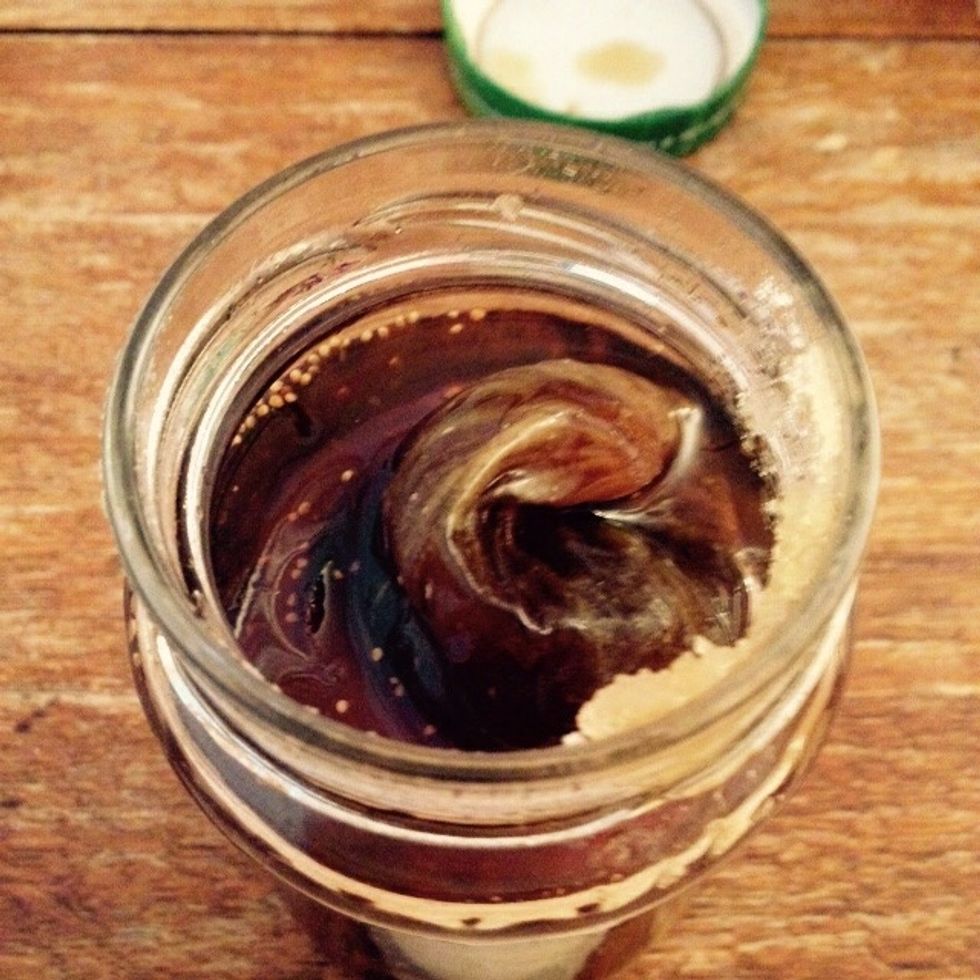 Now, the caramelized figs. I am lucky to have some organic made from my mum in Italy, if you can't find them, you can use normal figs, or preserve. I will publish the guide to make them eventually.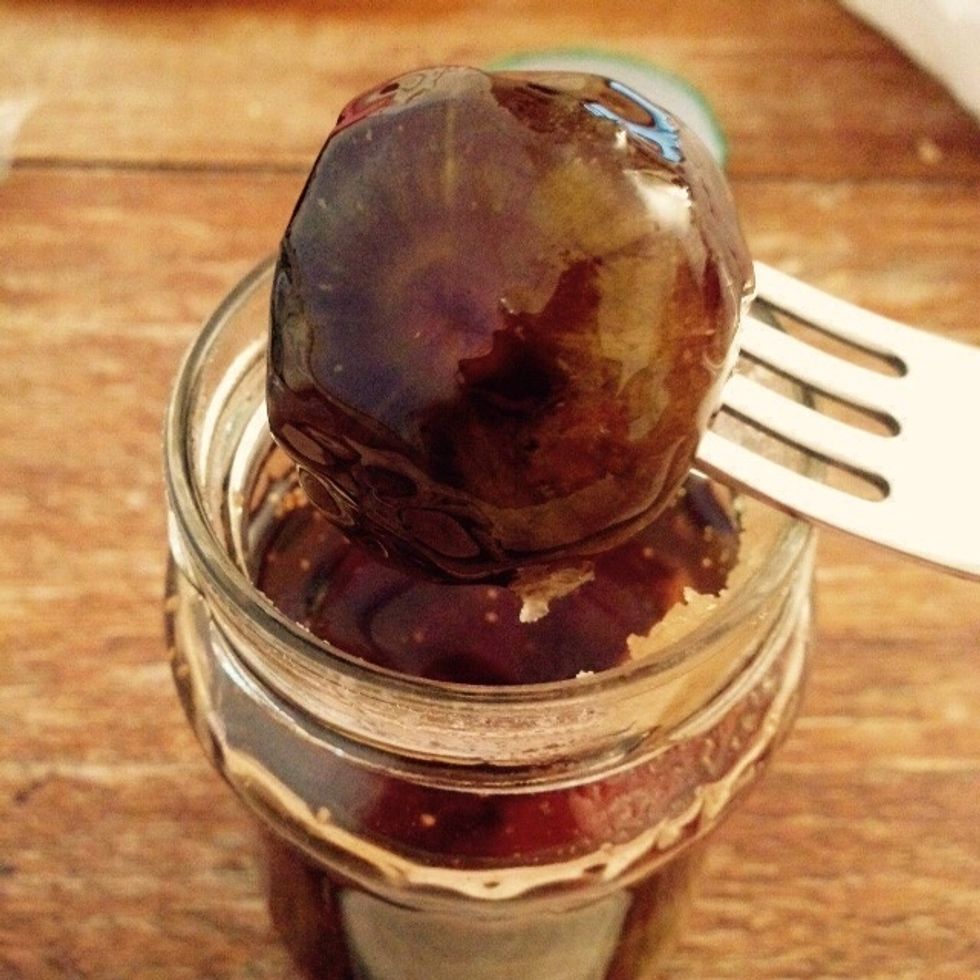 Drain them from the excess of sugary syrup. Chop them down into eights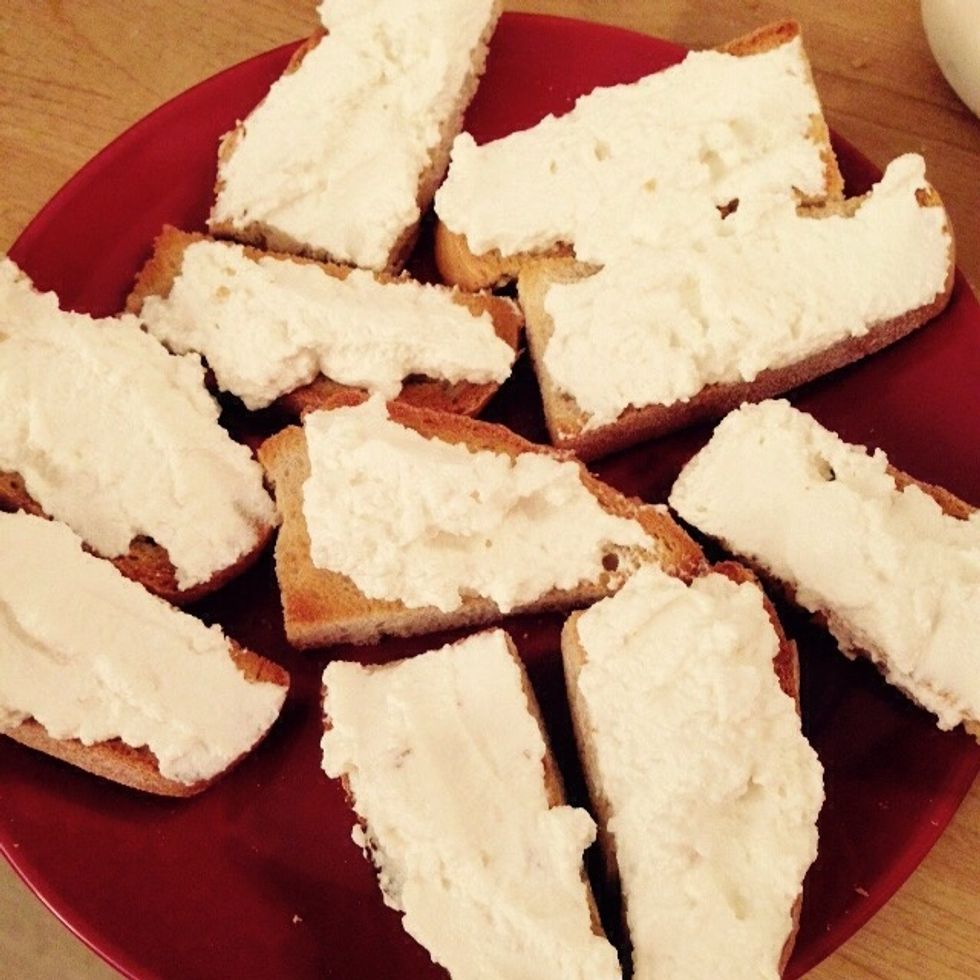 Spread some generous amount of ricotta on each slice of bread.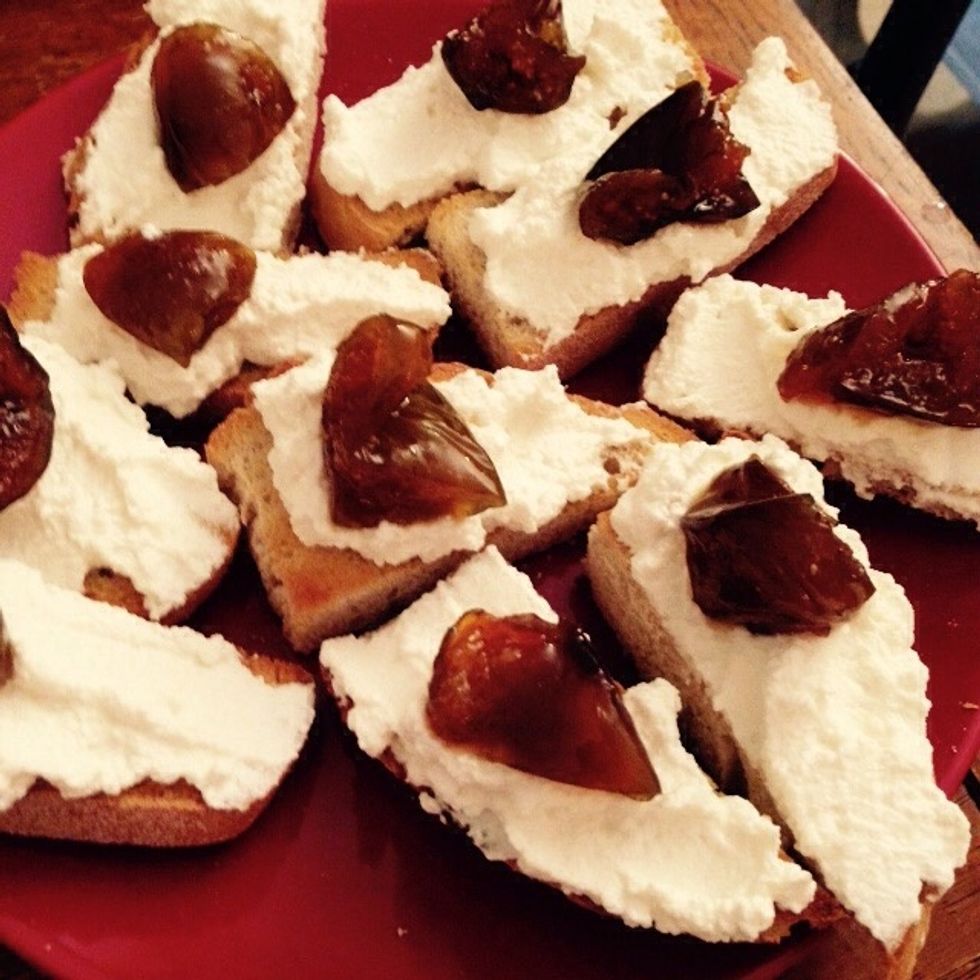 Add one or twi bits of fig on each slice
Drip some syrup on the slices once they are ready to eat. Enjoy!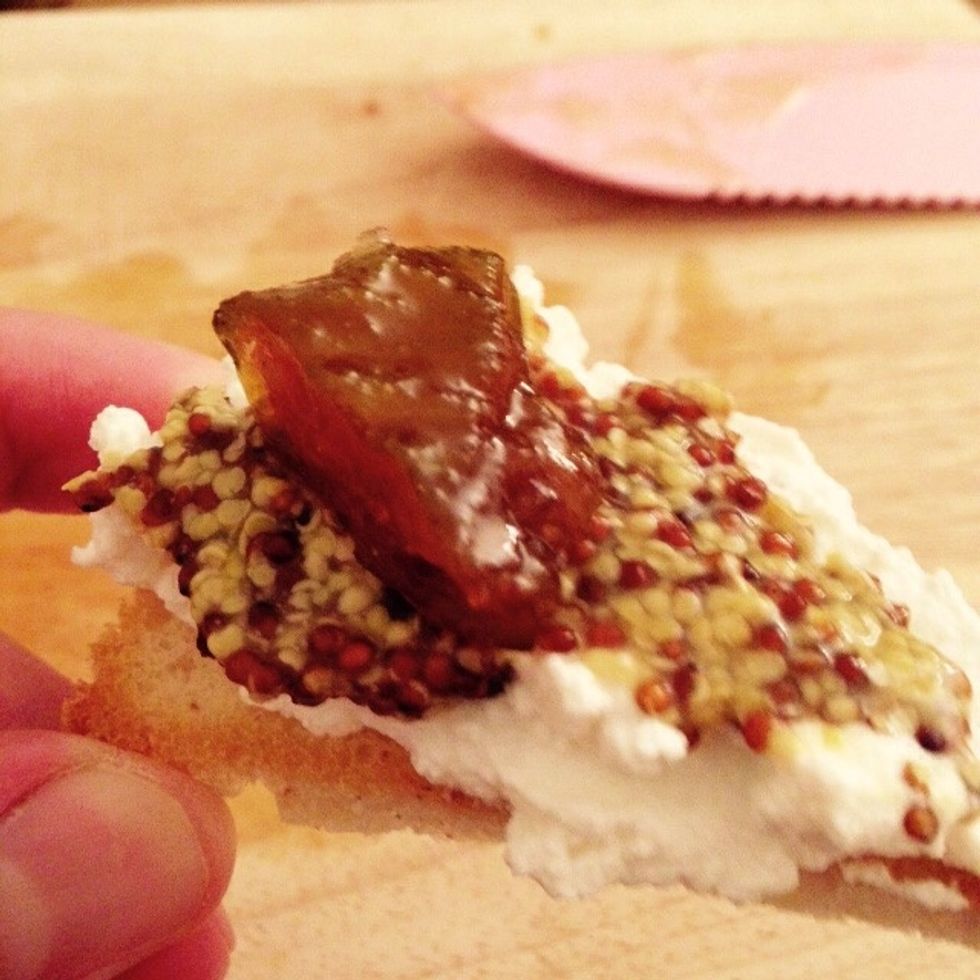 If you like a particular twist, try it with a good scoop of whole seeds mustard. The sweetness of the fig with balance the pungent taste of the mustard, while the ricotta will quench the whole thing.
Bread
Caramelized Figs
Ricotta
Wholeseeds mustard
Gioele Nunziatini
Italian born and raised, I moved abroad to pursue a career in engineering. Cooking is what brings me back to my origins, to the flavors of my parents' farm.