Put your butter and marshmallows in a bowl and microwave until melted. Stir in between.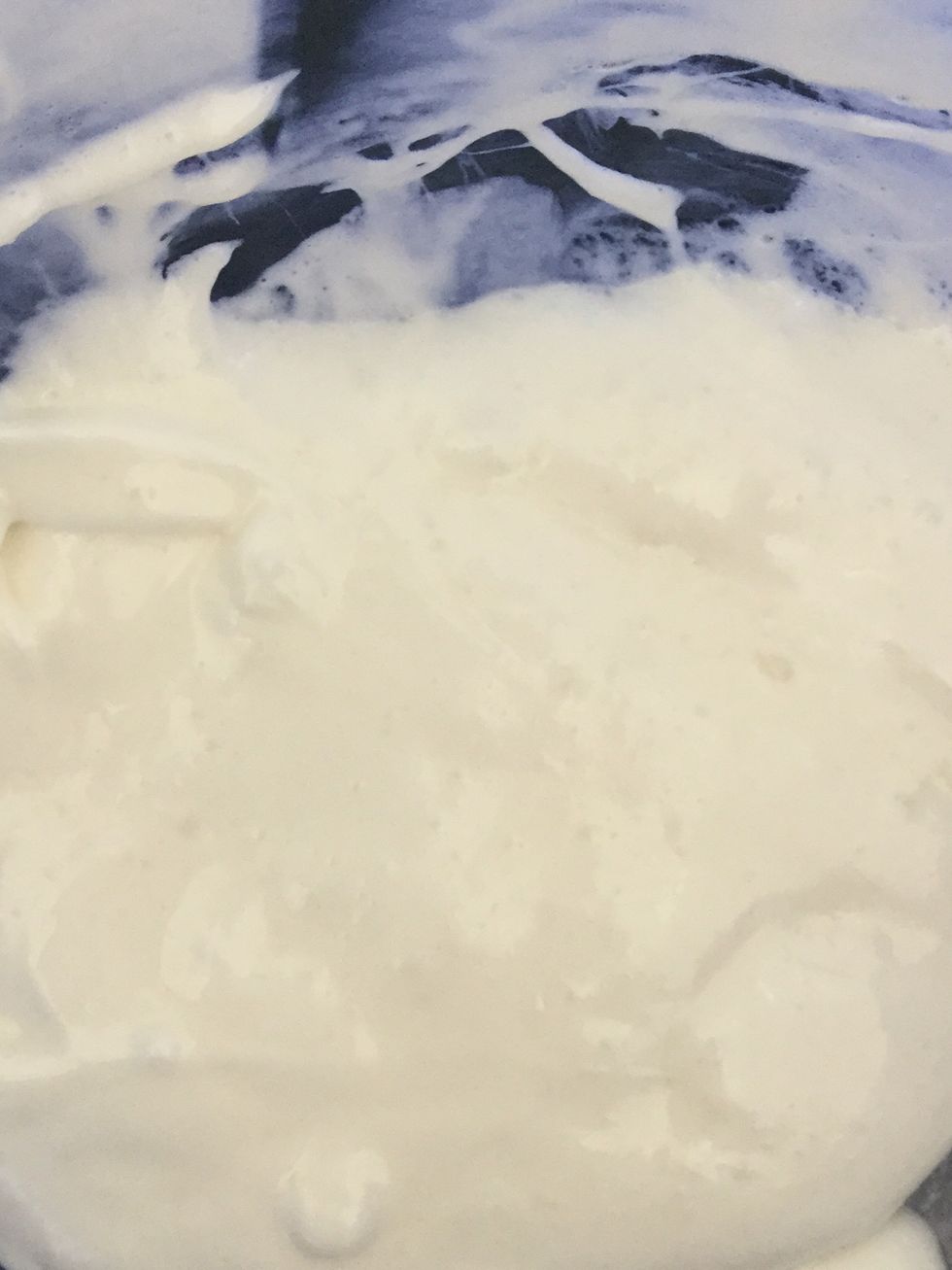 Measure out your cereal into a large (very large) bowl.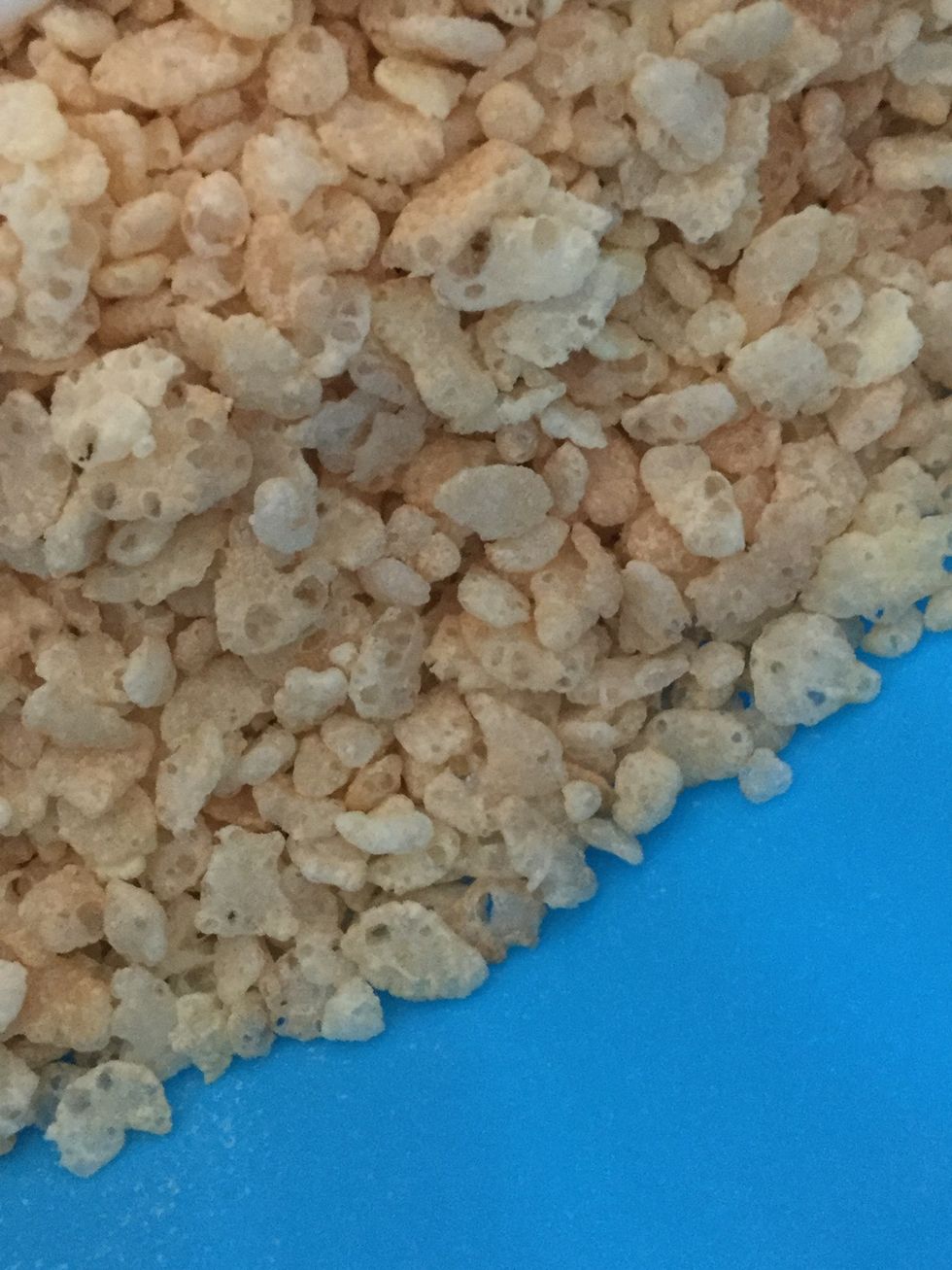 Spoon the melted marshmallow/butter mixture onto the cereal.
Until it's all incorporated.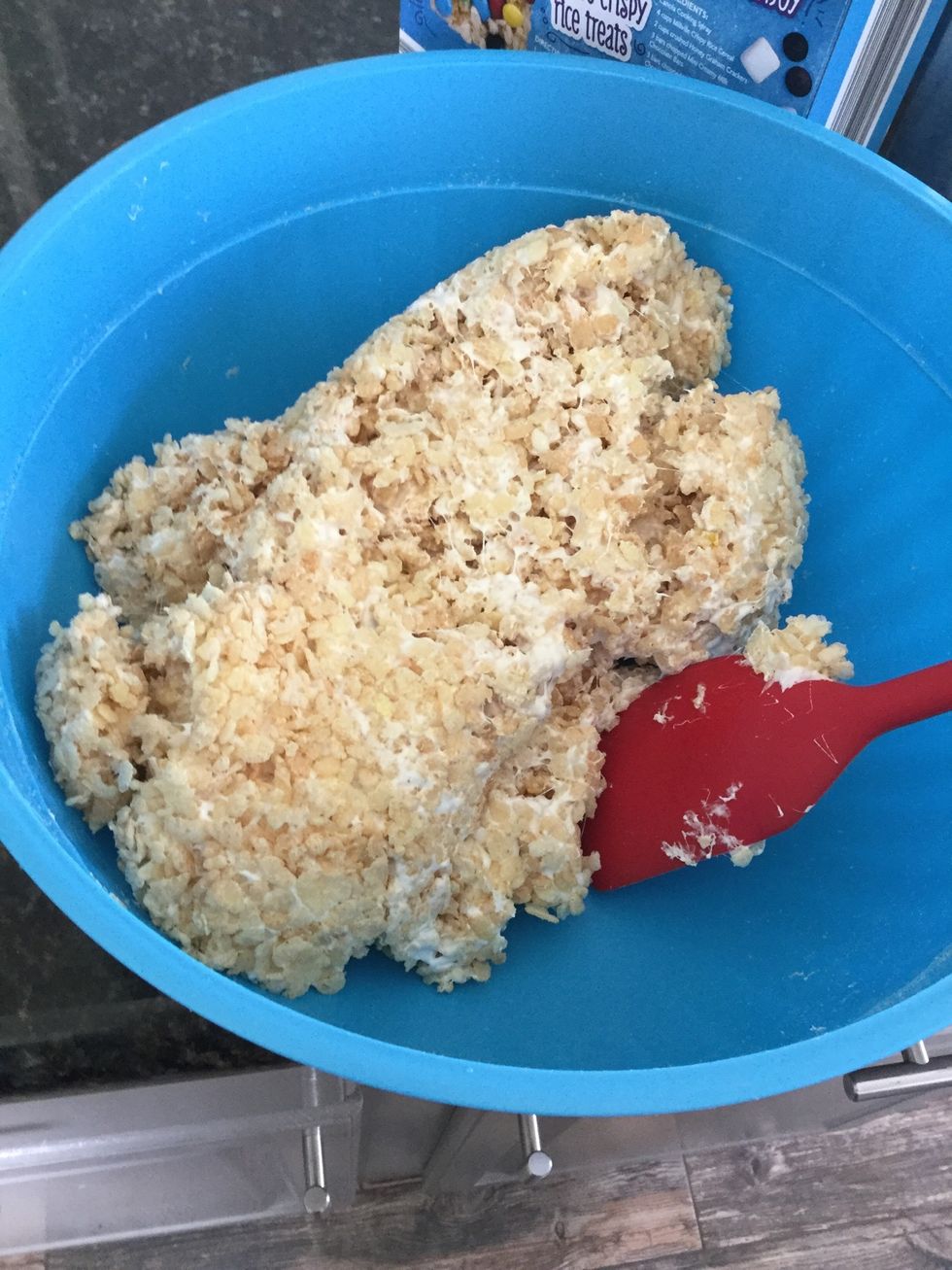 Spray a 9x13 pan with nonstick spray.
Dump out the rice crispies into the pan and spread.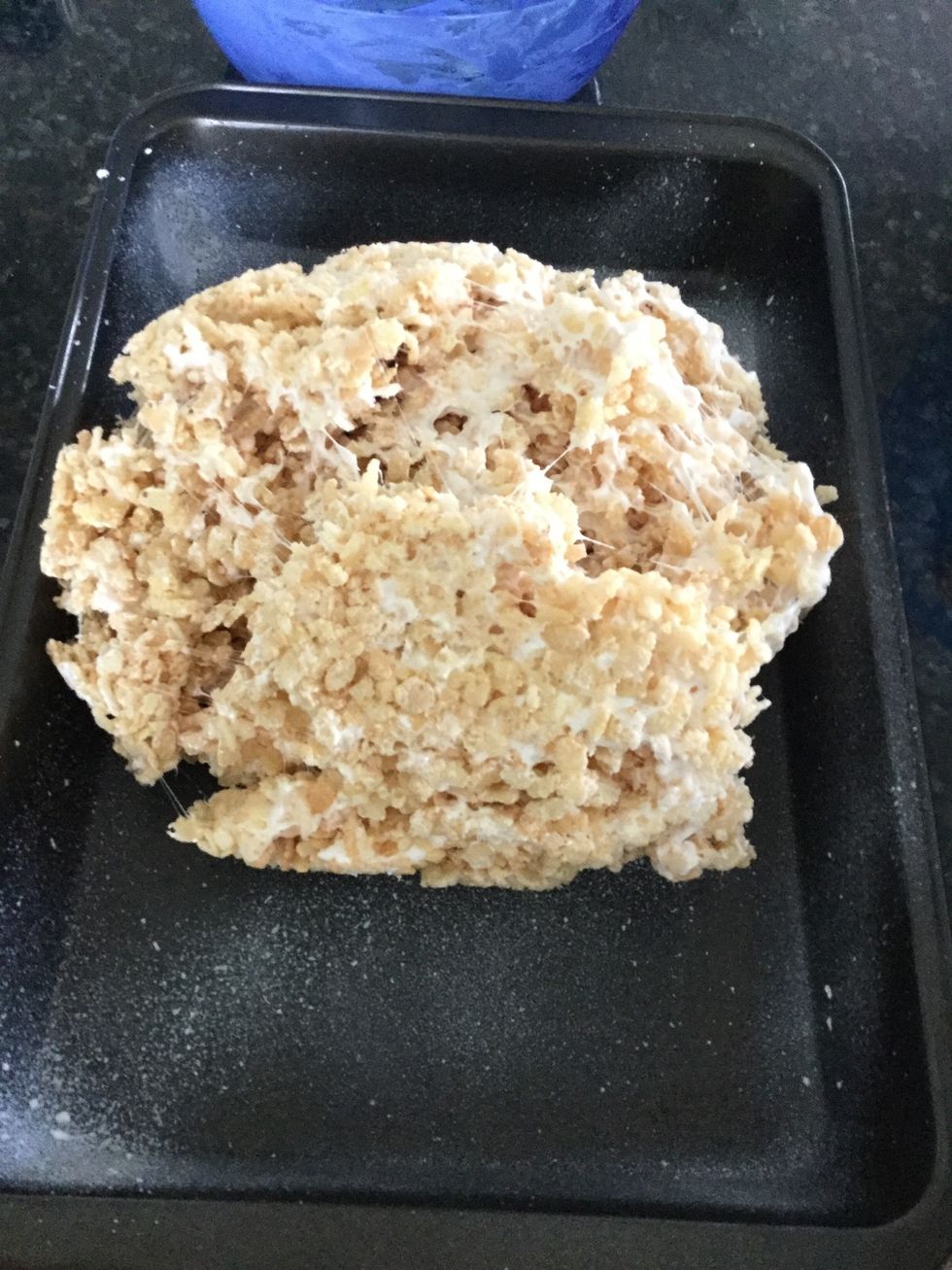 Put a lid on the pan and let it set. Then cut and serve.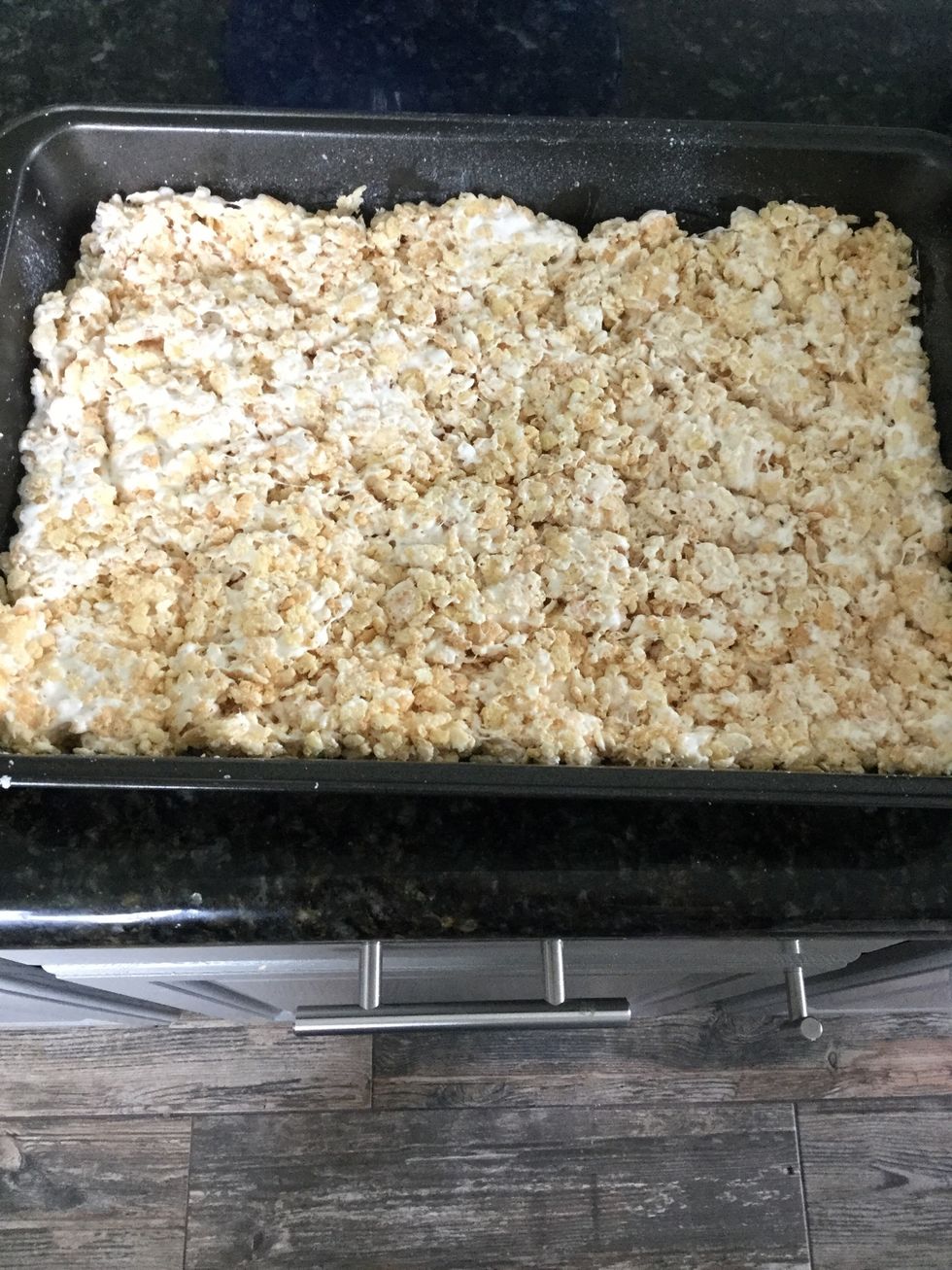 6.0c Rice crispy cereal
1bag of marshmallows
2.0Tbsp butter