These are all the ingredients you will need. See the measurements in supplies.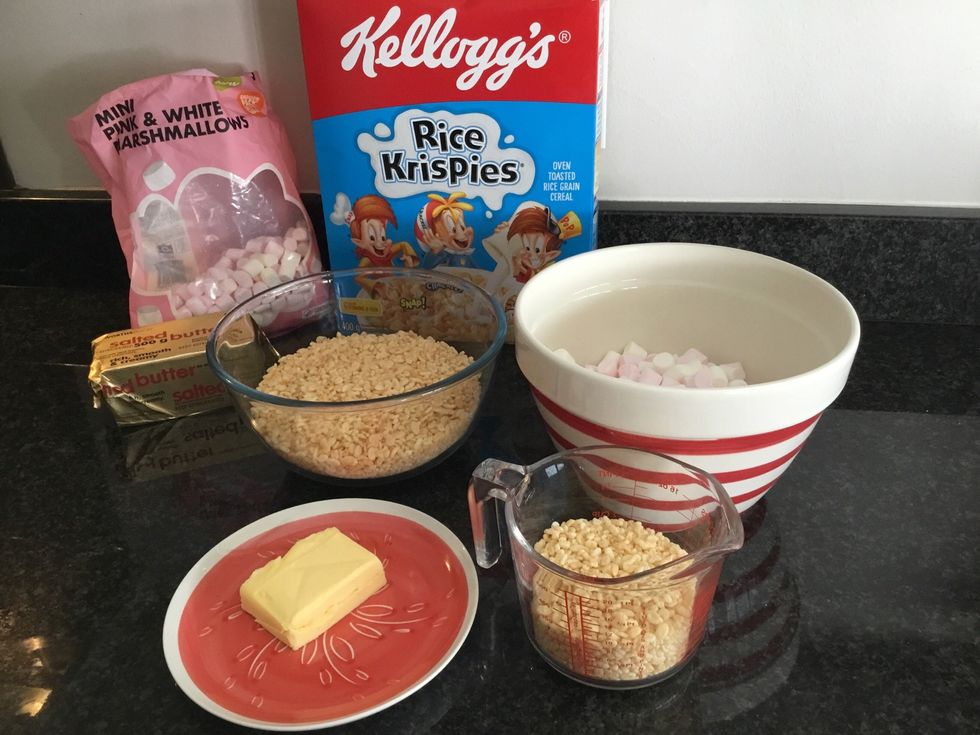 Cut the butter to get 60 gram's.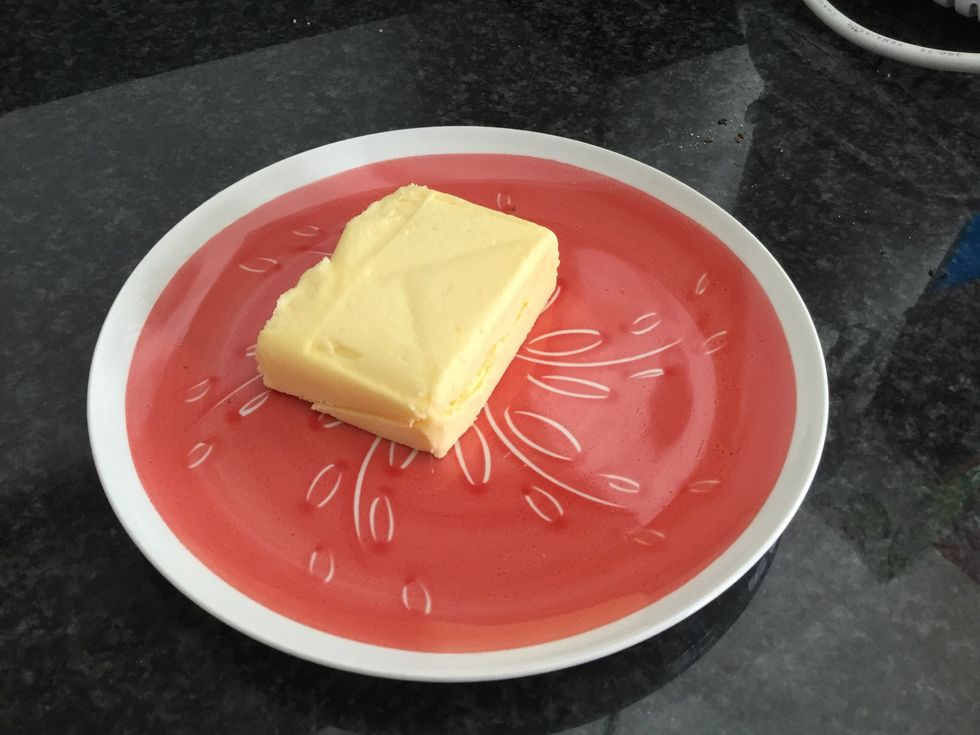 Use a measuring cup to measure 5 cups of Rice Krispies.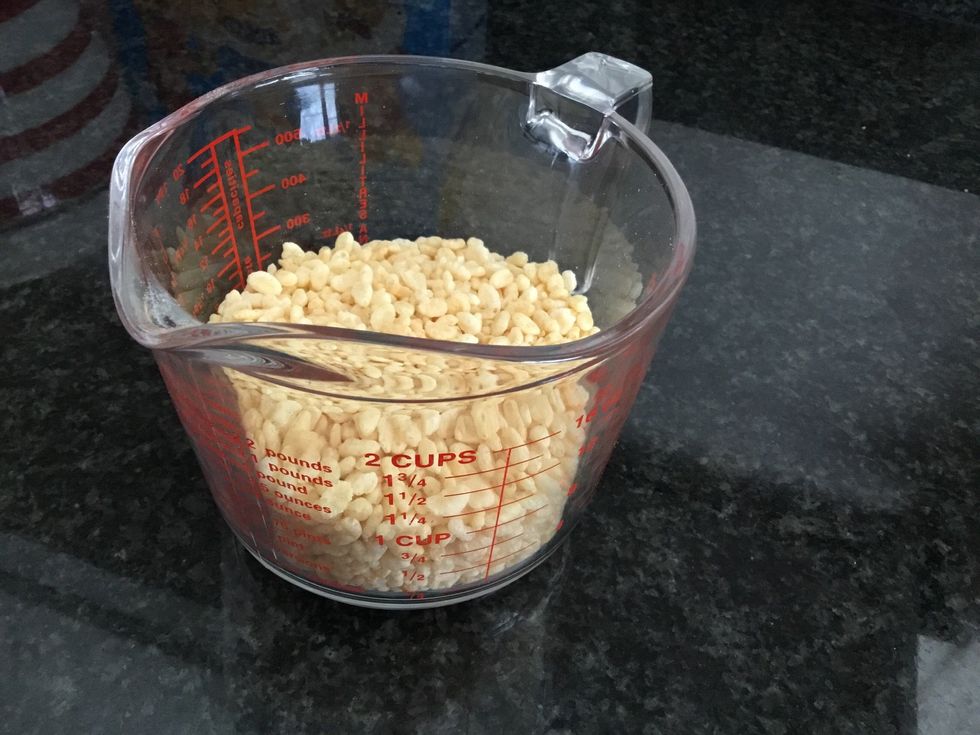 Do the same thing with the marshmallows, 4 cups of it.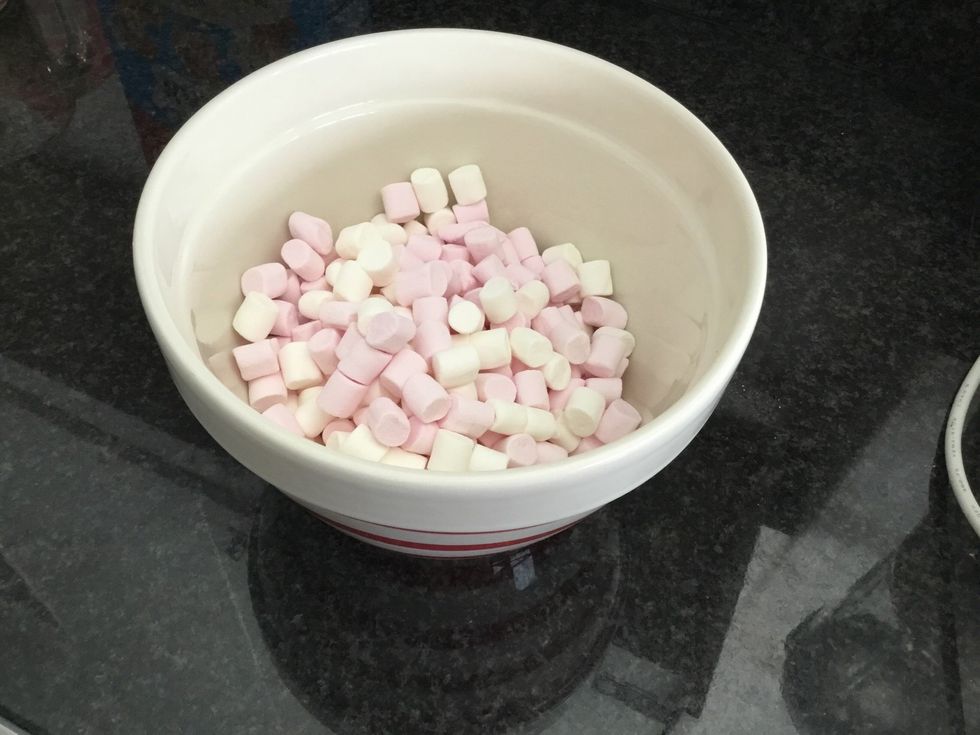 You will need a saucepan/ pot, wax paper and a rectangular or square dish.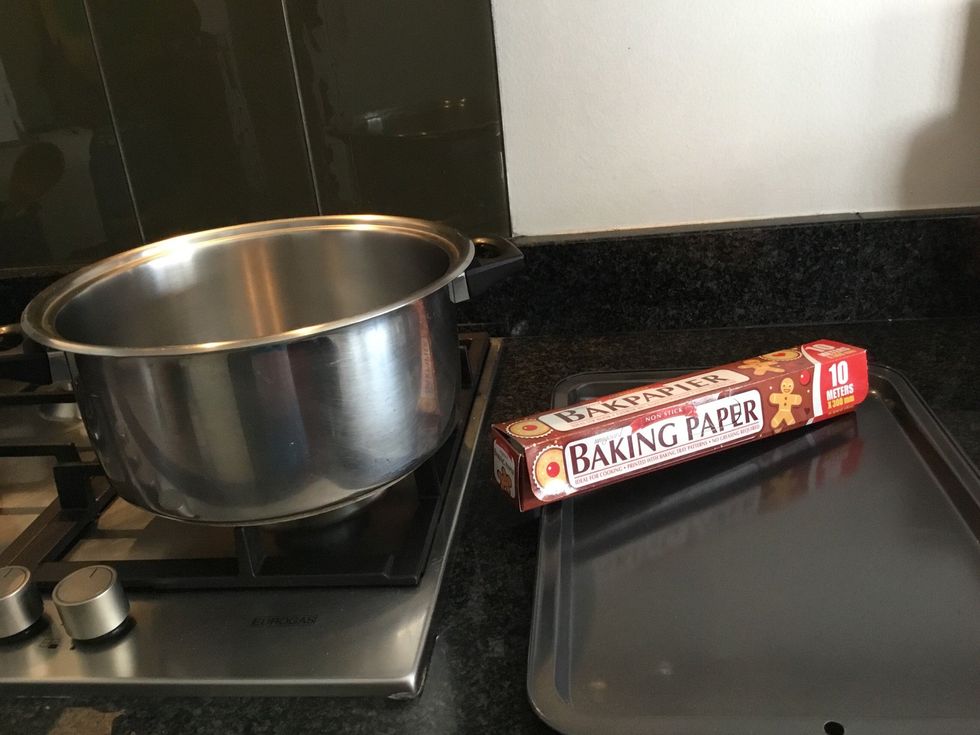 This should be the end result of your treats.... Yᑌᗰ!! Until you have to clean up....😫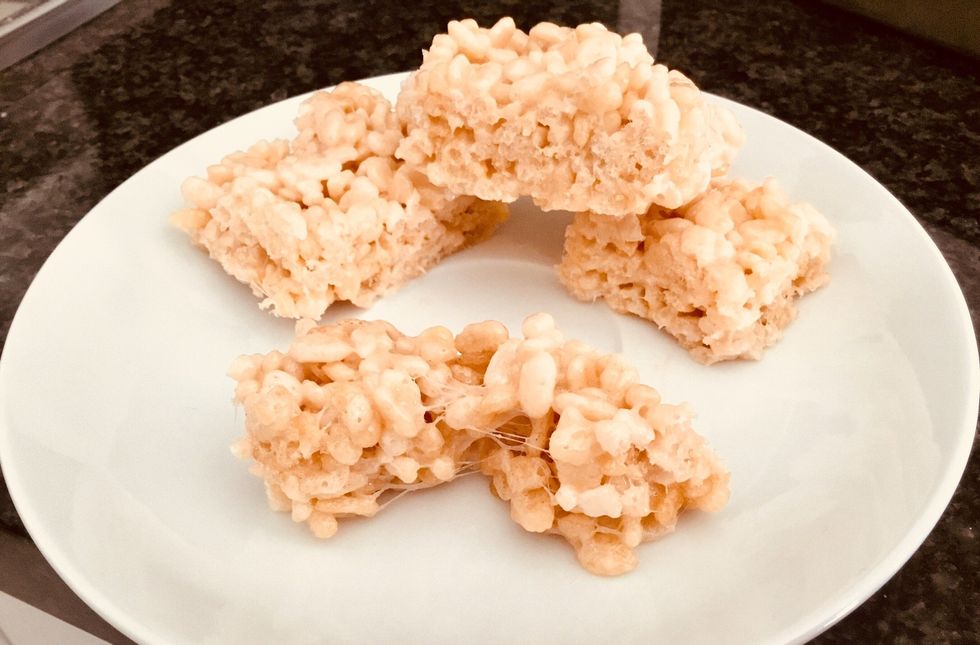 Gather the ingredients.
60 grams of butter/ 1/4 cup.
5 cups of Rice Krispies
4 cups of miniature marshmallows.
A knife.
A pot.
A measuring cup.
A tray.
Paking paper/ wax paper.
2 bowls.