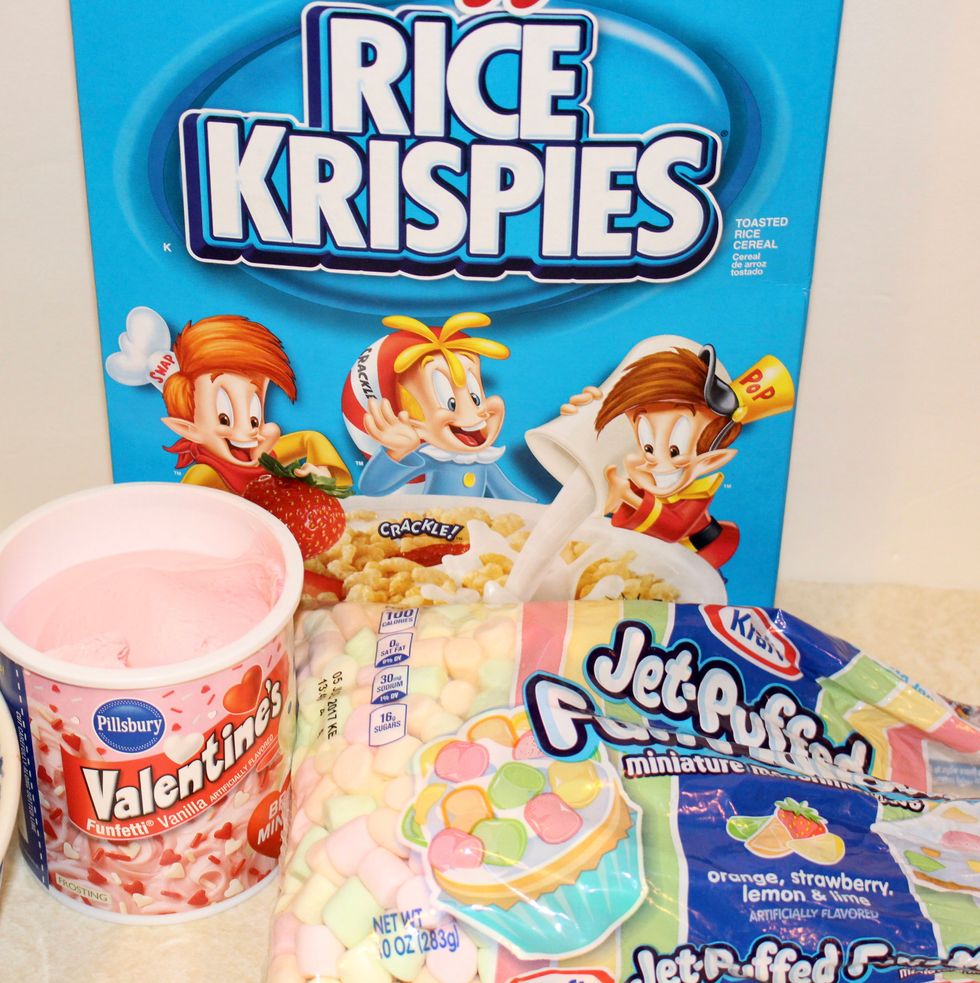 The Goodies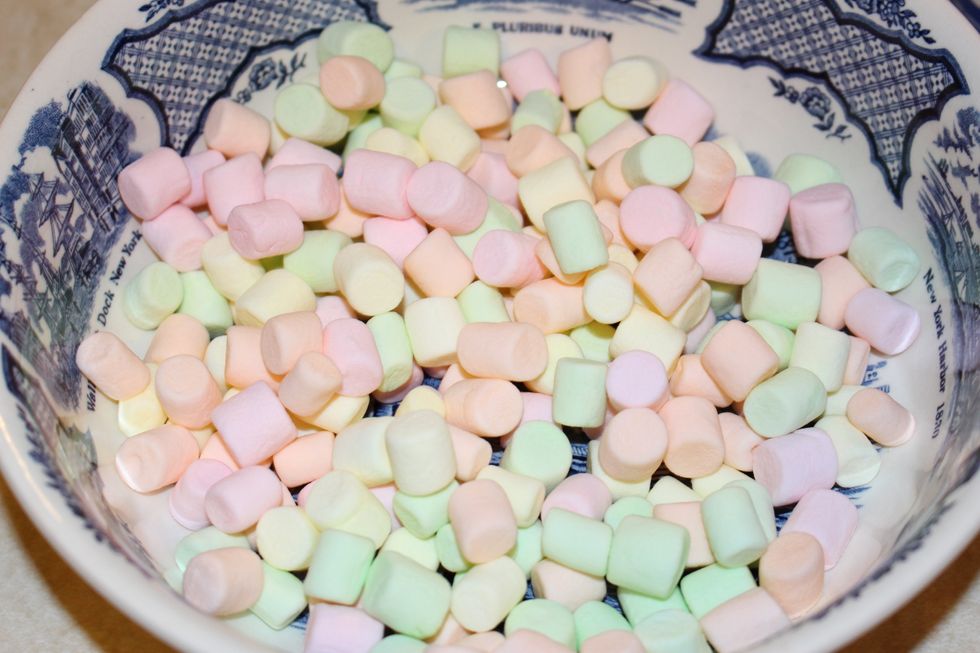 The Jet Puffed Fun Mallows are what put the "Tutti, Frutti," in the Unicorn Doody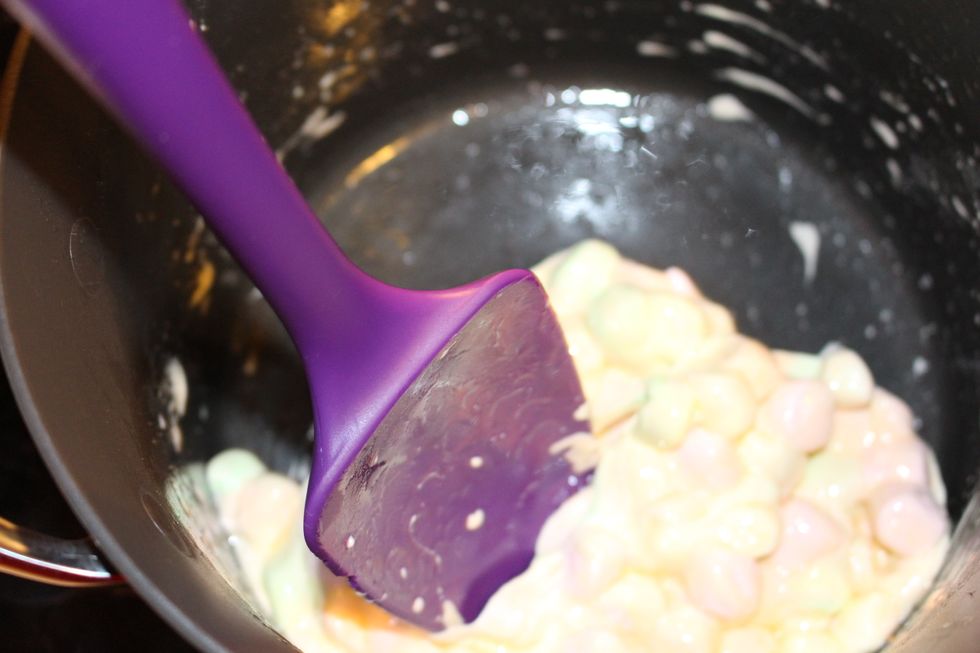 Melt Butter and Mallows over Medium/High heat, stirring continuously, watching not burn.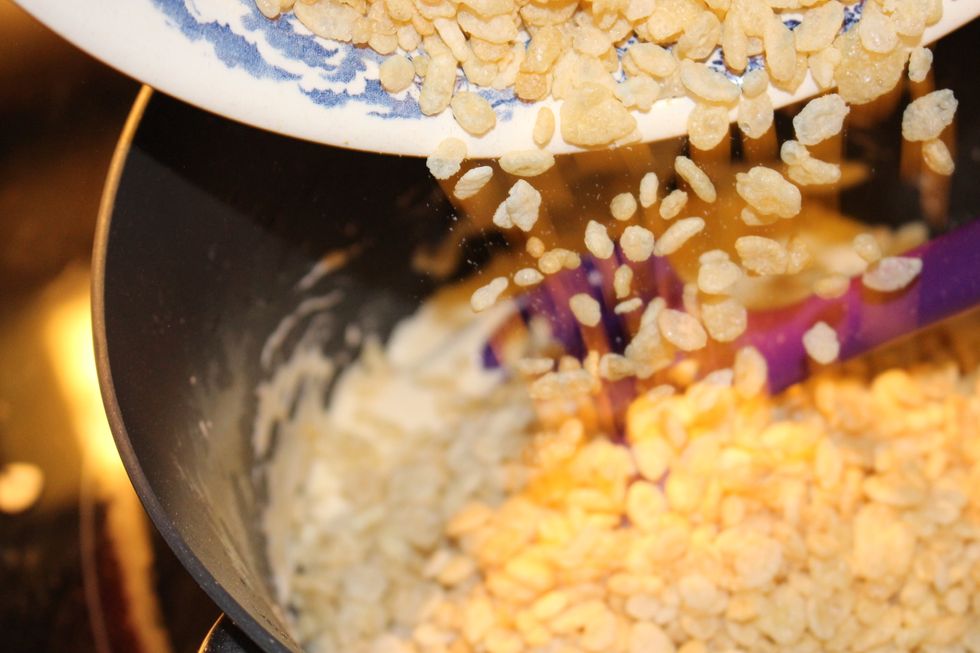 Once melted, remove from heat, and stir in Rice Krispies until evenly coated.
Let the mixture cool for a few minutes so you can roll into balls without it being too sticky. At this point if you want, make a birds nest and put sprinkles in the middle before you roll it.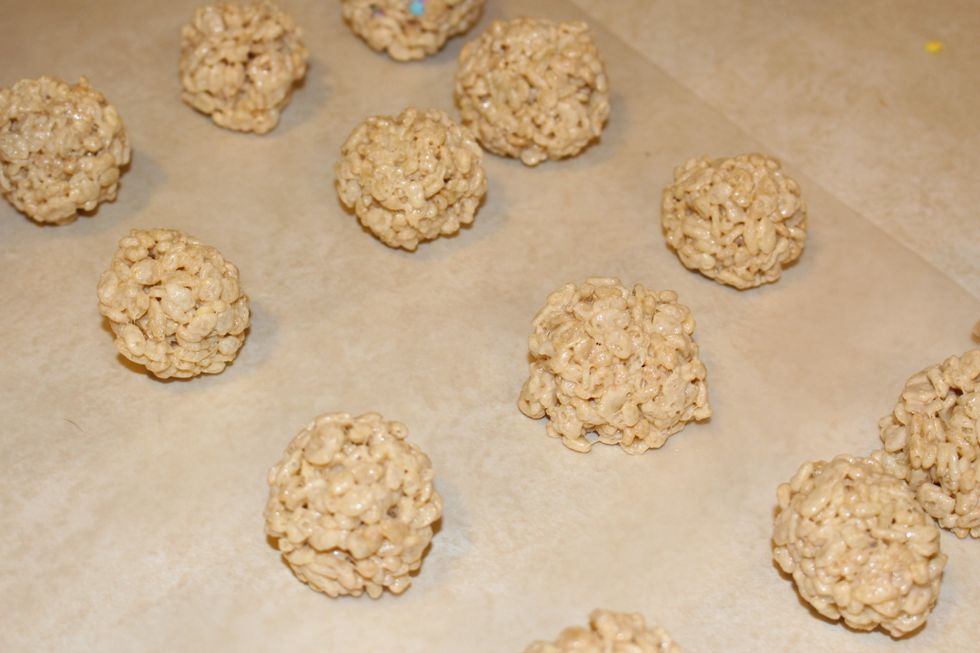 Place individual balls on wax paper.
Melt about a 1/2 of can of Pillsbury Frosting (Pink) in the microwave for thirty seconds.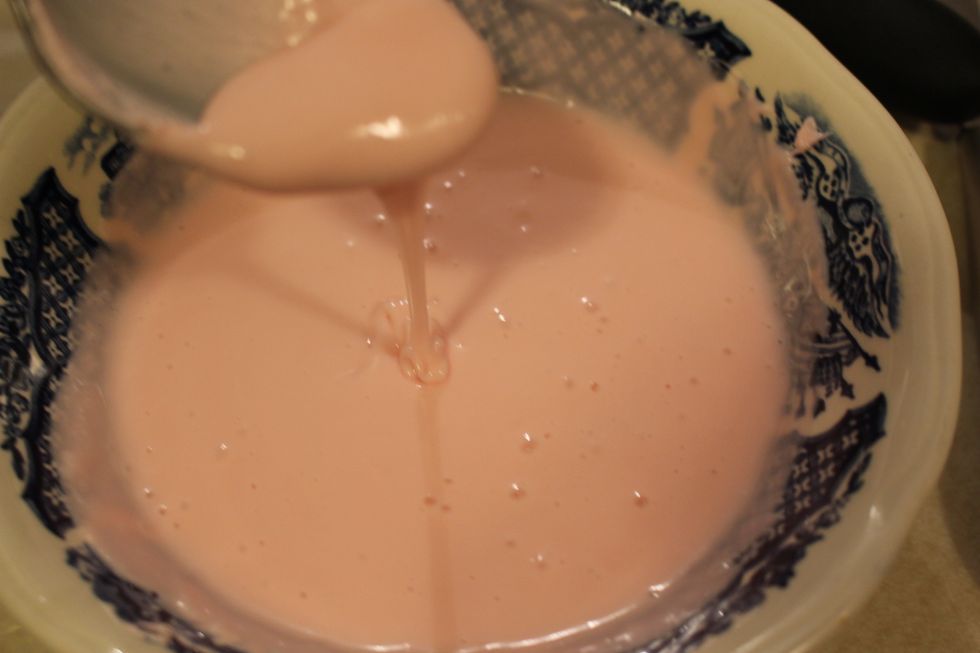 It should be this consistency. If its not keep microwaving in 15 second intervals. (LIQUID FROSTING... I KNOW.. LIFE CHANGING!)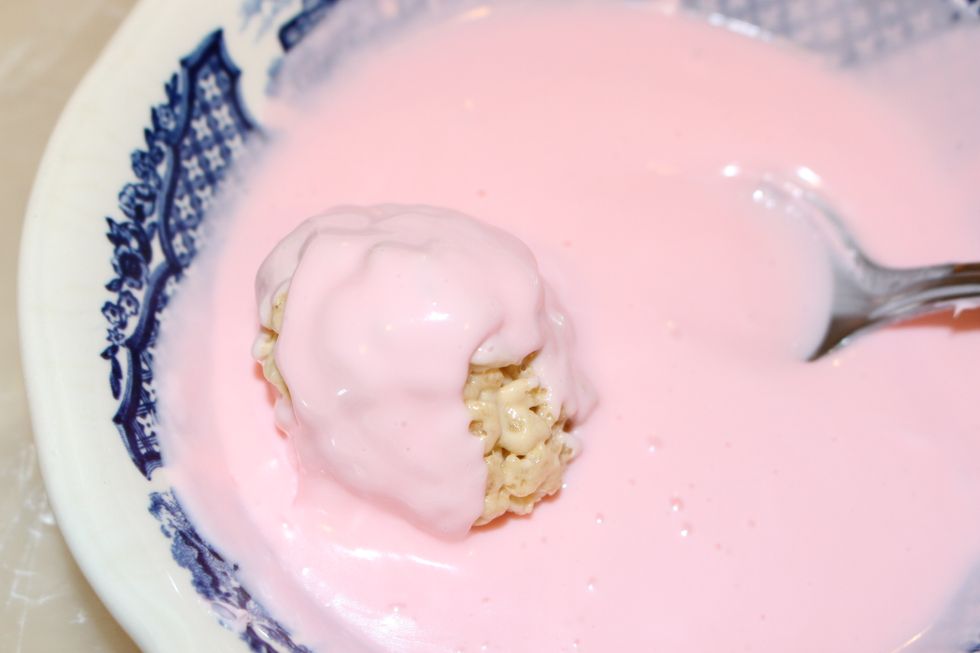 Roll in Each Rice Krispie Ball until covered. Remove with a Spoon or Skewer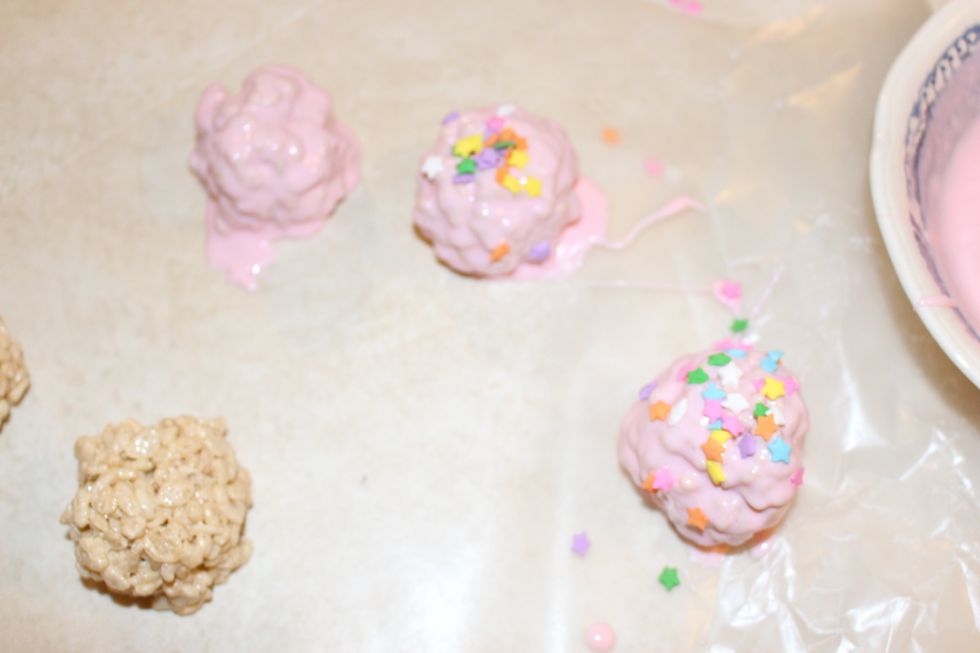 Place on Wax Paper and add Betty Crocker Star Sprinkles. Let Cool on the paper or place in the fridge.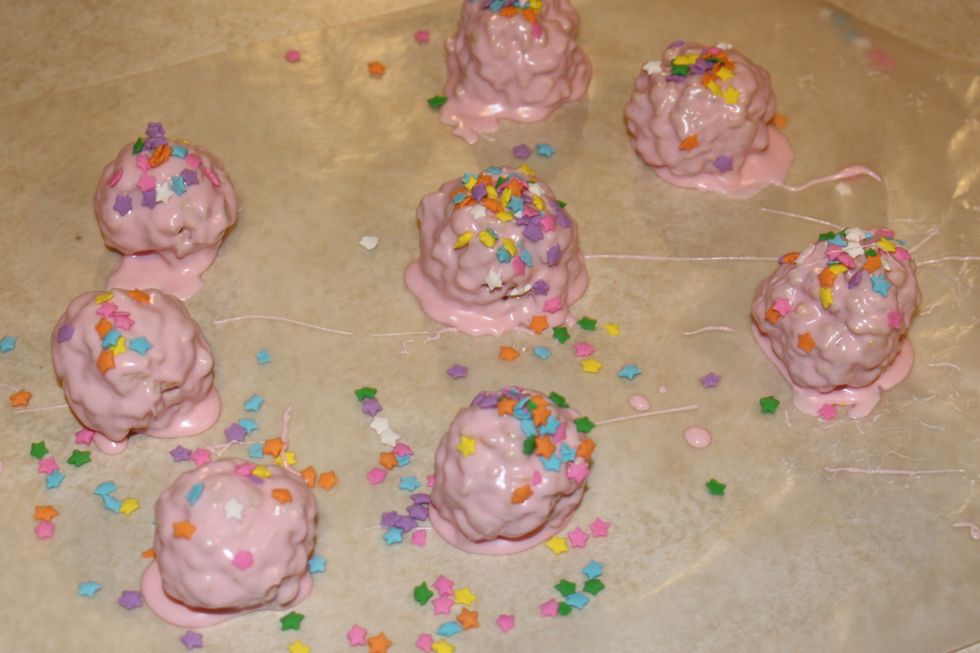 Frosting will harden as it dries. Be sure to cover before you store them so they don't go stale.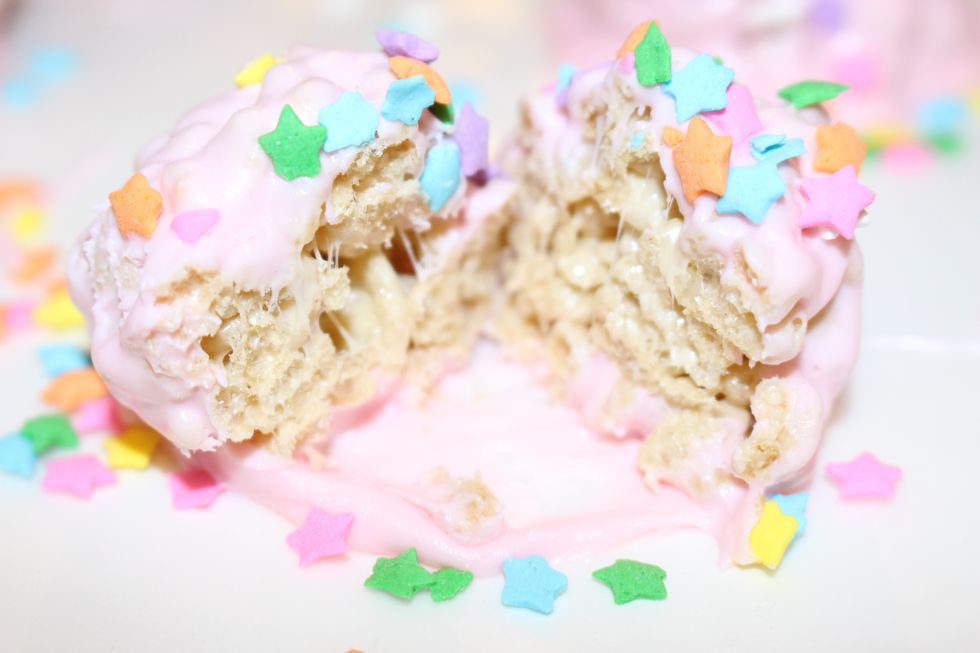 Enjoy this Yummy Tutti, Frutti, Unicorn Doody, a.k.a Unicorn Poop :)
3.0c Rice Krispies
2.0c Jet Puff Fun Mallows
1.5Tbsp Butter
Betty Crocker Star Sprinkles
Pillsbury Valentine's Day Buttercream Frosting
Wax Paper (Place on Cookie Sheet)
Chanele L
Stay at home mom to my little Pumpkin. Manager of Mischief and Chief of Household Operations.