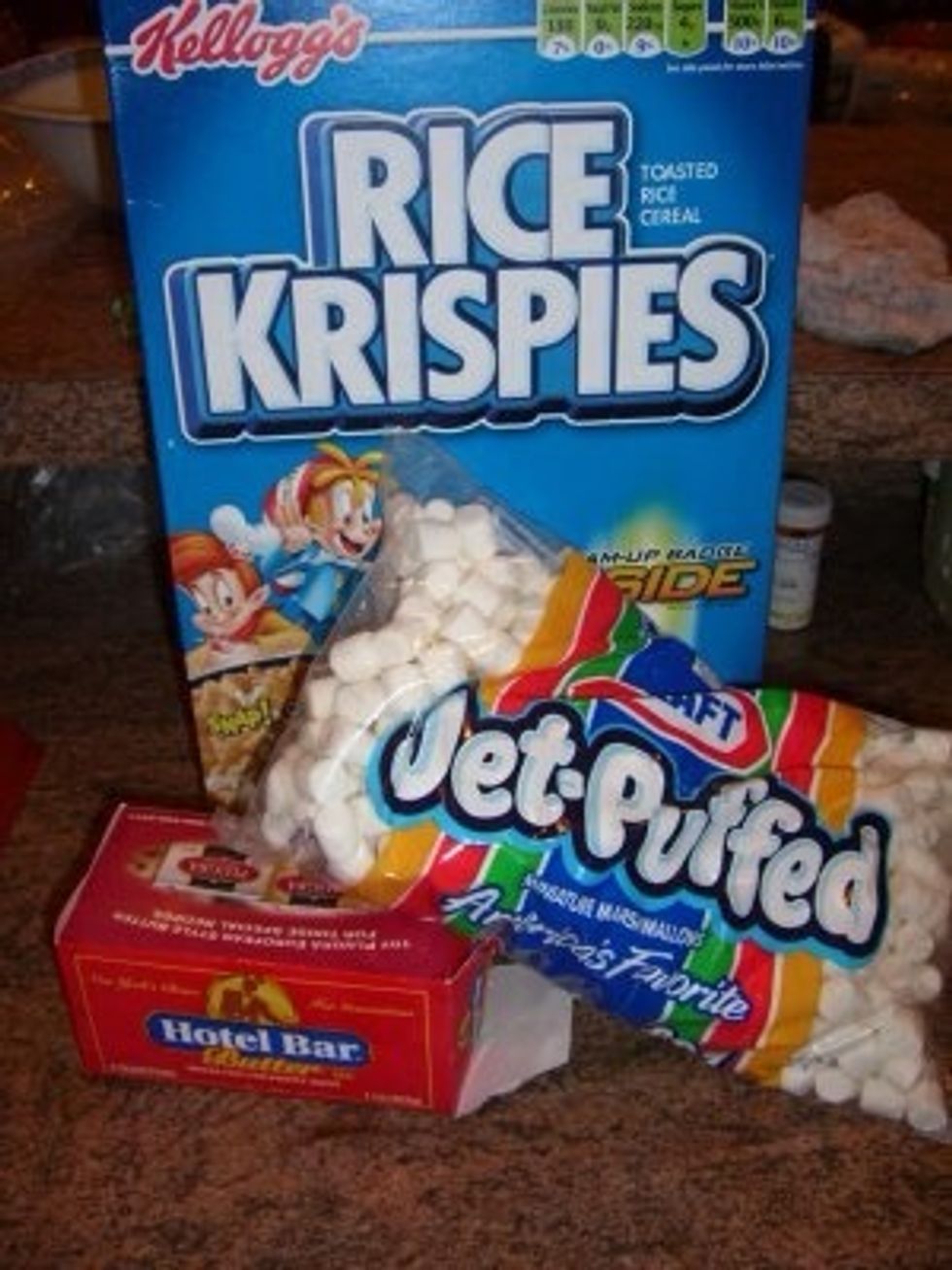 First see supply list to make sure you have what is necessary to make the dish.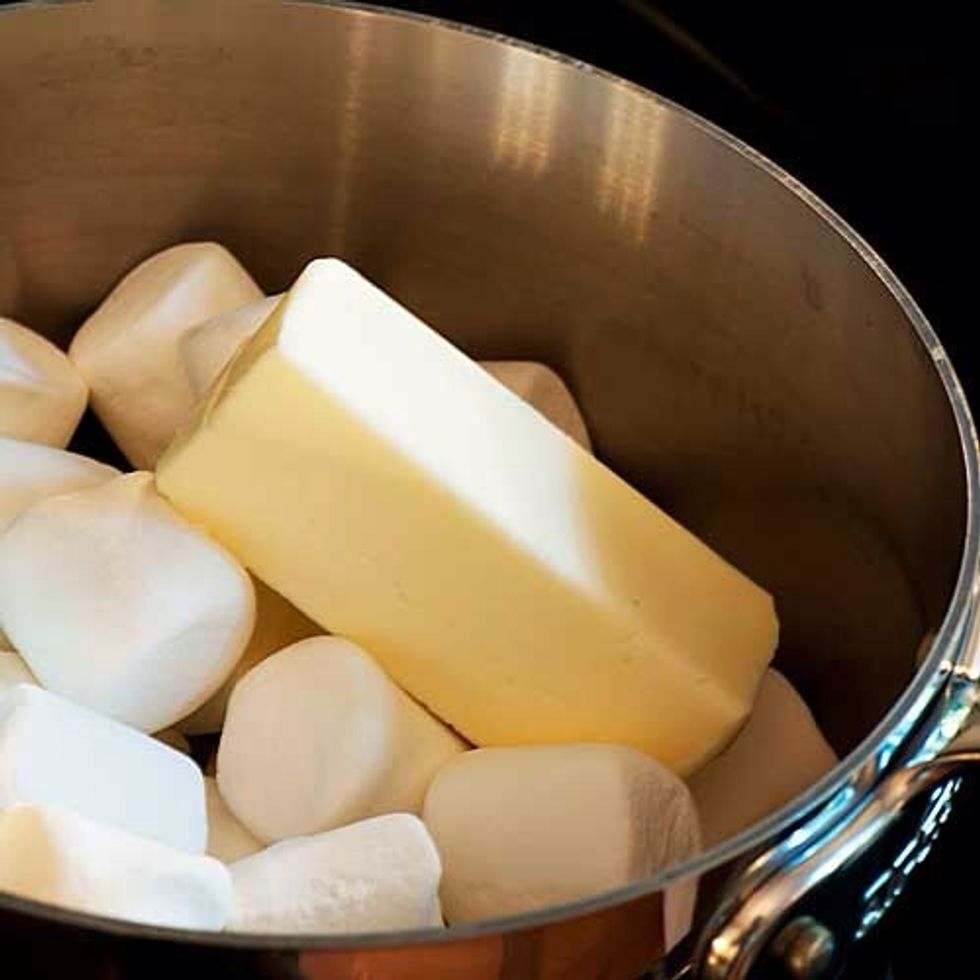 In the saucepan melt the butter and the marshmallows. Make sure to use low heat.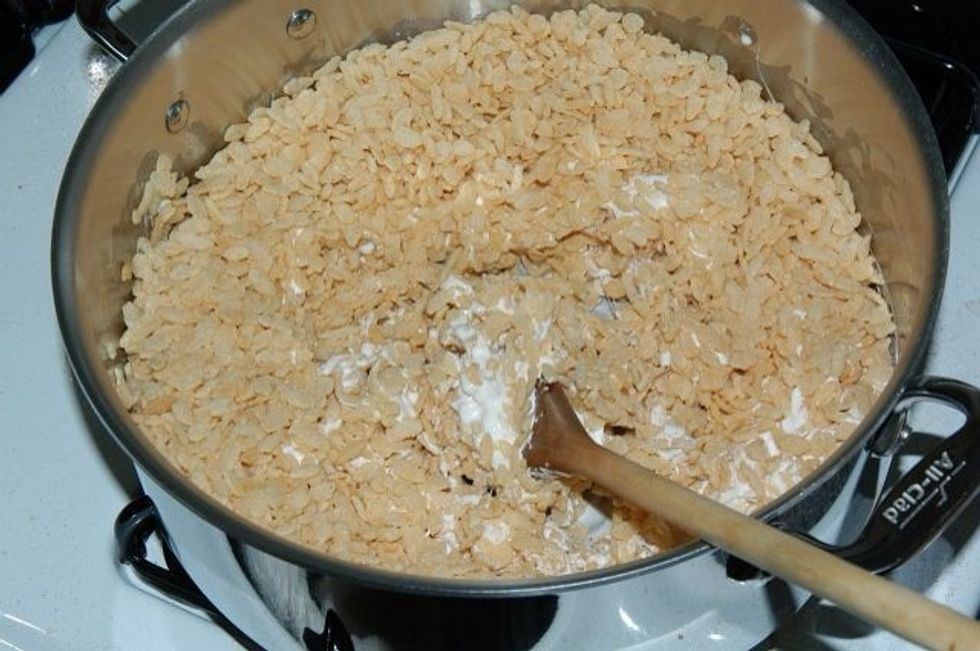 Add the 6 cups of Rice Krispies cereal . Stir until mixed well.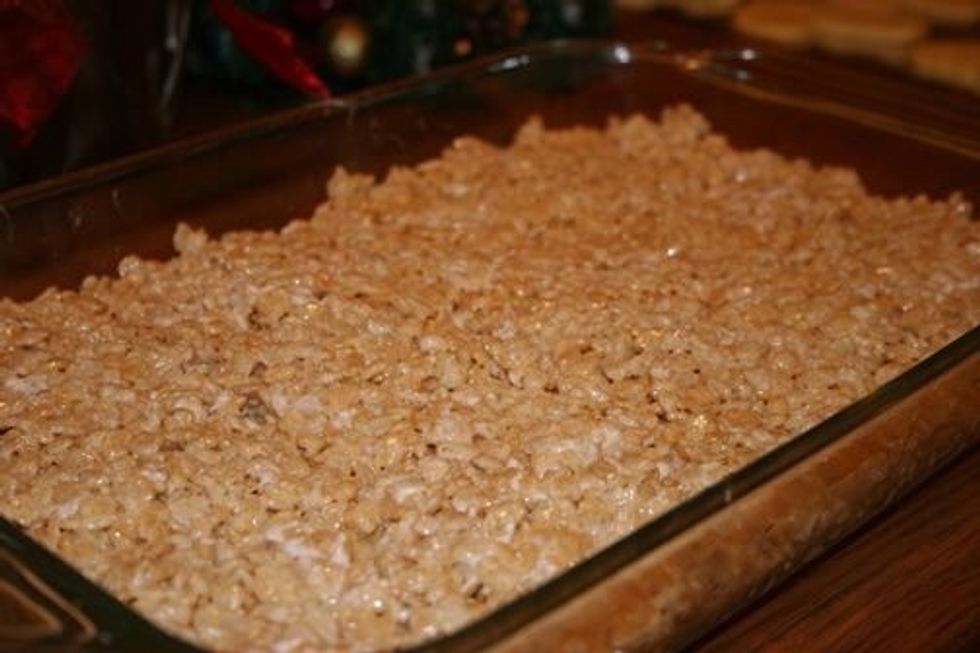 Using the spatula evenly spread the mixture that's in the saucepan onto the baking pan. Allow to cool.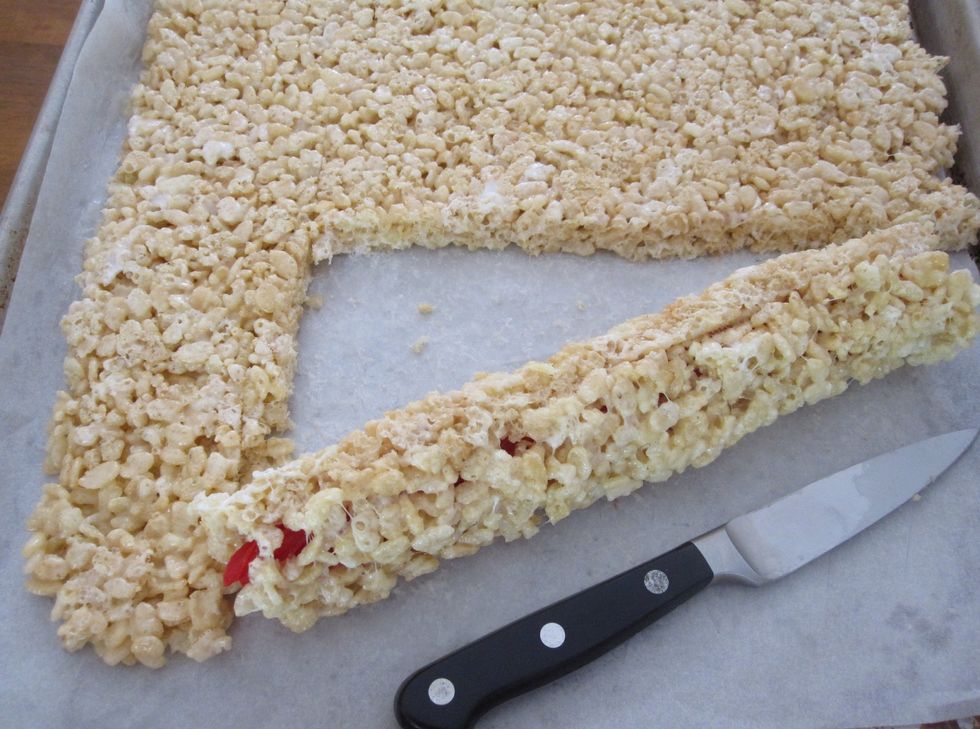 Cut the solid pan of Rice Krispie Treats into the size desired. 2 by 2 inch squares are recommended.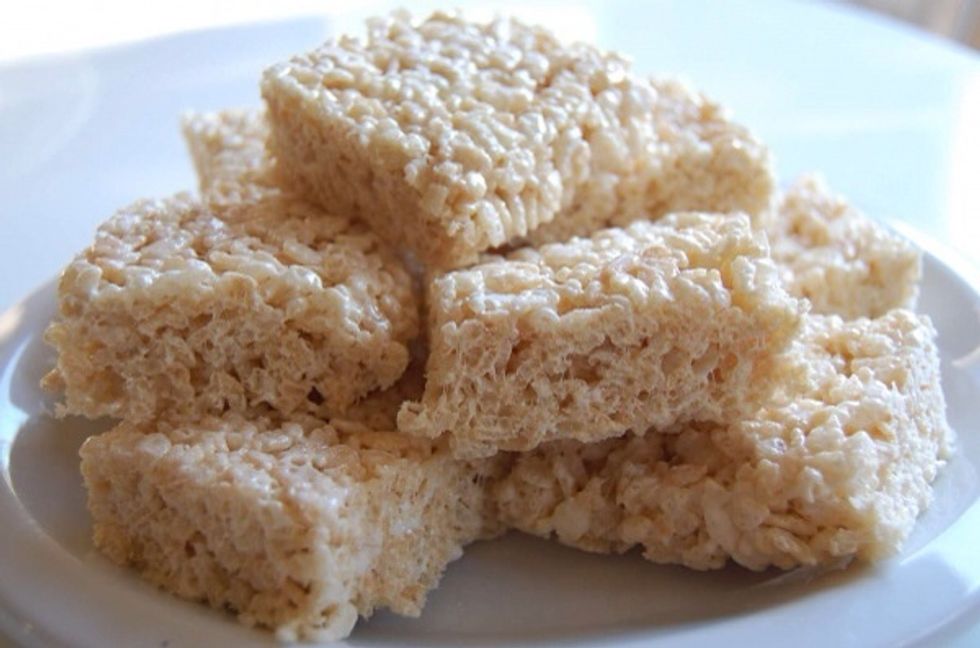 You are now done! Enjoy :)
1.0 Package of Marshmallows(10 oz.)
3.0Tbsp Butter or Margarine
6.0c Kellogg's Rice Krispies Cereal
1.0 Saucepan
1.0 Baking pan
1.0 Spatula