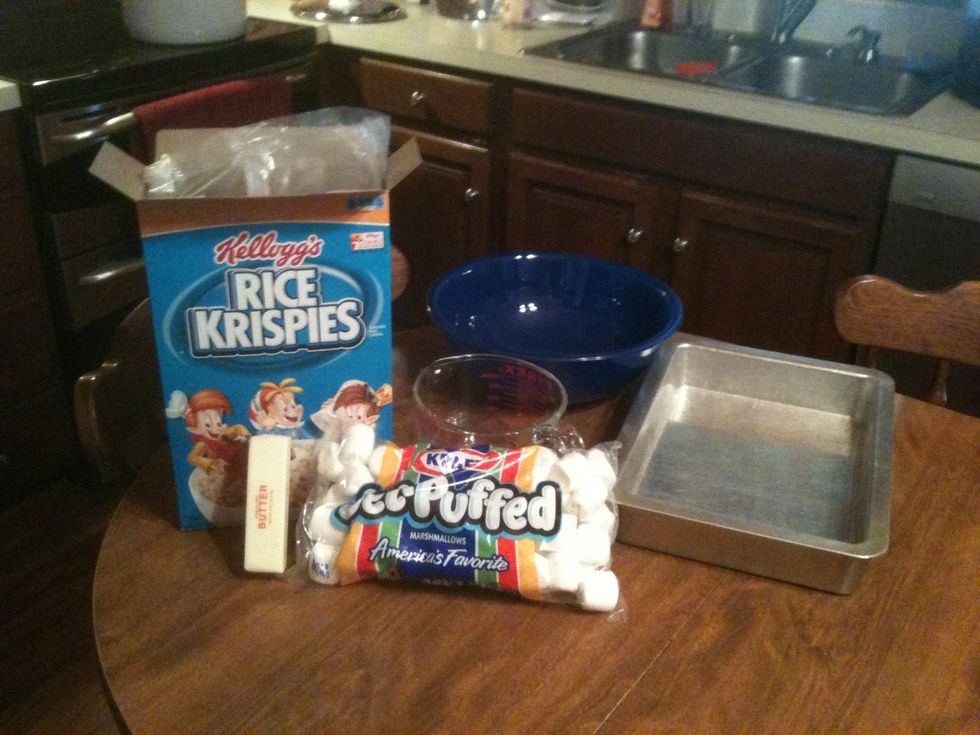 Get all the things you need: Rice Krispies, marshmallows, a stick of butter, a mixing bowl, a measuring cup, and a pan, and a pot.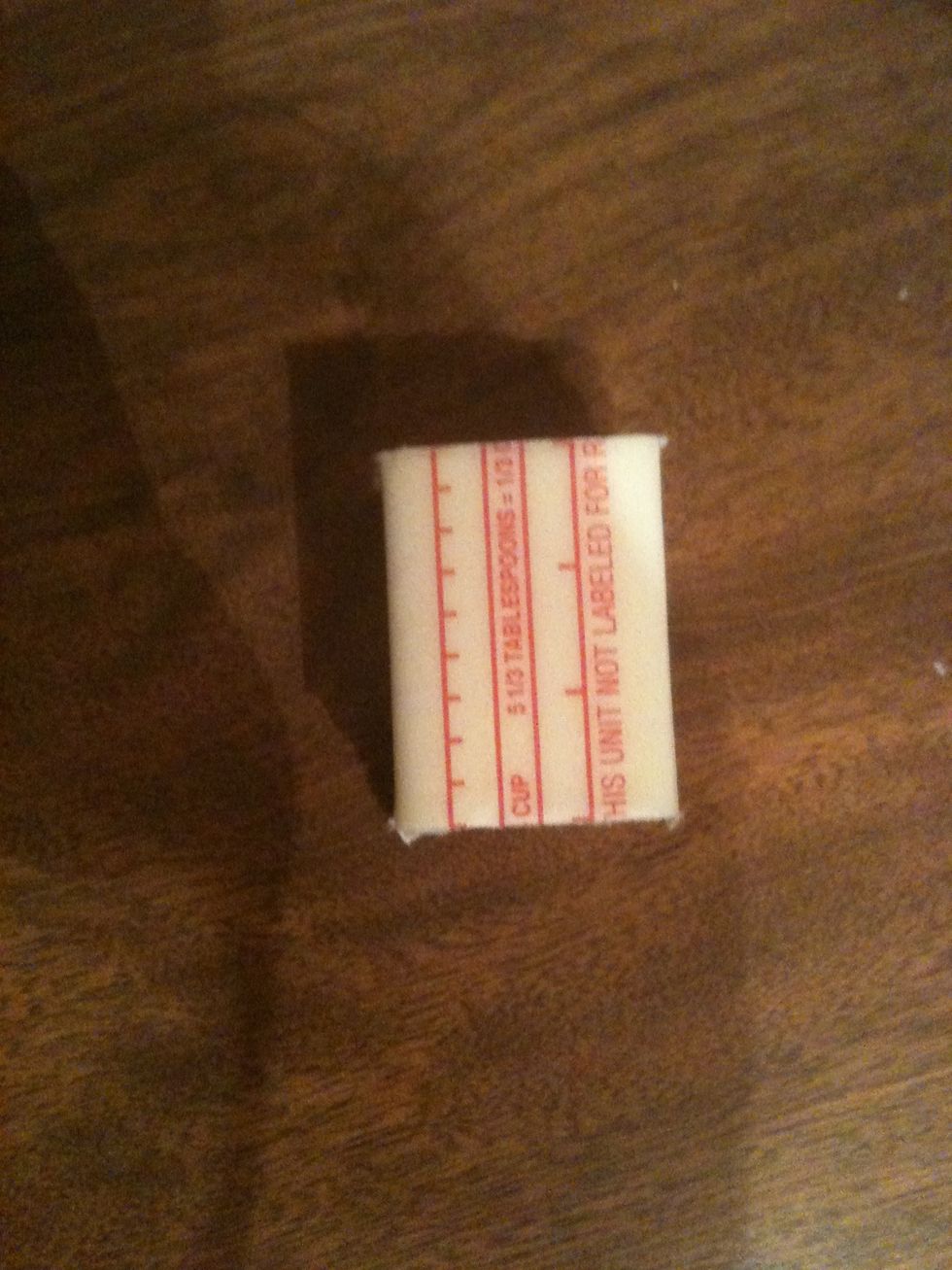 Cut the butter into 3 tablespoons.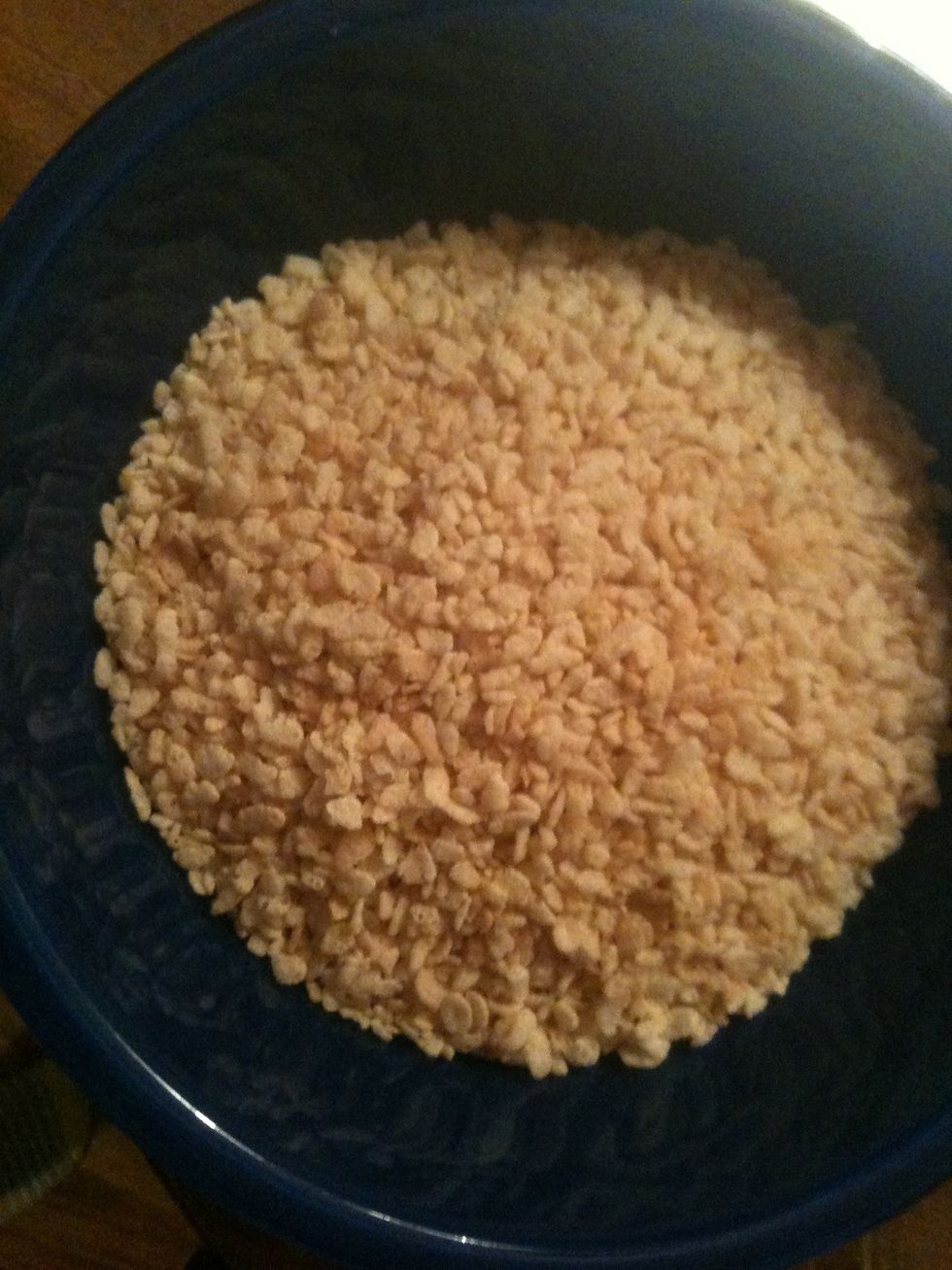 Measure out 6 cups of rice krispies in the bowl.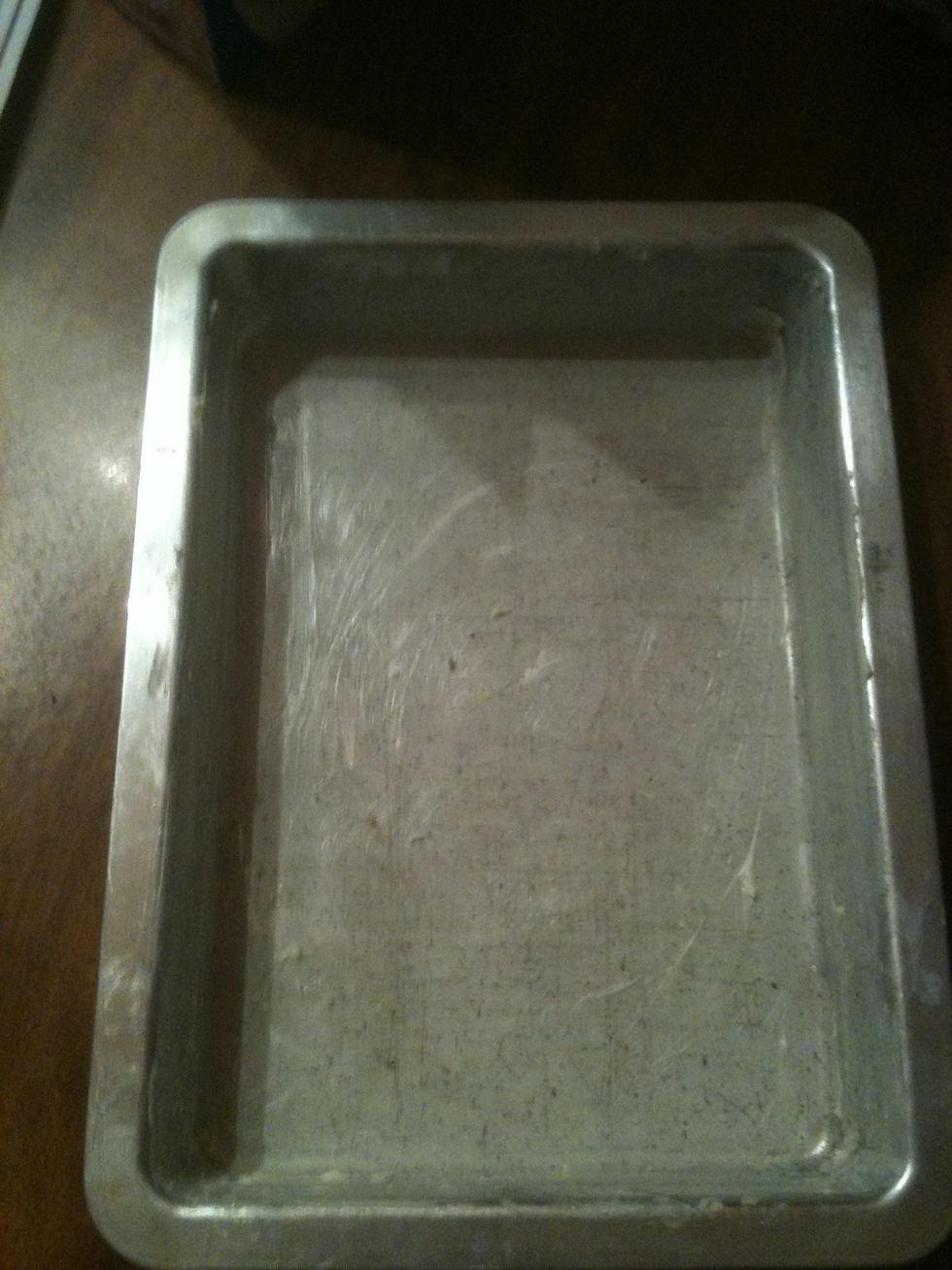 Butter the pan.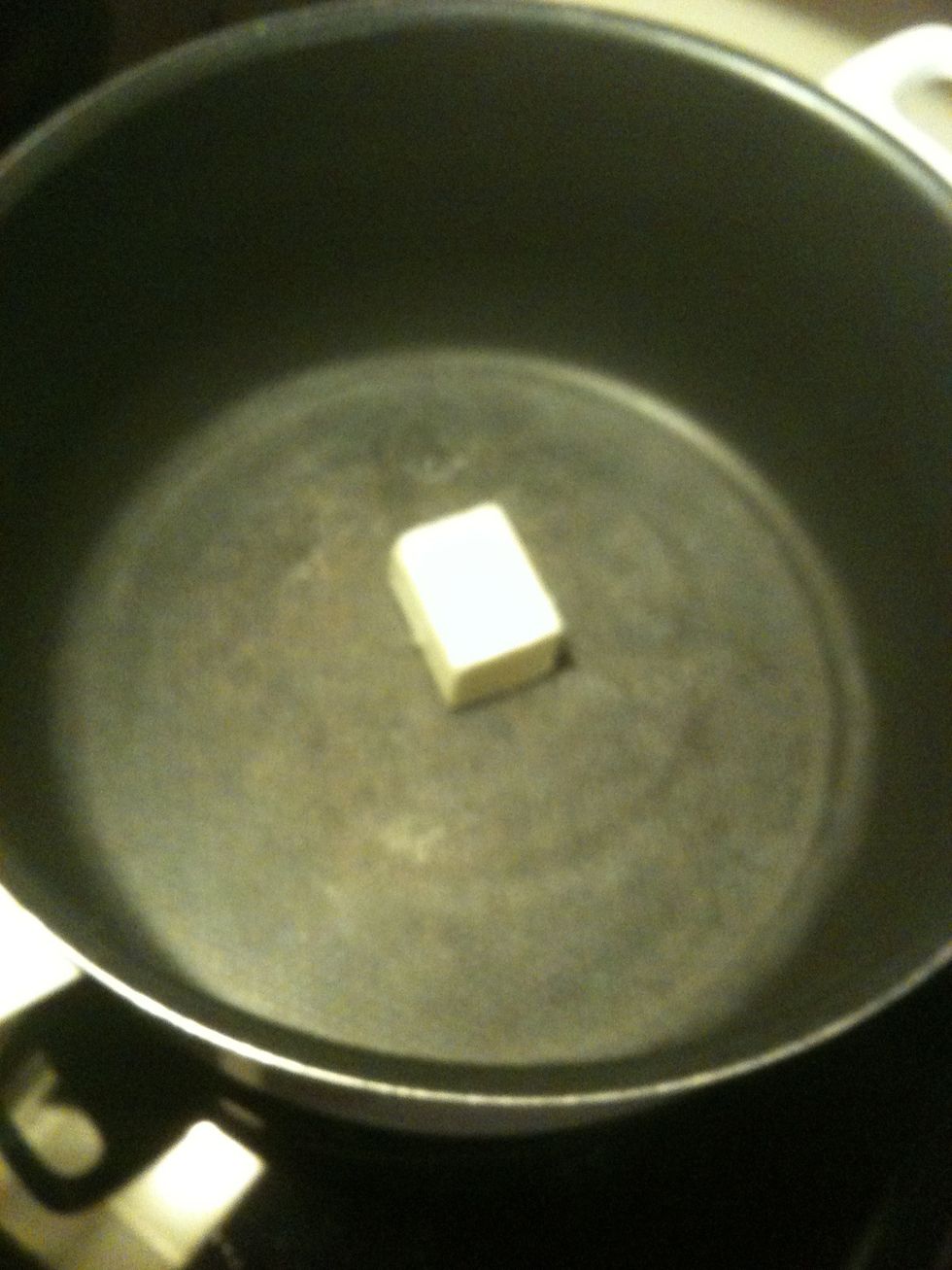 Melt the butter.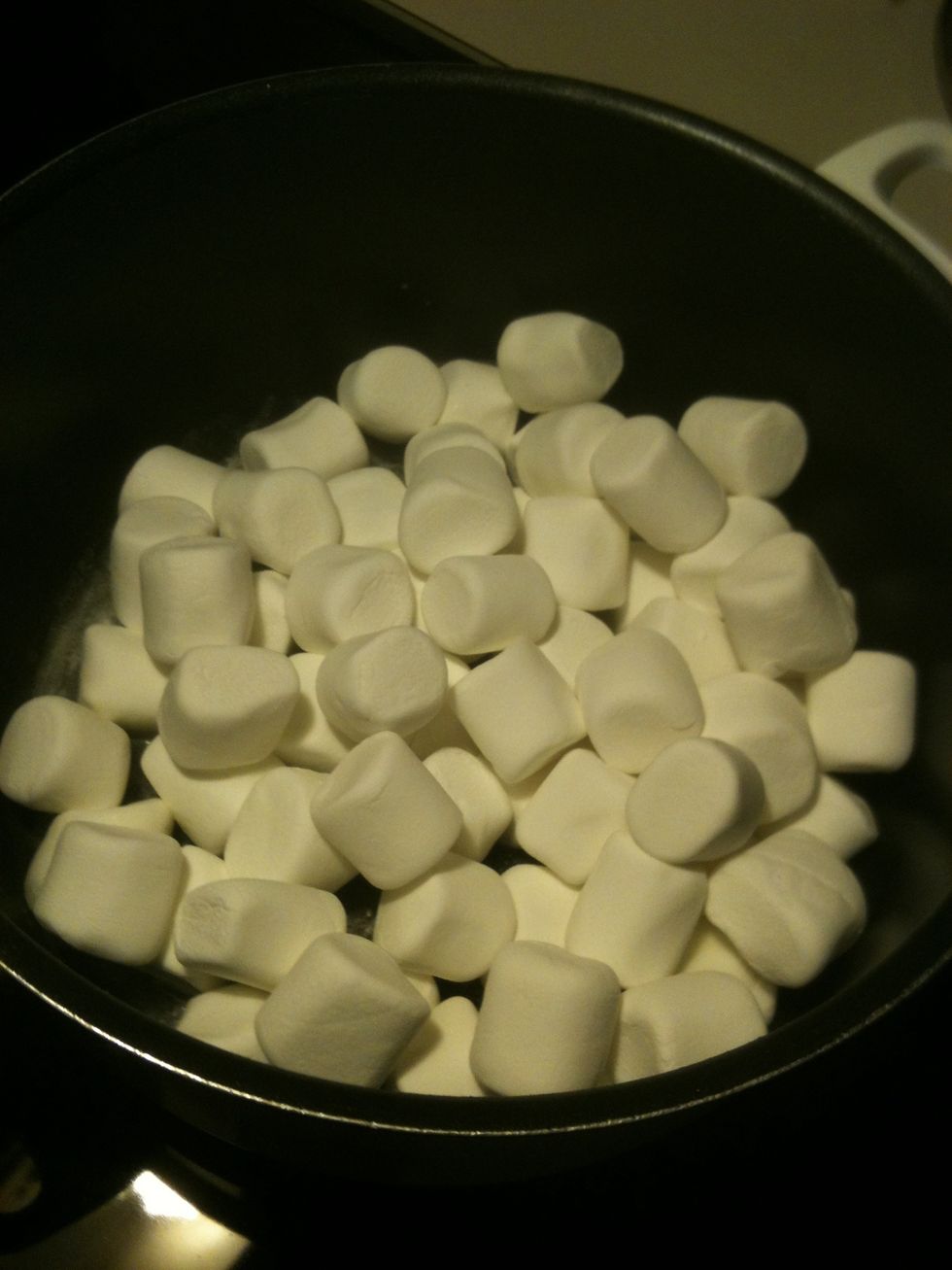 Melt the marshmallows along with the butter until they turn into a liquid.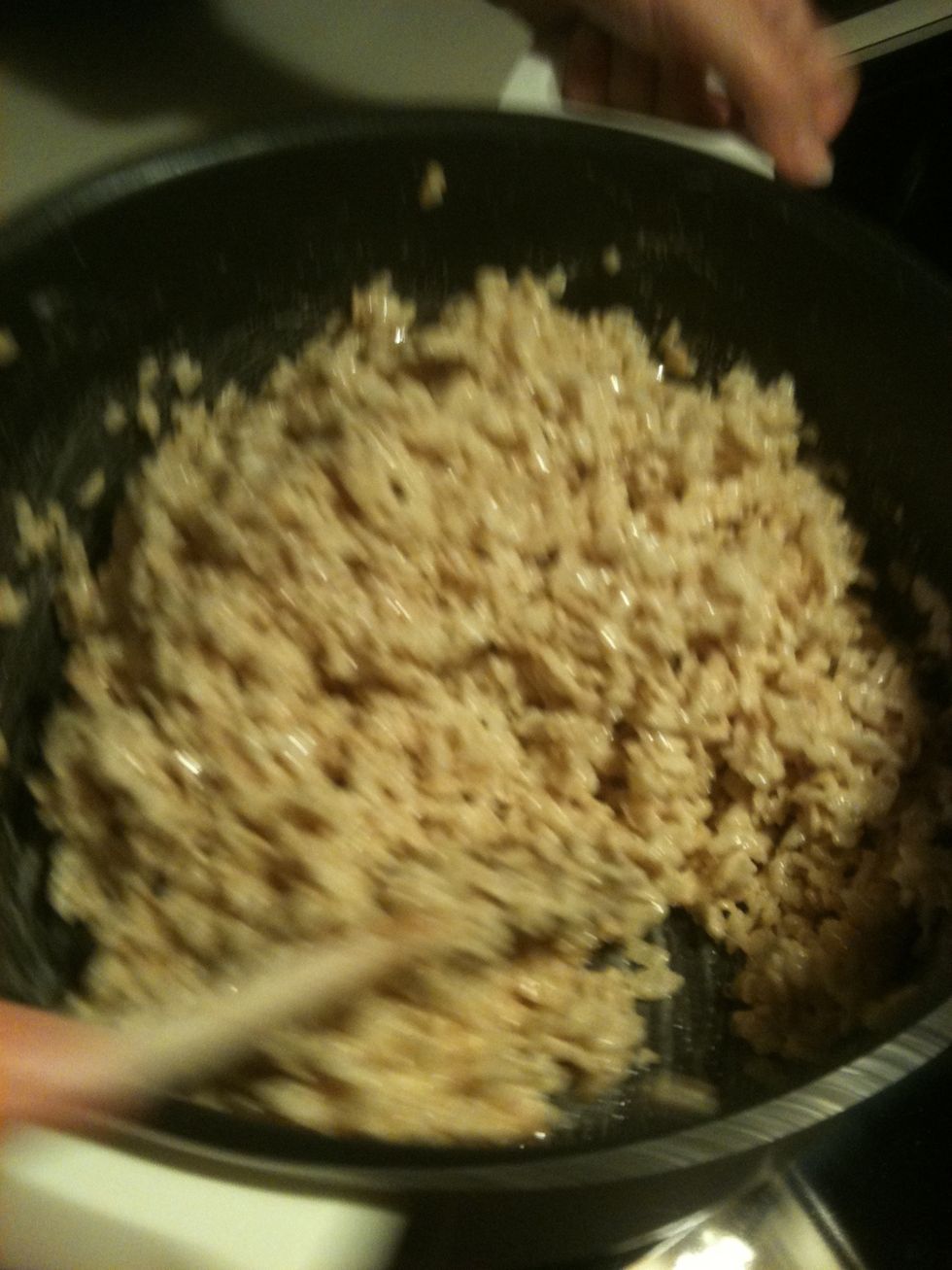 Mix the butter, marshmallows, and rice krispies together.
Pour it all in your pan.
Flatten it out and wait for it to cool down.
Rice Krispies
Butter
Marshmallows
Mixing bowl
Measuring cup
Pan
Pot