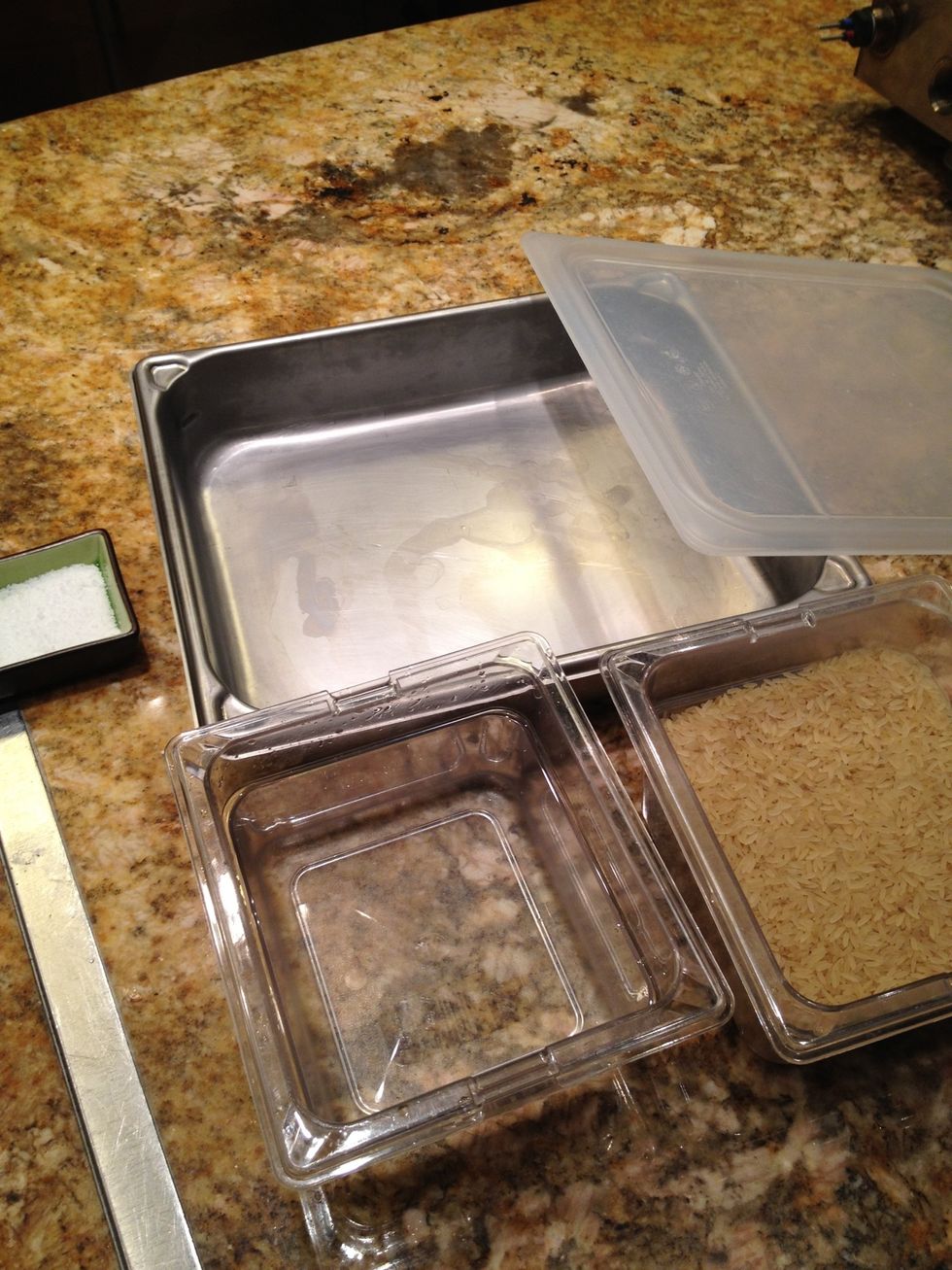 Assemble all the necessary elements.
Pour rice into the pan.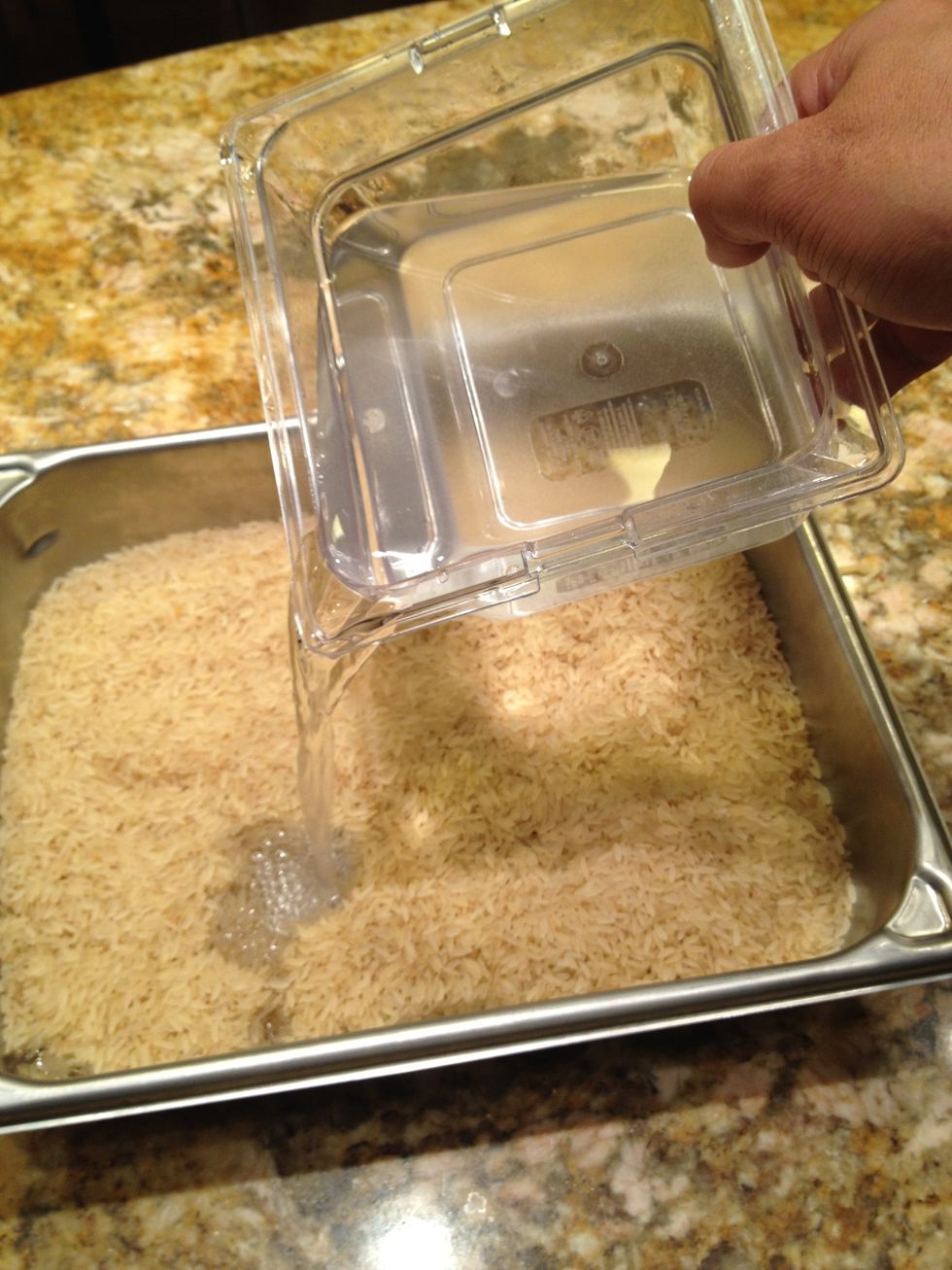 Add an equal amount of water to the pan.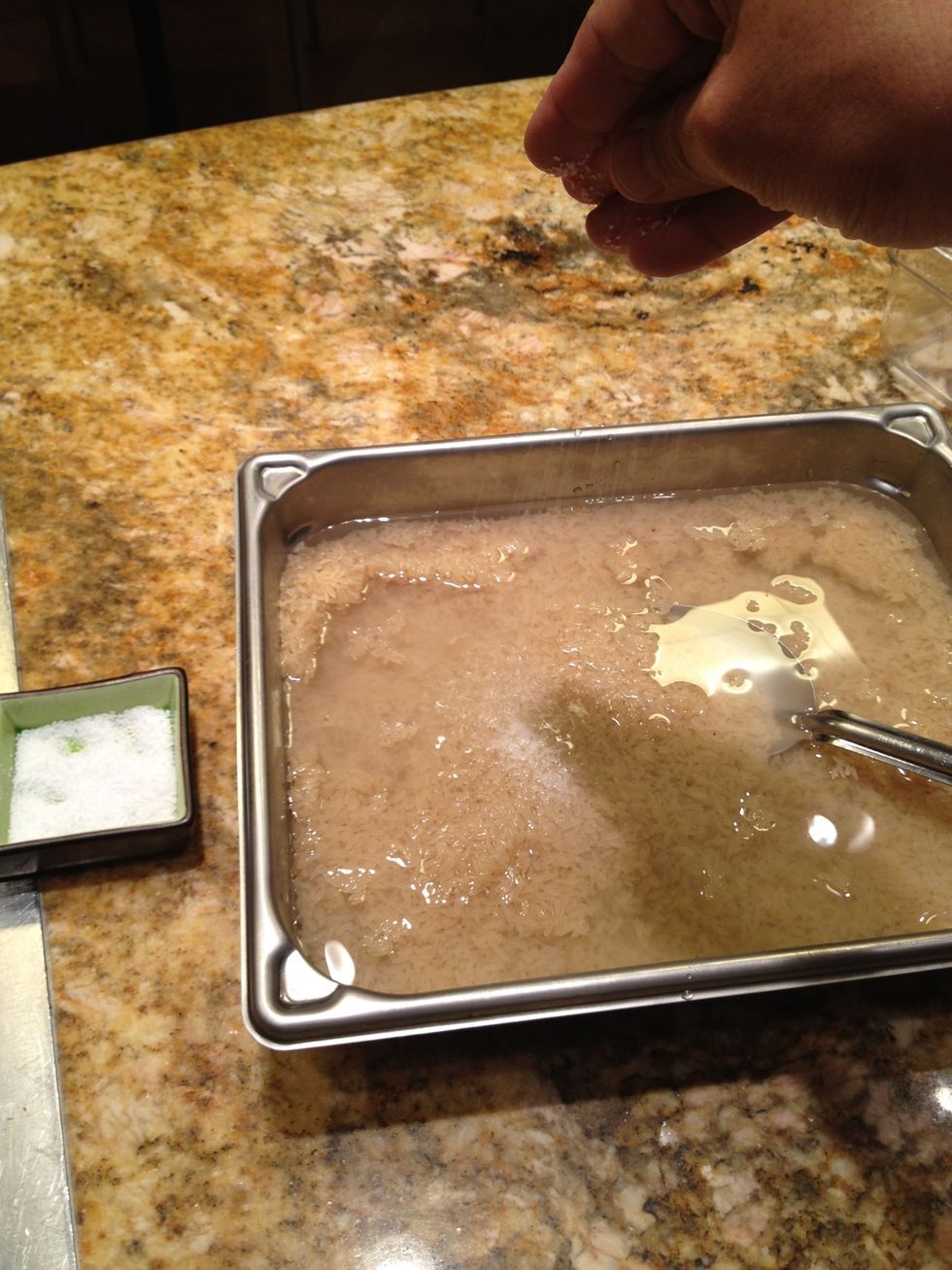 Add a pinch of salt and stir.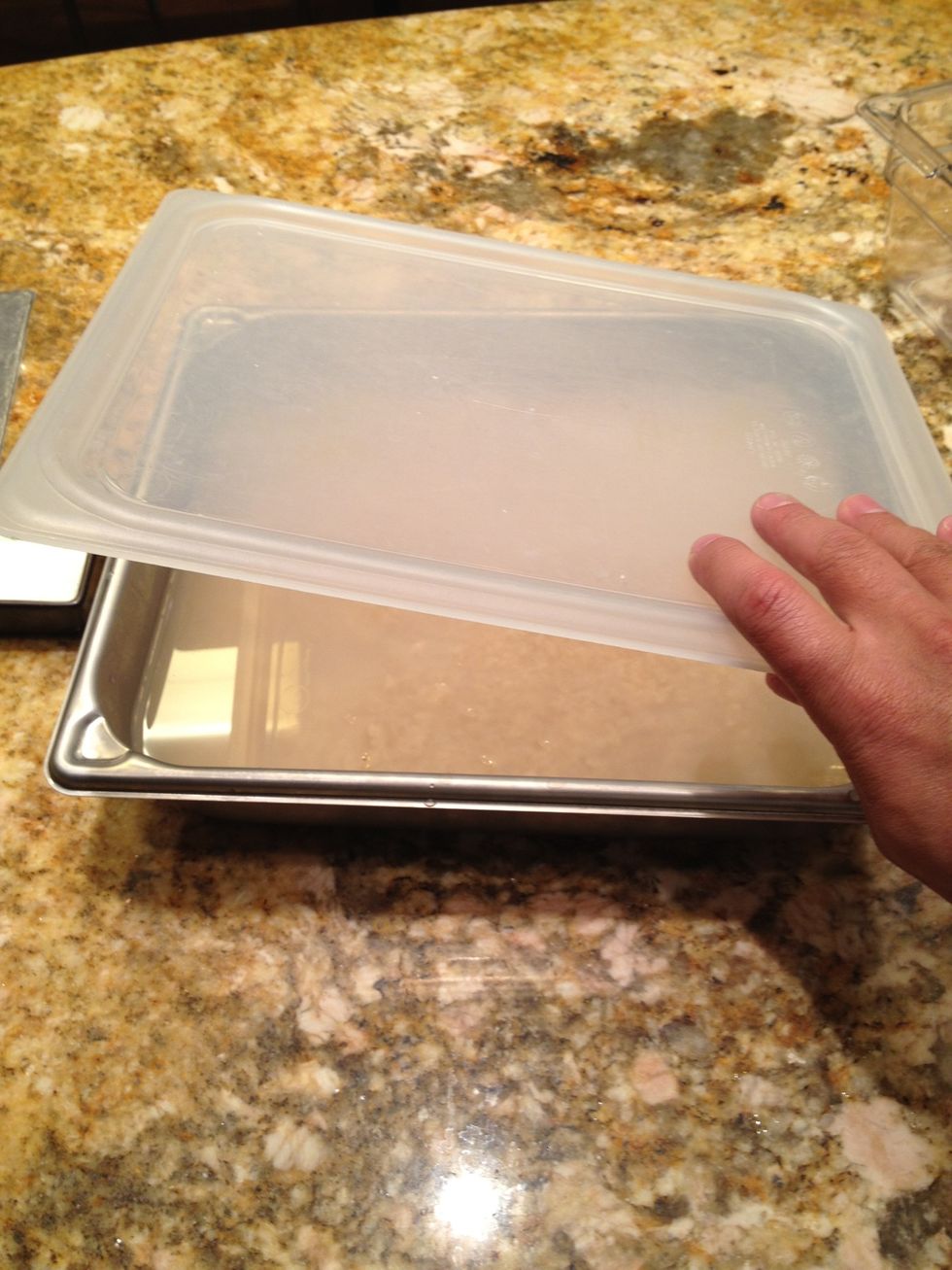 Cover the pan.
Meanwhile preheat your Combi therm to 212F (100C).
When the oven has been preheated it is time to add the rice.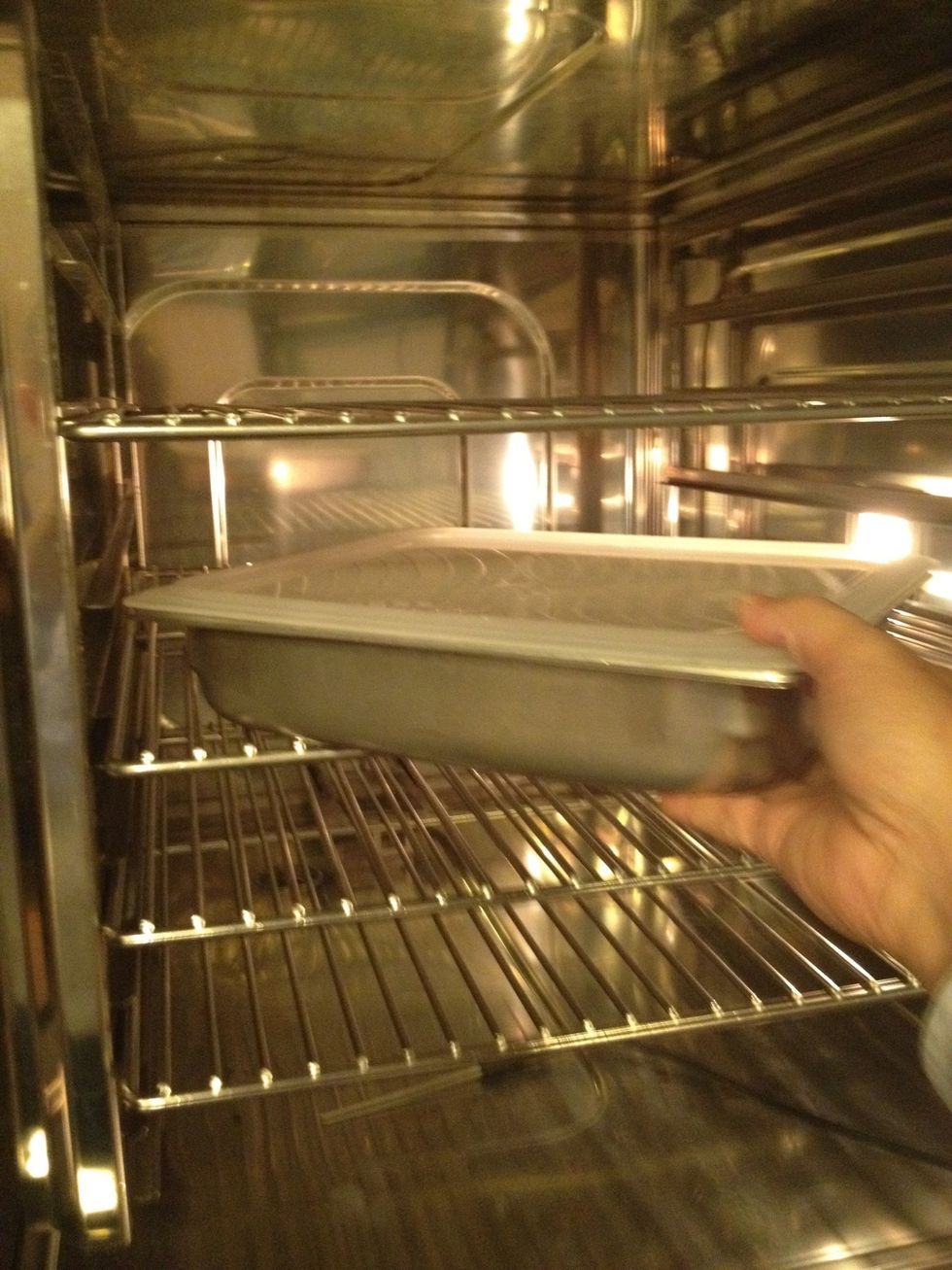 Place the pan of rice into the oven.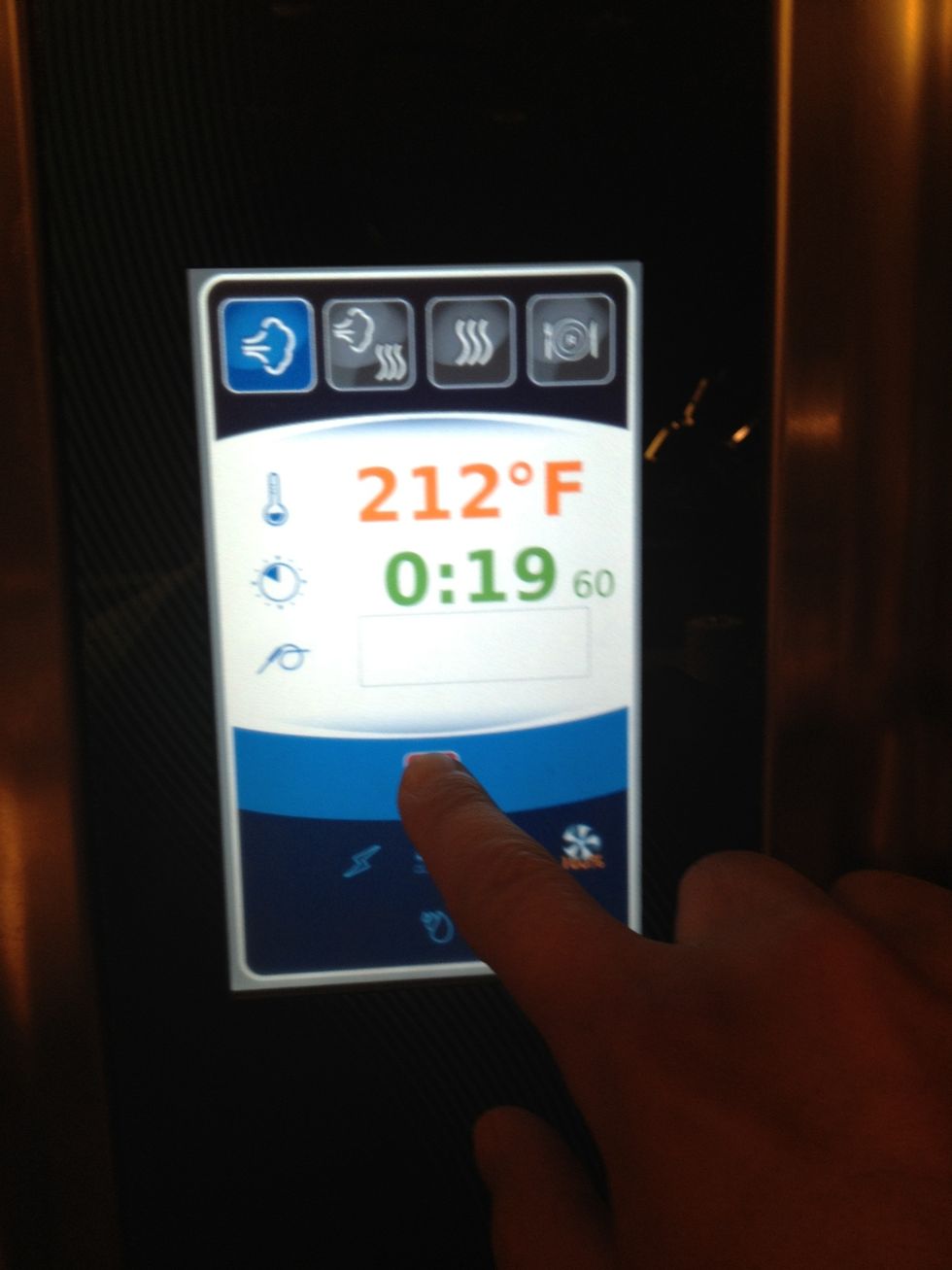 Set the oven to steam mode at 212F (100C) for 20 min.
When your rice is done cooking your oven we'll show you this picture.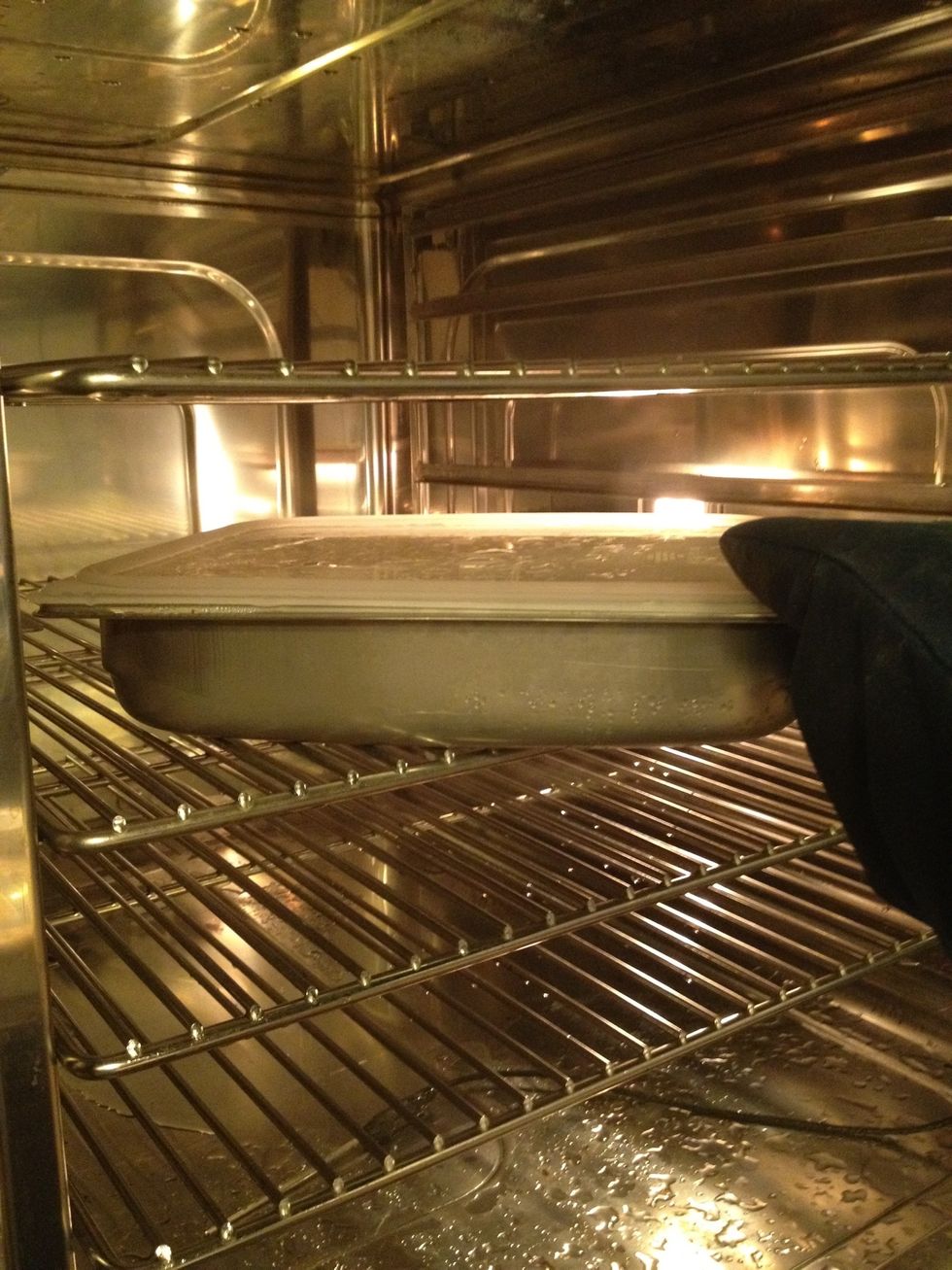 Take rice out of the oven.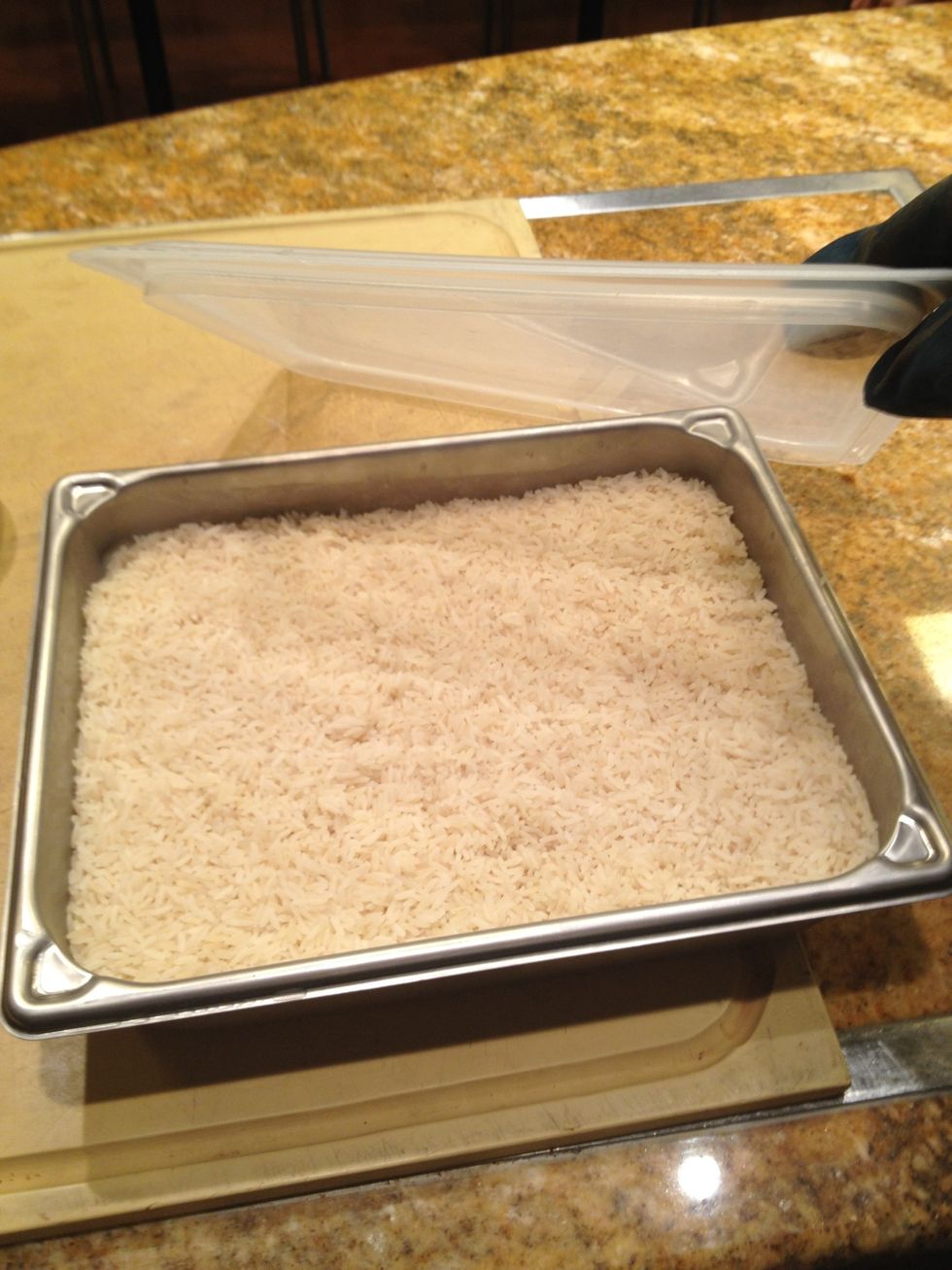 When you take the lid off you might notice that the rice is slightly al dente. There may also be a small amount of water still in the pan.
Stir the rice a little bit with a spoon.
Replace the lid and allow the rice to sit at room temperature for a couple of minutes.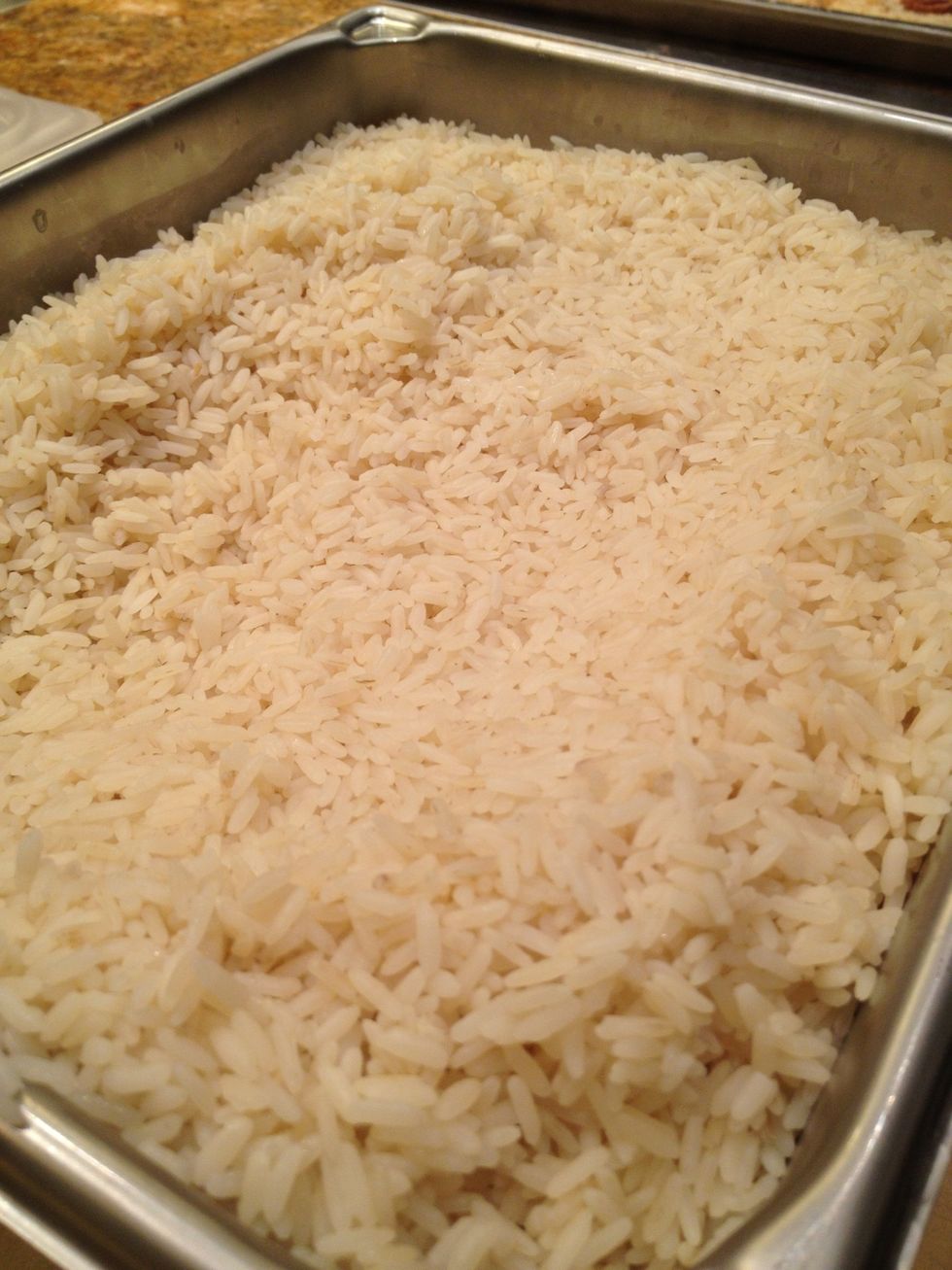 After a few minutes your rice will be fully cooked and perfectly fluffy.
One hotel pan with lid
1.0 Part rice
1.0 Part water
Salt to taste