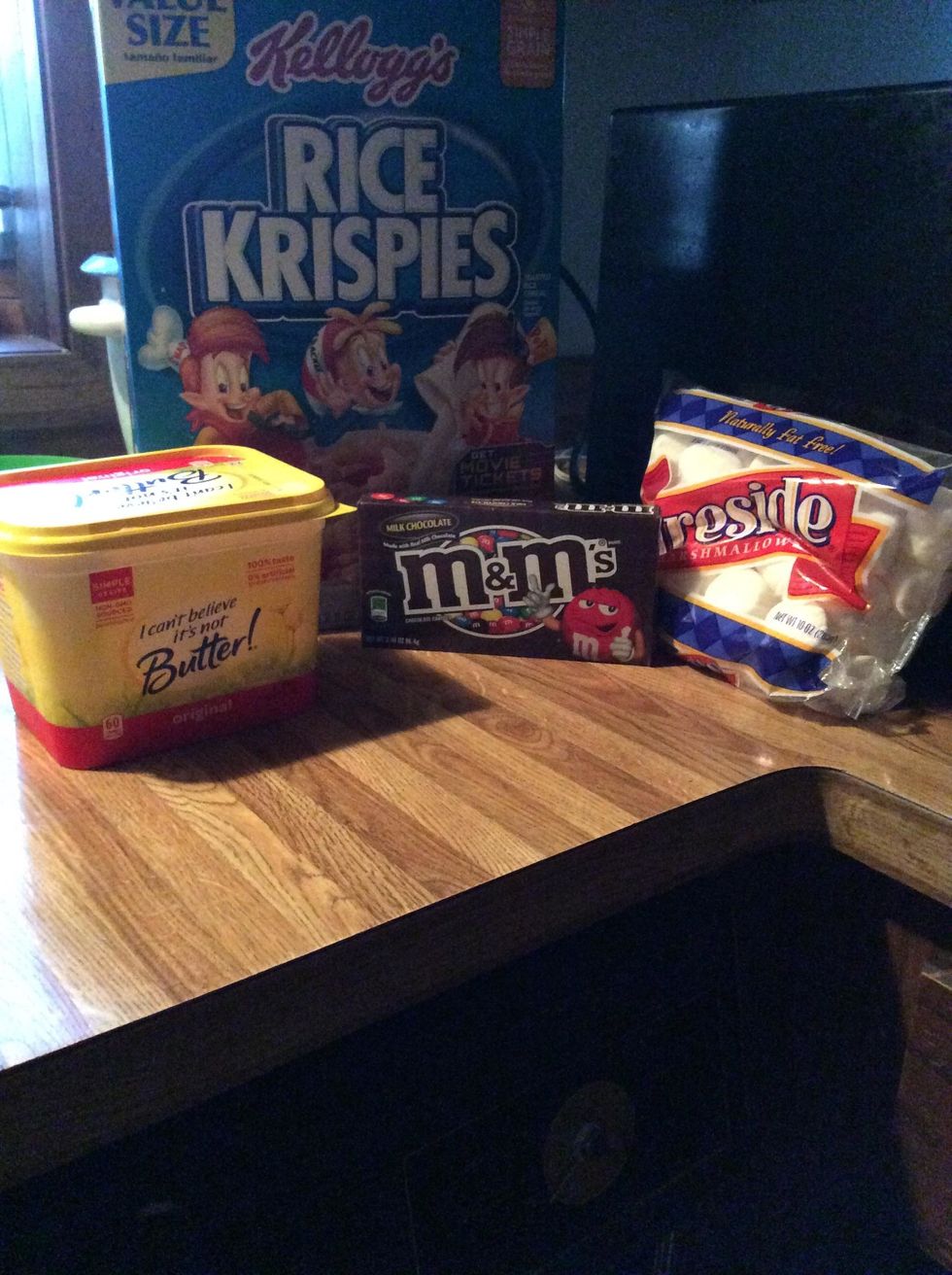 These are the materials you need: Rice Krispies, butter (doesn't matter the type), M&Ms (you can also use the peanut kind), and marshmallows (also doesn't matter the type).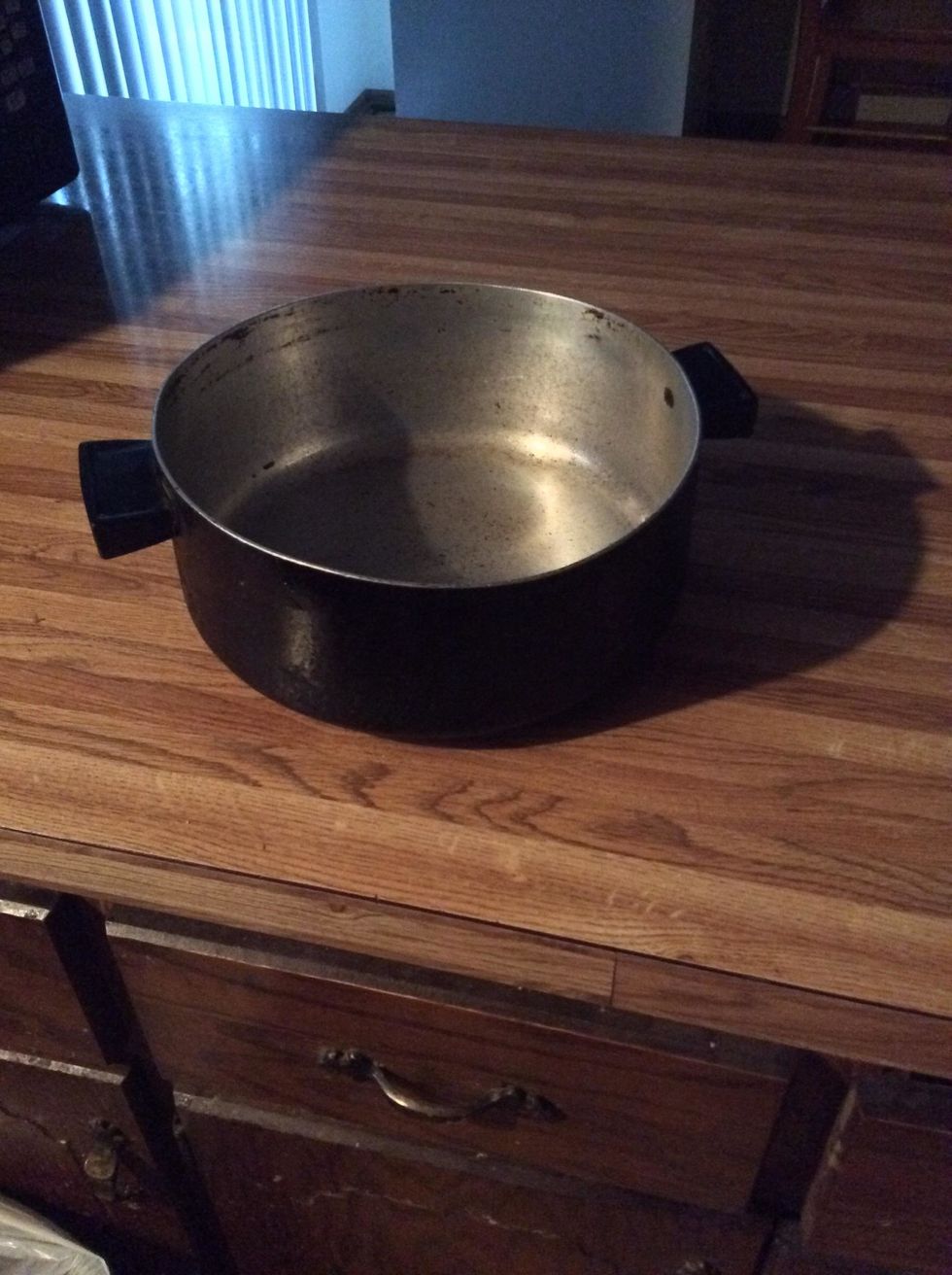 You will need a pot roughly around this size.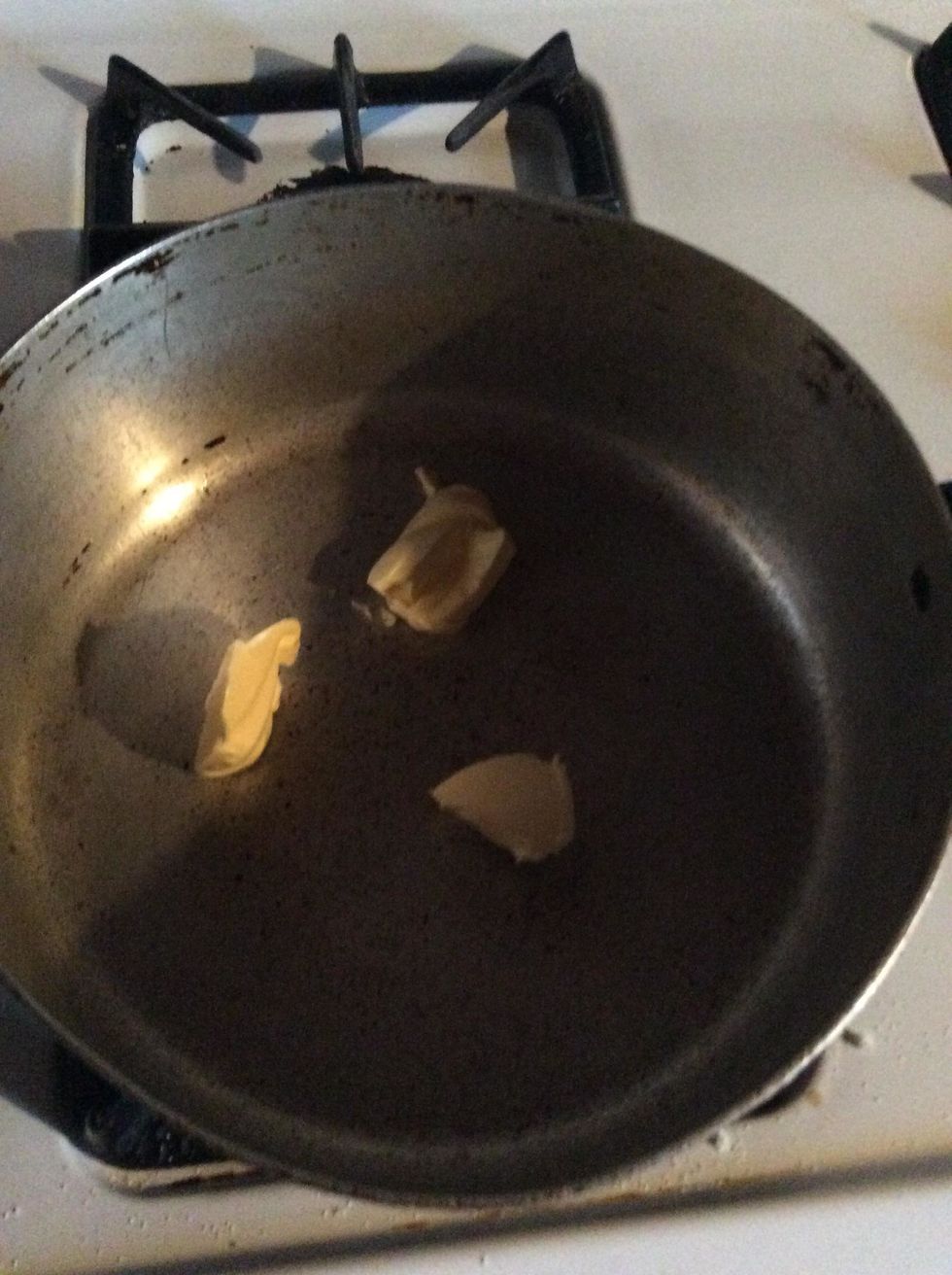 Now take your 3 tablespoons of butter and place them in the pot.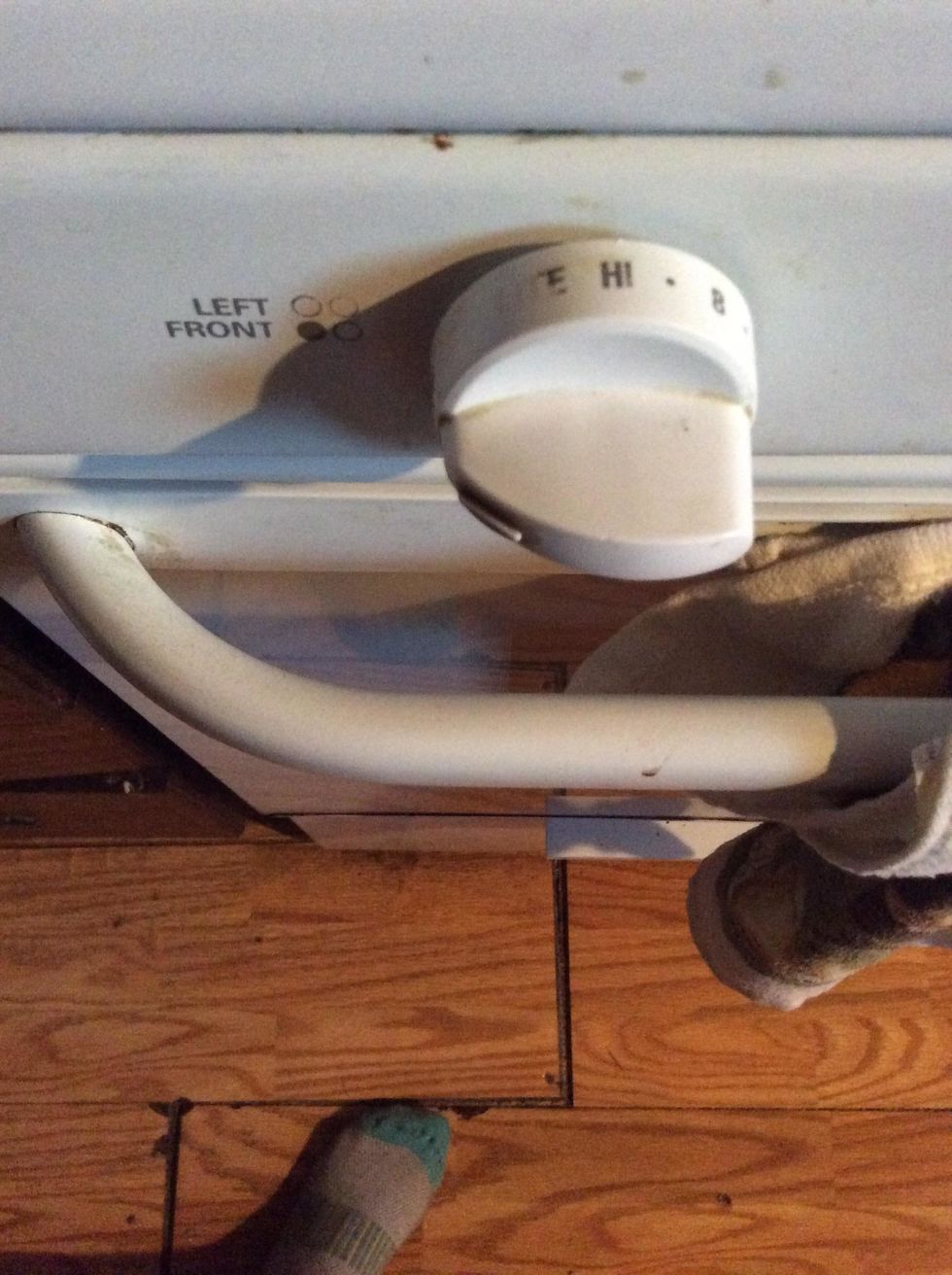 REMEMBER TO KEEP YOUR HEAT ON HIGH. You will keep this on during the whole cooking period.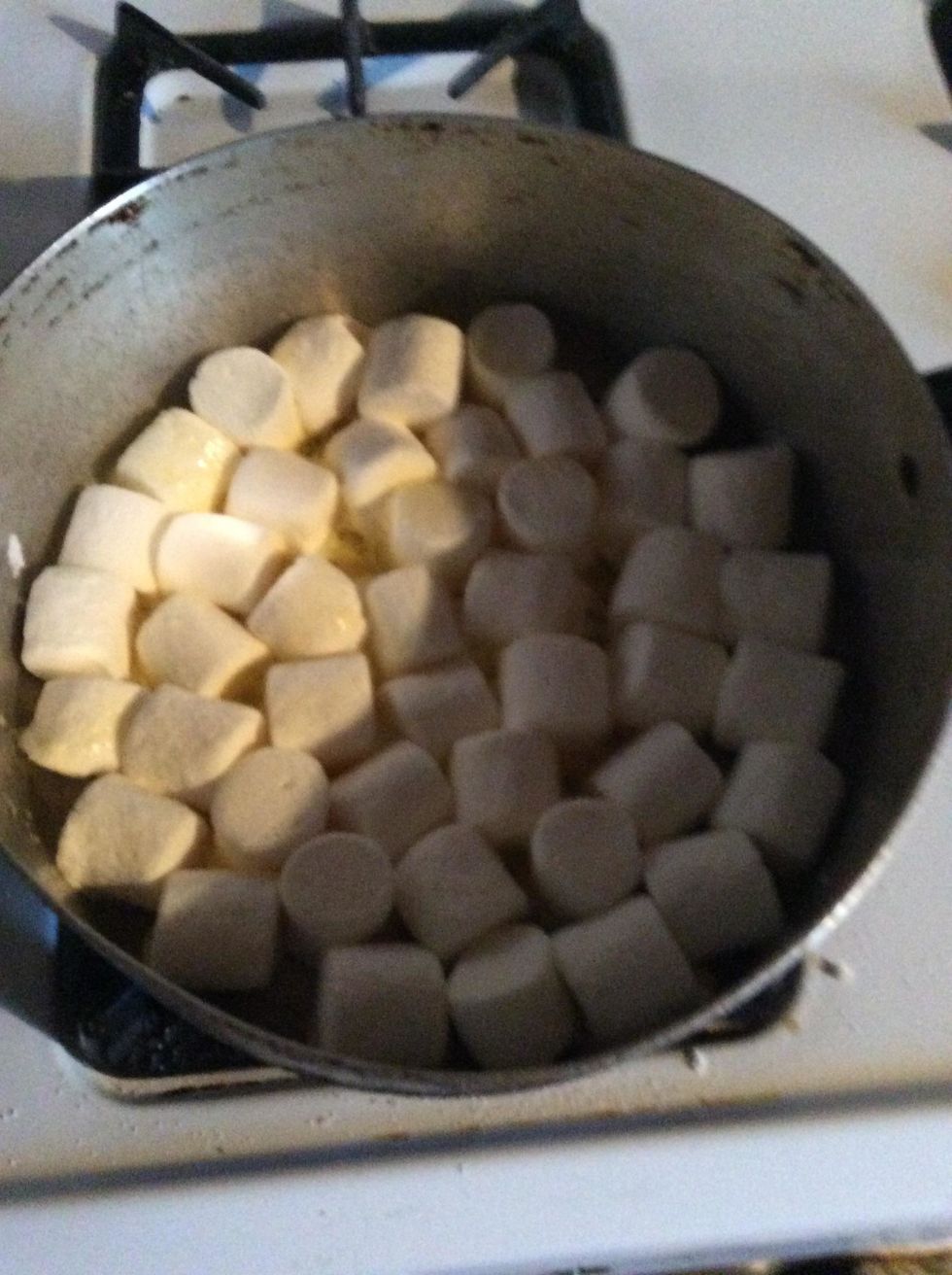 Now when your butter is melted, add your marshmallows, space them evenly around the pot.
When your marshmallows have melted like this or have no lumps, TURN OFF THE GAS.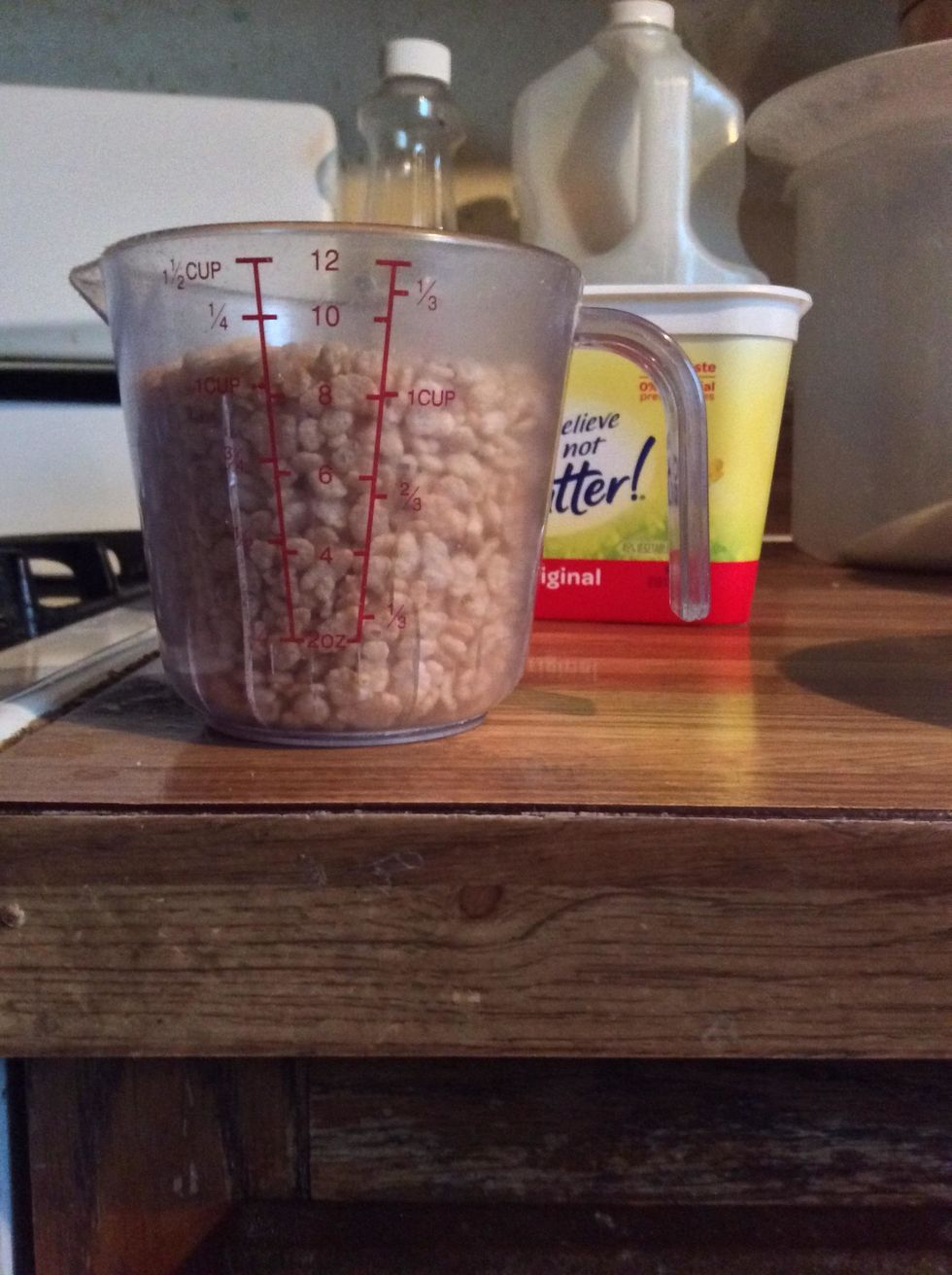 Now take your 6 cups of Rice Krispies and pour them into the pot. Make sure the gas is off.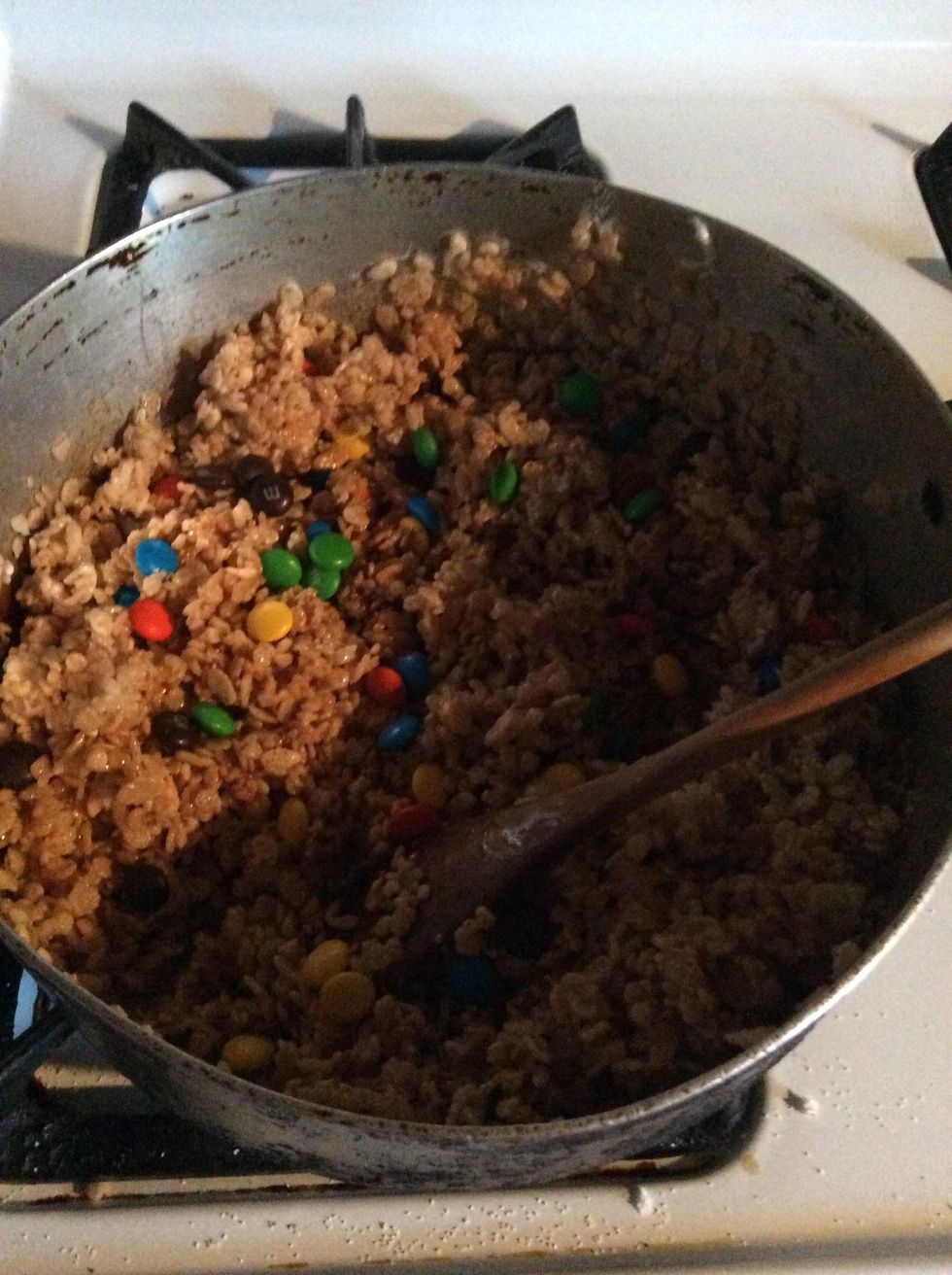 Make sure you coat the cereal evenly with the marshmallows, while mixing, add in the M&Ms throughout the mixture.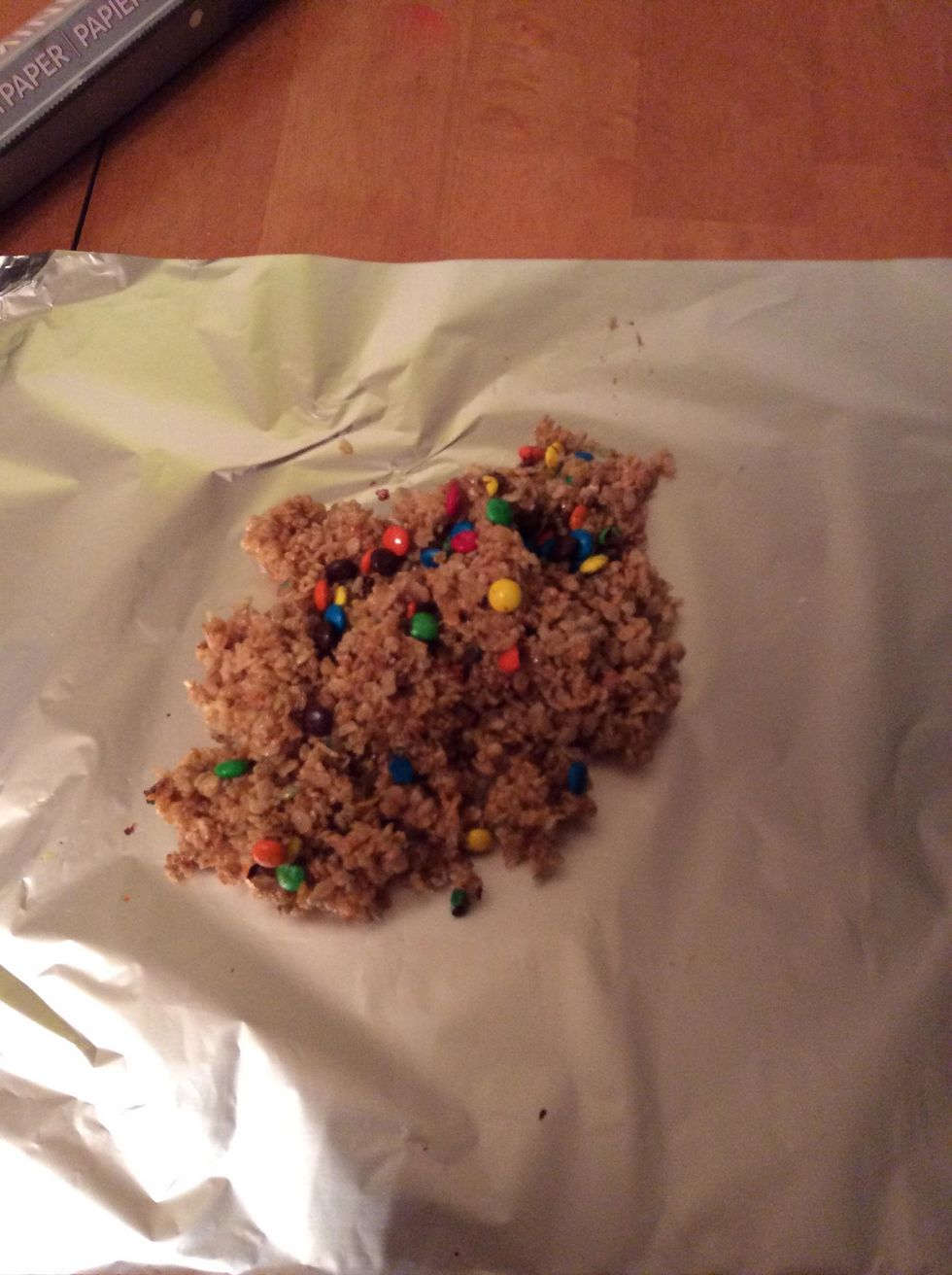 Set the mixture on top of tin foil and let the mixture cool down for around 10-15 minutes.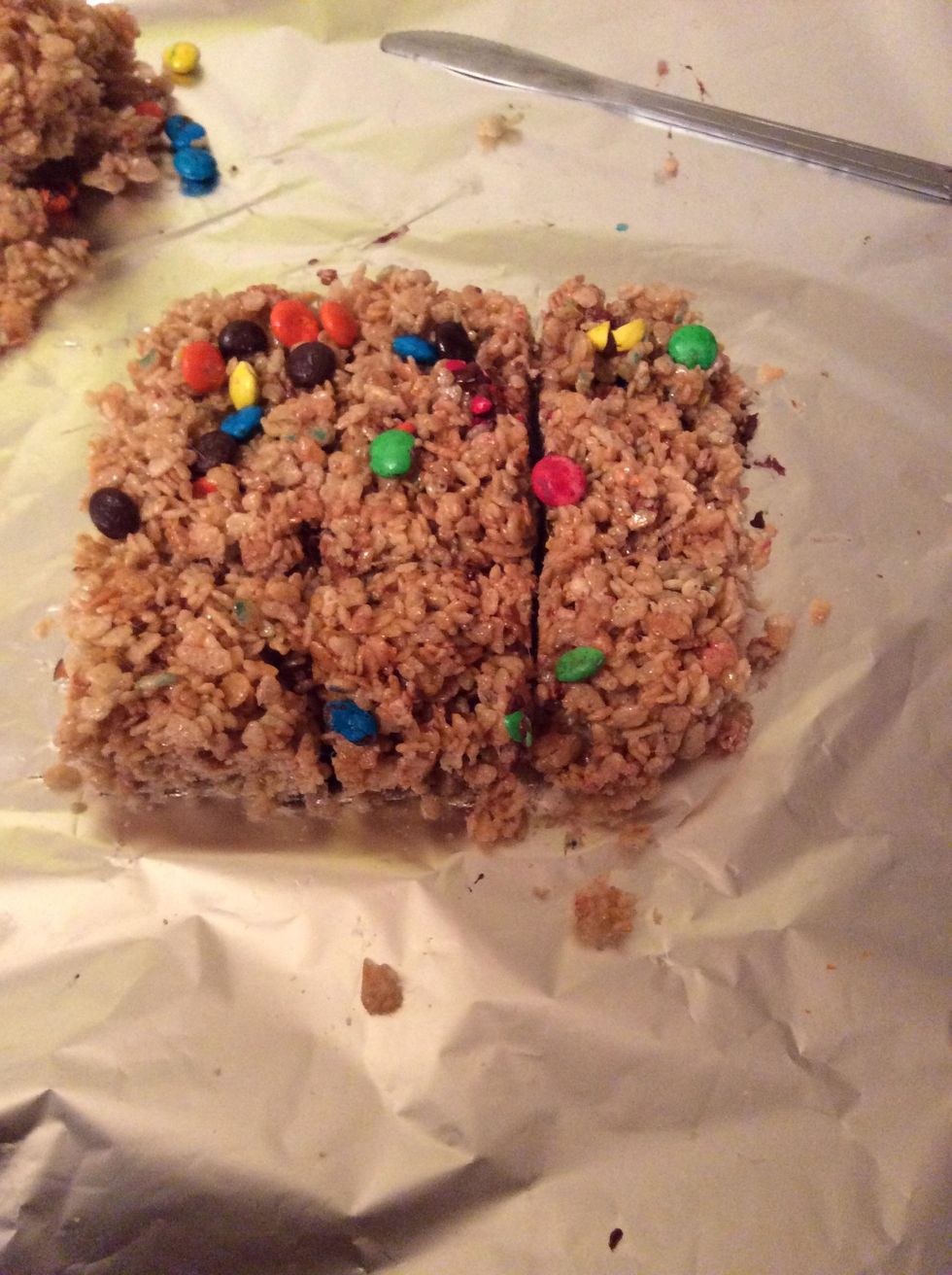 When the mixture has cooled down, you may cut them into squares or any shape you choose. ENJOY!
6.0c Rice Cripies
3.0Tbsp Butter
10.0oz Marshmellows
1.0 M&Ms