Who says you can't make a 5 star meal at home?! I say you can!! 😁Let me show you how. You won't be disappointed 😊
1205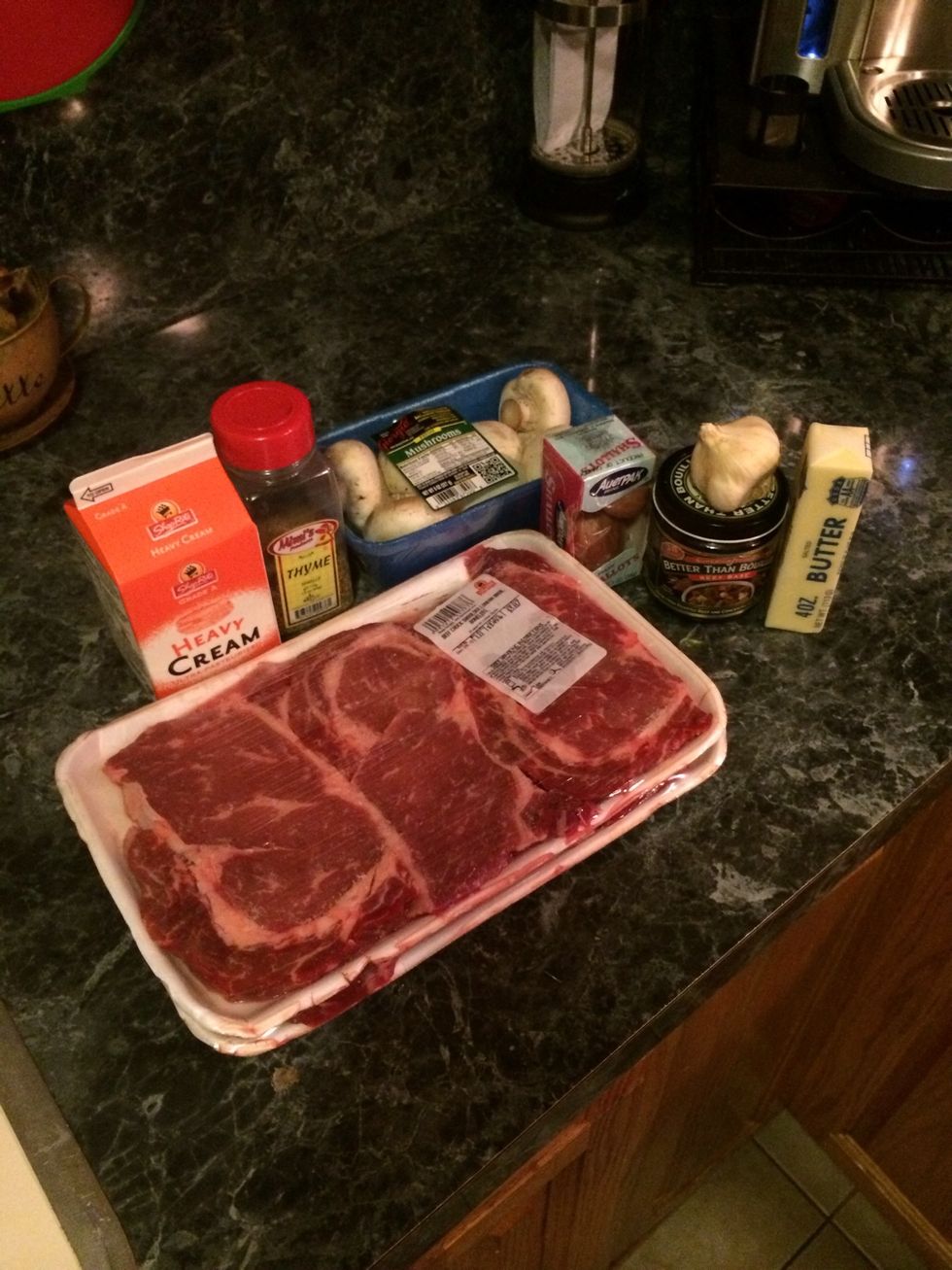 Cast
Let's first start by seasoning our yummy ribeye steaks😉 add salt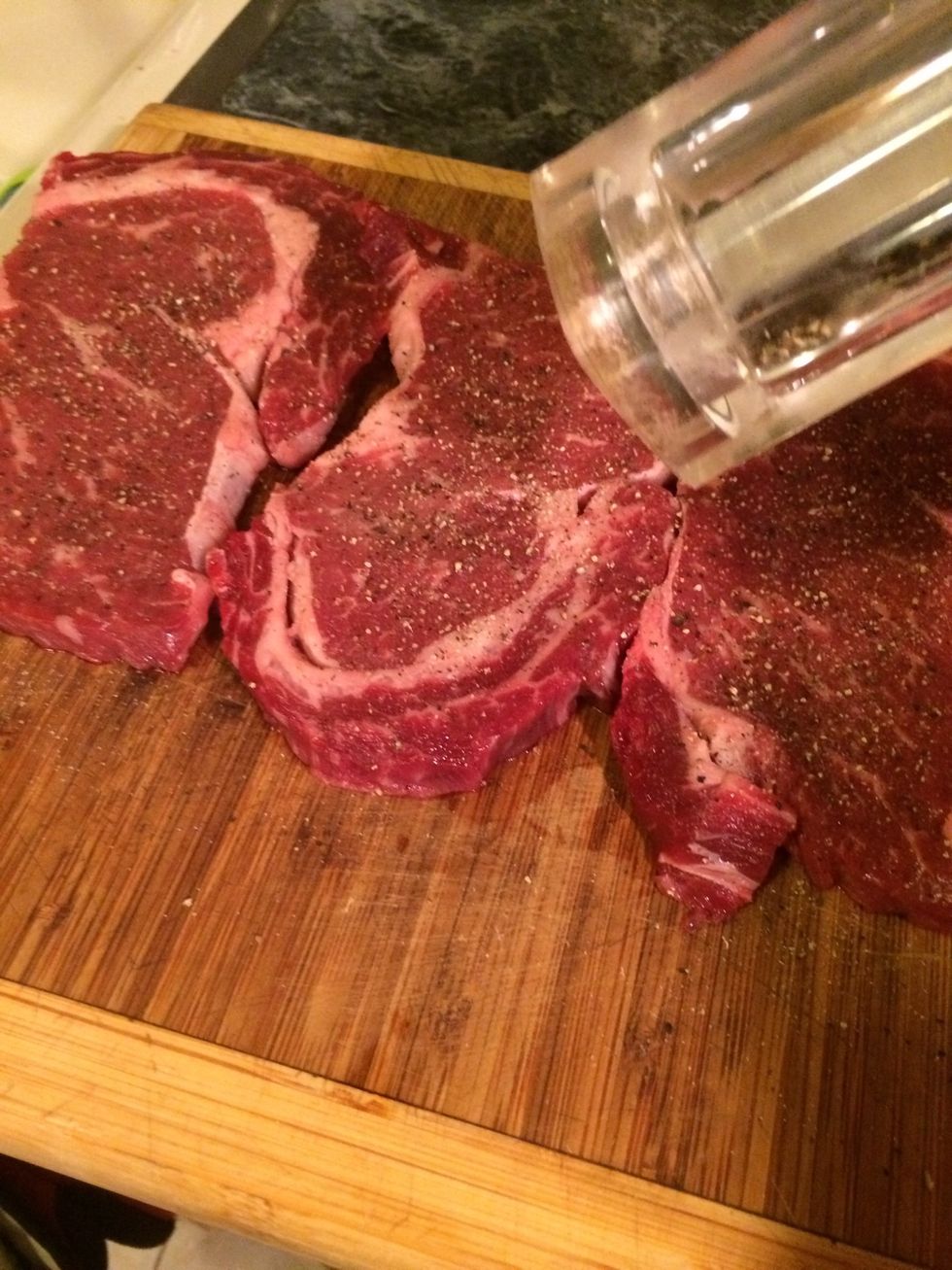 Add cracked pepper and set to the side. Let's get ready to make our delicious sauce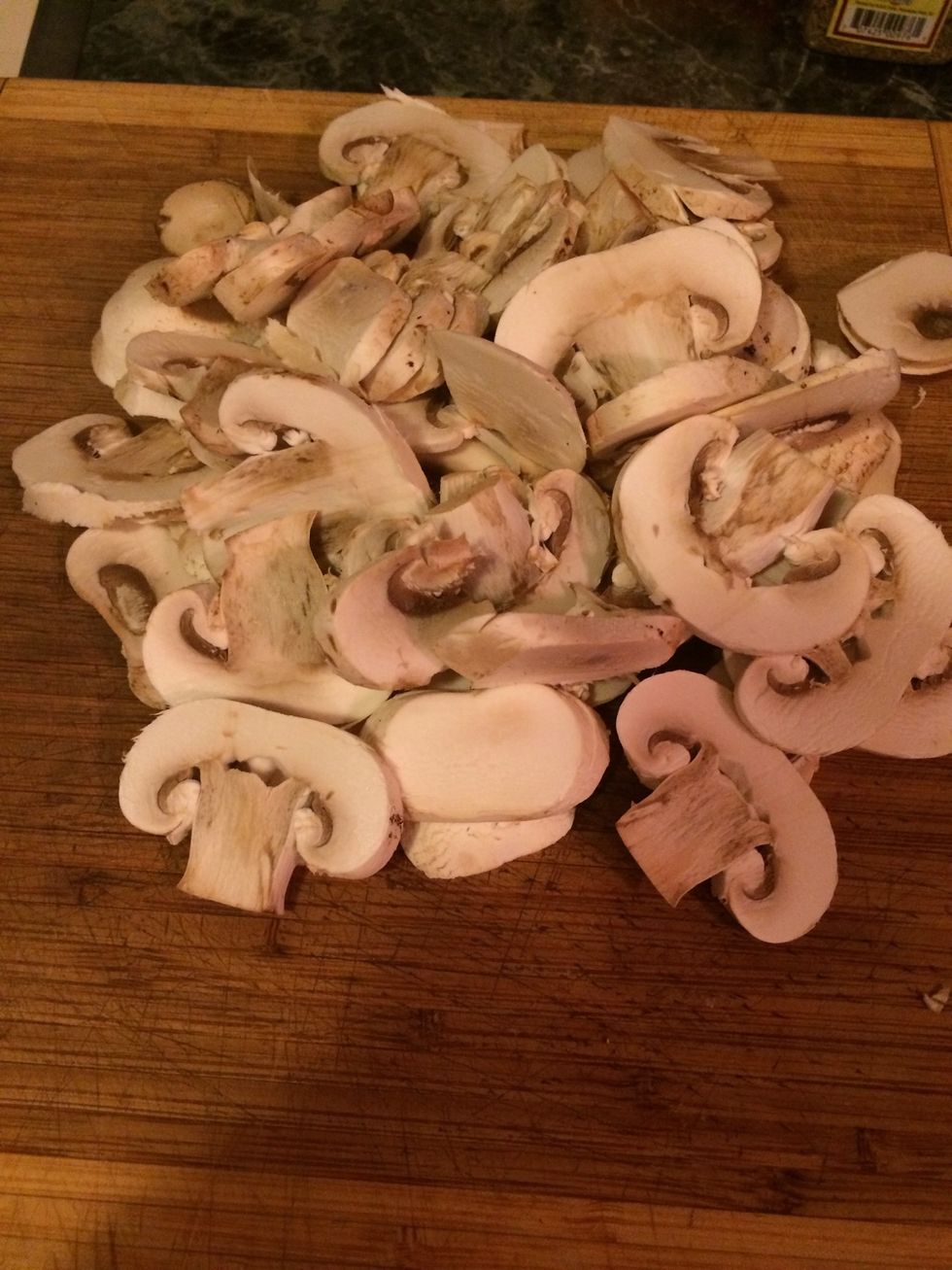 Let's start by slicing the mushrooms, I used button mushrooms. If you like you can use a variety of gourmet mushrooms. Even better!!☺️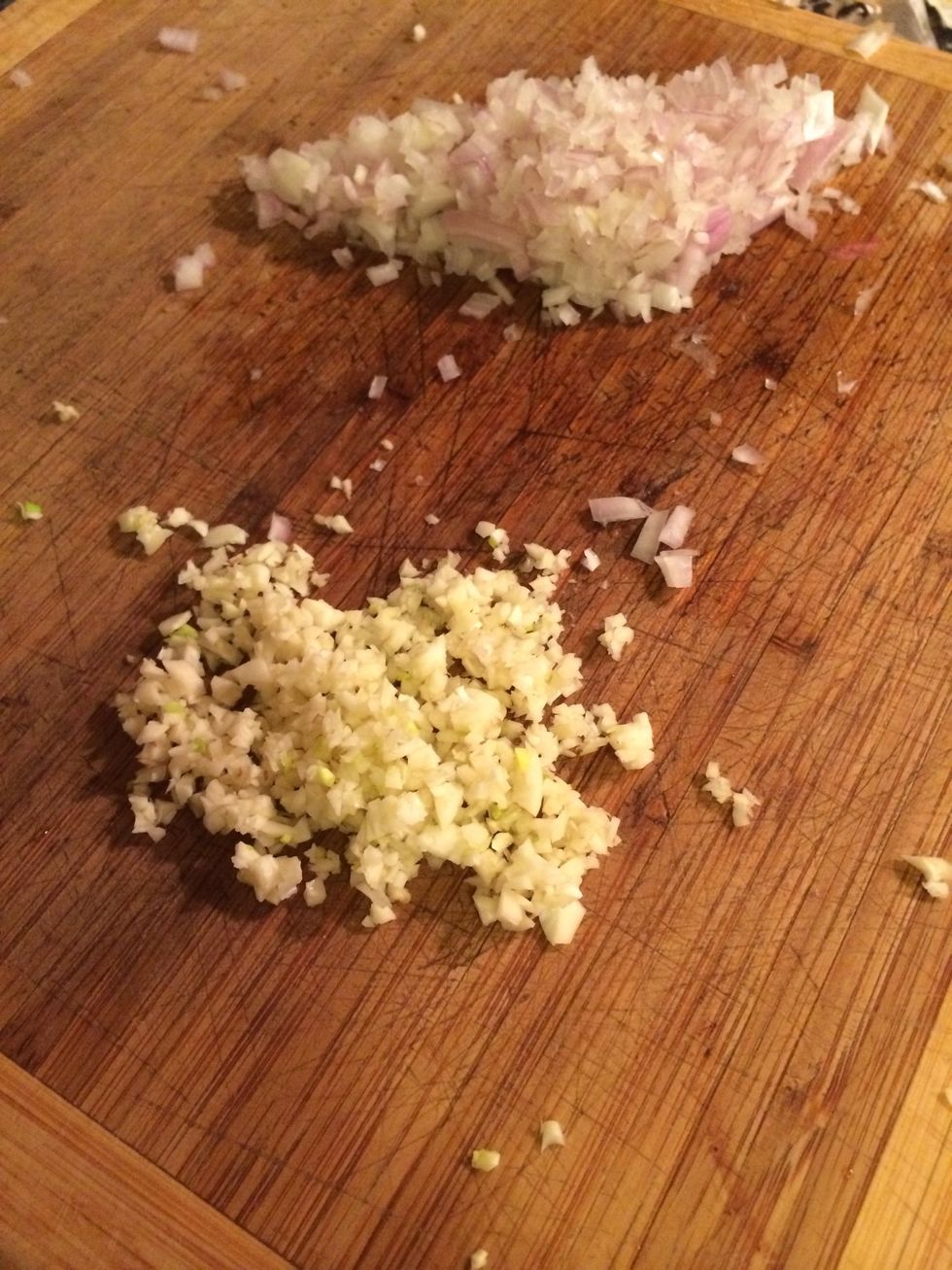 Mince your garlic and shallot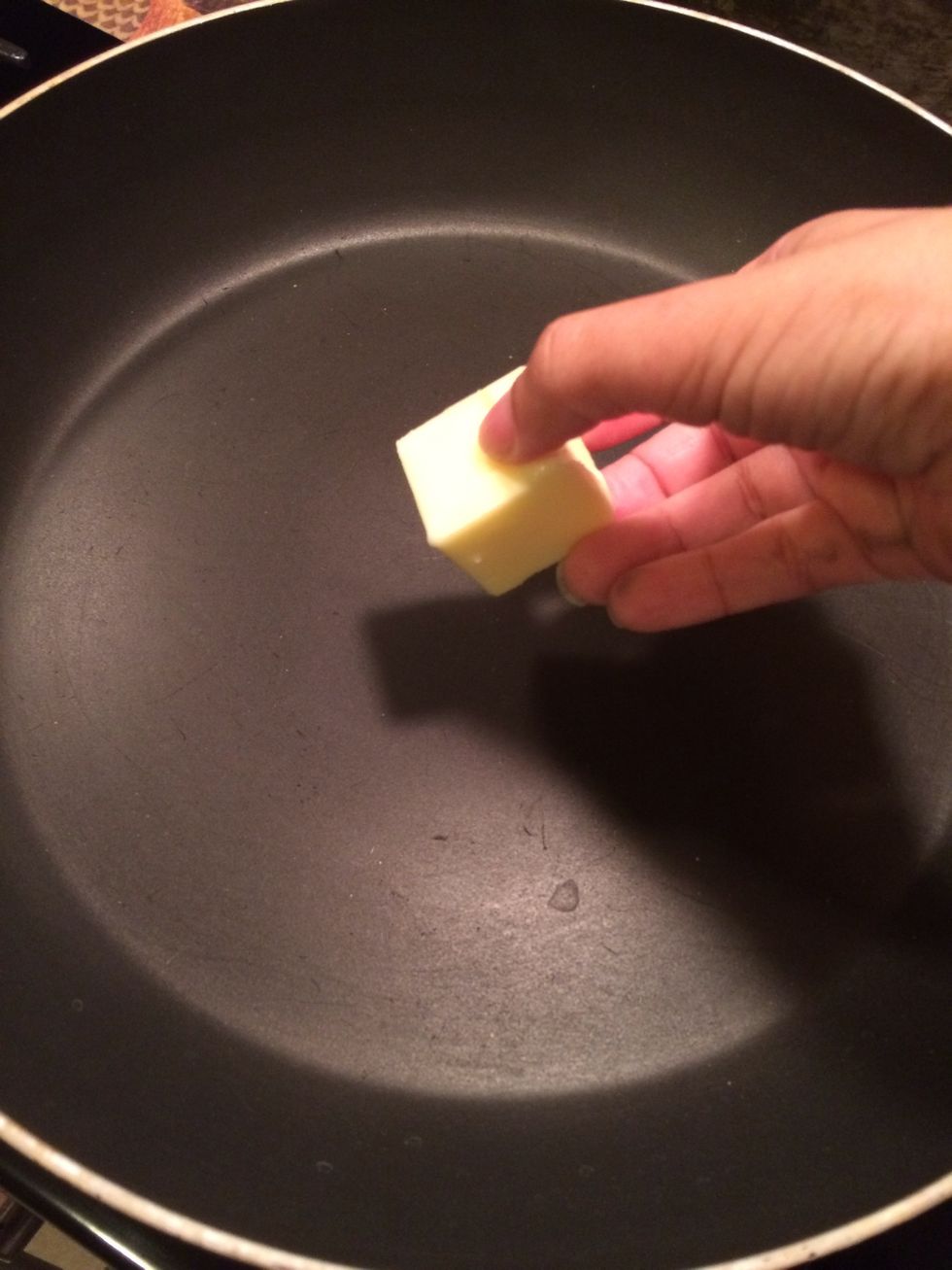 Take a pan and set it over medium heat. Add the butter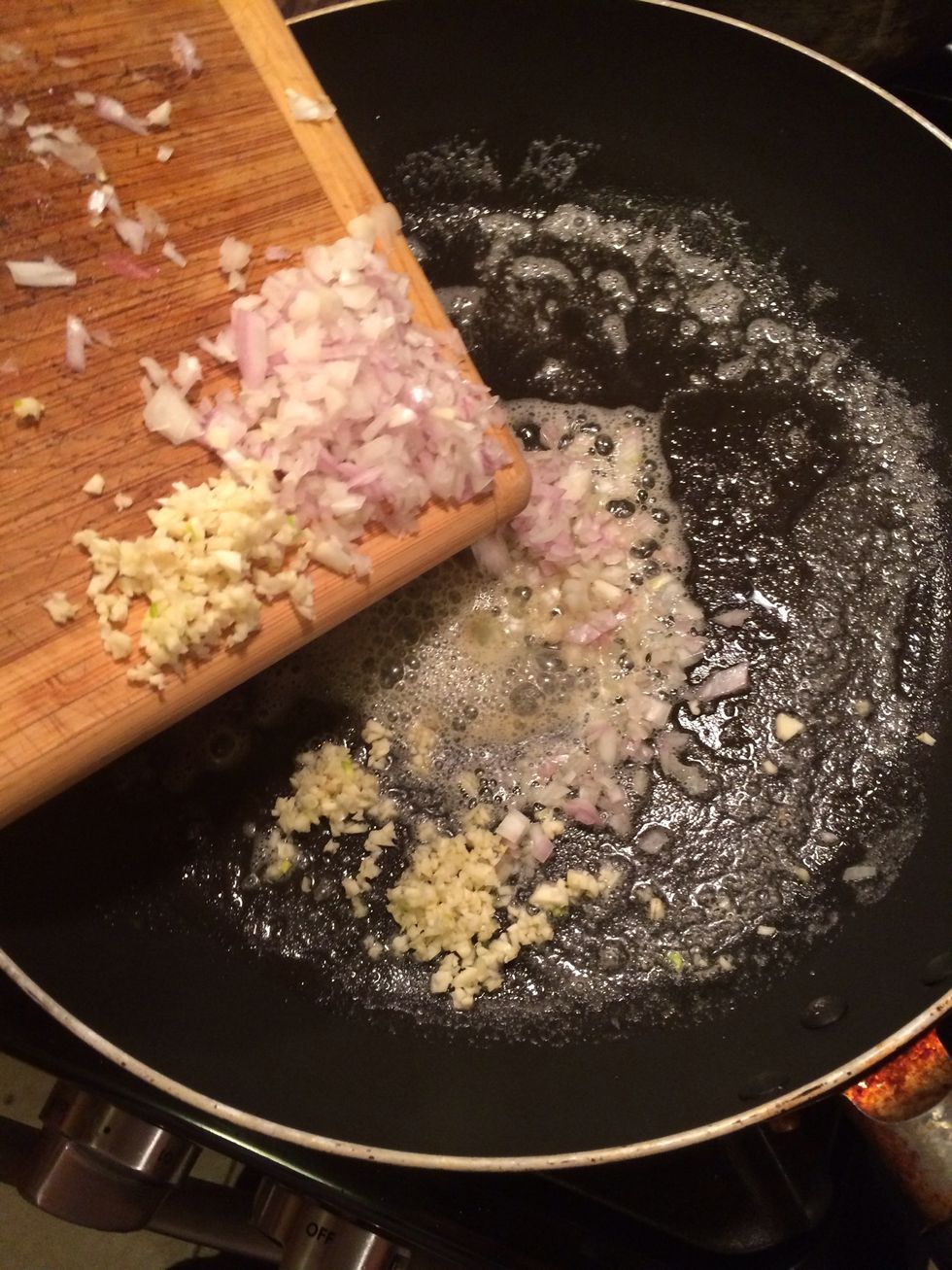 When the butter has melted add the garlic and shallots.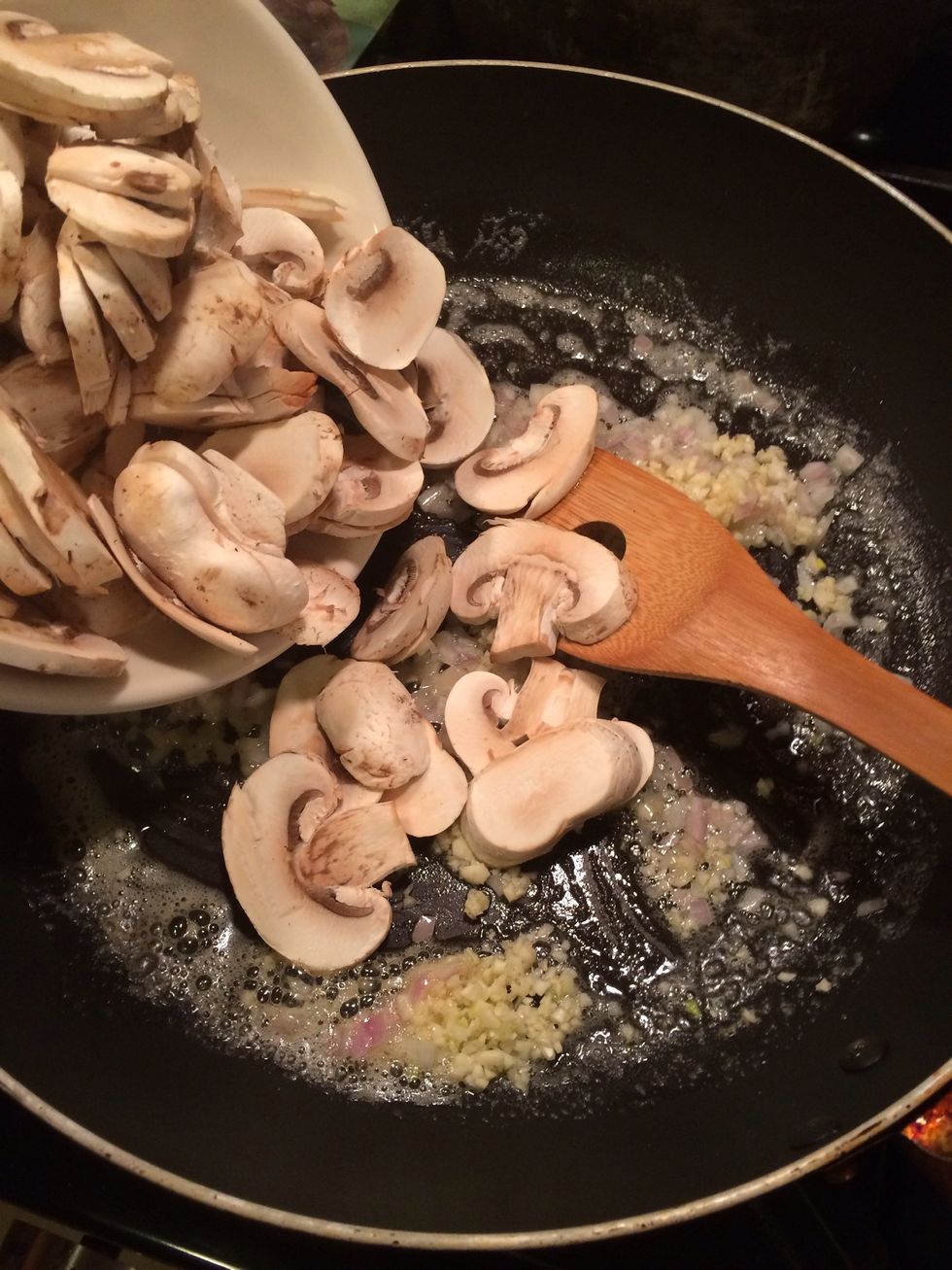 Immediately after add the sliced mushrooms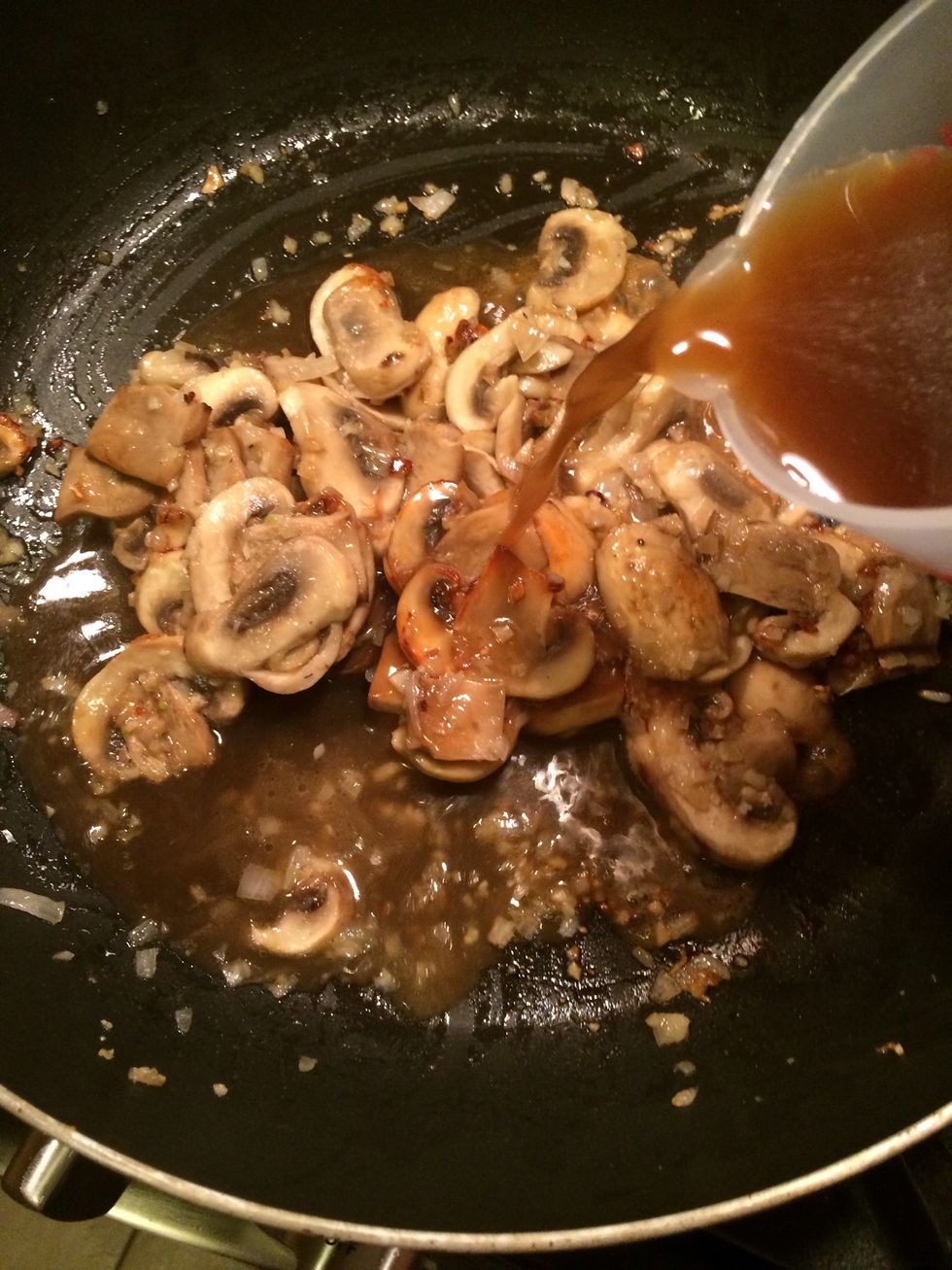 When the mushrooms have tenderized we will add the beef broth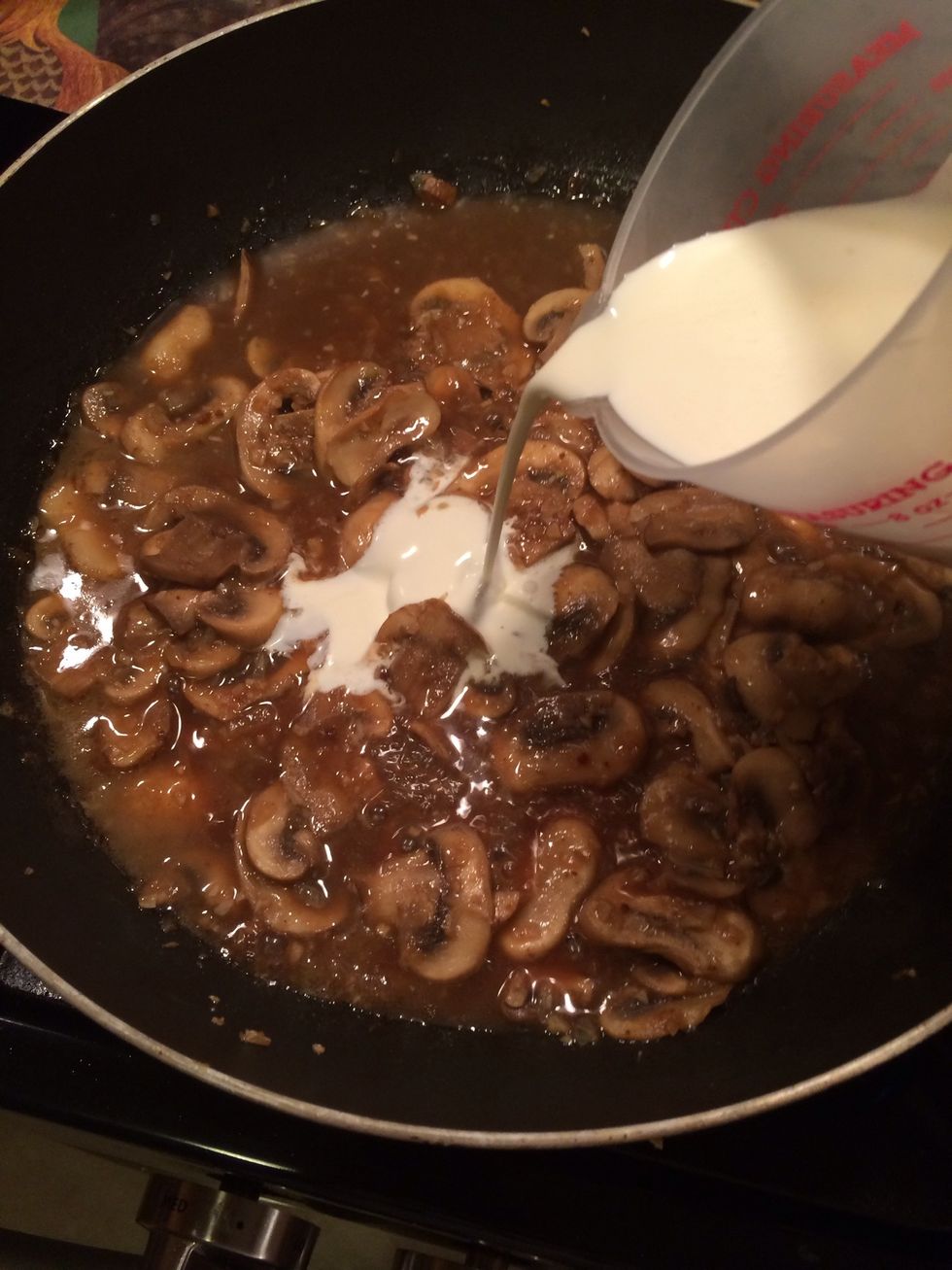 When reduced to half add the heavy cream and simmer until the sauce has thickened, yummyyyy. We are almost there.😊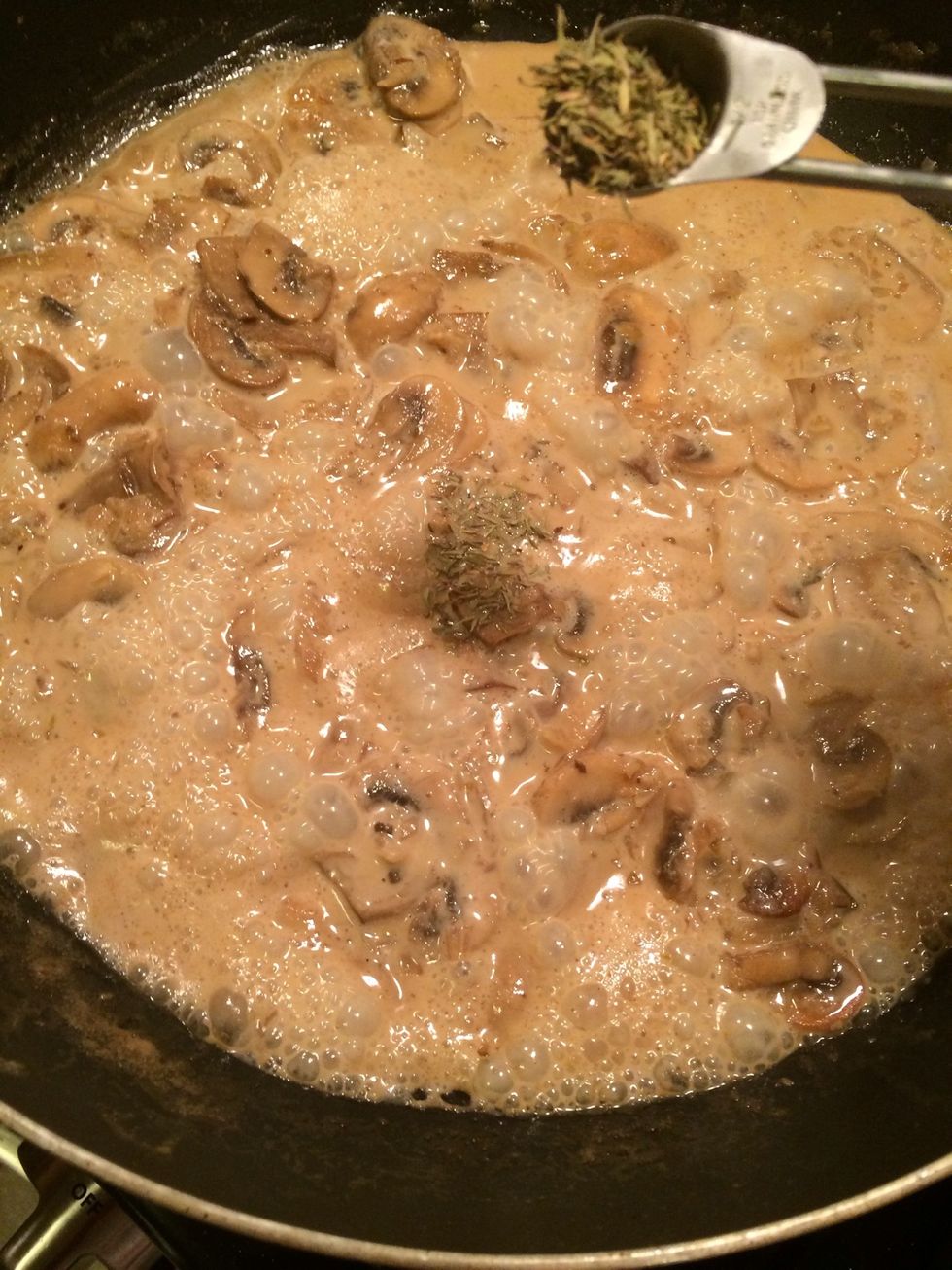 When the sauce has thickened we will continue by adding the thyme.
Add some cracked pepper and add salt if needed.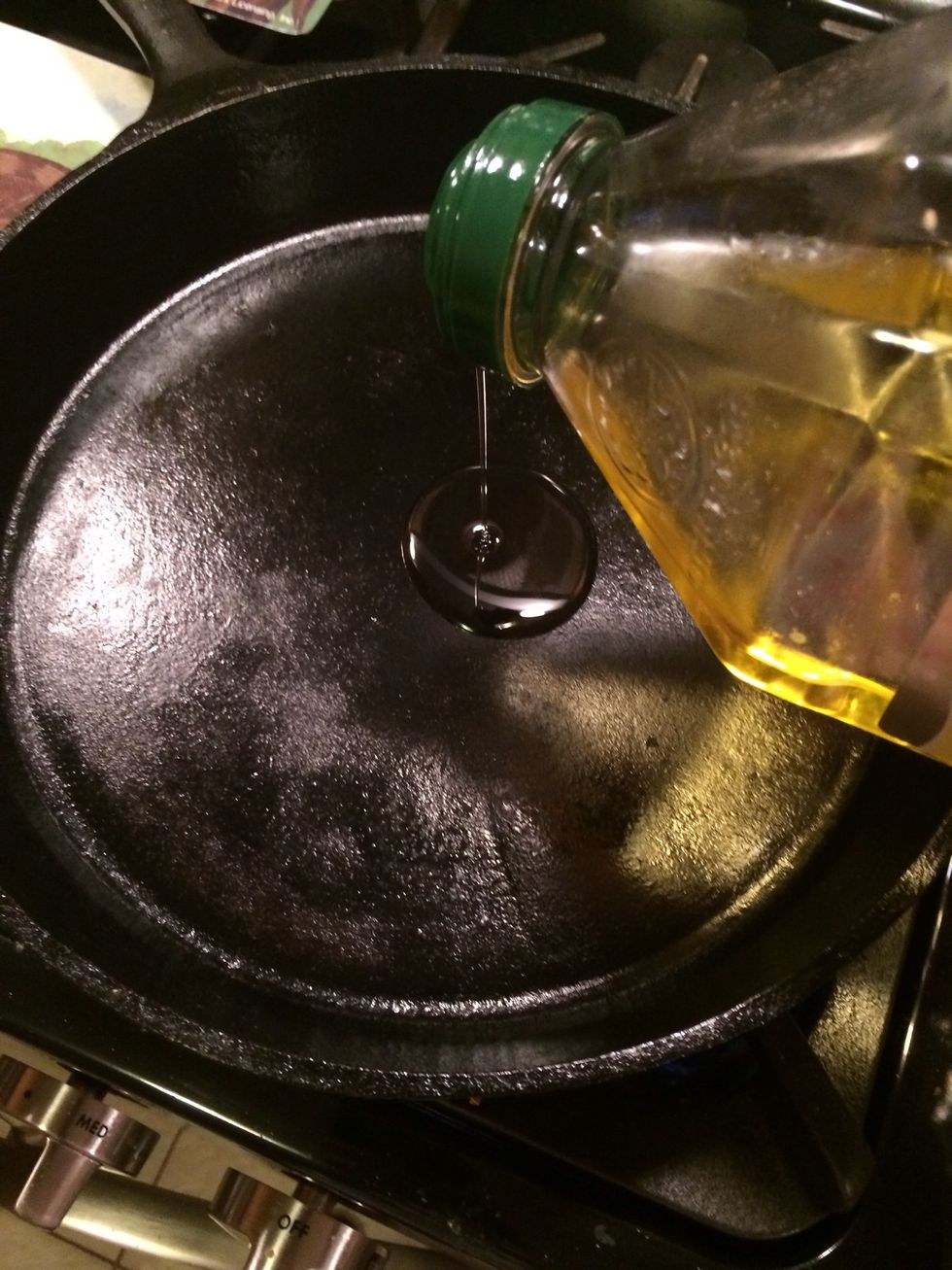 Take a cast iron pan and set it over medium high heat. Add the olive oil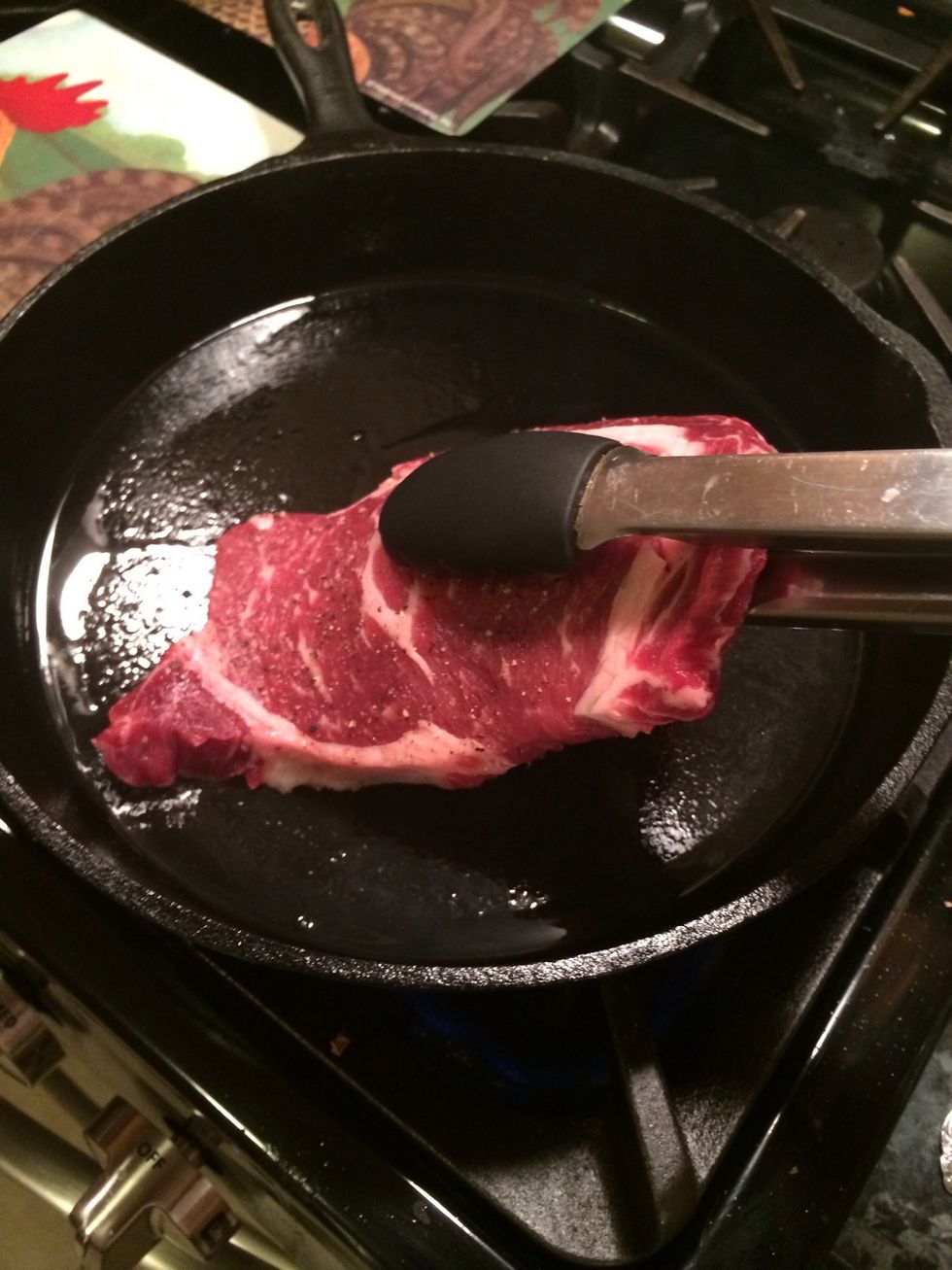 When the pan is hot add the steak and cook 2-3 minutes per side or until desired doneness .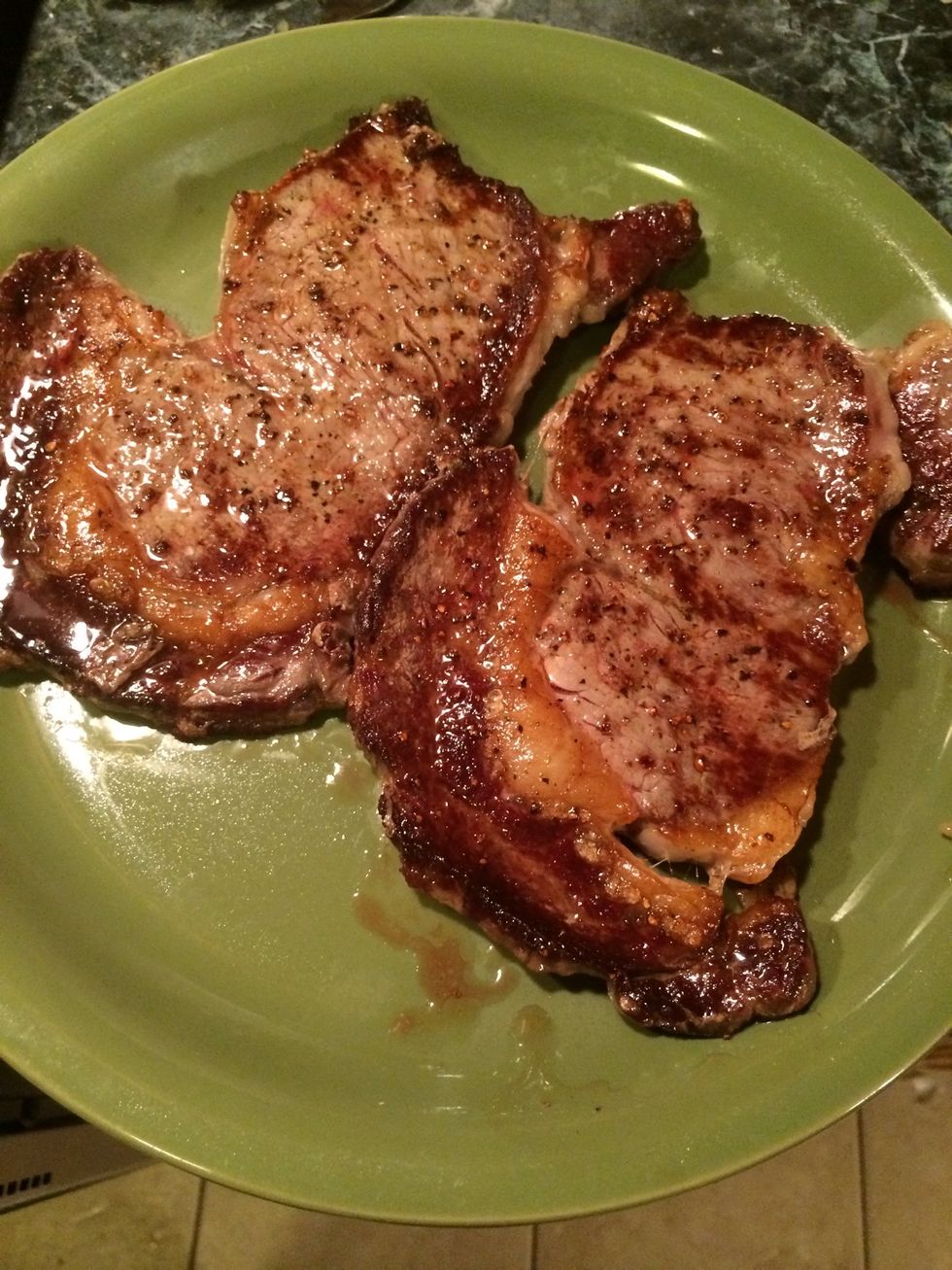 Yummooo let the steak rest for a few minutes. This allows the juice to redistribute itself through out the meat👍
Enjoy. I served this steak with some garlic mashed potatoes and some green beans. 😉 .
This steak paired with the mushroom sauce tasted like it came straight out of a 5 star restaurant😄. This is a great and simple meal best left for special occasions. 😉 ..adapted from FN
6.0 Boneless ribeye steaks
8.0oz Button Mushrooms,sliced
1/3c Beef broth
3/4c Heavy cream
1.0 Shallot,minced
1/4tsp Dried thyme
4.0 Cloves of garlic,minced
2.0Tbsp Olive oil
2.0Tbsp Salted butter
Salt and pepper to taste