Nothing says Spring quite like rhubarb, unless it's strawberries. Tall and tangy, short and sweet, together they're the ideal spring duo.
10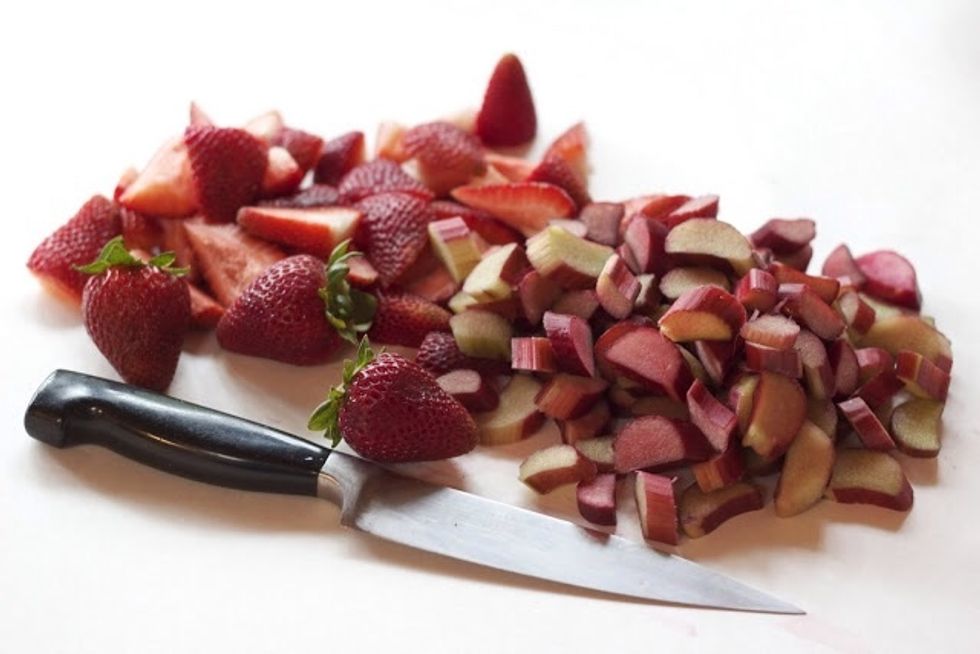 Clean and chop: 1 lb of fresh rhubarb into 3/4 inch pieces. 2 pints of strawberries into quarters.
In a large saucepan add in: The strawberry and rhubarb mixture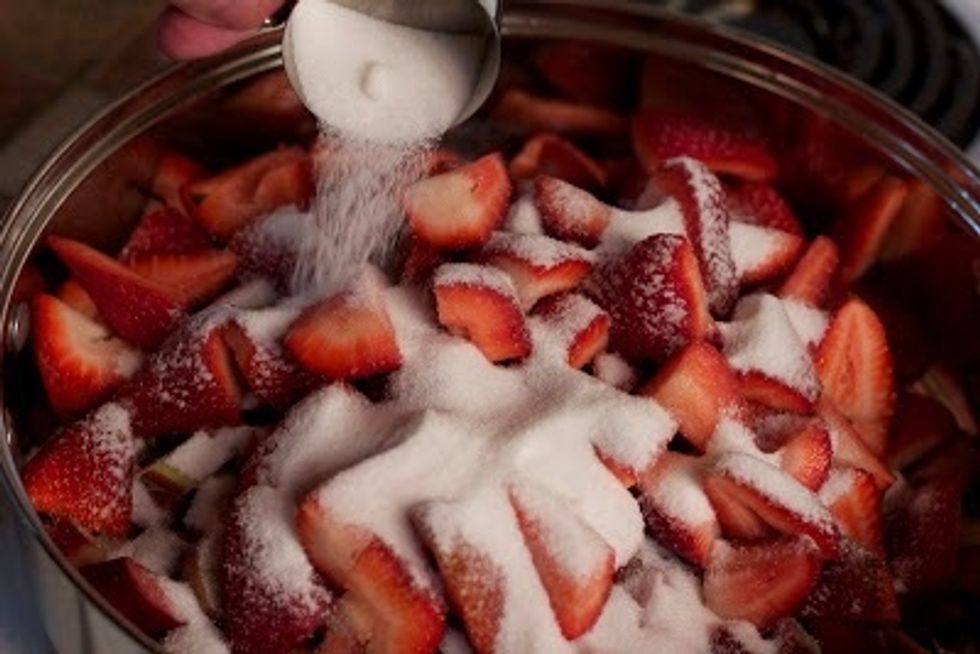 1/4 cup of water, 3/4 cup of sugar , 1 stick of cinnamon. Mix it together well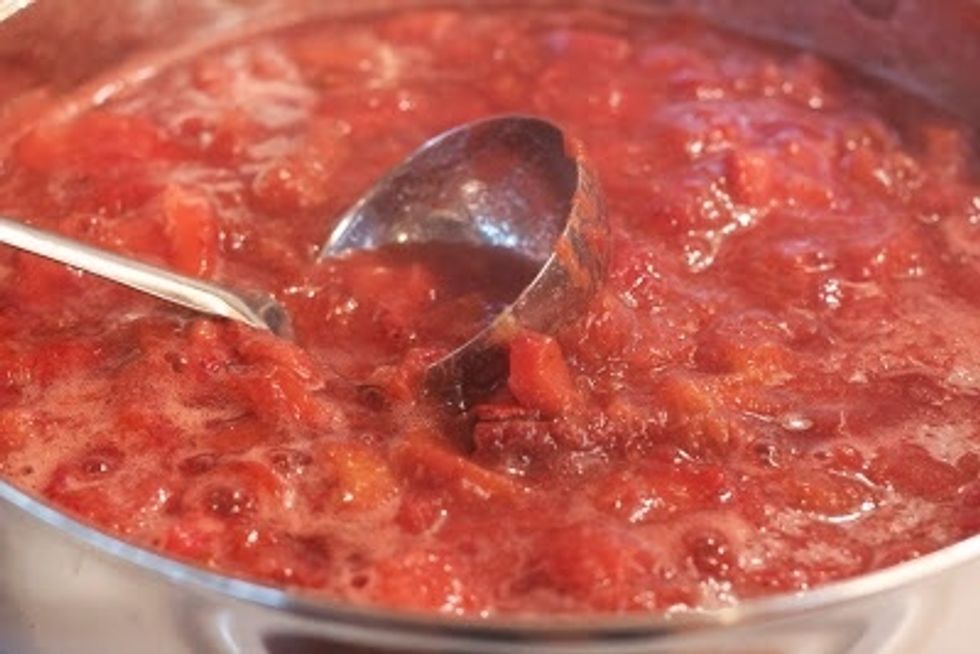 Turn the skillet to a medium heat, bring to a boil and then reduce everything to a simmer. Simmer it all together for 30 minutes or so until all is softened.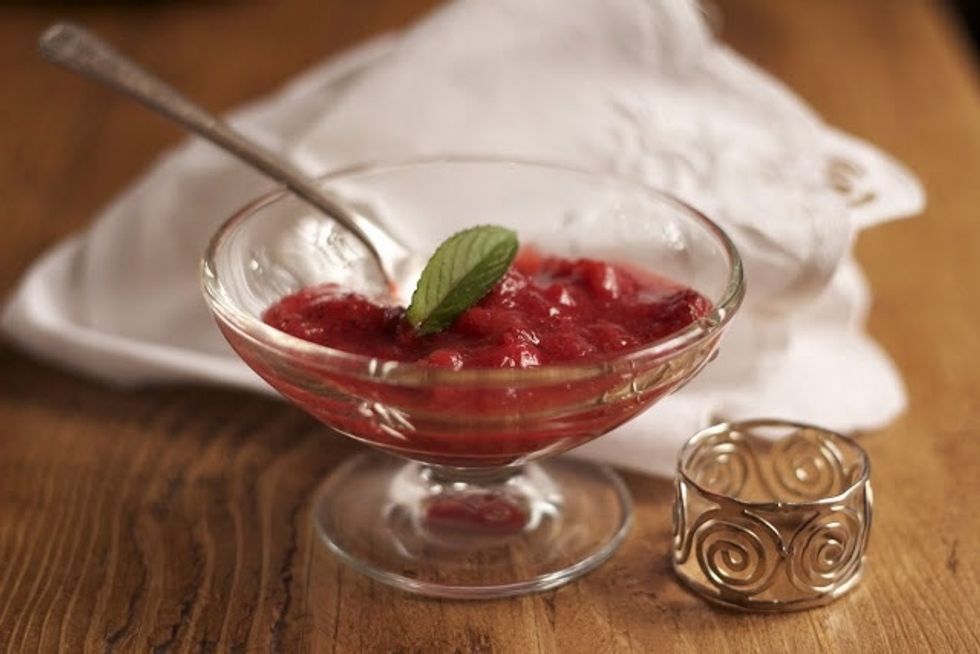 Add the juice of 1/2 a lemon to prevent discoloration. Check for taste, and serve it up warm or chill and serve cold, or use it as a topping for ice cream.
1.0lb Rhubarb
2.0pt Strawberries
1/4c Water
3/4c Sugar
1.0 Stick of cinnamon
1/2 Lemon
Kathy Gori
Screenwriter, long time Indian cook, lover of Indian foods, Saturday morning Cartoon voice. For more recipes visit my website www.thecolorsofindiancooking.com