How to make rhubarb marzipan cake
When I did my weekly dinner plan down by the freezer I saw that I still had some home made marzipan left from Christmas and that it needed to be used. So I decided to bake with it.
40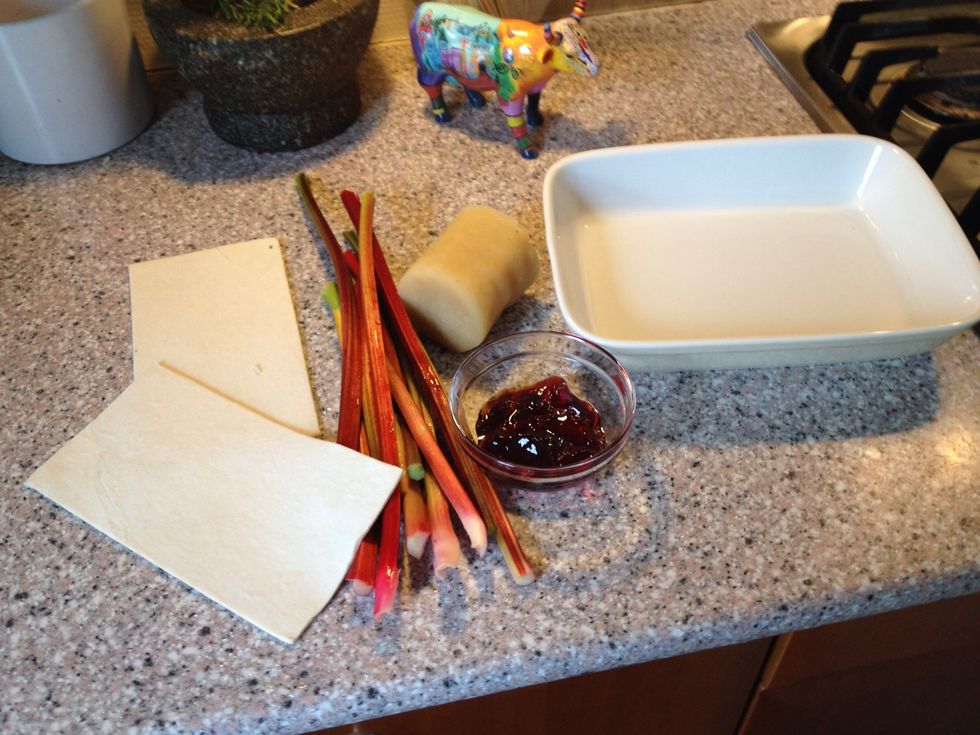 The cow had just had one of her horns glued back on and I forgot to remove her from the picture. So hallo Moory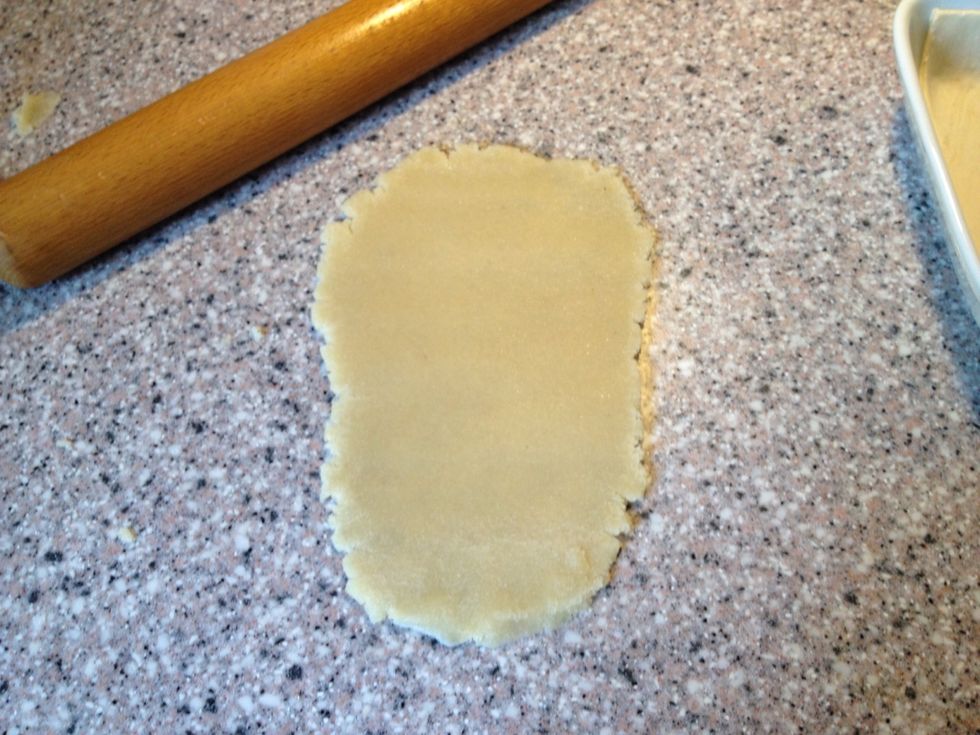 Role out half of the marzipan. It makes the handling easier. Make your own marzipan it tastes so much better and you can control the amount of sugar.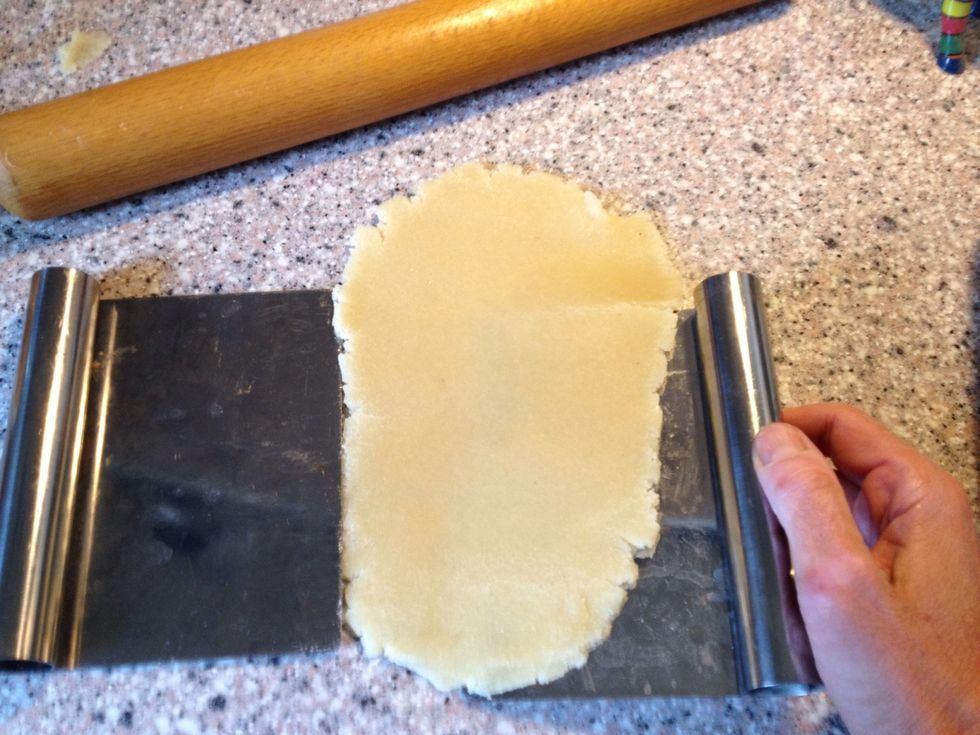 Guess what's going on😝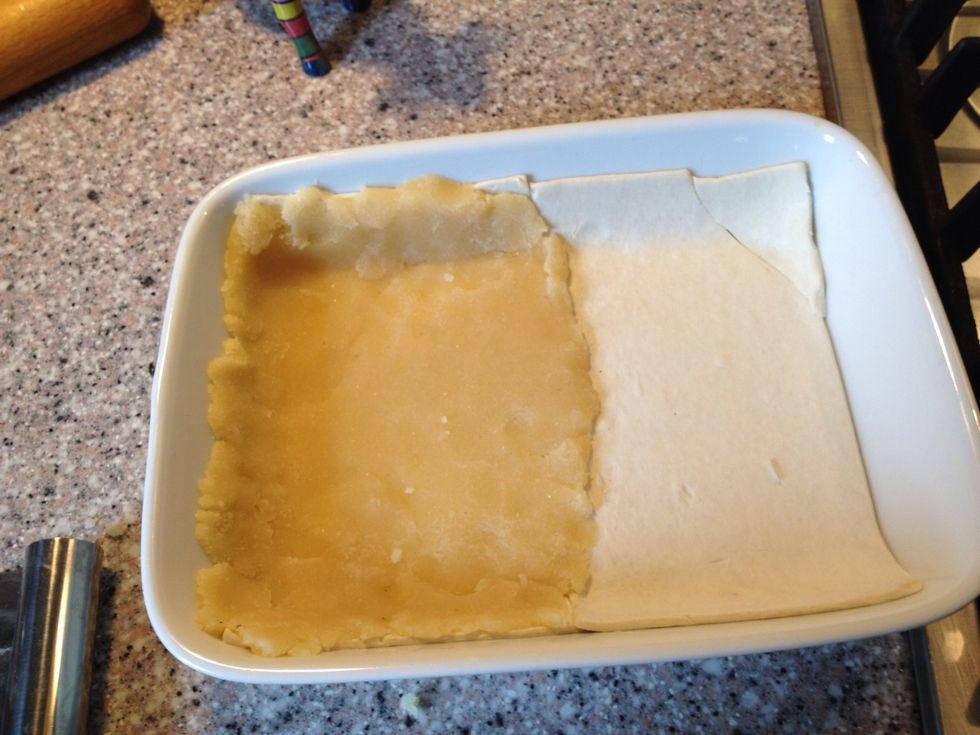 Cover the puff pastry with your marzipan to prevent it from puffing too much, repeat on the other half. Turn your oven on at 325f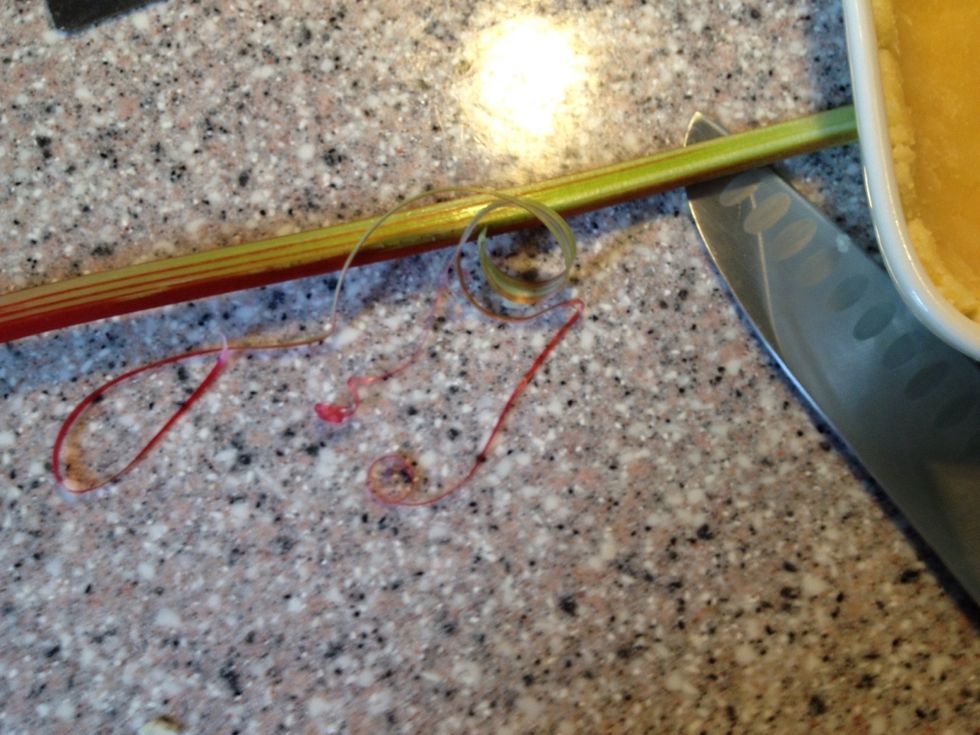 Peel of the thin skin on the rhubarb, it can be stringy.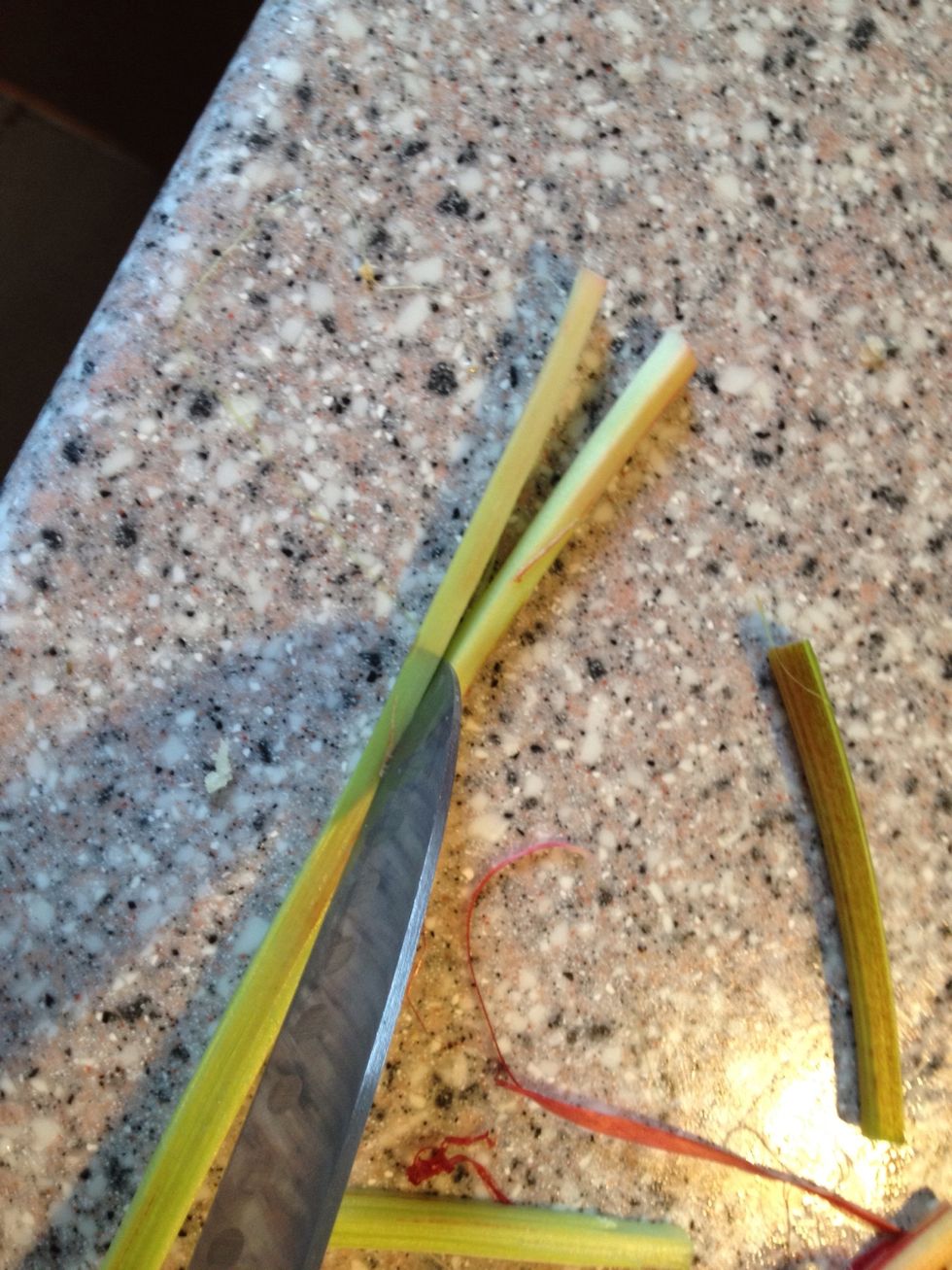 Cut your rhubarb in half length wise.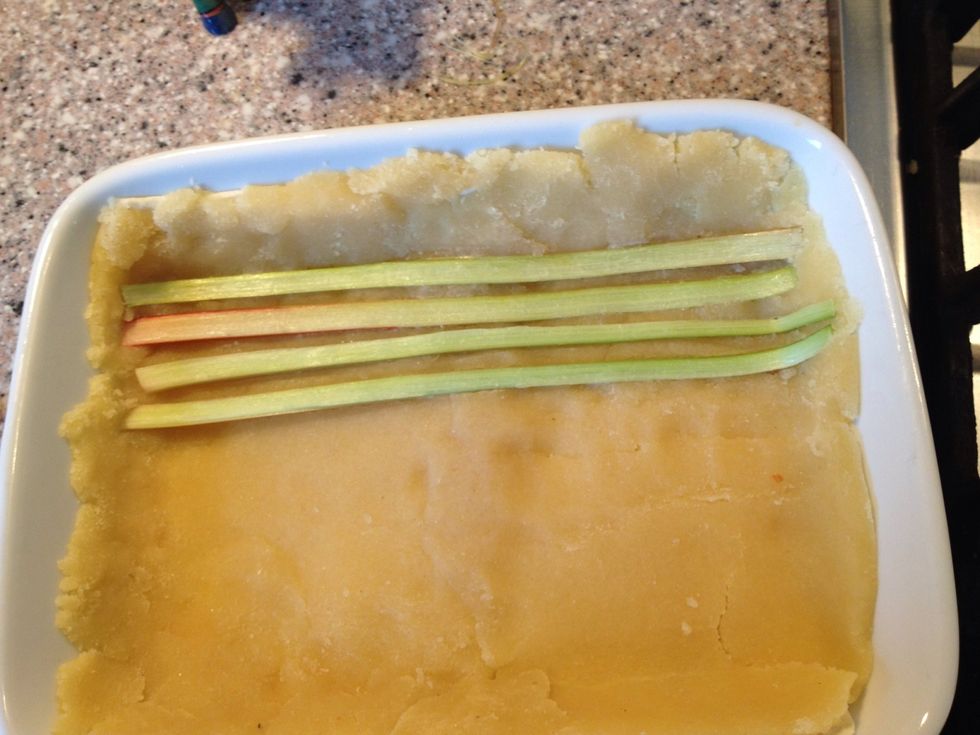 Press them in to the marzipan.
Brush lightly with your jelly, I'm going to add more when the cake is done and still hot. Bake for 30-45 mins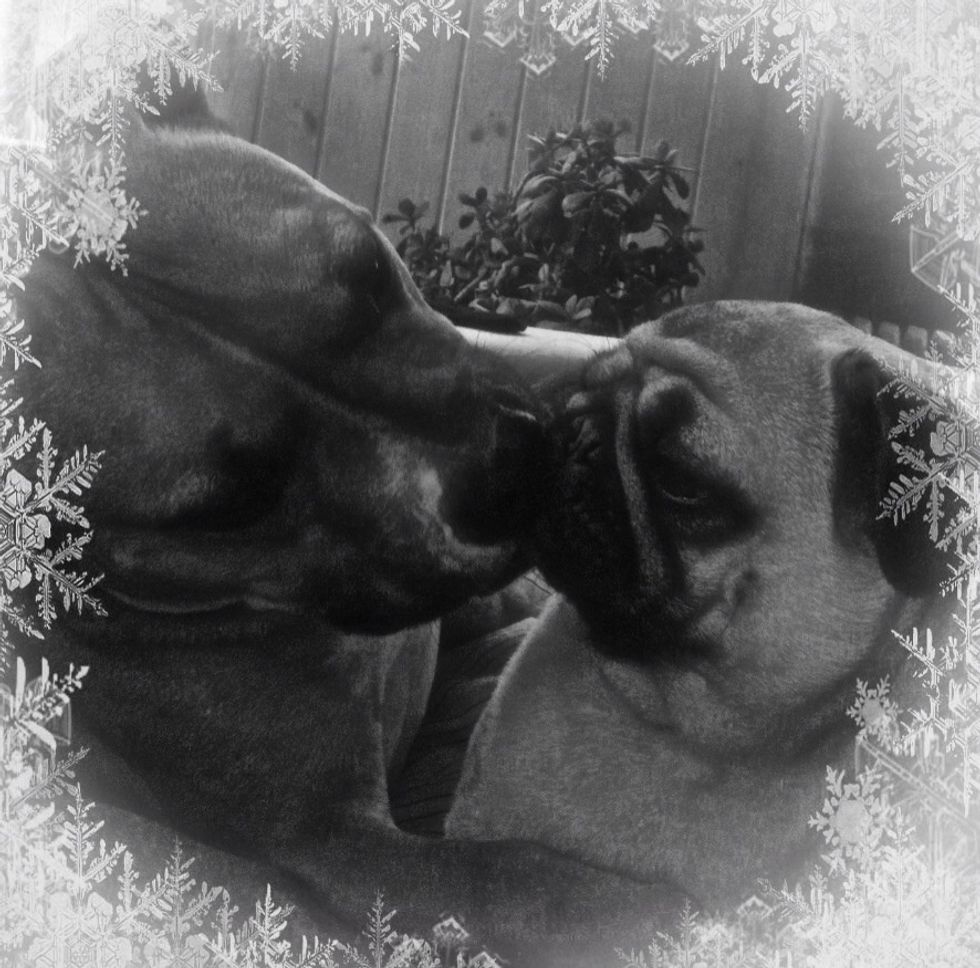 Love is not restricted to humans
Glaze with jelly while the cake is still hot, this way the jelly melts on the cake.
1.0bnch Rhubarb
300.0g Marzipan
2.0 Sheets of puff pastry
3.0Tbsp Jelly