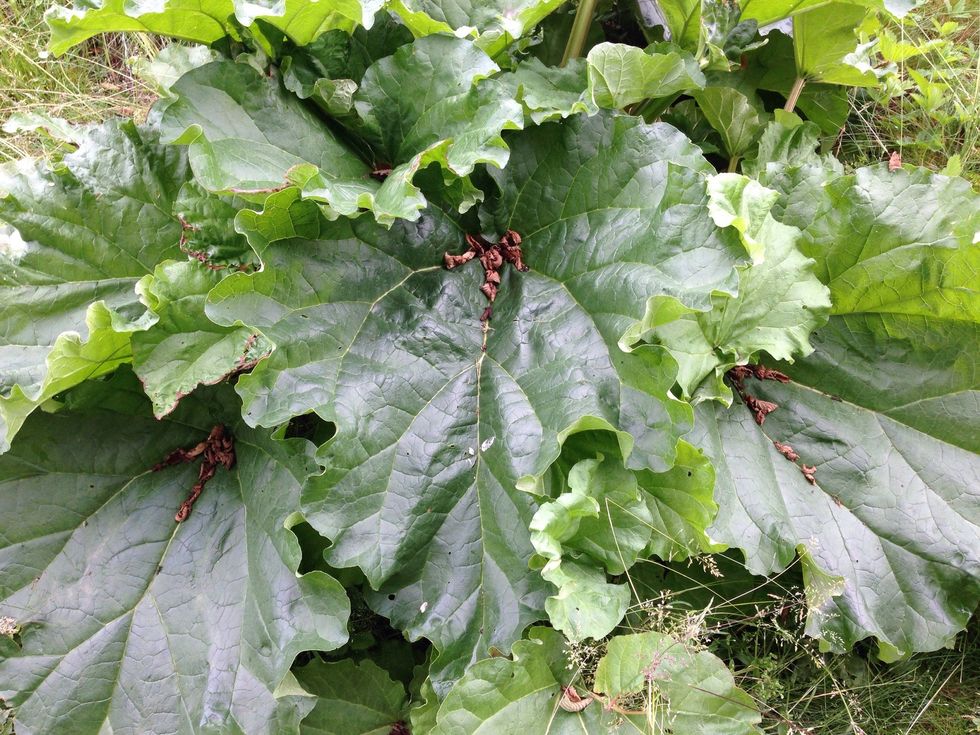 These rhubarbs were gigantic. Luckily the owner wanted me to take some with me. You can also buy them in a supermarket but knowing where the fruits/veggies come from makes them taste better 😀
Cut your rhubarb stems. Add the water and soften the rhubarbs a few minutes.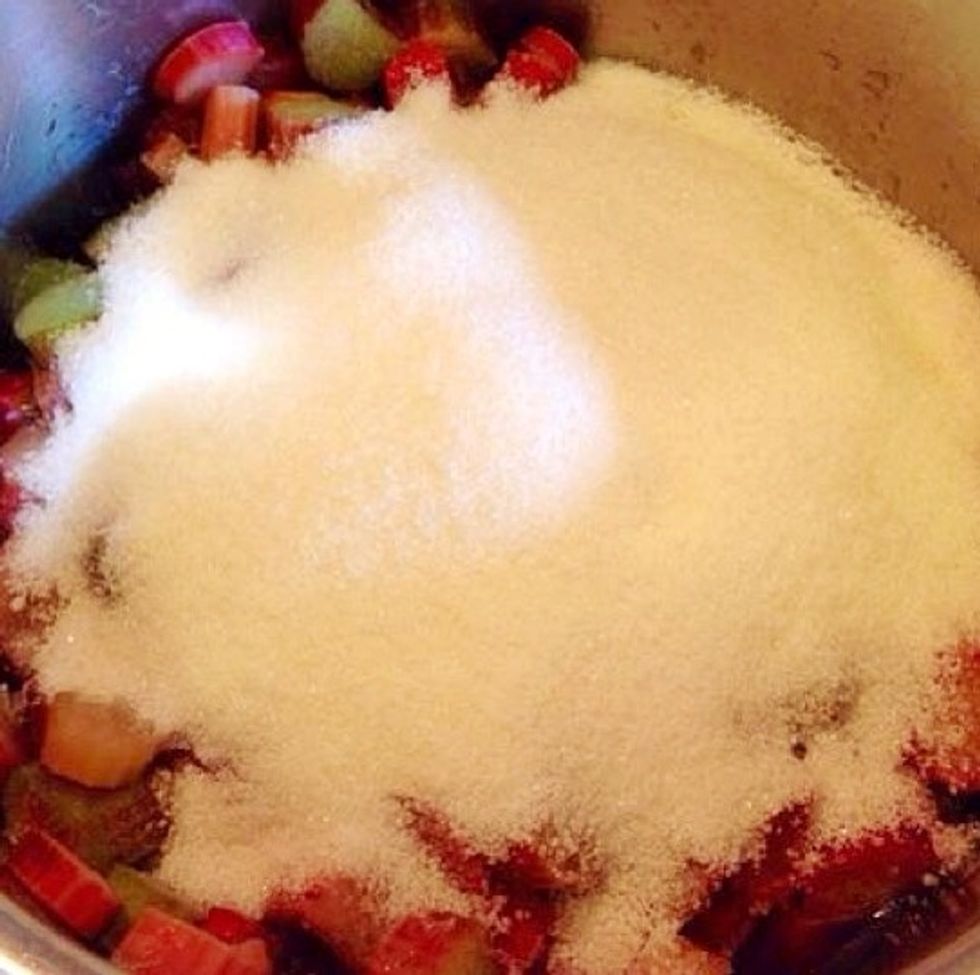 Then add the sugar. It looks like a lot but rhubarbs cannot be eaten as they are. They are very sour and hard.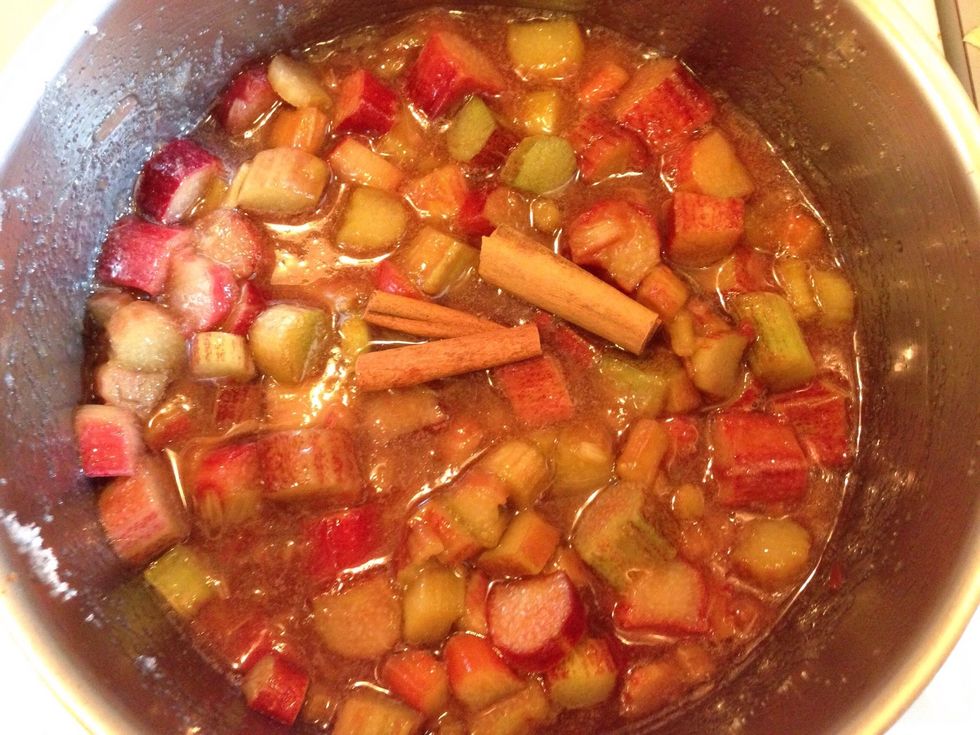 Stir and add the cinnamon sticks.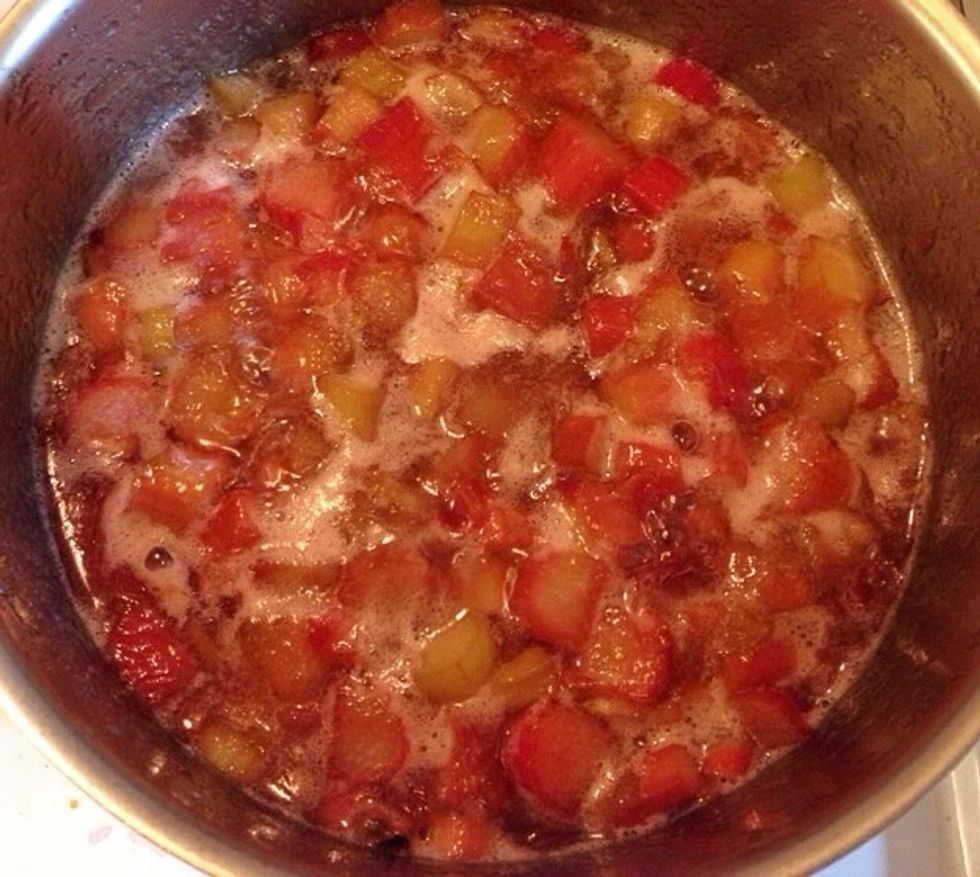 Simmer until the rhubarbs are soft, it takes about 5 minutes. Remove visible foam. If you're into cinnamon like me place the cinnamon sticks in the jars. If not, now is the time to discard them.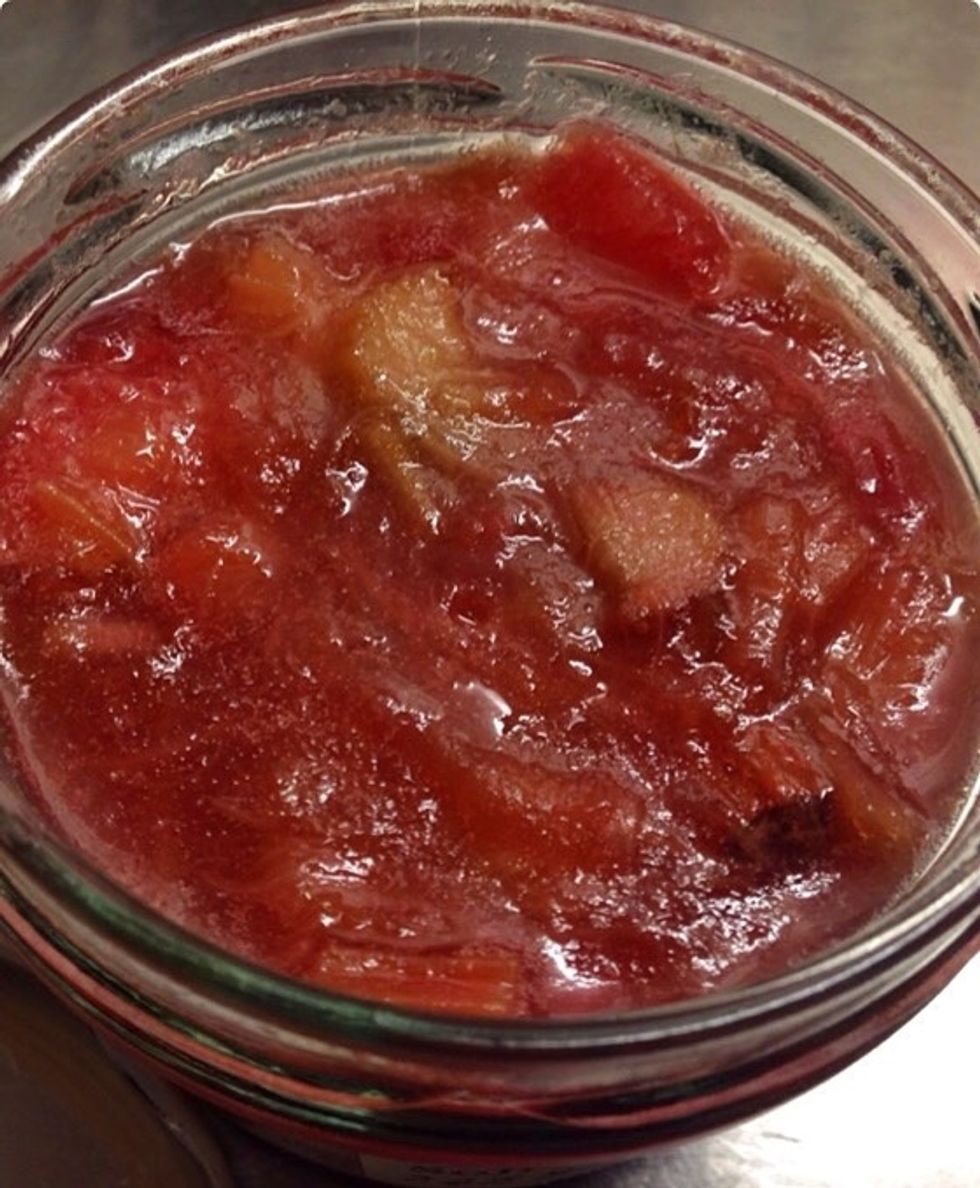 Pour the jam into hot clean jars. Either take the jars straight from the dishwasher or pour hot water in them while the jam is on the stove. Pat them dry. These last up to 1 year in the fridge.
500.0g Rhubarbs
400.0g Sugar with pectin
100.0ml Water
3.0 Cinnamon sticks
Karin Siöö
Lives in Sweden. Gets inspiration from trips, blogs & international students I meet at work.