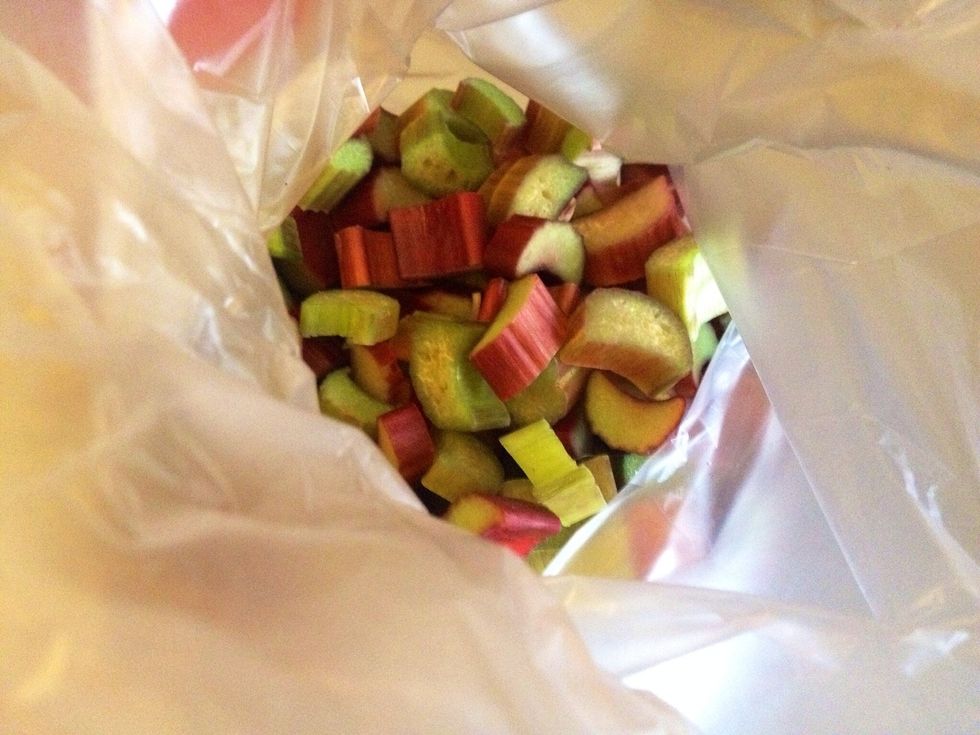 Slice the rhubarbs and weigh them.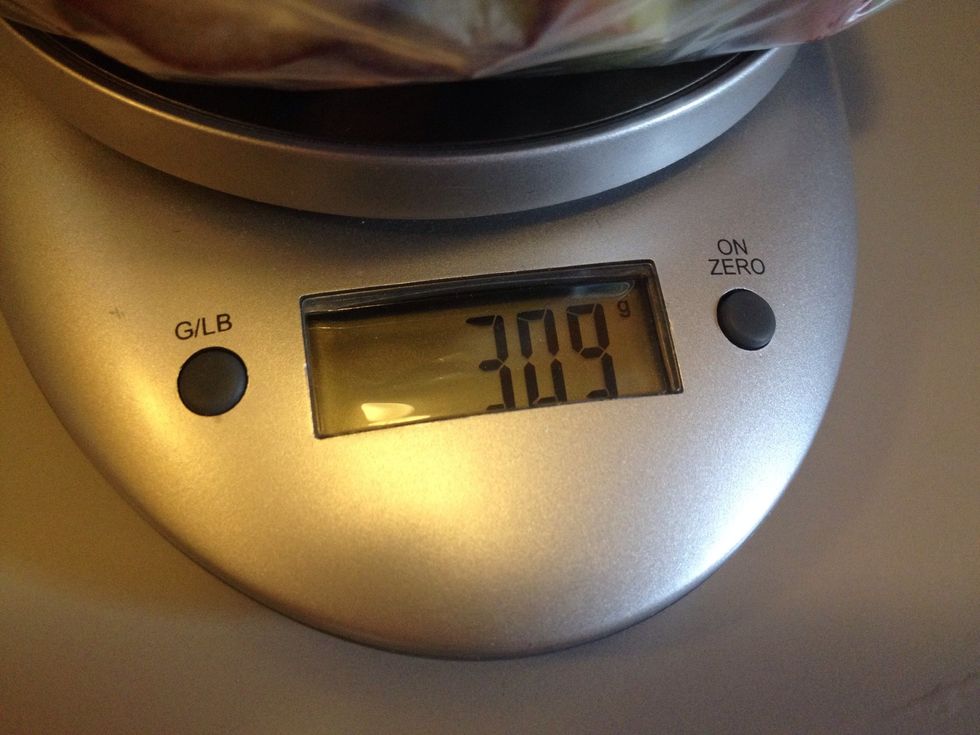 It should be 300 grams...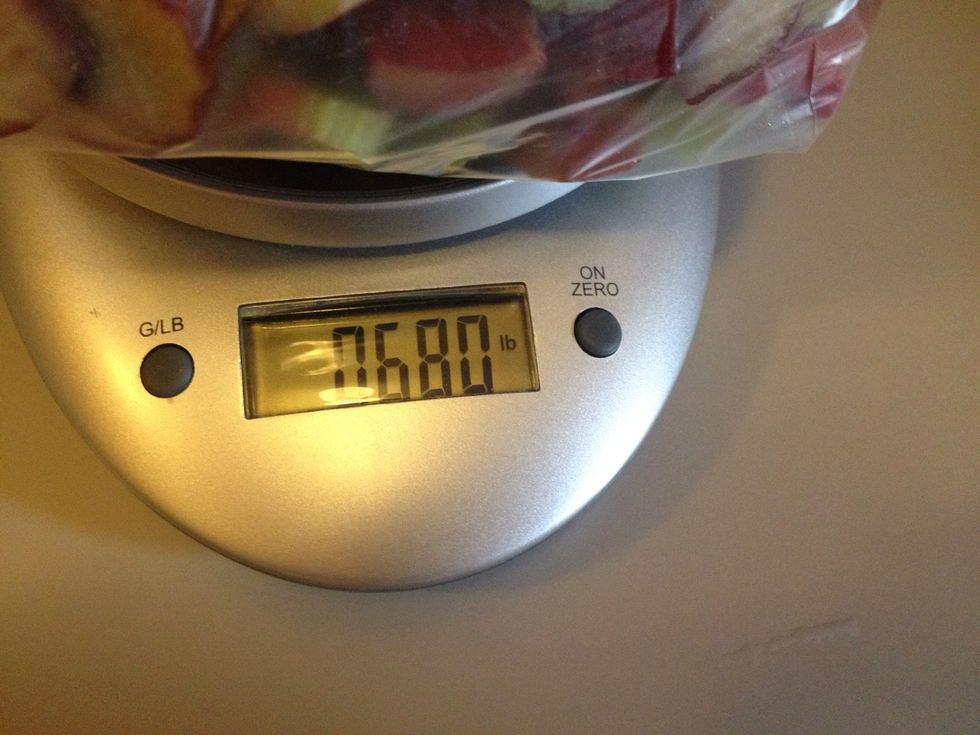 Or around 680 lbs.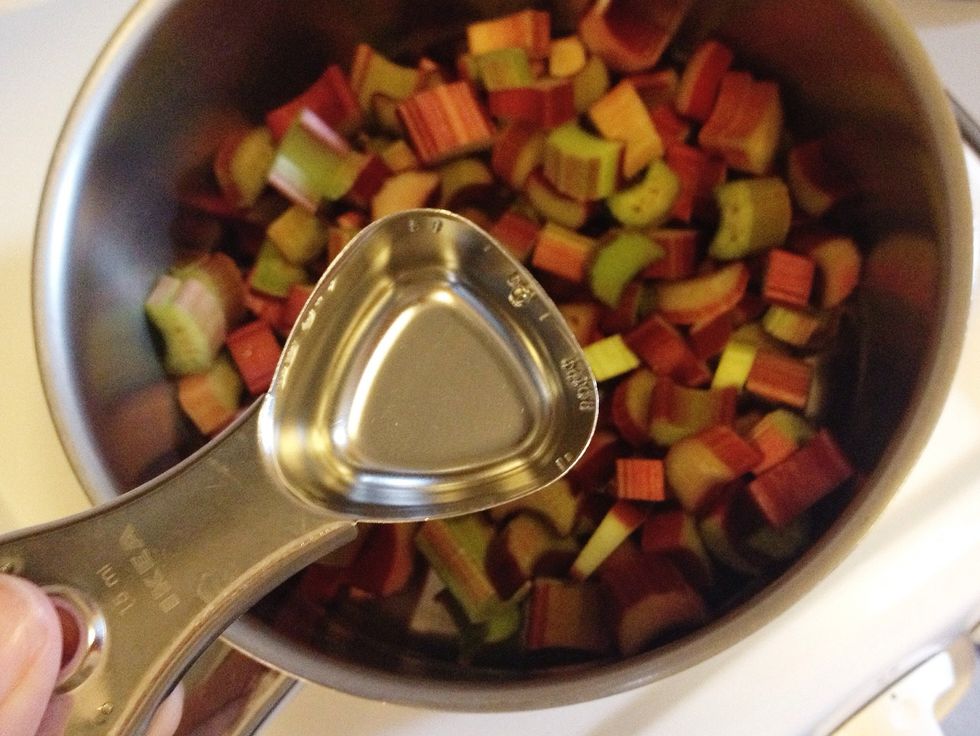 Add 1-2 tblsp water and "melt" the rhubarbs on low heat.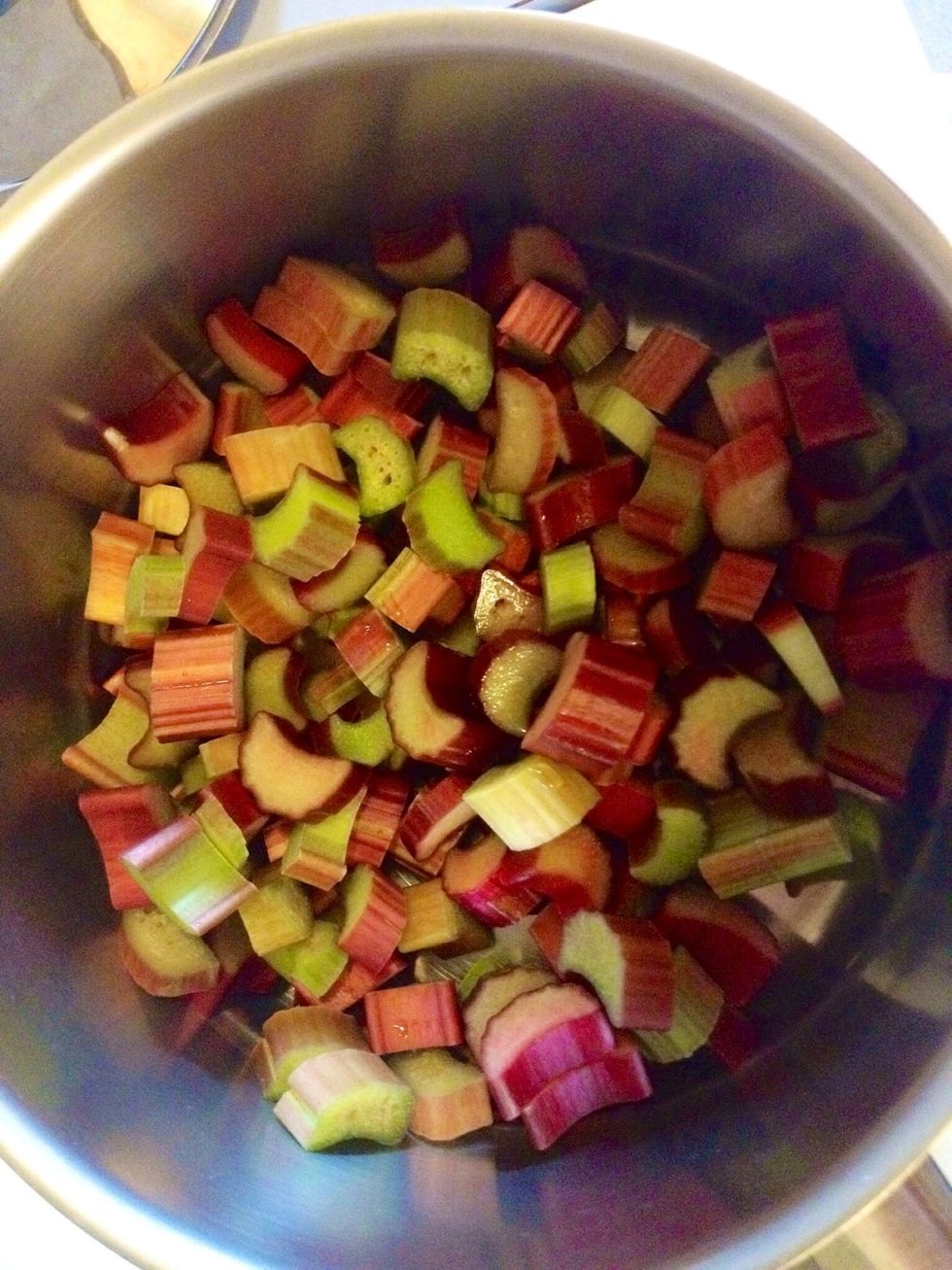 When it's simmering, add the sugar.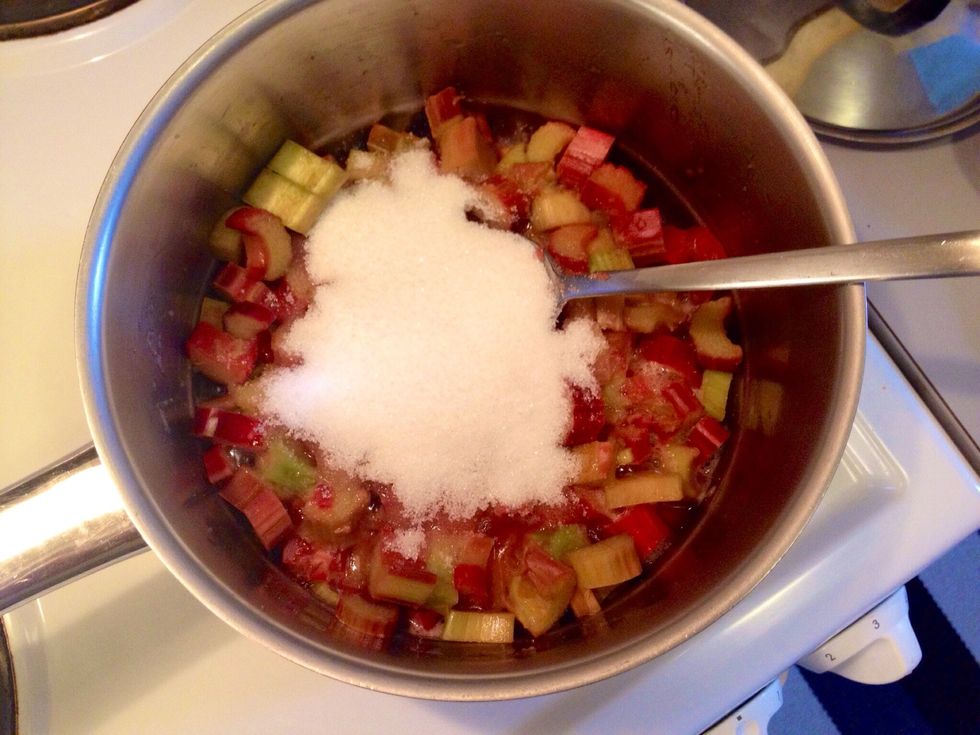 Stir and let simmer until the rhubarbs are mushy and thick.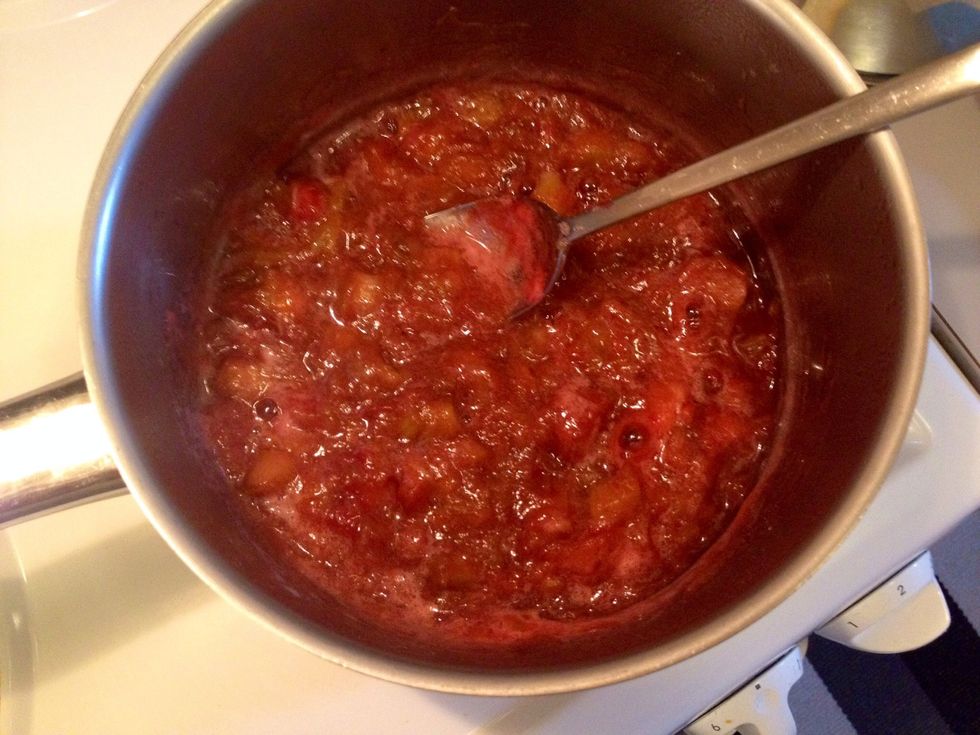 It takes about 10 minutes. When you're happy with the texture, remove from the heat. I poured the compote into a bowl to cool it faster.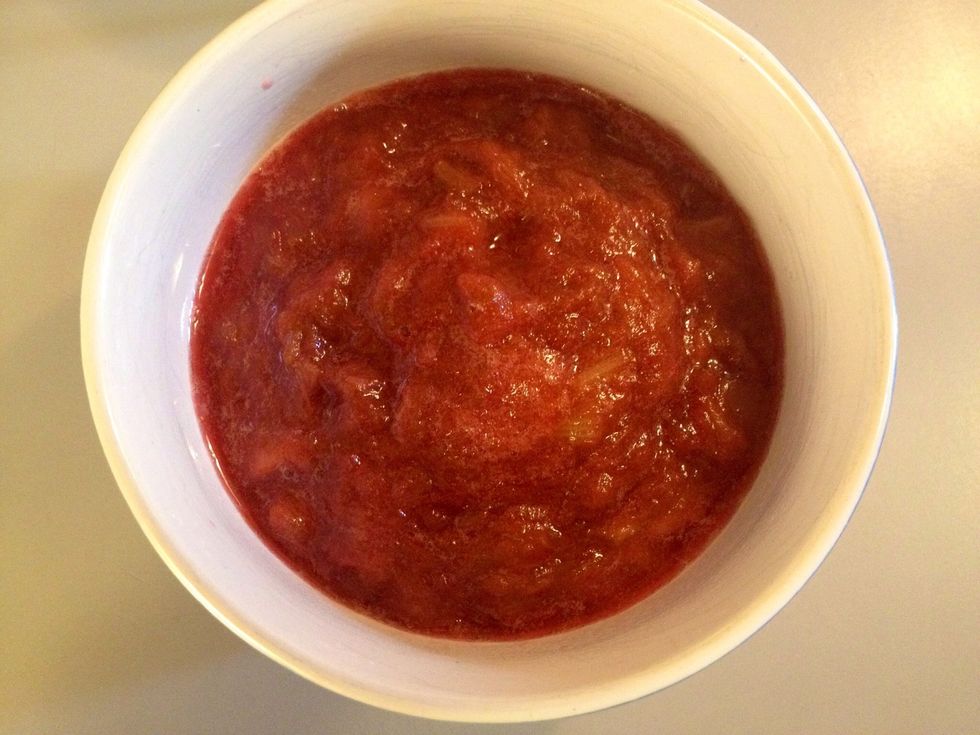 Like so. When it has cooled somewhat put it in the fridge. It needs to be cold when it's later mixed with the ice cream.
This recipe is with raw eggs. However, if you wish to try making rhubarb icecream - but not with raw eggs - have a look at my guide How to make vanilla icecream with sticky nuts;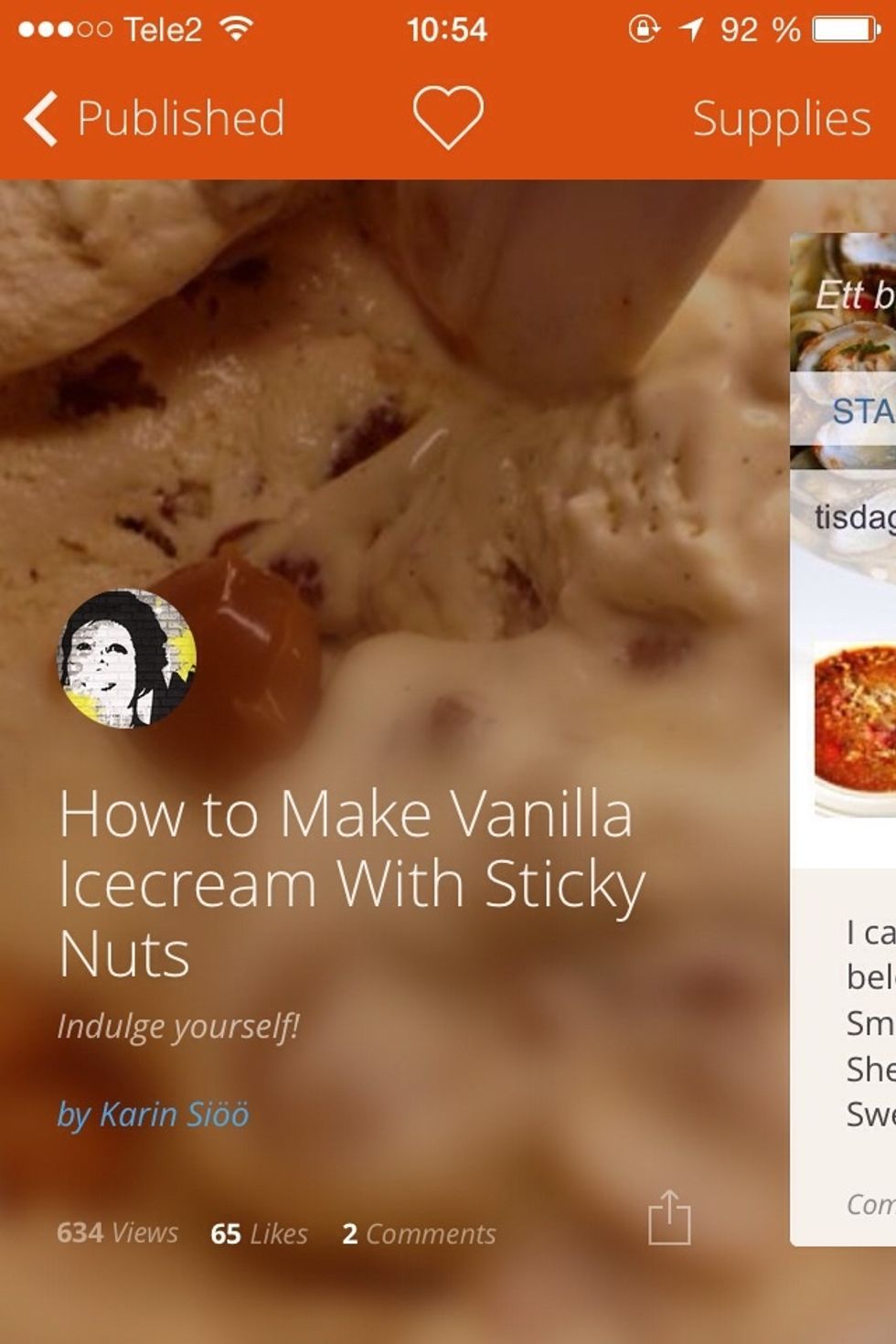 Use this recipe for the icecream base instead, to avoid using raw egg. You find it among my other guides.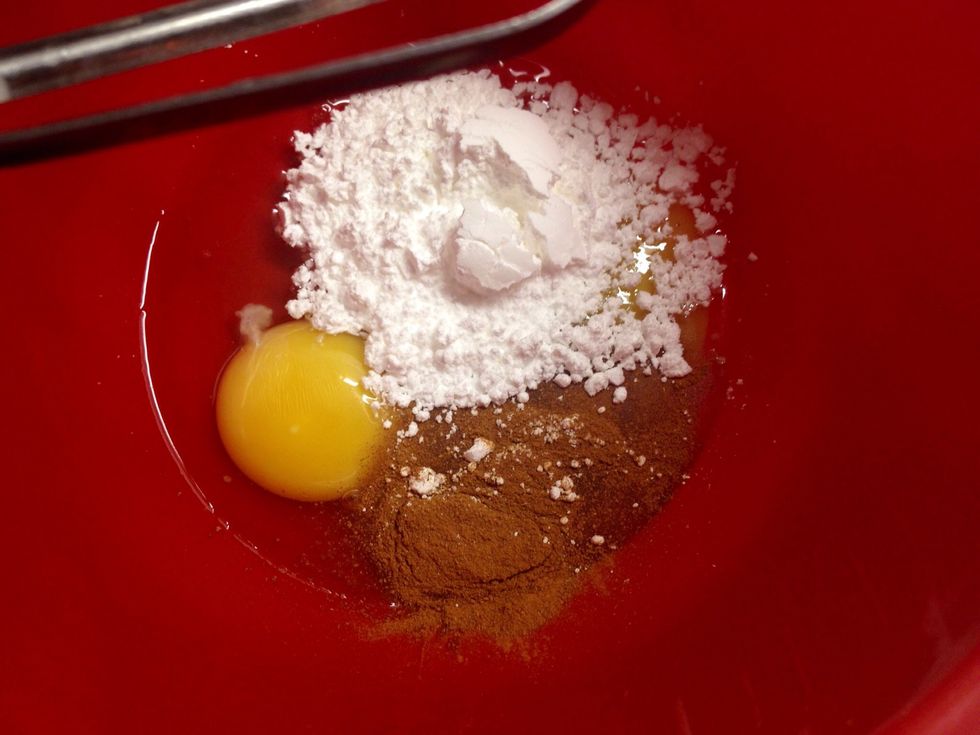 In a bowl whisk eggs, powdered sugar and cinnamon.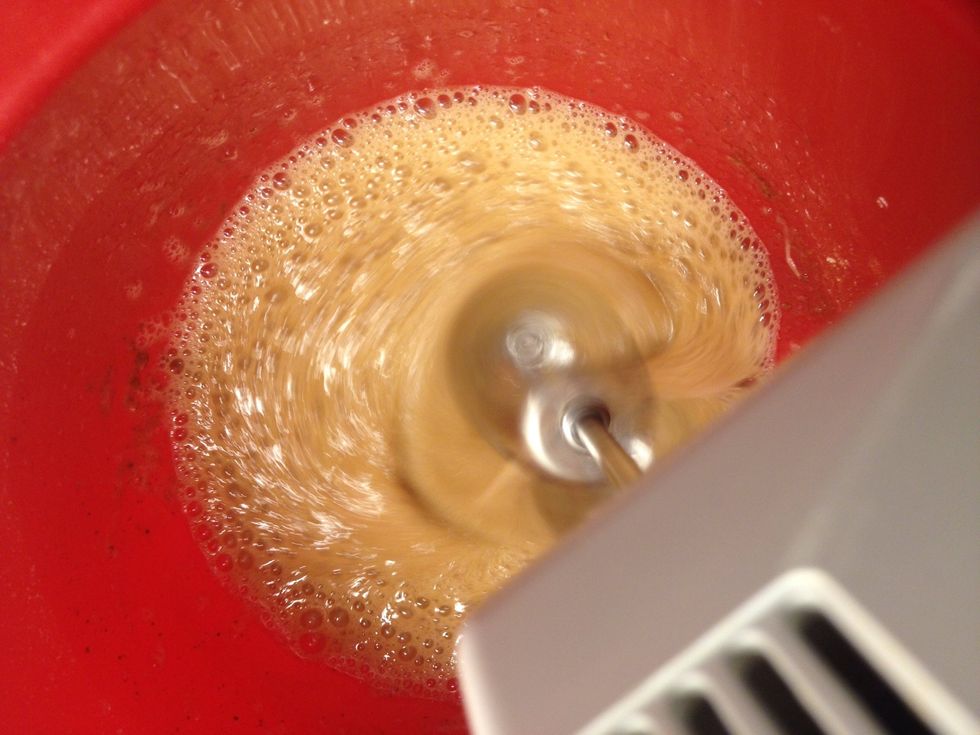 Like so.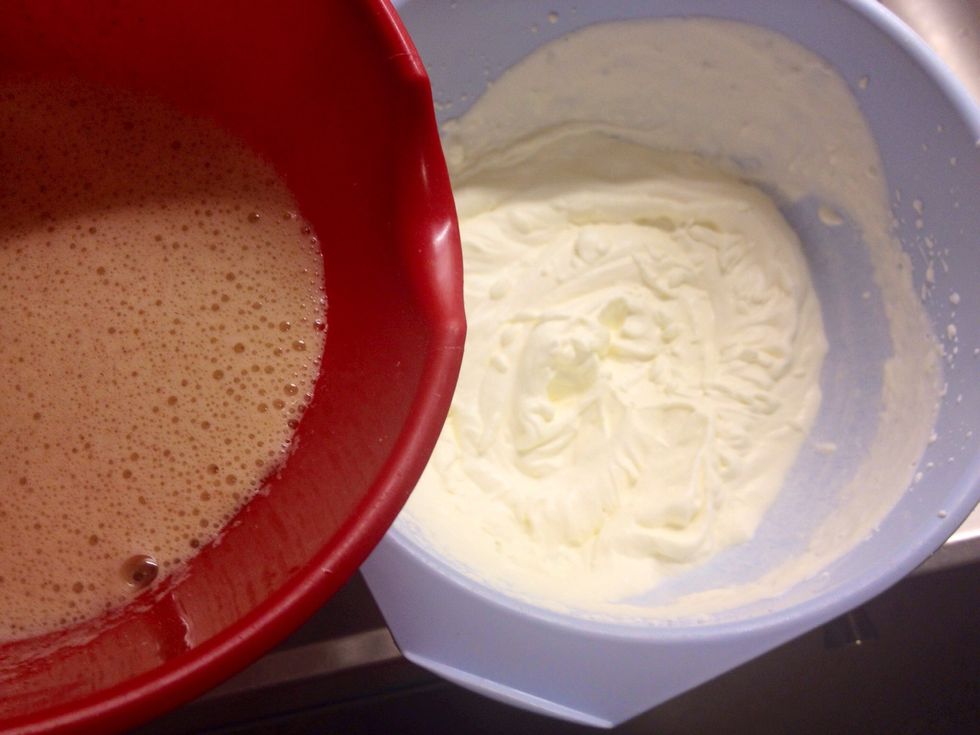 Whisk the cream and then mix it with the cinnamon batter.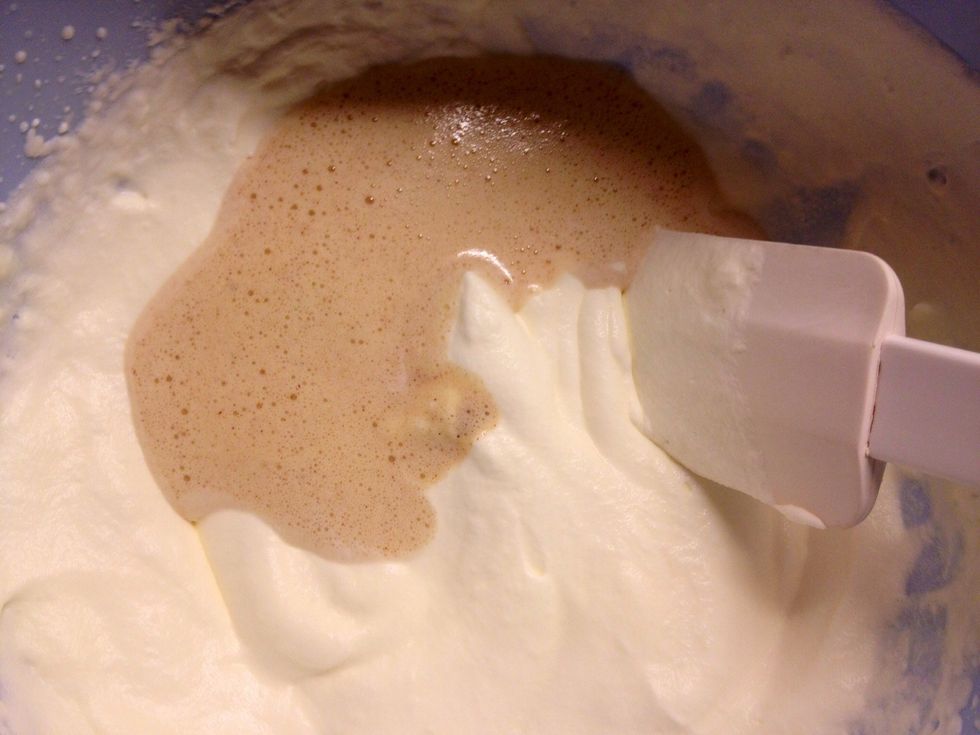 Like so.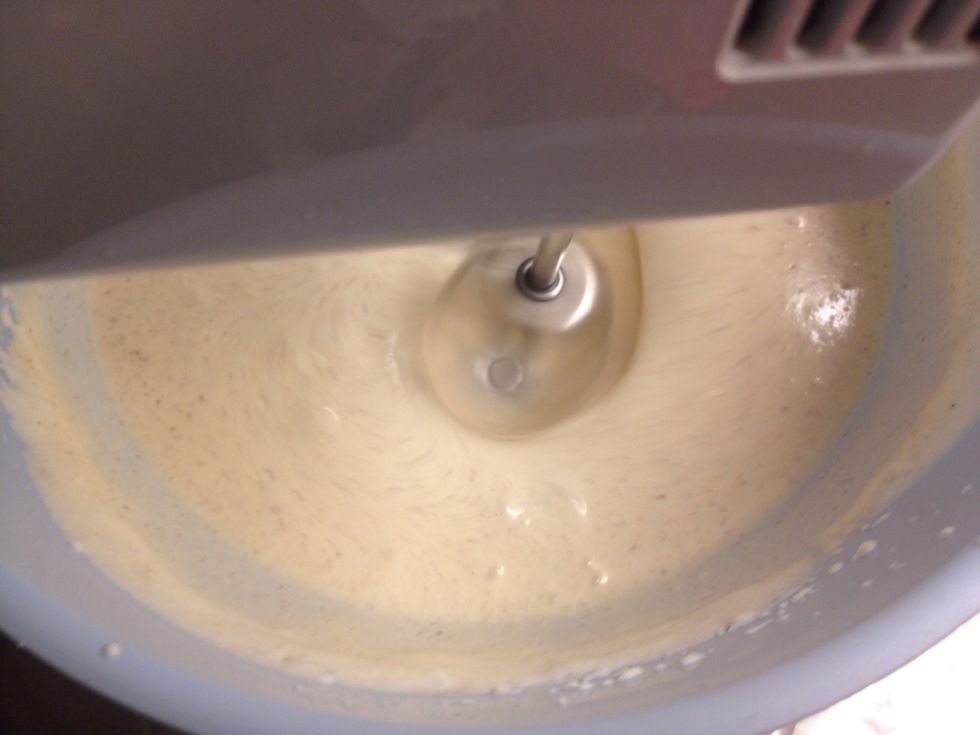 Whisk again to incorporate the eggs & sugar with the cream.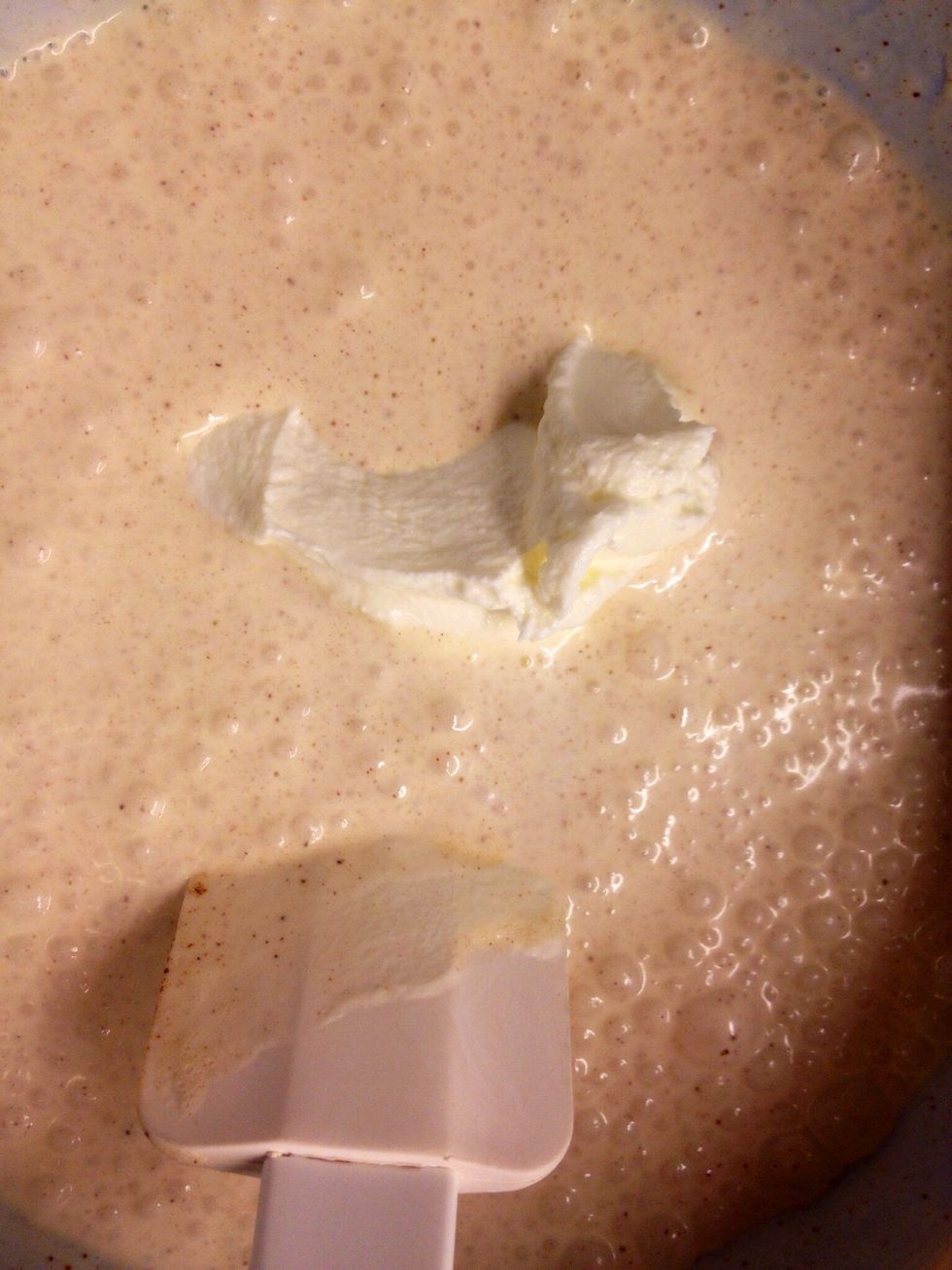 Then add the yogurt. I recommend you to stir it smooth before adding it to the batter. I didn't and ended up with quite a few lumps.
If that happens, use a spatula and press the lumps between the spatula and the walls of the bowl.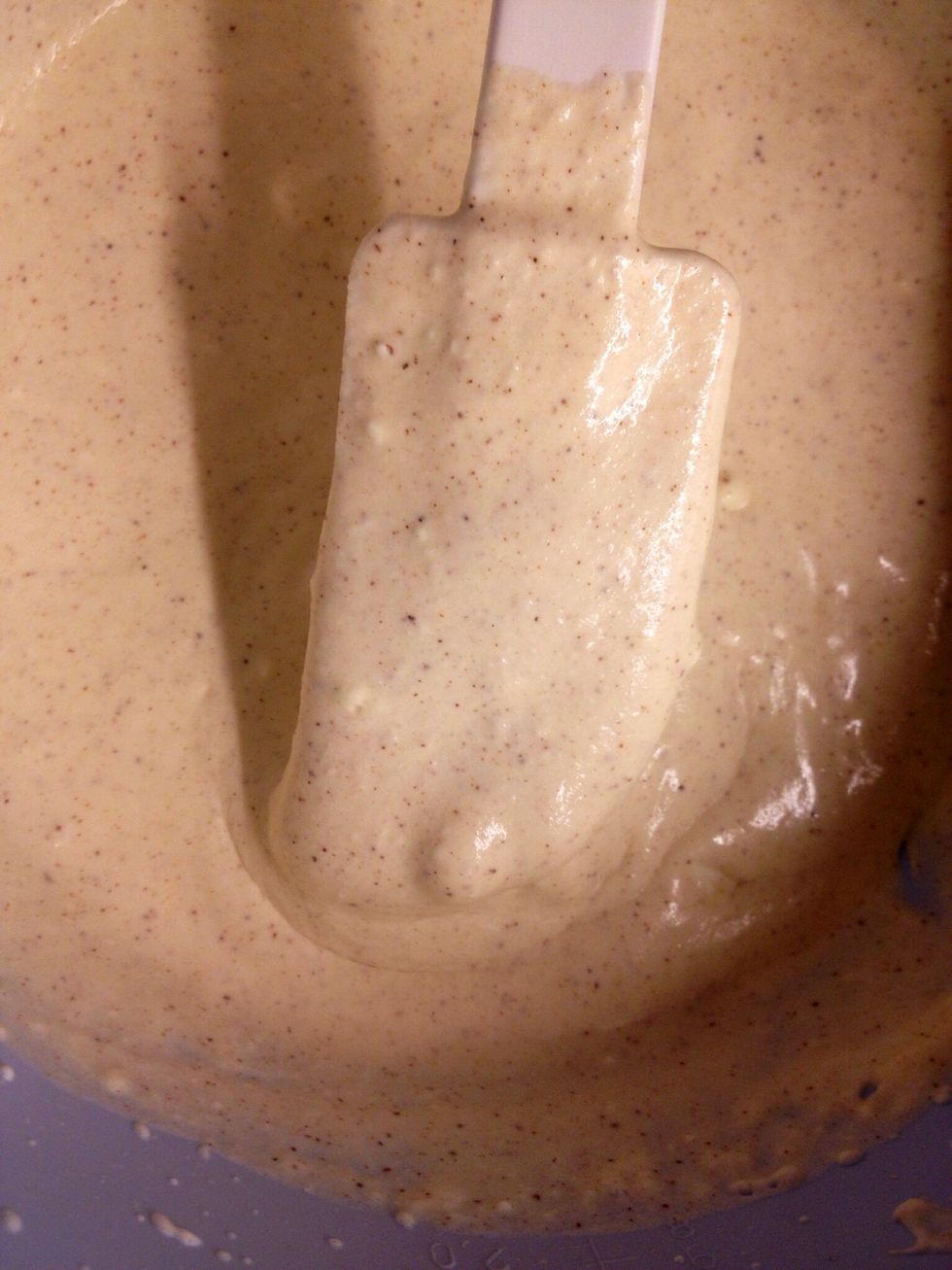 Here you see what it looked like. When you're done removing the lumps, pour the batter into your ice cream machine - unless you wish to add the rhubarb compote at this stage.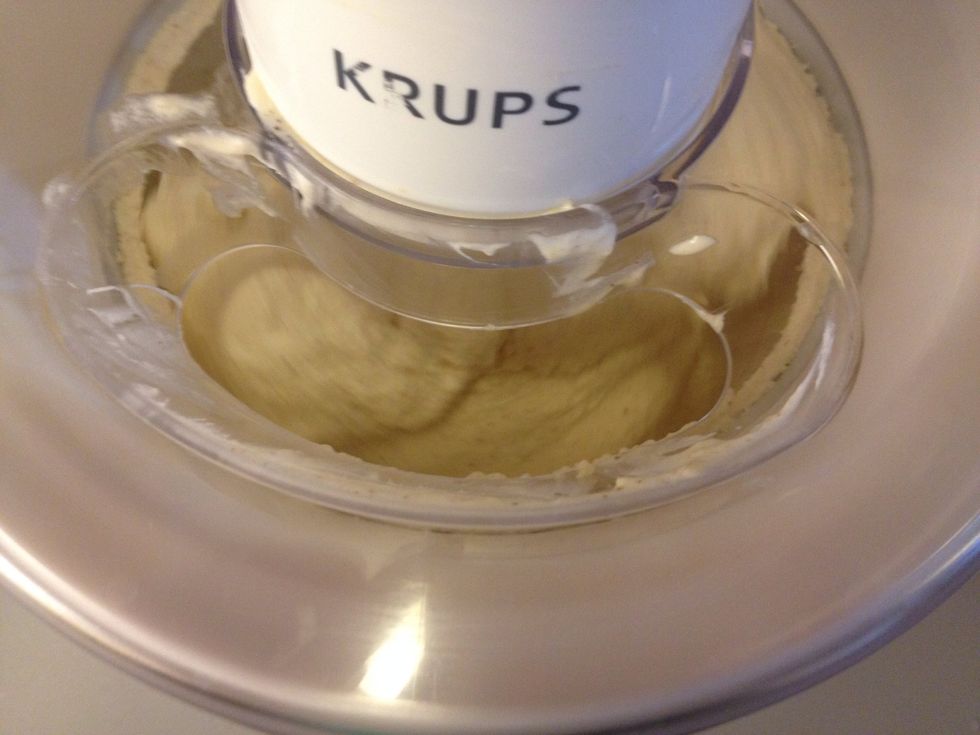 I prefer rippled ice cream so I churned just the batter.
If you don't own an ice cream machine, pour the batter into a plastic box and put in the freezer for at least 4 hours. Stir every 30 minutes.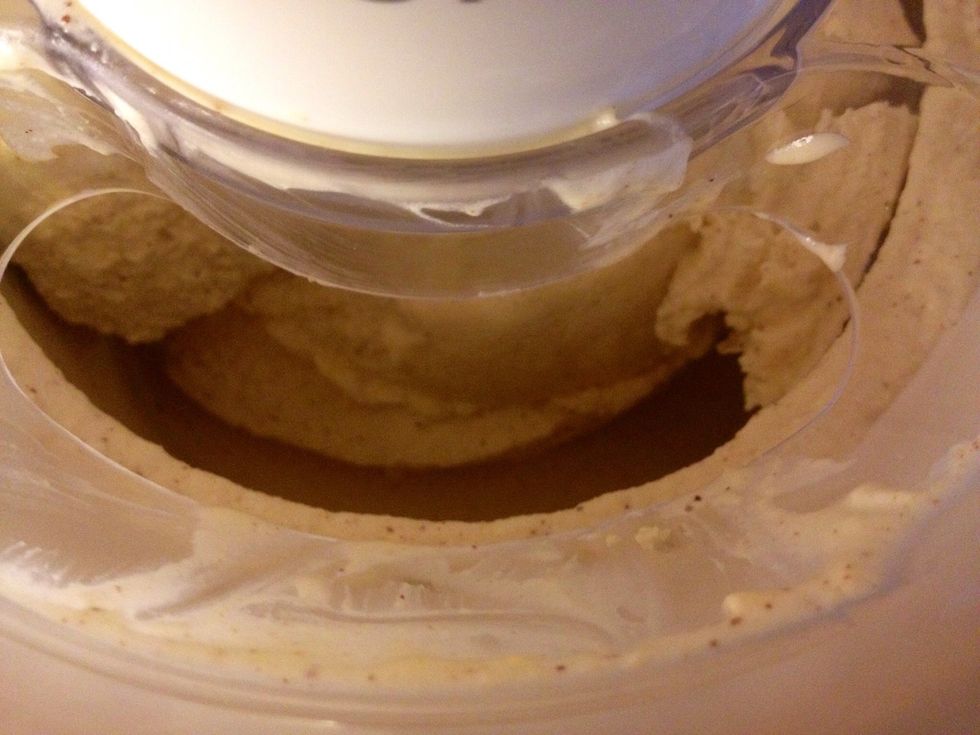 When the machine stopped..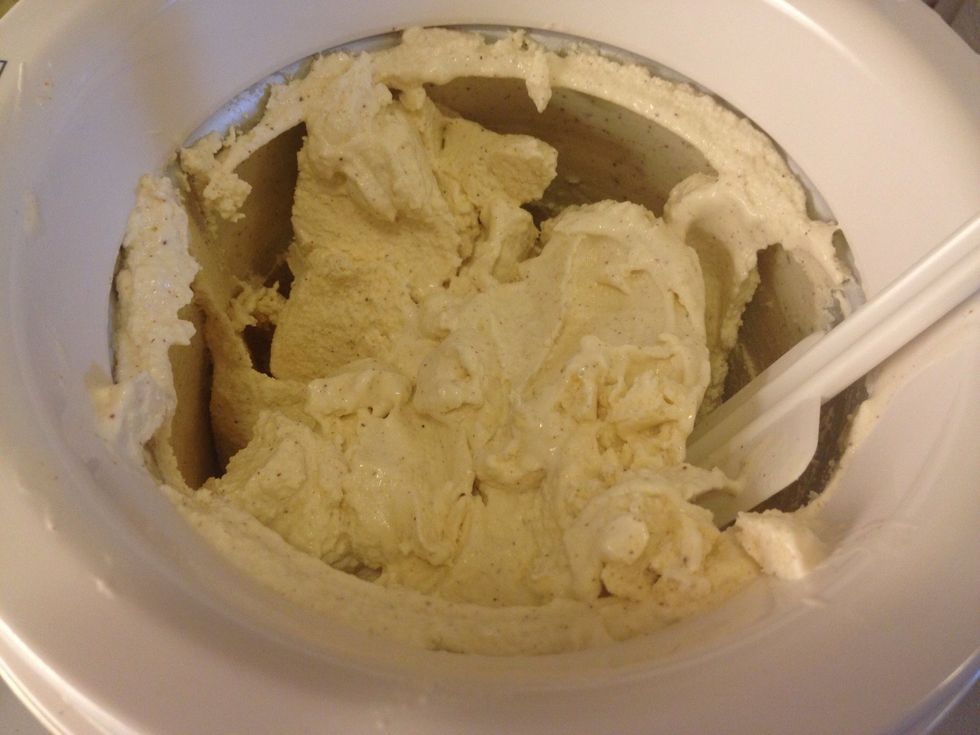 ..I had a look at the texture and could see (and taste) that it was exactly right.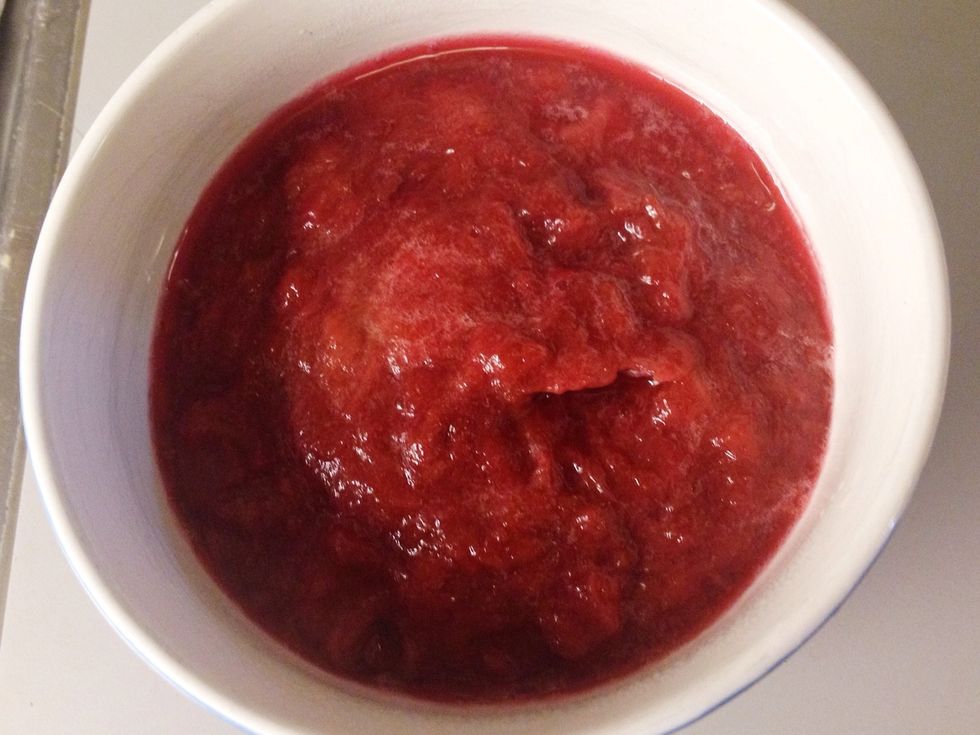 Now I added the rhubarb compote.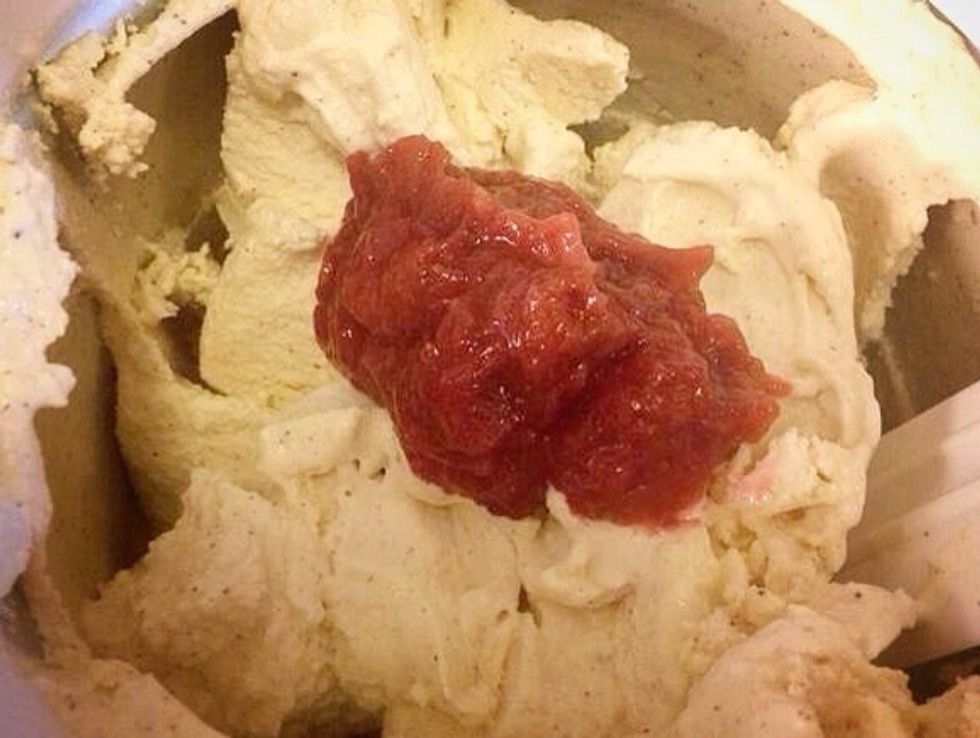 I added about 1/3 of it, stirred and then added more.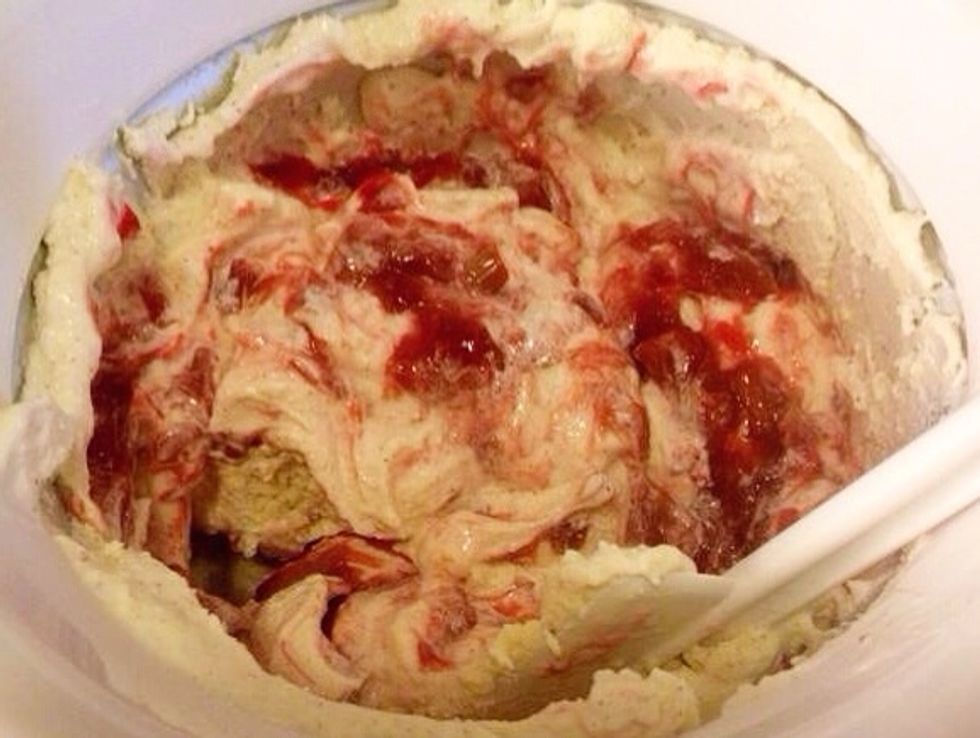 Gently ripple the compote through the ice cream.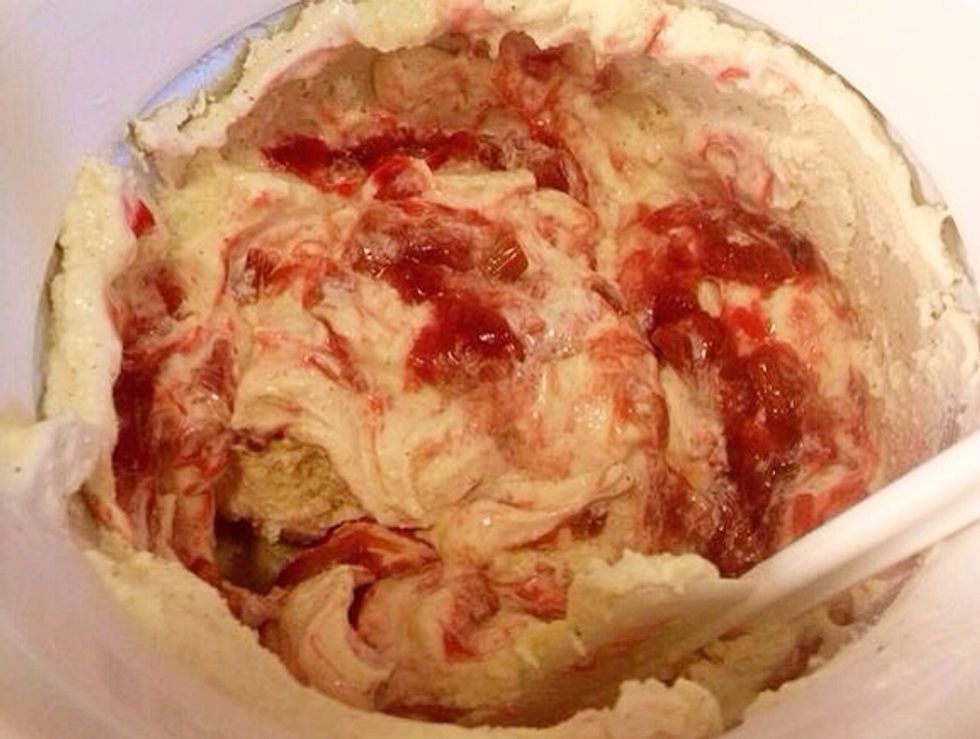 Add all or as much as you want. It may be difficult to reach the bottom of the bowl, because of the texture. If you don't use all of the compote now, save it and serve together with the icecream.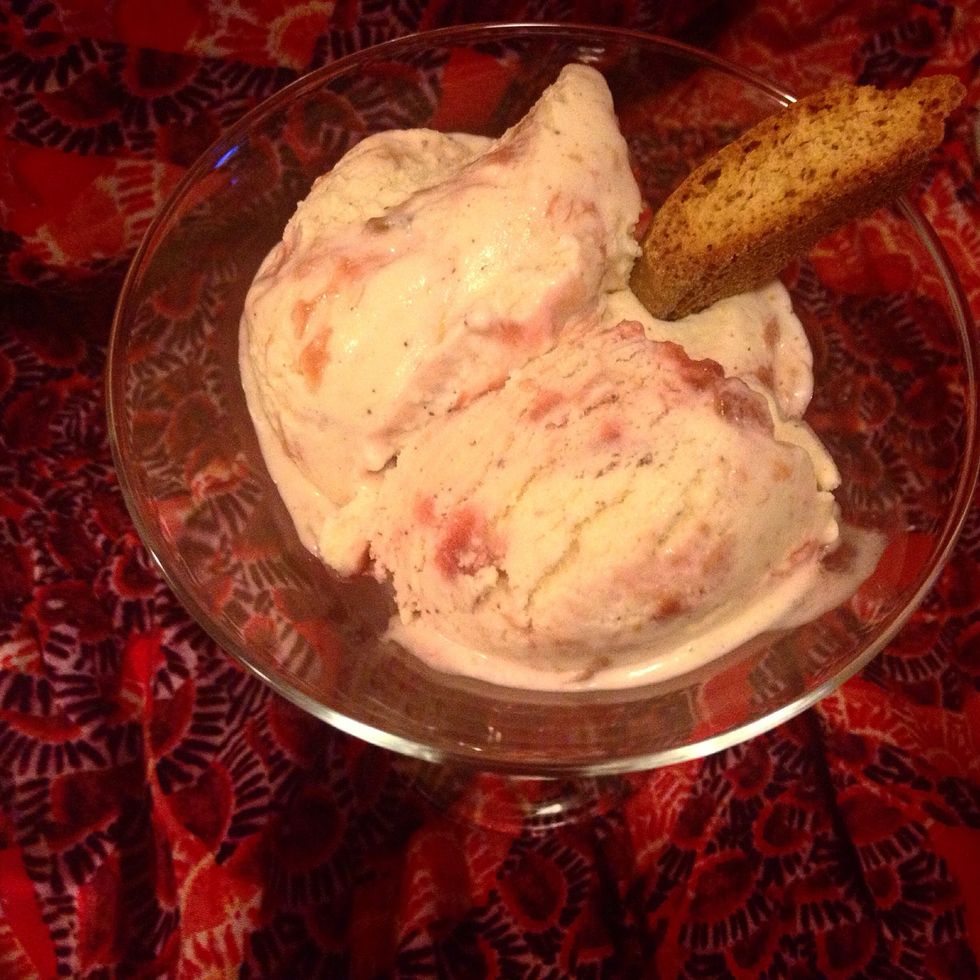 It's nice to add some crunch so I served the icecream with biscotti.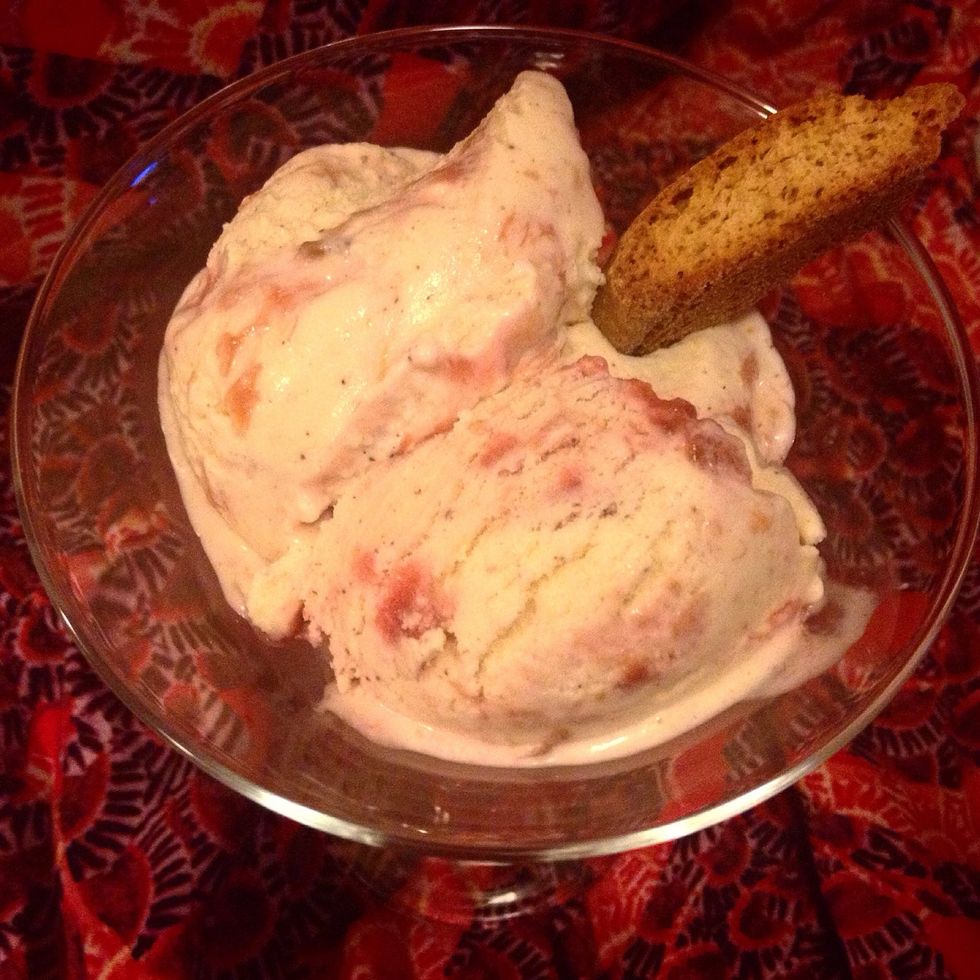 Enjoy!
300.0g Rhubarbs
100.0ml Sugar
2.0Tbsp Water (30 ml)
200.0ml Heavy cream (40% fat)
2.0 Eggs
75.0ml Powdered sugar
1.0tsp Cinnamon
350.0ml Turkish or Greek yogurt
Biscotti
Karin Siöö
Lives in Sweden. Gets inspiration from trips, blogs & international students I meet at work.