Refreshing summer drink with hint of elderflower
11
Found some rhubarbs and some Elderflowers in my friends garden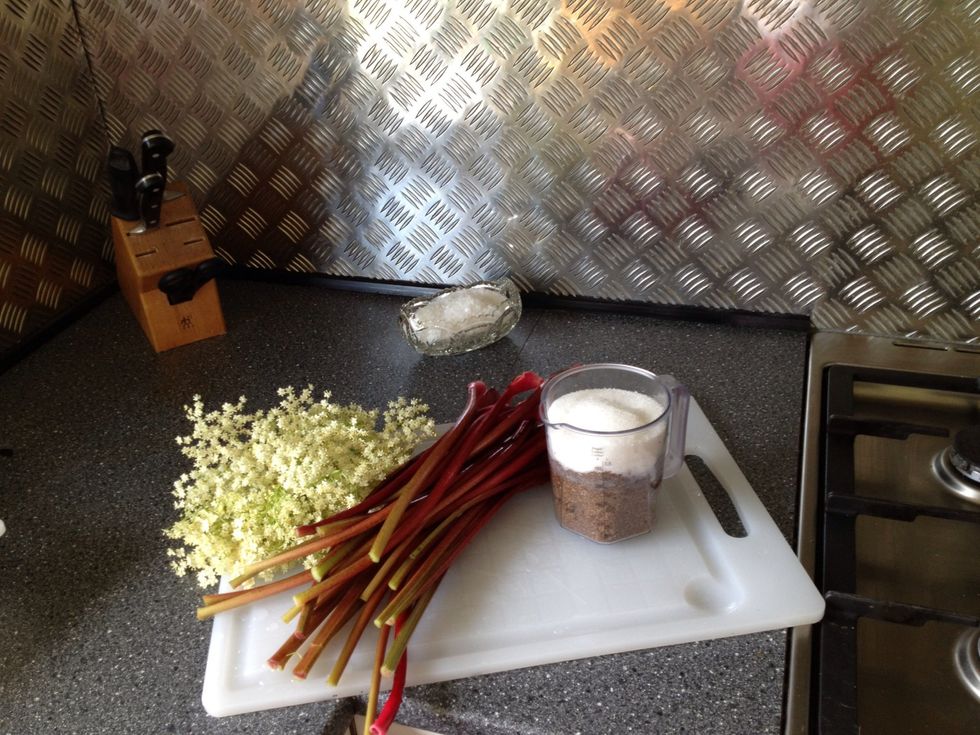 This plus water is all you need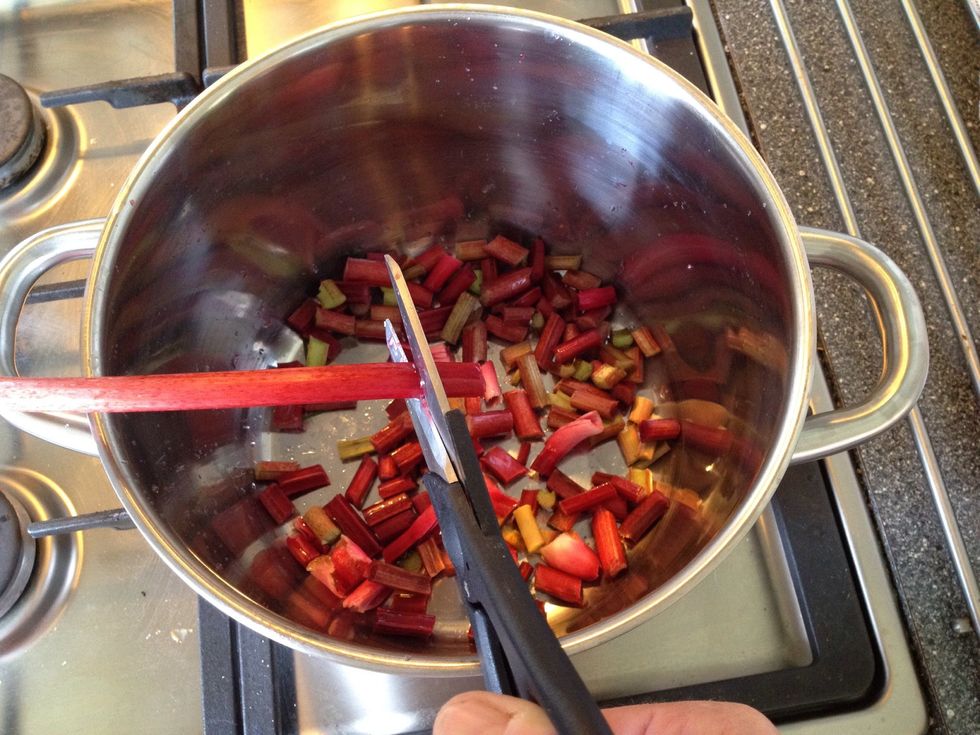 Cut the rinsed rhubarb into small pieces.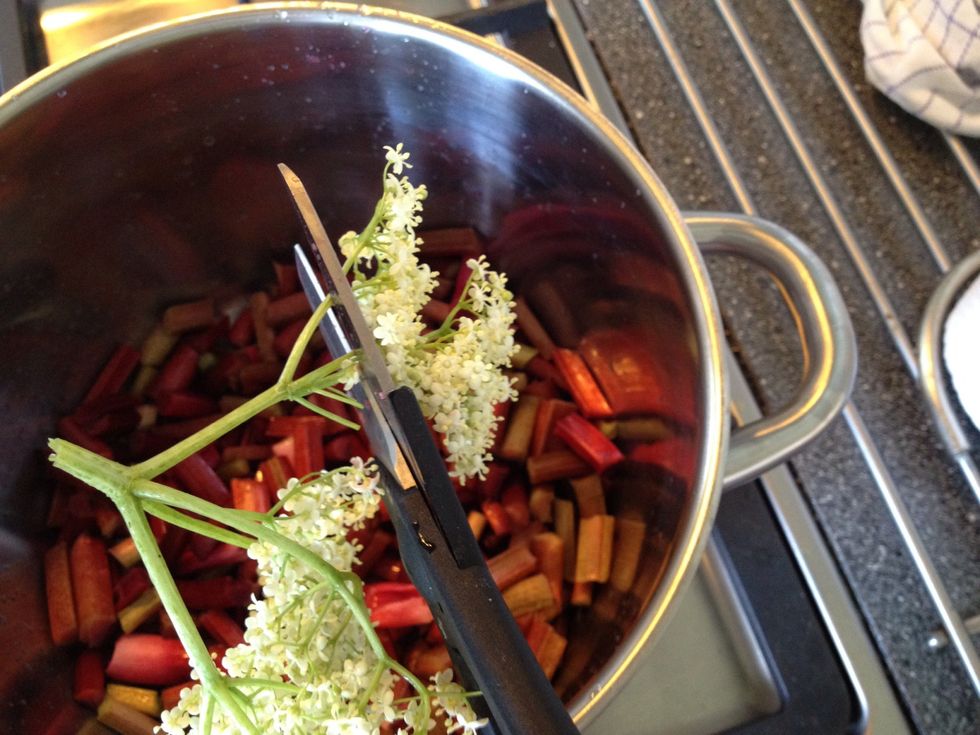 Cut the flowers off. Don't rinse the flowers. But look out for small insects.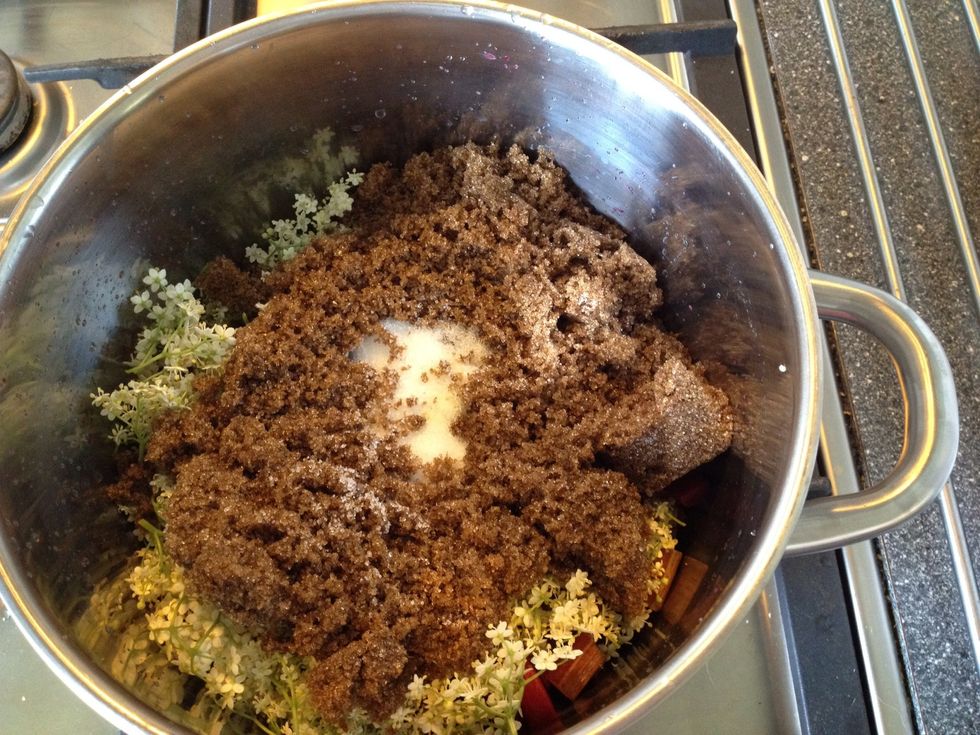 Add the sugar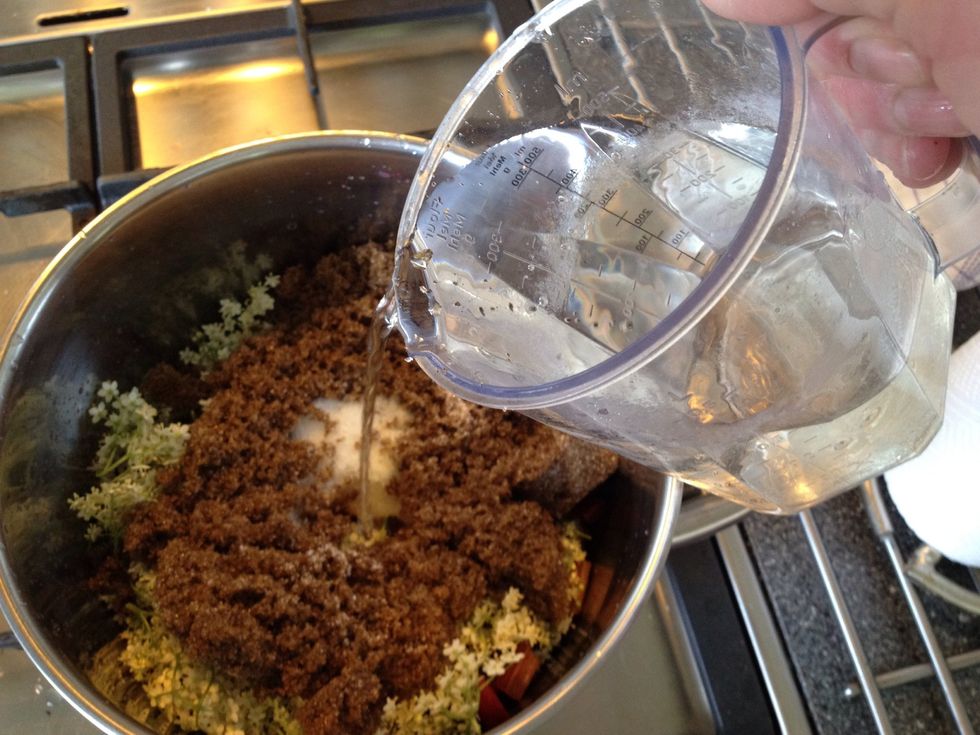 Add water
Give it a stir.And boil it for 30 minutes.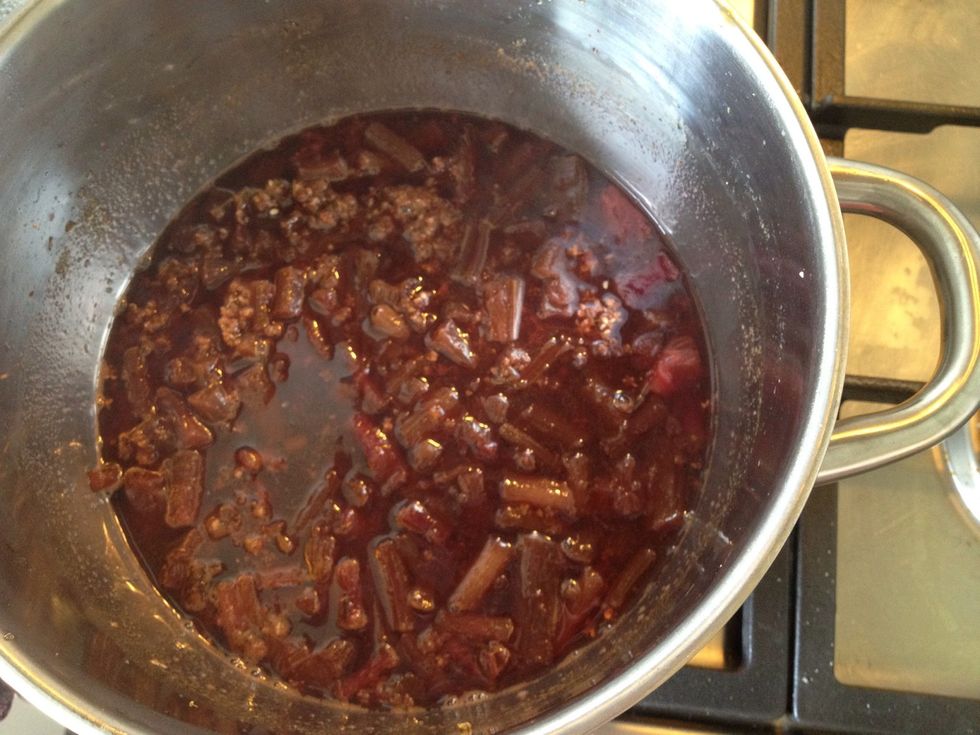 After 30 minutes the rhubarbs and the Elderflowers have released there flavour but are still whole so that the juice is relatively clear.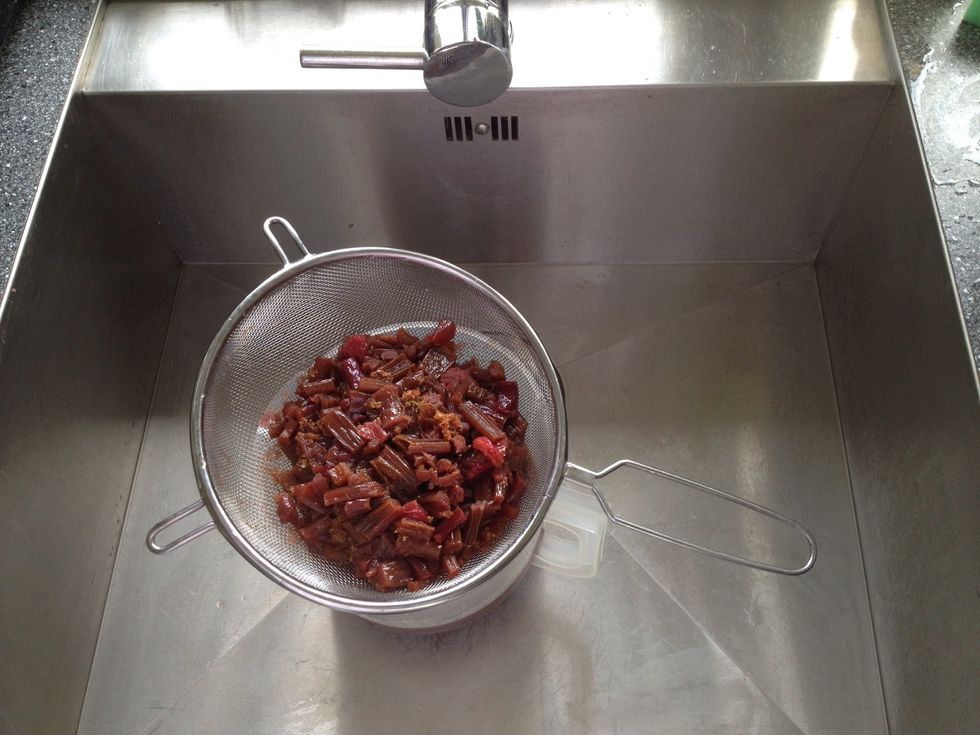 Drain. You can make all kinds of fruit juice this way. With Strawberries, gooseberries, blue berries and so on.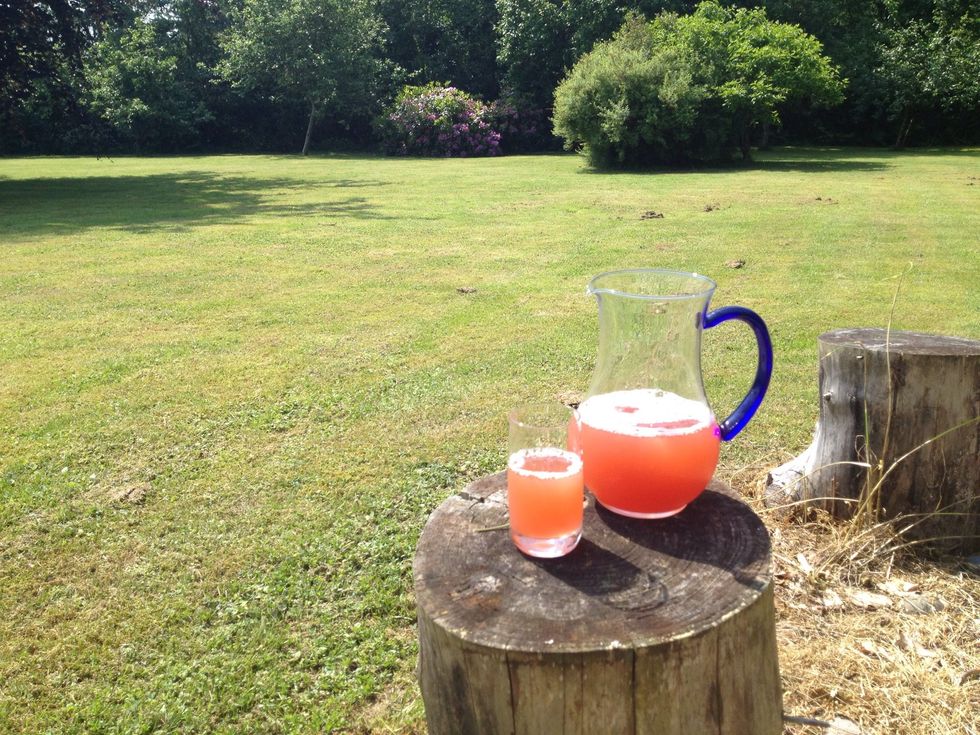 Cool down the juice and dilute with water to taste. Serve with ice cubes. The concentrated juice will keep in the fridge for a month.
1.0kg Rhubarb
5.0 Elderflowers
400.0g Brown sugar
100.0g Sugar
1/2l Water