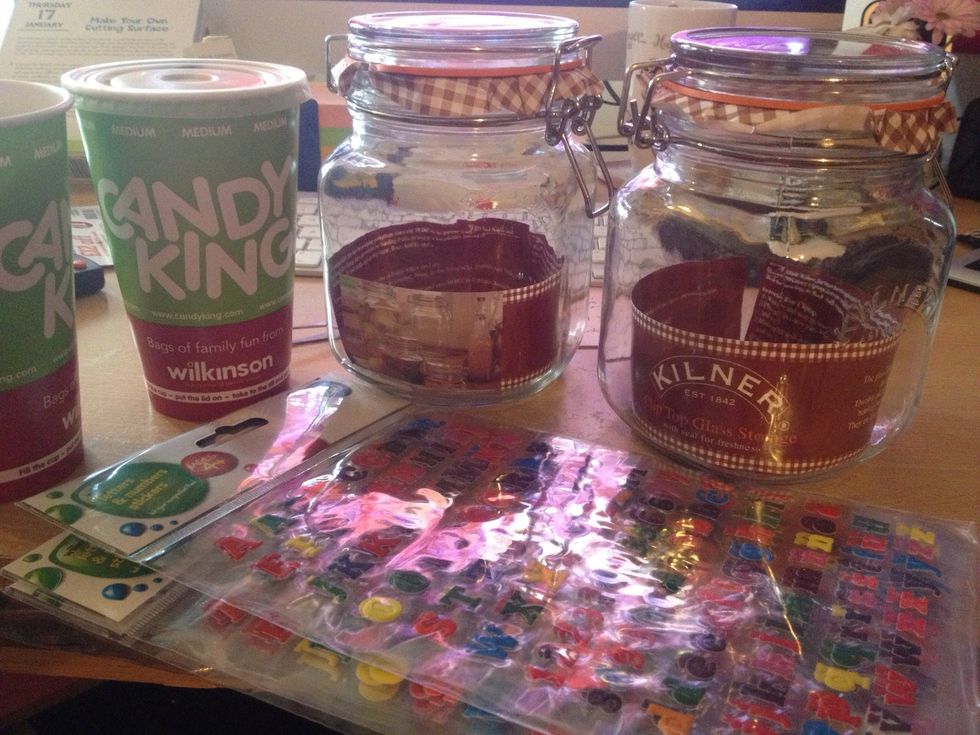 Gather your supplies, the jars can be any jars you have available, I found these two in a shop, and they're airtight too!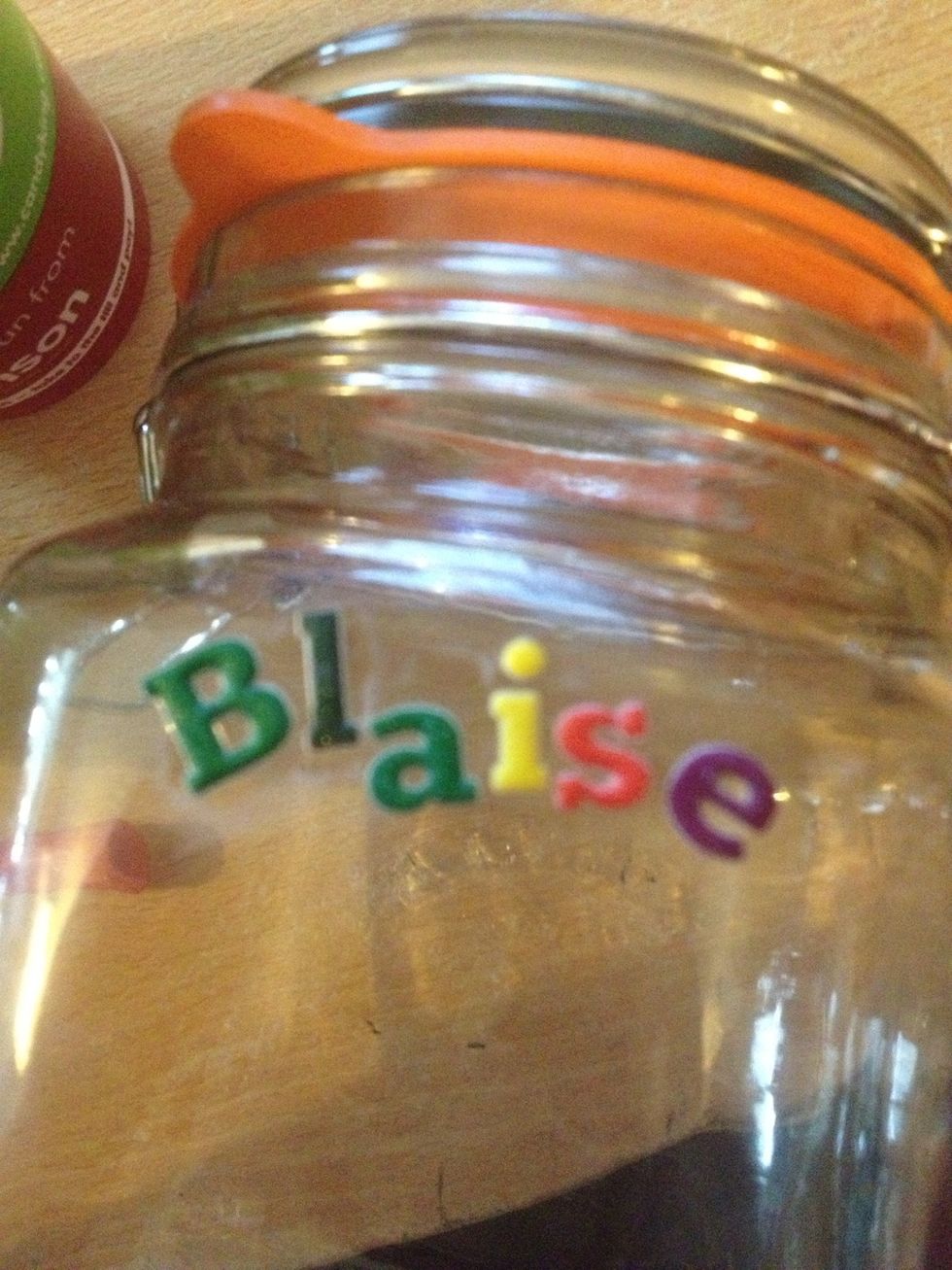 Use your stickers to decorate your jars...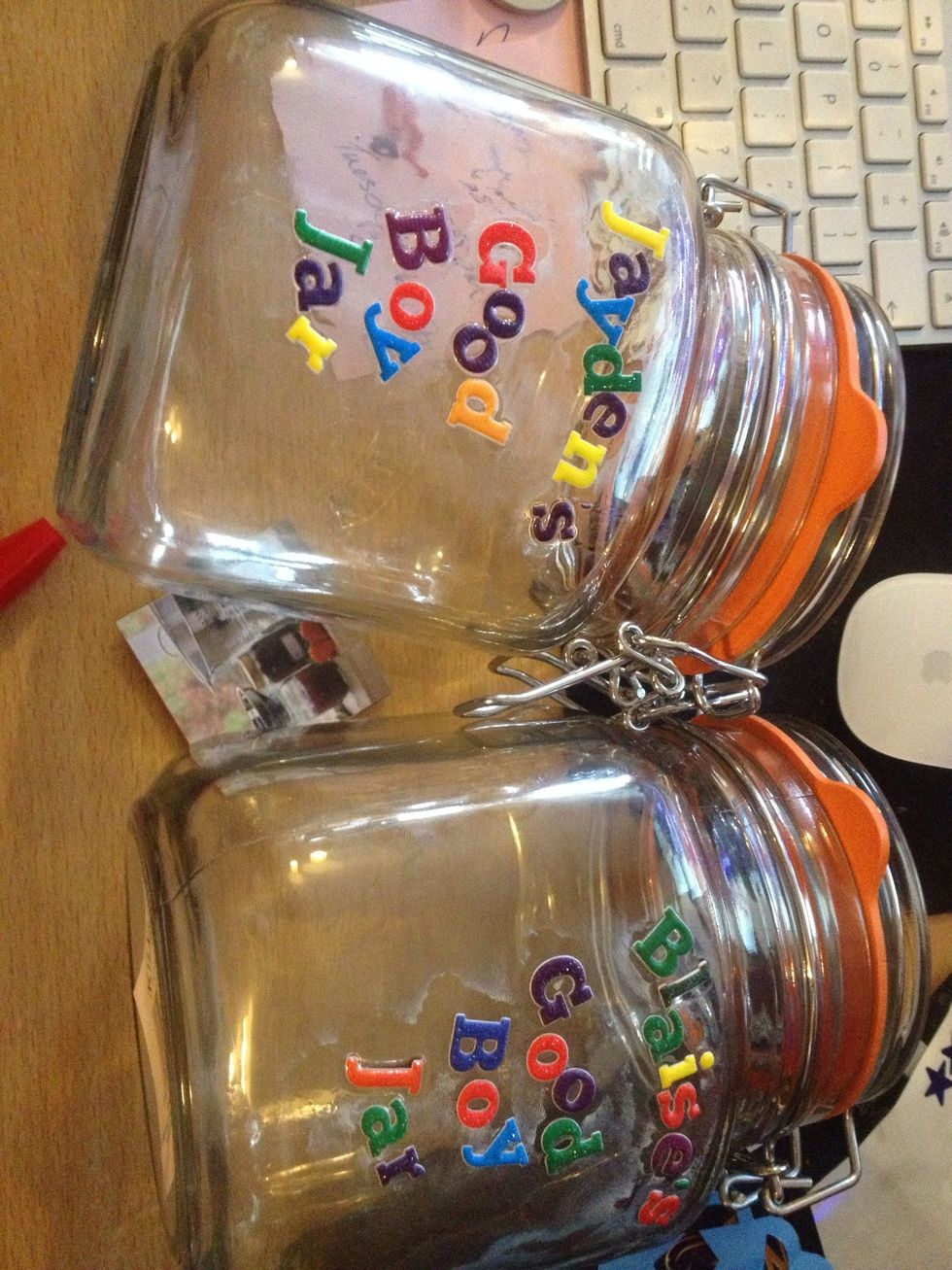 The finished jars, I used a little bit of super glue to make sure the stickers didn't come off.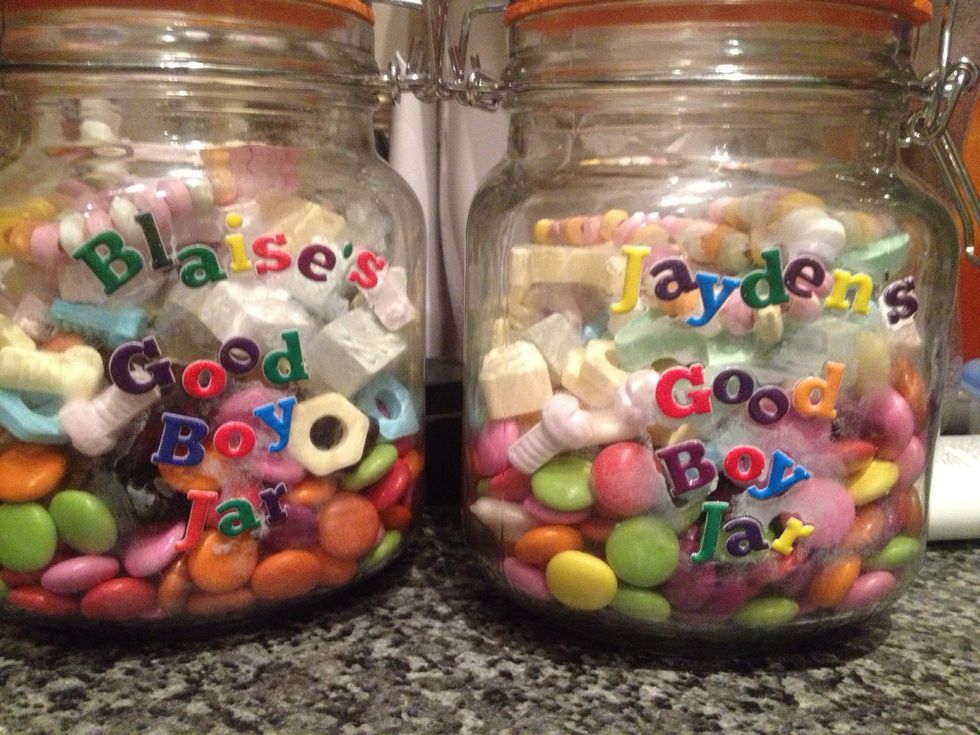 Add sweets or whatever treats you want to use to the jars and you're done!
We are using these jars as reward jars for the kids, if they're really good and do their chores they get a sweet, but if they're naughty, they lose sweets from the jar.
1.0 Jar per child
Letter stickers
Various sweets or treats