How to make reese's peanut butter cup cookies
Make Reese's Peanut Butter Cup Cookies
30
First, beat butter, peanut butter, sugar, and brown sugar.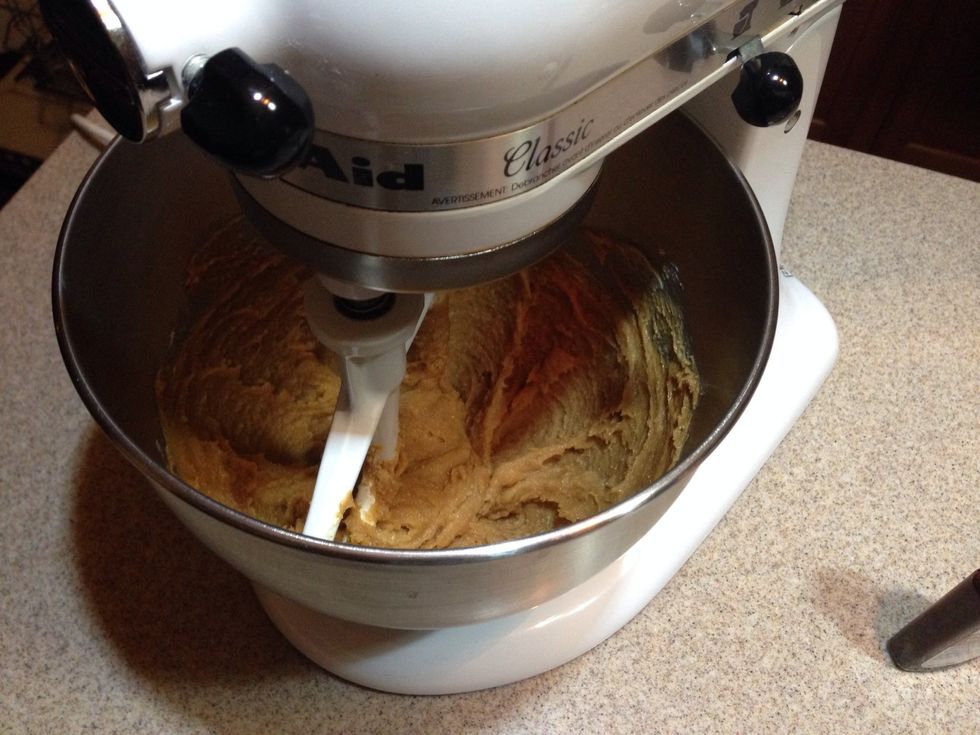 Next, add egg and vanilla and mix.
Then, combine flour, baking soda and salt and gradually add to wet ingredients.
Roll dough into one inch balls and place into greased mini muffin pans. Bake at 350 for 9 minutes.
While you wait for the cookies to bake, you can unwrap the Reese's from their packaging!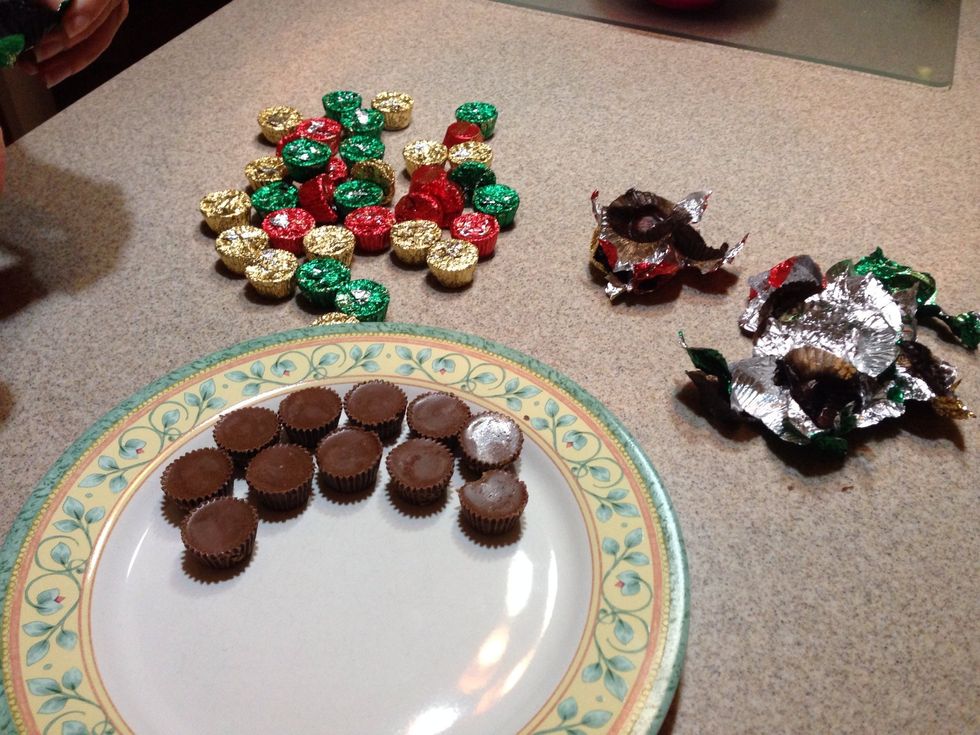 After the cookies come out of the oven, place the Reese's onto cookie and press down. Let cool before removing from pan.
The finished product. Enjoy :-)
1/2 cup butter
1/2 cup peanut butter (creamy or crunchy)
1/2 cup brown sugar
1 egg
1/2 tsp. vanilla
1 1/4 cup flour
3/4 tsp. baking soda
1/2 tsp. salt
Mini Reese's (about 50)