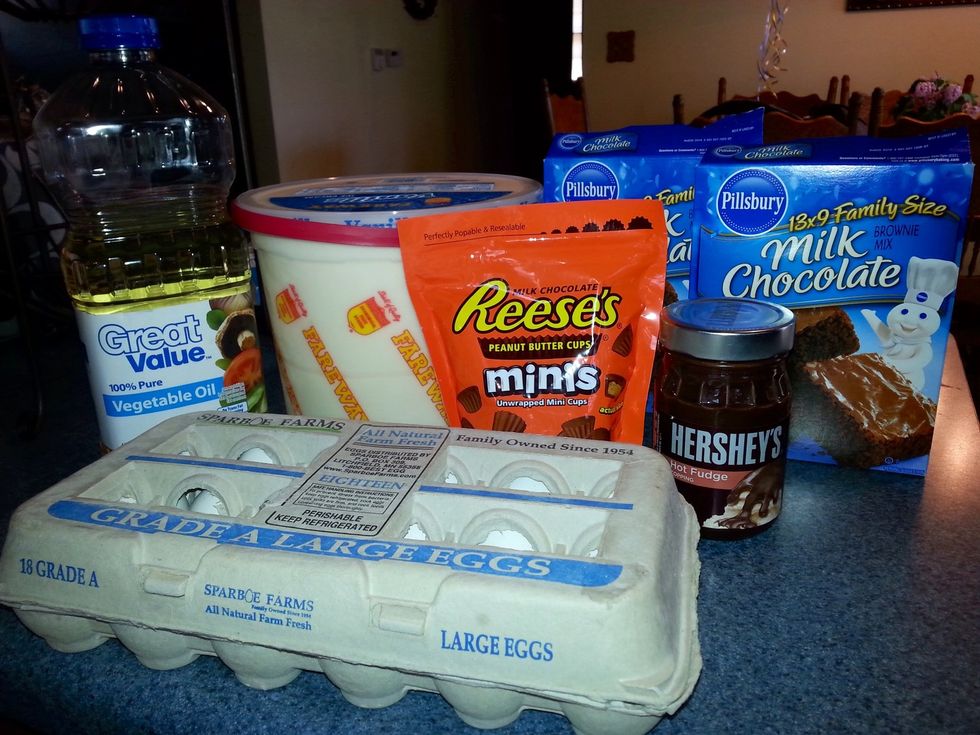 You will need oil, eggs, water, ice cream, mini Reese's, brownies, and hot fudge.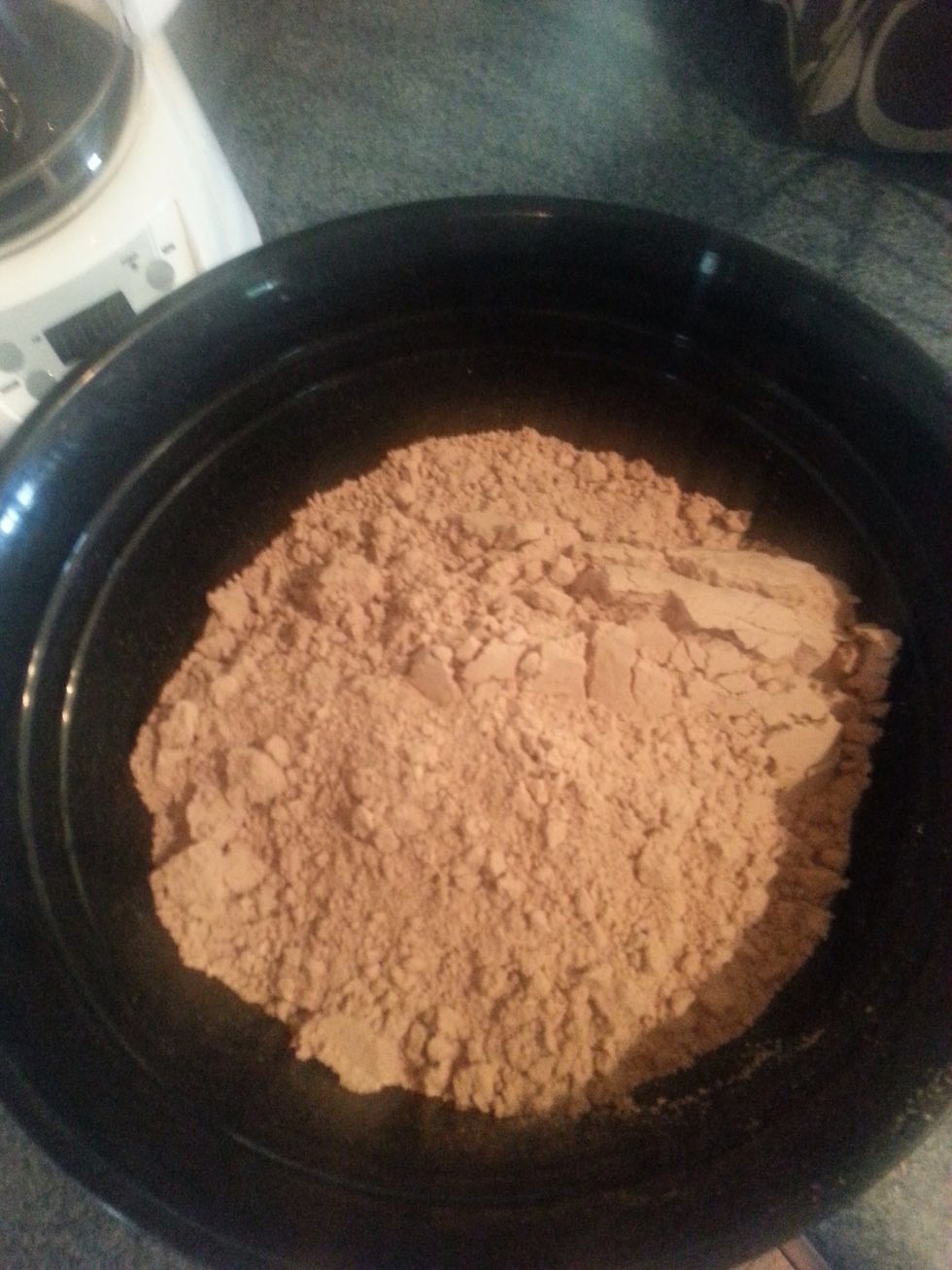 Empty brownie mix into a large bowl.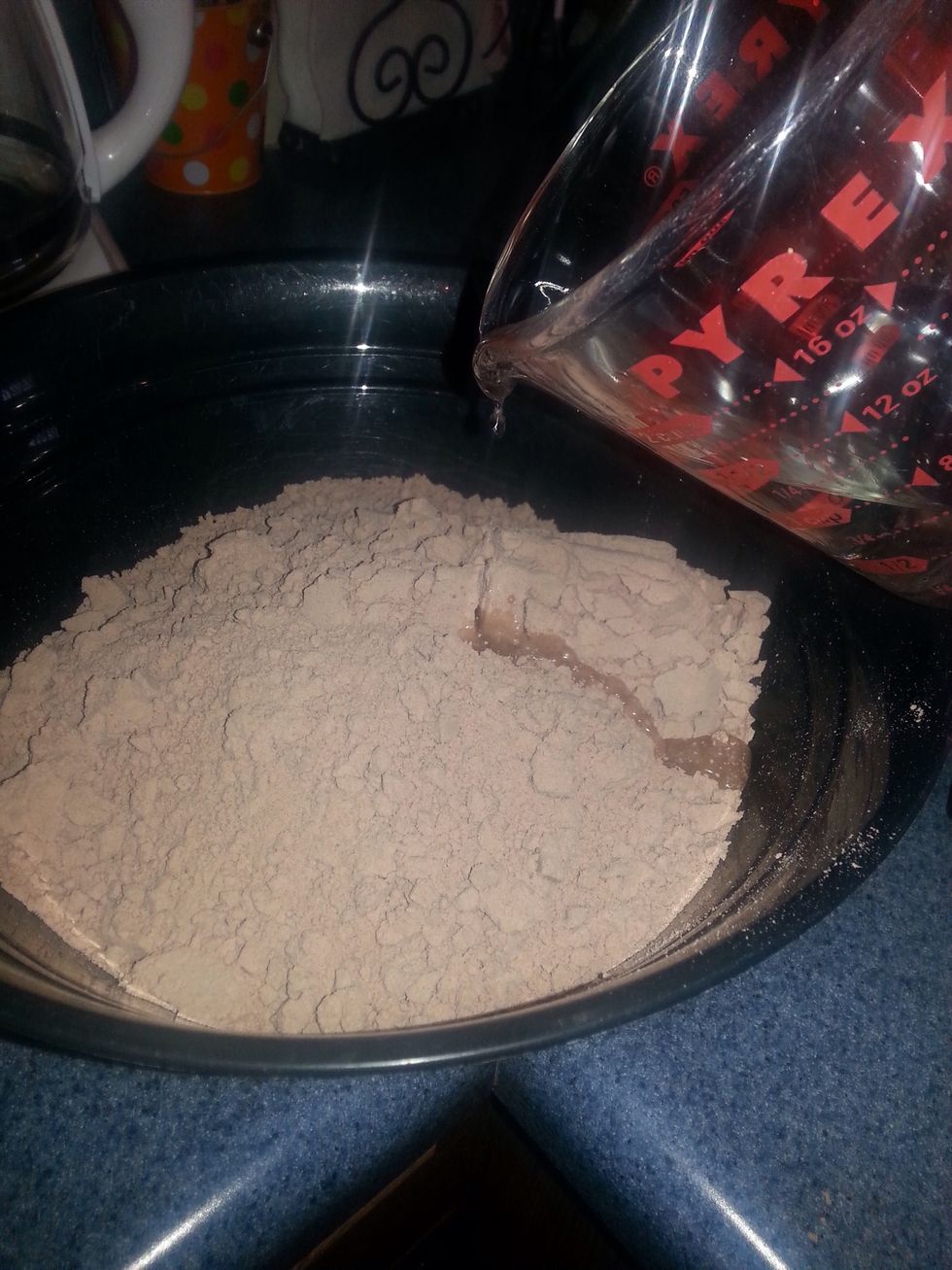 Add water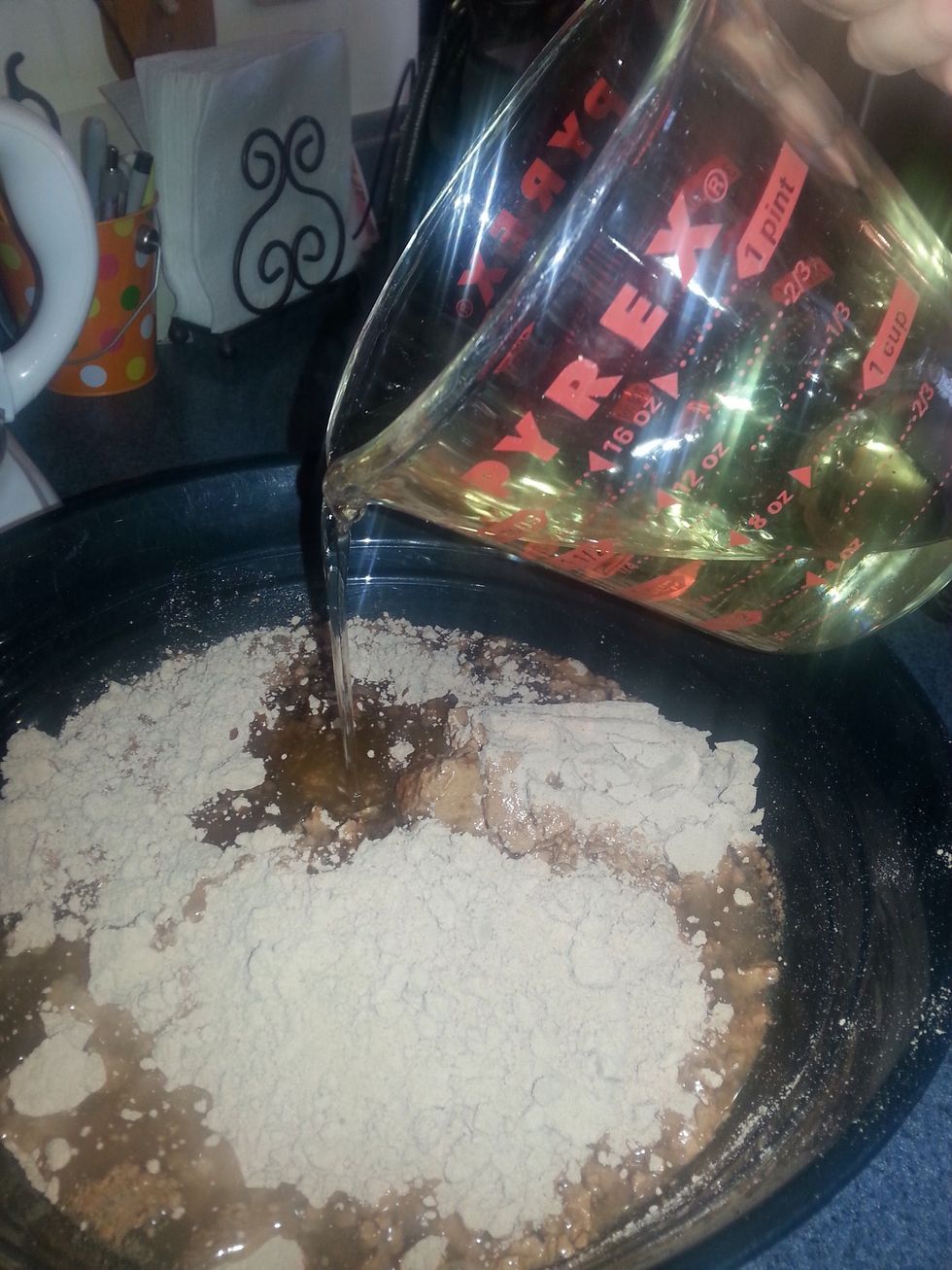 Add oil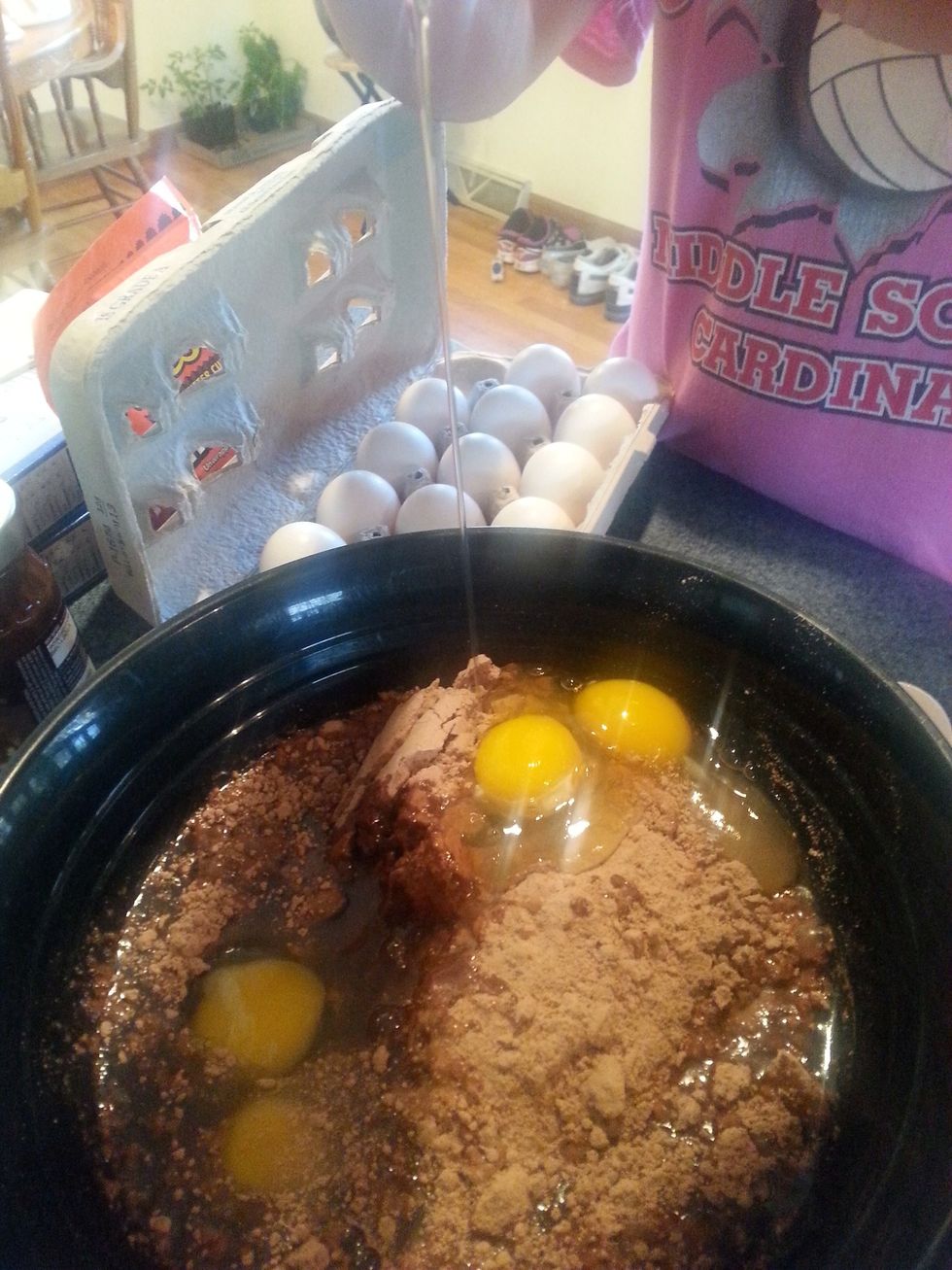 Add eggs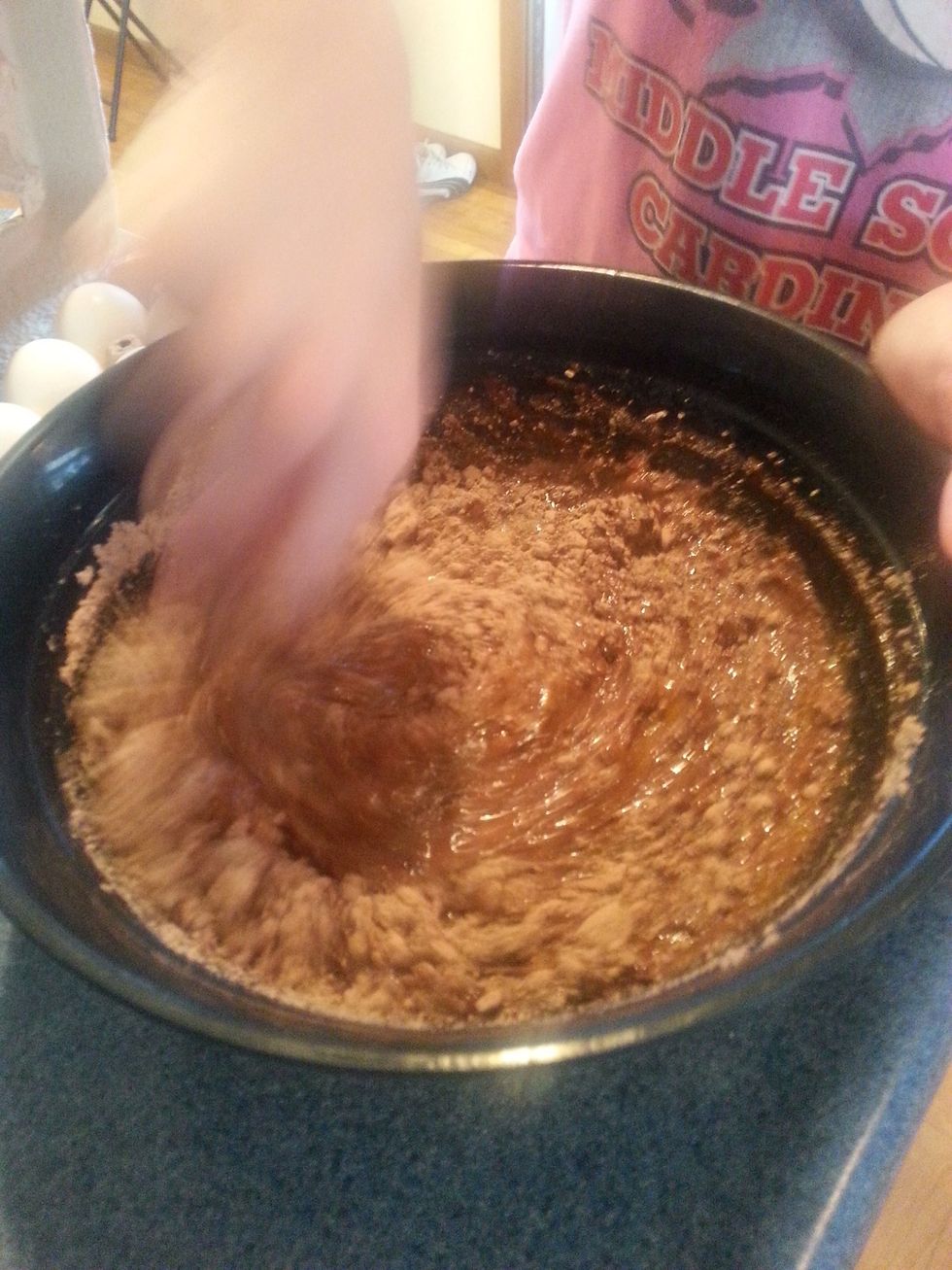 Now, mix everything together.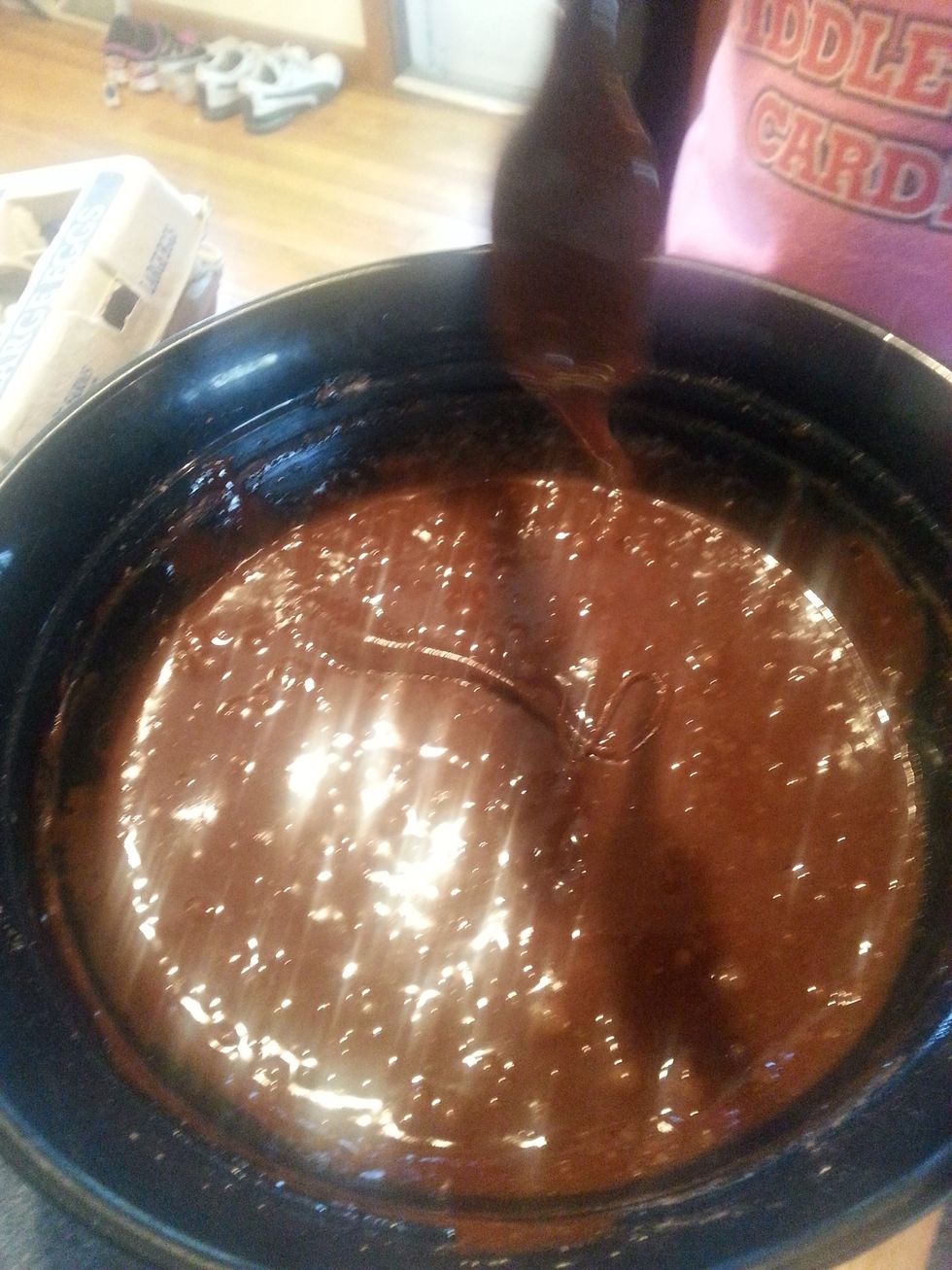 Continue mixing until it's free of clumps, like this.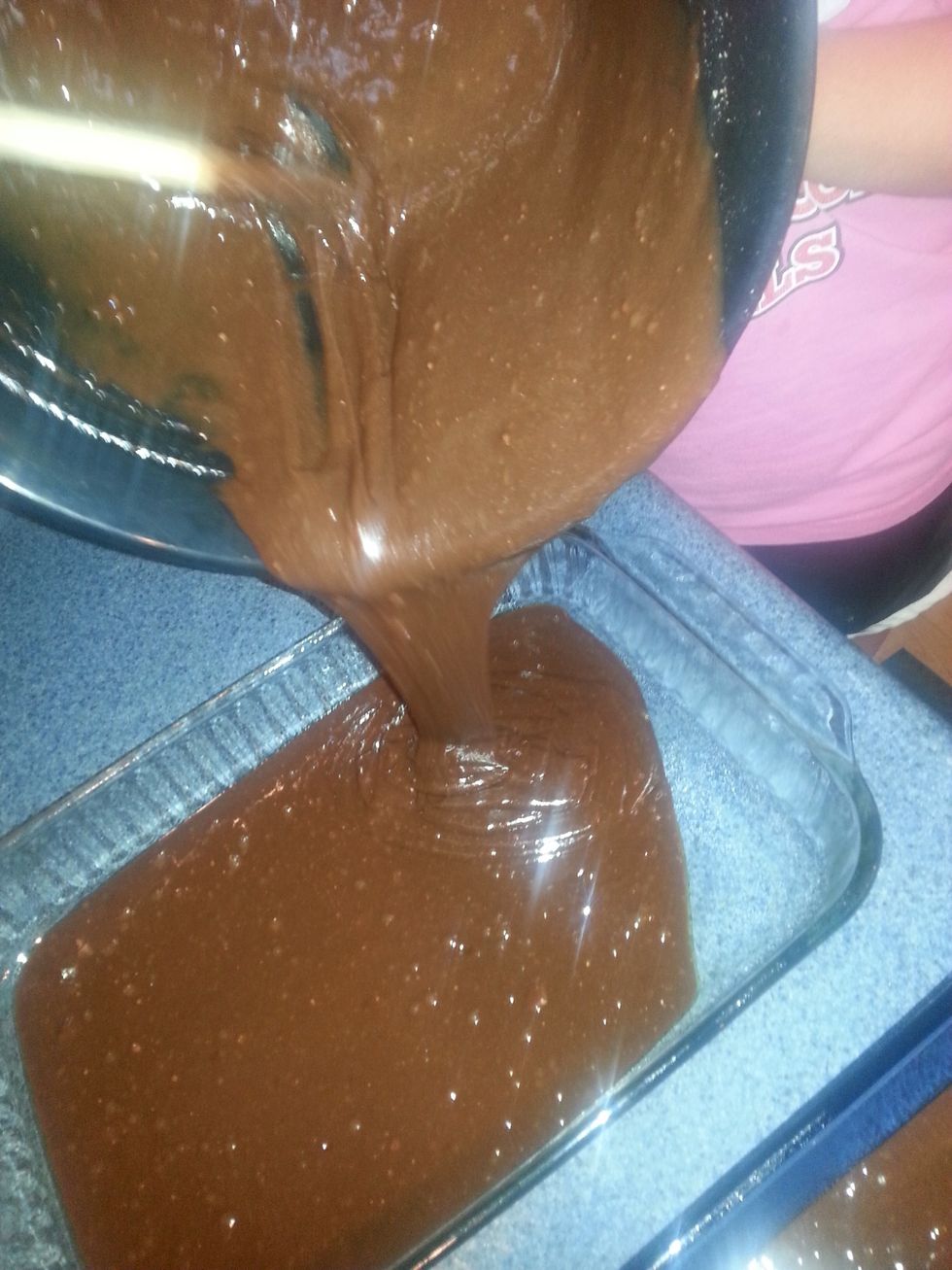 Pour the brownie mix into a large pan, then place in the oven.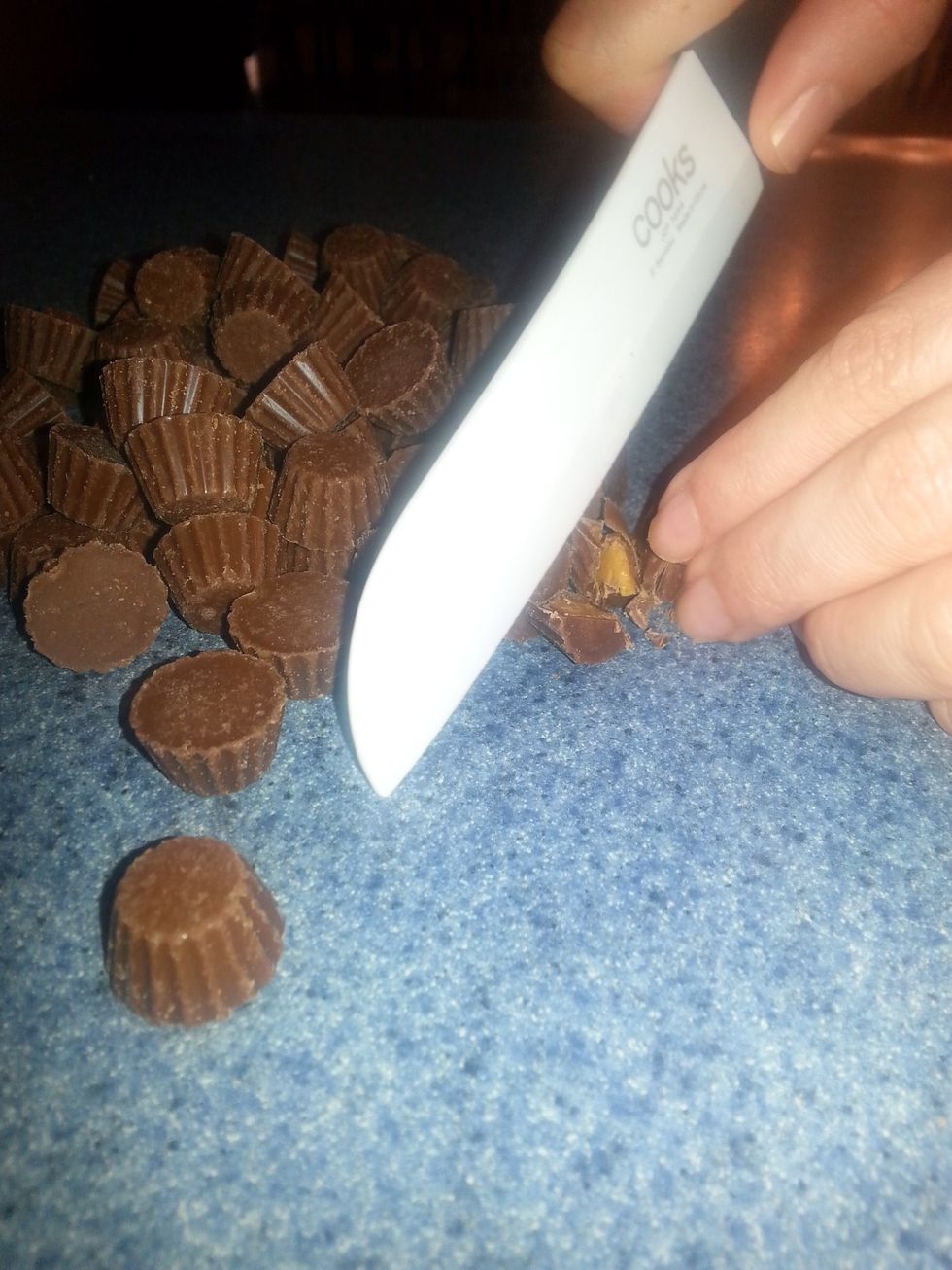 Chop all the mini Reese's into bite size pieces.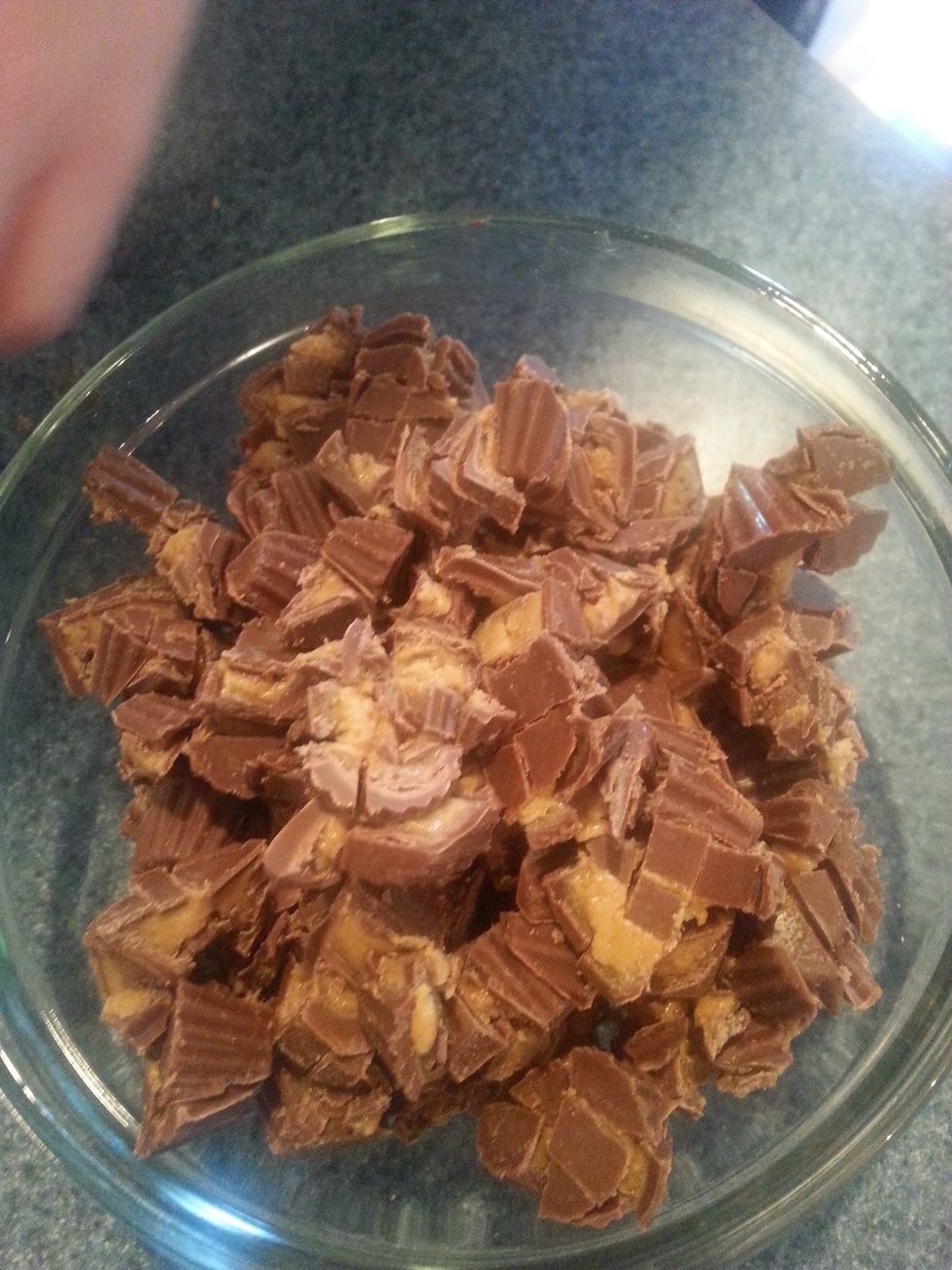 Put all the chopped mini Reese's into a small bowl.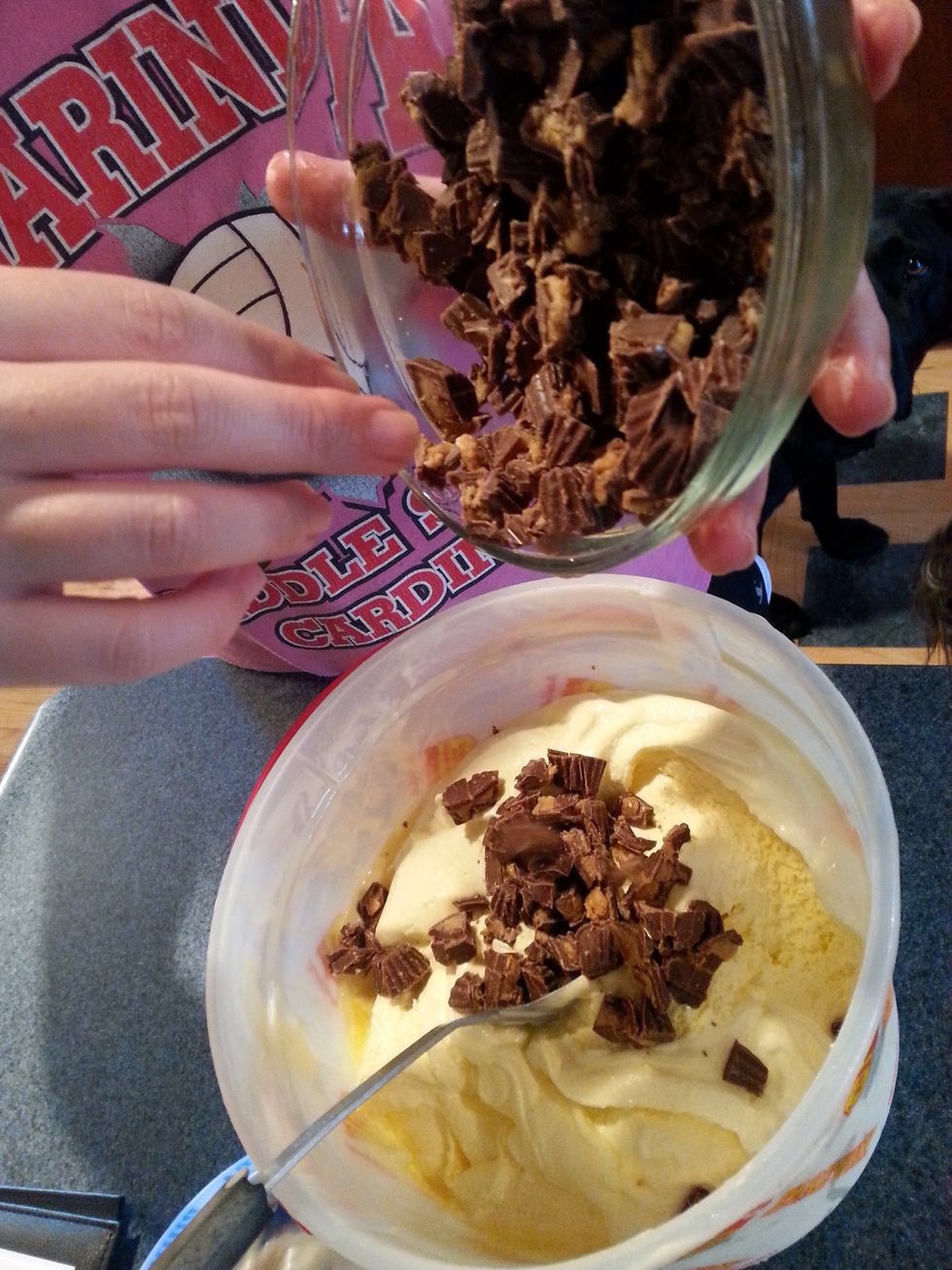 Pour only half of the Reese's into the ice cream tub.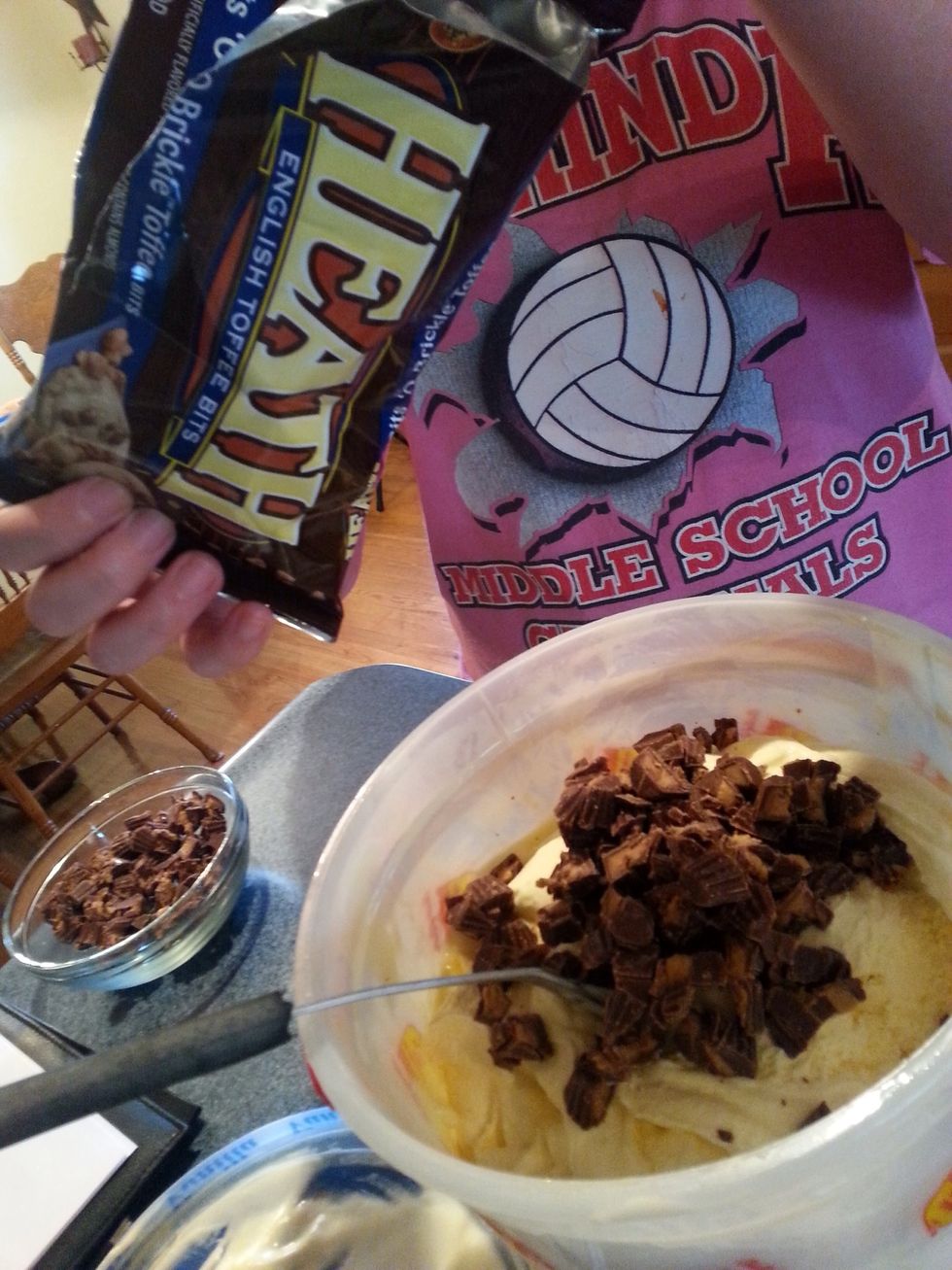 Pour Heath bits into the ice cream too.
Mix the Reese's, Heath, and ice cream all together.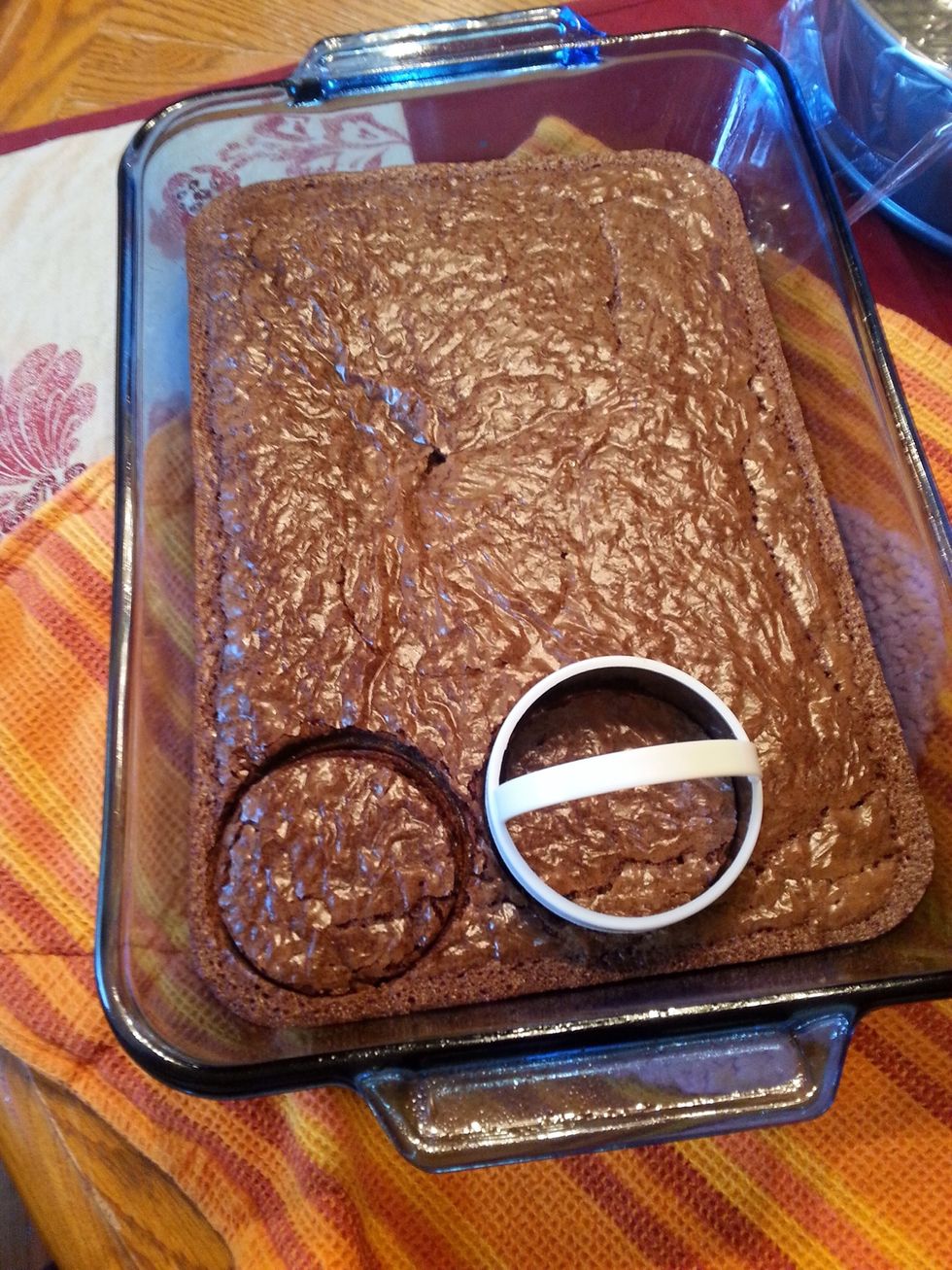 Once your brownies are cooked, take them out of the oven. Take the circle cutter and press into the brownies, like this.
When the first pan of brownies are cut into circles, place them into a cake pan and use the crust to fill in spaces.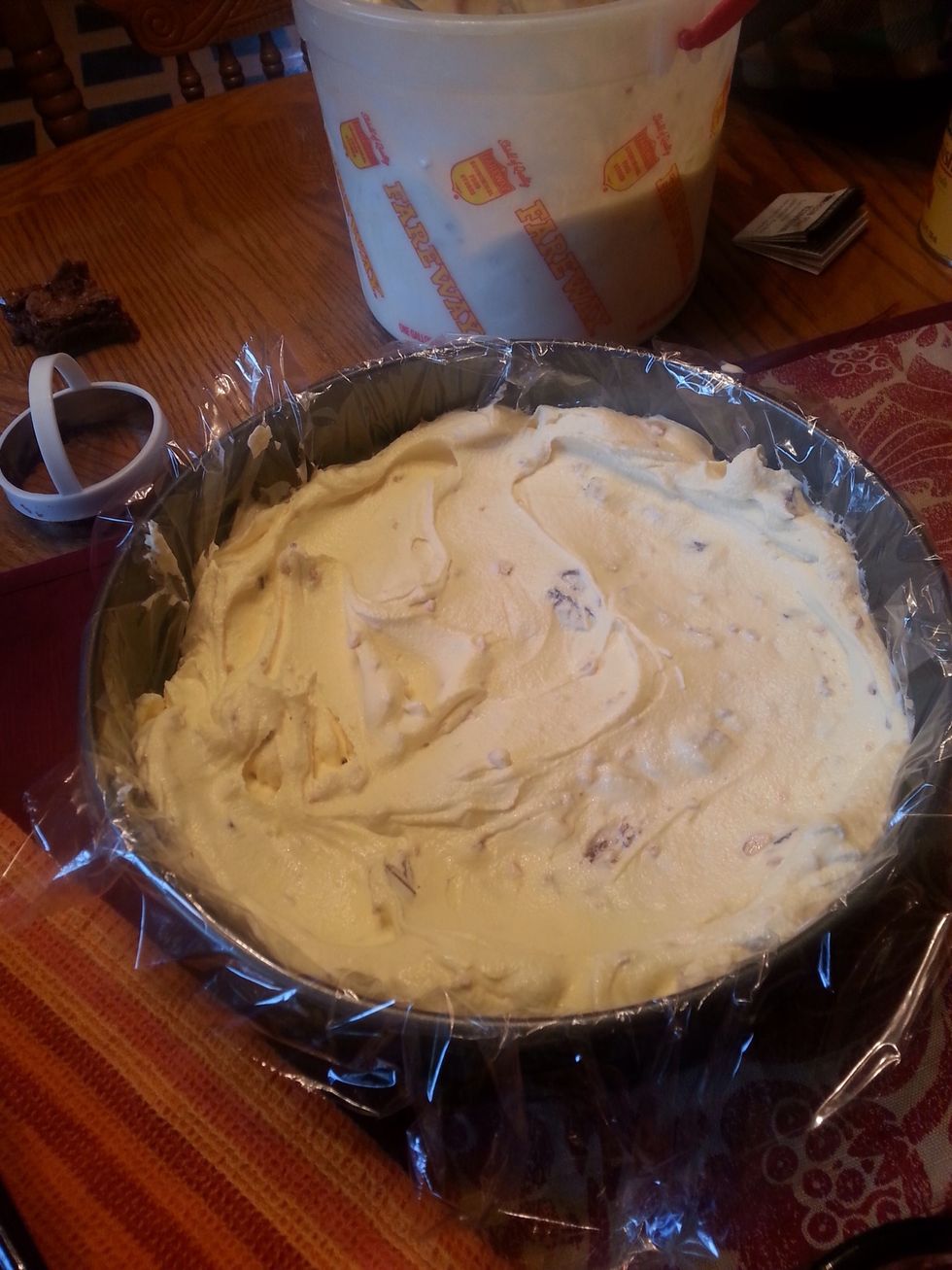 After the bottom of the pan is covered with brownies, spread the ice cream over the brownies.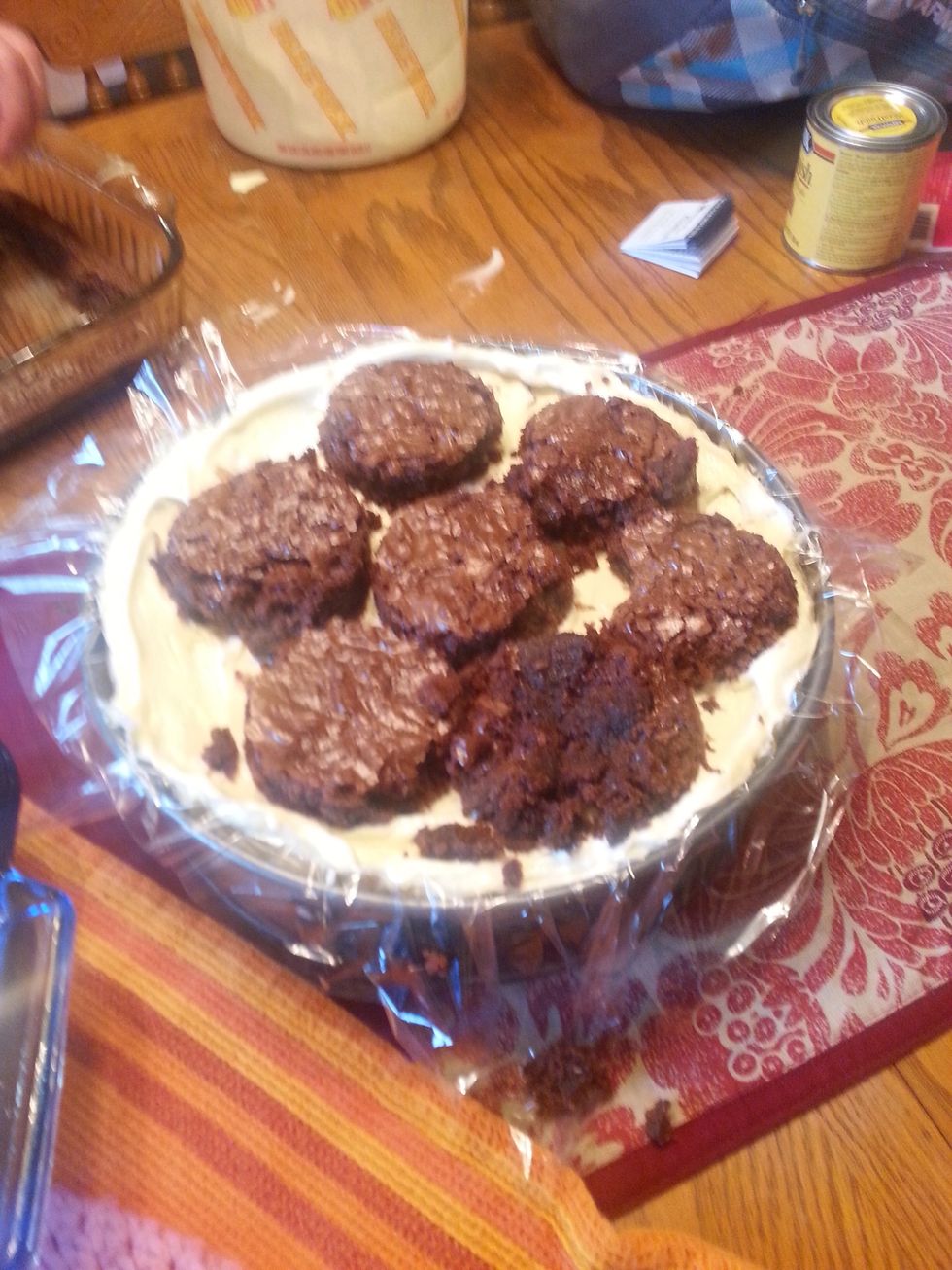 Take your second pan of brownies and cut circles, just like the first pan. When finished, place them on top of the ice cream layer, then place them in the freezer.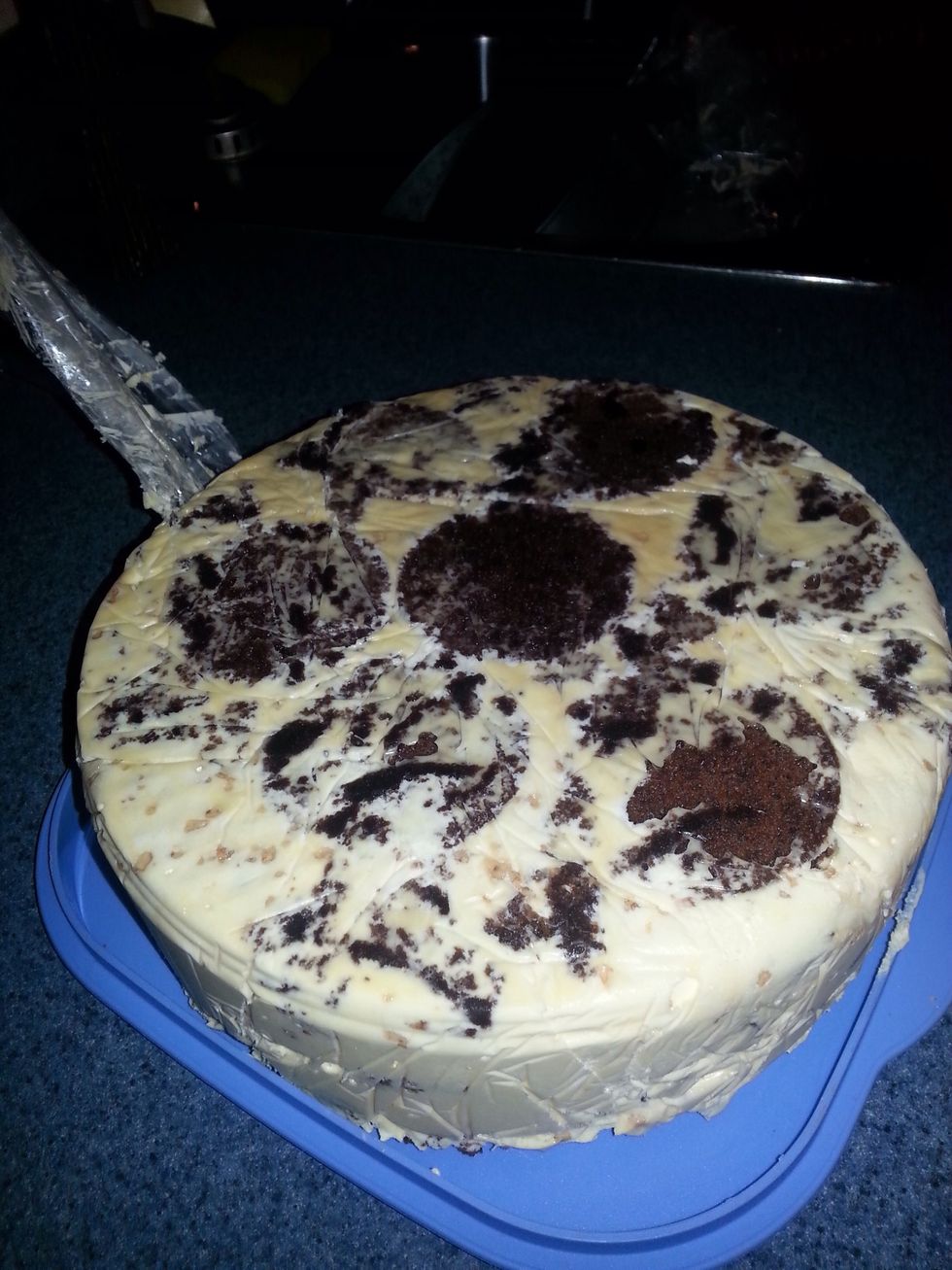 Take it out of the freezer and flip it over.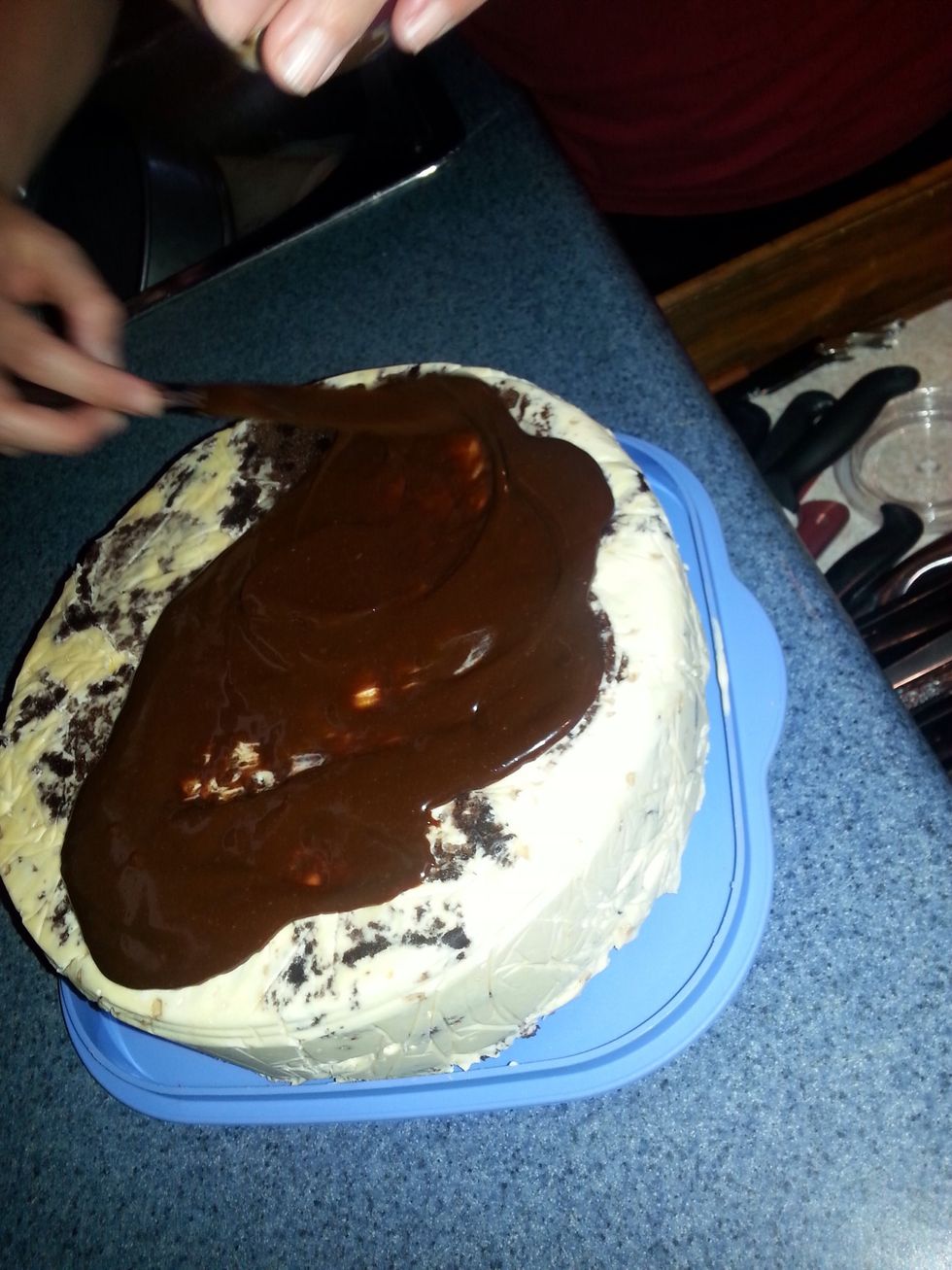 Put the hot fudge into the microwave until melted, then spread the fudge on top the dessert.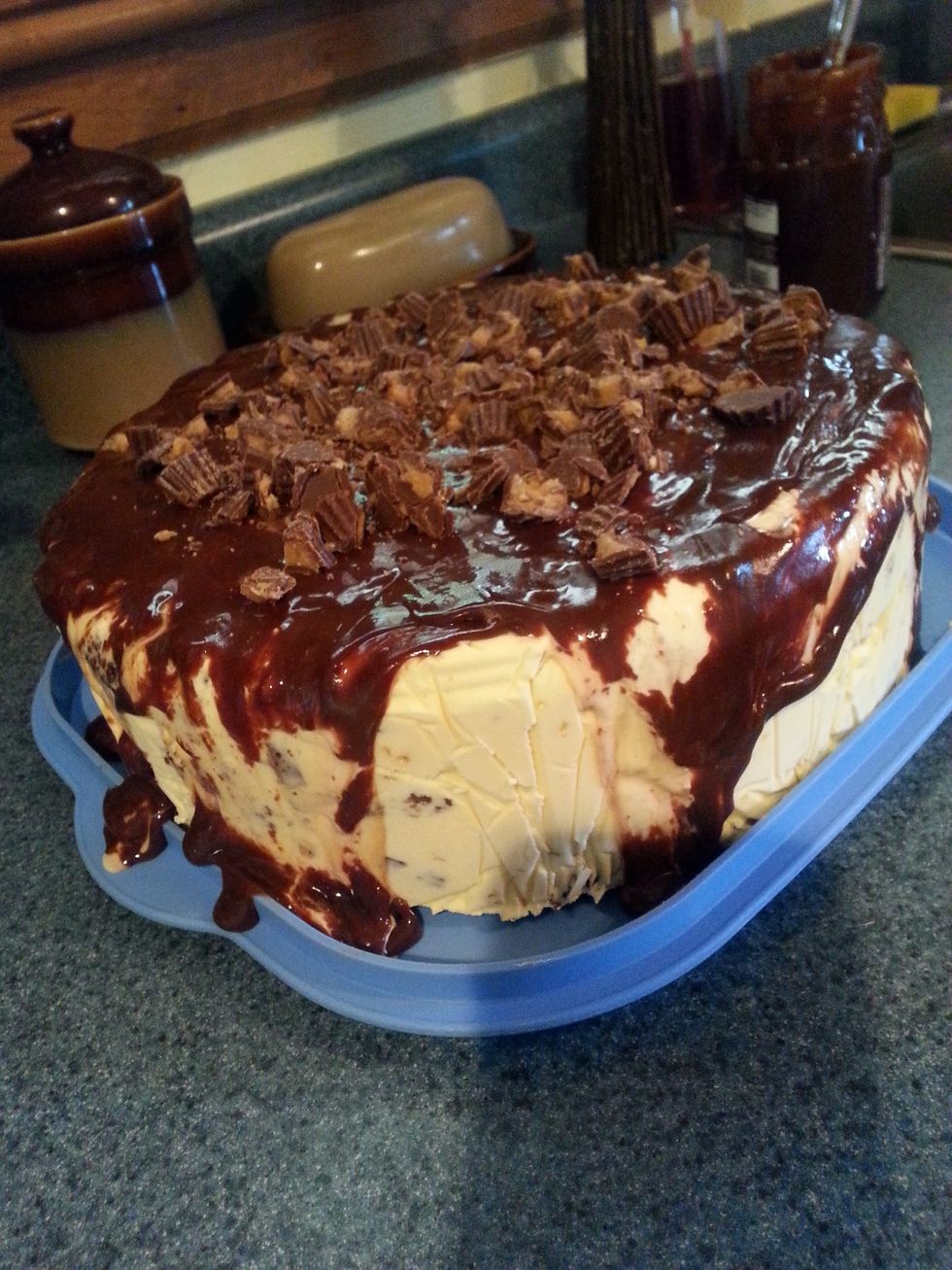 Take the rest of the Reese's from the bowl and sprinkle them over the fudge.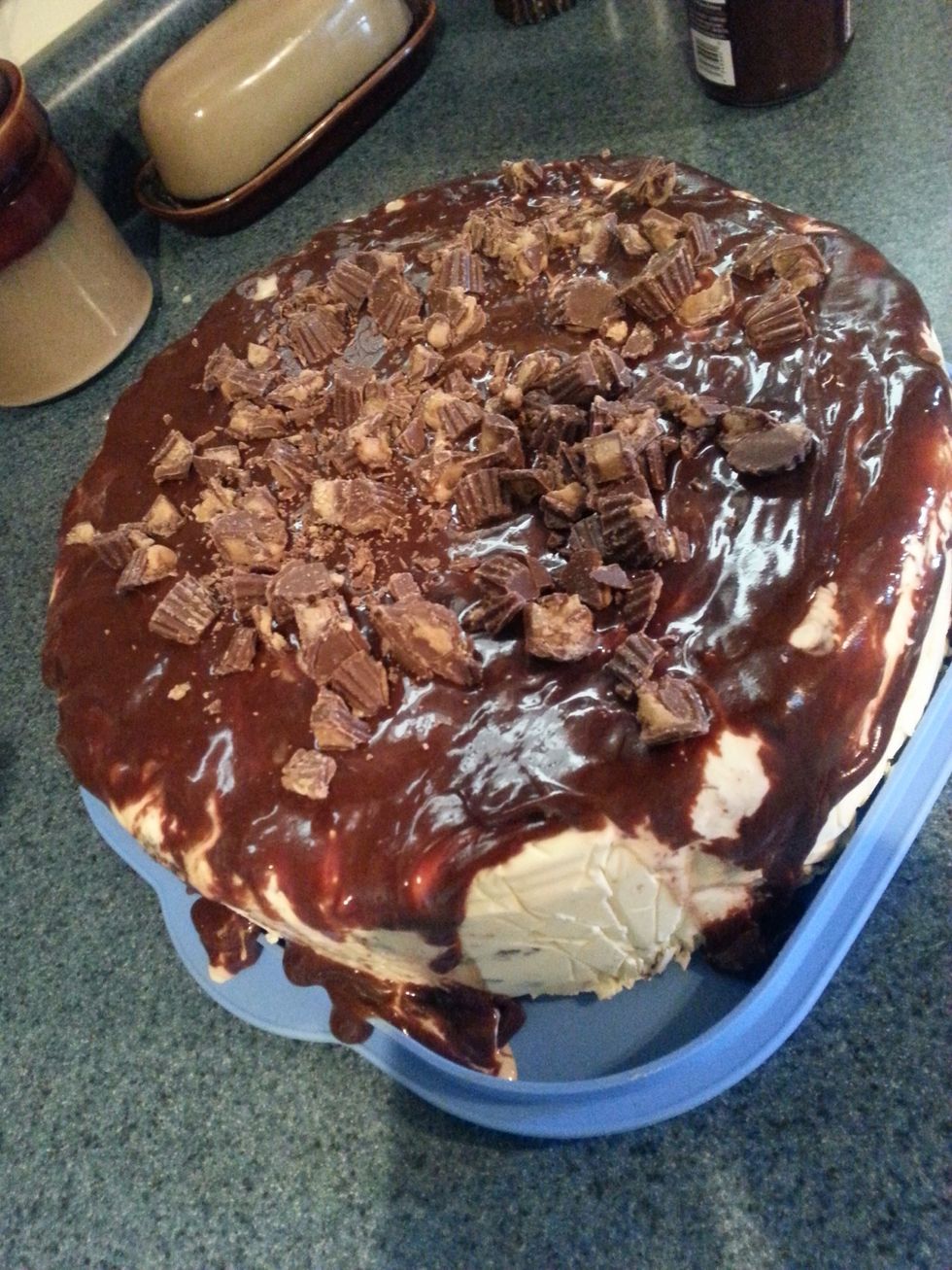 Place in the freezer over night and enjoy!
1 bag of Reese's Peanut Butter Cups-Minis
4.0 Eggs
Vegetable Oil
Hersey's hot fudge
1.0 Vanilla Ice Cream tub
2 boxes of Milk Chocolate Brownie mix
Water
Measuring cups
2.0 Brownie pans
1.0 Circle cutter
2.0 Bowls
1.0 Cake pan with Saran Wrap
1.0 Fork, knife, and spoon
1.0 Container and lid