Make Red Wine Cherry Wood Smoked Rosemary Chicken
61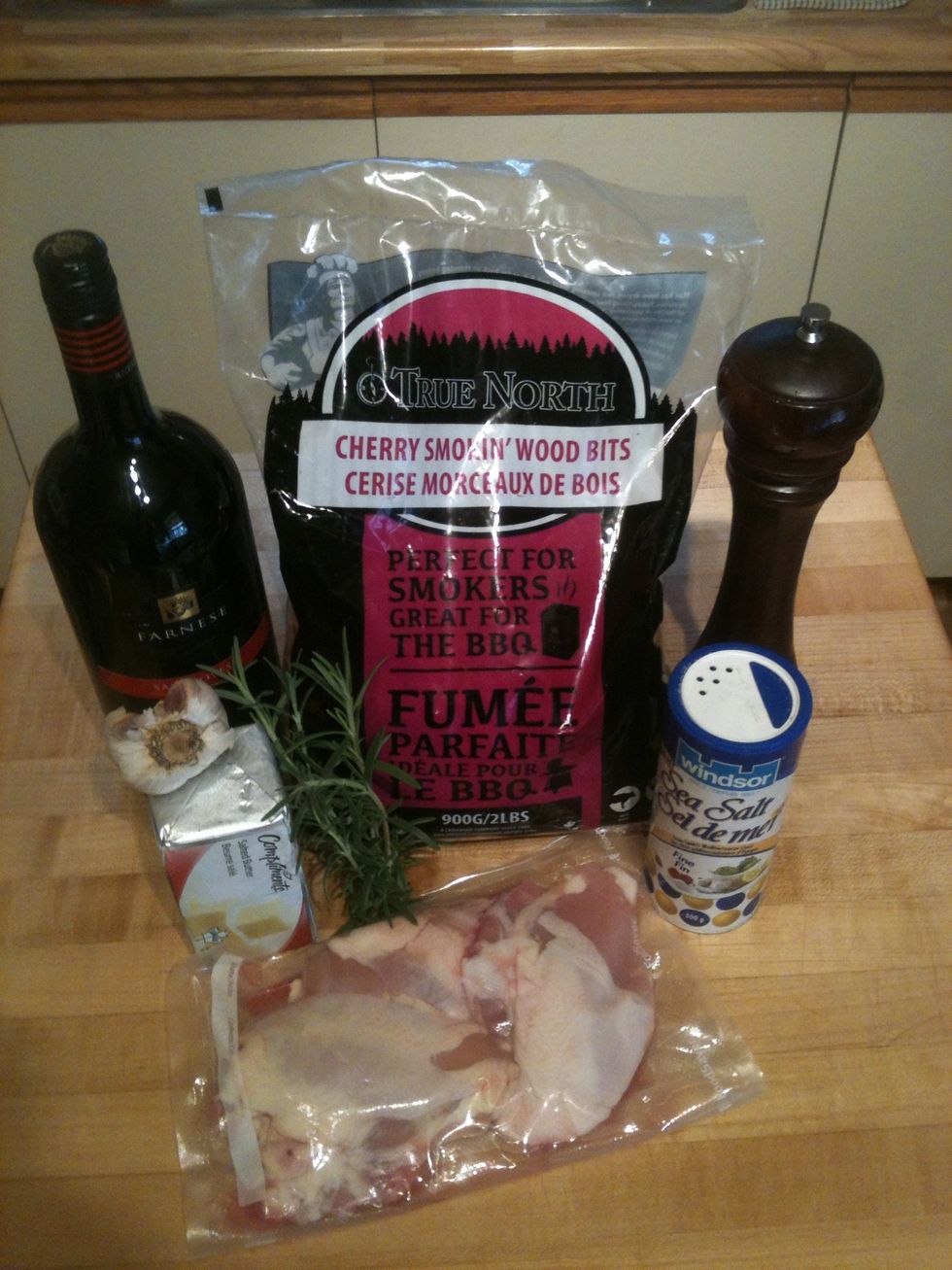 Gather all your supplies and take a nice pic of them or just have them handy for when you need them.
I started by putting some chips into a bowl (about a hand full for a light smoke taste). Pour the red wine in til it covers the chips.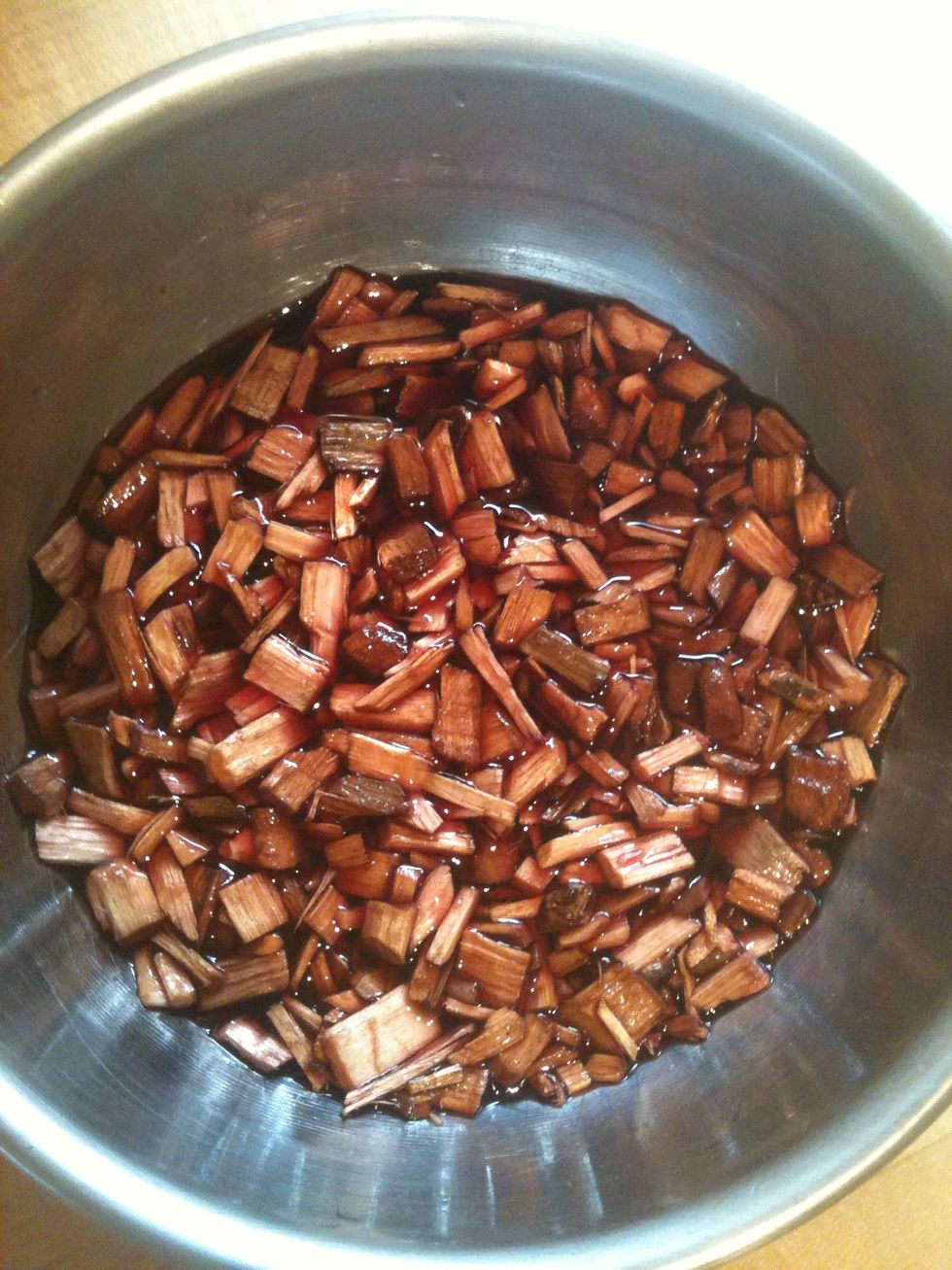 Let sit for at least an hour. The longer it soaks lets the wine soak into the chips more. That will give you a longer smoke time.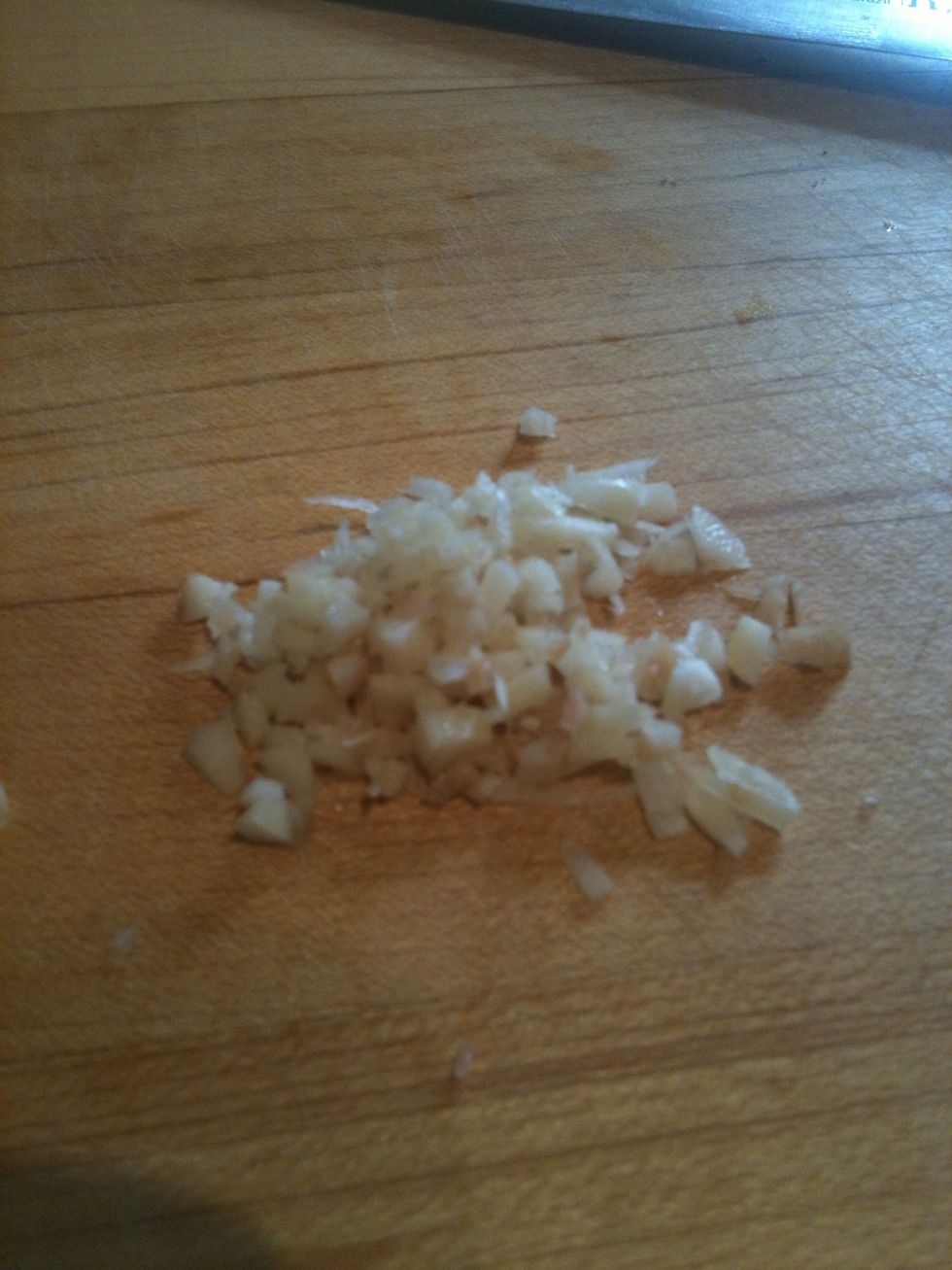 Chop up one clove of garlic or more if you like more garlic flavour.
With the Rosemary i did the same and chopped it up nice and fine. I used about 1-2 tbsp.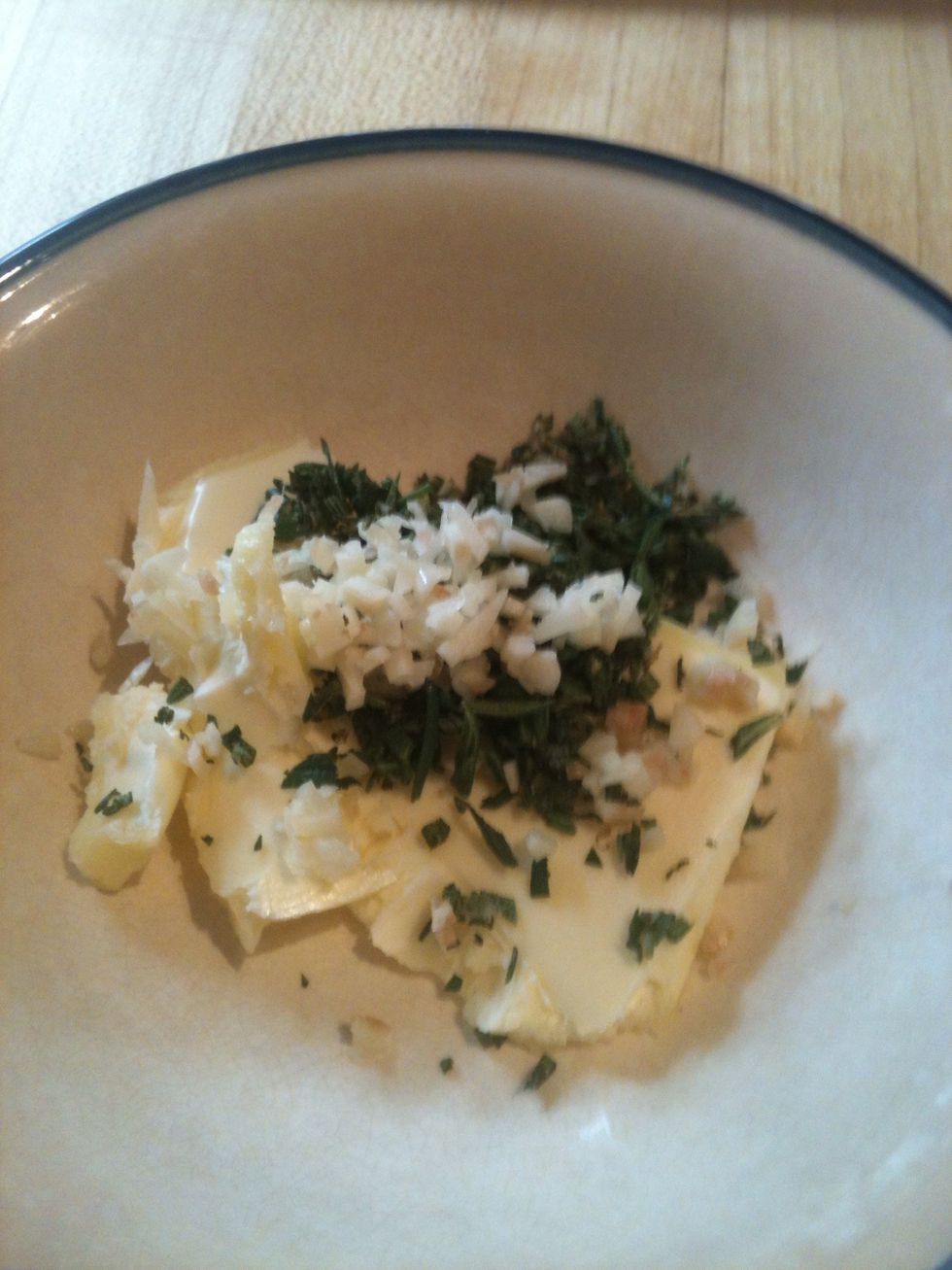 Grab a small bowl and add about 3 tbsp of butter. Add the garlic and rosemary and mix.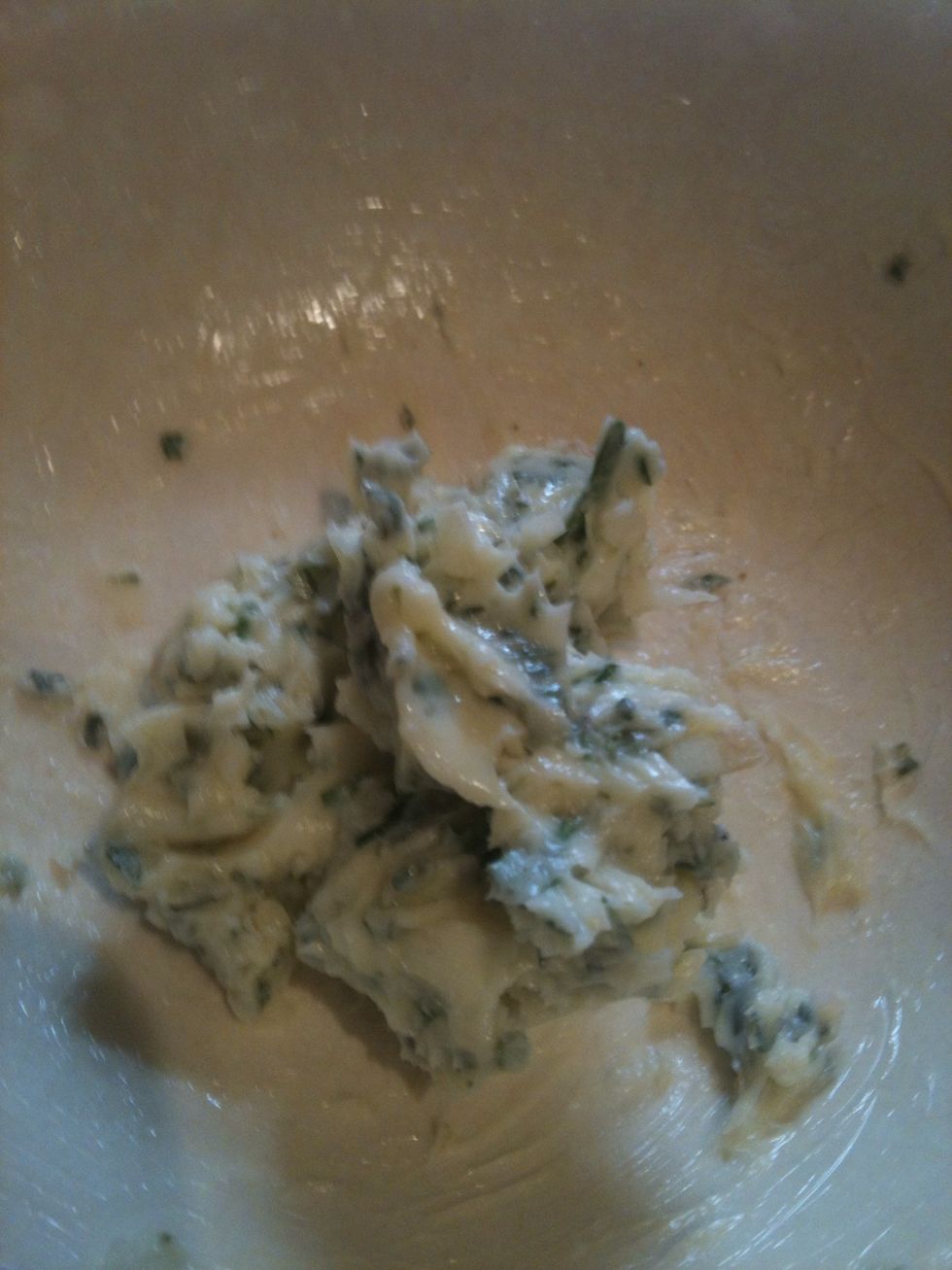 Mix well. If you want to add anything else it's your choice. I made this simple so i wouldn't over power it(chicken) with a lot different flavors.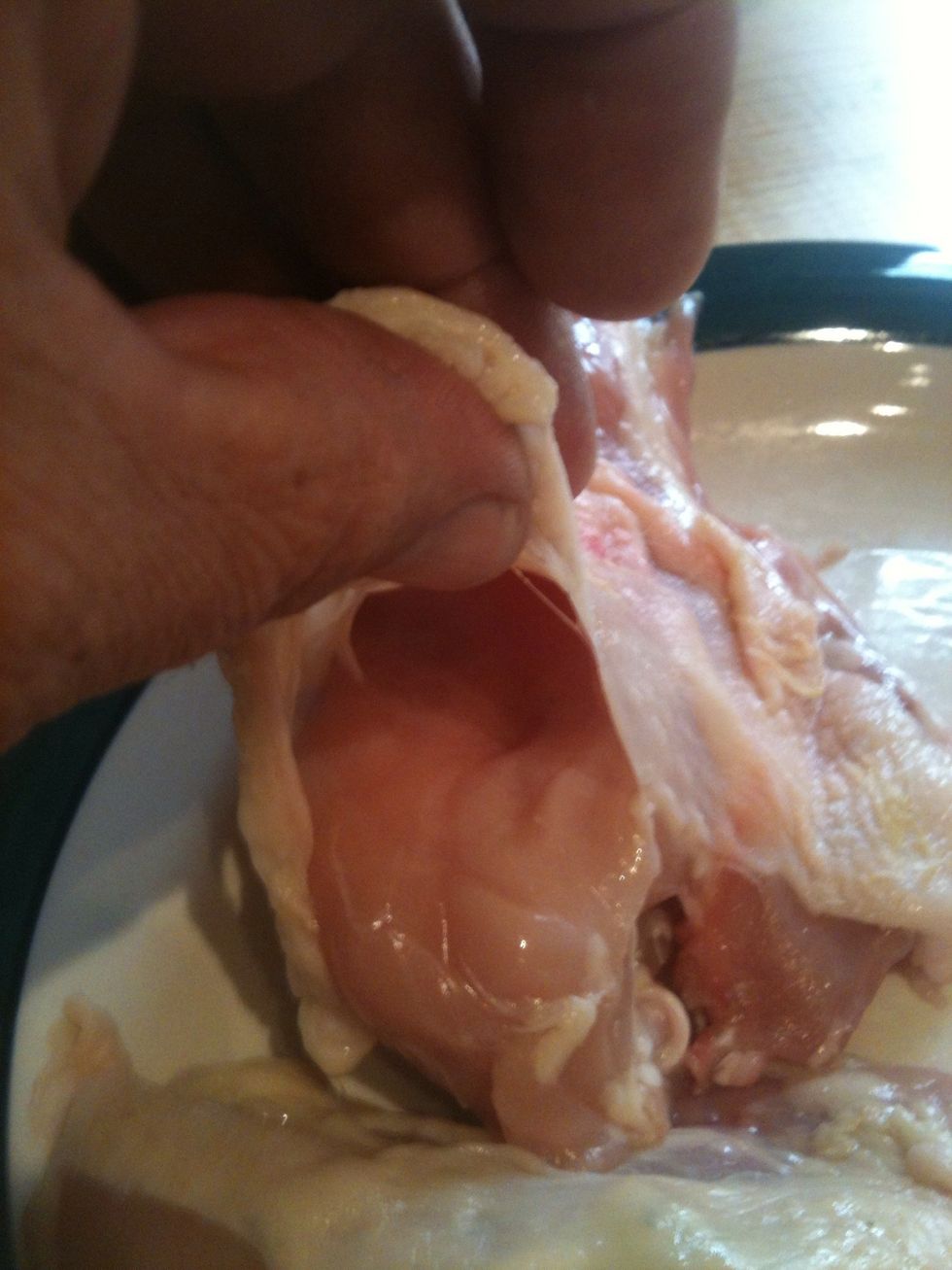 I got my chicken ready and made sure i loosened the skin.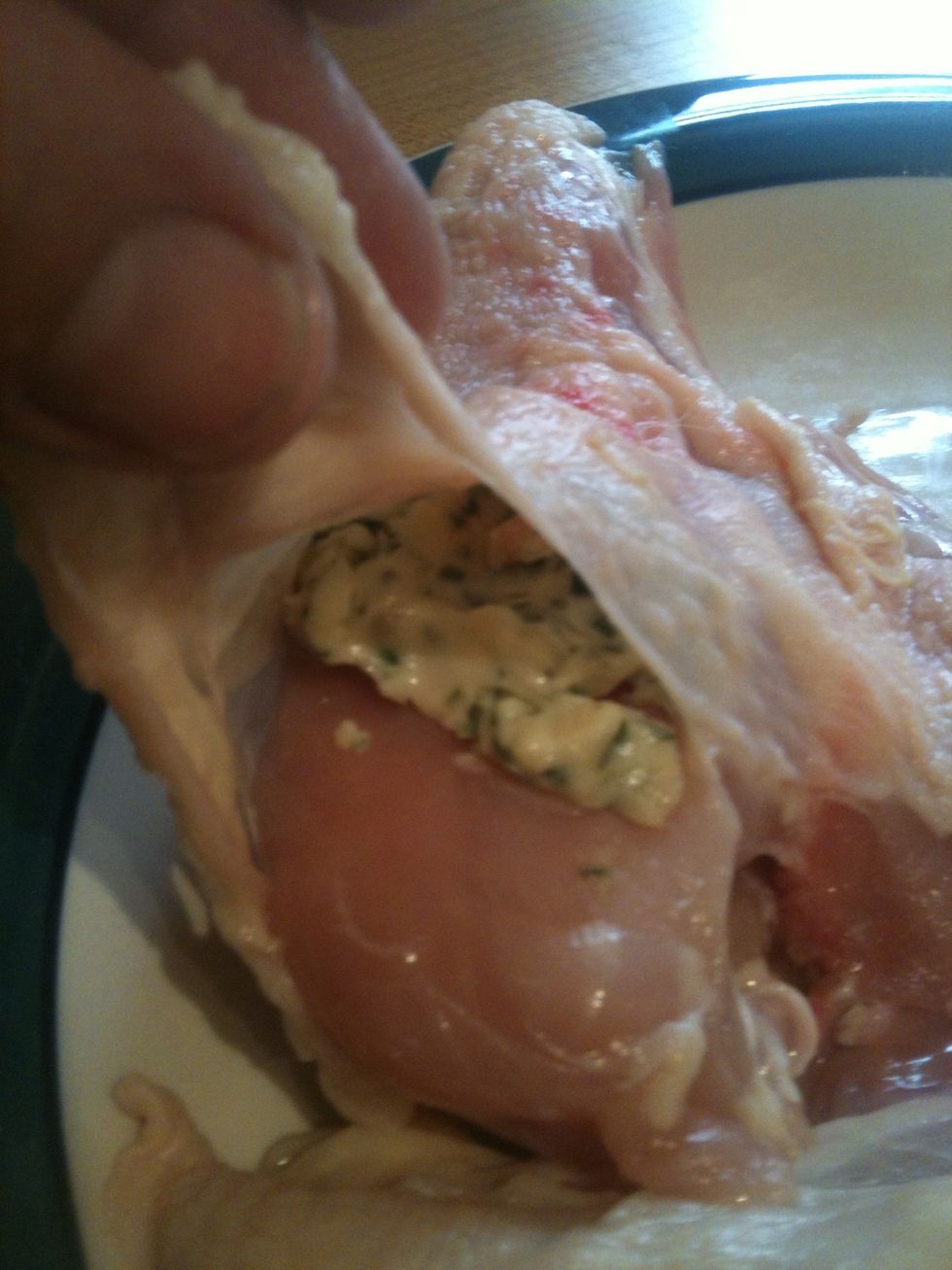 I split the butter mixture into 3 equal parts and put them in the chicken between the breast and skin.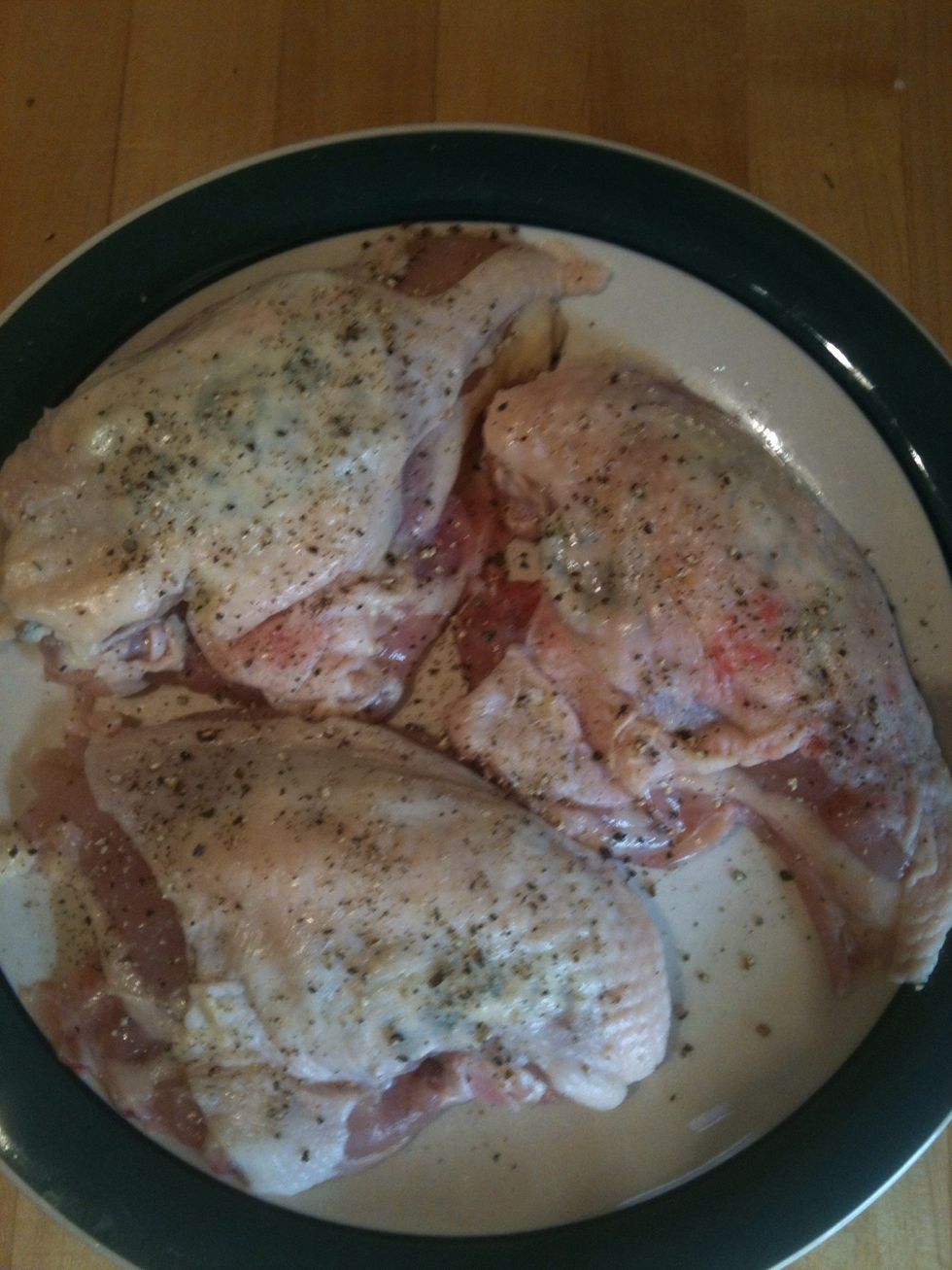 Ready to BBQ. I added salt and pepper.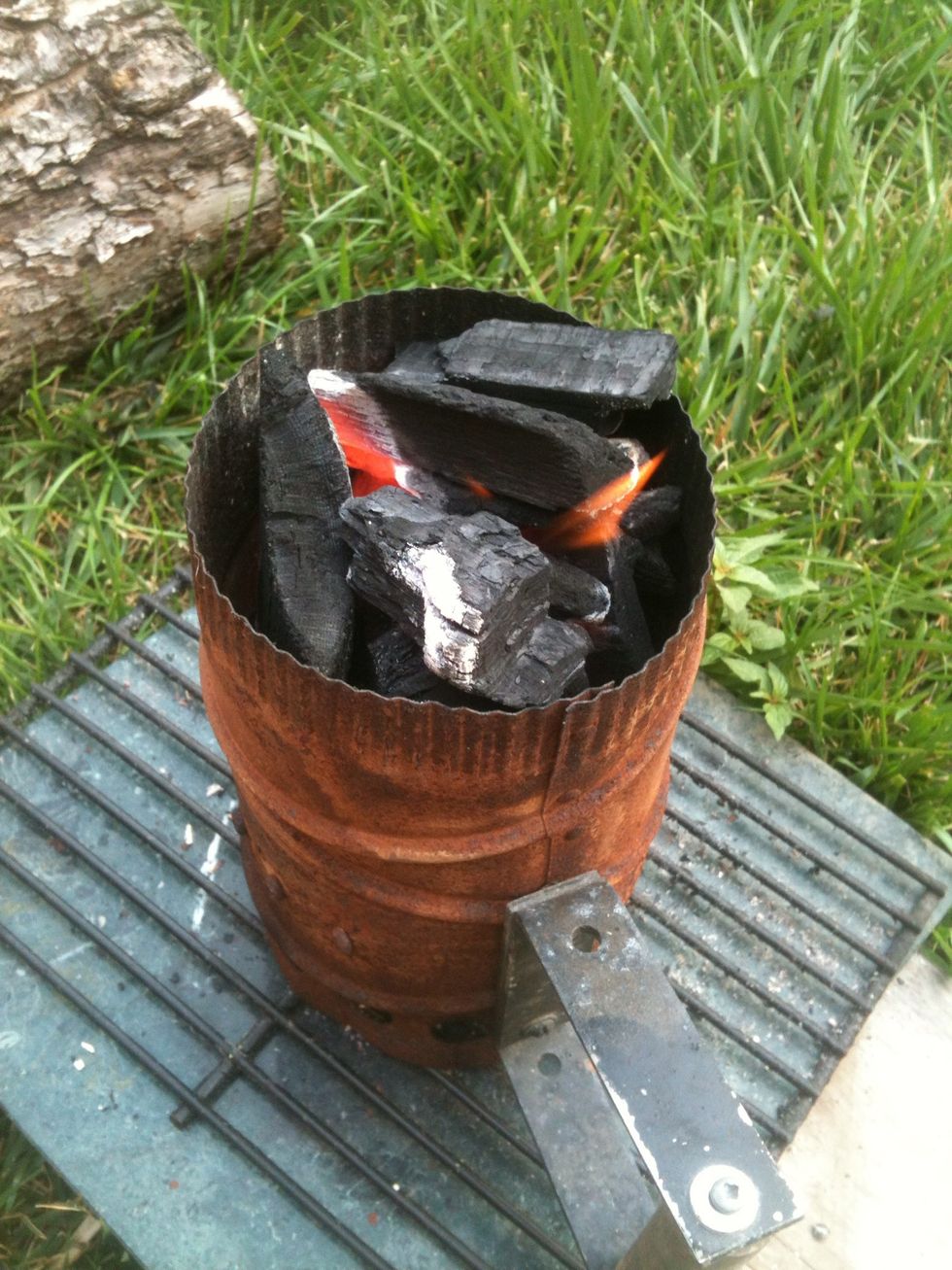 I used a charcoal chimney starter to light my charcoal. It takes about 10-15 mins and you have red hot charcoal. Check out my guide http://snapguide.com/guides/make-a-charcoal-chimney-starter
Pour the charcoal from the starter to the BBQ once it's red hot.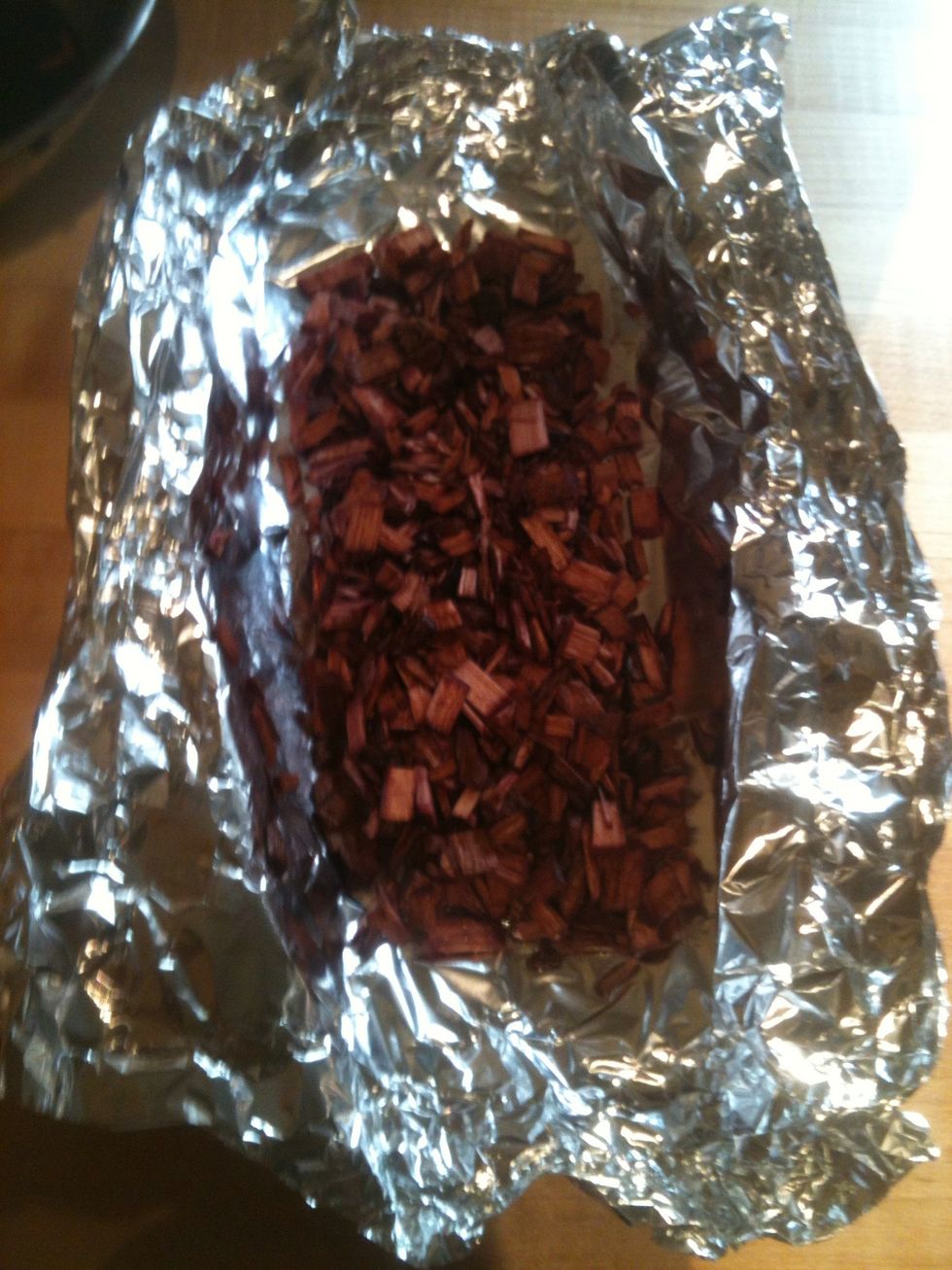 Once the charcoal is ready I put my chips in foil.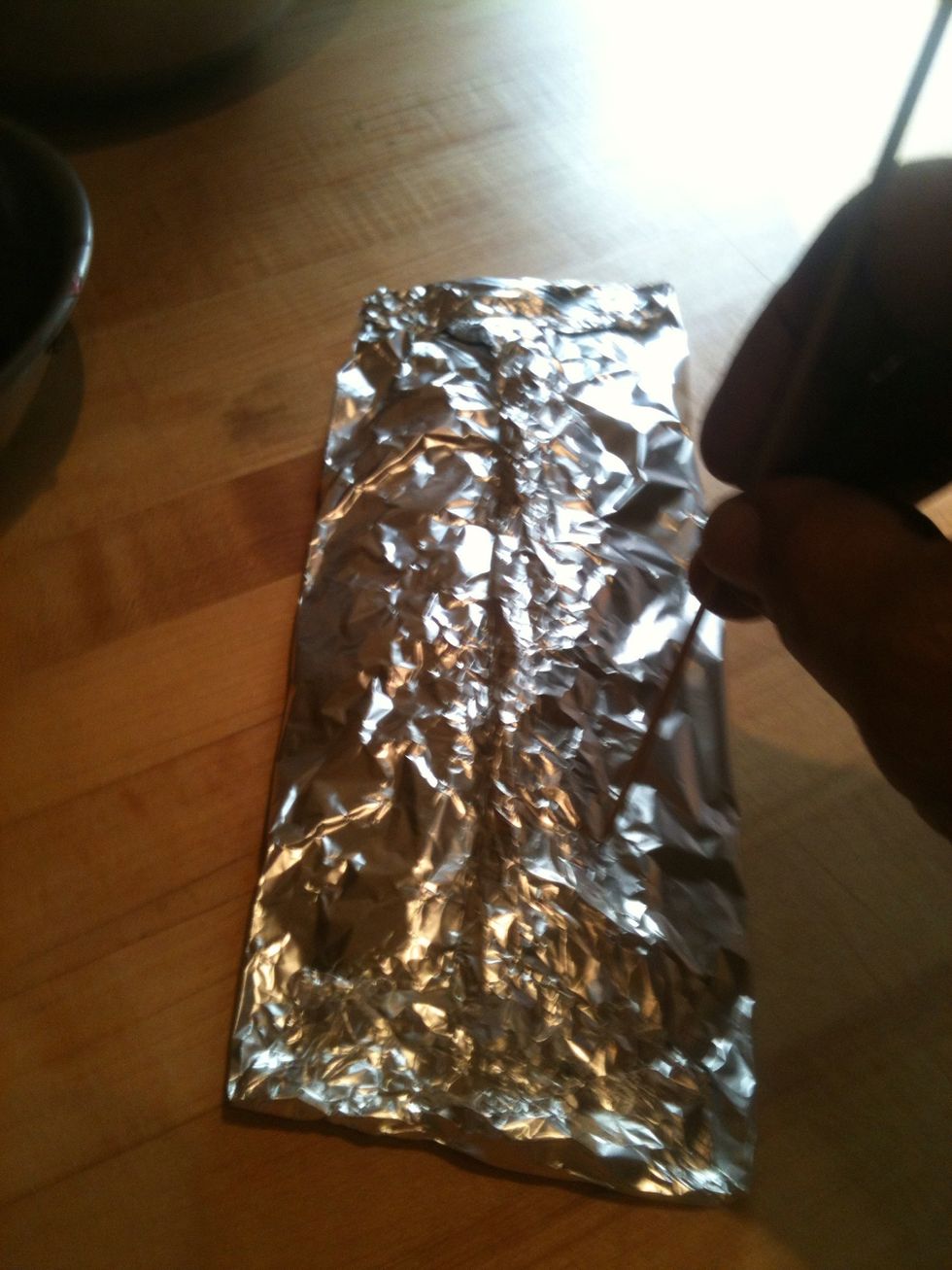 I made sure i poked holes in the top of chip bag to release the smoke. I used foil because the chips are small and might burn too quick.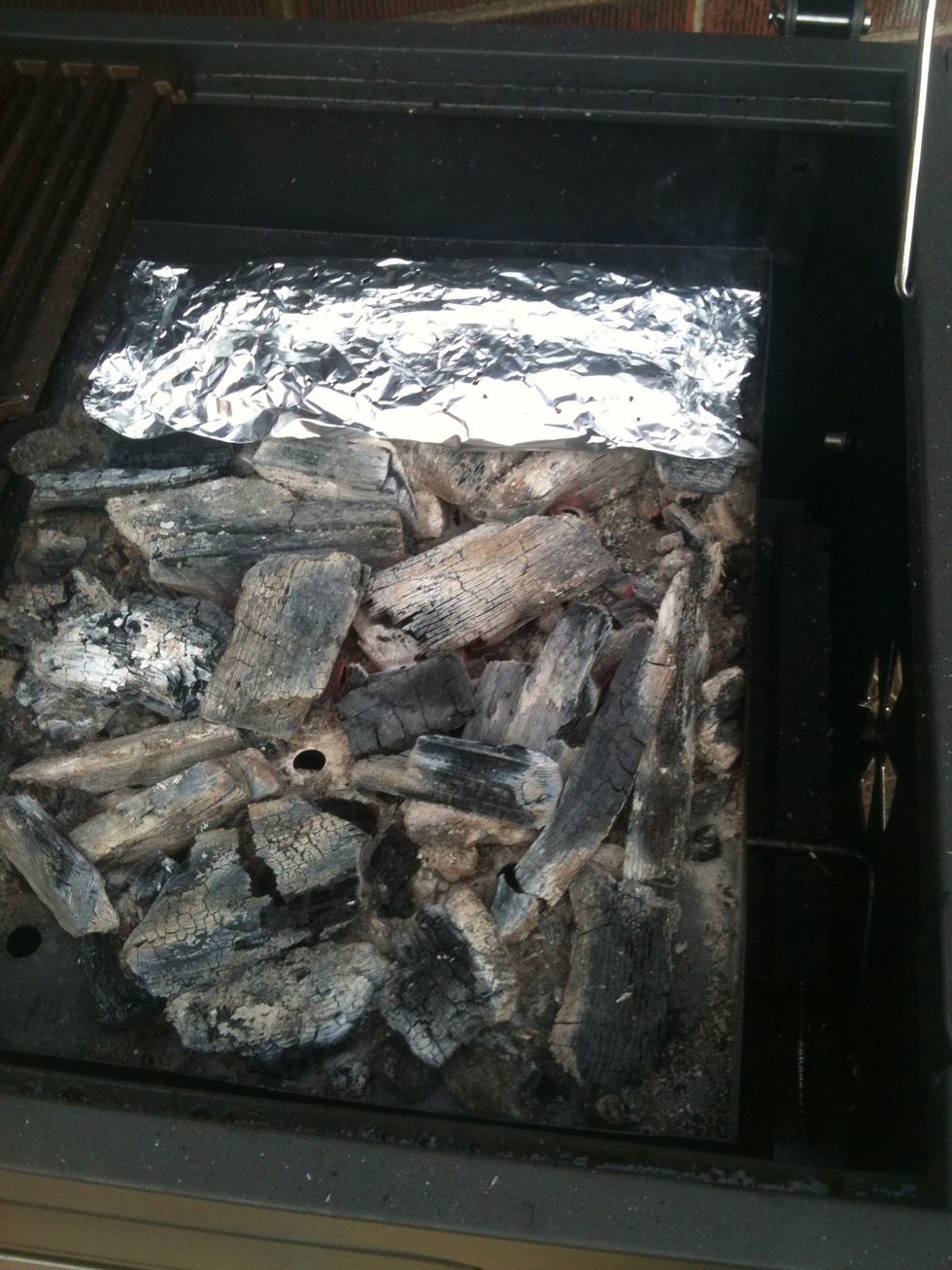 Add your chip package to the coals. If using loose chips place them on the coals around the edge so you don't take away any heat. I placed mine in the back on some coals.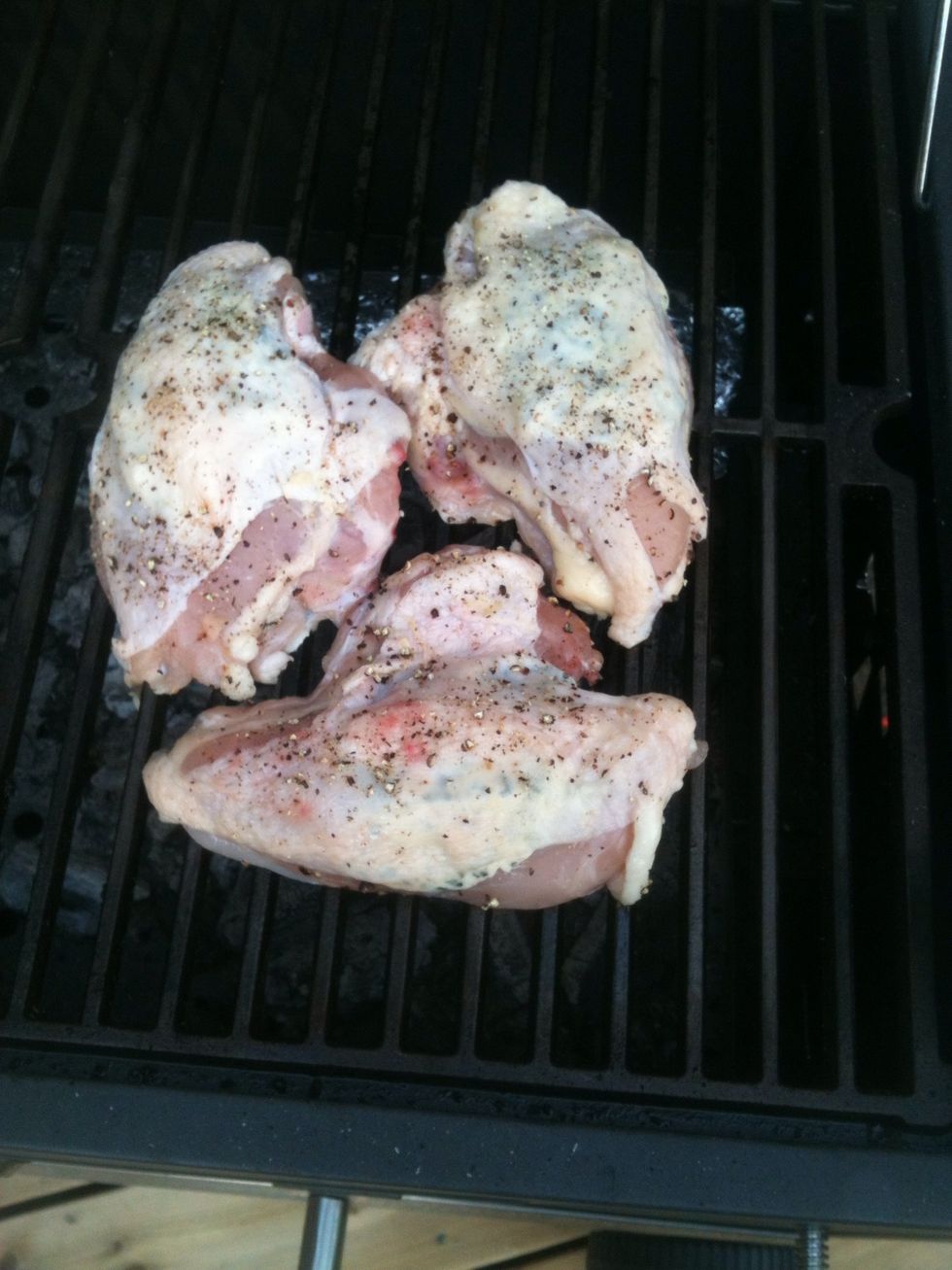 Clean your grill and place the chicken on once the smoke has started.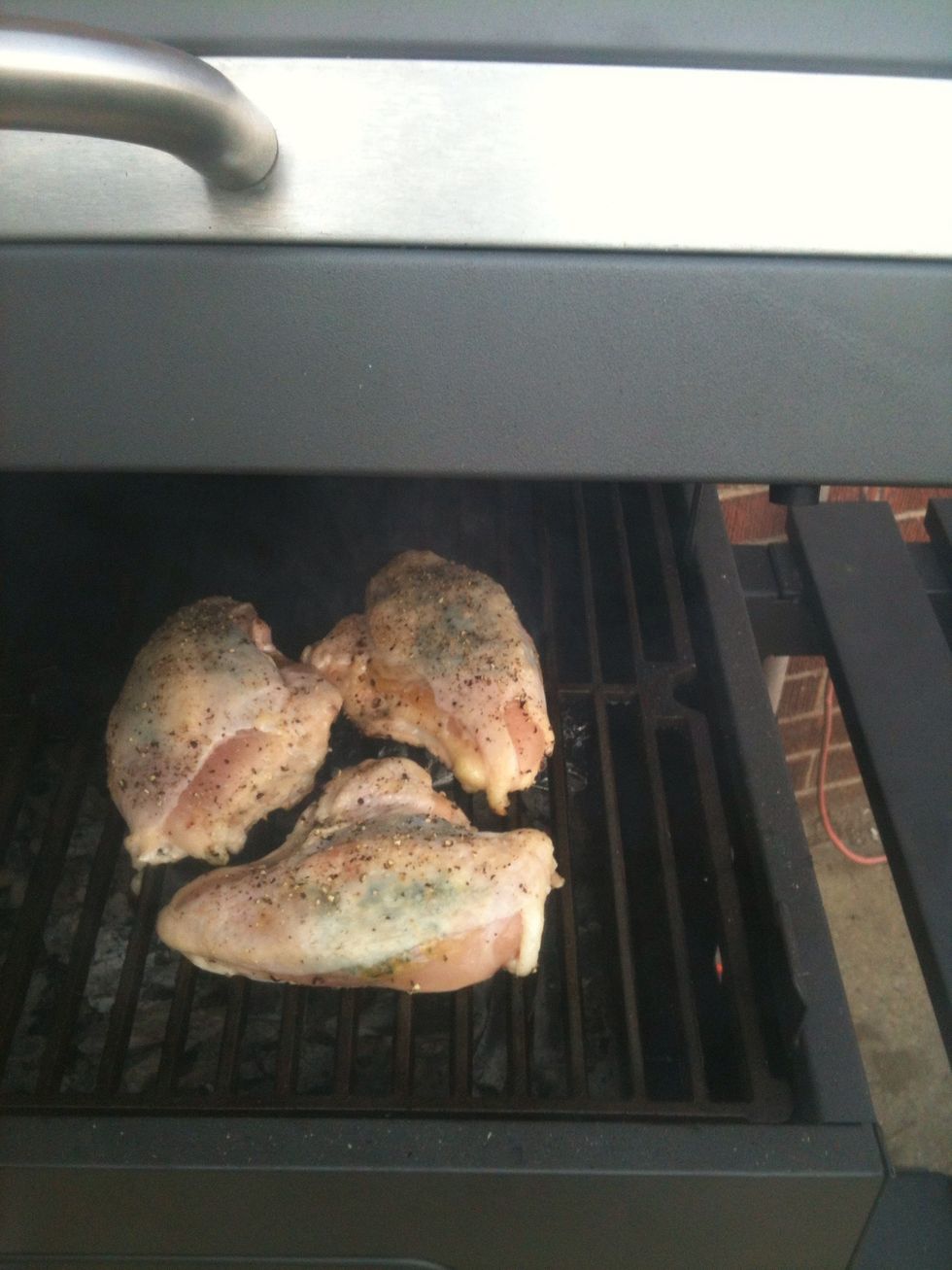 There is smoke!! It's a little windy here. I left them on for about 15 mins before I flipped them.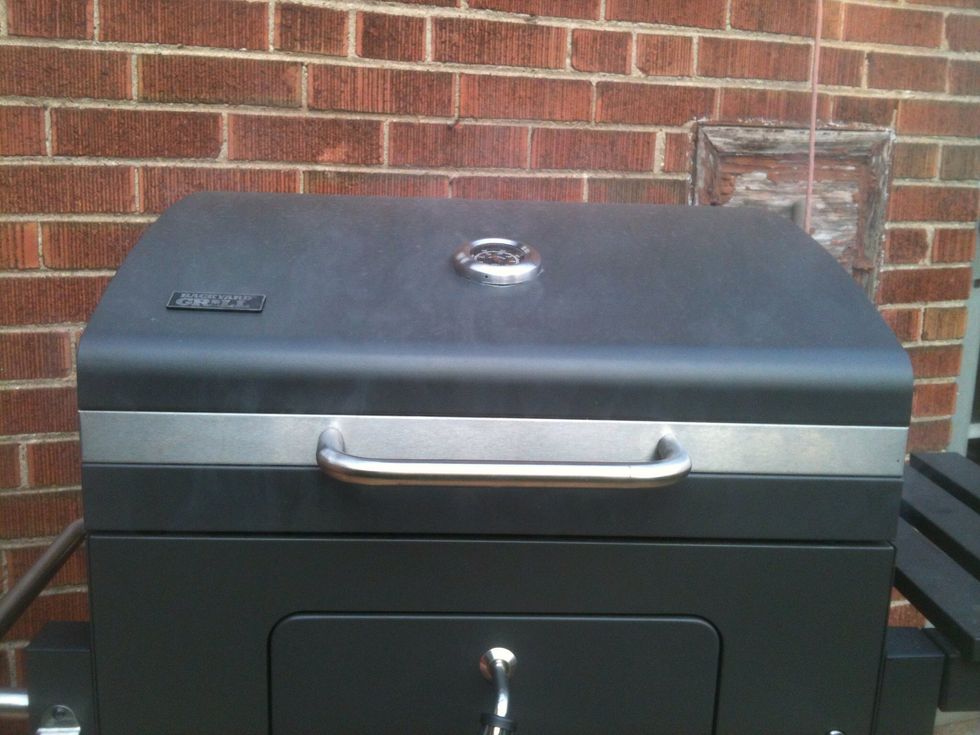 Let it smoke!! The temp on the BBQ read 250*F and my rack was about 3-4" away from the chicken.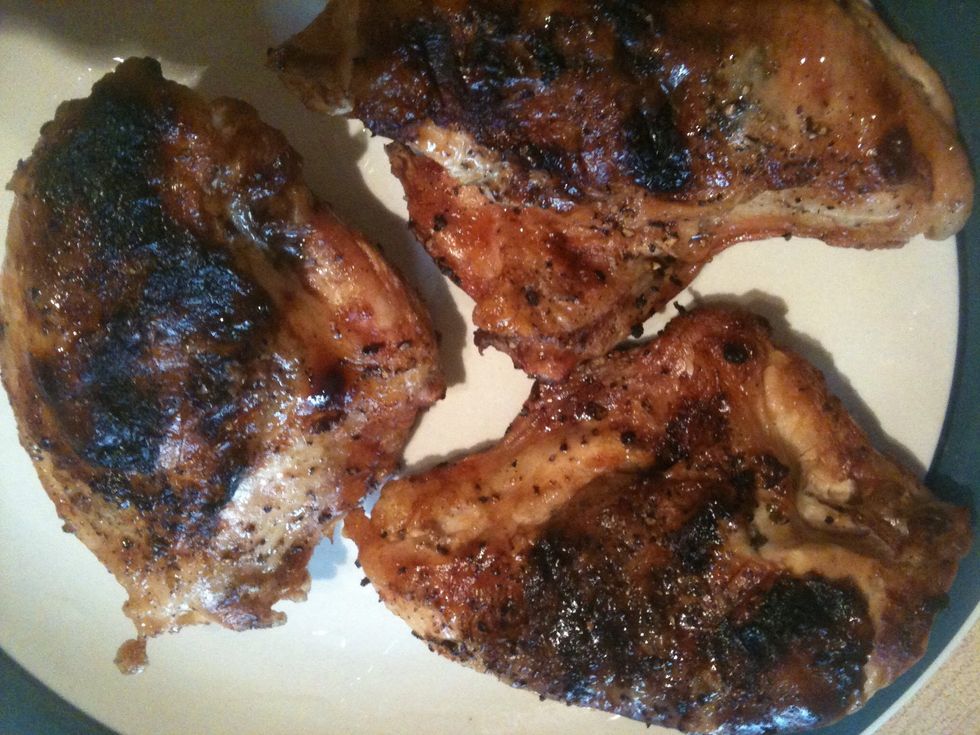 Once you are satisfied that it's ready, pull them off and enjoy the flavour.
Serve with a mango slaw(from Bobby Flay) and grilled corn using Ben's guide http://snapguide.com/guides/grill-corn-on-the-cob-with-a-small-grill. We added some herbs to the corn and it was great!!
Chicken breasts
Rosemary
Garlic
Butter
Salt and Pepper
Cherry wood chips
Red wine
BBQ ( I prefer charcoal)
Dave Wood
I enjoy woodworking and do it yourself projects, also enjoy cooking from scratch and having fun!! Toronto, Canada