How to make red wine braised mushroom & lentil pot pie
Make Red Wine Braised Mushroom & Lentil Pot Pie
58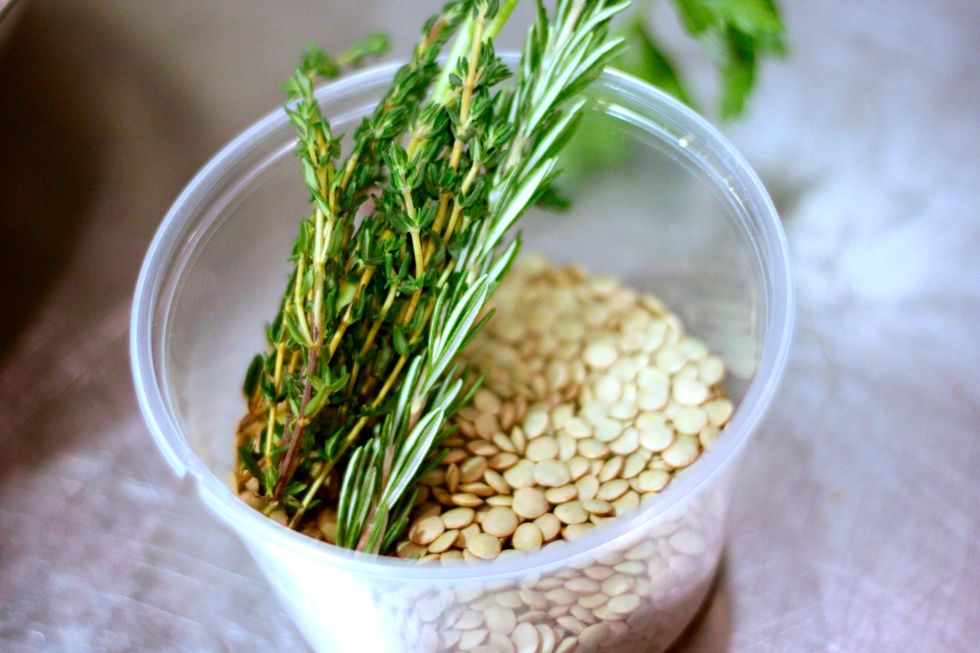 Gather your ingredients
Pour lentils into boiling water.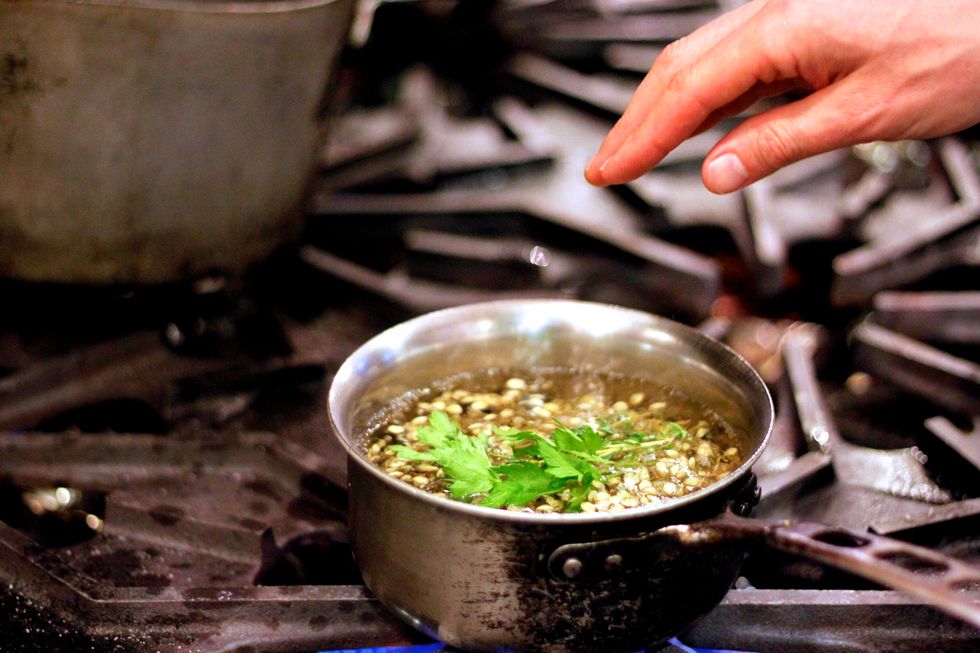 Boil with 1/2 of the parsley, and all of the rest of the herbs. Reserve 2 sprigs of parsley chopped for later. Simmer for 18-22 minutes, until they're done. Drain.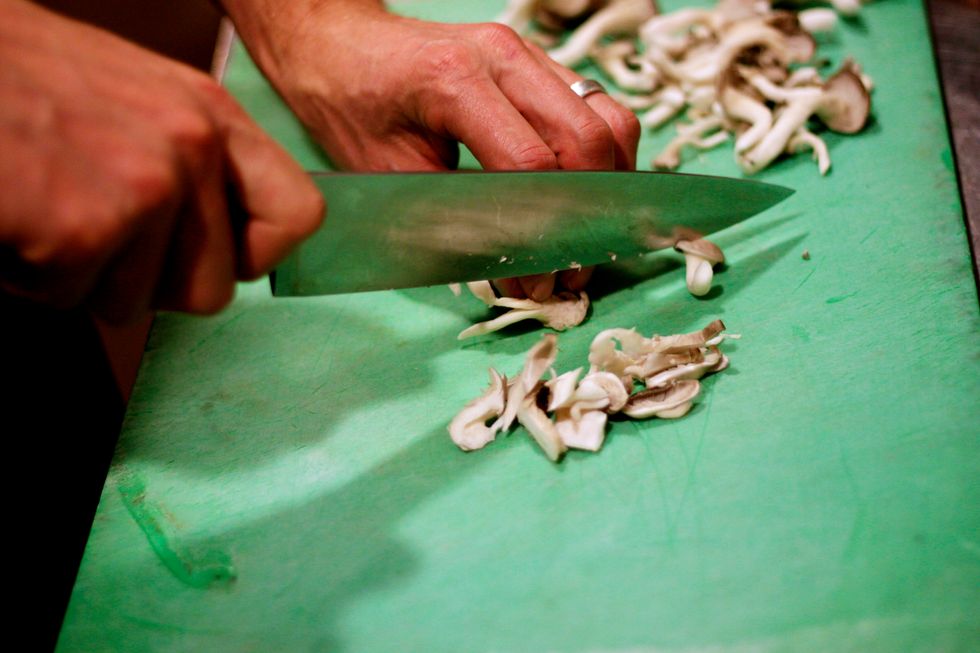 Cut your mixed mushrooms into bite-sized pieces. We used a mix of cremini, oyster, shiitake, and porcini.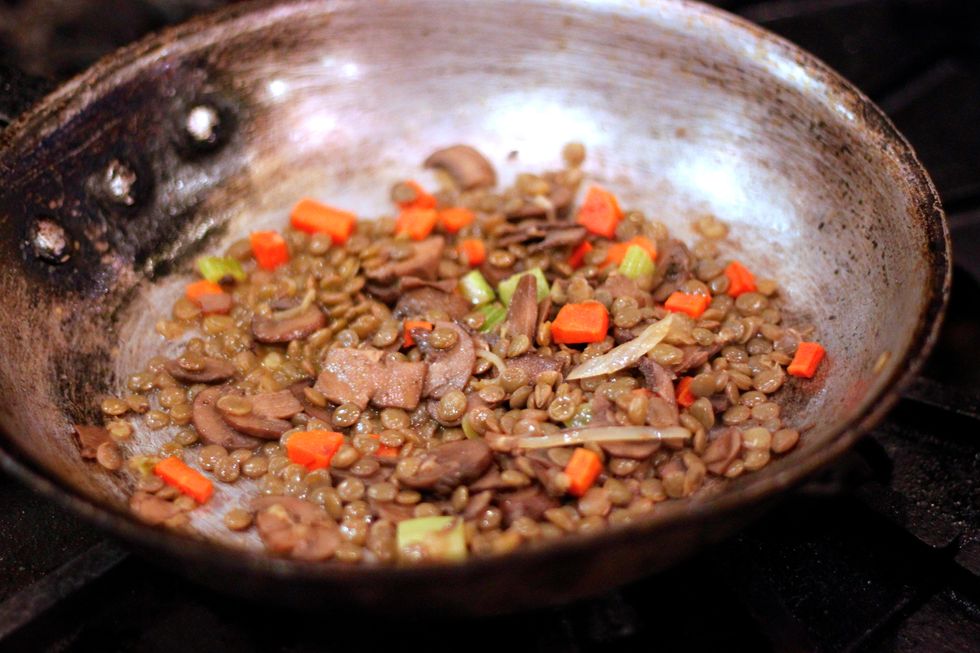 Heat a large pan over medium heat. Add oil, garlic, carrots, celery, shallots, chopped thyme and chili flake. Cook until vegetables are just beginning to brown, then add mushrooms and cook until soft.
Add the red wine to deglaze. Reduce for 3 minutes then add the arrow root slurry. Cook for 1 minute, then season mixture with reserved chopped parsley, sea salt, and black pepper.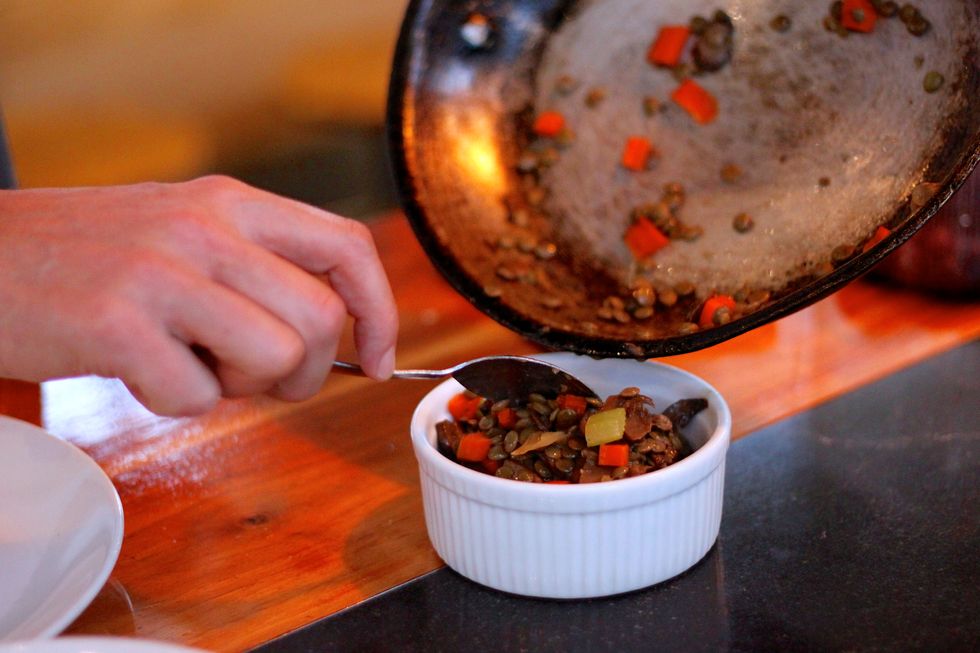 Divide mixture between 4 ramekins.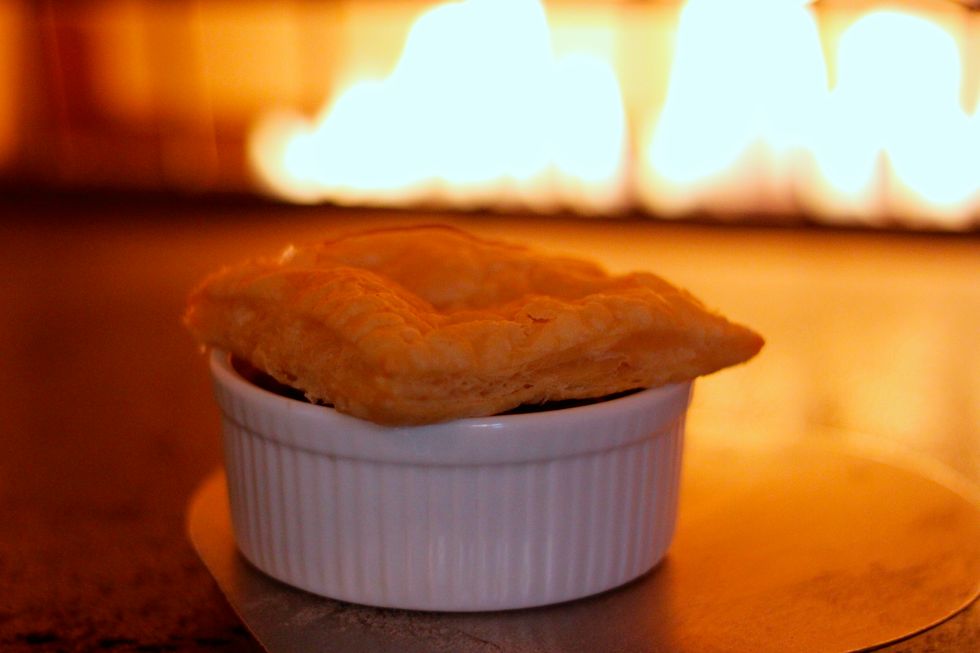 Top with puff pastry cut into quarters, place on a baking sheet and bake in a 350 degree oven until the pastry is golden – about 20 minutes.
4.0 Sprigs parsley, flat leaf
1/2c Dry lentils, green
6.0 Sprigs thyme
1.0 Small sprig rosemary
1.0 Bay leaf
6.0c Mixed mushrooms
2.0 Carrots, diced
2.0 Stalks celery
2.0 Shallots, diced
2.0 Cloves garlic, chopped
1.0Tbsp Olive oil
1/2tsp Chili flake
1.0Tbsp Arrow root dissolved into 1/4 cup cold veg stock
Sea salt, to taste
Black pepper, to taste
1/2c Dry red wine
1.0 Sheet pastry dough