Ingredients for our tacos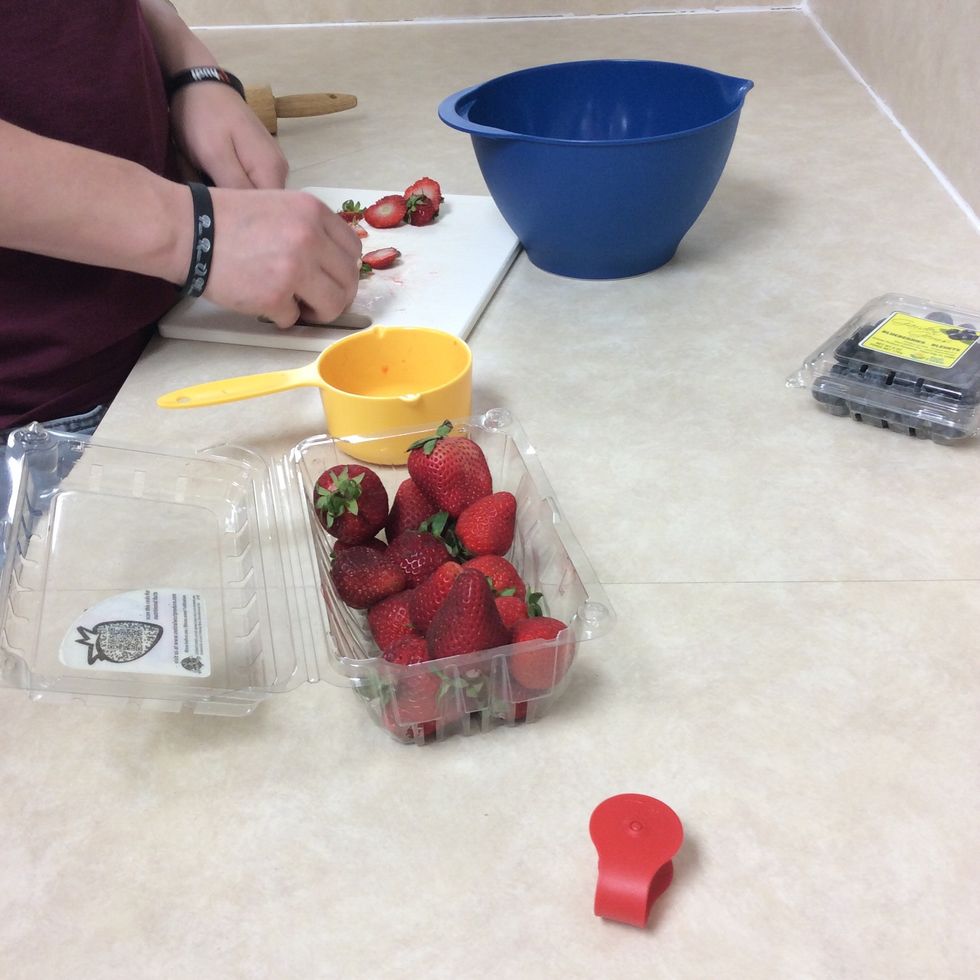 Cutting the strawberries and adding them to the bowl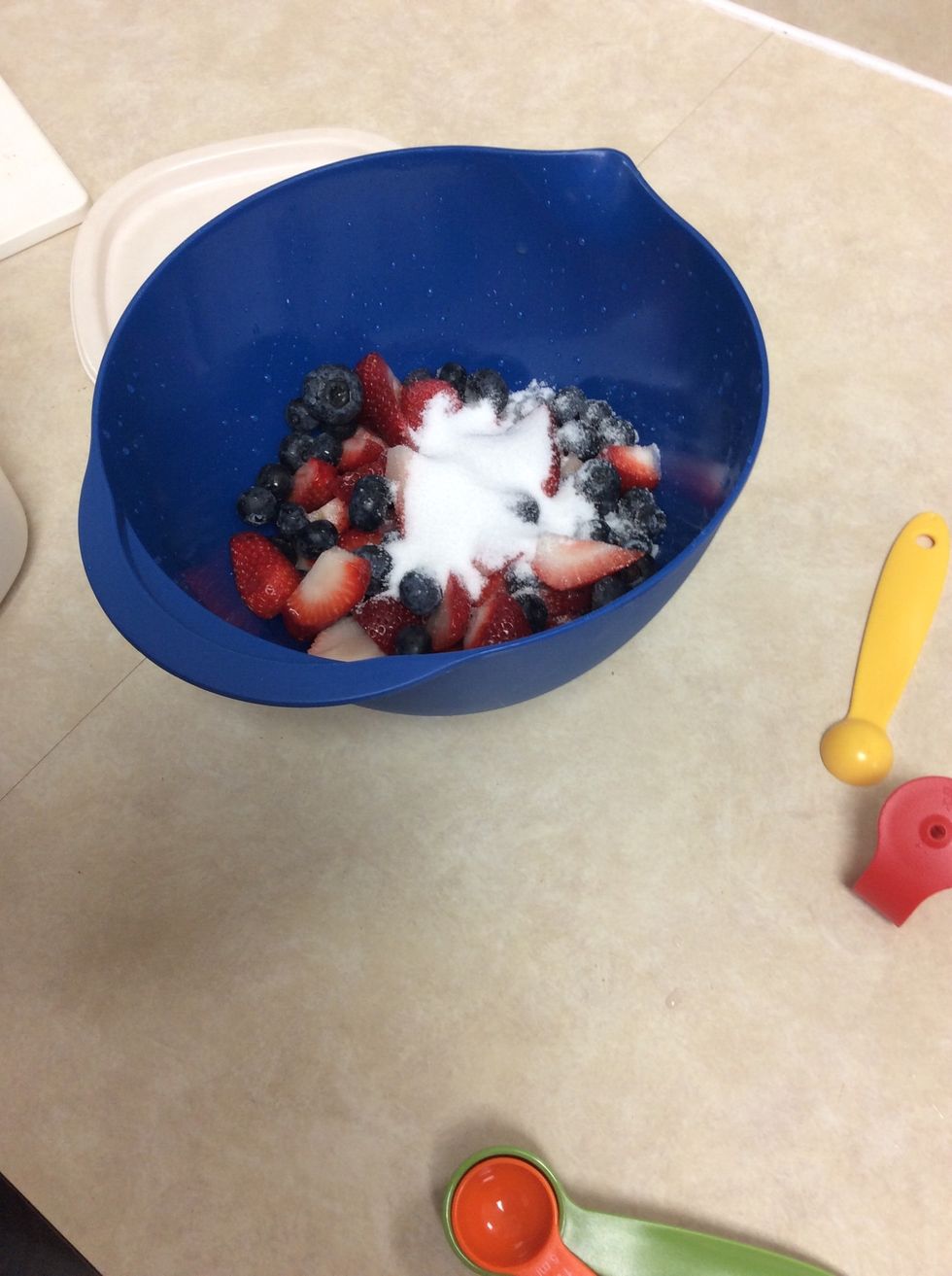 Adding Strawberries, Blueberries, and Sugar together.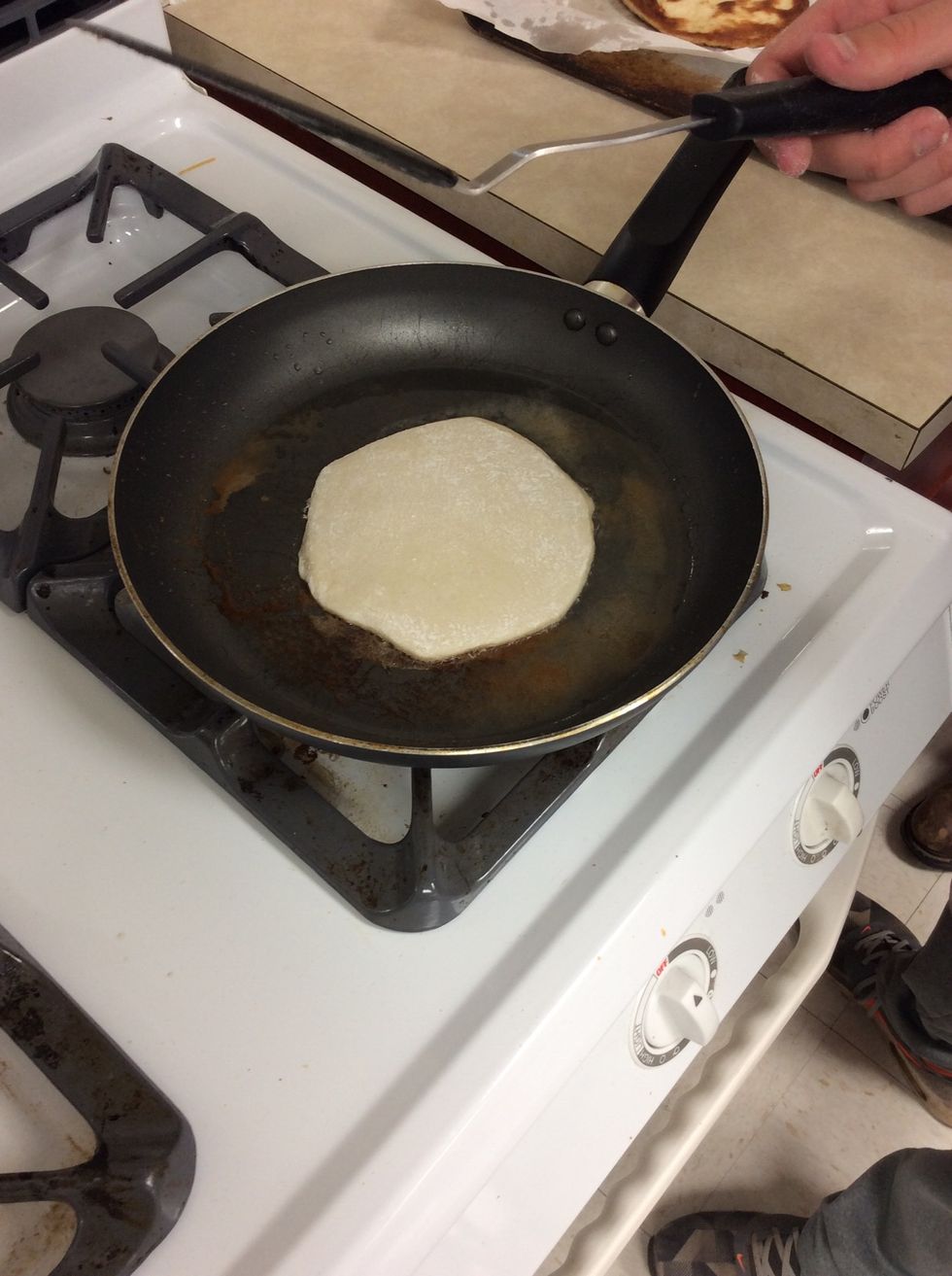 Cooking the biscuit shells on the skillet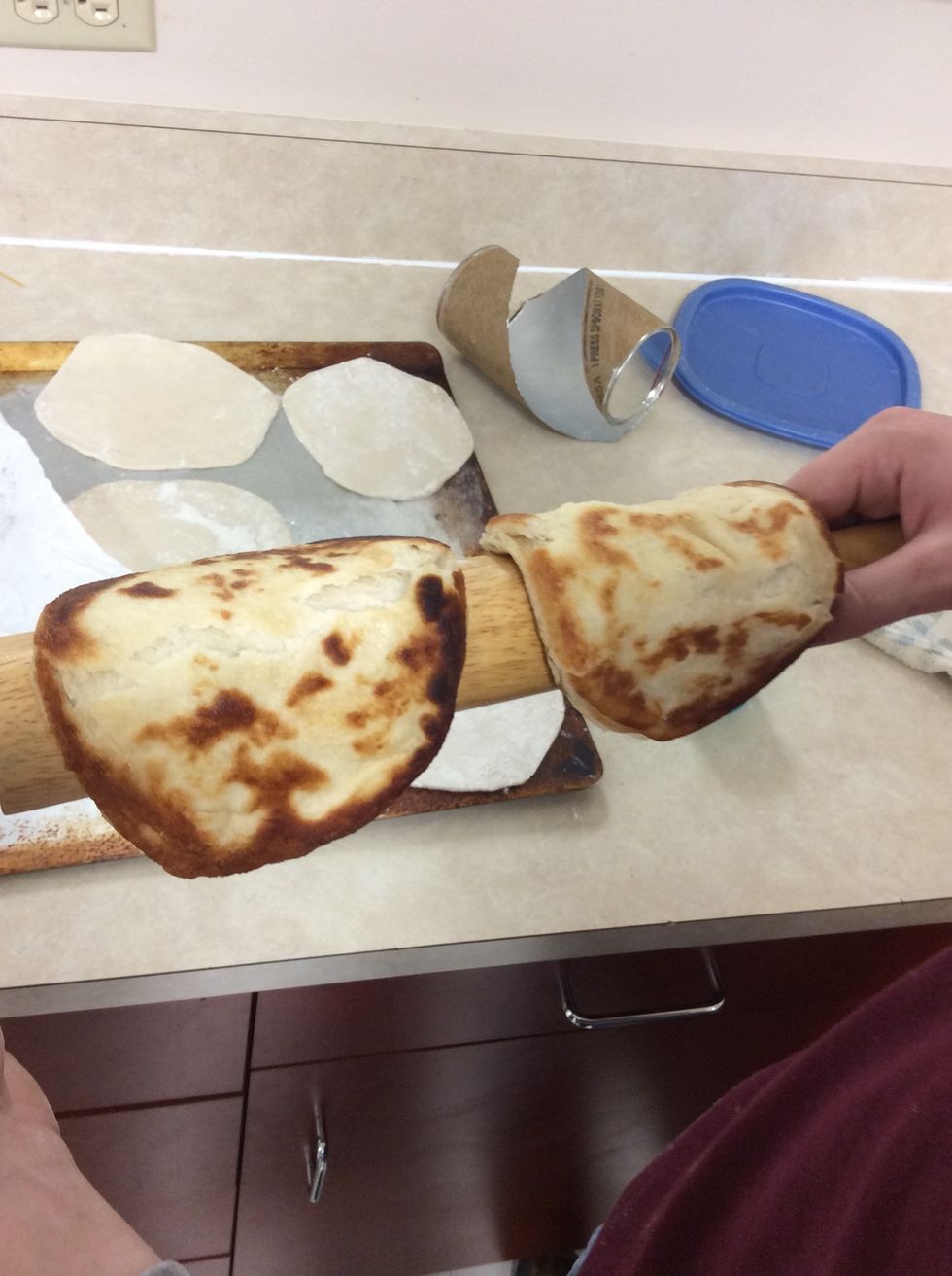 After we fried the biscuits we placed them on the rolling pin to make them into a U shape and then we set them in the fridge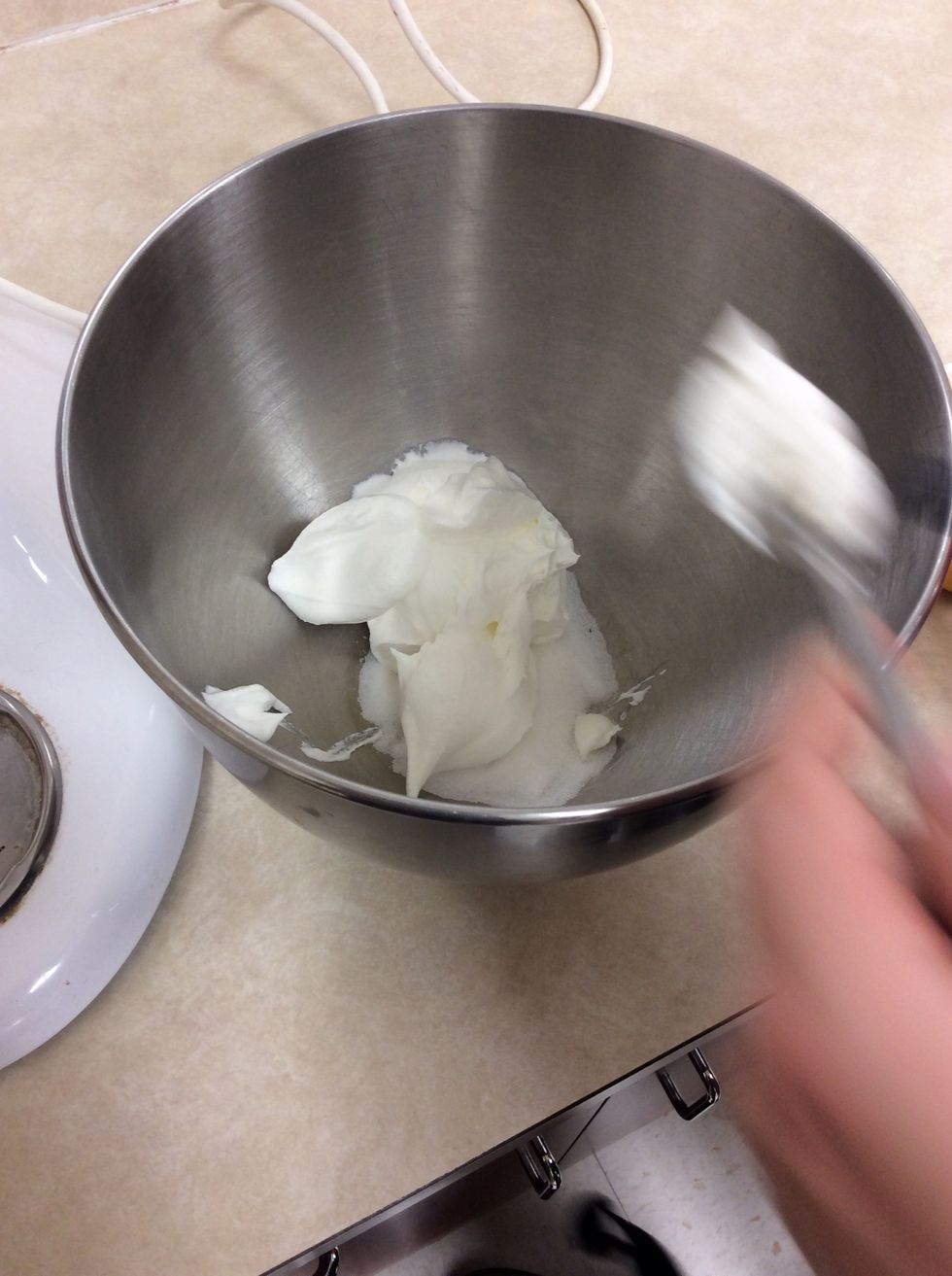 Adding the whip cream and sugar together.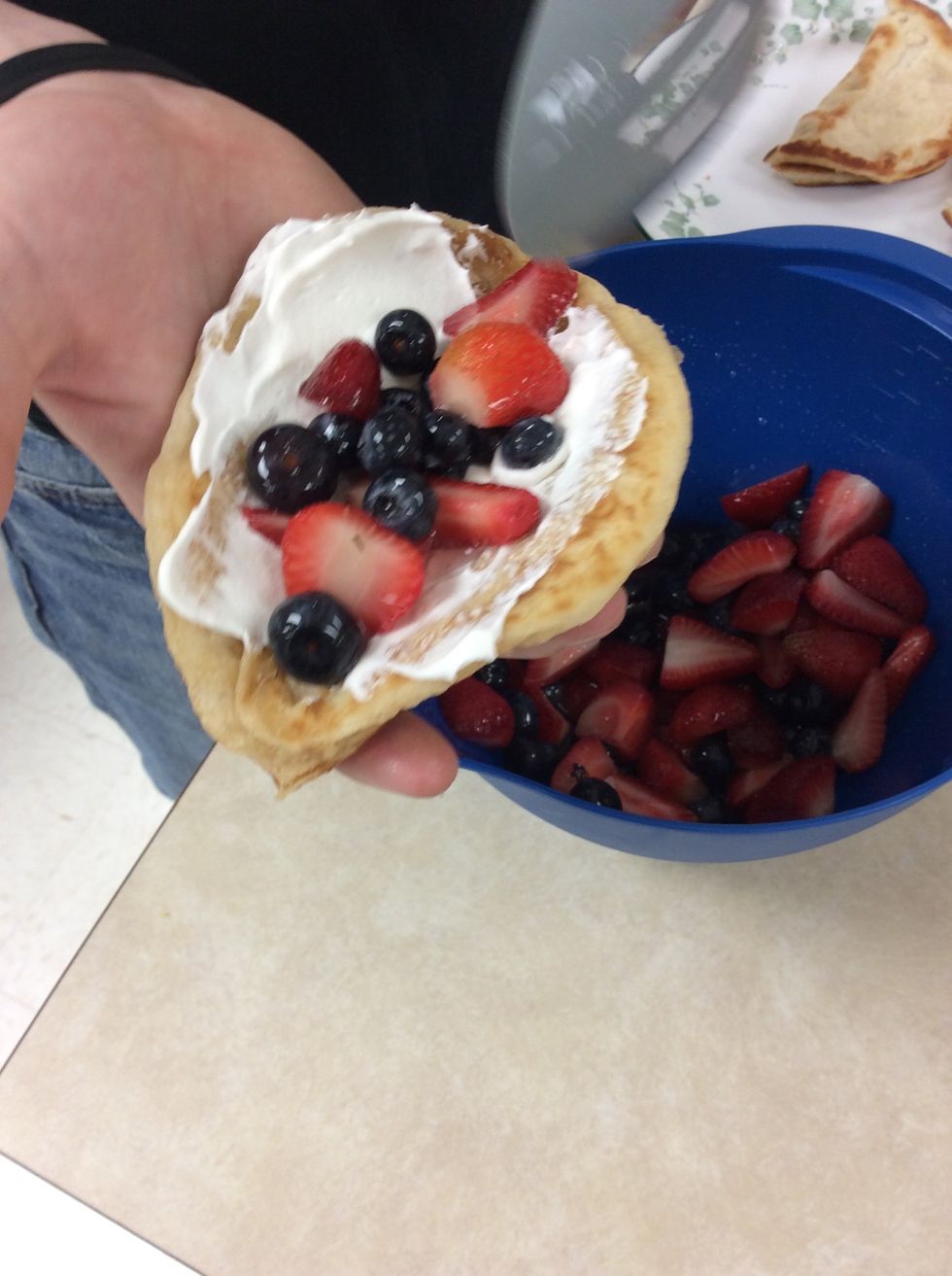 To assemble the tacos we first spread the whip cream on the inside of the shells. After that we add he fruit. Then we folded it together and they where ready to go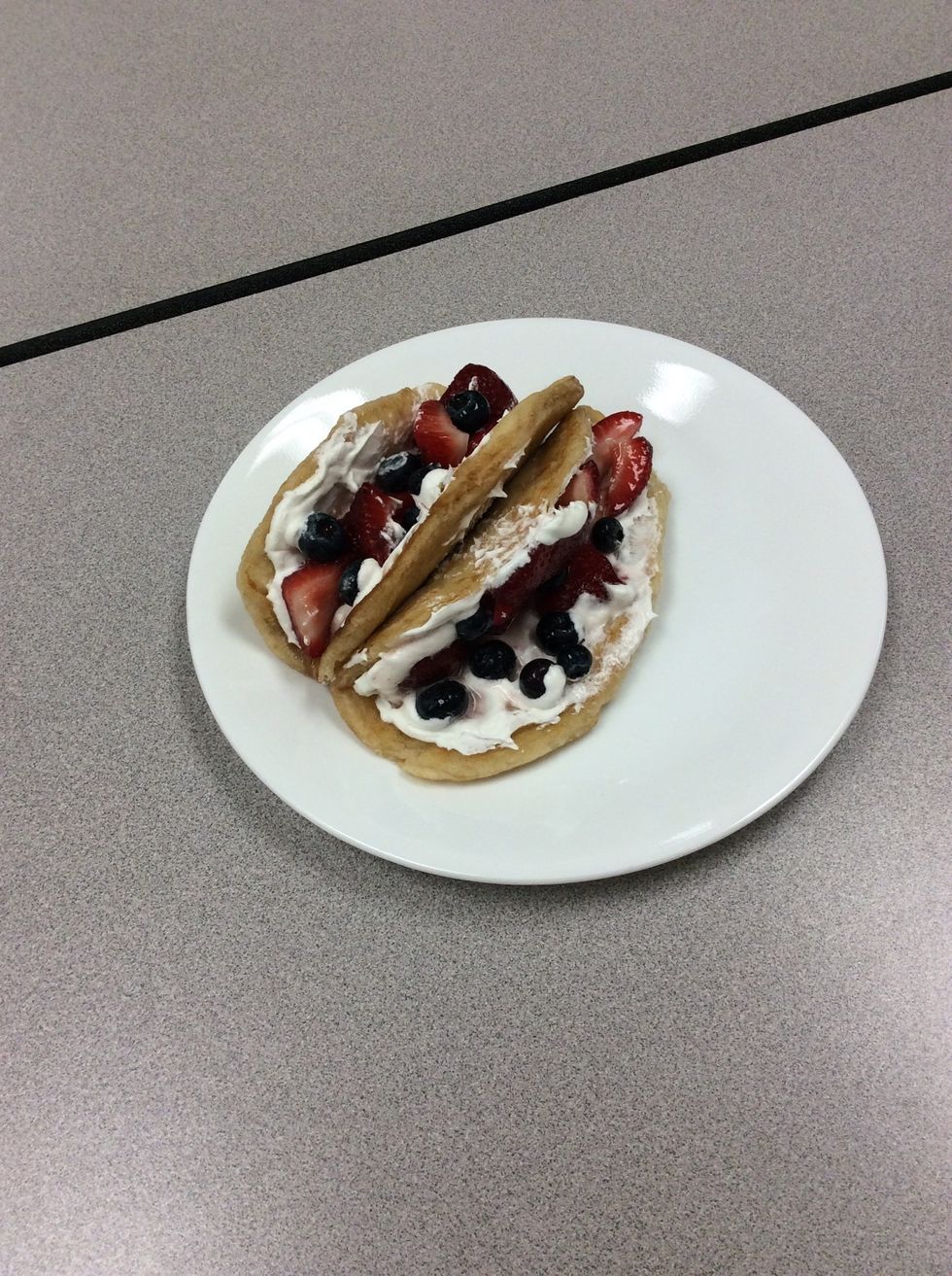 Finished product of the red white and blue tacos.
0.0c Sugar
0.0c Vegetable oil
2.0c Strawberries
1.0c Blueberries
1.0c Whipped cream
1.0 Can of biscuits