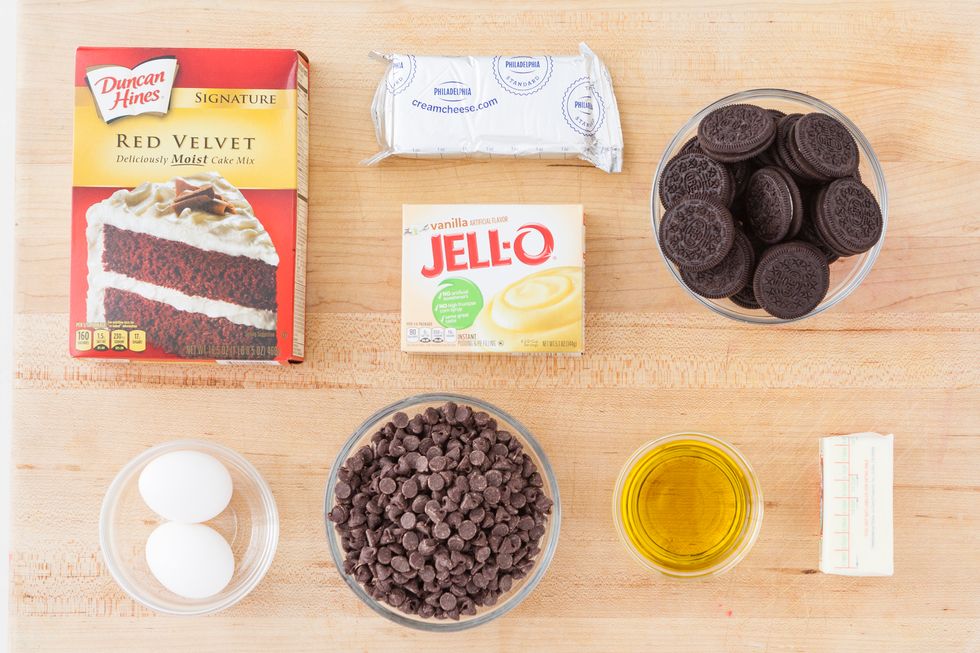 Gather your ingredients.
Preheat oven to 325 degrees. In an electric mixer, add your red velvet cake mix.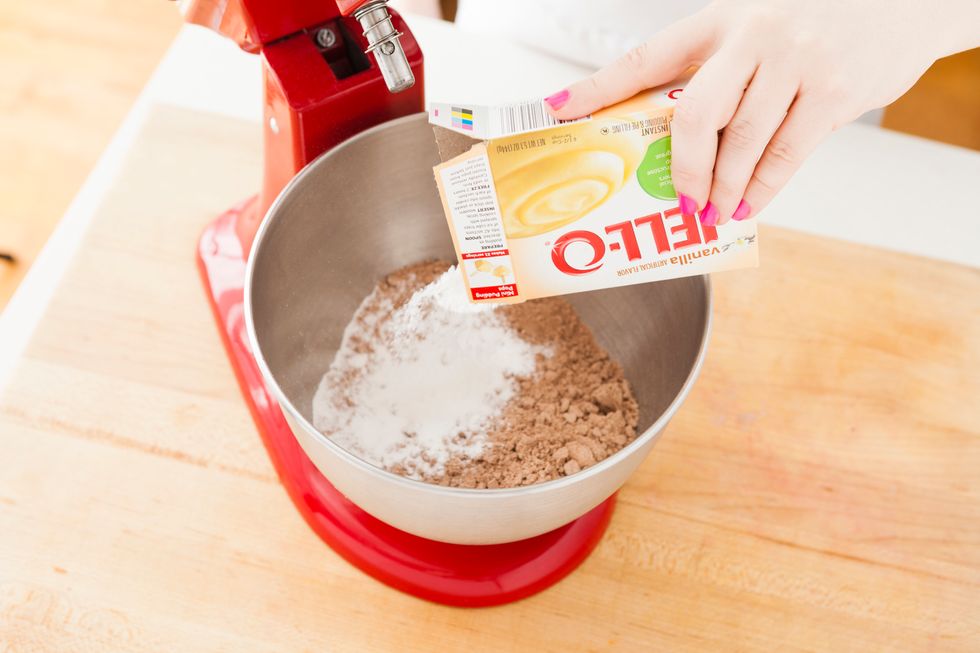 Add pudding mix.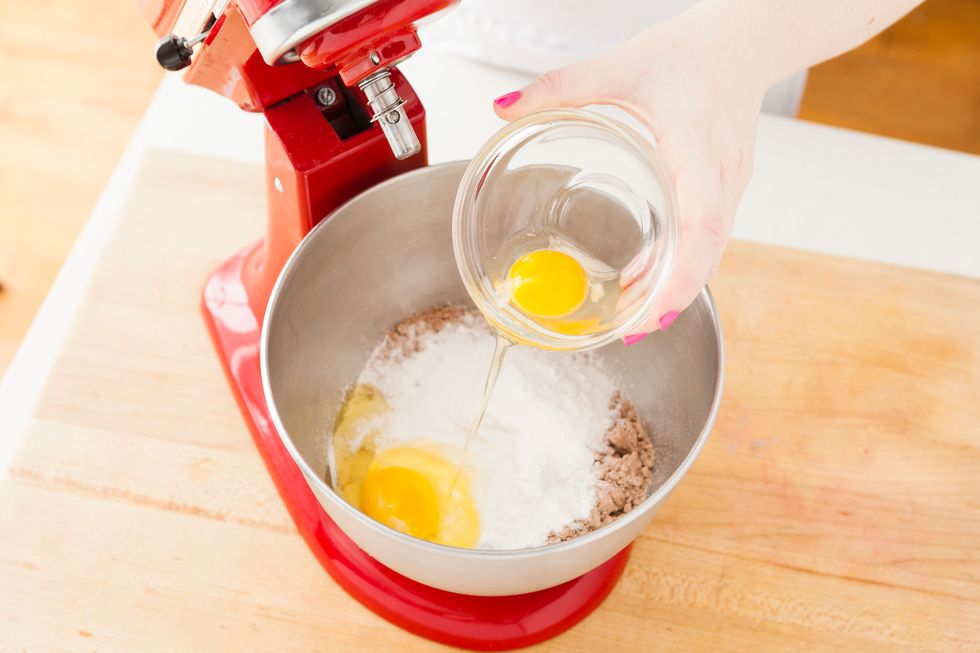 Add 2 eggs.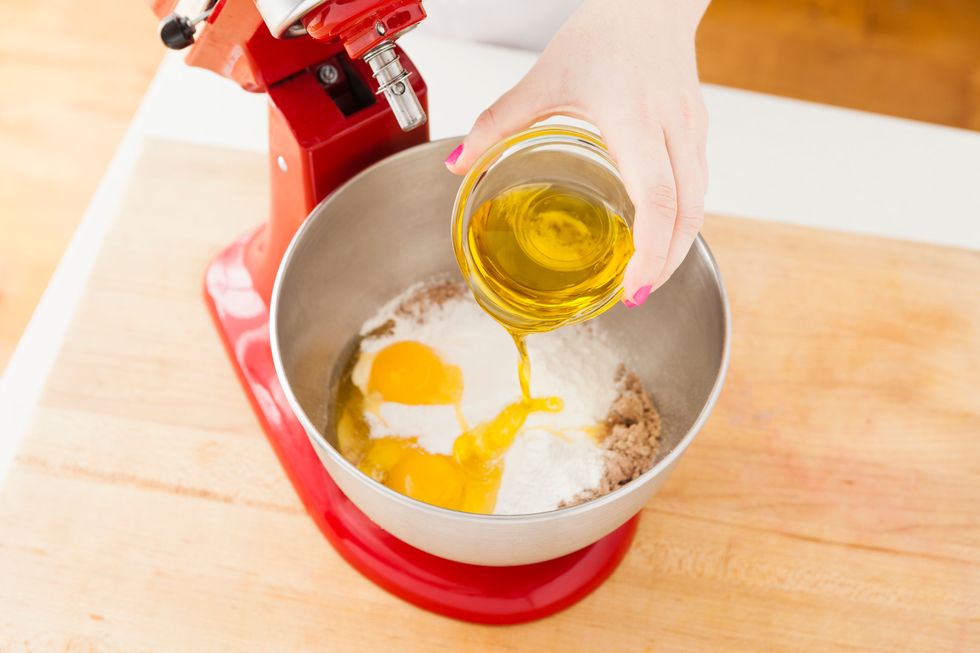 Add vegetable oil.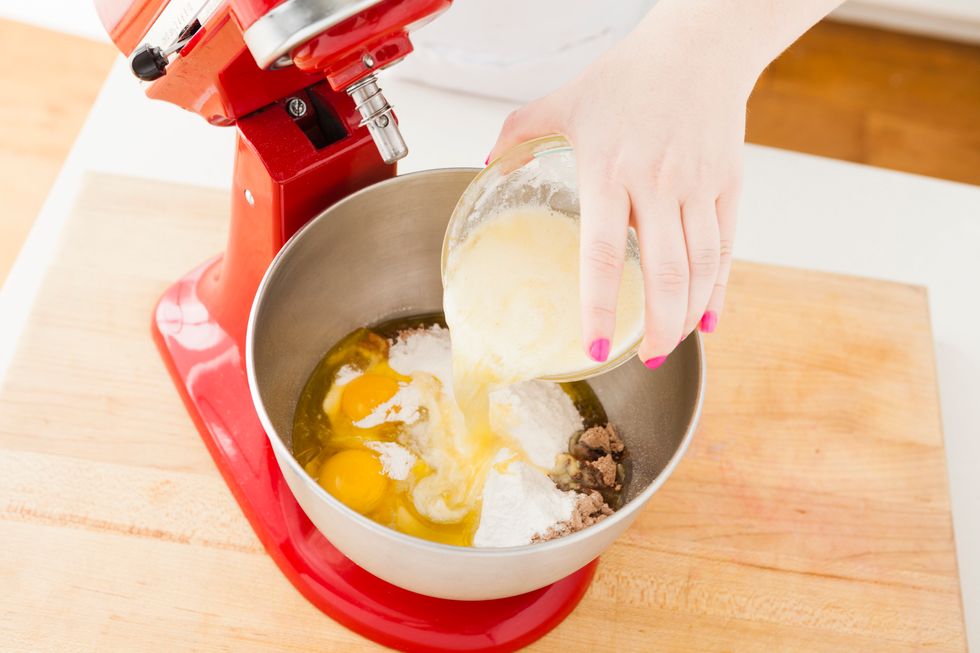 Add melted butter.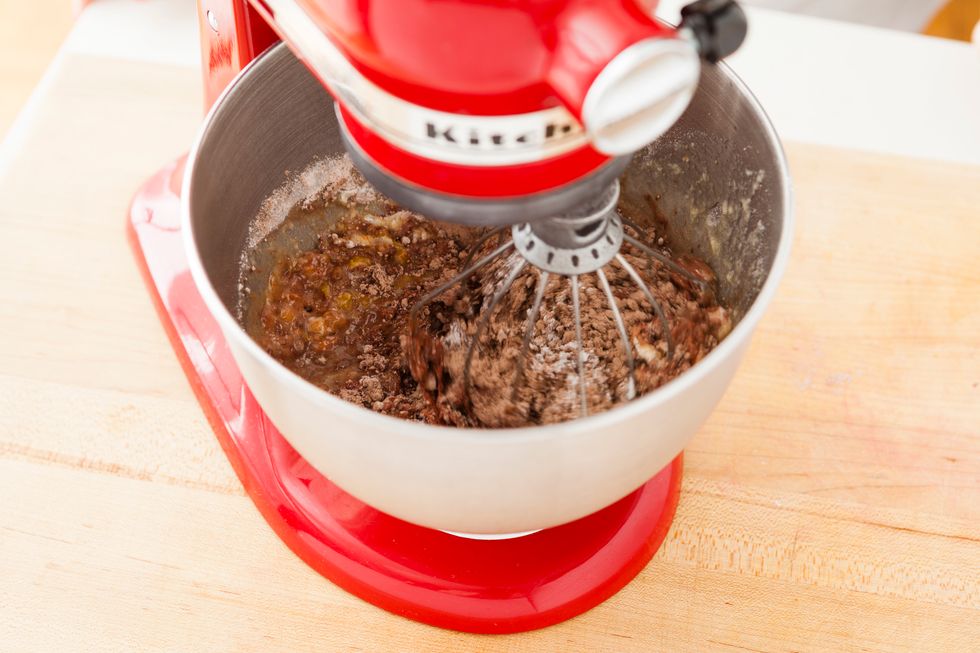 Mix on low for 2-3 minutes.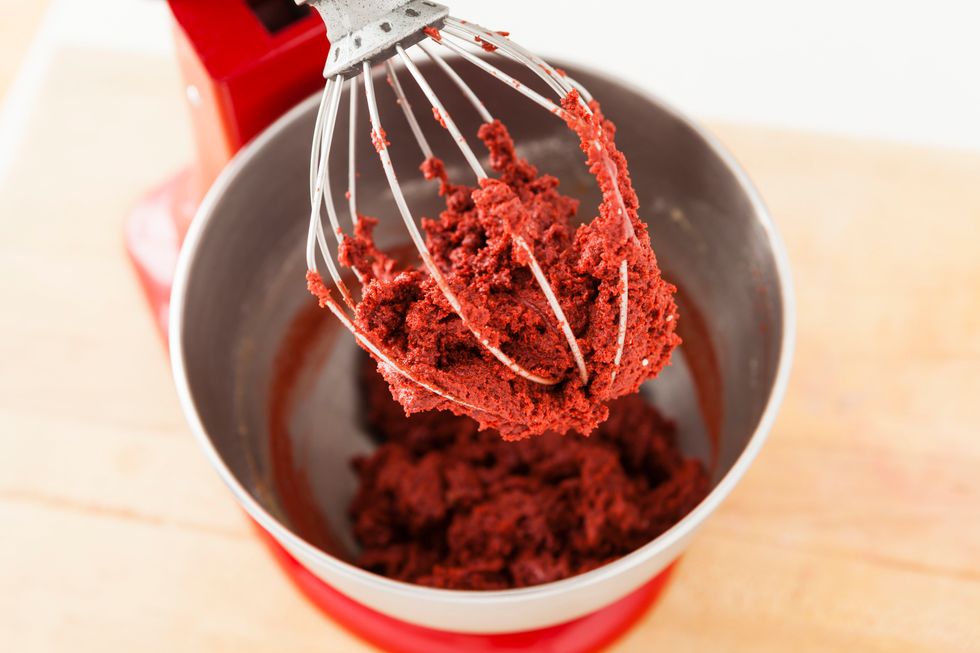 The result will be a very thick red mixture.
Spray the bottom of a 9x13 inch pan with cooking spray.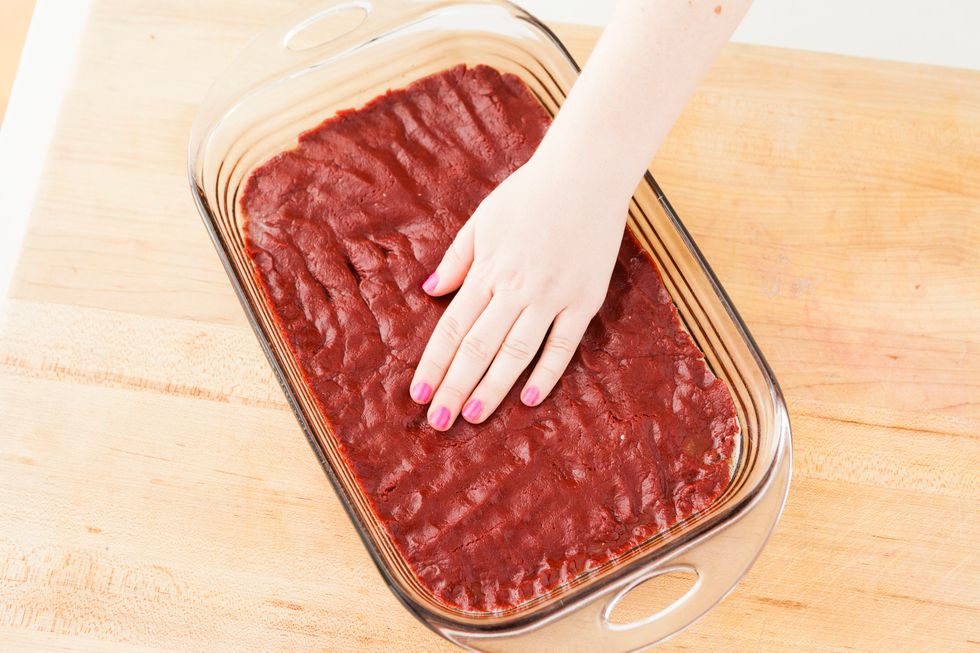 Spread out your red velvet cake batter. You can do this with a spatula or your finger to ensure it's evenly spread out. Then, bake for 20-22 minutes.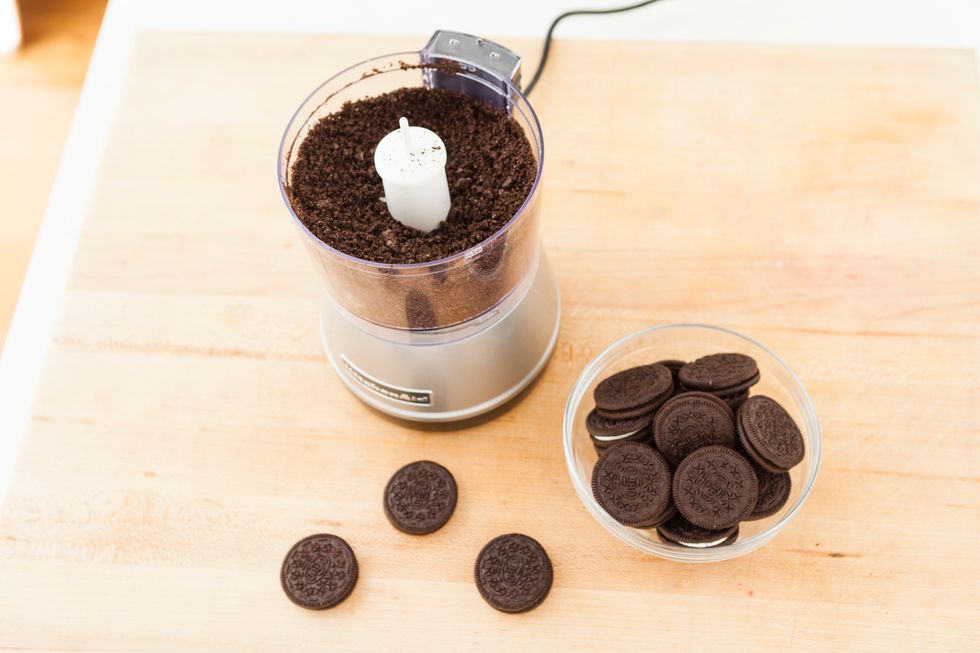 Crush your entire package of Oreos in the food processor.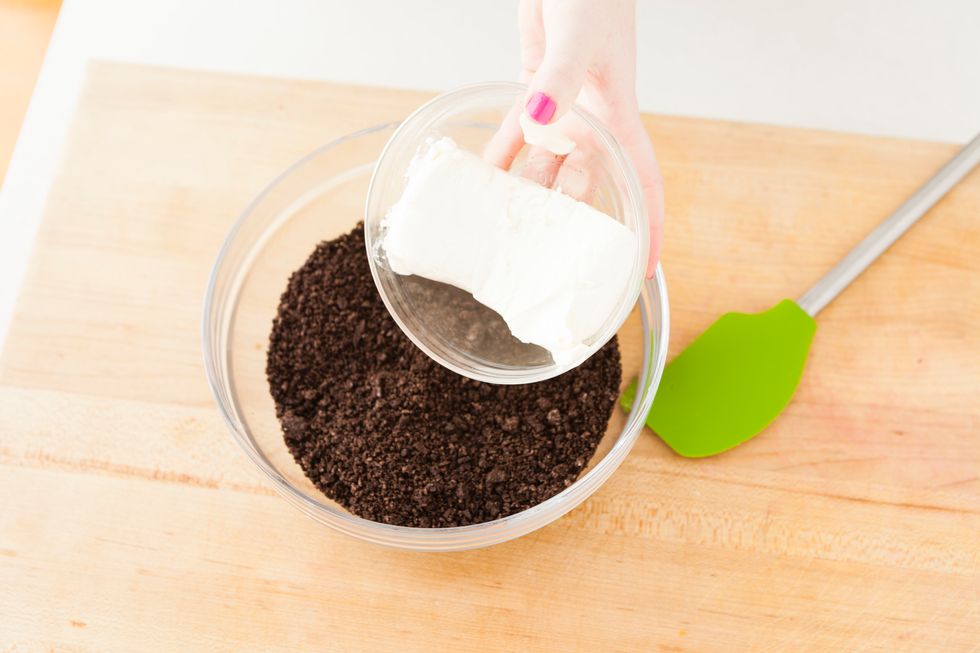 Melt your cream cheese in the microwave for 15 seconds to soften it.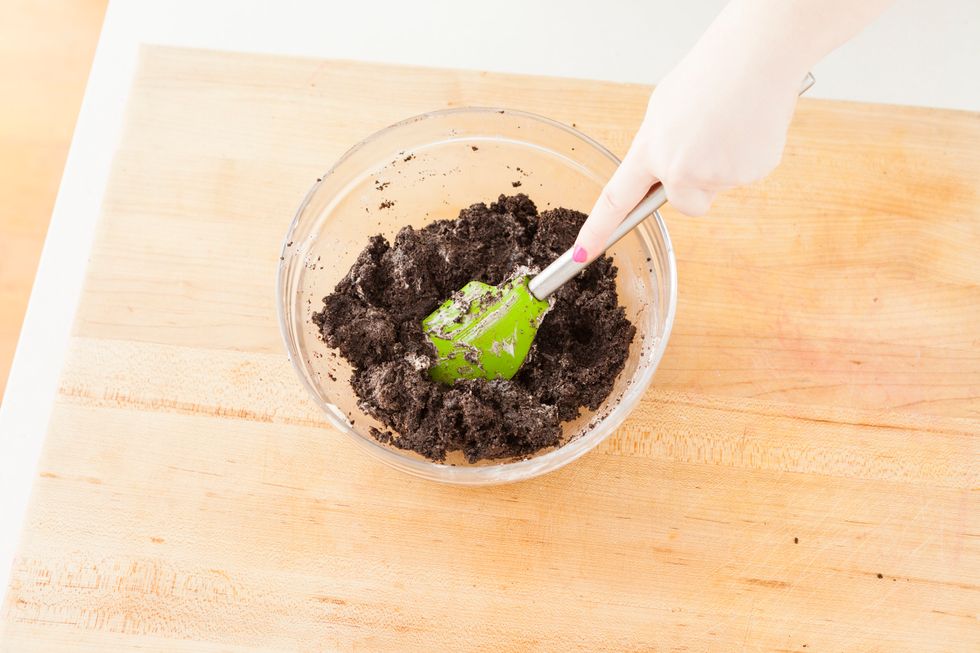 Mix together Oreos and cream cheese until completely mixed.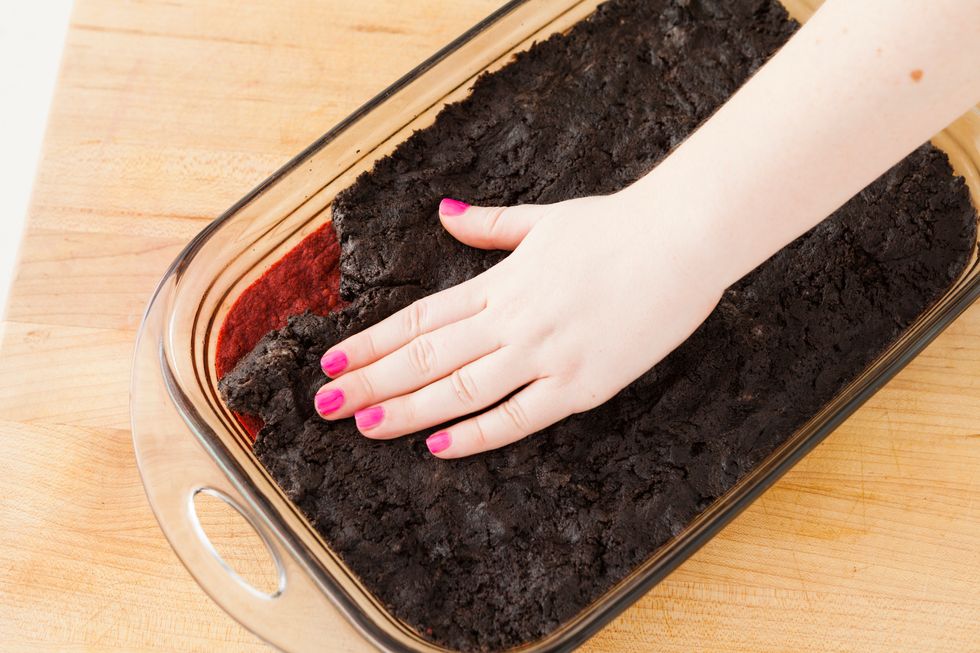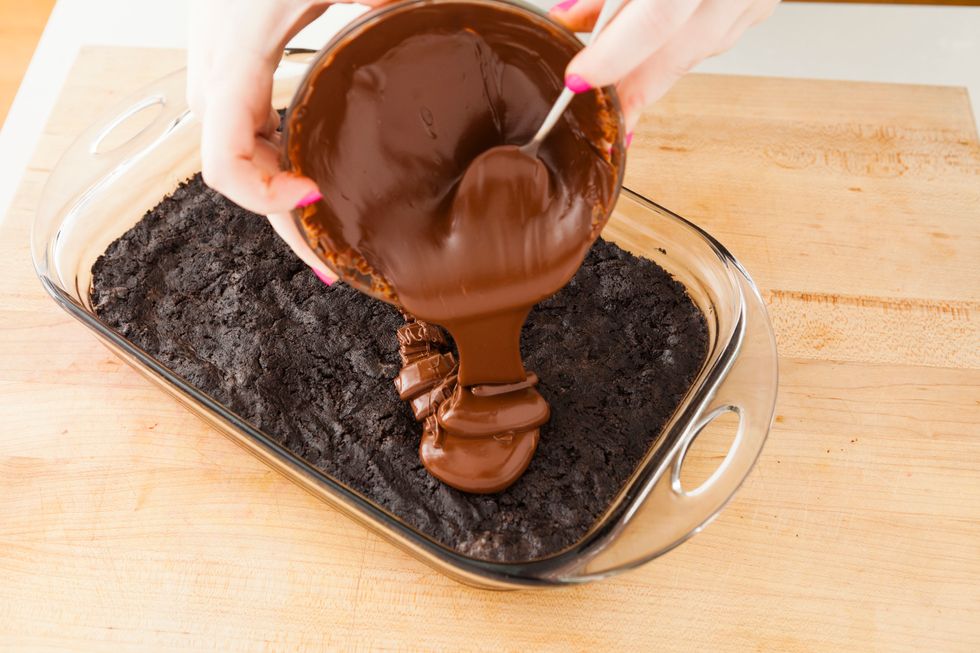 Melt your chocolate chips and pour over top Oreo truffle layer. To melt your chips, place in microwave for 30 seconds and stir. Repeat process until all chips are melted.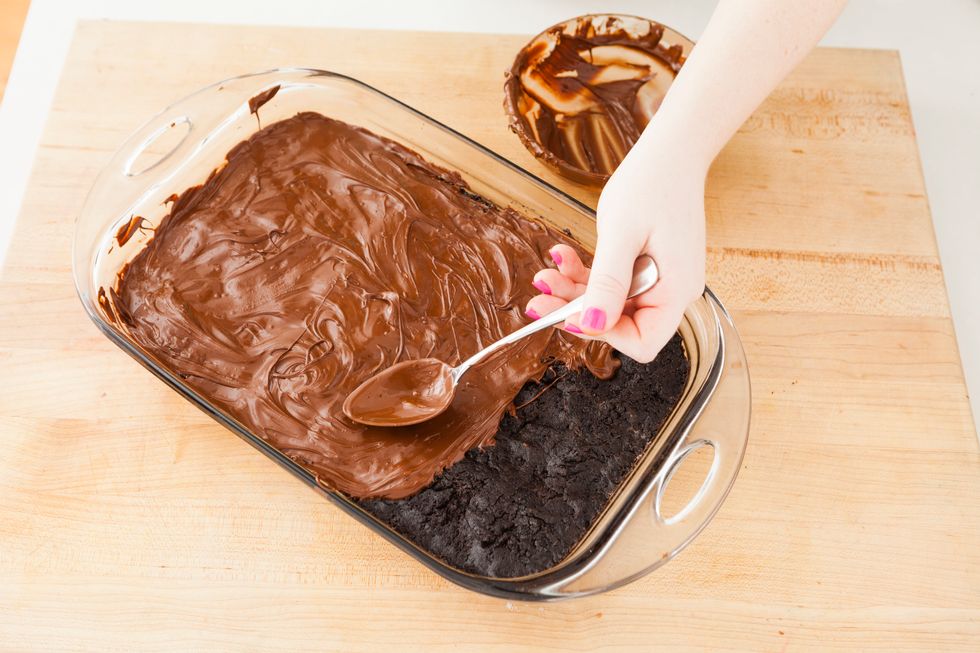 Spread out melted chocolate to cover the entire Oreo layer.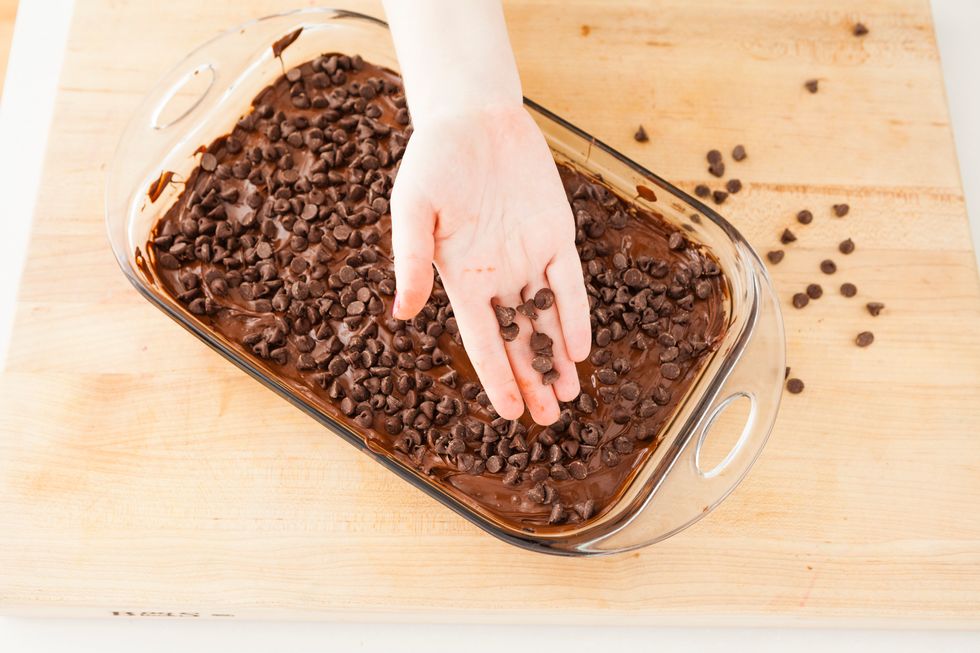 Cover your melted chocolate layer with more chocolate chips.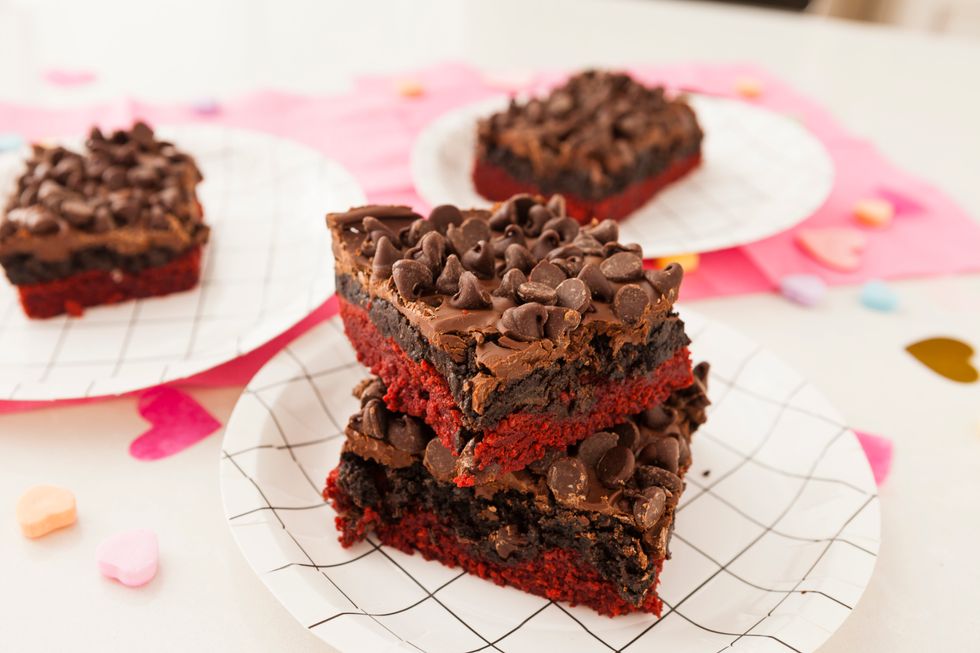 Let mixture completely cool before cutting.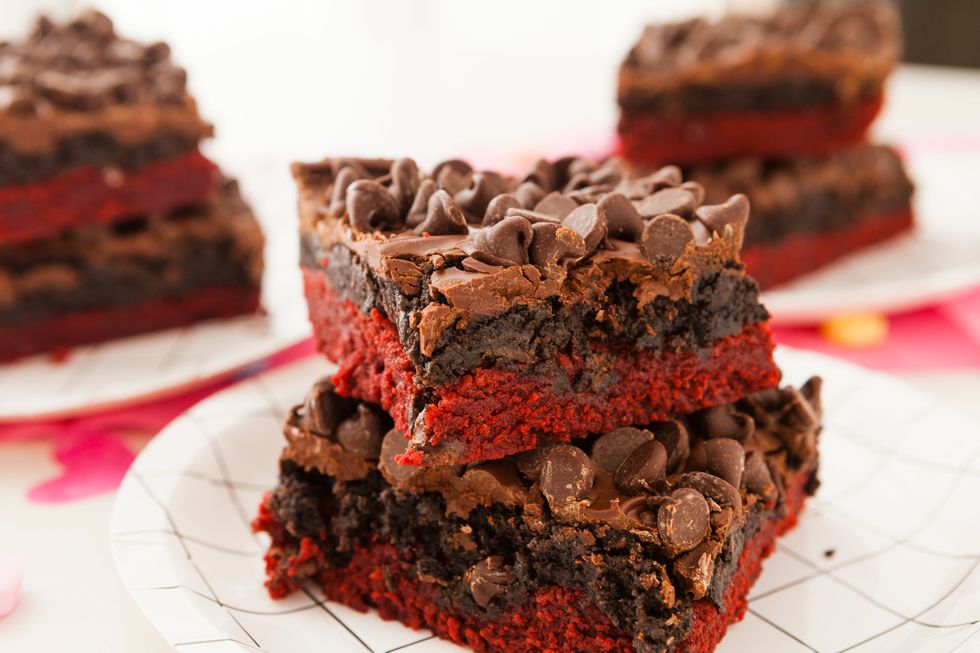 Enjoy! Recipe inspired by: http://pizzazzerie.com/recipes/valentines-day-red-velvet-oreo-truffle-brownie-bars/
1.0 Red Velvet Cake Mix
0.0c Butter (melted)
2.0 Eggs
1.0 Jell-O instant vanilla pudding
6.0Tbsp Vegetable Oil
8.0oz Cream Cheese
2.0 Bags of Chocolate Chips
1.0 Package of Oreos
B+C
We are the team behind Snapguide. Feel free to message us if you have any questions or see something that could be improved!