How to make "red" velvet french macarons
A yummy French treat with a crunch shell and a chewy inside. Makes about 20 Macarons.
40
Don't be afraid to make these! It was my first time (and I'm not a pro baker) and they turned out very tasty and presentable (the ones on a flat baking sheet at least 😉).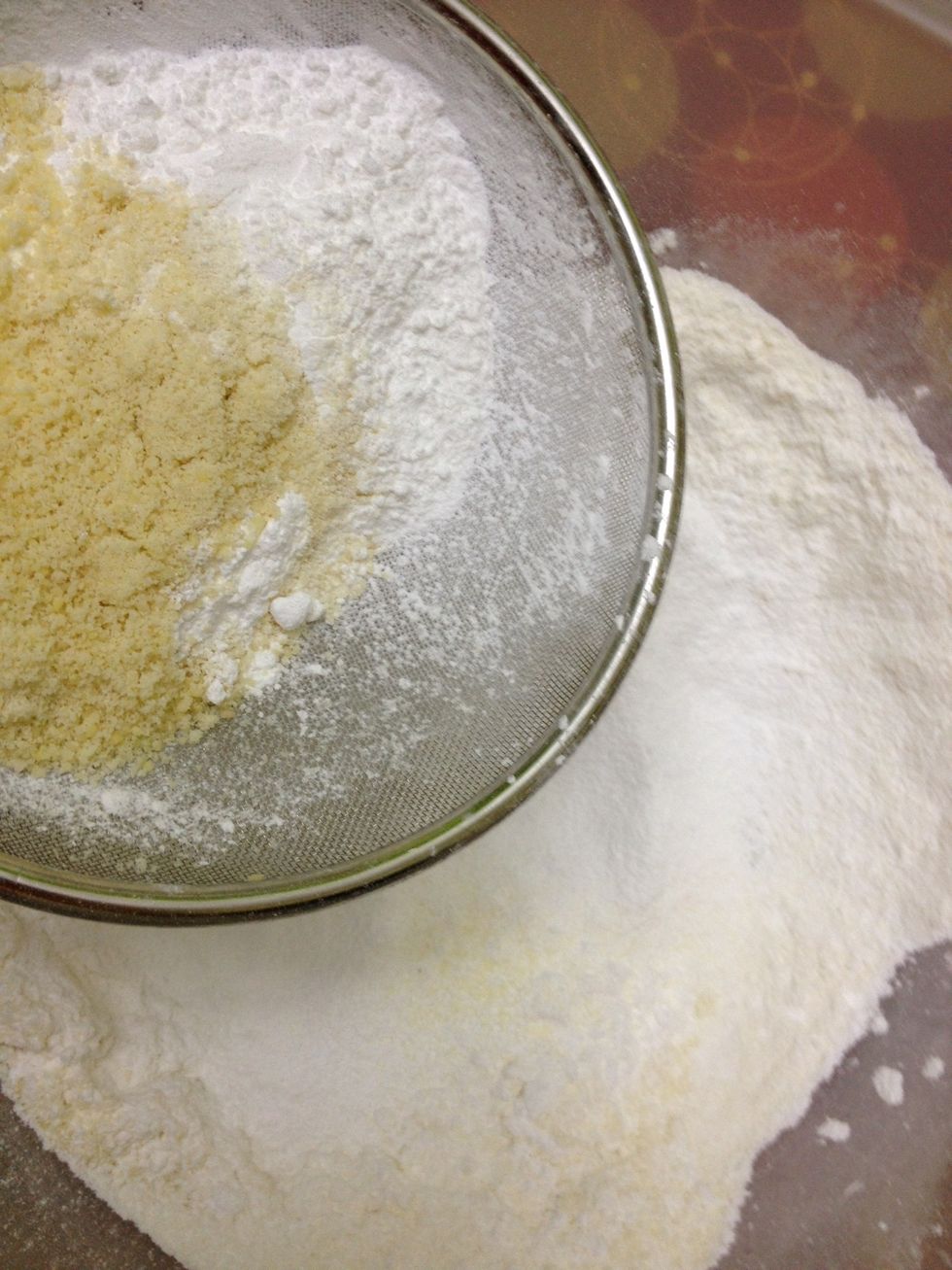 Sift through the icing sugar and the almond flour.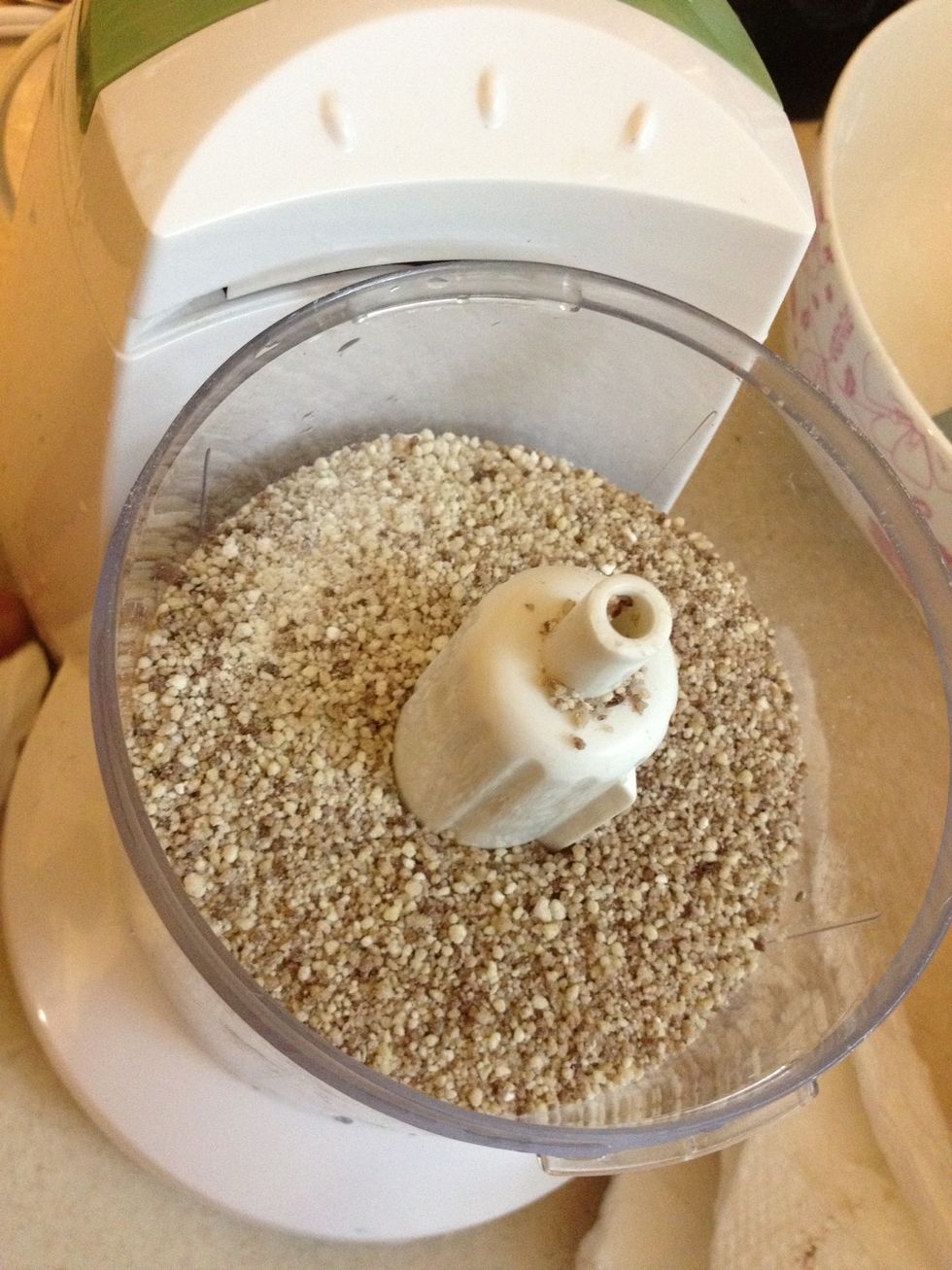 If your almond flour is very coarse and doesn't go through the sift easily like mine... Just put it in a food processor to grind it more fine. You can skip this if you want!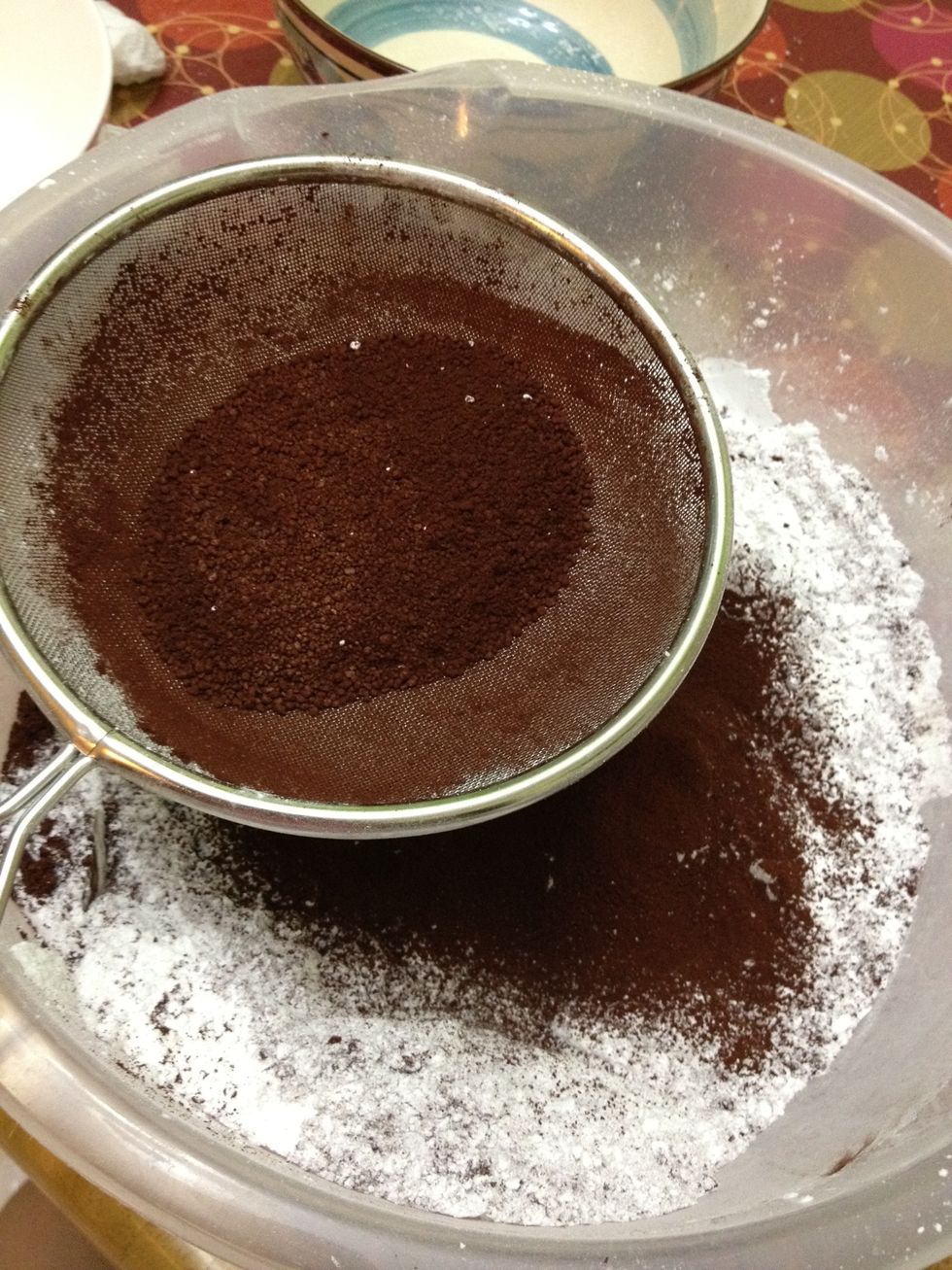 Sift in the cocoa powder. Add a pinch of salt.
Put the egg whites in ANOTHER bowl and start to beat it at medium speed. Go in one direction and don't pause or stop. Add in the 4 tablespoons of granulated sugar little at a time as you are beating.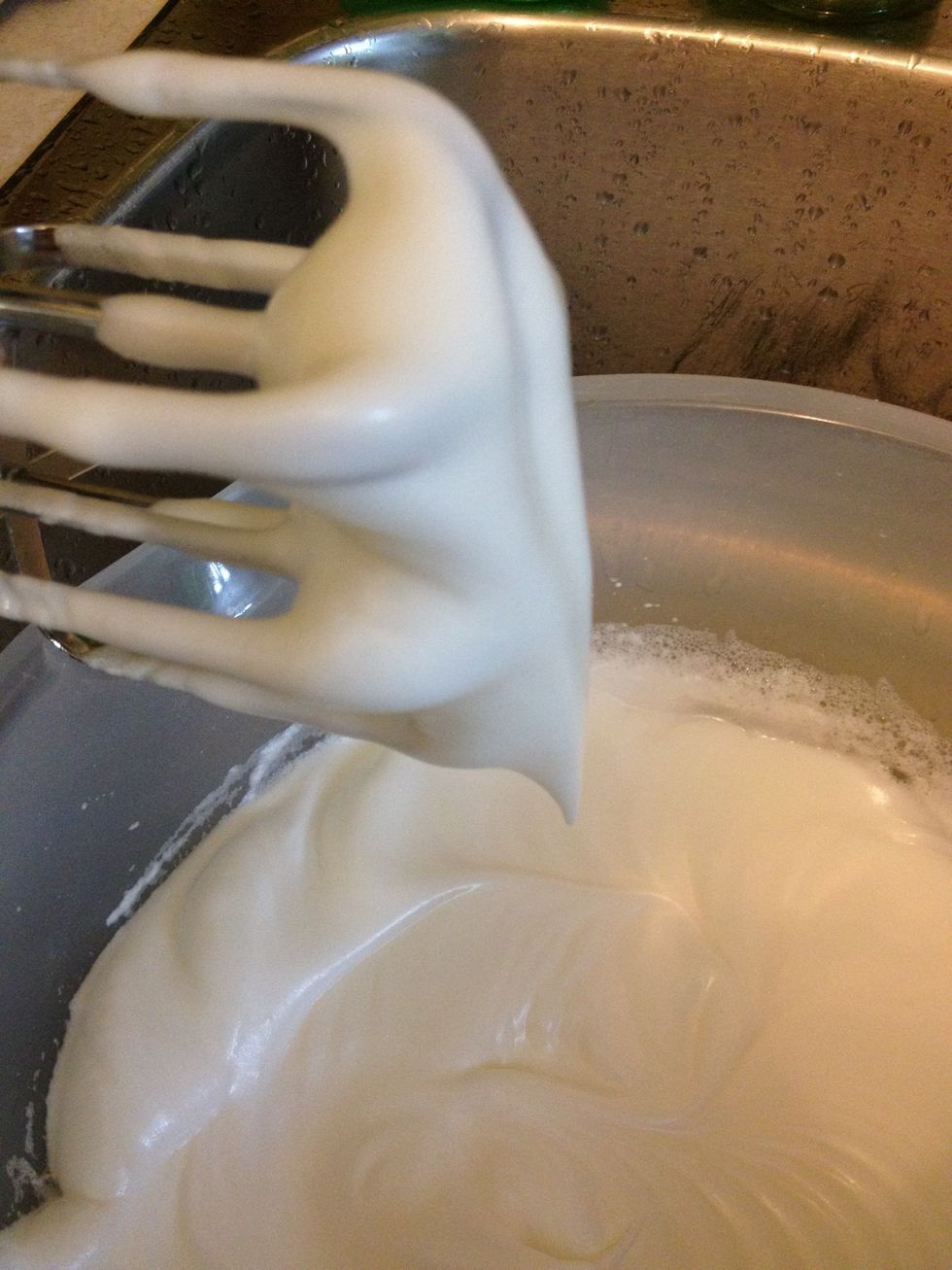 Beat until a meringue forms -when the egg whites are light and fluffy like icing and soft peaks form when you lift the beater. DO NOT over beat and form clumps!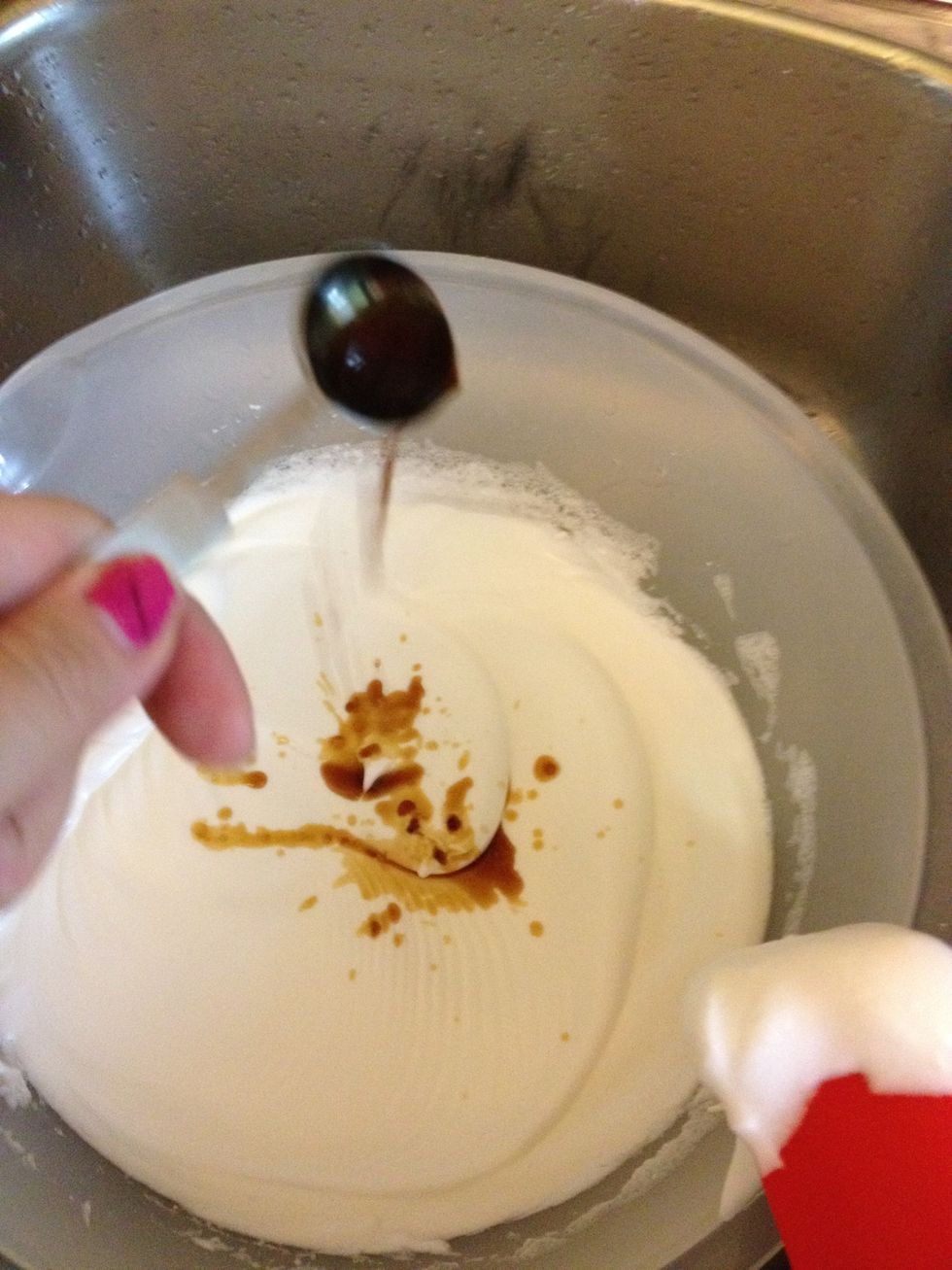 Add in the vanilla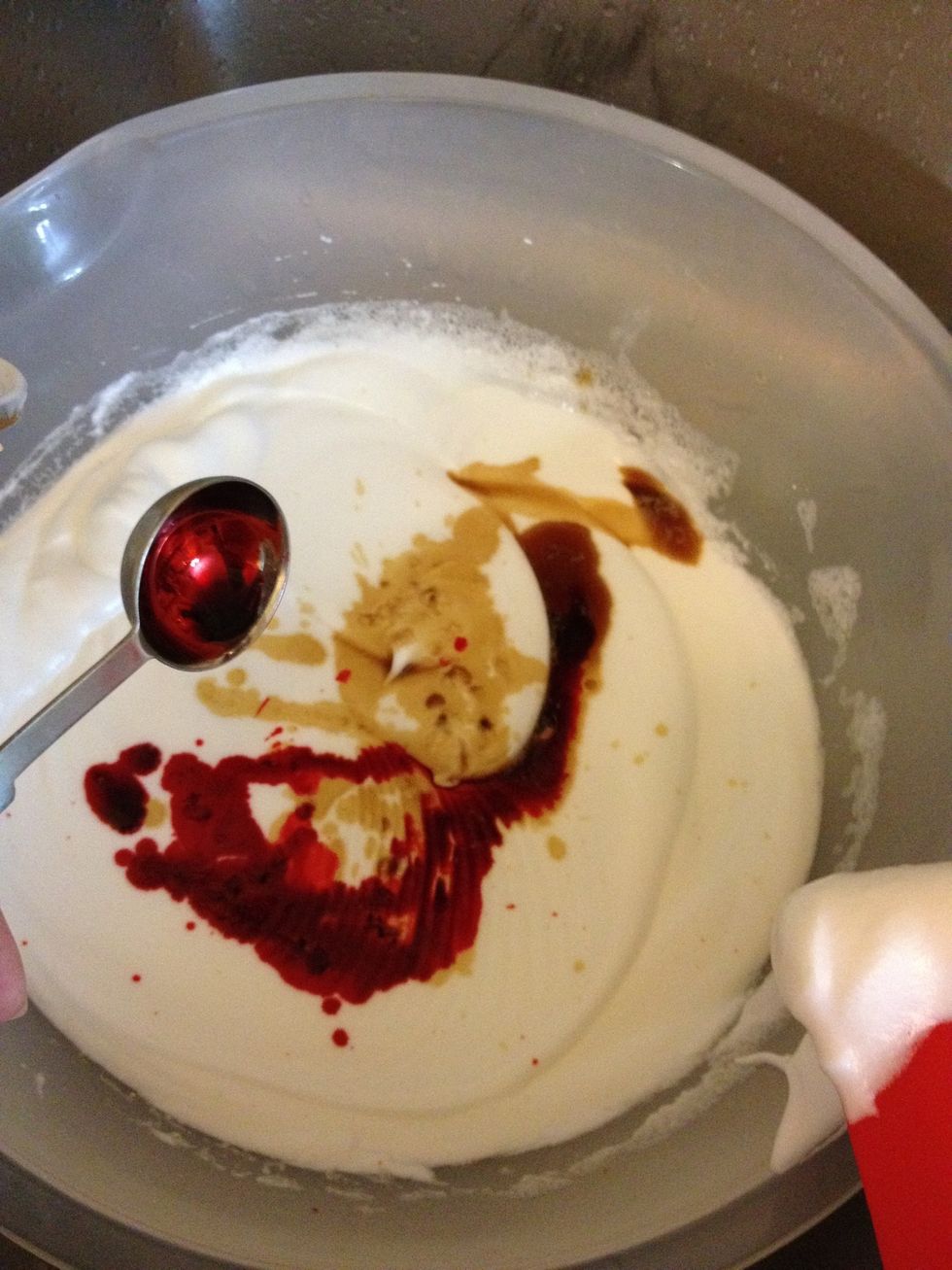 Go CRAZY with the red food colouring. I clearly didn't add enough red. You need a whole bottle I think... Your meringue should be a deep red and not pink like mine.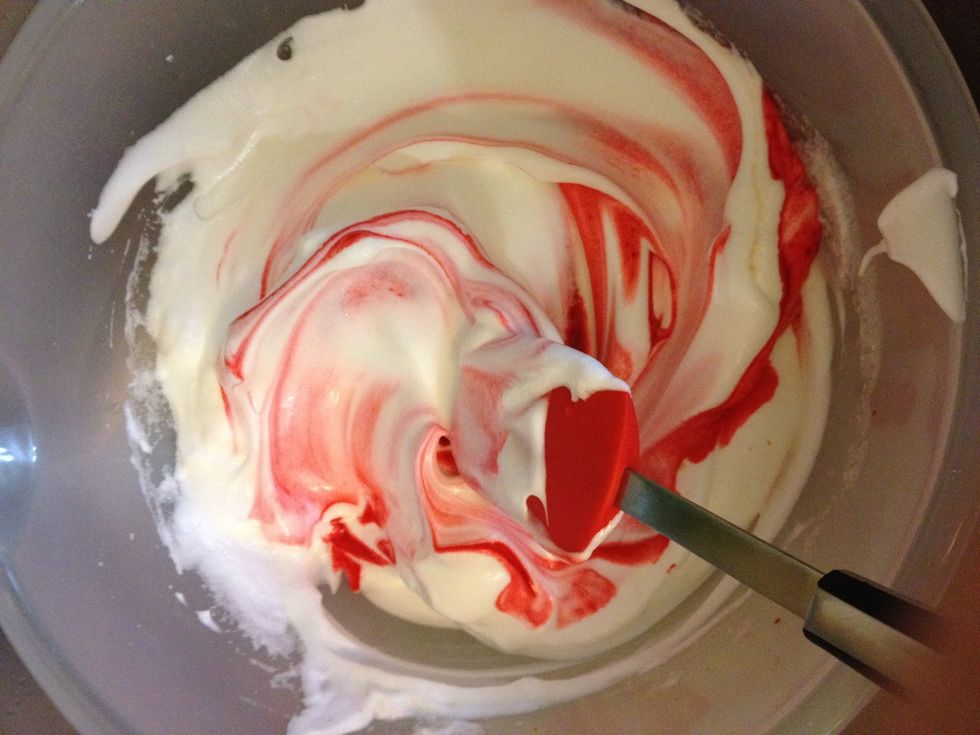 Gently fold the meringue from the bottom up.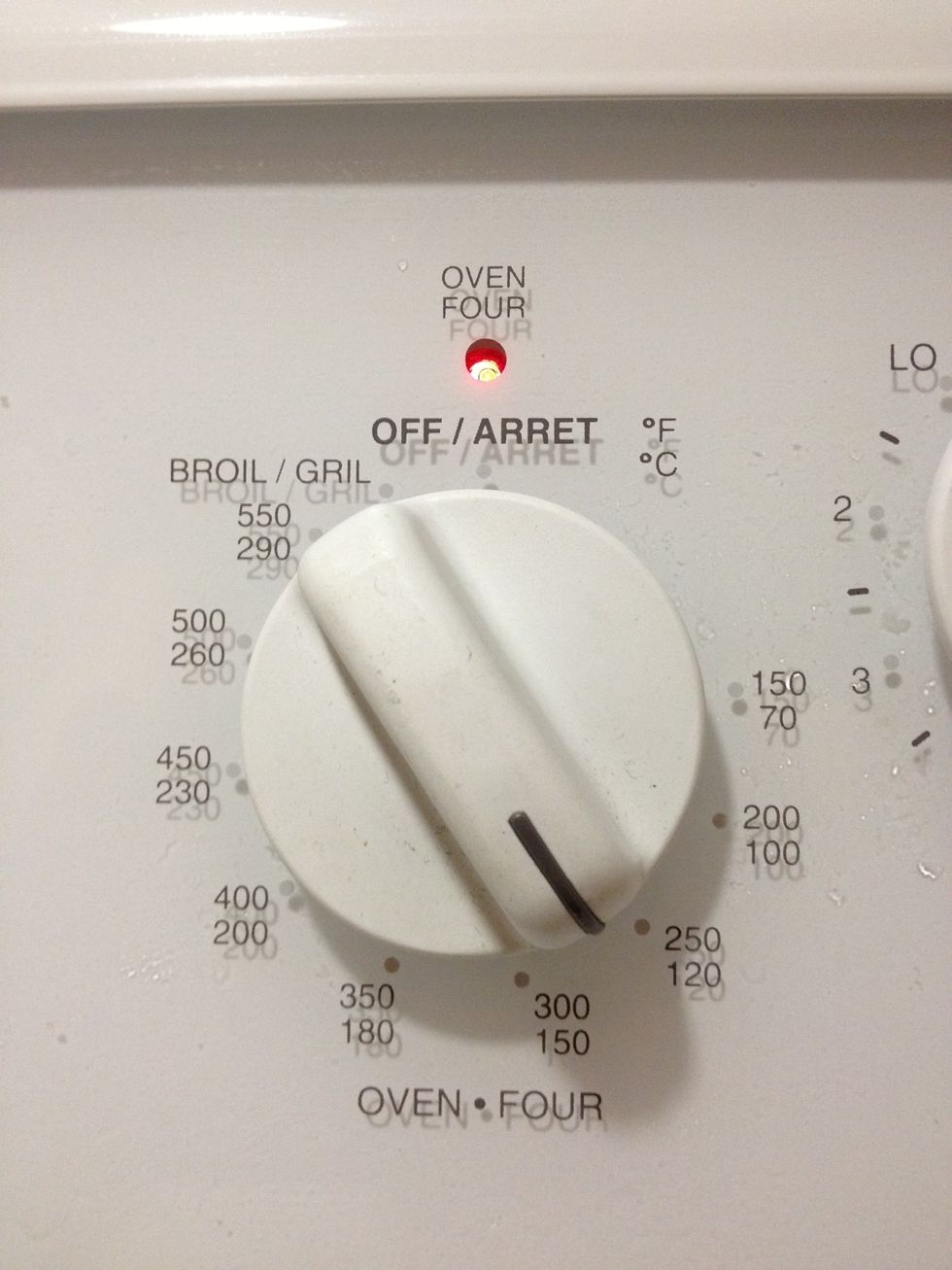 Heat the oven at 280 degrees. Make sure you adjust the racks close to the top.
Start adding your flour mixture. Add HALF and then lift the sides bottom up to fold it in the centre.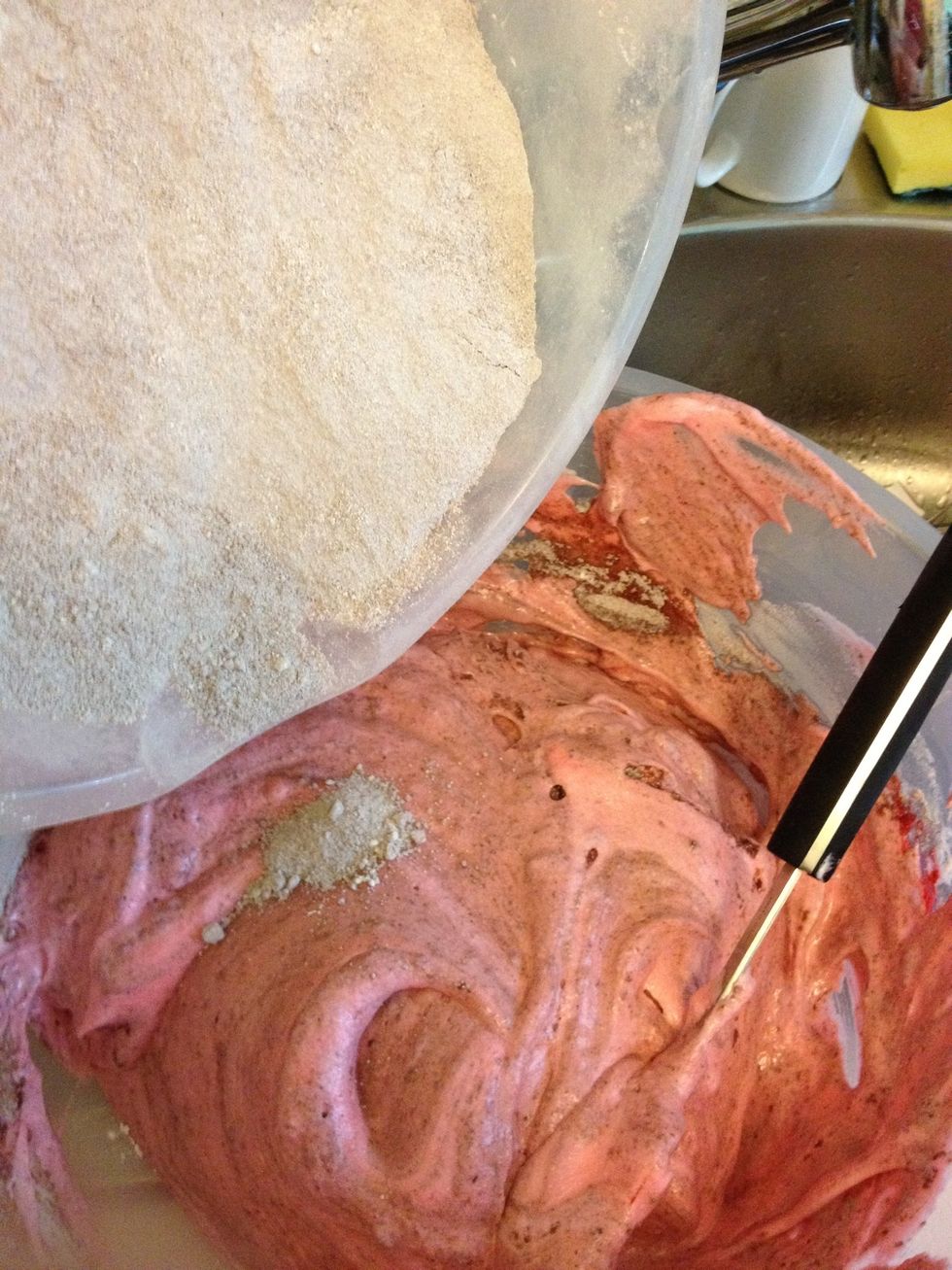 Once the first half is well added, pour the other half in and repeat.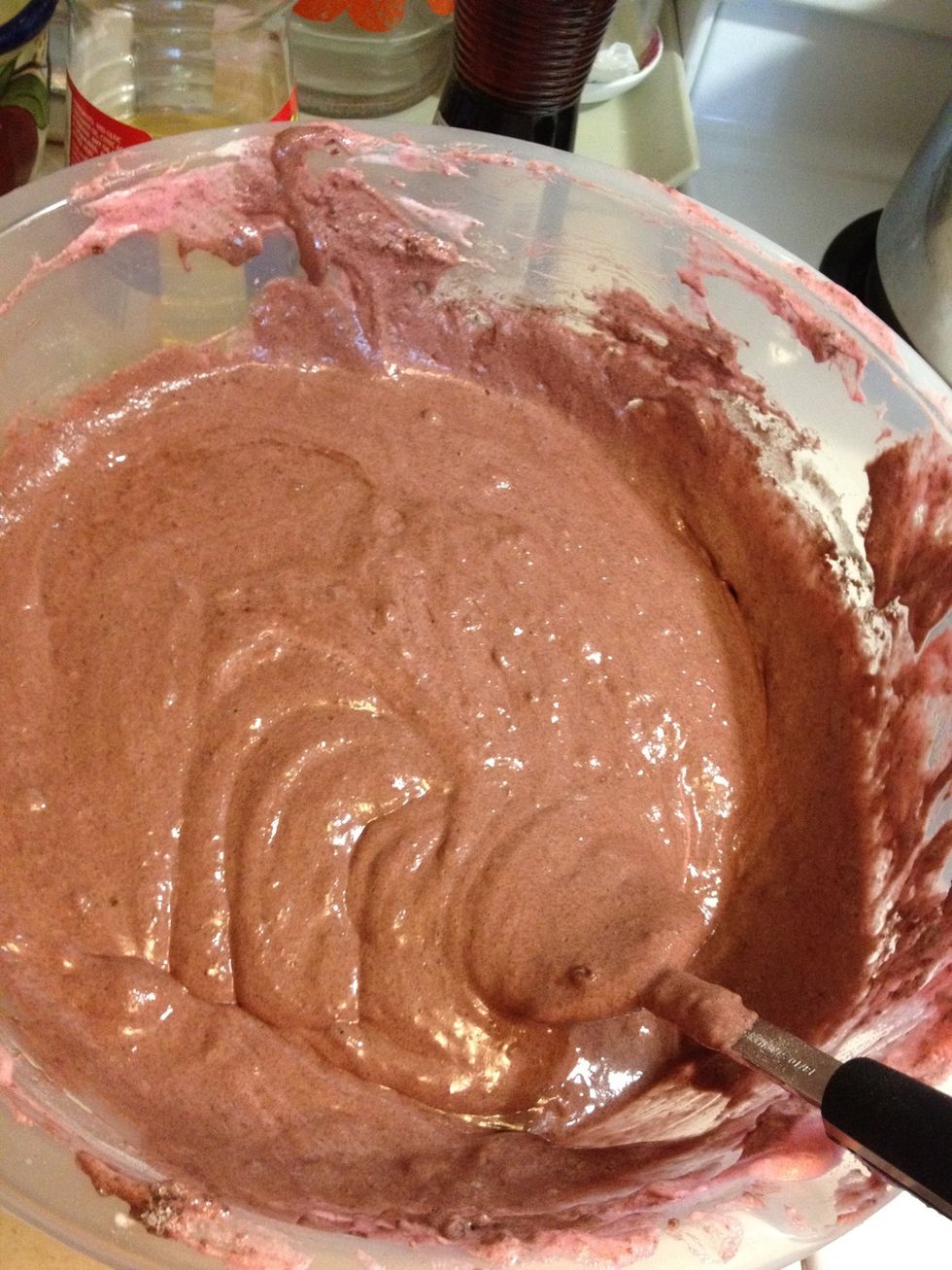 This is what it should look like, or more red if you want a deep hue. Still light and fluffy like before. It should be a little runny like cake batter but more light. Kinda like molten lava!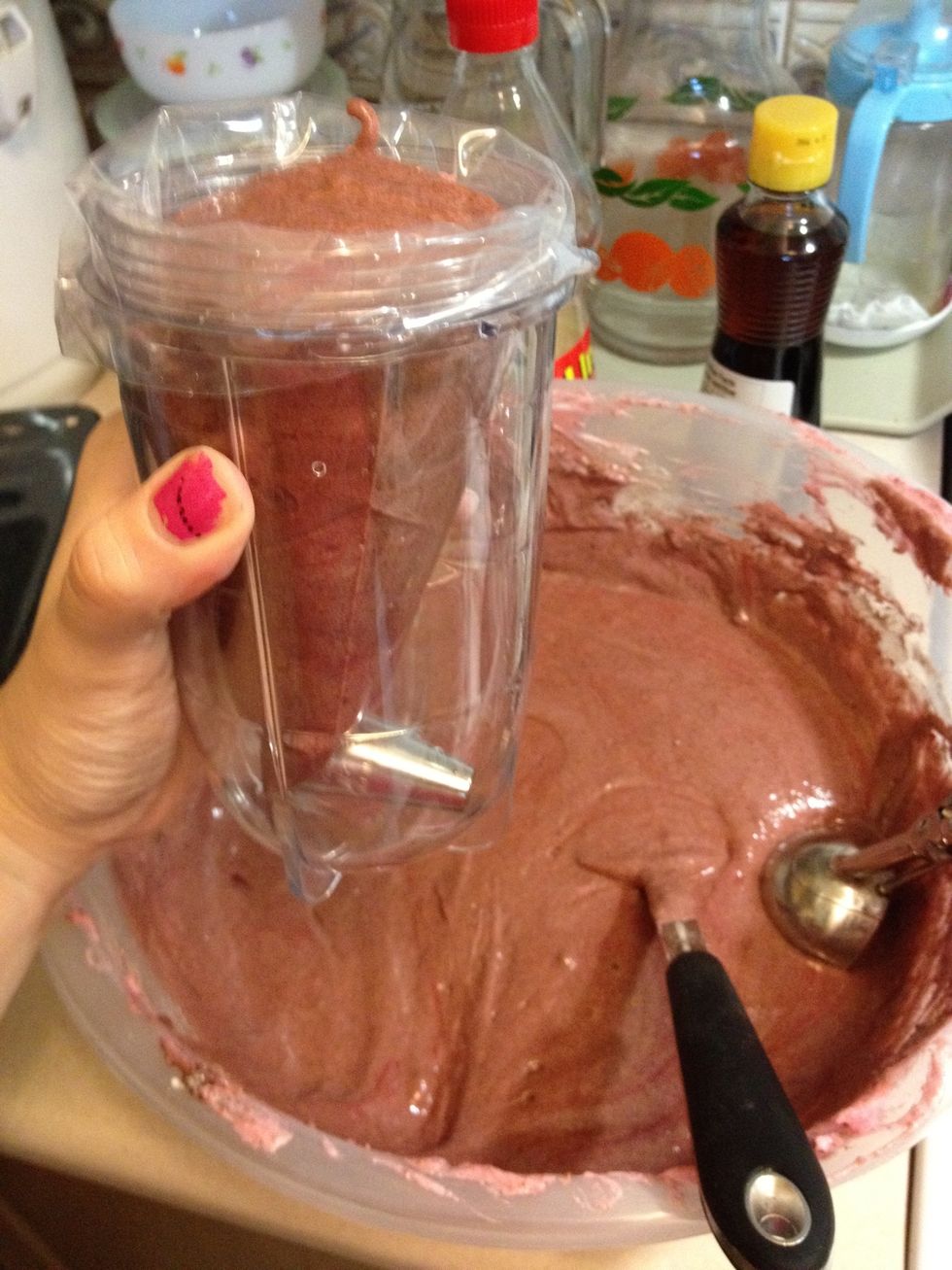 Put you pipe bag upside down in a cup and scoop in the batter. Don't overfill because it will ooze all over your hands!! If you don't have a piping bag, just use a ziploc bag with a small slit cut.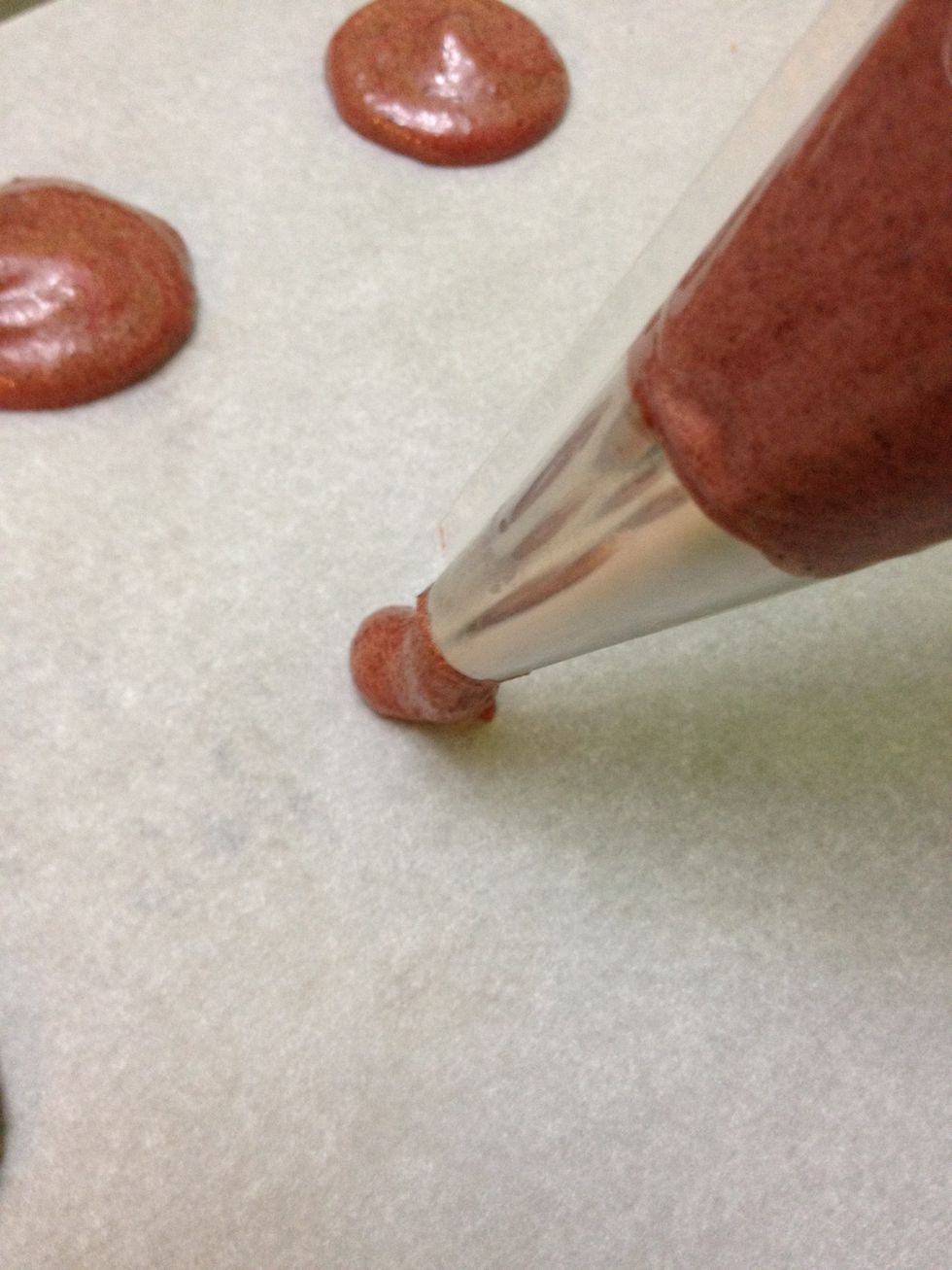 Line parchment paper on a cookie sheet and start making small quarter sized (0.75") circles. Make them kinda like Hershey's chocolate kisses. Keep about 1 inch distance between them.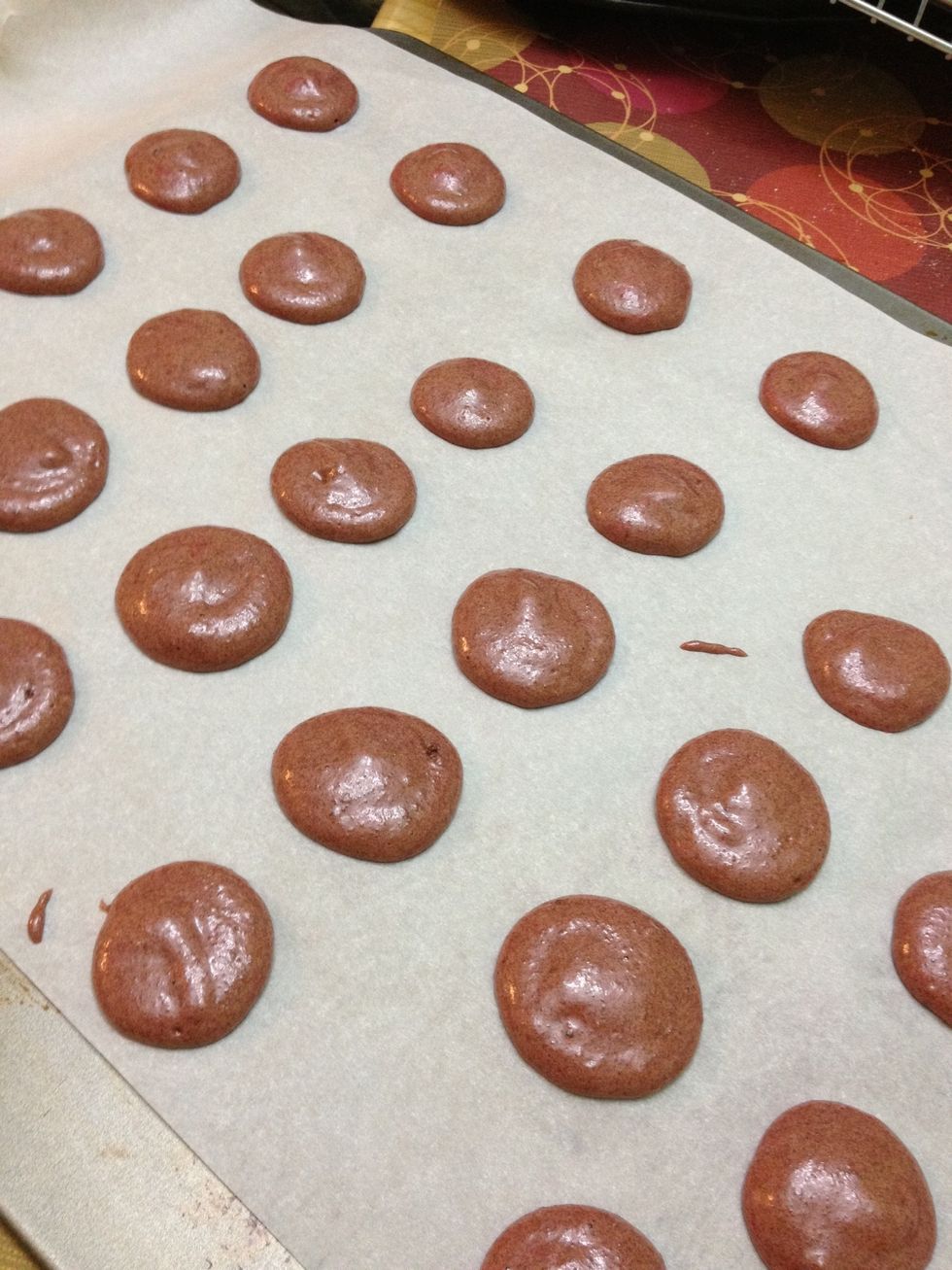 This is how they look on the sheet. IMPORTANT! Use a flat cookie sheet that has no side walls! I found this critical to the success of the macarons. I think it distributes the heat better.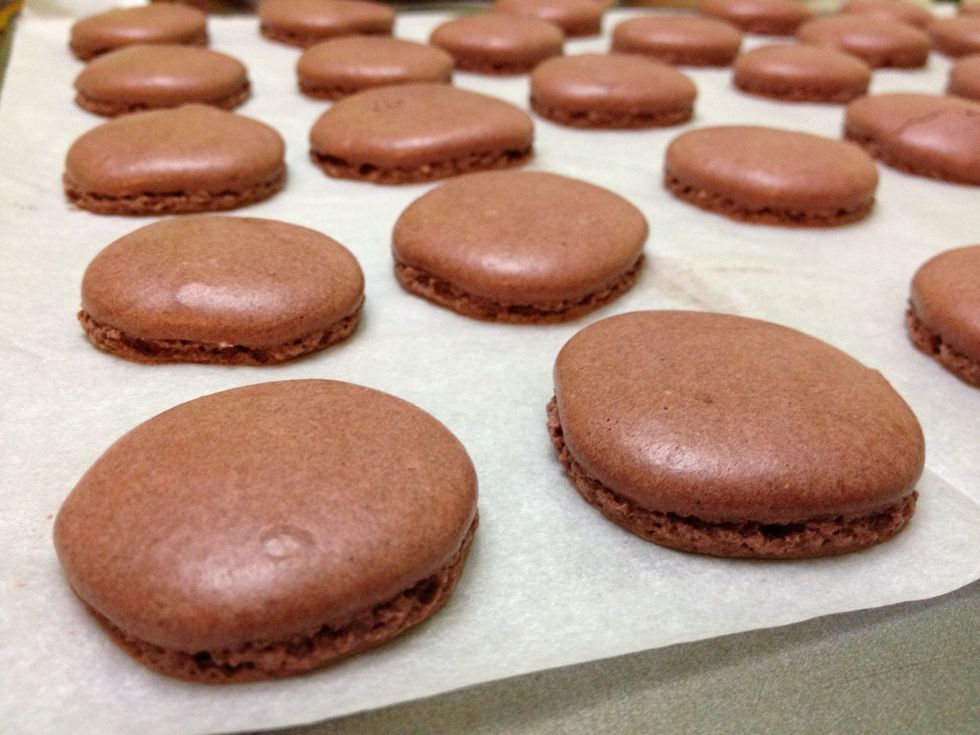 Bake them for about 16- 18 minutes on the TOP racks. (If it's close to the bottom, it will burn!) The outer shell should be crunchy but the insides a little chewy/gooey. Let them cool to touch.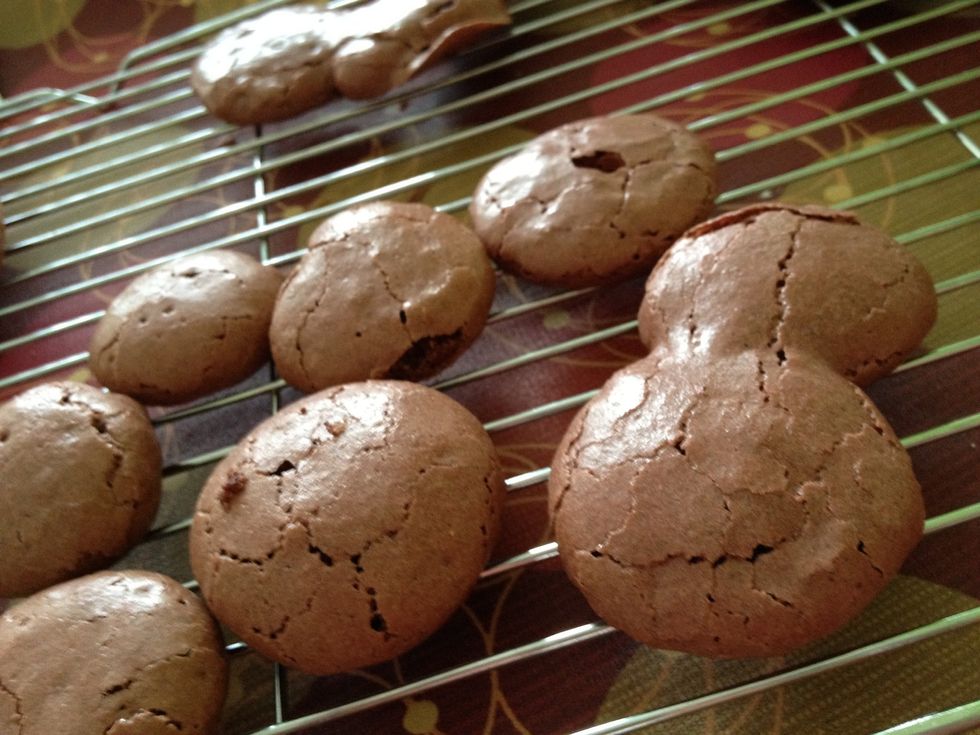 If your baking sheet has walls, they will turn out ugly like this! I made 3 batches, and all the ones baked on a sheet with walls ended up like this. SO get yourself a flat baking sheet with no walls.
Let's make the cream cheese icing (or buy pre-made to save time). Beat the icing sugar, cream cheese and butter together. Add vanilla and beat until it's a frosting texture.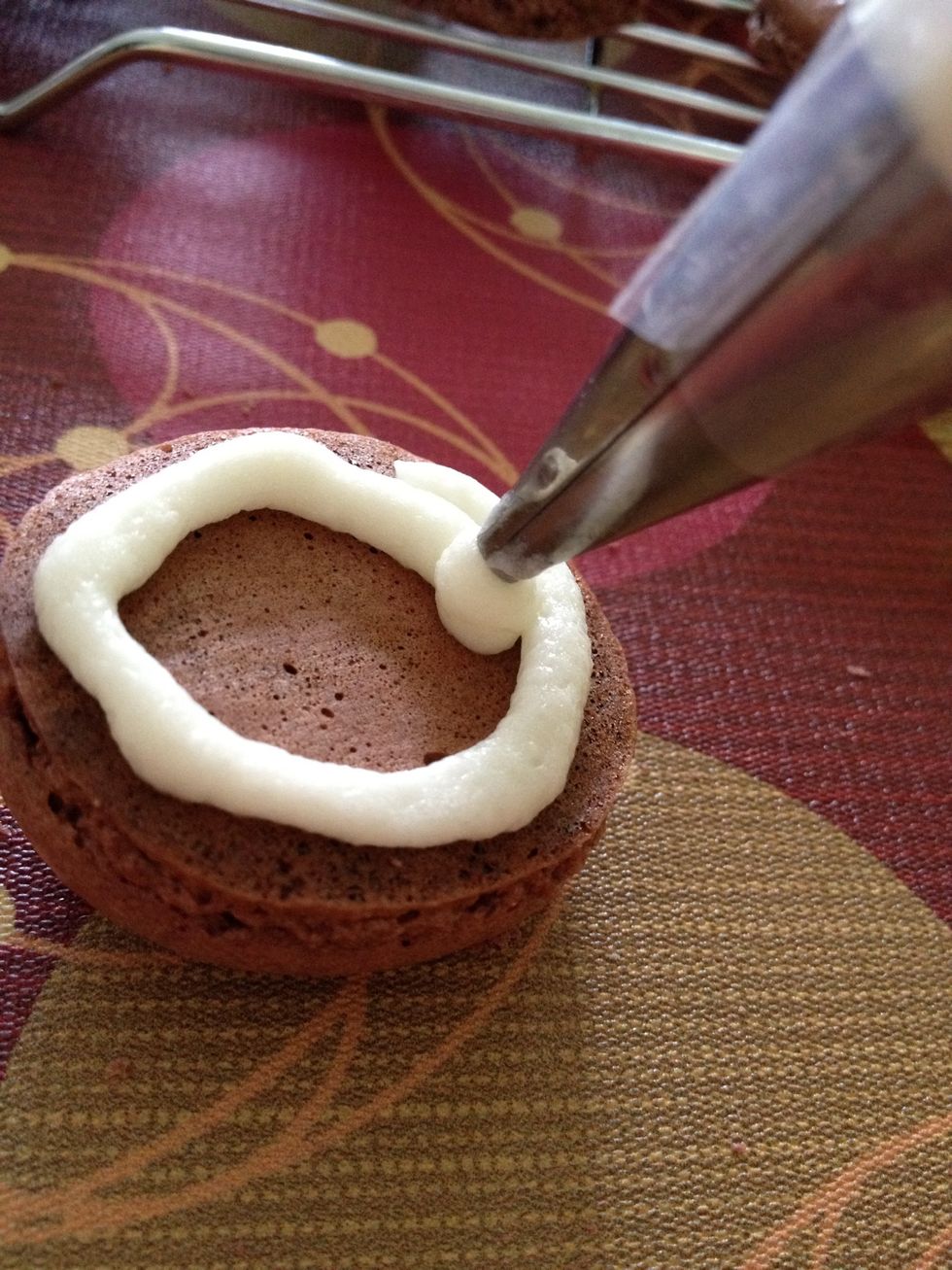 Put the icing in a piping bag and pipe the bottom of a macaron. Be generous but not too much!
Put a top of similar size and press gently!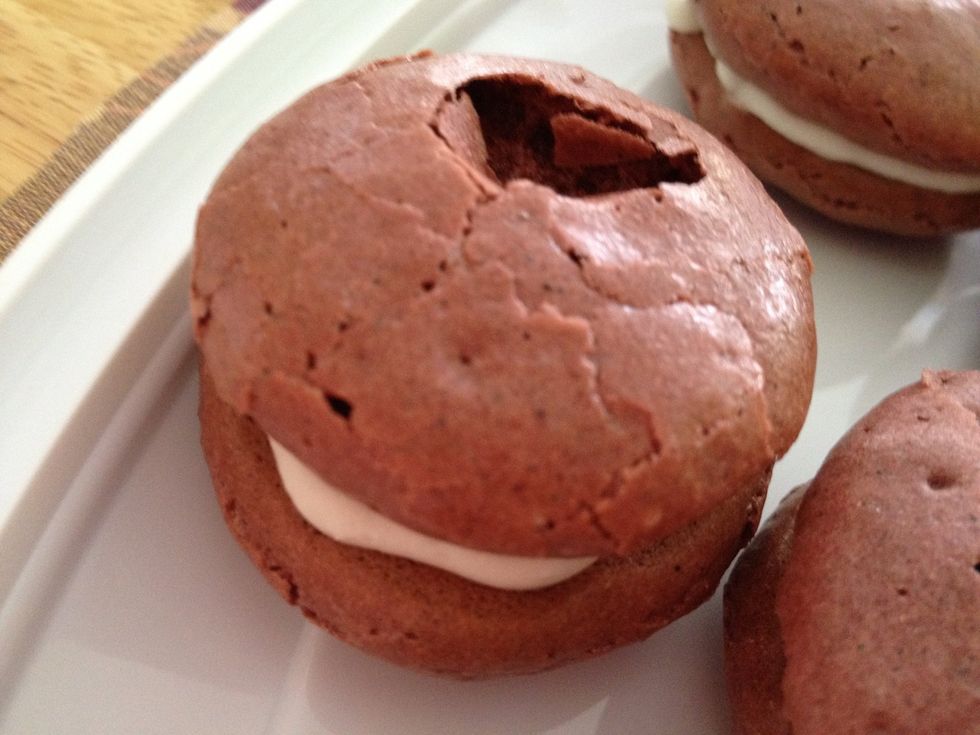 If you press to hard, it may end up like this. 😞
Ta Da! This is how the nice ones look. (the ones on the baking sheet without side walls!) Needs more red but delicious regardless.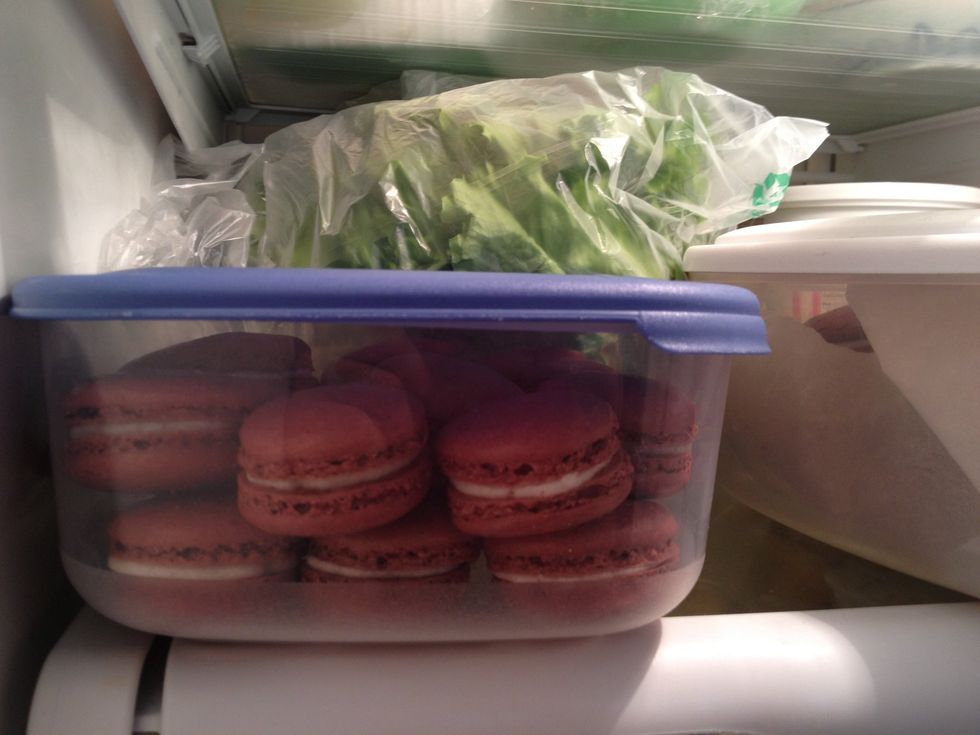 Put them in a air tight container and then in the fridge for at least one hour for the icing centre to harden before serving/eating. Enjoy! Taste best from the fridge otherwise the icing get to soft.
Some macaron recipes call for aged egg, leaving the baking sheet w/ batter out to "dry" and tapping the sheet on the counter to remove air bubbles. I didn't do any of these and it was still a success!
3/4c Almond Flour (Ground Almonds)
1/2 Icing Powdered Sugar
1/3c Unsweetened Cocoa Powder
1.0pch Salt
3.0 Egg Whites (must be room temperature)
4.0Tbsp Granulated White Sugar
4.0Tbsp Butter (for cream cheese icing)
1/4c Cream Cheese (for cream cheese icing)
1/4tsp Vanilla Extract (for cream cheese icing)
1.0c Icing Sugar (for cream cheese icing
1.0 Parchment Paper
1.0 Piping Bag or/ Ziploc Bag
1.0 Flat without sidewall Baking Sheet