How to make red velvet cupcakes or a cake!!!
The delicious not so nutritious dessert!!!
5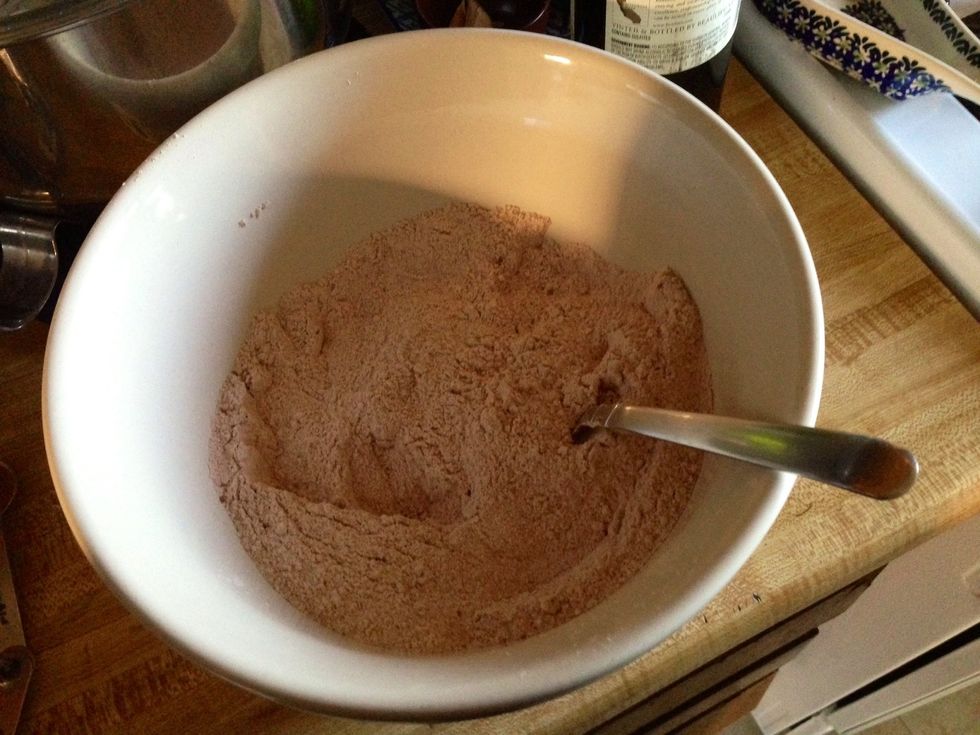 First sift all the dry ingredients together in a large bowl. My sifter is m.i.a so i used a fork
Next mix all the liquid ingredients together in a medium sized bowl. I forgot to take a picture of this step but watevs.
If you dont have buttermilk just pour a little less then a cup of milk and a tablespoon of vinegar together, wait 5 minutes and tada you have buttermilk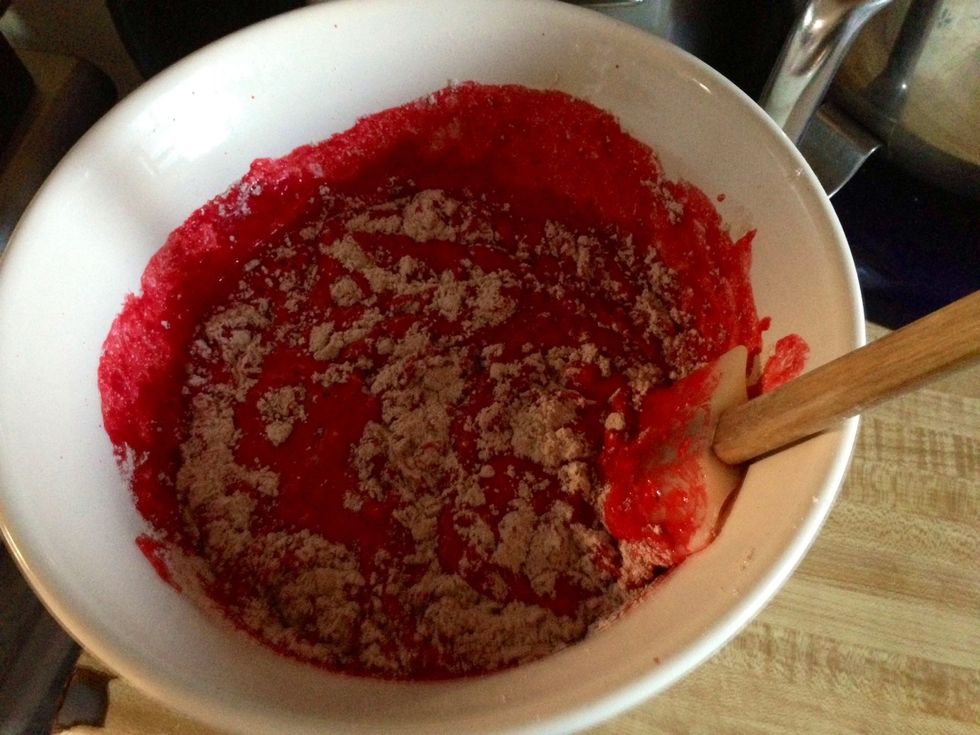 Pour liquid ingredients into the bowl of dry ingredients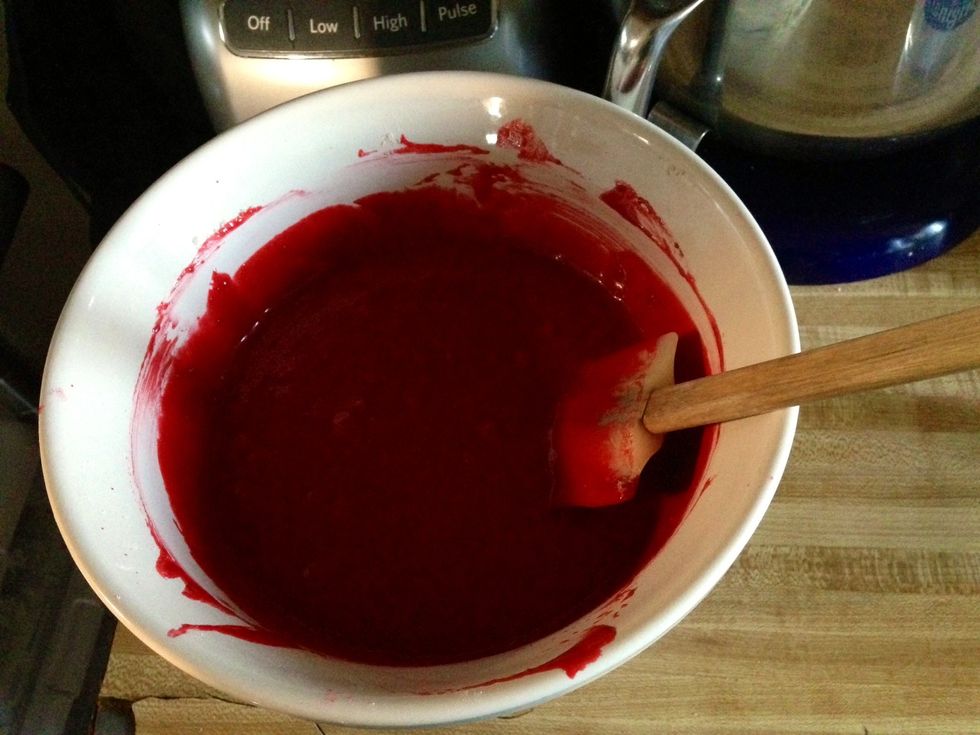 Next mix the two until you have a smooth mixture
Pour the mixture into cupcake tins or a cake pan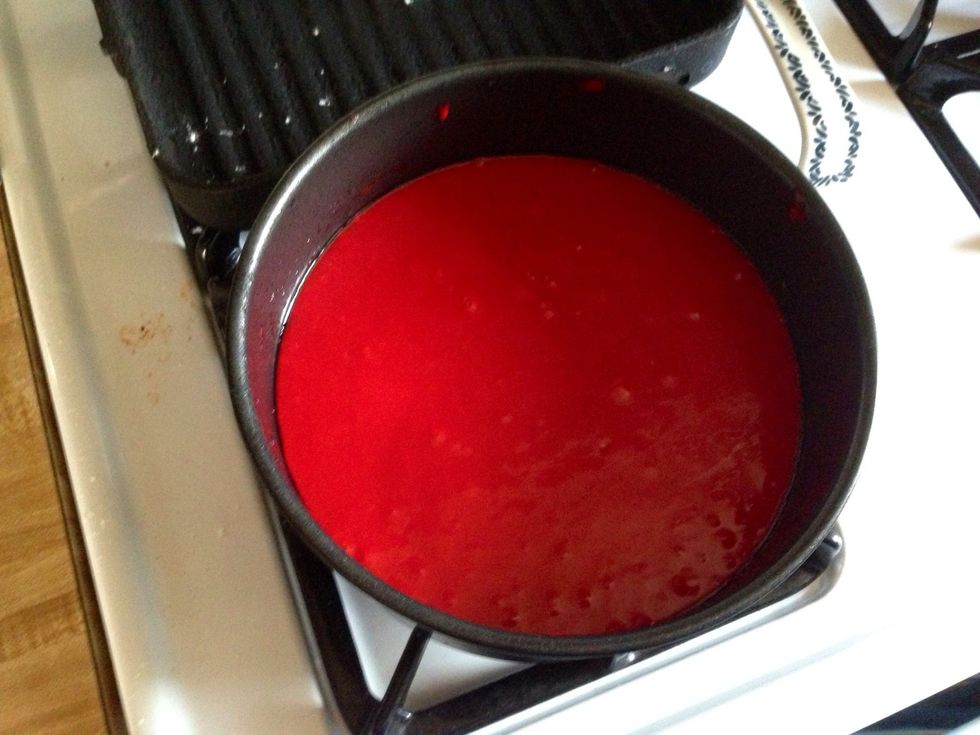 The cake batter in cake pan, it was so red i loved it!!
If you make a cake bake for 30 mins and if you make cupcakes bake for about 15 mins depending on your oven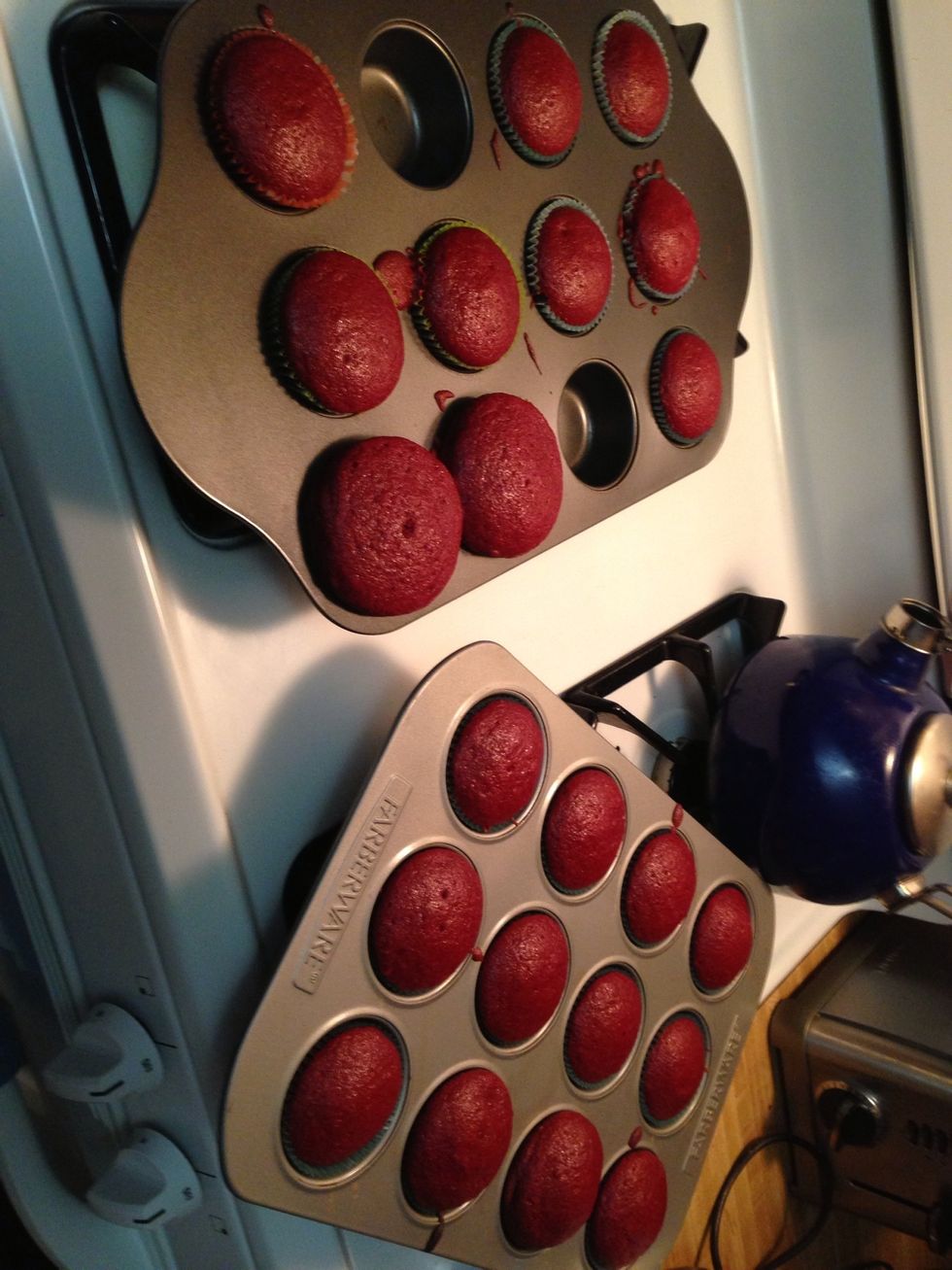 Cupcakes are done!!!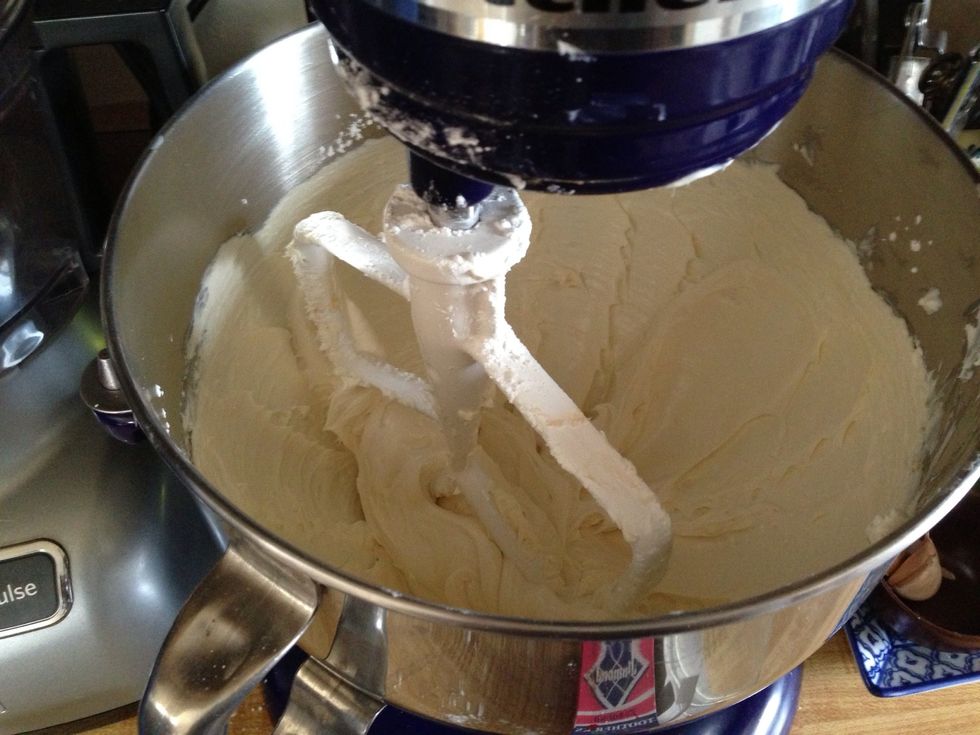 For the icing mix cream cheese, powdered sugar, and vanilla extract or lemon juice together until its a smooth consistency i dont measure these out so i dont know the measurements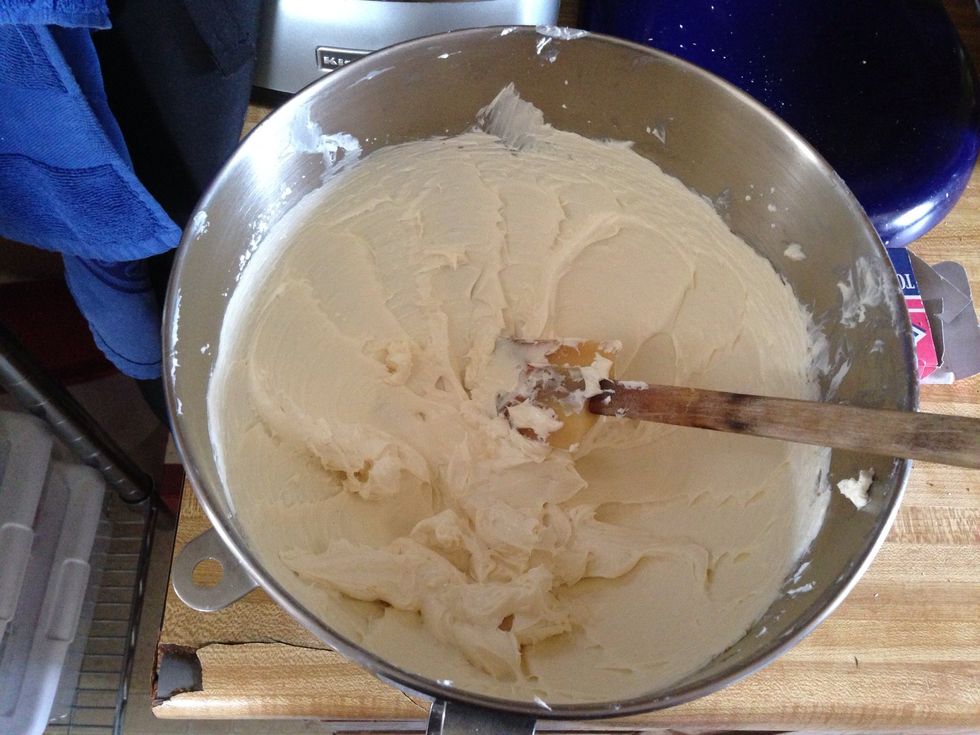 Icing is done!!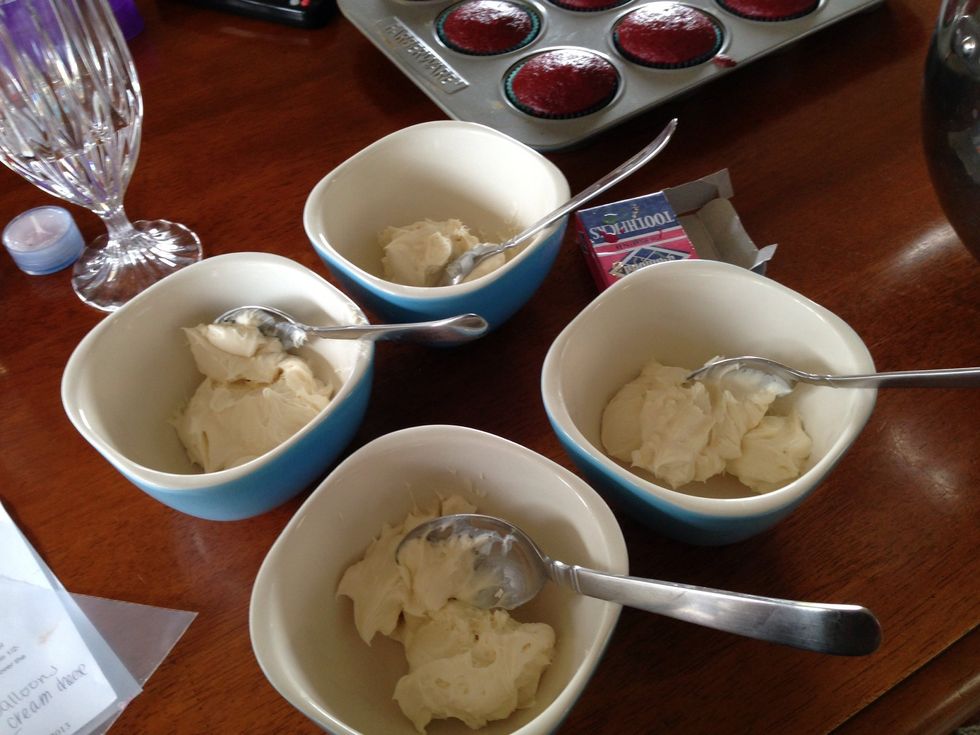 Put the icing into seperate bowls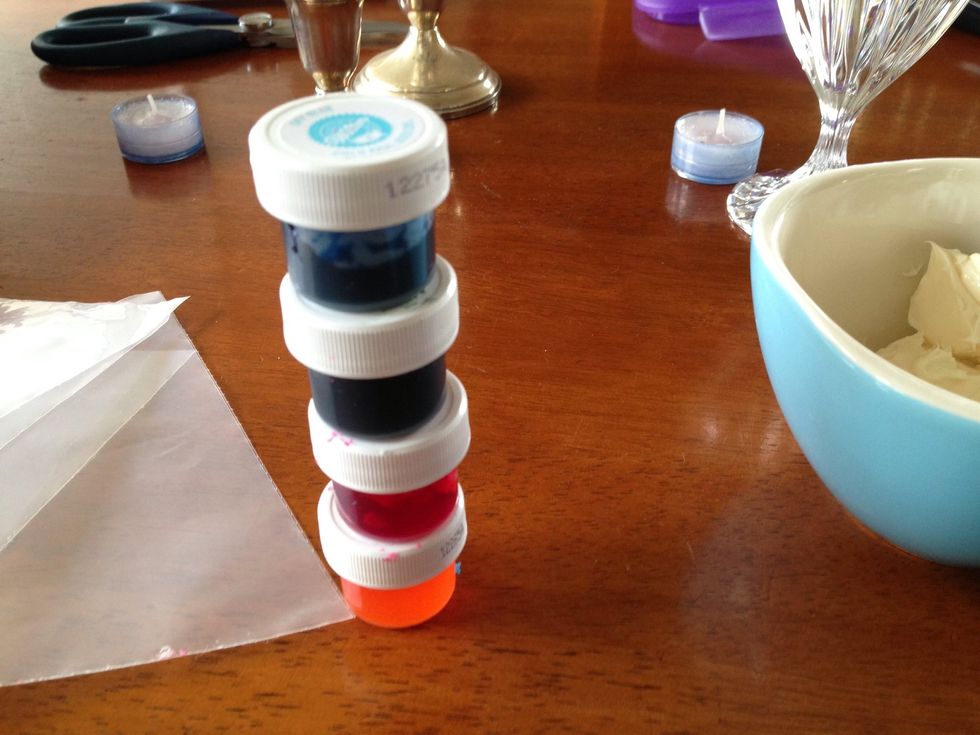 These are the dyes i used theyre from wilton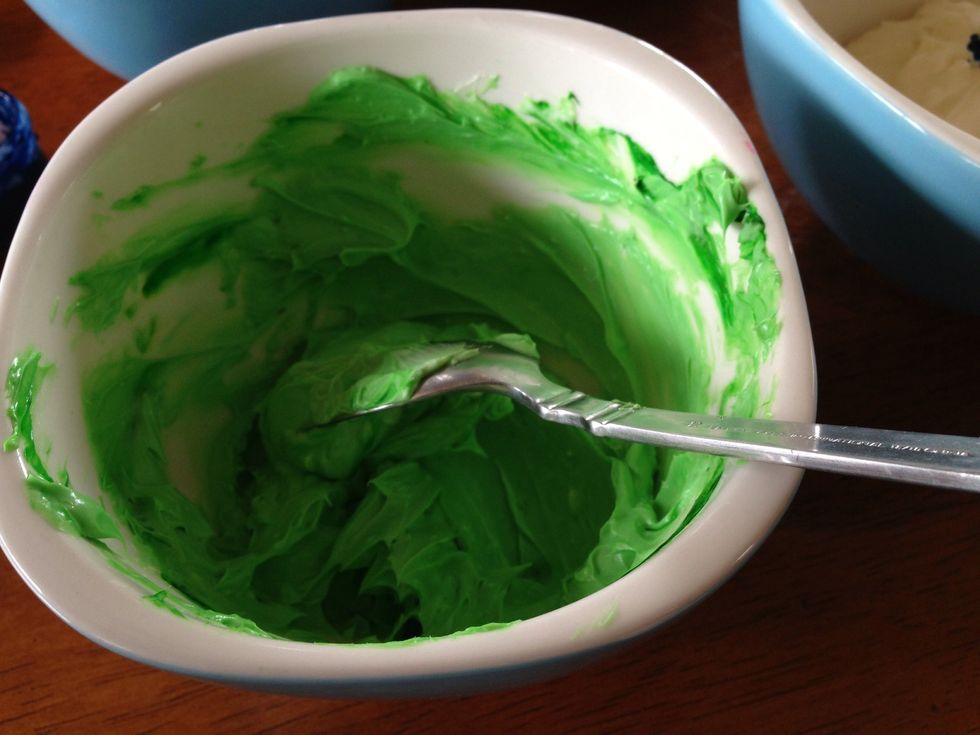 Green!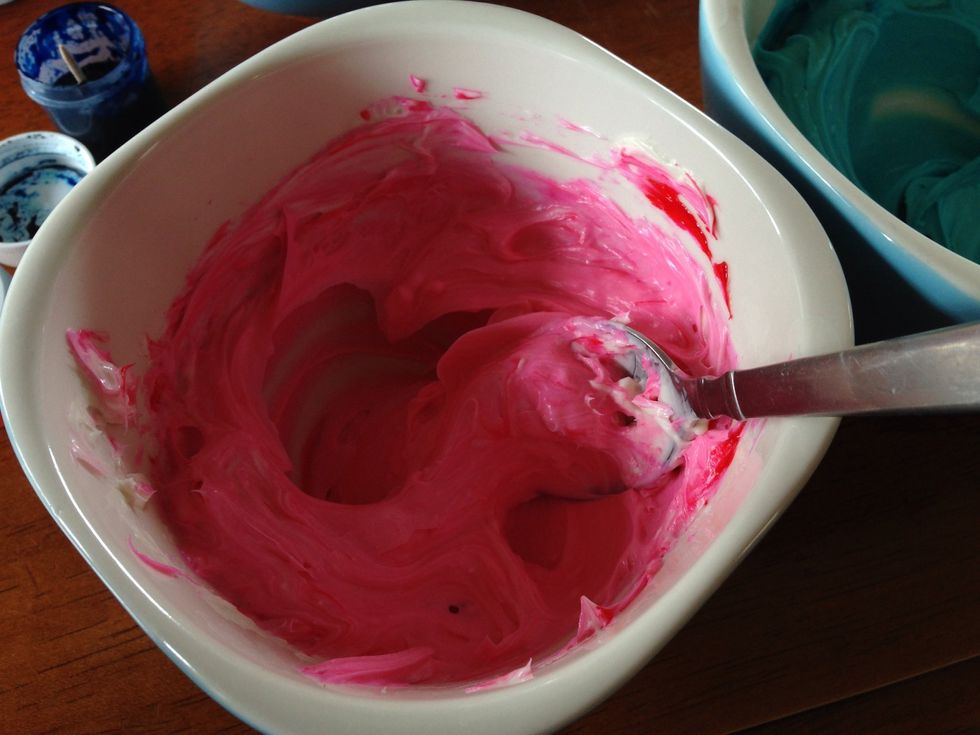 Pink!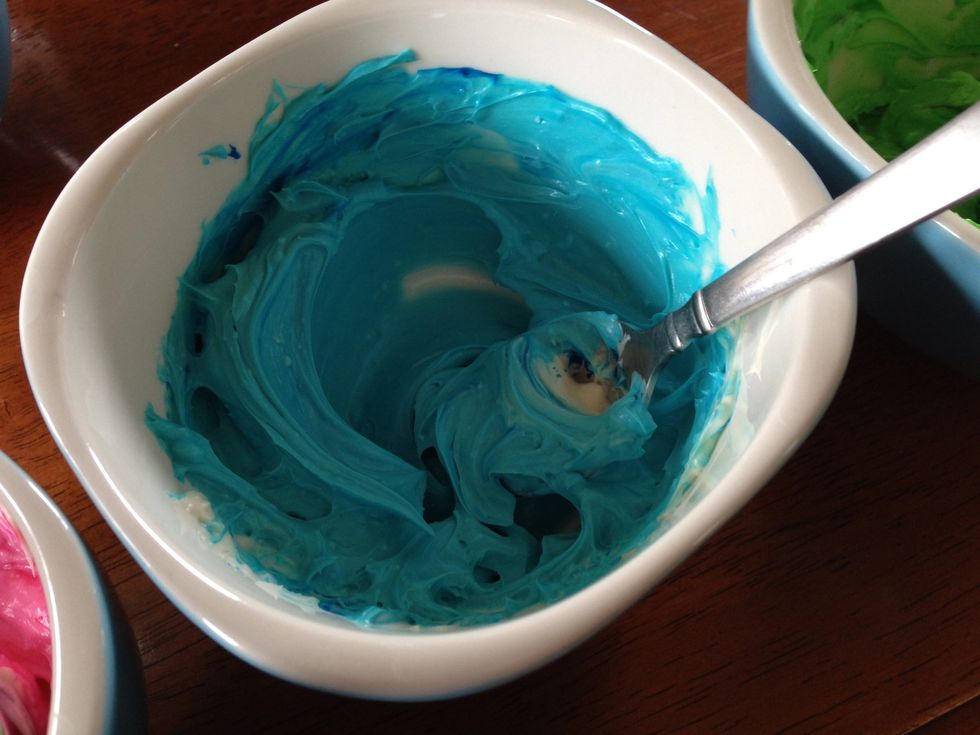 Blue and i forgot a pic of yellow!
Now decorate until your hearts content or you run out of icing!!! This are mine i ran out and had to smear some on some instead of piping. Enjoy!!!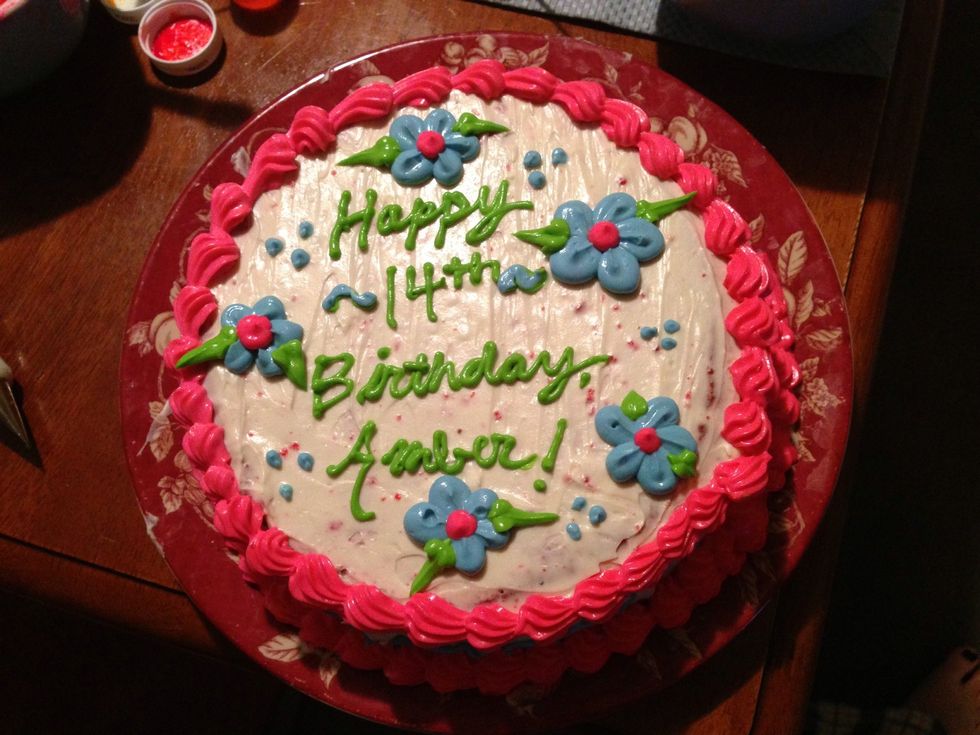 This is the cake decorated. It was for my friends birthday
1/2c Flour
1/2c Sugar
1.0tsp Baking soda
1.0tsp Fine salt
3.0tsp Cocoa powder
1.0c Vegetable oil
1.0c Buttermilk at room temp
2.0 Large eggs
1.0oz Red food coloring
1.0tsp White distilled vinegar
1.0tsp Vanilla extract