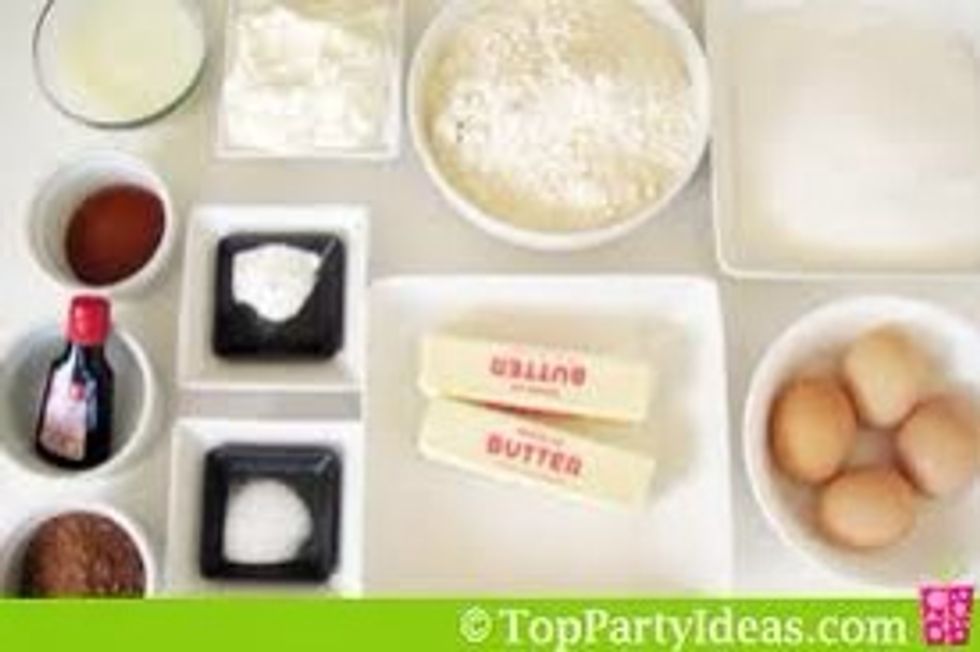 Prepare ingredients
Sift together flour, cocoa powder, baking powder and salt. Set aside
In a mixing bowl, cream butter in medium speed and add the sugar into it. Then add the egg( must be in room temperature)
To the butter mixture, add into it the dry ingredients alternately with the buttermilk mixture; buttermilk plus the red food coloring.
You must work fast. Mix the baking soda and vinegar till it fizzes up. Add to the batter and divide it to your cupcake molds. Bake for 18-20 minutes and cool
Make your frosting. Cream your cream cheese and add the sifted powdered sugar to it. Add the whipping cream and vanilla extract . Frost your cupcakes!!!!
1 1/4 cups of All Purpose flour
1 tbsp cocoa powder
1/2 tsp baking powder
1/2 tsp salt
1/4 cup butter
3/4 cup granulated sugar
1 tsp vanilla extract
1/4 tbsp vinegar
1/2 tsp baking soda
1 tbsp red food coloring
1 large egg
1 cup buttermilk
1/2 cup cream cheese
1 cup whipping cream
1/2 cup powdered sugar
1 tsp vanilla extract