How to make red velvet cookies with cream cheese filling
8-12 cookie sandwiches, depending on the size!
20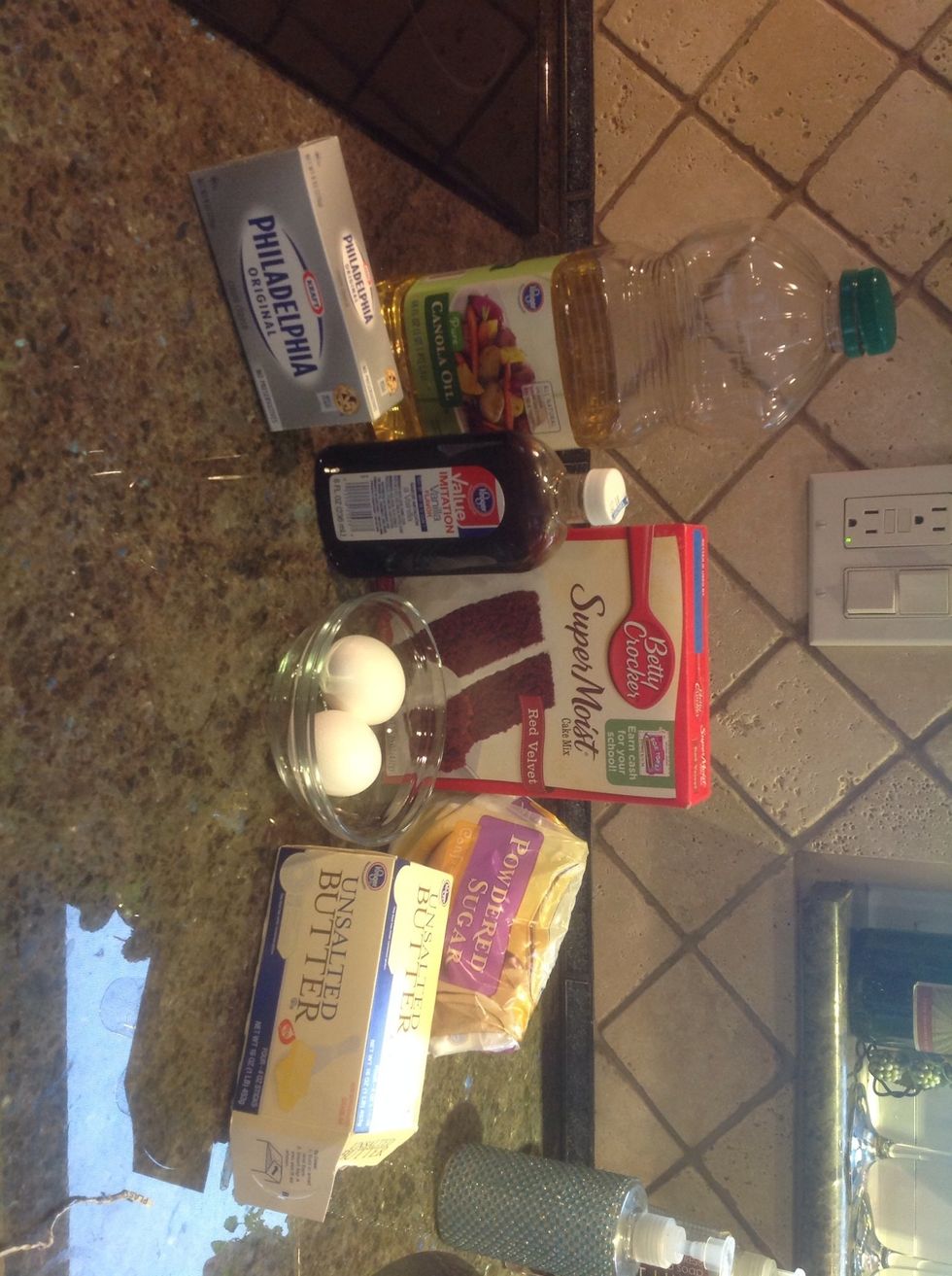 Here are the ingredients we need, lets get started!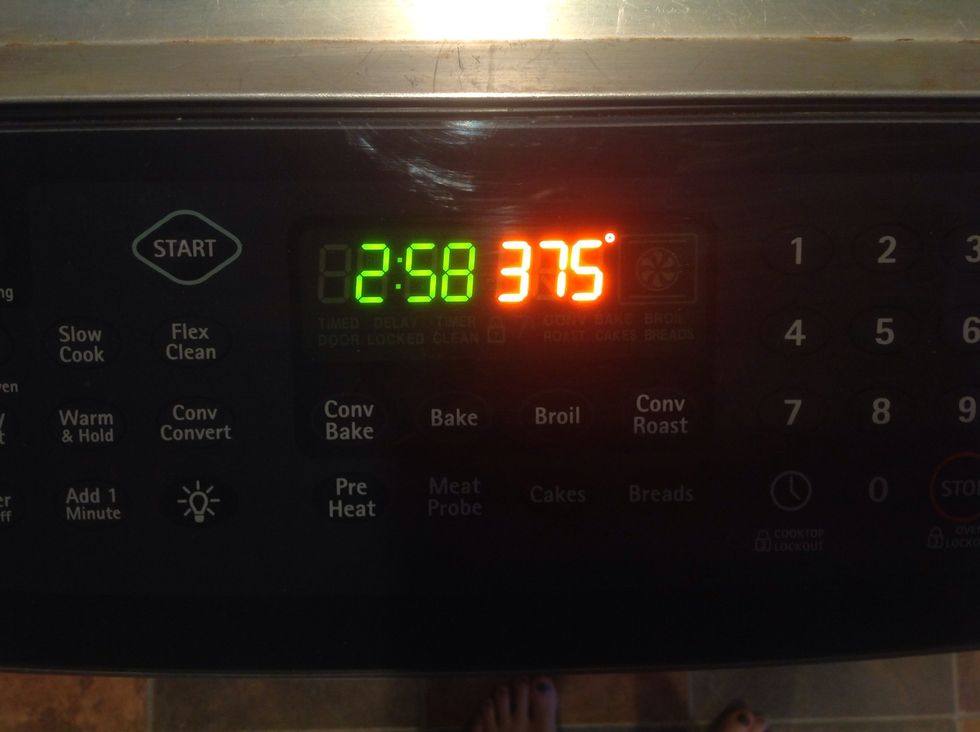 Preheat the oven to 375 degrees.
In a large bowl, combine one box of red velvet cake mix, 2 eggs, 1/3 cup of oil, and 1 &1/2 tsp. of vanilla extract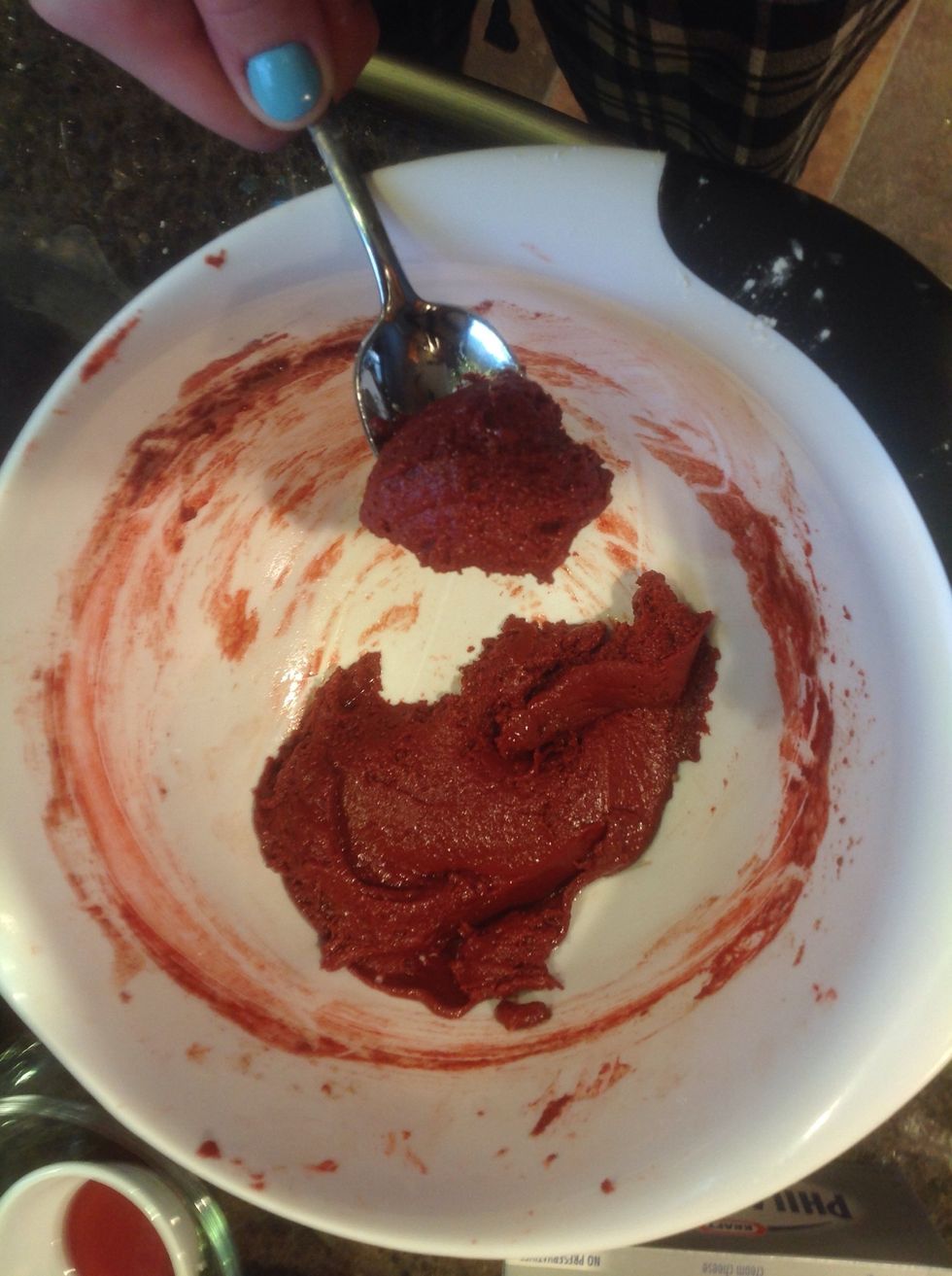 Scoop out pieces of dough, about one tablespoon in size or bigger. (The dough will be gooey).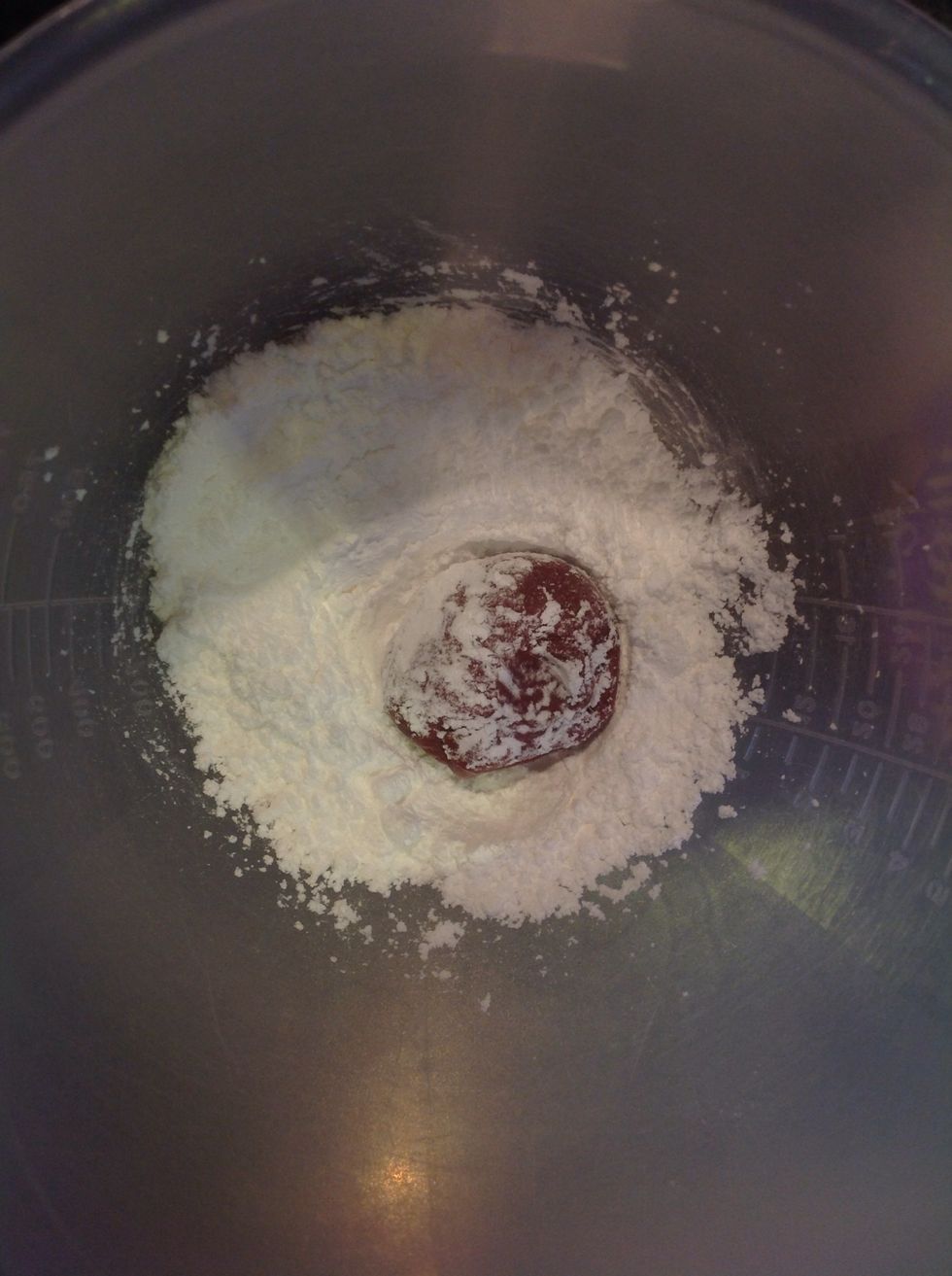 Drop the dough into about 1/2 cup of powdered sugar, and roll it around until fully covered.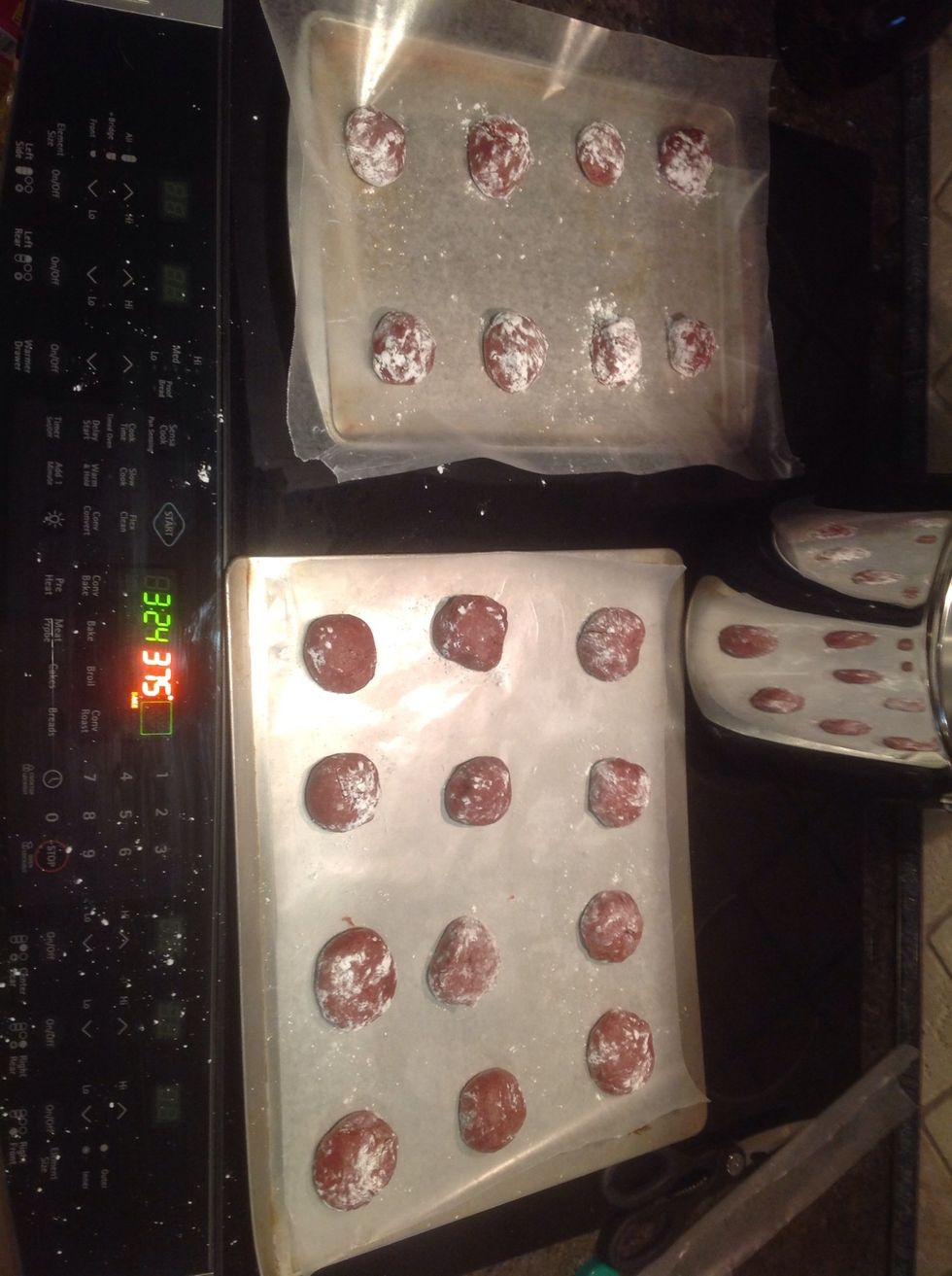 Place on cookie sheets, about 2 or 3 inches apart. (Make sure there is an even amount of cookies!)
Bake for 7-10 minutes, then let cool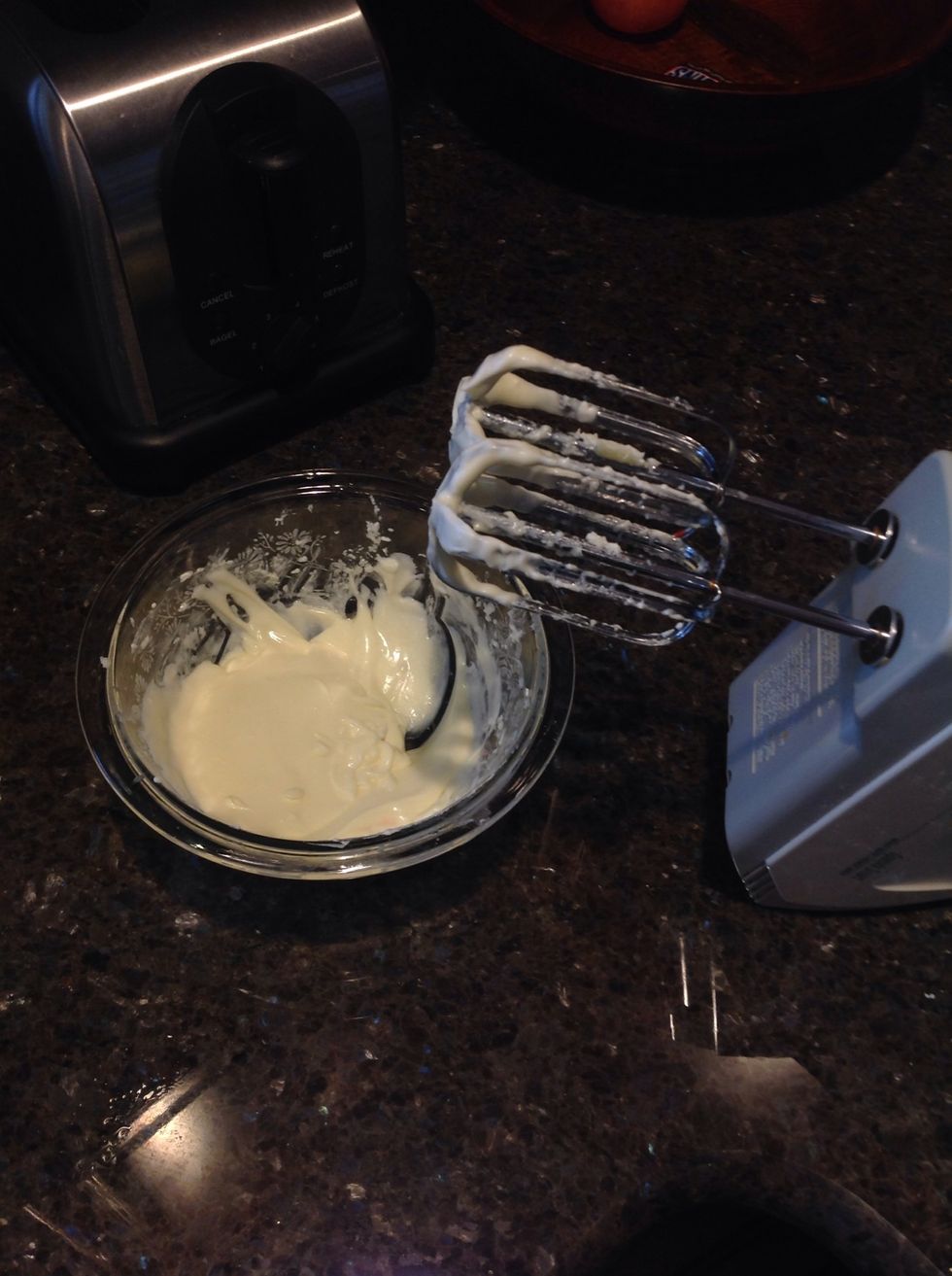 For the filling: Beat 4 ounces of softened cream cheese, and 1/4 cup of softened butter until smooth.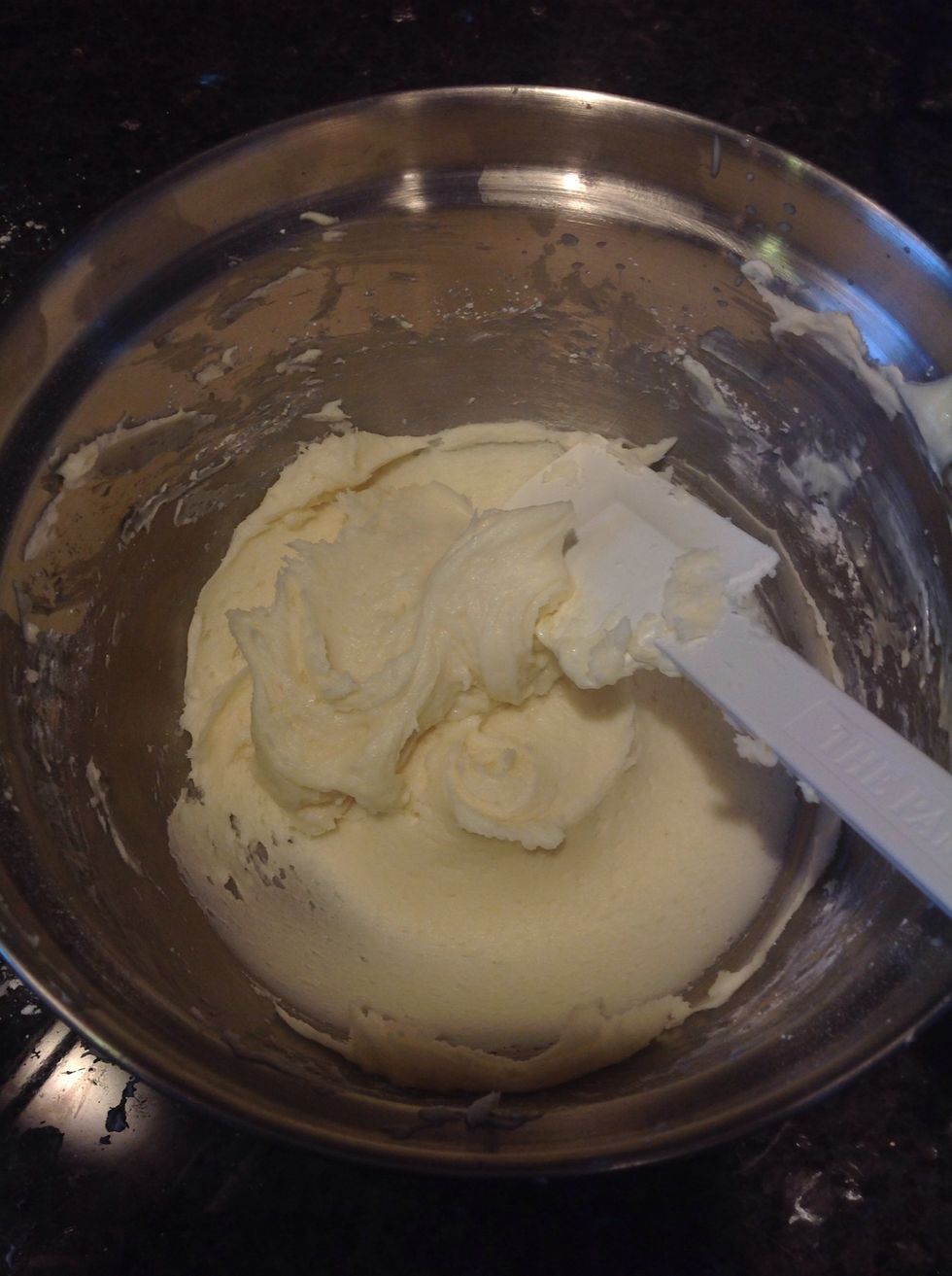 Add 1 teaspoon of vanilla extract, and slowly add 3-4 cups of powdered sugar until you reach your desired constancy.
Flip over half of the batch of cookies, then put the filling on. I found it worked best to spoon the filling on, then spread it with my fingers.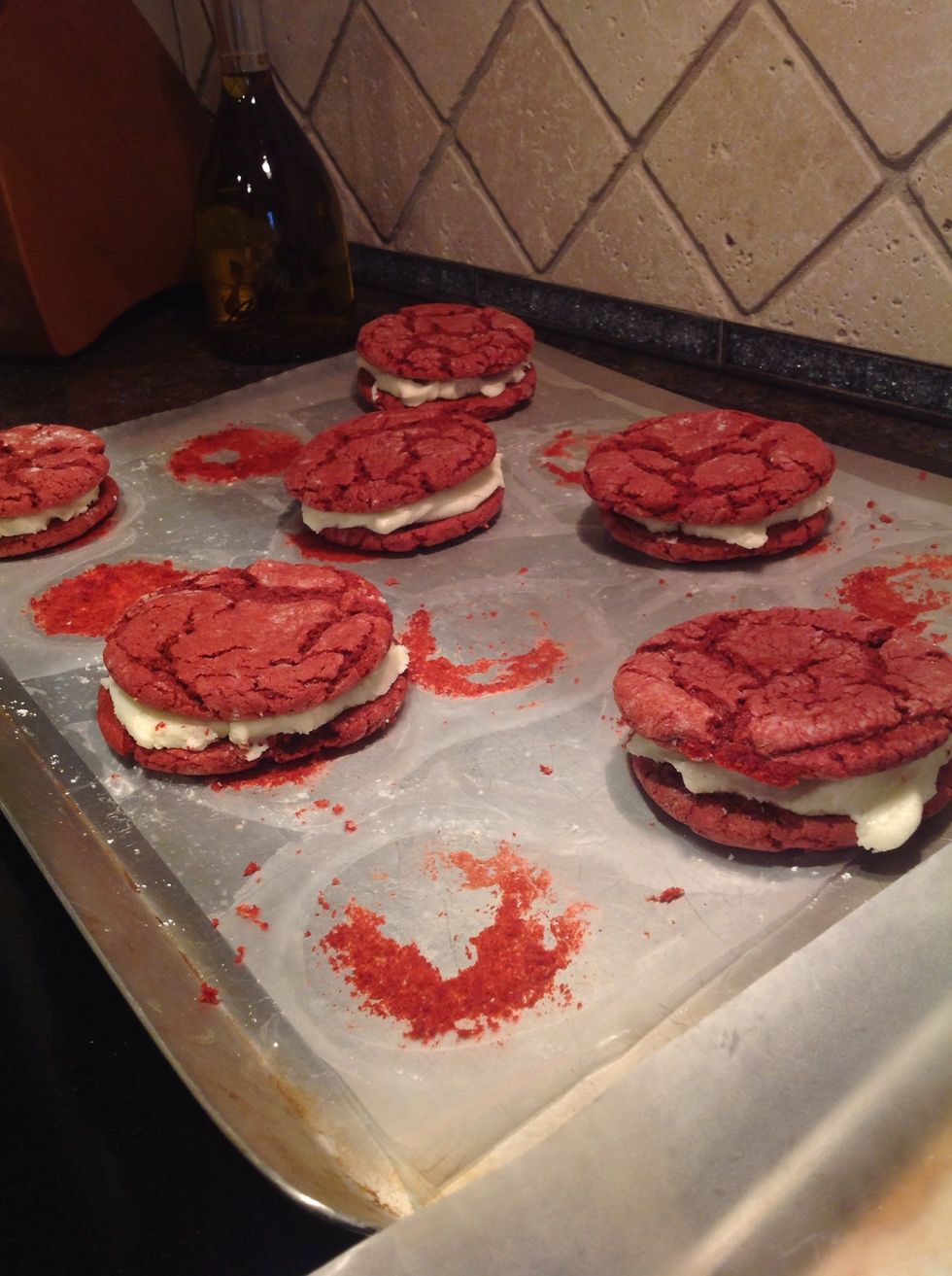 Put the other cookie on top, and all done! I was able to make 10 cookie sandwiches.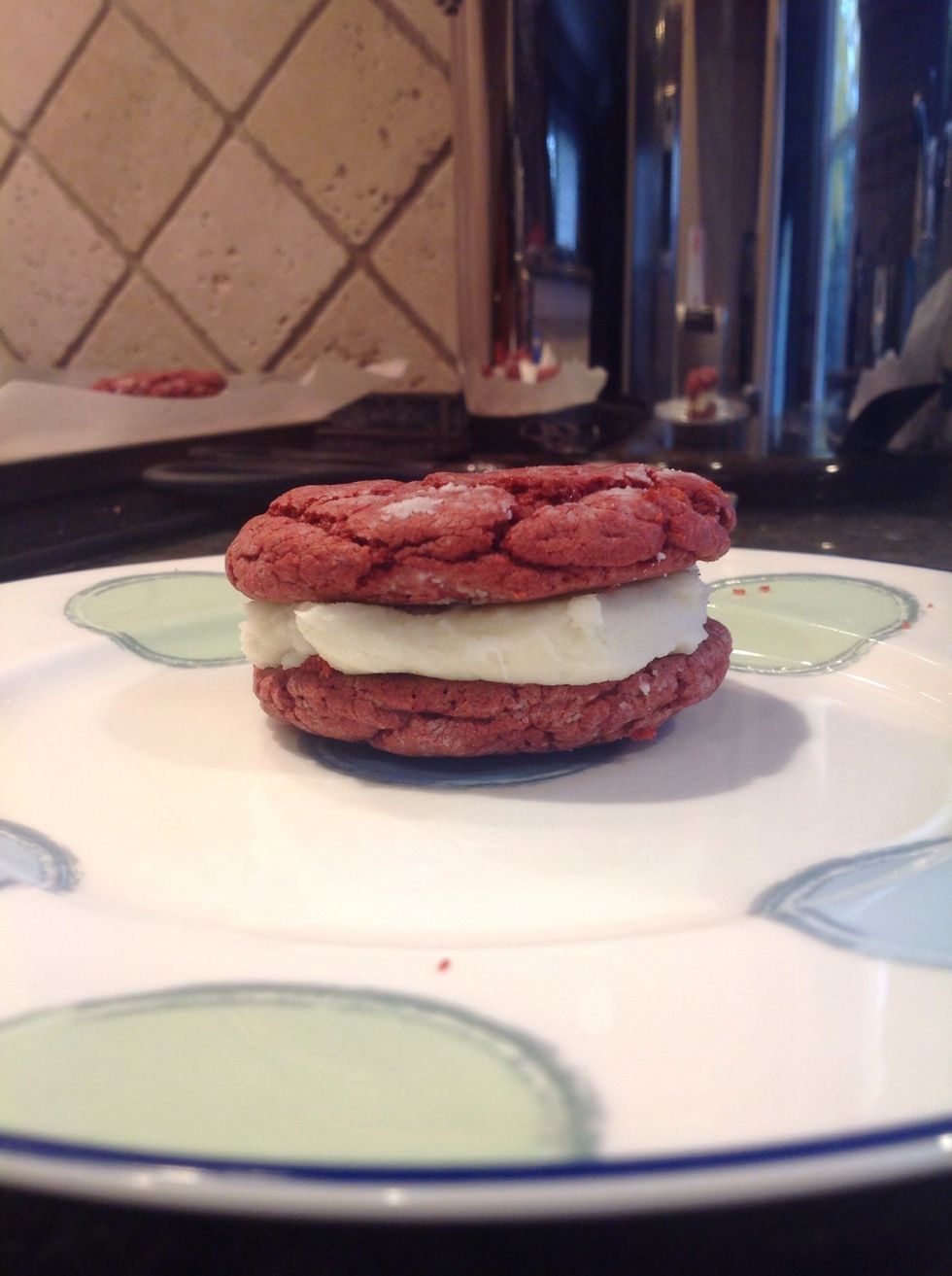 Enjoy!!! :)
1.0 Box of Red velvet cake mix
2.0 Eggs
1/3c Oil
1/2tsp Vanilla extract
1/2c Powdered sugar
4.0oz Cream cheese (softened)
1/4c Butter(softened)
1.0tsp Vanilla extract
4.0c Powdered sugar