This dish can be eaten as a warm or cold dish. You may replace the frozen green peas by any type of beans.
8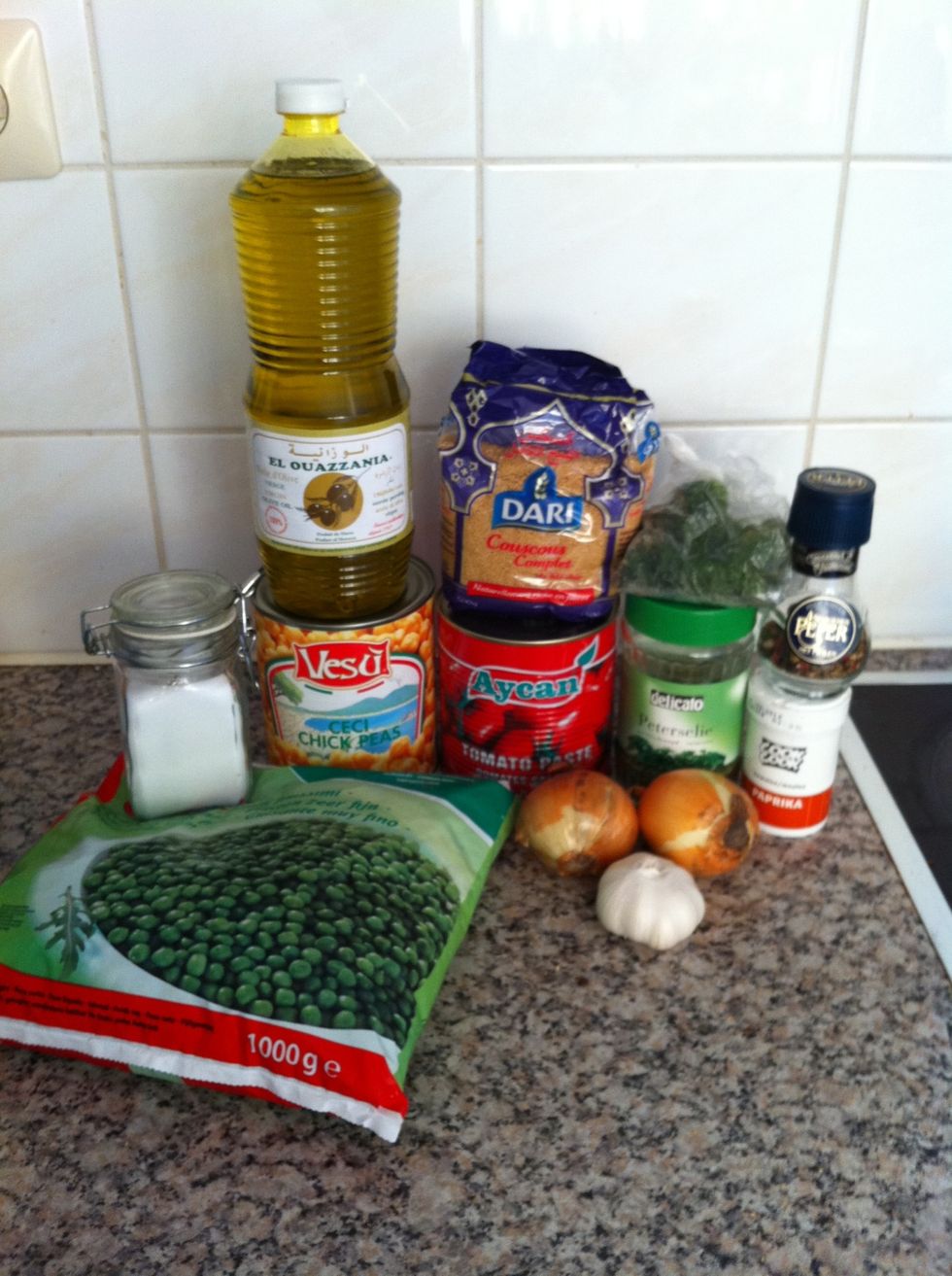 Gather the ingredients.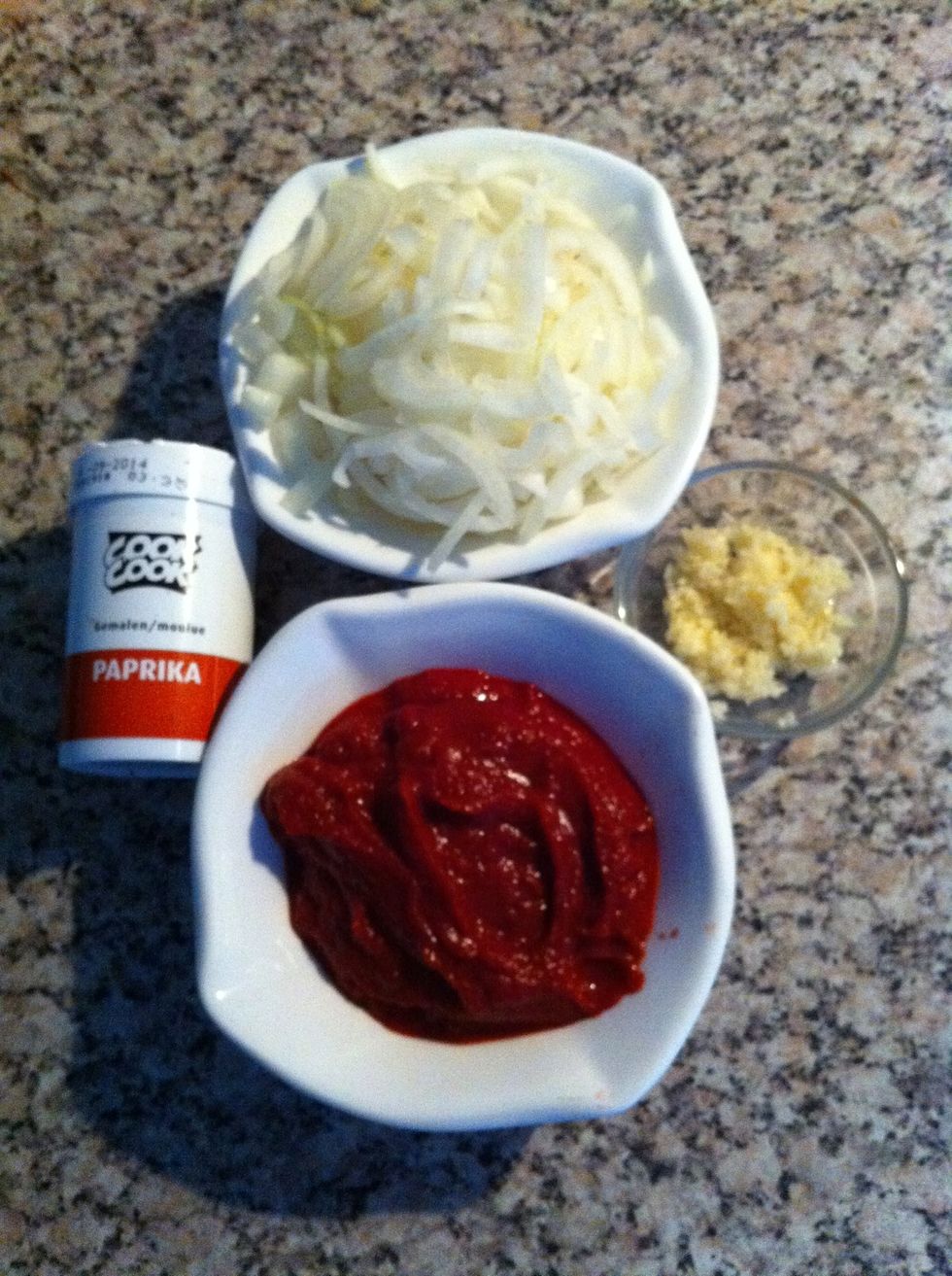 Gather the ingredients for the first step: onions into half rings, chopped garlic, 5 tbsp tomato paste and 4 tbsp paprika paste (I realized I didnt have paprika paste, so I used paprika powder).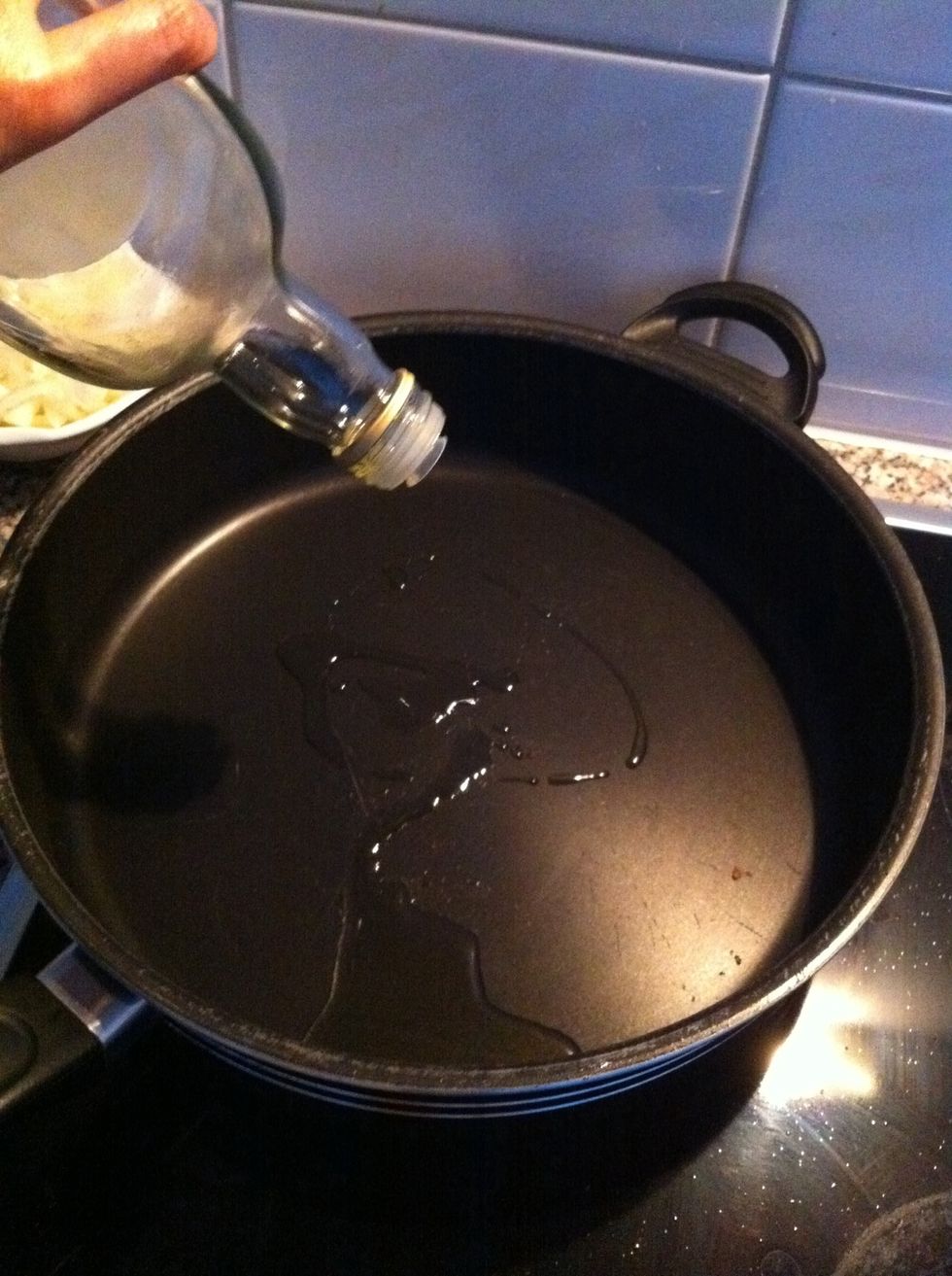 Add olive oil into hot pan.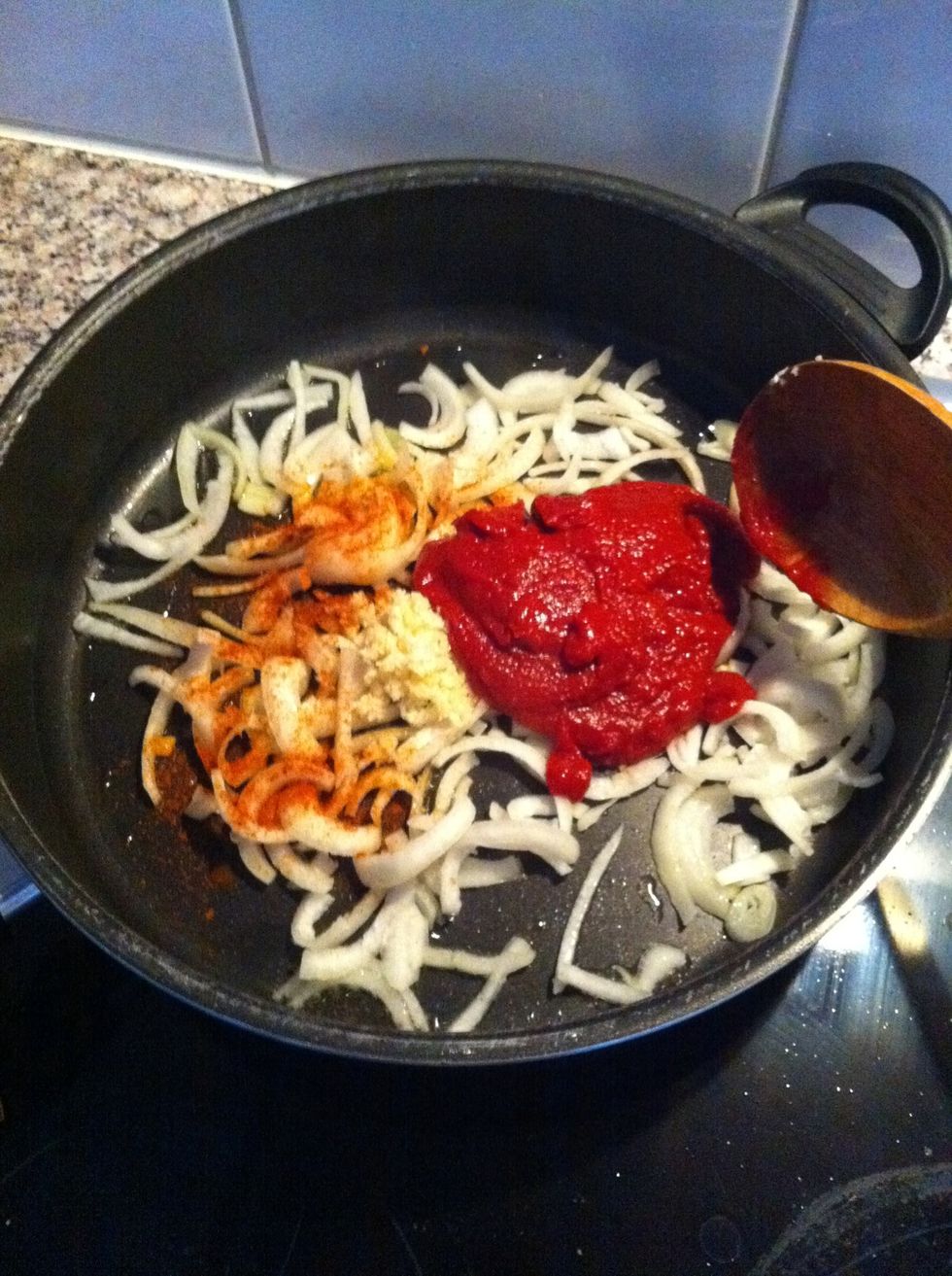 Put the ingredients of the first step into the pan.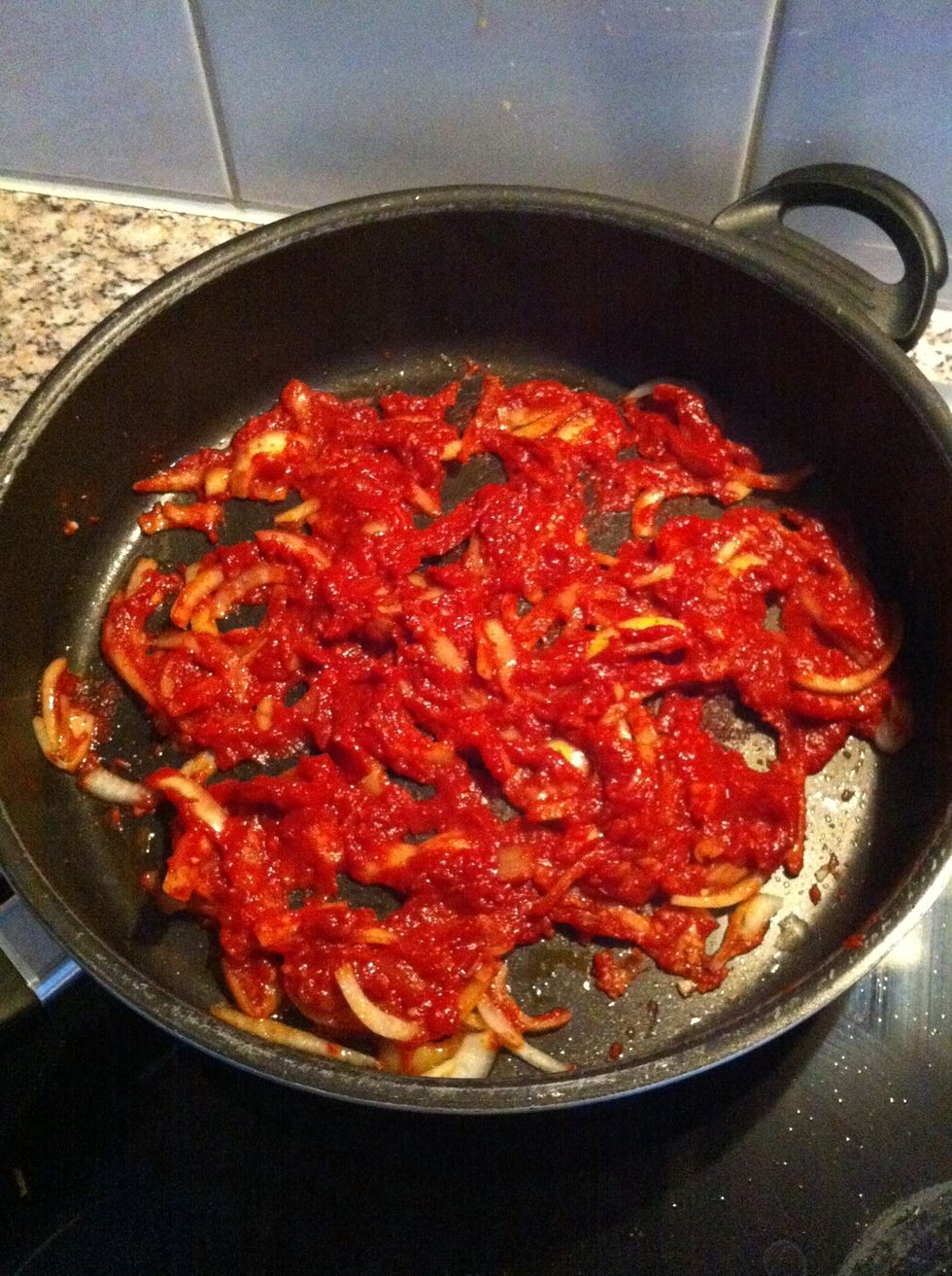 Mix the ingredients and cook for about 5 minutes.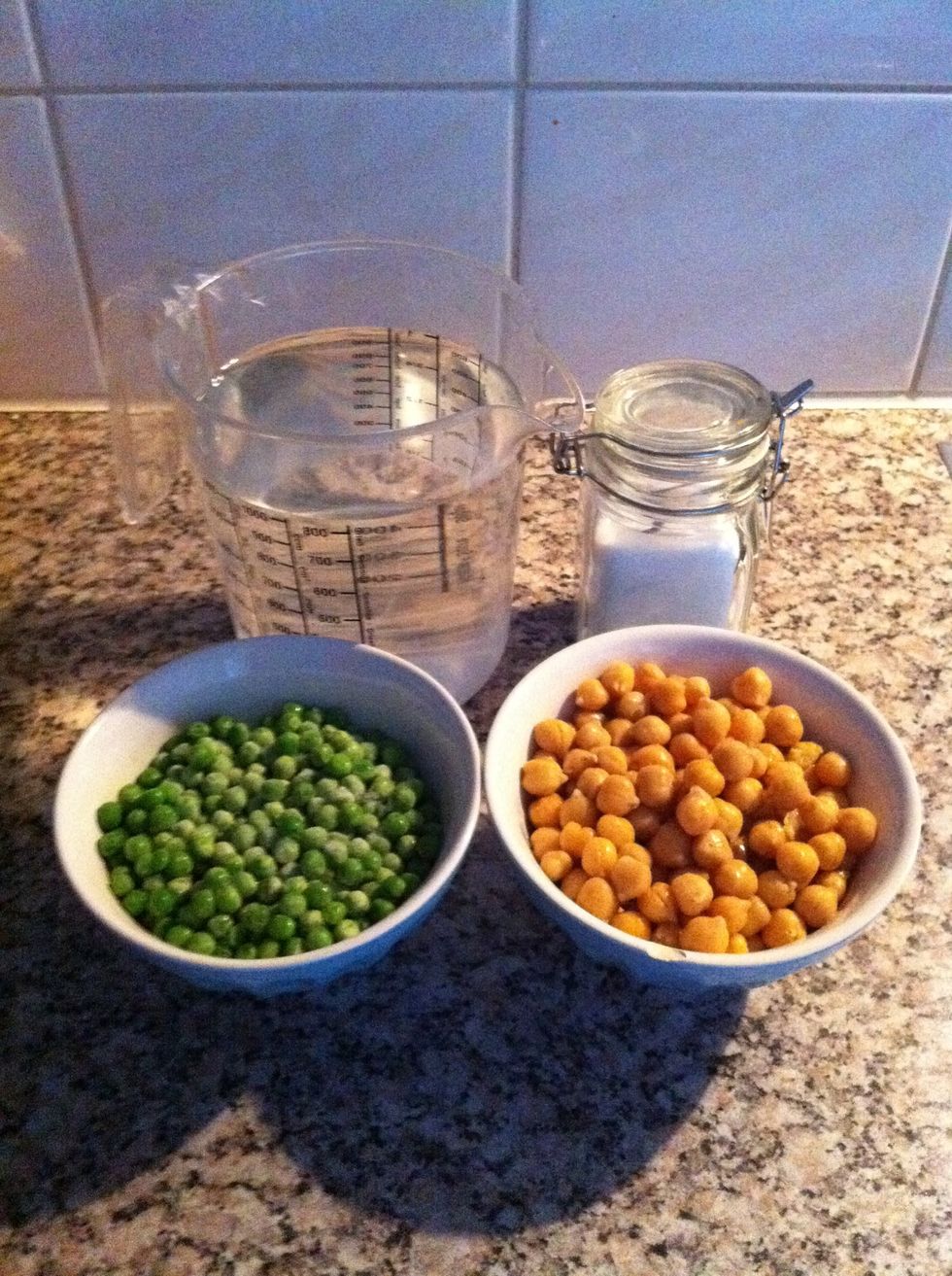 Gather the ingredients for the next step: 150 gr chicken peas, 150 gr frozen green peas, 1/2 ts salt and about 500 ml of boiled water.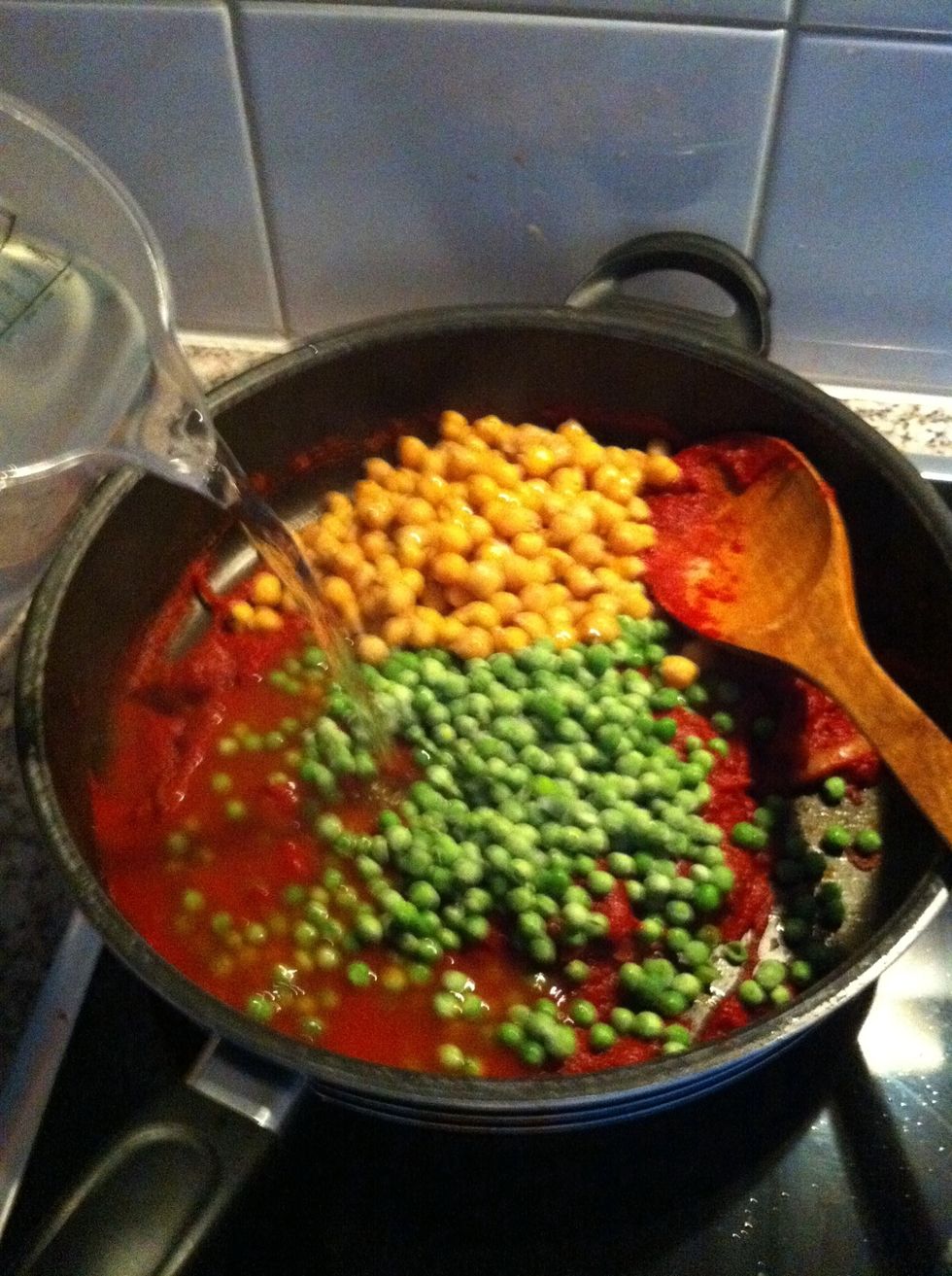 Add everything into the pan with the ingredients of the first step. The peas have to be laying under the boiling water.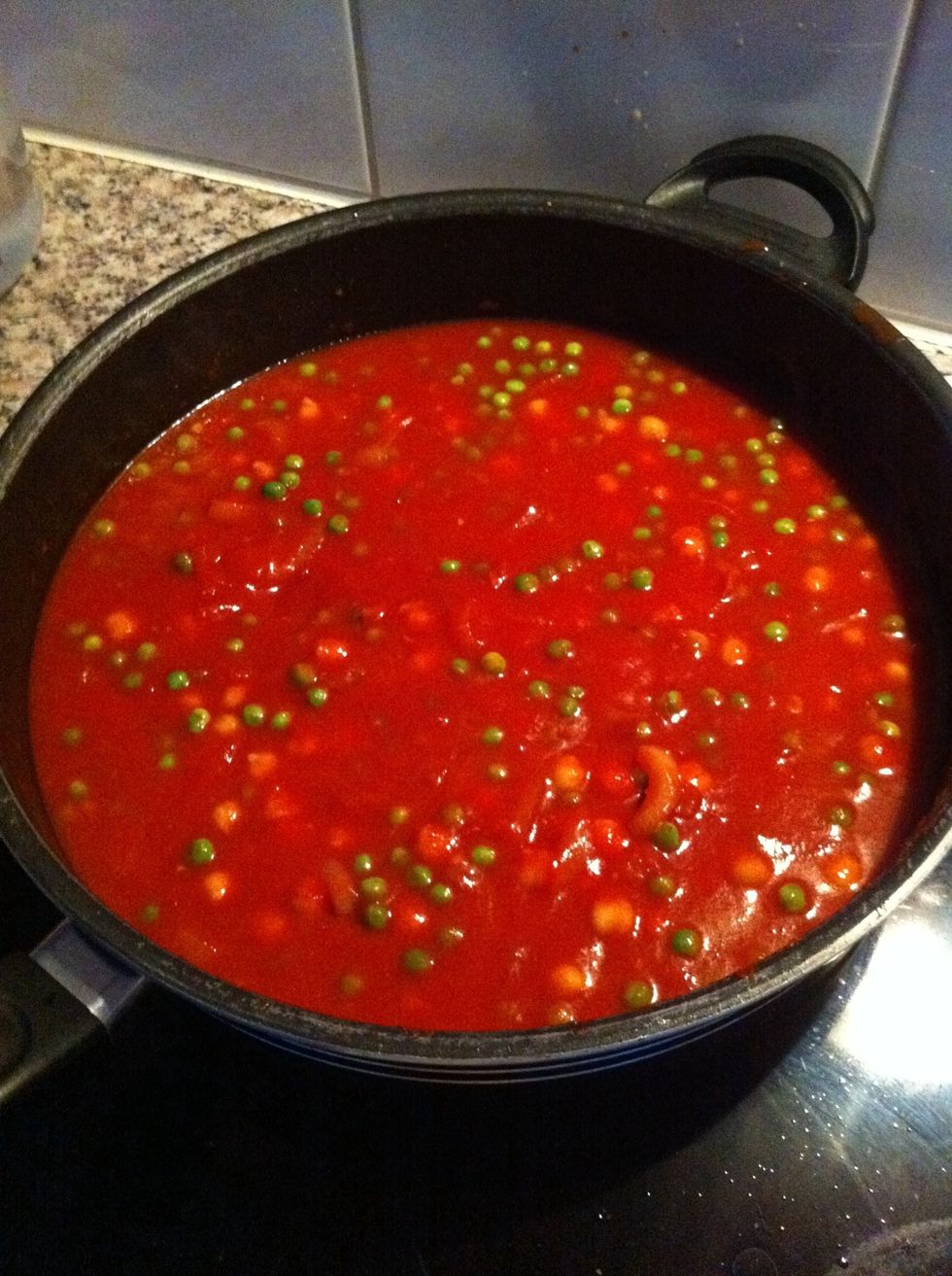 Let it cook for about 5 minutes. If its getting dry, add boiling water.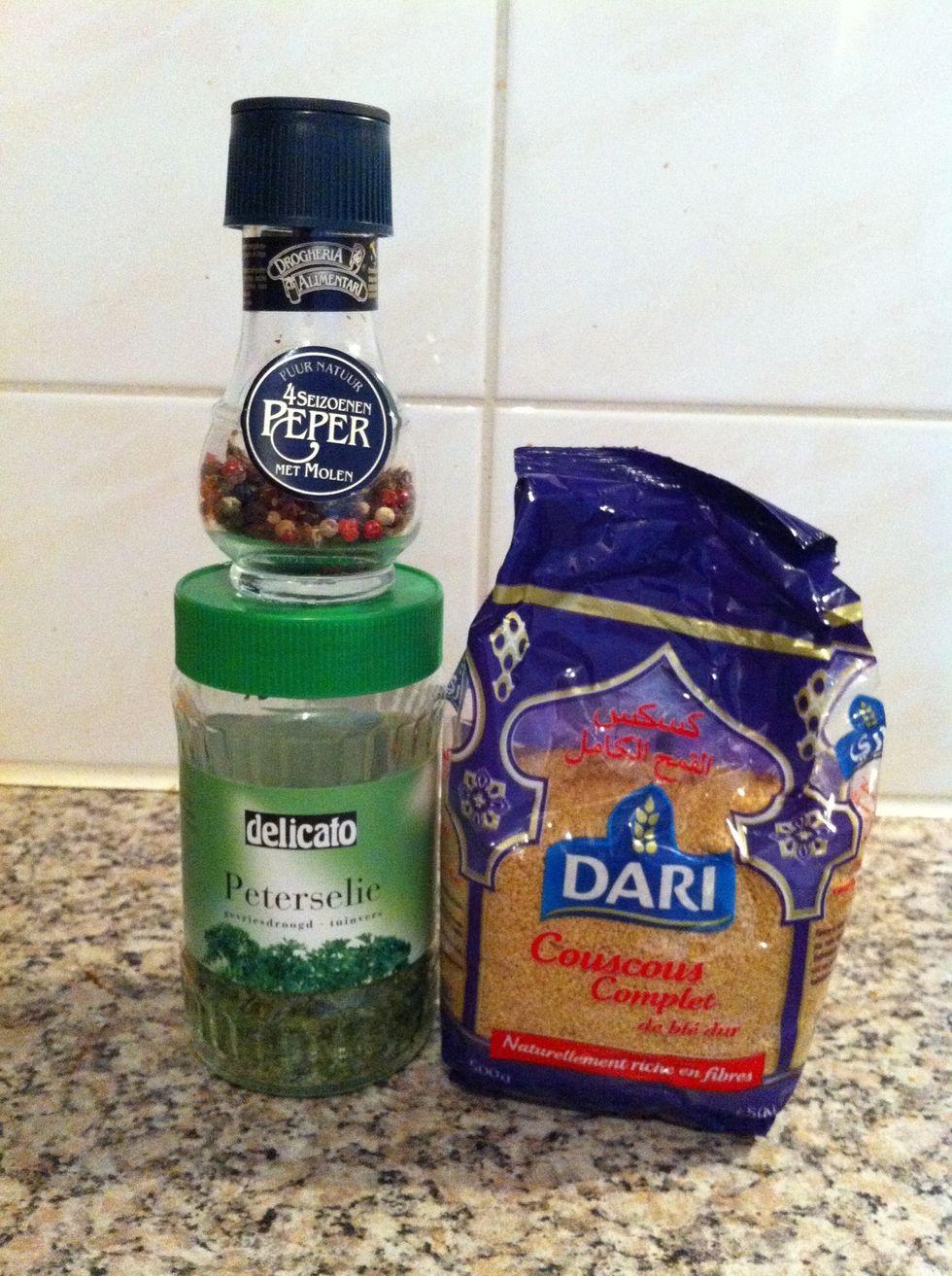 Ingredients for the last step: 450 gr couscous, 1 tbs dried parsley and 1 ts pepper.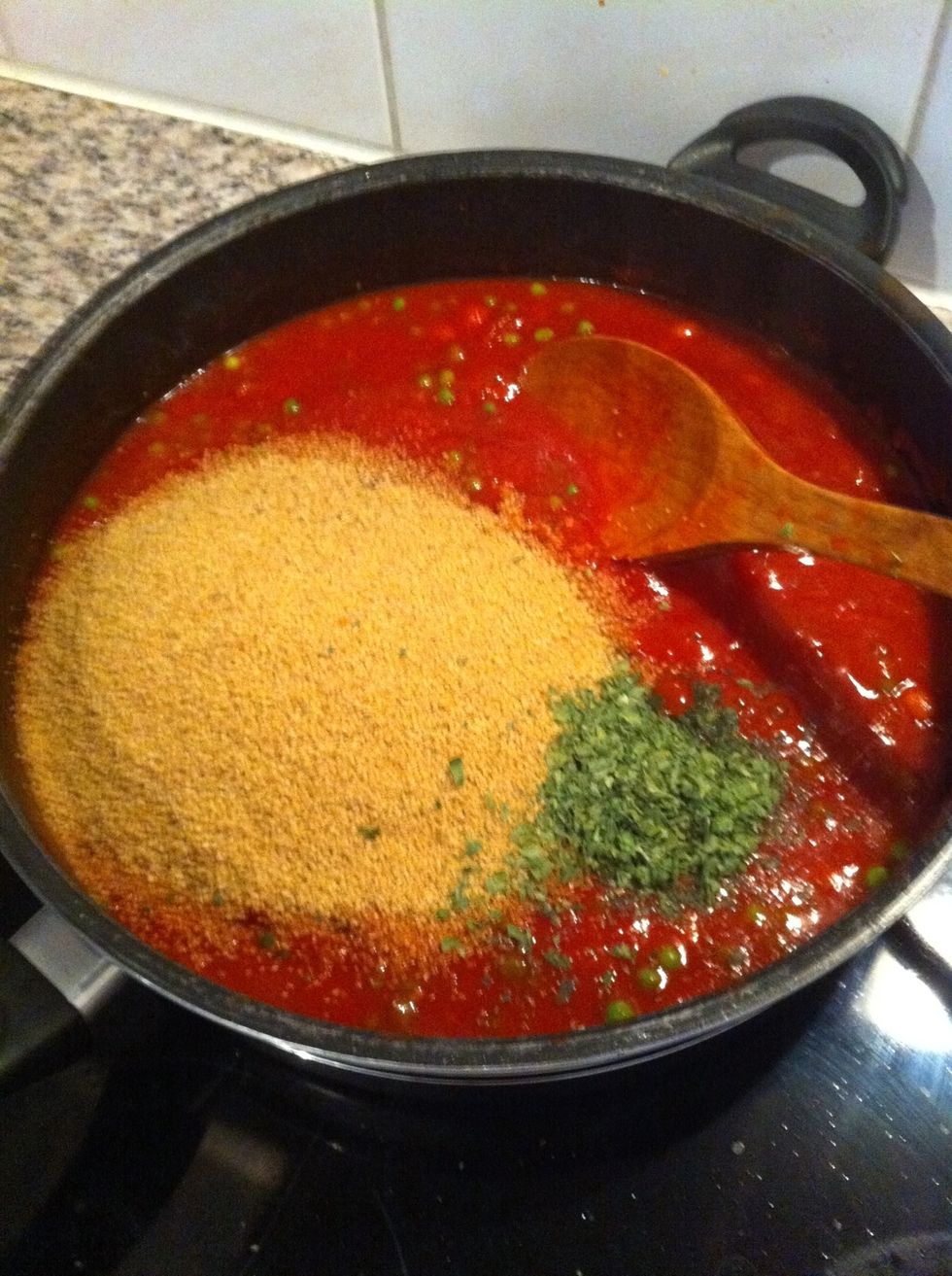 Add the ingredients to the pan.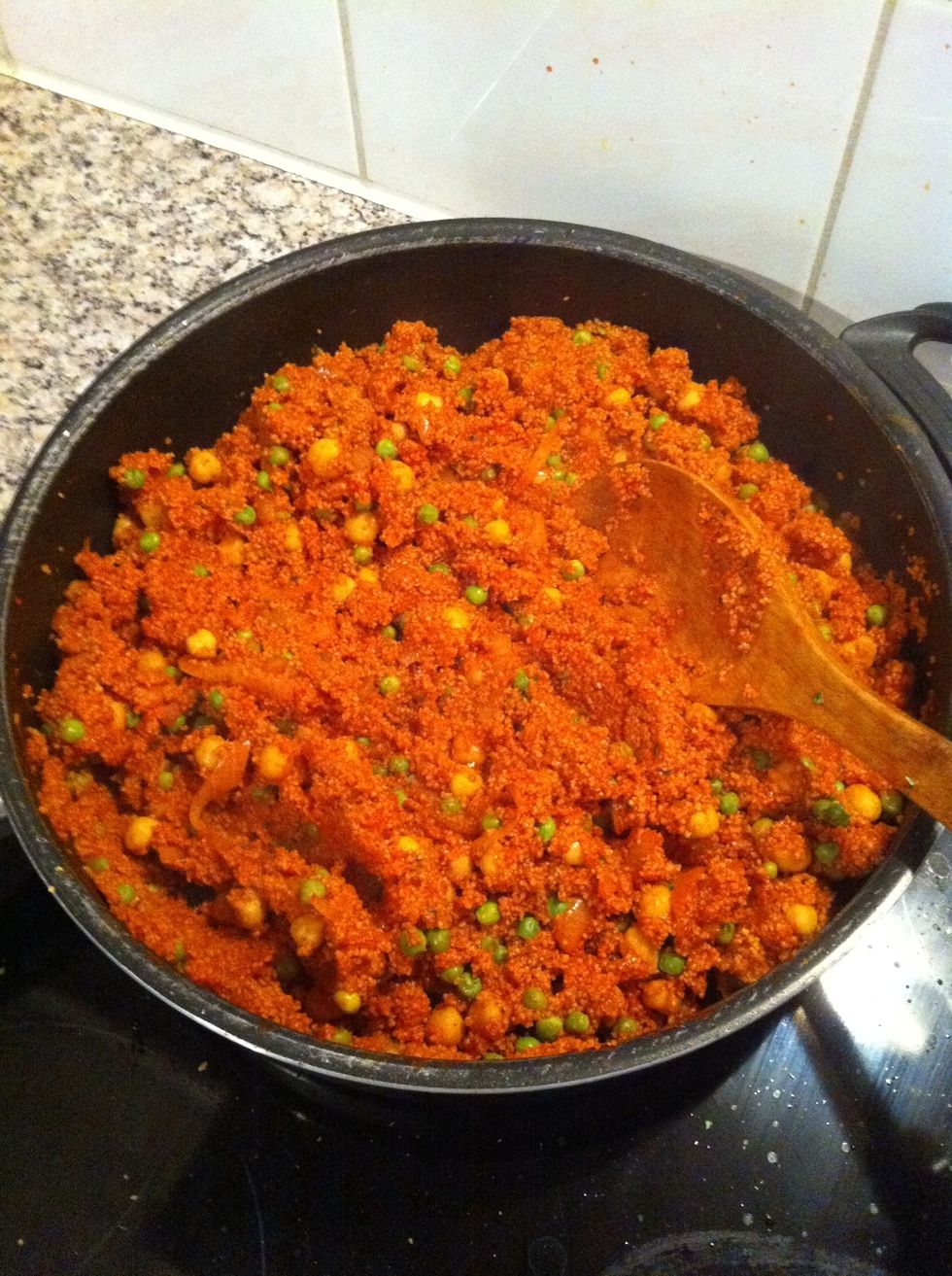 After 5 minutes the red couscous pilaf should look like this.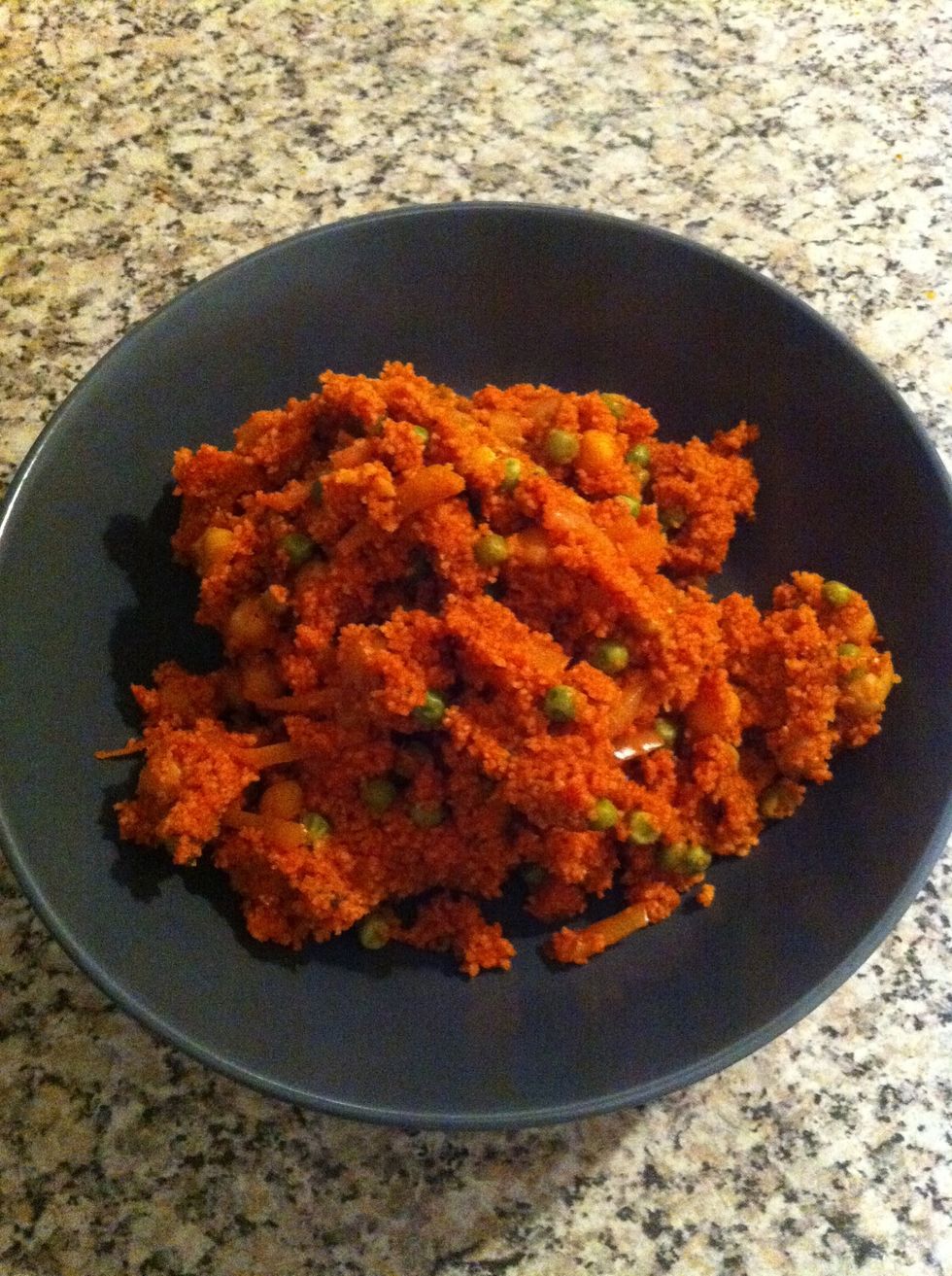 Enjoy (with kebab or mixed grill) :d!
16.0g chicken peas
150.0g green frozen peas
2.0 medium white onions
4.0 cloves of garlic
450.0g couscous
5.0Tbsp tomato paste
4.0Tbsp paprika paste
1.0tsp pepper
1/2tsp salt
1.0Tbsp dried parsley
olive oil
1.0l boiled water
Justine2707 Chimmy
Love... eating (out)! Cooking! Trying new (not too difficult!) recipes! Also love fashion! Make up! And simple nail art and hairdo's!