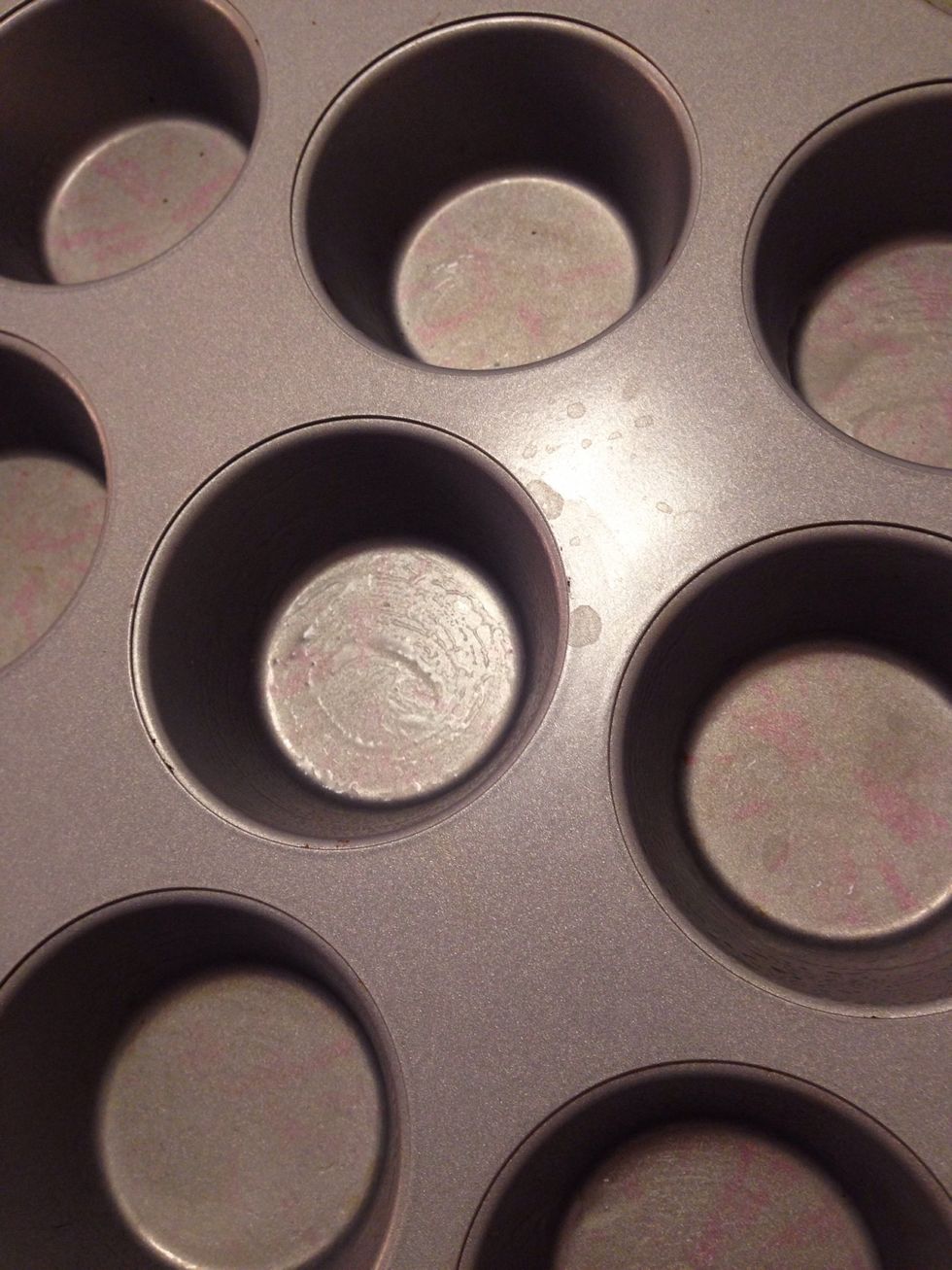 Preheat oven to 350*F. Grease bottoms and sides of muffin tin with oil so that the crayons don't stick. (You can skip this step if you use oven-safe silicone molds, which work VERY well)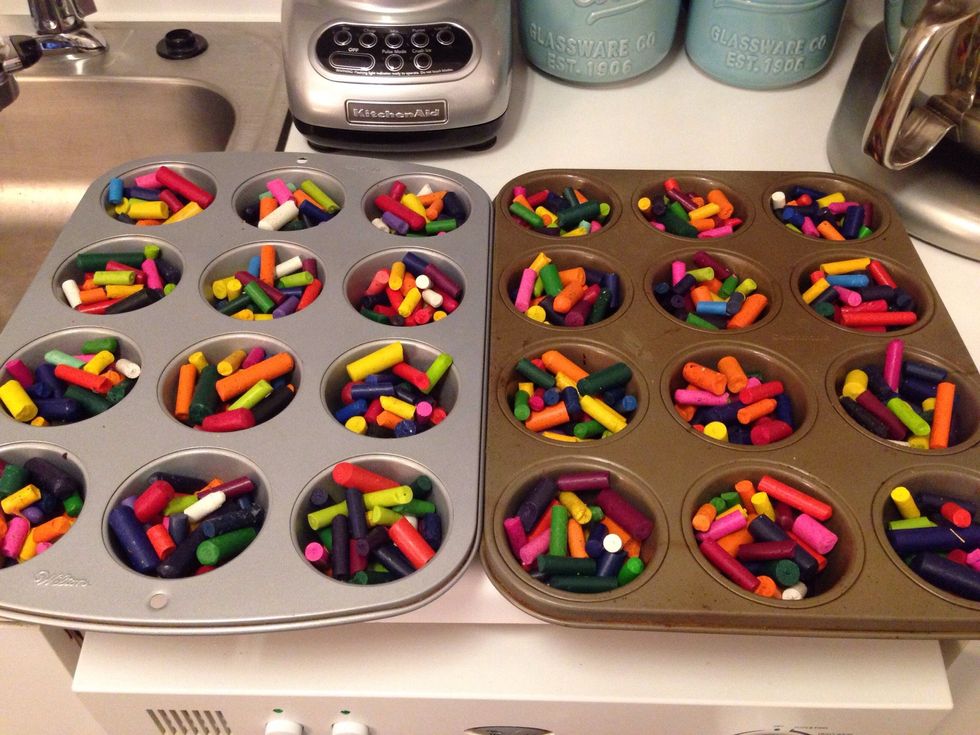 Distribute crayon pieces evenly amongst muffin tins- try to mix up the colors- the brighter, the better!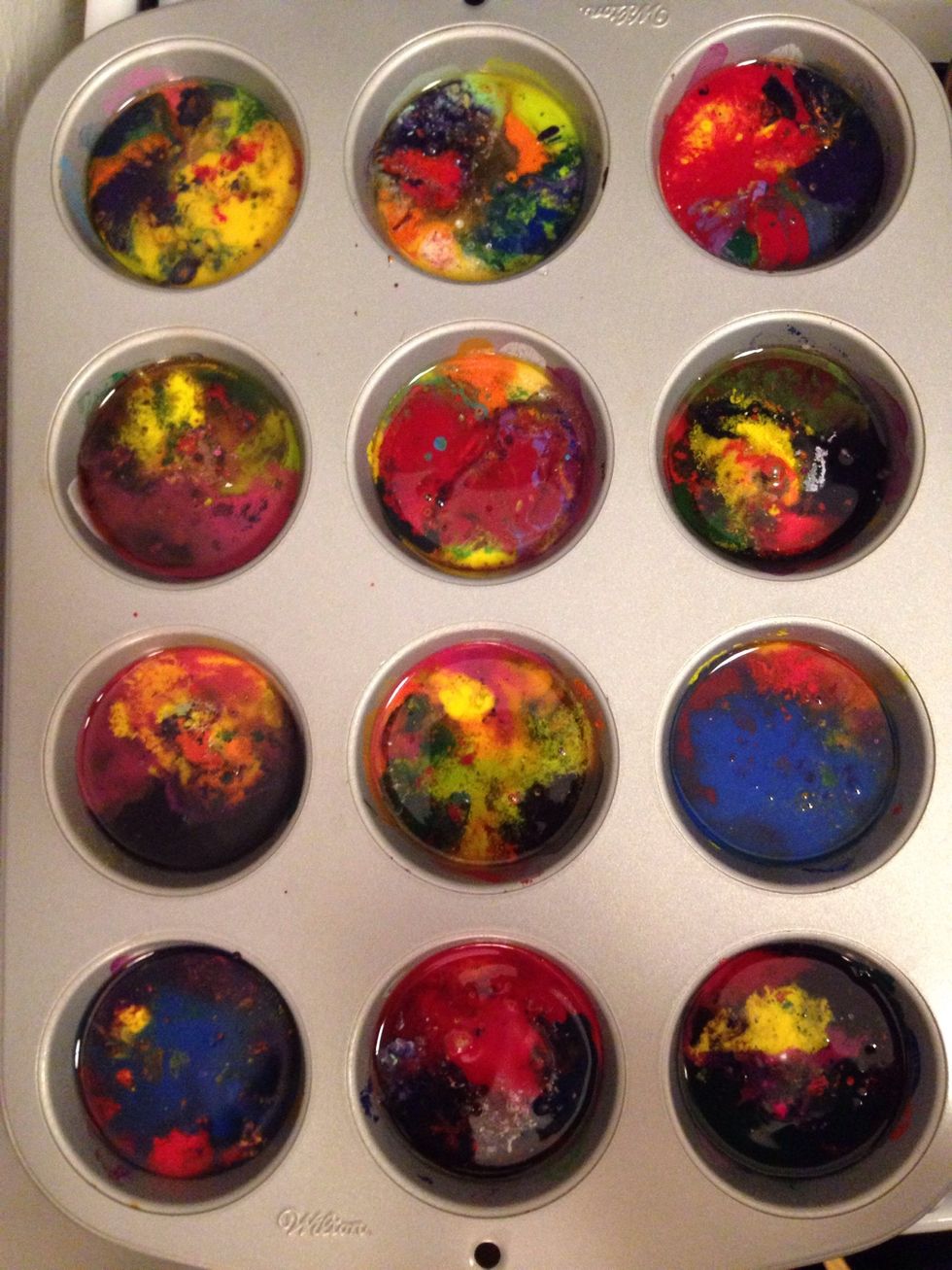 Place pans in preheated oven for 10-15 minutes or until the crayons have melted completely. Remove from oven and let cool COMPLETELY.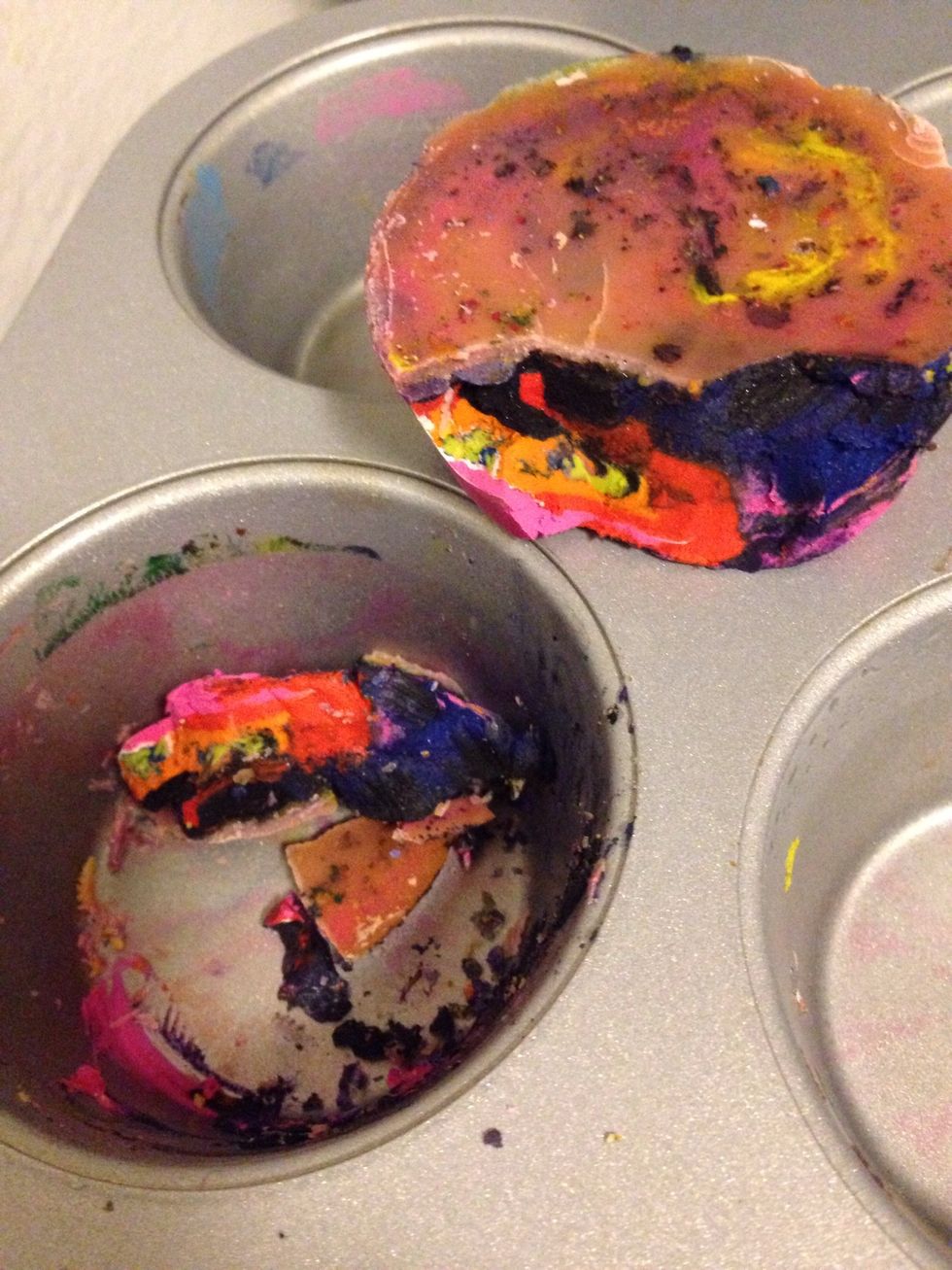 I wanted to show you what will happen if you don't let the crayons cool all the way through- when you try to take them out of the pans, they will break and crumble and stick :( - so be patient!
Once completely cool (I let mine sit out on the counter for 1 hour), use a thin knife to pop them out of the muffin tins. (As they cool, they will pull away from the sides slightly, helping with this)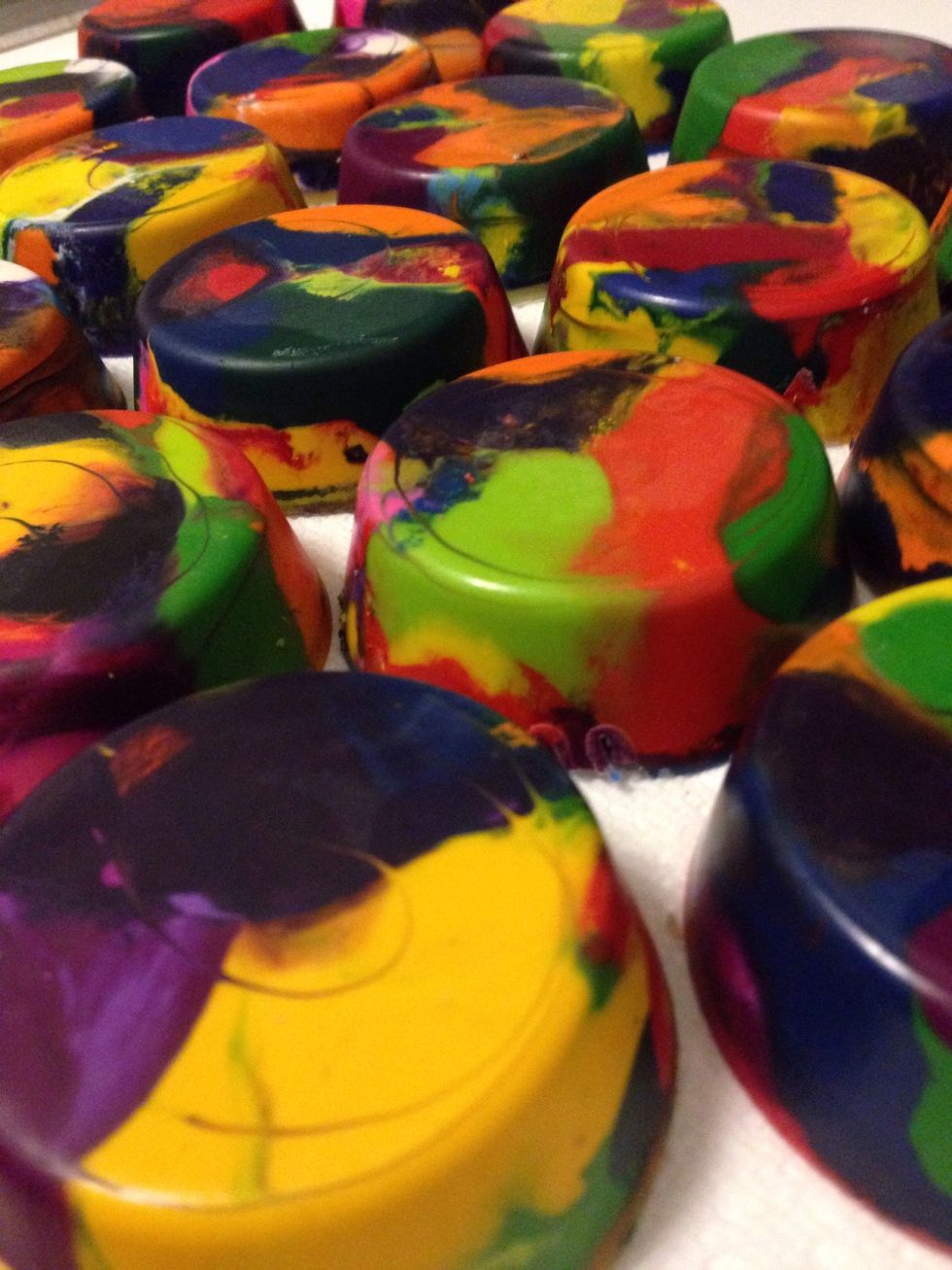 Enjoy your beautiful new crayons!
Crayons, completelt peeled of their paper labels
Muffin tin
Coconut oil
Andrea Beres
I'm a preschool teacher with a love of baking! I hope you enjoy these recipes as much as I do :)