As featured on page 224 of the May 2013 issue - SERVES 4 - HANDS ON TIME: 30 minutes - TOTAL TIME: 45 minutes
40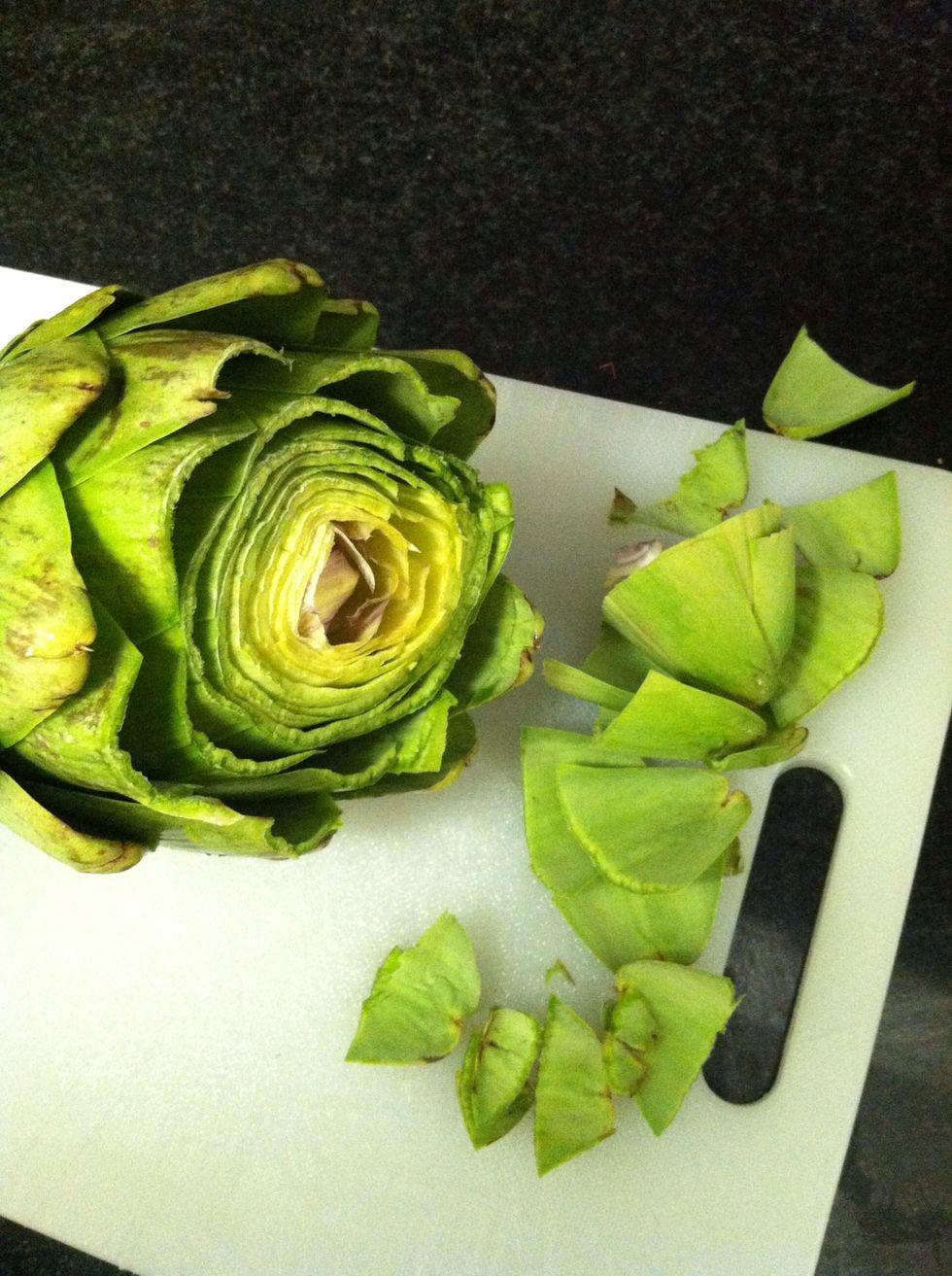 Trim the artichokes by first removing the top inch of the artichoke with a serrated knife, which will deftly saw through the tough outer leaves.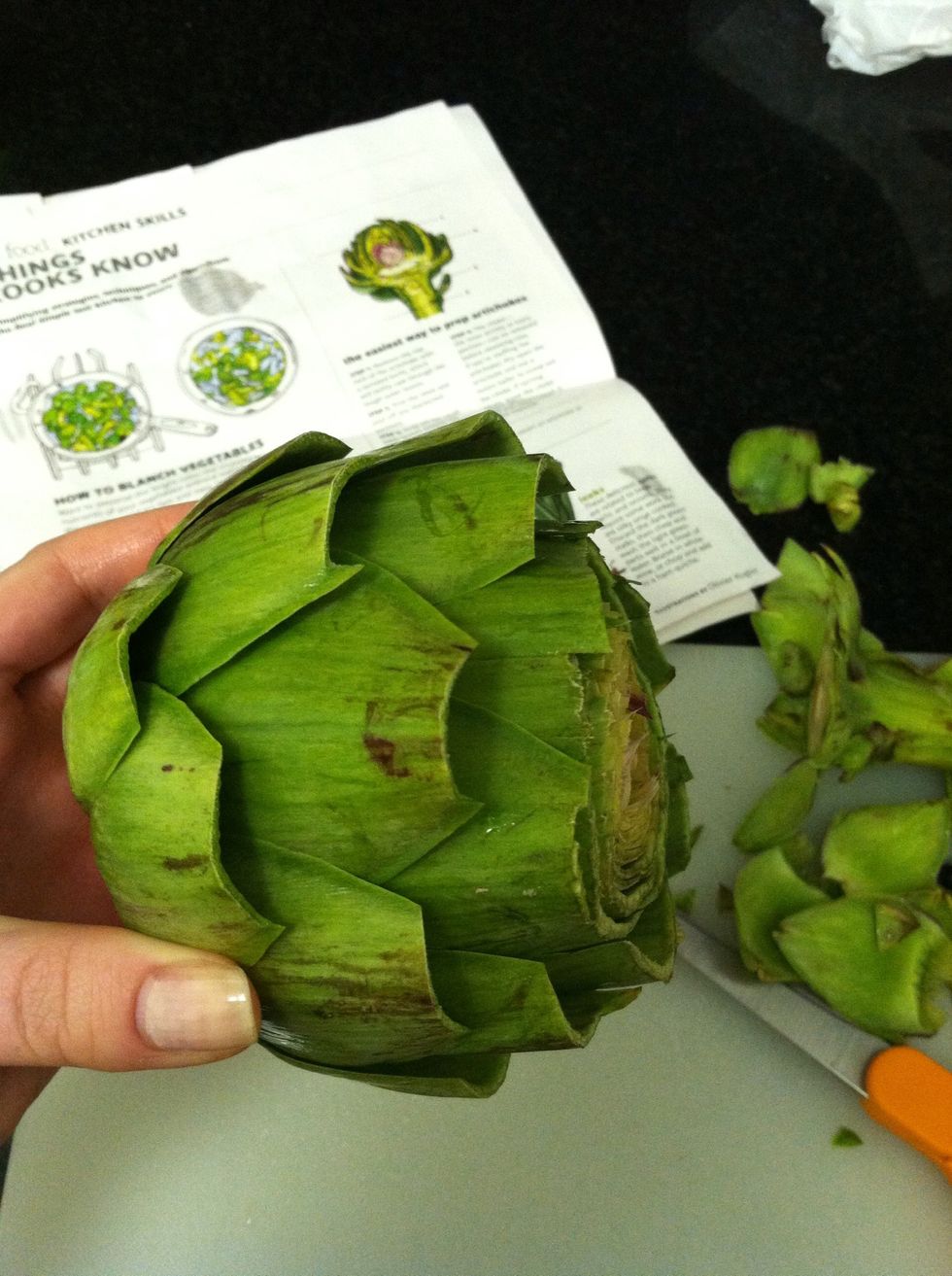 Next, trim the stem and peel off any blackened portions and snap off the small outer leaves around the bottom. Use kitchen shears to trim the pointy tips from the remaining leaves.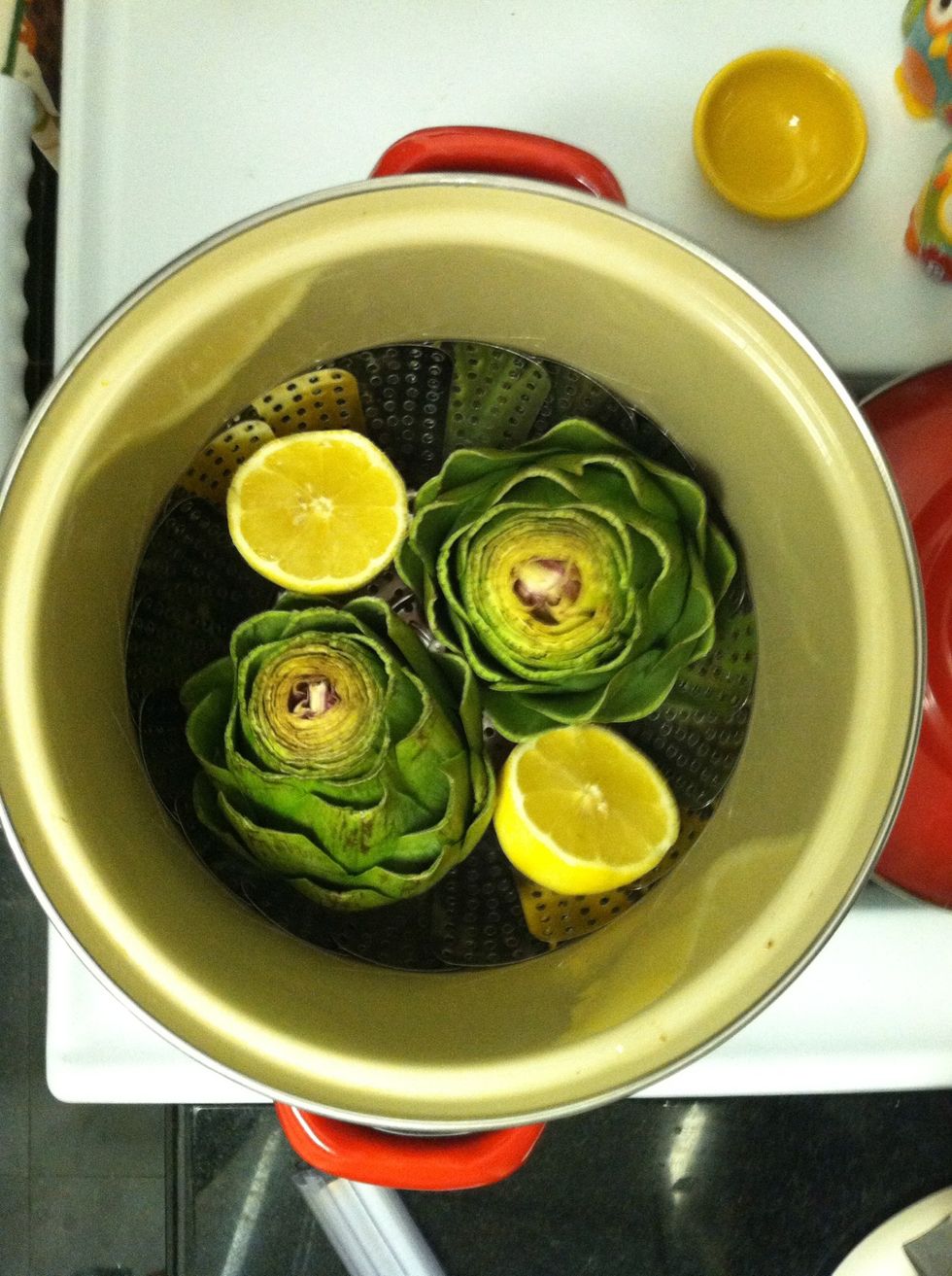 Grate 1 tsp lemon zest into a food processor. Halve the lemon. Steam the lemon halves and artichokes in a saucepan until a paring knife inserted into a stem meets little resistance, 25-35 minutes.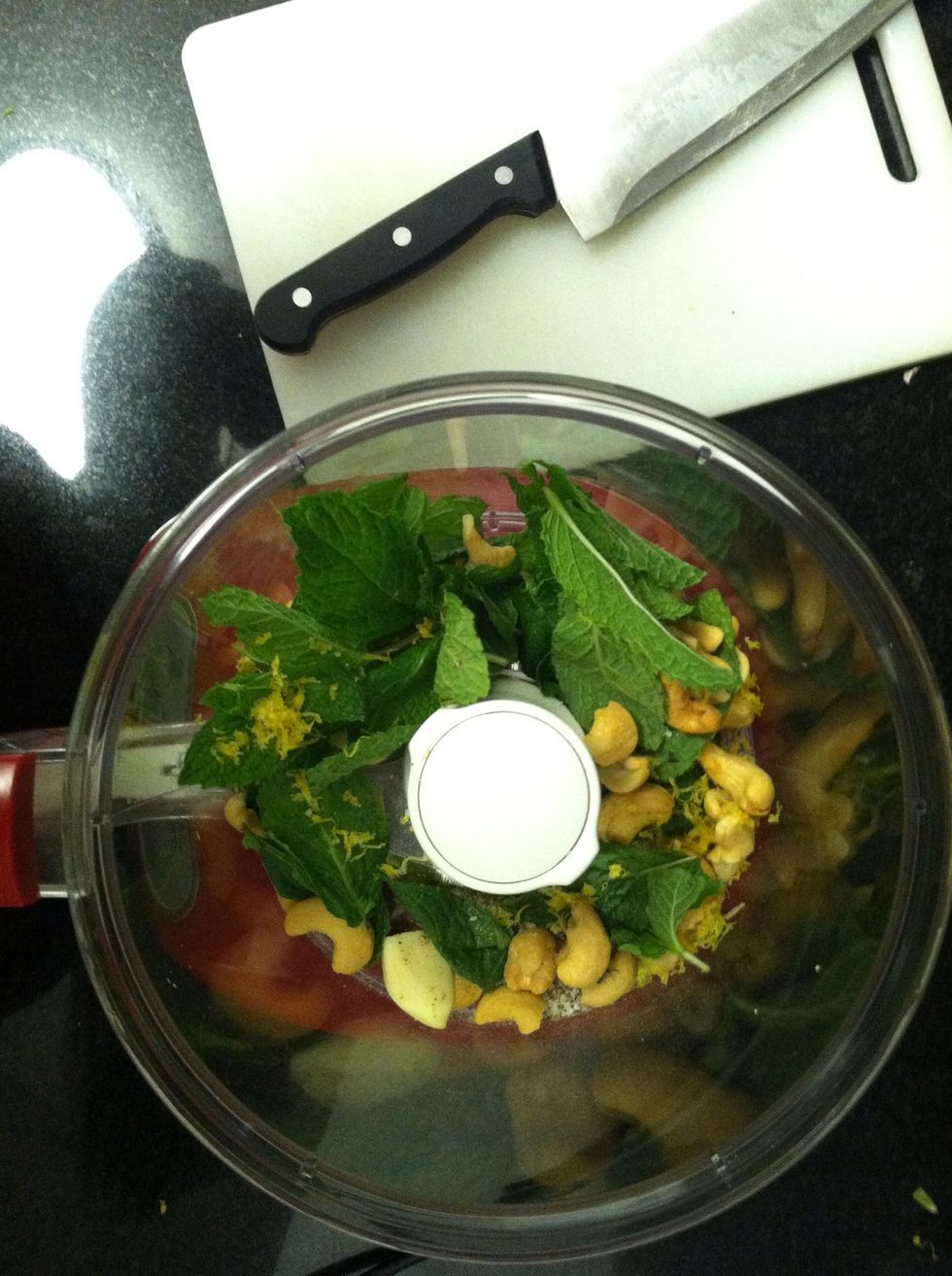 Add the mint, cashews, garlic, ½ teaspoon salt, and ¼ teaspoon pepper to the food processor; pulse until finely chopped.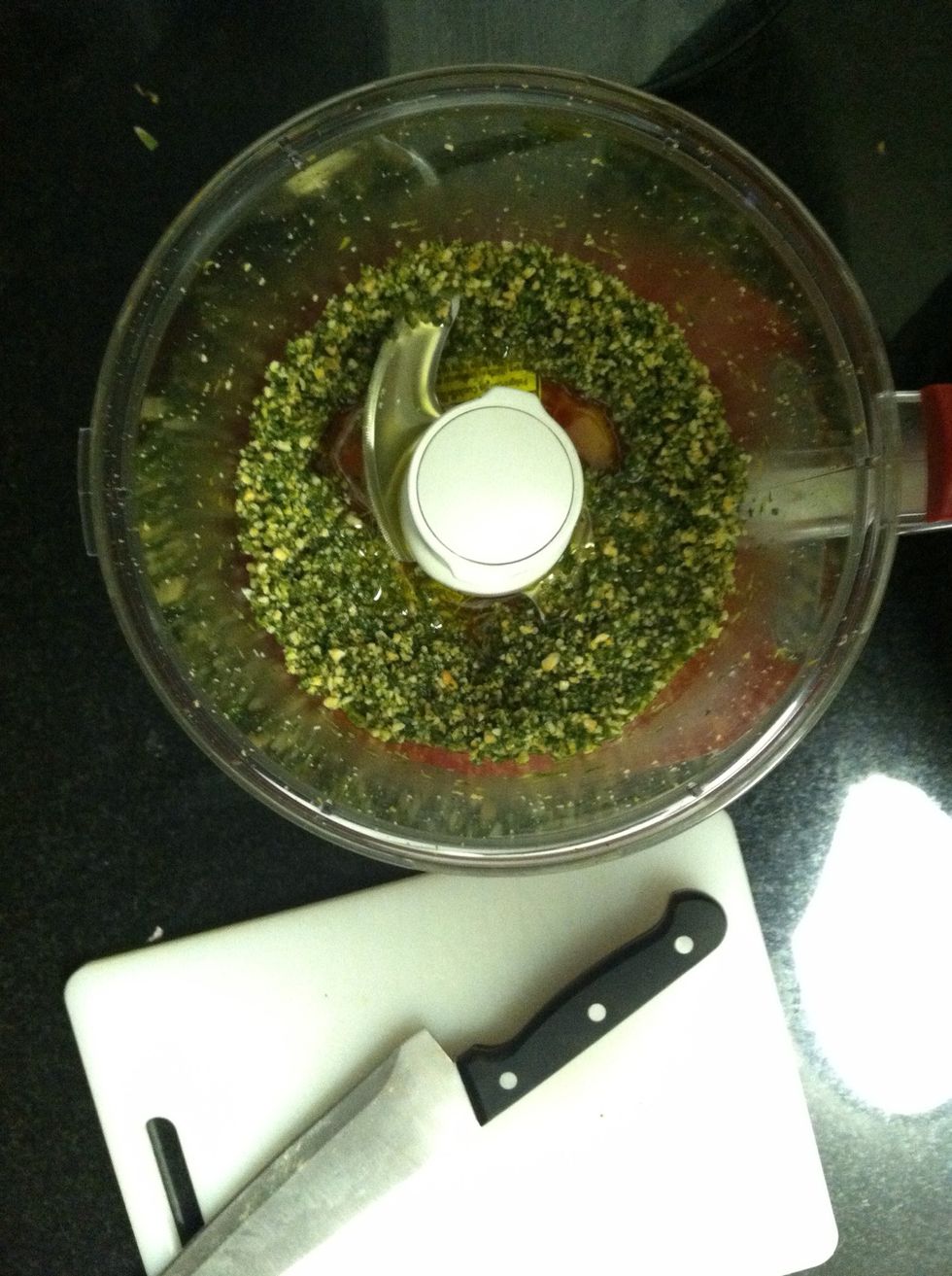 Add the oil and process until almost smooth.
Remove the artichokes from the pot and pull away the choke – the inner prickly or hairy portion. Serve artichokes with mint pesto.
4 large artichokes
1 lemon
1 cup fresh mint leaves
1/3 cup roasted cashews
1 small clove garlic
Kosher salt
Black pepper
1/3 cup olive oil