As featured on page 198 of the October 2012 issue - SERVES 4 - HANDS ON TIME: 25 minutes - TOTAL TIME: 30 minutes
7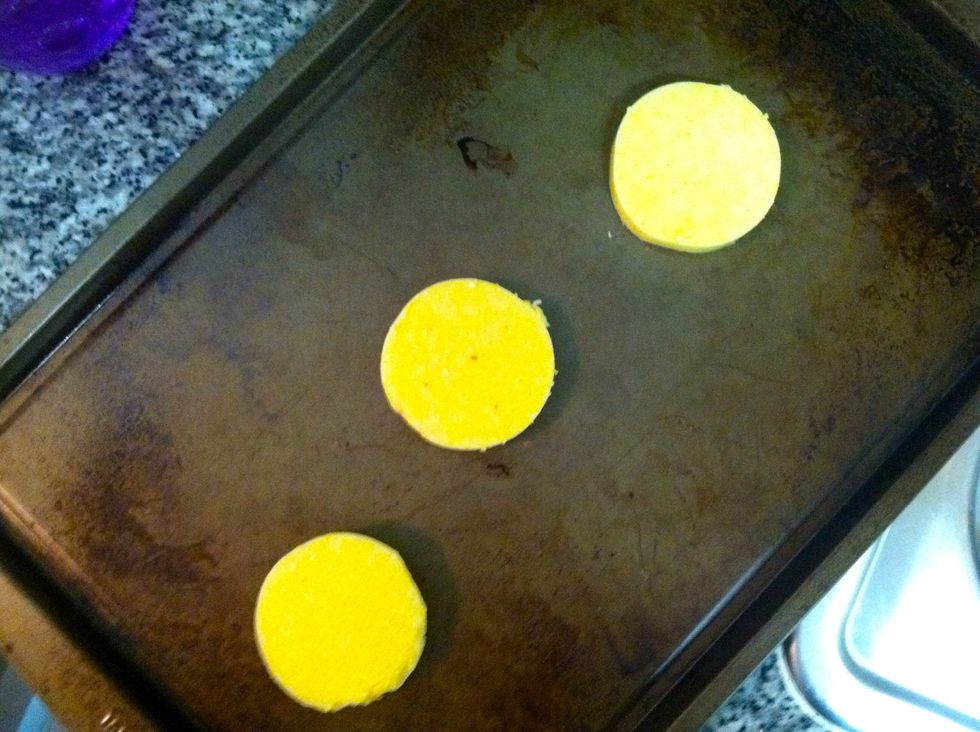 Cook polenta according to the package directions.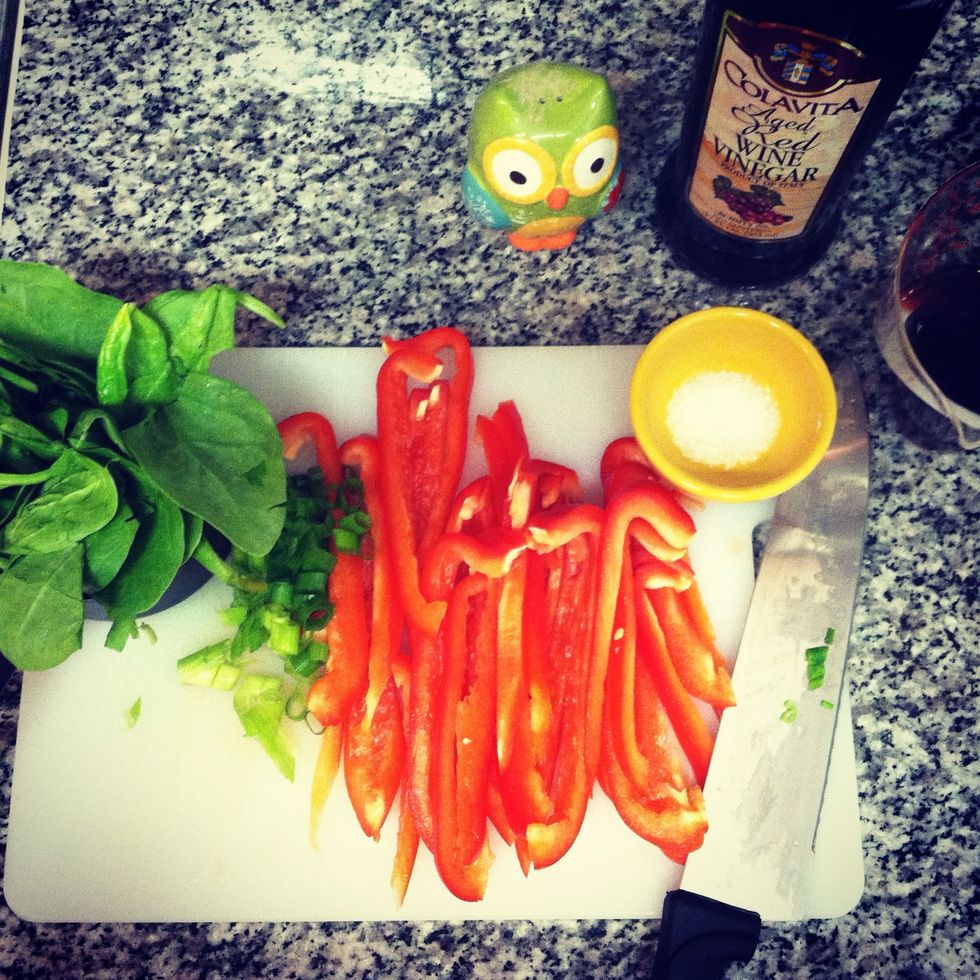 Slice bell peppers and shallot.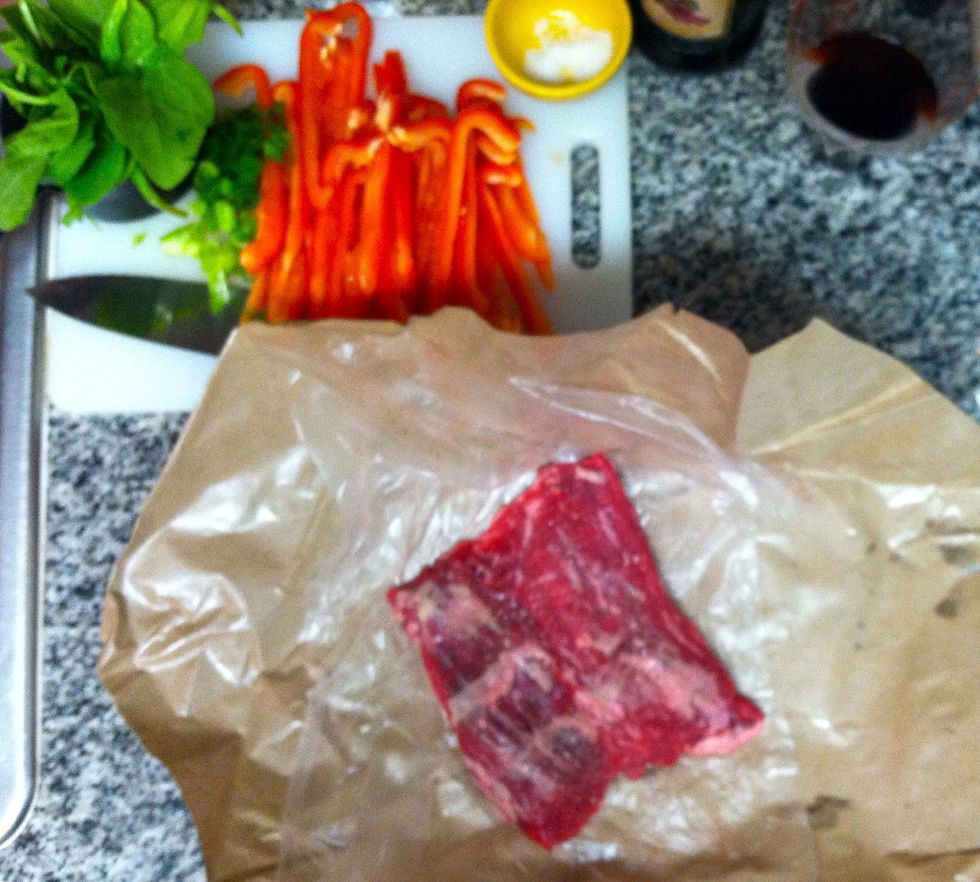 In a large skillet heat oil over med-high heat. Season steak with 1/2 teaspoon salt and 1/4 teaspoon pepper.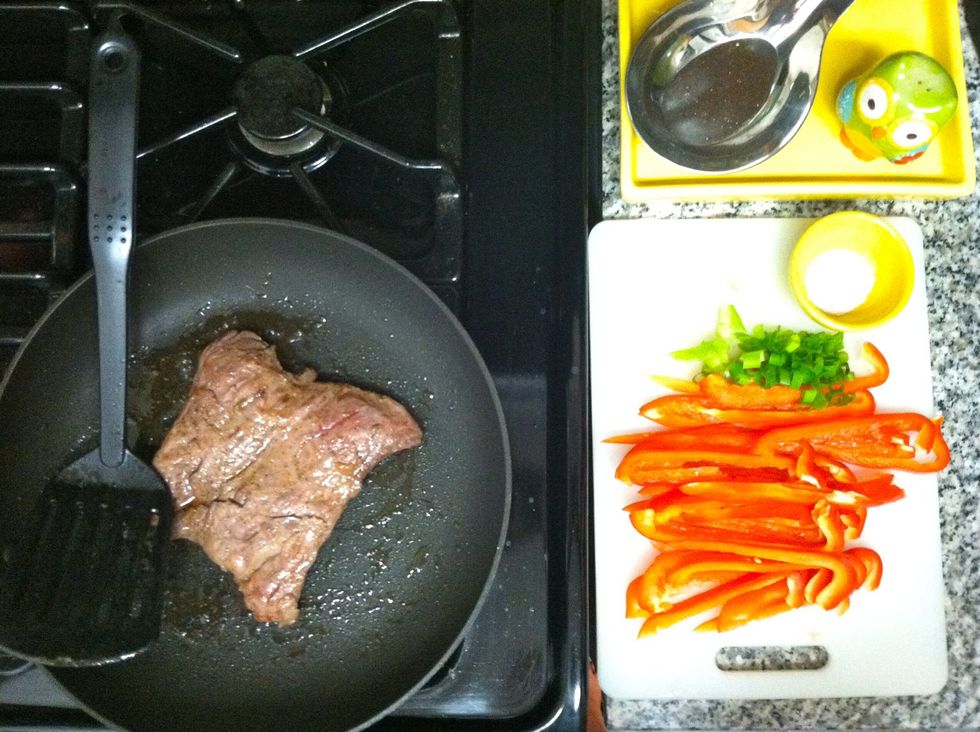 Cook steak 3-5 minutes per side for medium-rare. Let rest for 5 minutes before slicing.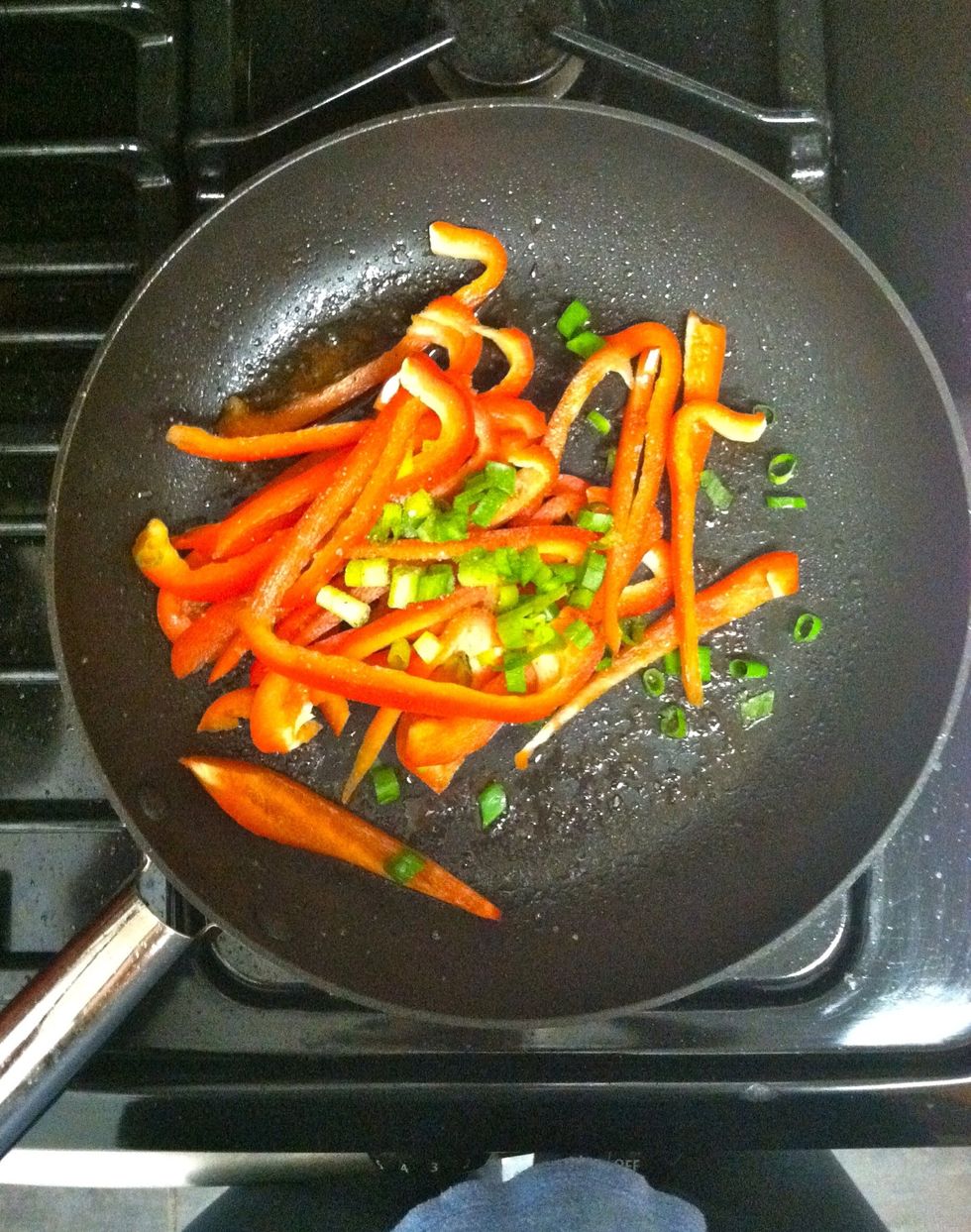 Add peppers, shallot, and 1/4 teaspoon each salt and pepper to the drippings in the skillet. Cook, tossing frequently, until beginning to soften, 3-5 minutes.
Add the vinegar and 1/4 cup water and cook, tossing until vegetable are tender and the liquid is almost evaporated, 2-3 minutes. Add the spinach and cook, tossing, until spinach begins to wilt.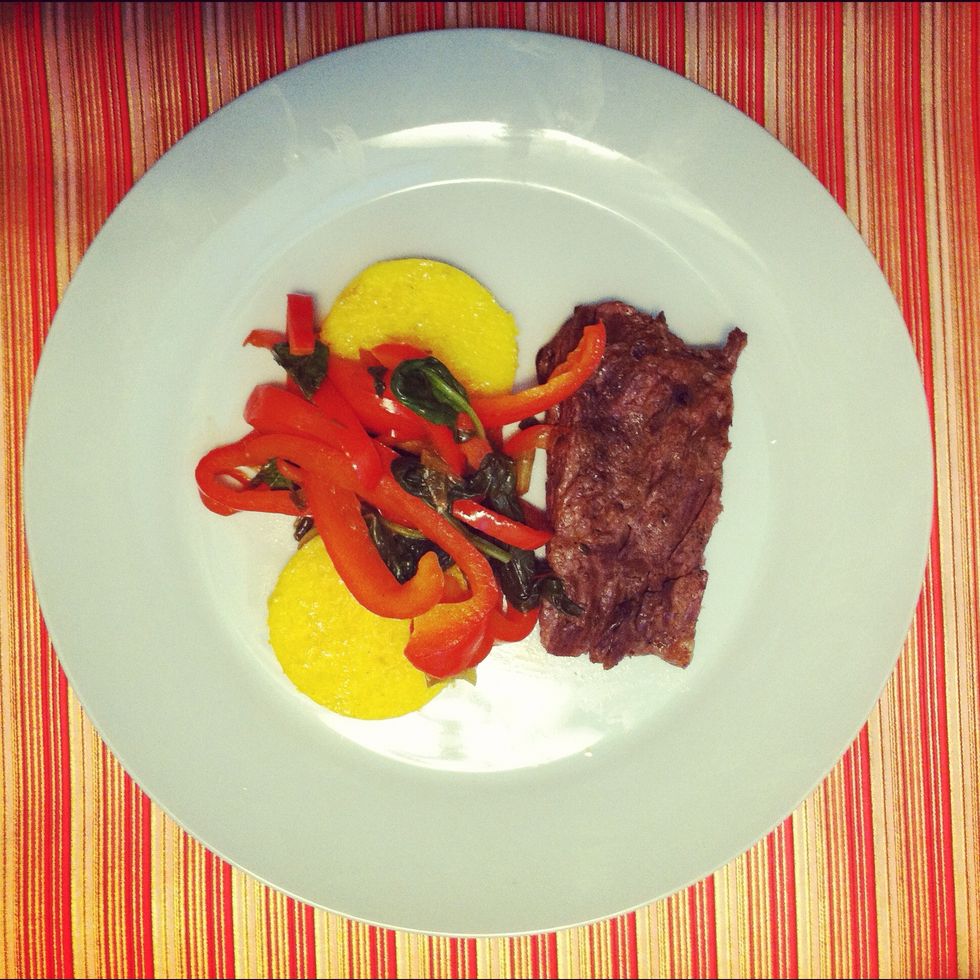 Serve steak and vegetables with the polenta.
3/4c instant polenta
2.0tsp olive oil
1/2lb skirt steak, cut into 4 pieces
kosher salt
black pepper
2.0 red bell peppers, thinly sliced
1.0 large shallot, thinly sliced
1/4c red wine vinegar
2.0c baby spinach