As featured on page 194 of the October 2012 issue - SERVES 4 - HANDS ON TIME: 15 minutes - TOTAL TIME: 40 minutes
23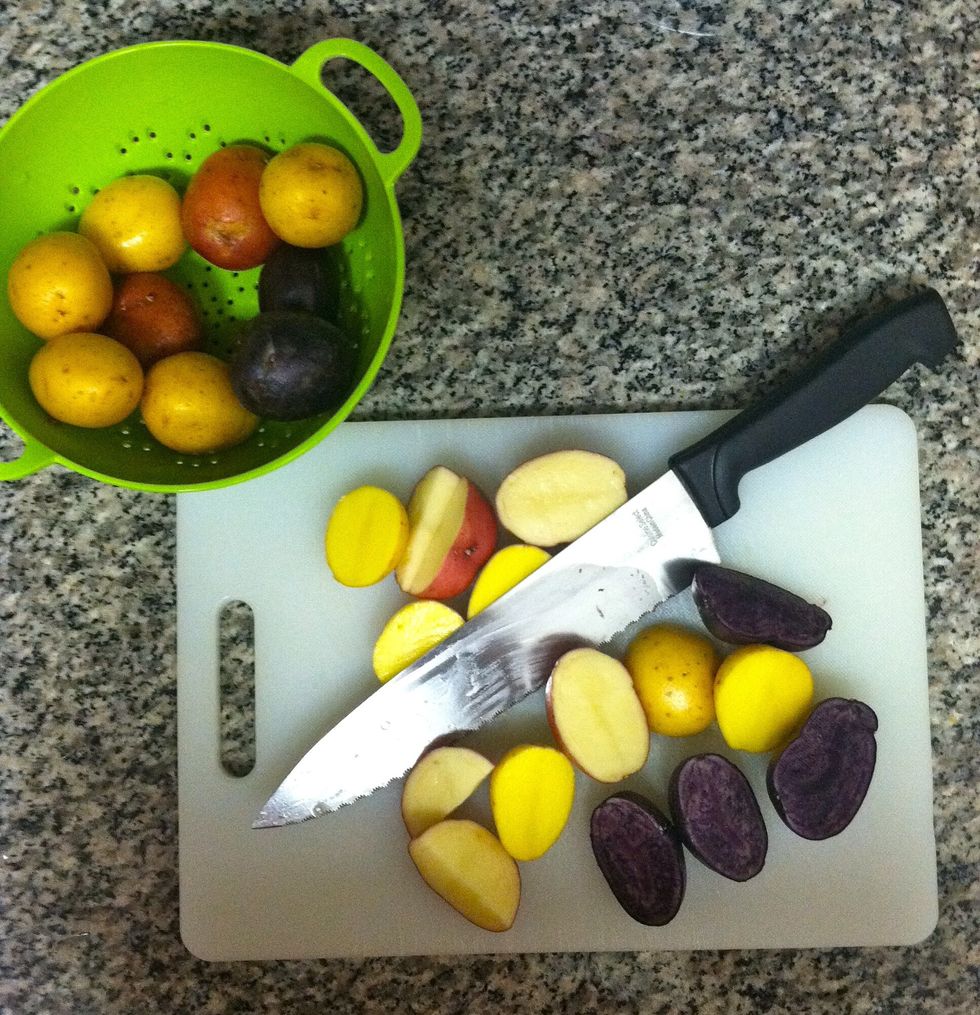 Heat oven to 425 degrees F and halve new potatoes.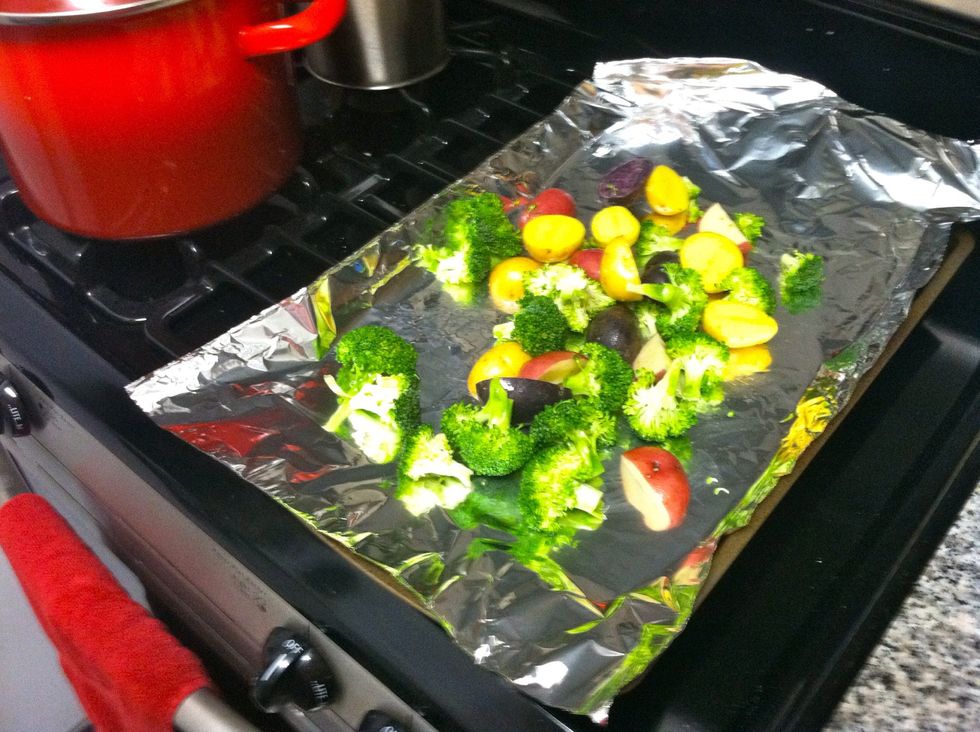 On a baking sheet, toss the potatoes and broccoli with 2 tablespoons of the oil, 1/2 teaspoon salt, and 1/4 teaspoon black pepper. Roast, tossing once, until the vegetables are tender, 25-30 minutes.
Meanwhile, in a small bowl, whisk together the miso, vinegar, 1 tablespoon of the remaining oil, and 3 tablespoons water.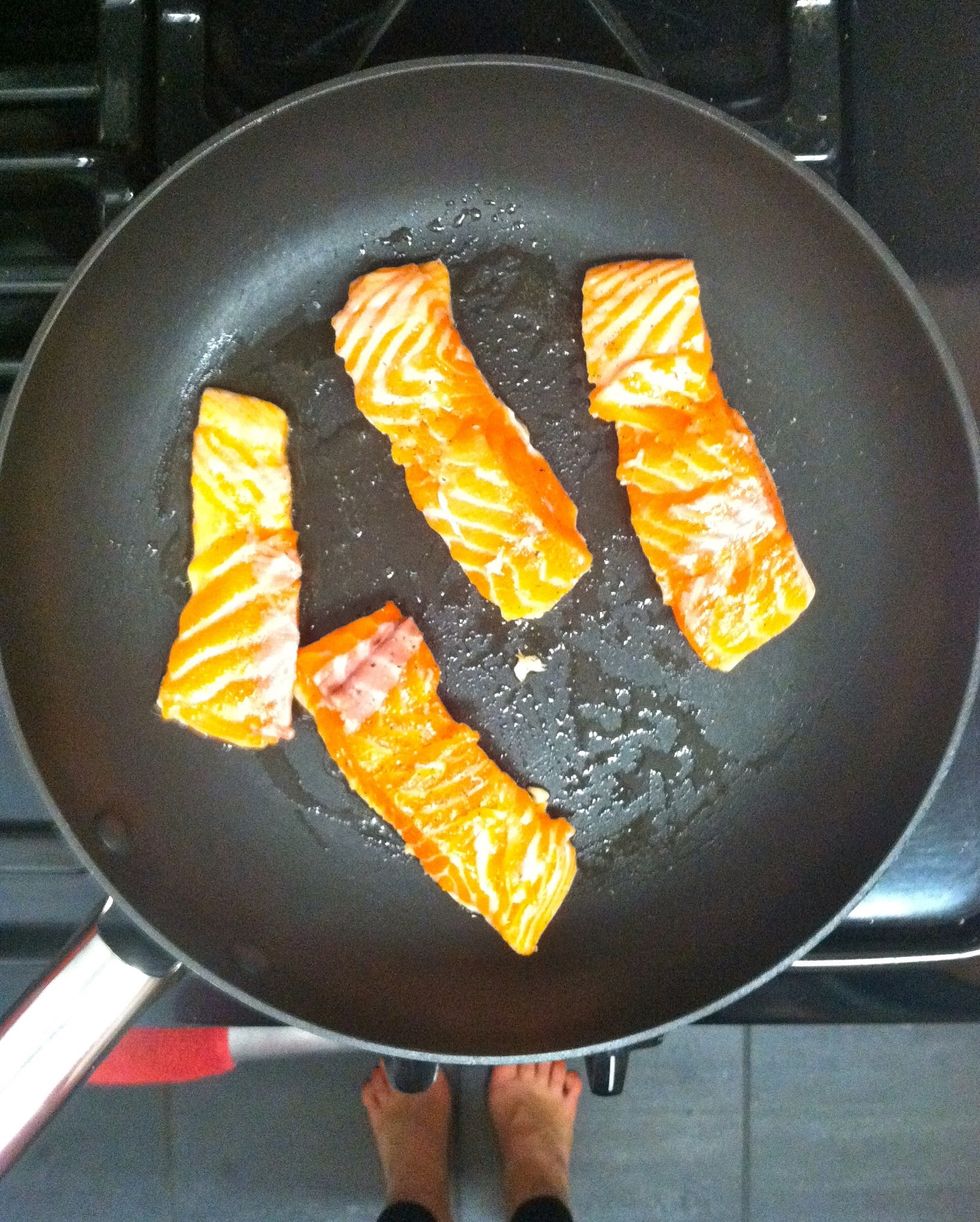 Heat remaining teaspoon of oil in a nonstick skillet over med-high heat. Season the salmon with 1/4 teaspoon each salt & pepper and cook until opaque, 3-4 minutes per side.
Drizzle salmon with miso sauce, sprinkle with the crushed red pepper, and serve with vegetables.
1/2lb new potatoes
1.0bnch broccoli, cut into florets
3.0Tbsp canola oil + 1 teaspoon
kosher salt
black pepper
3.0Tbsp white miso
1.0Tbsp rice vinegar
4.0 6-ounce pieces salmon fillet
1/4tsp red pepper flakes