How to make real lebanese coffee (video available)
Make Real Lebanese Coffee (Video Available)
433
It's the espresso that will keep you awake at night and have you bouncing off the walls. Who needs drugs when you can overdose on Lebanese Coffee!! (or Turkish for those who wish to argue this point)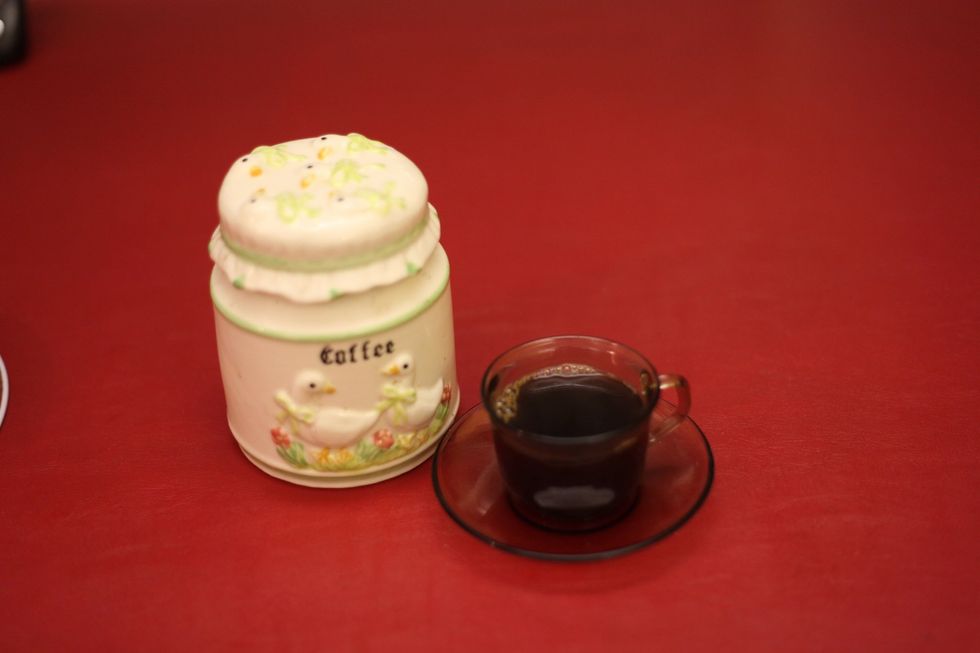 I think this is a good time to discuss OCD. Yes! My mother suffers from obsessive compulsive disorder and that's why everything is red. Glad that's cleared up. Let's begin!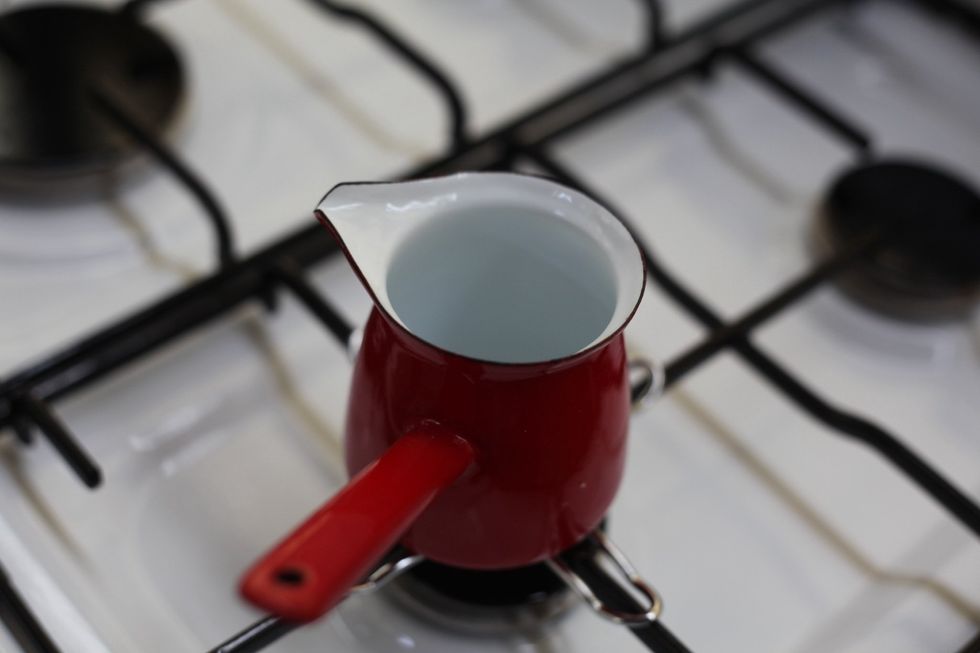 Get yourself a Lebanese style coffee pot. Mum will love you if it's a red one. You can find them online or in your middle eastern delis.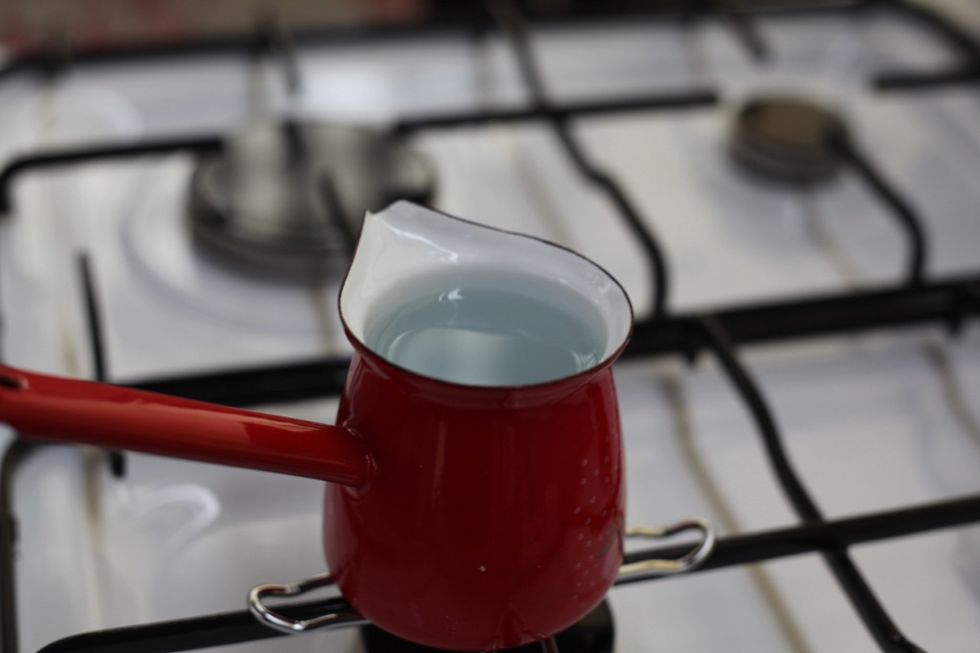 Fill it up with water, leaving around 1 cm space from the top. This is using 350 ml of water. Turn on your hot plate or gas stove and let it heat up.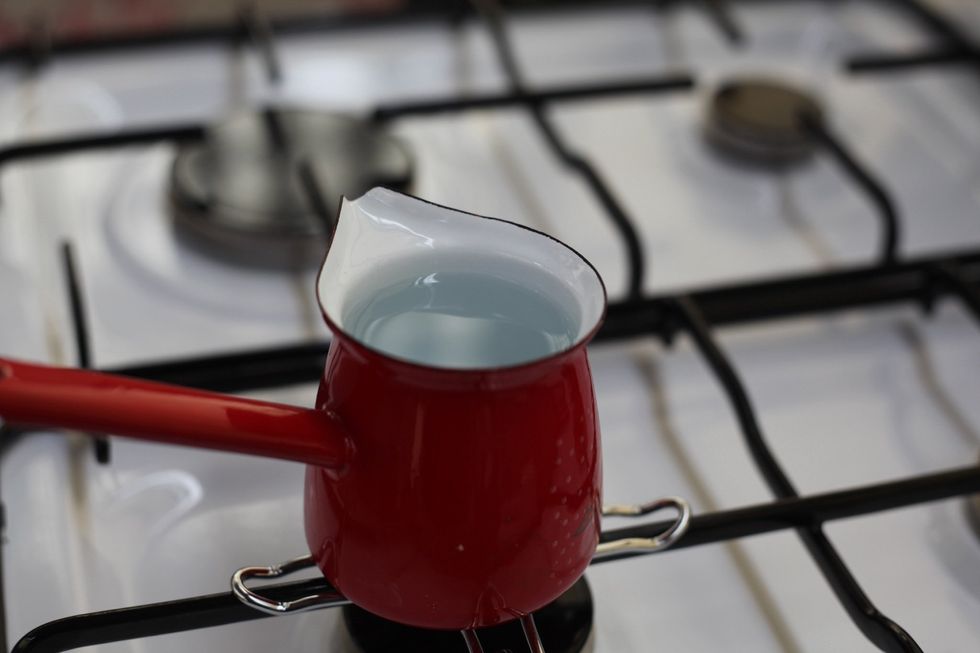 If you watch my video on YouTube (link on my profile) we make a large pot. Check it out.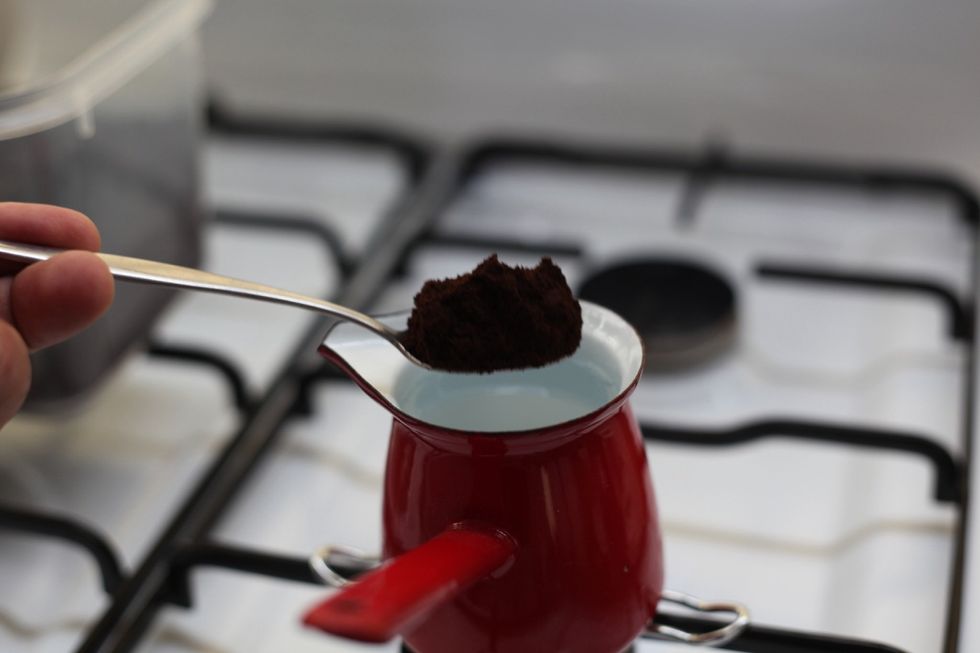 Before the water starts to boil add your coffee. This is about the size of the spoon you need to use. It's 3 heaped teaspoons of Najjar coffee beans (available online for about $9-12 U.S.)
Second spoon.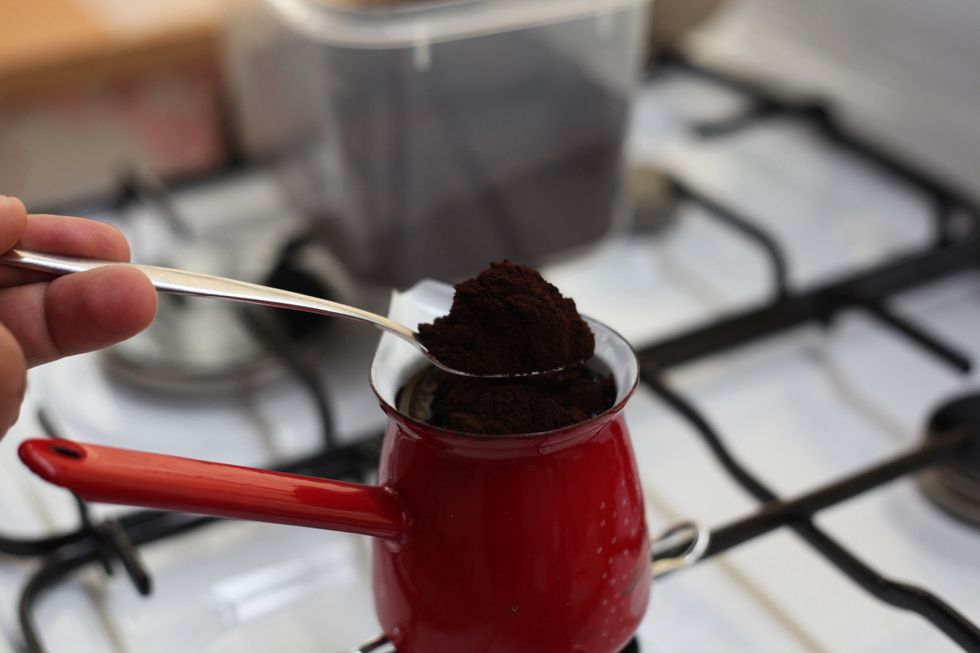 3rd spoon. Remember in the supply list we said you needed patience. Well this is the boring bit. As the water heats up and before it starts to boil. Let the coffee sink by itself before you stir.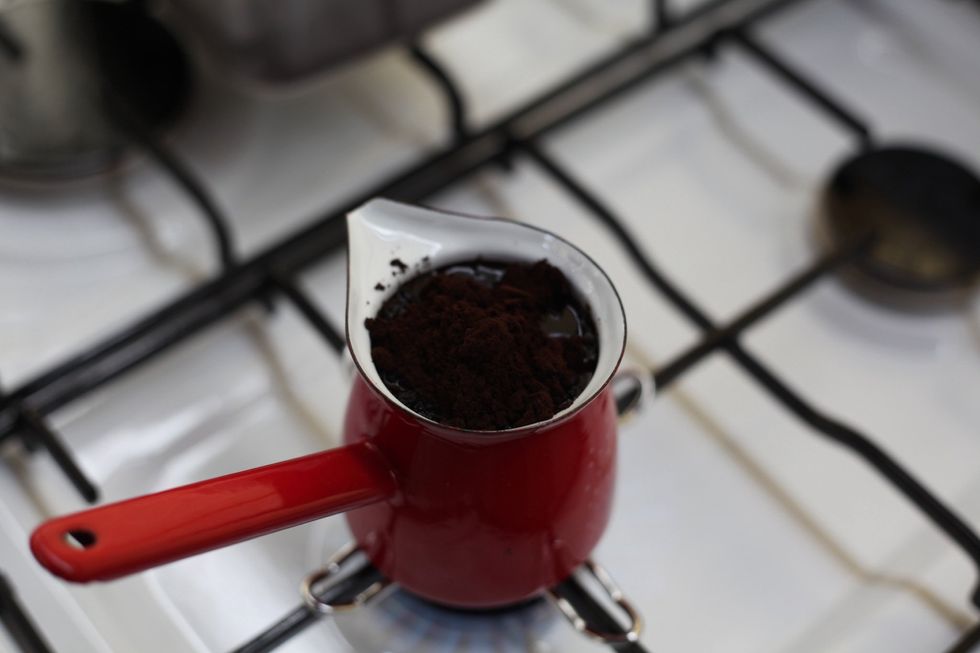 Wait wait wait. Wait wait wait.
Wakey Wakey!!!! Nikki needs a coffee I think.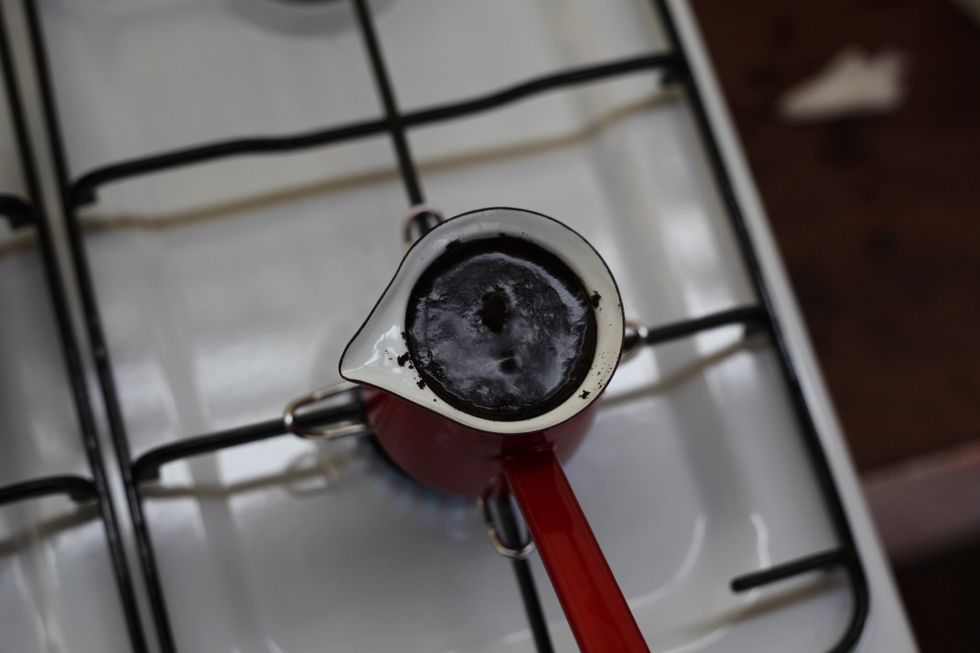 Almost there.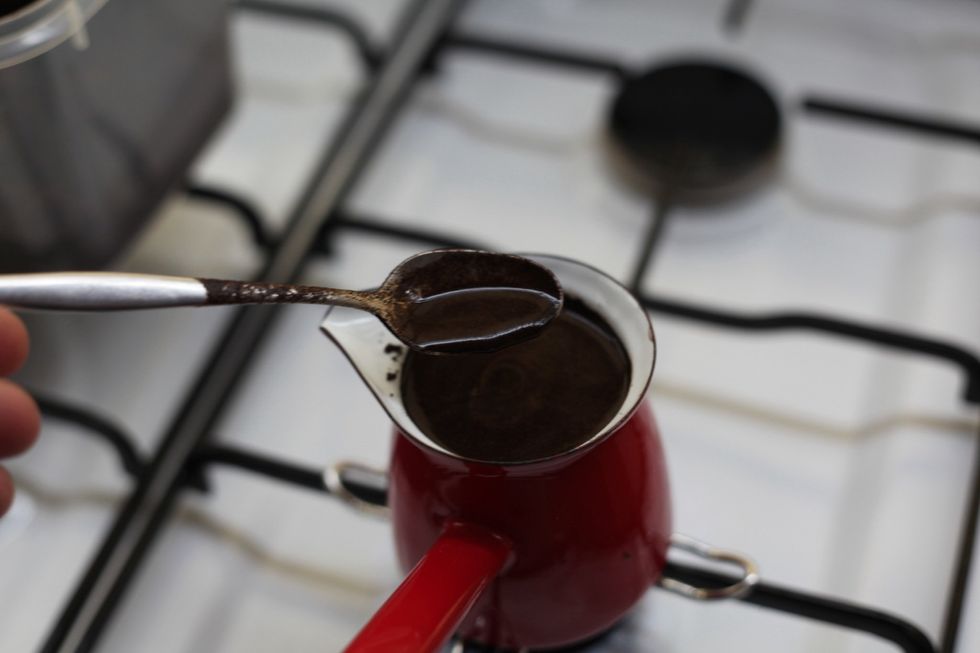 Alright, as the water becomes hot and starts to boil, you'll find the coffee sediment rises to the top. Using your long handle teaspoon start to lift up the coffee and drop it back into the pot.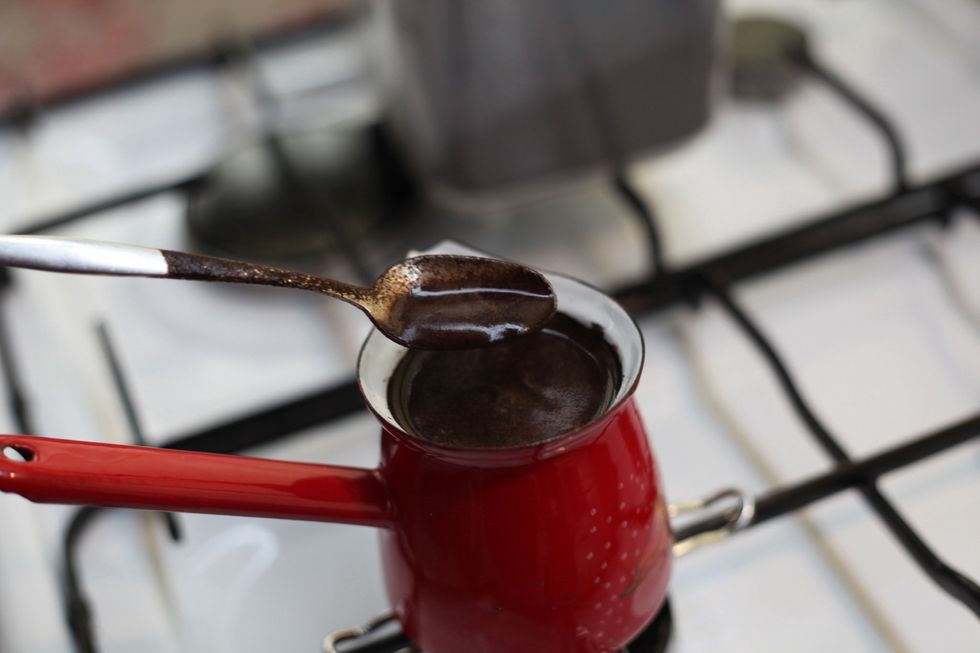 It's a lot easier to watch the video, however it was a snap guide request so I hope this makes sense. Keep going lift and drop. No need to lift so high. Just a few centimeters up.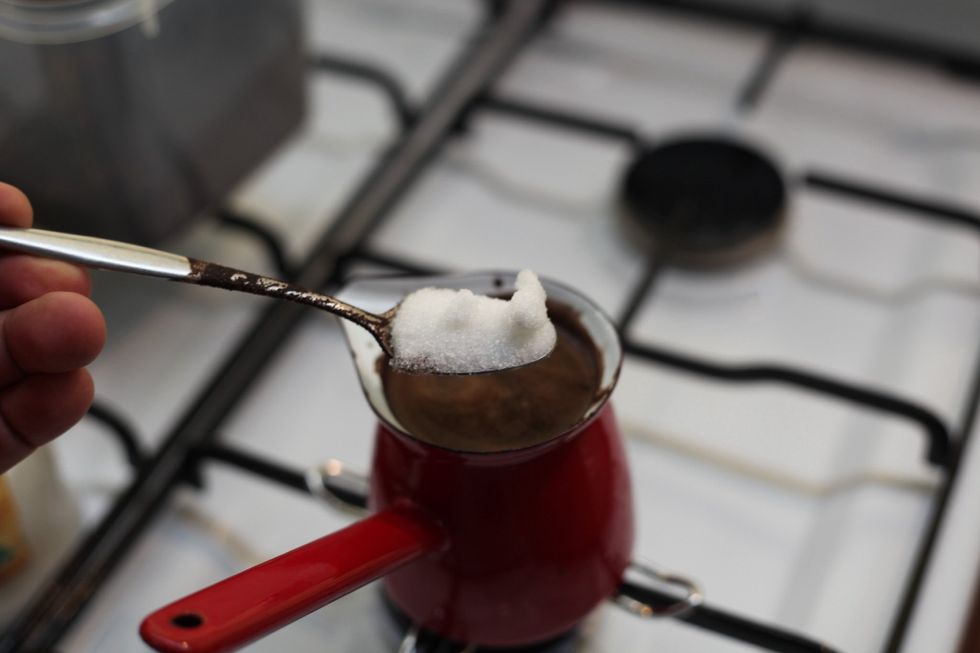 Optional: sugar and just a pinch of cardamon powder. Both generally used in Lebanese coffee. We add 1 teaspoon of sugar and no cardamon.. It changes the taste completely.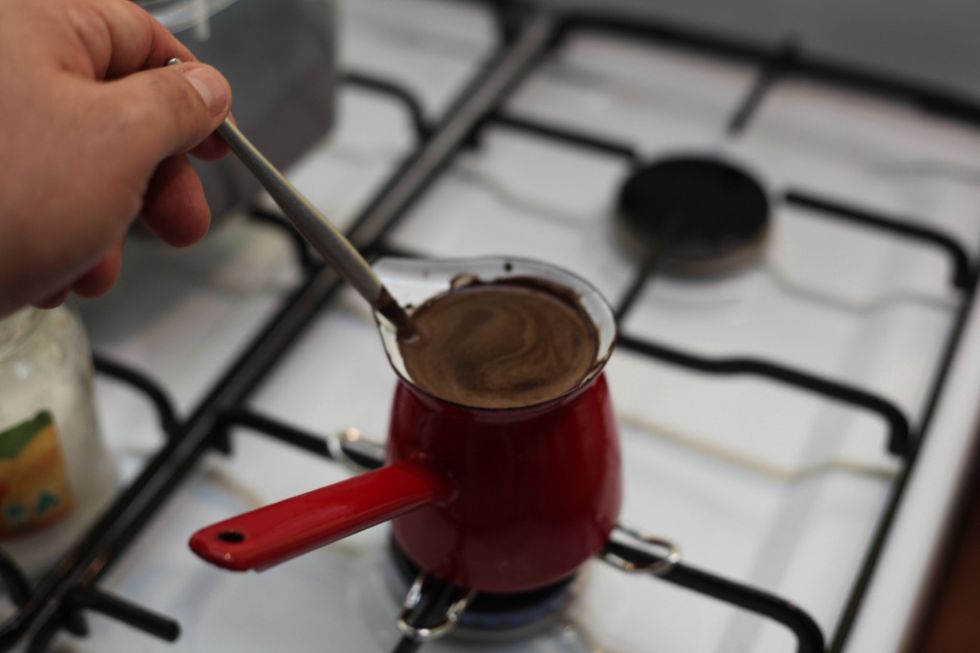 Give a little stir. Make sure your heat is not up too high. If this overflows you'll need more than Cinderella to help you clean!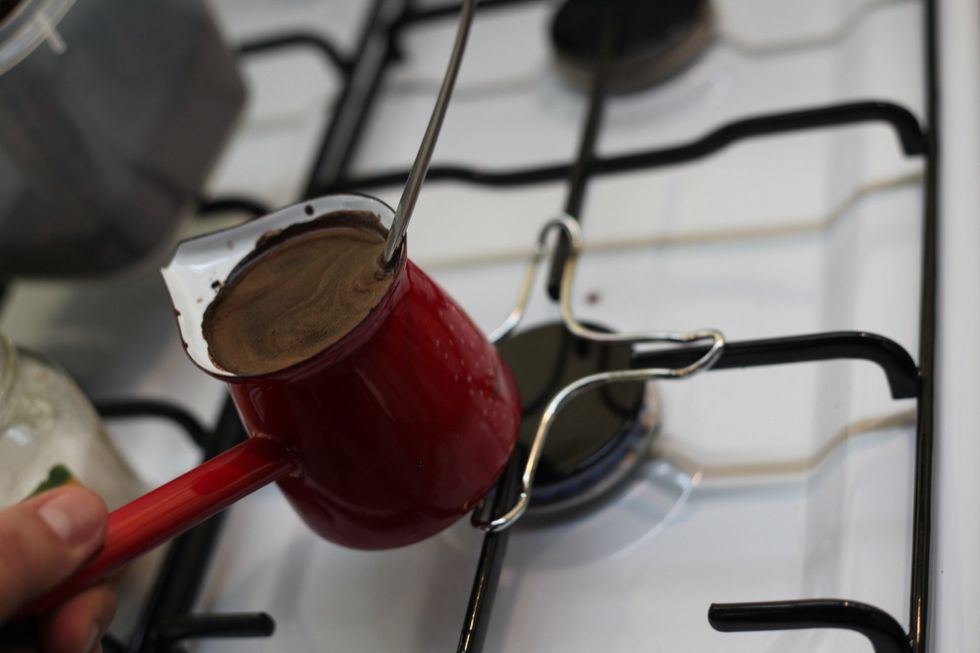 Move the pot to the edge of your flame so that only one side starts to boil. This helps you control the overflow.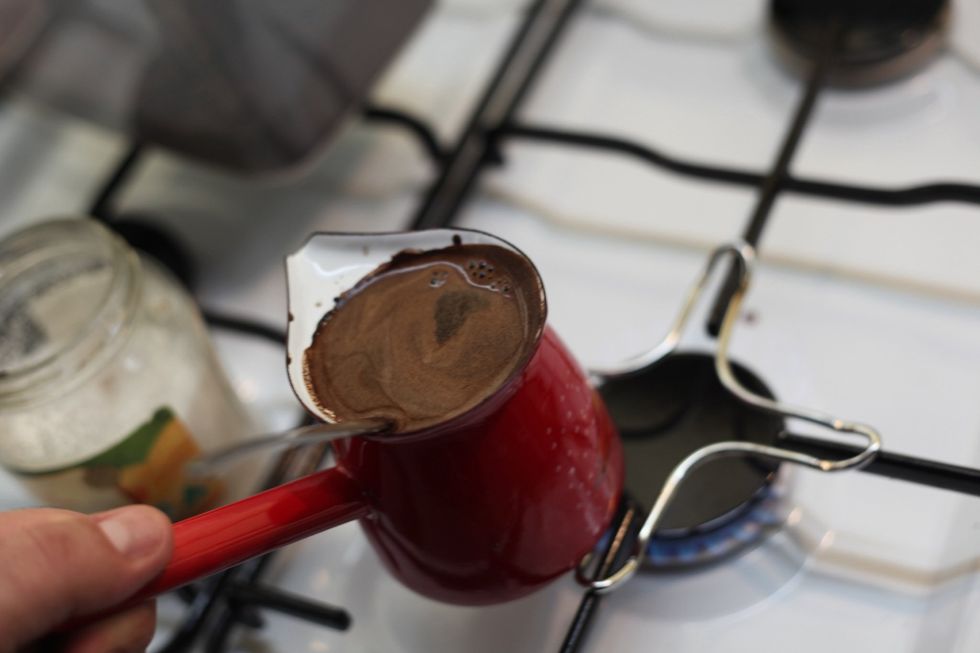 See the bubbles? Only on one side is boiling.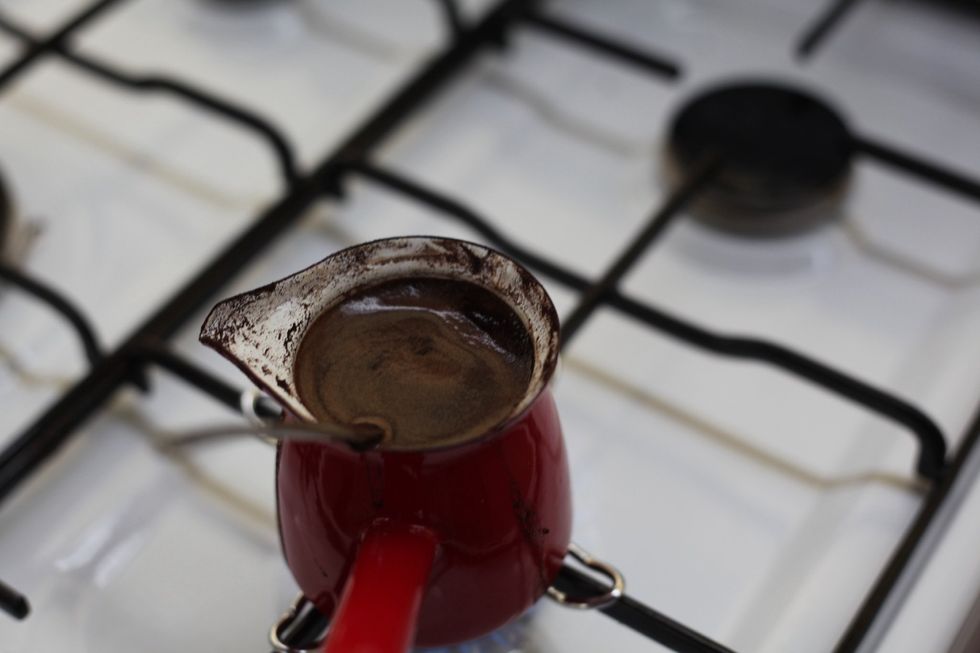 Ok now we're really boiling and you need to stay focused. Raise up the coffee and drop it back in while the coffee is boiling on the edge.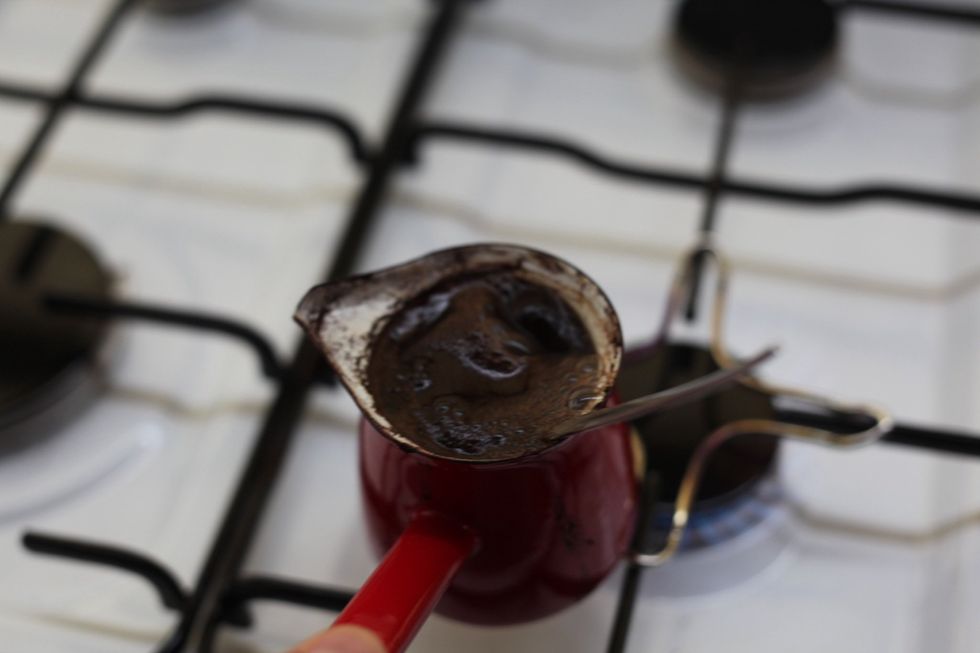 When the coffee sediments start to disappear and the bubbles become more clear, your coffee is ready. Let it sit for a few minutes and you're ready to pour!!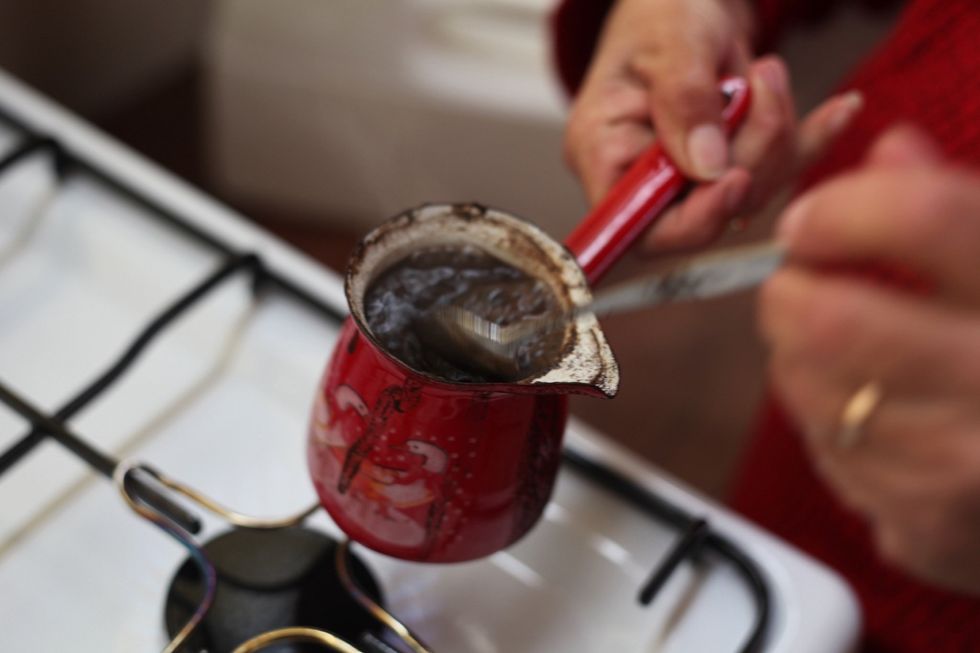 I just want to show you what happens if your coffee overflows. See my pot? Now, imagine this all over the stove.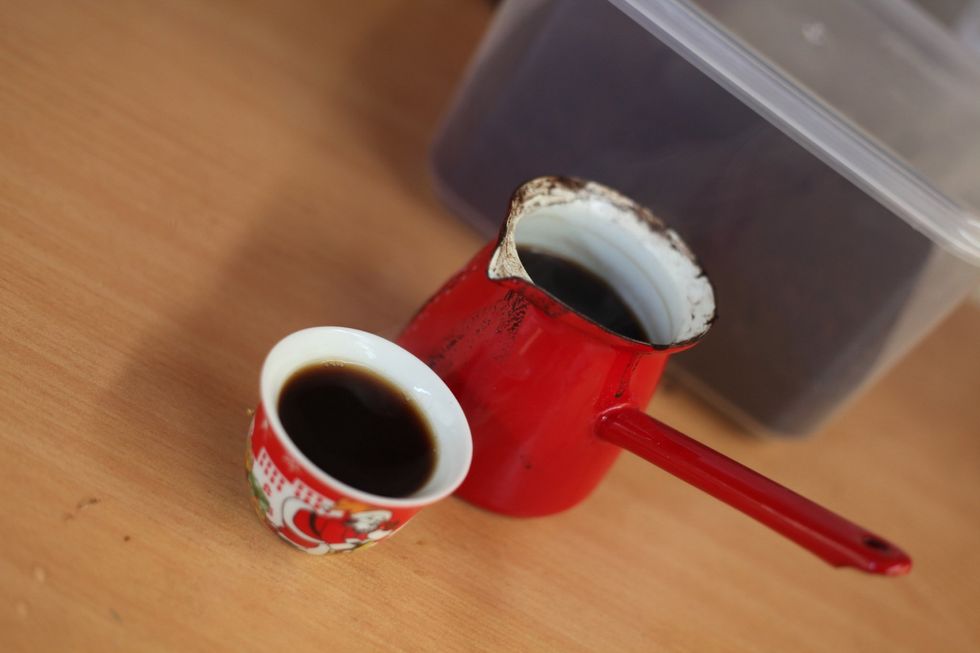 Use a little Lebanese coffee cup, add extra sugar if you like it sweeter and enjoy! Hint: don't throw your coffee sediments away, put them in your garden or pot plants. Amazing garden food.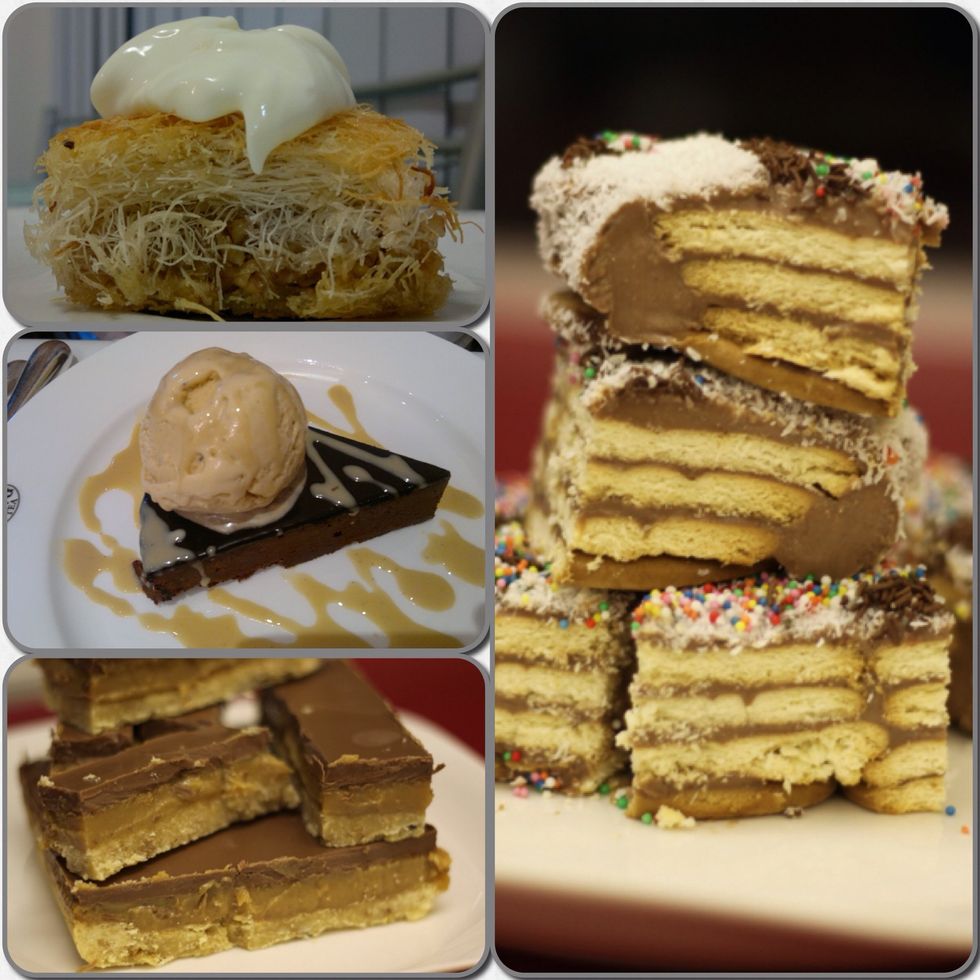 Indulge yourself with one of these delicious sweets with Lebanese coffee. Thanks for your continued support and drop me a message or comment if you have any Q's. With love, Micho. :)
3.0tsp Arabica coffee beans ground Heaped
1.0tsp Sugar
1.0 Mediterranean coffee pot
1.0 Patience!
350.0ml Water
Michel Daher
Micho here. Amateur experimental chef and lover of food. Thanks for all your support. Join my Food Journey www.naturallygoodfood.com