How to make raw red cabbage salad
Raw cabbage can give you a side effect, It makes you fart or as my father says it creates trouser telegrams.This method will reduce the windy problem.
181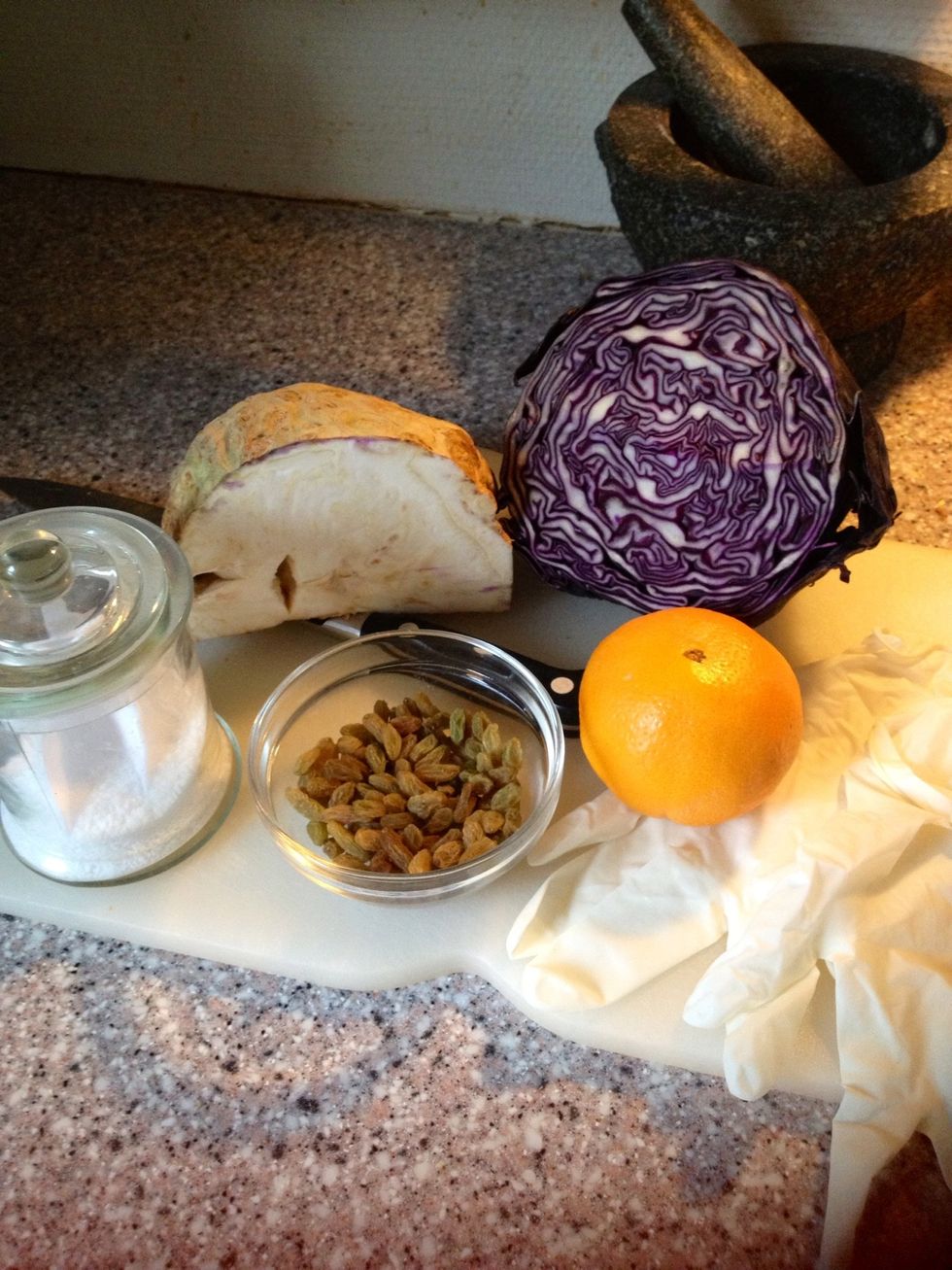 Use rubber gloves when handling red cabbage to avoid staining your hands in a very lovely purple colour.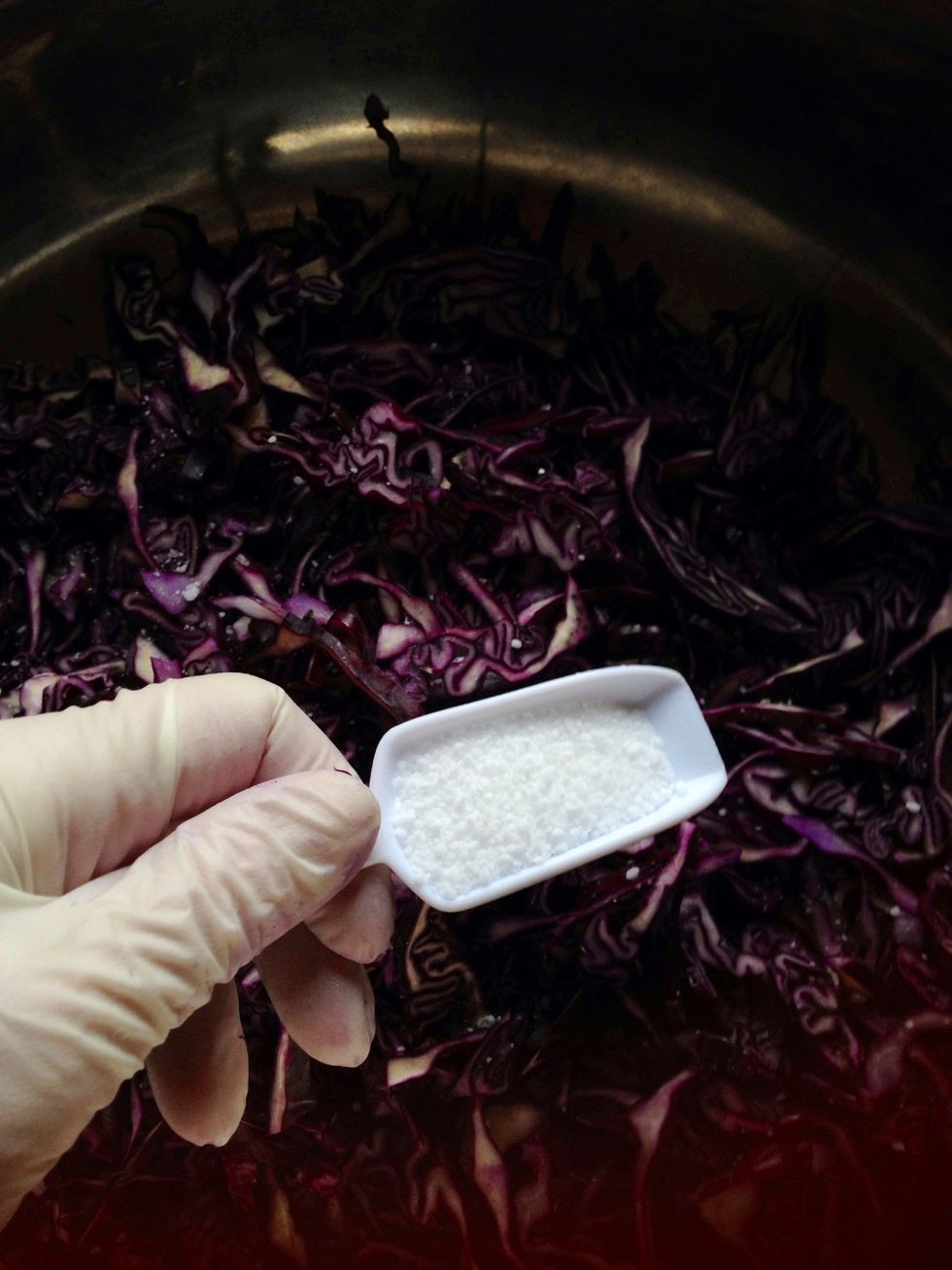 Cut the cabbage fine and put it in a large bowl. Add the salt.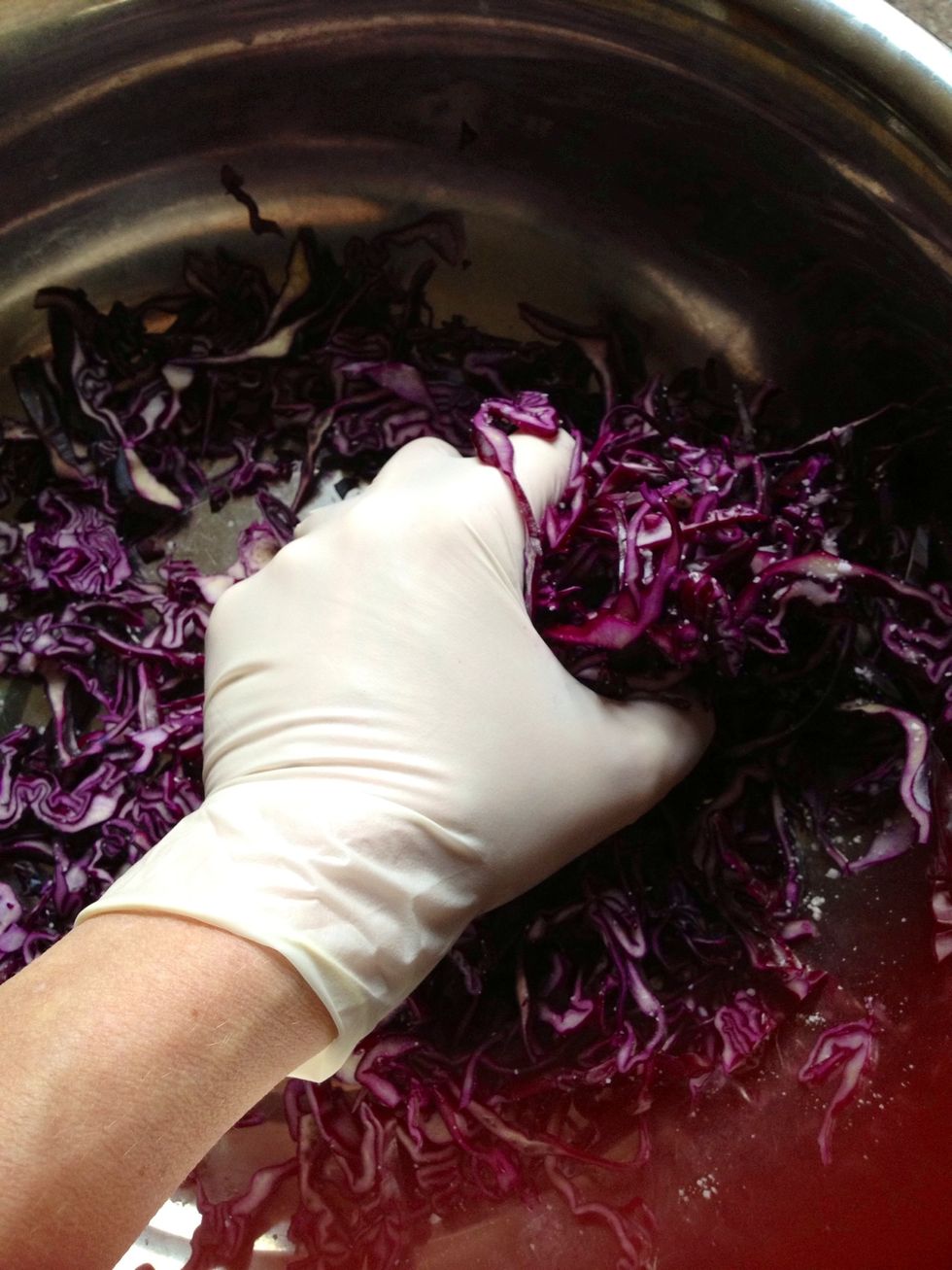 Squeeze and crush the cabbage with your hands until the cabbage starts to form juice( 3-5minutes). This will break down some of the cells in the cabbage and make it easier to digest.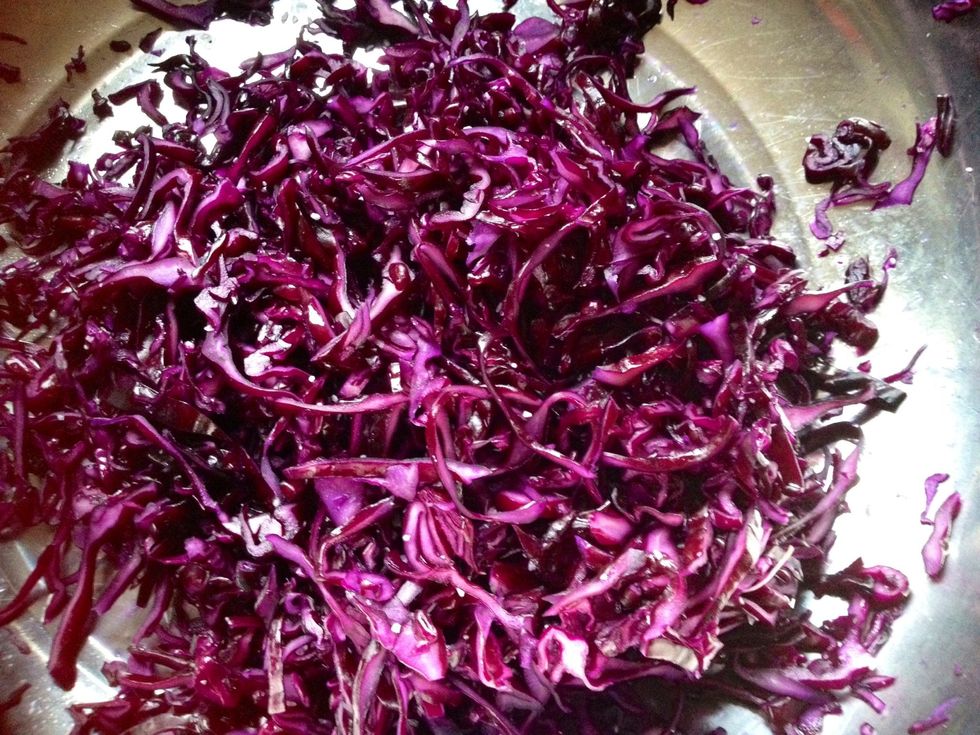 Squeezed cabbage. The salt helps breaking the cell walls in the cabbage.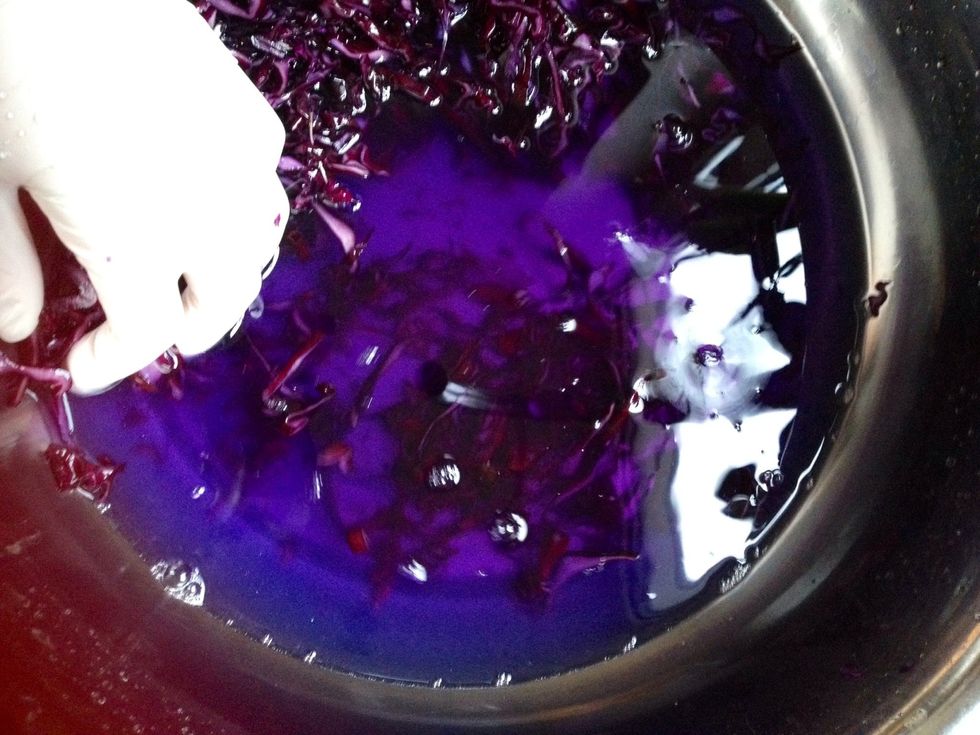 Rinse the cabbage in plenty of cold water to remove the salt. Love the colour.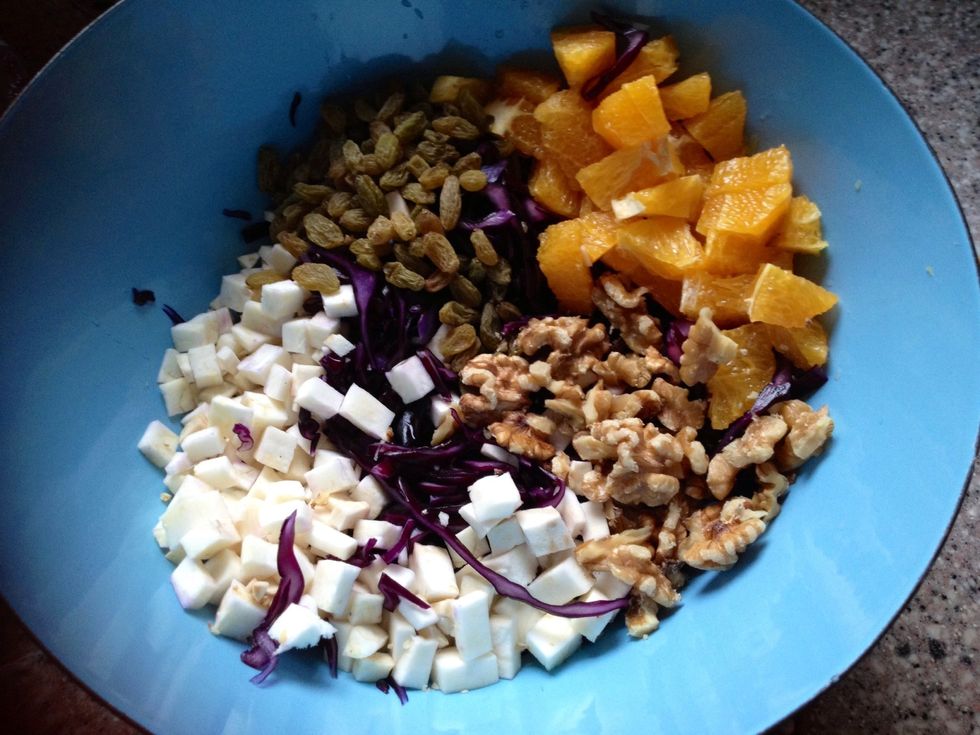 Drain the cabbage and add your favoured salad stuff. It is also nice with apples, pears, and any dried fruit you have hanging around. Dice one orange and juice the other.
Add the juice of the other orange, mix and serve.
1/4 Head of red cabbage
1.0c celery root
1/2c Raisin
1/2c Walnuts
2.0 Oranges
1.0Tbsp Salt