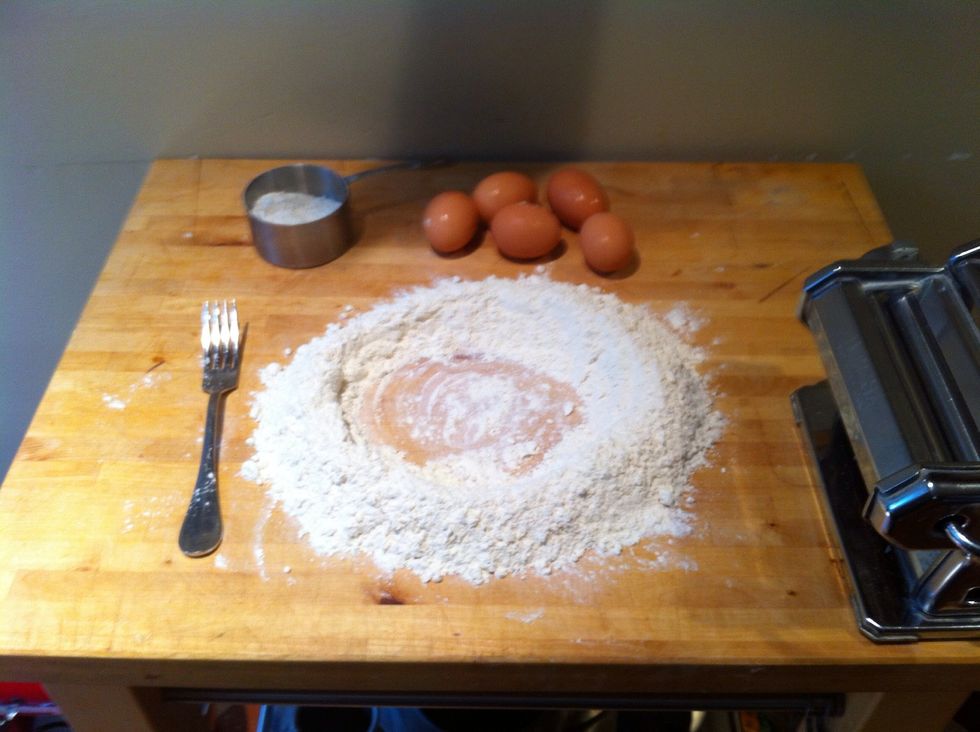 Make a well with flour, add eggs and yolk. Whisk eggs with a fork and stir around inside edge of flour and slowly incorporate the flour into the egg mixture.
Knead the dough for 10-15 minutes until smooth. Cover in plastic wrap and let sit for 30 minutes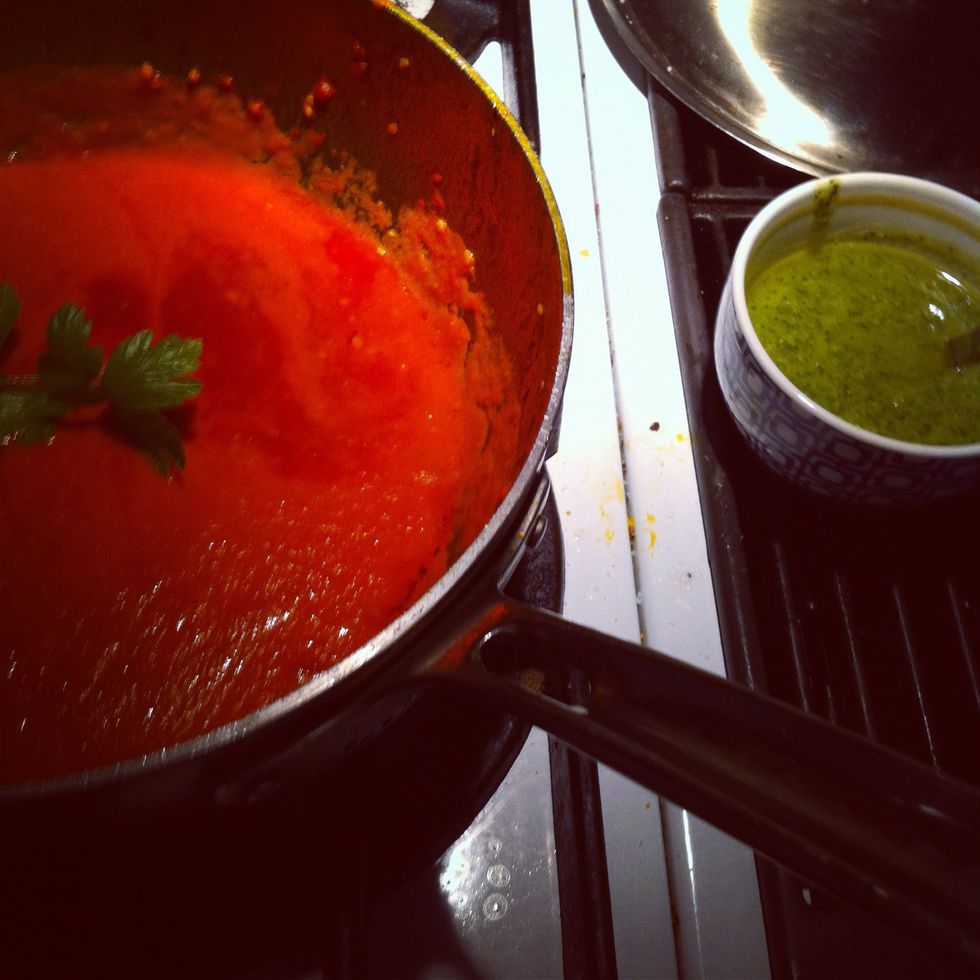 Salsa rosa sauce. Sauté 4 whole garlic cloves in Olive oil over med-low heat for 10 minutes. Add in Tomatos, white wine, fresh thyme, and salt. Simmer for 45 min. Pulse in mixer/blender till smooth.
Mix together filling ingredients. Roll pasta to thinnest setting on your machine. Put a dollop of filling about 11/2 inches apart on pasta sheet. Top with a serrano sliver and fold pasta over and cut
Cook pasta in salted boiling water. Transfer to a sauté pan with 1/2 stick of butter. Add in Salsa Rosa sauce. Add parmigiano reggiano and serve
3.0c Flour
4.0 Eggs
1.0 Egg yolk
1.0c Ricotta
1.0c Goat cheese
1.0tsp Lemon zest
1.0 Serrano pepper sliced paper thin
4.0 Garlic cloves
28.0oz San Marzano Tomato's
1/2c White Wine
1.0bnch Fresh Thyme
1/2c Unsalted Butter
1/2c Parmigiano Reggiano
Salt to taste
1/2c Extra Virgin Olive oil